Let's weigh the challenges and look at ways to maximize the opportunities in the 2023 real estate market in the Mid-South. Local real estate professionals share what they are seeing the neighborhoods where they work. Tom King, appraiser, shares his insights. Jo Garner, Mortgage Originator, shares some common strategies her mortgage customers are using to succeed.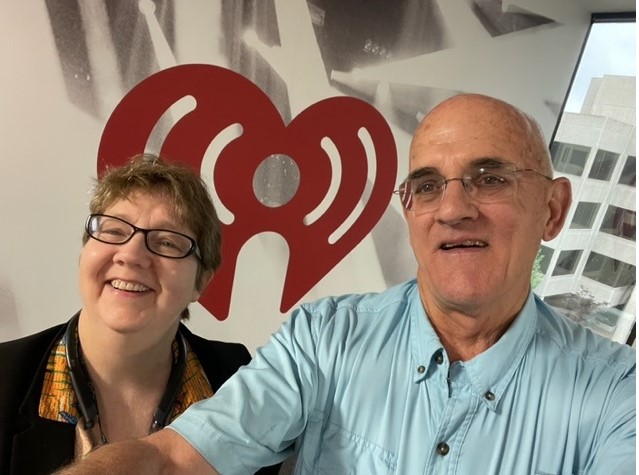 Connect with Jo Garner at www.Jo.Garner.com. Subscribe at JoGarner.com for weekly Real Estate Mortgage Shoppe podcasts and show notes. Call or text so we can try on for size just the right mortgage product that will work for you.
Jo Garner, Host of Real Estate Mortgage Shoppe. Mortgage Loan Originator NMLS# 757308 Author of "Choosing the Best Mortgage-The Quickest Way to the Life You Want"
Tom King, Bill King Appraisal Company (901) 487-6989
Special appearance by Santa Claus attending the Cooper Young Garden Walk
(1st segment 9:06am to 9:15Am)
LET'S GET STARTED…(Jo) (Good morning, Memphis! Welcome to our internet listeners and podcast listeners across the 50 states! You're on Real Estate Mortgage Shoppe. I'm your host, Jo Garner, Mortgage Loan Officer. You can connect with me at www.JoGarner.com. Our general topic MID-SOUTH REAL ESTATE MARKET 2023-THE CHALLENGES & THE OPPORTUNITIES . Today is May 20th, 2023. Call us in the studio while we are live at 901 535-9732. We are opening our phone lines to real estate pros and mortgage professionals. Let us know what challenges and opportunities you are experiencing? (901) 535-9732
INTRODUCING TOM KING, APPRAISER
Tom King, real estate appraiser with Bill King Company is co-hosting today. Tom, you have seen some wild swings in our local real estate market. Since being on the air for over ten years, we have seen the real estate market values low and slow, stable and then spiking quickly and stable again. You are doing appraisals every day in the Mid-South. Take a couple of minutes to introduce yourself and tell our listeners what services you offer your appraisal customers. Give us an overview of what is happening with real estate values in our Mid-South real estate market. (Tom King has about 2.5 minutes to intro himself, talk about the services he offers. And –give us an overview of what is happening in our Mid-South real estate market. )
Tom King describes the current real estate market in the Mid-South as normal. The spiking appreciation froma couple of years ago was not sustainable and making homes unaffordable. Today seems to be a more normal market with a lot of promise for the Mid-South.
MIXED MARKET SIGNALS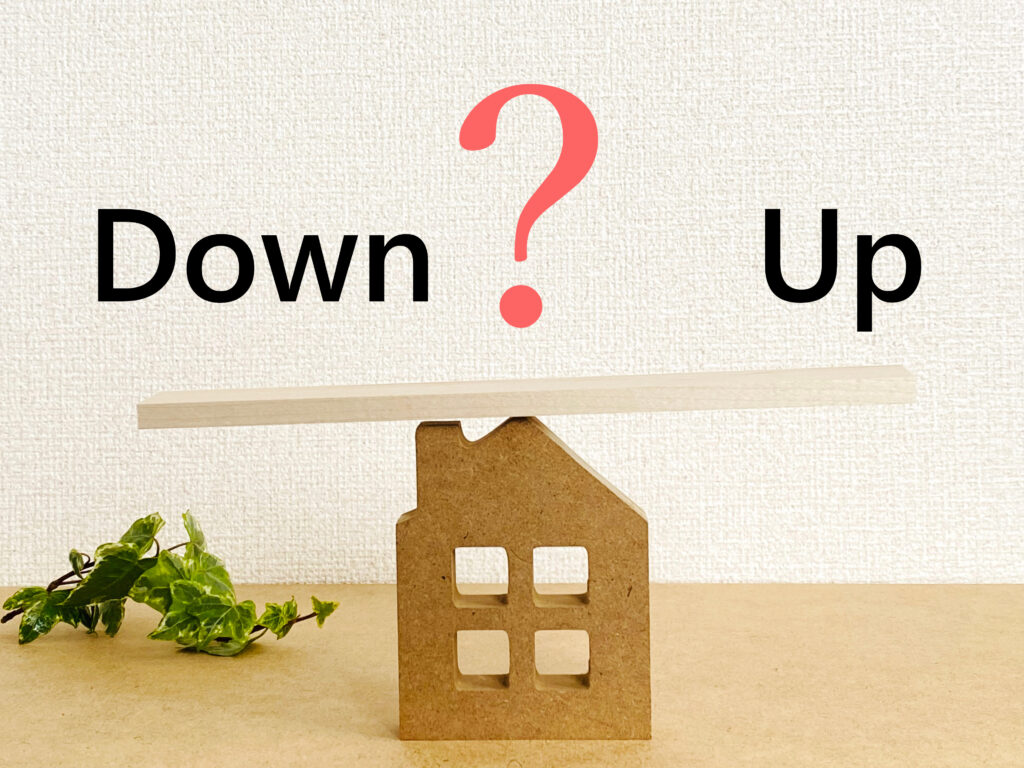 (Jo) We are getting mixed signals on which way our real estate market is going in 2023. The market forecasters who have been winning the Crystal Ball awards have said we could see mortgage rates improve by the end of the year due to inflation coming down. If this happens the prediction for house prices is that they will go higher. There is still a shortage of homes for sale and if mortgage rates improve, demand will increase on a short home supply which would push home prices higher.
Currently, banks are experiencing pressure with loss of deposits. Instead of their normal bond buying, they are selling bonds to fill the gap of lost deposits. Mortgage rates are tied closely to the 10-yr bond yield. The bond markets have been raising their yield on bonds to attract bond buyers which has pushed mortgage rates higher. If this continues, home prices are predicted to get lower. Mortgage rates direction and home prices are keeping affordability even.
If you are tired of paying rent. If you want to own your home, you can weigh the challenges and opportunities and move forward with your strategy. Don't let the opportunities slip by you. Don't wait too late. Time waits for no one. When you are sick and tired of being stuck where you are, you will make the changes you need to move forward.
OLD DOG SITTING ON A NAIL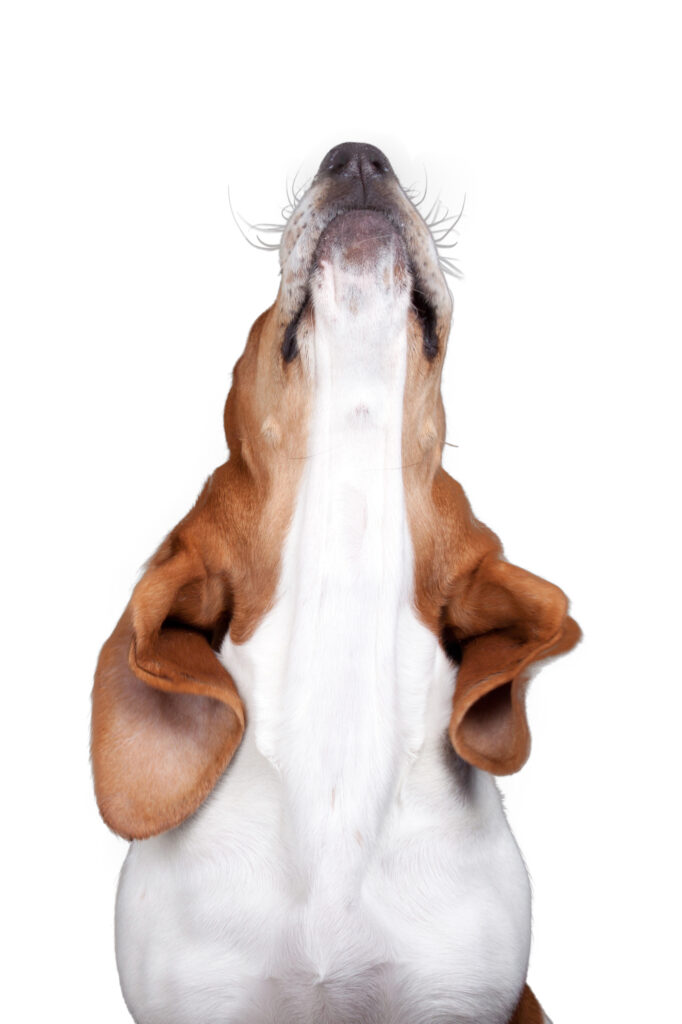 Which reminds me of a story. : One day a farmer was sitting out on his front porch with his dog Clyde. Every few minutes the Clyde would let out howl of pain. A neighbor walked up to talk with the farmer and asked him, "Why is your dog howling so loudly? What's wrong with him?"
The farmer replied, "Ole' Clyde-he's sittin' on a nail. The nail's hurtin' him, but not hurtin' him enough for him to get up and move."
Some of my clients know what they need to do to make their living situation better and their finances more comfortable, but they are like that old dog sitting on the nail. It is time to get up off the nail and change their position.
When you are ready to purchase a home, connect with a good realtor and a good loan originator. ( I am a mortgage originator and would love to be on your mortgage journey with you.)
Some Mid-South realtors I talked to this week may call the show today. Here's what some of them are saying:
Eddie Scruggs, broker for Berkshire Hathaway Taliesyn Realty- "We are getting back to multiple offers on homes under $500K. We still have a shortage of homes available for sale. For homes valued over $500K, over a year ago they would list for $520K and sell for $550K. Today a home valued at $500K would list at about $499K and sell for about $500k. We are still seeing some appreciation but not the 18% per year spikes from a few years ago."
Realtor Mary W Sharp, Realtor with Crye-Leike says, "Higher interest rates have been a challenge for borrowers." Mary pointed out an opportunity for buyers. She added, "The lesser demand from borrowers has motivated some sellers to pay the buyers closing costs. That was not happening over a year ago."
You're on Real Estate Mortgage Shoppe. I'm your host, Jo Garner, Mortgage Loan Officer. What do YOU want to accomplish with your mortgage? Connect with me at JoGarner.com. When we come back you will be hearing more from our expert appraiser, Tom King of Bill King Company. Our phone lines are open. If you are a real estate professional or a mortgage professional, take a brief moment to tell us what challenges and opportunities you see in our real estate market. (901) 535-9732 See you back in just a moment…
2nd segmentafter 9:15 advertising break – (producer to start the song "Taking Care of Business" by Bachman Turner Overdrive –but bring the volume down before the lyrics start) It's time to talk shop with Talk Shoppe's Business Tip For Real Estate Professionals. Talk Shoppe is a marketing company offering free education and networking to anyone interested in real estate, business and health and wellness. Talk Shoppe is made possible by the financial support of its sponsors and advertisers. For more about Talk Shoppe, go to www.TalkShoppe.com (shoppe) For our Talk Shoppe Business Tip today we have Talk Shoppe financial sponsor, Santa Claus. Santa Claus has been spending quite a bit of time in the Memphis area—even AFTER CHRISTMAS. He has been available as a special guest at birthday parties, Christmas in May, June and July parties. Today I understand you are at the Cooper Young Garden Walk kick off. Santa, thank you for supporting our local business community. Your support helps us give free networking and education opportunities to business people every week. Do you have a tip for us today, Santa?
TIP:
To book Santa this summer, fall or during the holidays, contact his booking agent Chuck Bohannan at 901 619-6436 HoHoOnTheGo50@gmail.com
TOPICS BY TOM KING, BILL KING APPRAISAL COMPANY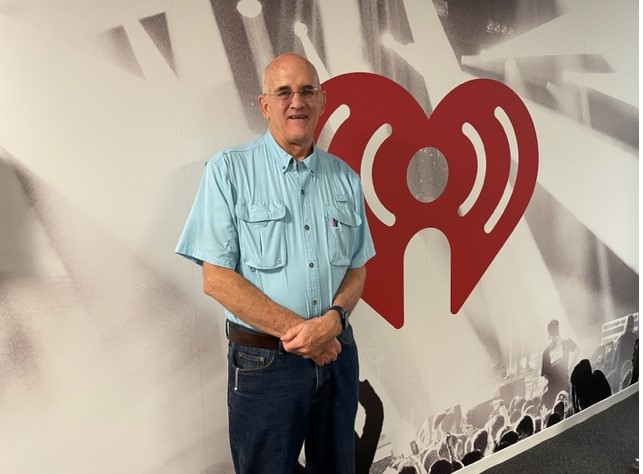 What have Shelby County TN real estate values been doing over the last two or three months? Tipton County TN? Fayette County TN?
Where do you see real estate values headed into the summer?
What are the biggest changes you have seen in the market since one year ago?
Where do you see challenges for home buyers?
Where do you see challenges for sellers?
Where do you see opportunities for buyers?
Where do you see opportunities for sellers?
3rd segment following 9:30 break starting about 9:35 to 9:45 AM
TOPICS COVERED BY JO GARNER, LICENSED MORTGAGE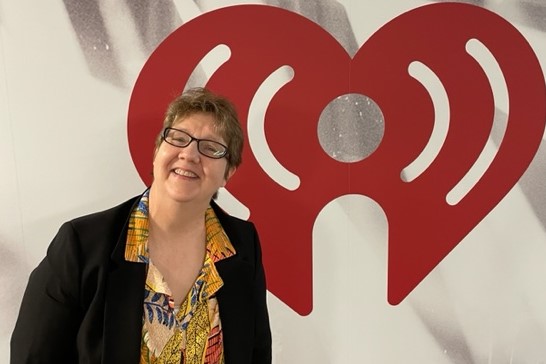 Caller sent text: Lance Vaughn, Realtor with Melissa Thompson Team EXP Realty 901 734-5583
Lance Vaughn, realtor with the Melissa Thompson Team at EXP Realty said, Great question! I'd like to start by talking about the opportunities in this market. I am seeing more opportunities for buyer clients to negotiate on purchase price, closing cost, and working in contingencies into the offer such as needing to sell a home first before purchasing. Lending is another positive to this market! Many programs were introduced from lenders that were not available when the interest rates were lower.
The challenges I believe all Realtors are facing is simply the lack of homes available and the slow growth of new construction. Buyers are now more specific about what they are looking for and sellers need to know that they have to do more to their home to market to the public than just put a sign in the yard. Another challenge is the water cooler talk about everyone's perception of the market based on what they are hearing from friends/family, etc. but waiting for the market to change is an endless cycle that will never satisfy both buyers and sellers at the same time. a potential home owner will pay more to rent than a mortgage on a home with current interest rates. To sum it up, I think this market is better for a buyer than the past few years simply due to the fact that buyers can now get into a contract without having to compete with 4 and sometimes 14 offers therefore forcing the buyer to pay more out of pocket. At the same time I believe sellers have nothing to worry about, with the right Realtor their home can be sold for too dollar and at times above asking as well!
Investor story Wallace Winton
WALLACE WINTON'S STORY-TEAM AND TENACITY TO POWER HIS PLAN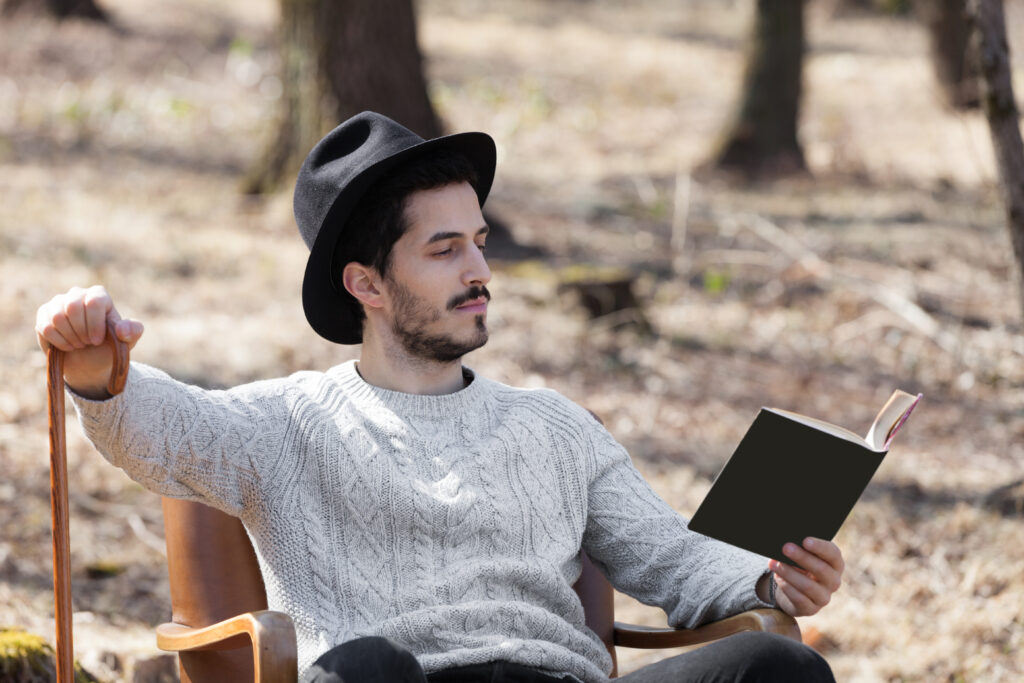 As a mortgage loan officer, I get to see what works for the successful real estate investors who are my clients. Let me share with you the story of one of my real estate investor clients, Wallace Winton. One of the habits Wallace cultivated what the habit of surrounding himself with successful people in the real estate investing world—people who were already living his dream. At Memphis Investors Group he found some of his first real estate deals and it is how he learned how to make money on them too.
About 15 years ago, Wallace Winton (not his real name), worked hard at a job to provide for his family. Every day as he worked, he yearned for a life he could see in his mind, but was financially way out of reach. Wallace started attending a local real estate investment association and became friends with some of the investors there. One night he heard a very successful real estate investor speak at one of the meetings. He put some experienced people from his network on his team and jumped out to buy 4 homes that year, all of those homes earning a positive cash flow. Over the first 7 years, Wallace put a plan in place and acquired 55 rental properties, some of them fixer-uppers that he renovated and kept for income. He had so much income that he no longer had to work a job.
There were bumps in the road to his success, though. Wallace was suddenly slammed with a serious illness that forced him to pull away from buying real estate and just rest and recover for a couple of years. The real estate market crashed. Financing dried up. Then the market spiked again.
Wallace tenaciously stuck with his plan, tweaking it to adjust to what the real estate market was demanding at the time. With his association with the right real estate professionals and the smart use of his resources, Wallace powered through with his plan and, today he and his family are enjoying their abundant harvest.
If you or someone you know wants to power through their plan to build their own portfolio of financial freedom owning real estate, let's talk! What do YOU want to accomplish with YOUR mortgage? Make your plan. Let's work your plan. If the deal works for you today, let's do it to day! Connect with me at www.JoGarner.com or call me directly at (901) 482-0354.
First time homebuyer
MIKIA MITLIN LOOKS INTO THE FUTURE TO CHANGE HER FUTURE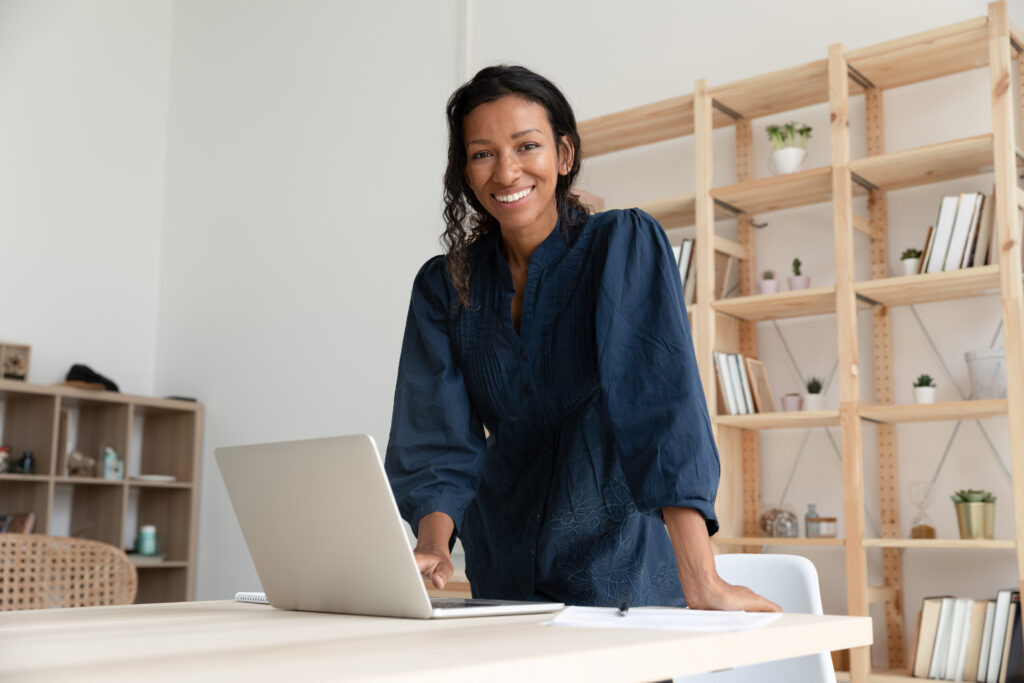 (Jo) I think my mortgage customers have been looking into the future. Here is a perfect example of someone looking into the future and taking action to profit. Mikia Mitlin,(not her real name) a single professional in her late 30's. She had been renting her whole adult life, stressing at every rent hike. Now it was time for her rent to go up AGAIN. She was already paying more for food and gas and everything else.
Mikia started watching videos and reading online about the real estate market and the forecasts for the future. Home prices, she decided, were going to keep going up and so were the mortgage rates. If she could manage to buy her own home now, she would feel good about paying for something that would go up in value over time. With some help from a realtor friend from her church and her mortgage officer, Mikia was persistent, prepared and had a strong preapproval letter from her mortgage officer. This is what Mikia said, "Just help me own my own home. If I can buy my home, I don't care what the rates are. I can always refinance later if rates come down one day."
Move-up buyer Describe the challenge and the opportunity
Cash out Blended rate advantage
Thank you to these realtors in our Mid-South real estate market who responded to our poll:
Eddie Scruggs, Owner & Managing Broker with Berkshire Hathaway HomeServices Taliesyn Realty (901) 212-8257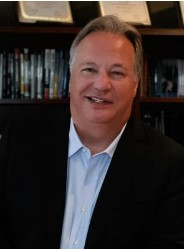 Mary W Sharp, Realtor with Crye-Leike (901) 830-7572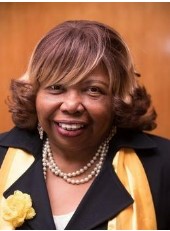 Lance Vaughn, Realtor with Melissa Thompson Team EXP Realty (901) 734-5583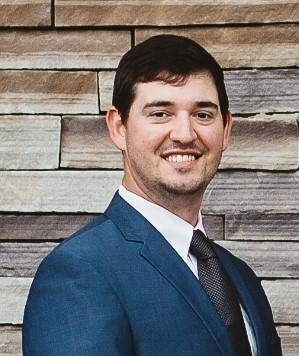 Homer Craft of Heritage Homes (901) 490-7888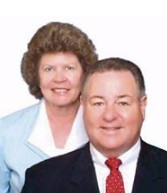 4th segment following 9:45 am break about 9:48 to 9:56 am
REAL ESTATE TIP OF THE WEEK: Tom King offers a real estate tip (about 1.5minutes) When you are trying to estimate the value you will get on your home appraisal, remember that in that upstairs bonus room, only the area with 7 ft clearance from floor to ceiling gets counted as heated space and only if it has enough width to qualify.
Jo Garner offers a tip
If you want to buy a house but you are afraid values on homes may come down, remember that homes have appreciated over time. If you don't plan to buy it and then sell right away, history shows us that houses tend to go up in value over time." .
ANNOUNCEMENTS FROM SPONSORS:
Talk Shoppe offers free networking & education to anyone interested in real estate or in business or in health and wellness. Talk Shoppe meets every Wednesday 9A-10A CT at Concorde Career College 5100 Poplar the 1st floor in the Memphis Clark Tower and also on zoom. Go to www.TalkShoppe.com and click the Events tab for the link to get into the event online. This Wednesday May 17th, 2023 9AM CT Concorde Career College 5100 Poplar, 1st Floor Memphis, TN
Christopher Friend, friend@growththroughlove.com
Thank you to Real Estate Brett Carter of ServiceMaster by Cornerstone for sponsoring Talk Shoppe's free education and networking for our business community. When you have a fire, flood or bio hazard in your home, don't go it alone, call ServiceMaster by Cornerstone. They can restore your home or office following a disaster. Brett Carter (901) 832-6005
Thank you to Peggy Lau of Club Seacret for your Talk Shoppe sponsorship. Today we have been talking about gauging the challenges, opportunities and taking action. Peggy Lau can show you how to enjoy quality vacations with beaches and oceans for a bargain price. Call Peggy Lau at 901 289-0747
Head down to Cooper and Young St in Memphis today. The Cooper Young Garden Walk is in full swing with shuttle service and more. You can see up to 90 gardens around town. Meet people and get some great garden ideas. Contact Kim Halyak at 901 299-5887 or just go down to Cooper and Young intersection and register at the gazebo. You can say hello to Santa Claus! He may live up in the North Pole but he is enjoying the Cooper Young Garden Walk today too.
Subscribe at www.JoGarner.com and you can get our weekly blog posts with podcasts conveniently in your inbox.
5. Real Estate Mortgage Shoppe reminds you to MAKE YOUR PLAN. LET'S WORK YOUR PLAN. IF THE DEAL WORKS FOR YOU TODAY, DO IT TODAY.
LEGAL STUFF: SPECIAL NOTE: REAL ESTATE MORTGAGE SHOPPE RECOMMENDS THAT YOU CONSULT WITH A FINANCIAL, LEGAL OR OTHER CERTIFIED, LICENSED PROFESSIONAL BEFORE ACTING OR INVESTING ON ANYTHING YOU HEAR OR SEE FROM THE CONTENT ON THIS SHOW OR BLOG POSTS. THE INFORMATION WE SHARE ON REAL ESTATE MORTGAGE SHOPPE IS GENERAL IN NATURE MEANT FOR GENERAL EDUCATIONAL PURPOSES ONLY AND NOT AN OFFER TO LEND.. ALL EXAMPLES GIVEN FOR ILLUSTRATION PURPOSES ON REAL ESTATE MORTGAGE SHOPPE AND ARE BASED ON TRUE STORIES BUT WE USE FICTIONAL CHARACTERS AND DO NOT DIRECTLY REFLECT REAL PEOPLE OR EXACT DETAILS IN ANY OF THE SITUATIONS.
QUOTE CORNER: Forbes Magazine quotes wisdom from the Holy Bible
"Whoever watches the wind will not plant; whoever looks at the clouds will not reap. The farmer must plant his crops believing that the rain will come, otherwise he will never get started or ever enjoy the fruits of his labor." Ecclesiastes 11:4
Richard Scarbrough, Successful Memphis real estate investor and mentor –
"If you want to succeed in real estate, you can't wait for all the traffic lights to turn green before starting on your journey."
____________________________________________________________________________________
REJOINDERS:
Rev. Jo Rook, Director of Healing and Wellness at Church of the Harvest in Olive Branch, MS www.JoRook.com
Rob Draughon and Shelley Rothman, attorneys with Griffin, Clift, Everton Maschmeyer Memphis (901) 752-1133
Ed Hill of Masters Roofing (901) 273-6594
Transitional Music: "Time Don't Wait For Nobody" Marty Stuart; "Tomorrow" by the Muppets; "Right Now" by Van Halen; "Taking Care of Business" by BTO for the Talk Shoppe Business Tip for Real Estate Pros
PICK UP YOUR COPY OF "CHOOSING THE BEST MORTGAGE-THE QUICKEST WAY TO THE LIFE YOU WANT" by: JO GARNER
An essential guide for real estate professionals and their customers.
Now on Amazon and Barnes and Noble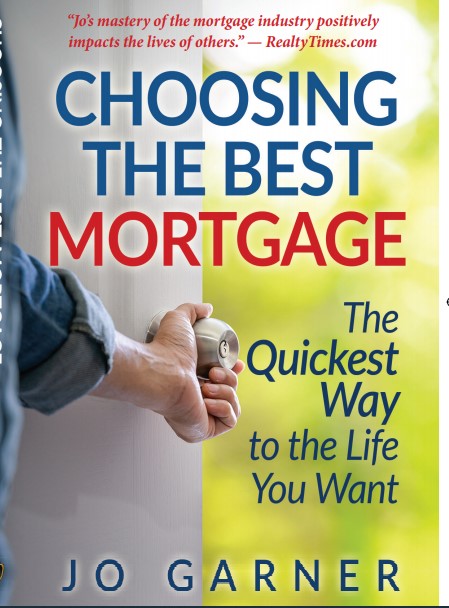 ABOUT TOM KING, REAL ESTATE APPRAISER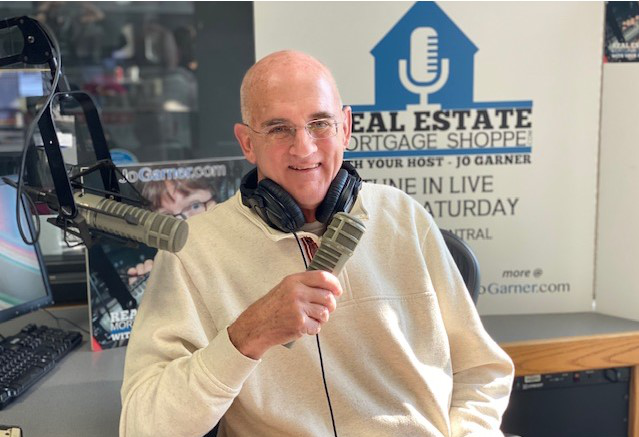 Tom is a well- respected and sought after appraiser in Memphis, Tennessee. He is a second generation appraiser with 40 years of experience. He has been elected to the Memphis Area Association of Realtors Board of Directors three times.
Tom is a certified residential appraiser in Tennessee. He have appraised over 20,000 homes in his career. A graduate from the University of Tennessee with a degree in real estate, Tom is also a Certified Relocation Professional (CRP). Tom also has vast experience in dealing appraising real estate for pre-listing sales, cash buyers, divorce settlements, estate settlements. (901) 487-6989
___________________________________________________________________
ABOUT JO GARNER-MORTGAGE LOAN OFFICER: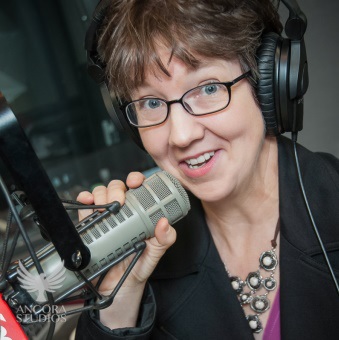 WHAT DO YOU WANT TO ACCOMPLISH WITH YOUR MORTGAGE?
www.JoGarner.com (901) 482 0354 jo@jogarner.com twitter @jogarner NMLS# 757308
(currently working with Cardinal Financial Company, Limited Partnership NMLS #66247 equal housing opportunity 2645 Appling Rd 102 Memphis, TN 38133 ) Online loan application https://online.cardinalfinancial.com/#/p/apply/jogarner
www.cardinalfinancial.org for licensing info www.nmlsconsumeraccess.org/EntityDetails.aspx/company/66247 "Whatever YOUR personal priorities are, my job is to help you get the mortgage terms that will give you bragging rights when you talk about it and help you score on hitting your goals ."
As a mortgage loan officer, my job is to help you get to the benefits you want from your financing terms. What is most important to you? I can help you find the financing terms that will help you get to what you want. What is your comfort level on a house payment? How much are you comfortable paying down,? What type of financing do you need to get the house you want to buy or refinance?
Different clients have different priorities in life—some are buying their first home with very little down payment funds. Some are recovering from medical challenges, divorces or preparing to send children to college and some are embarking on a long term goal of buying properties to build rental income."
Jo Garner is a mortgage officer with extensive knowledge in tailoring mortgages to her customers who are refinancing or purchasing homes all over the country. She offers conventional, FHA, VA or other loan programs for refinancing and purchases.
Jo can help you look at rent vs buy, when it makes sense to refinance, how to get the best deal on your home purchase financing.
Jo Garner has been in the real estate/financing business for over 25 years. She grew up in West Tennessee and got her start in real estate in Portland, Maine where she first began her real estate career. She received her real estate education from the University of Southern Maine and was personally mentored in San Diego, California by Robert G. Allen, author of Nothing Down, Creating Wealth and The Challenge.
On moving back to West Tennessee in 1987, she went into business buying and selling discounted owner-financed notes secured on real estate. In 1990 Jo went to work for a residential mortgage company and has been a mortgage loan officer for over 25 years. Her goal is to offer excellent, affordable service to her customers, tailoring the loan programs to the specific needs of her clients.
In addition to her work in the mortgage field, Jo Garner is the primary sponsor and founder of Talk Shoppe in Memphis. www.TalkShoppe.com Jo Garner also host the radio show Real Estate Mortgage Shoppe airing on News Radio AM 600 WREC and iHeart Radio with podcasts and show notes published on www.JoGarner.com Pick up Jo Garner's book on Amazon or Barnes and Noble "Choosing the Best Mortgage-The Quickest Way to the Life You Want"