Today we will be talking about ways to protect yourself from the most common fears that homebuyers and home sellers encounter when they set out to buy or sell a home. I will be covering the top five financial scary things and actions people take to protect themselves. Tom King will be telling about the trends he is seeing in our local real estate market with home values and demand. Call into our live studio at 901 535-9732.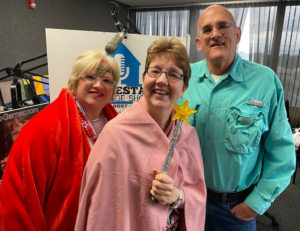 Left to Right- Genell Holloway as Wonder Woman, Jo Garner as Fairy Godmother of Mortgage, Tom King
What do YOU want to accomplish with YOUR mortgage? Call me and let's explore your options (901) 482-0354 or jo@jogarner.com. Subscribe to get weekly Real Estate Mortgage Shoppe podcasts with show notes and pictures at www.JoGarner.com
To Your Success,
Jo Garner, Mortgage Loan Officer NMLS# 757308 Sierra Pacific Mortgage NMLS# 1788 Cordova, TN (Equal Housing Lender)
______________________________________________________________________________________________________________________________________________________
Good morning, Memphis! Welcome to our internet listeners and podcast listeners across the 50 states! You're on Real Estate Mortgage Shoppe. I'm your host, Jo Garner, Mortgage Loan Officer. You can connect with me at www.JoGarner.com. Our general topic is Protect Yourself from Thriller Real Estate & Financing Experiences. Subscribe to get our weekly blogposts with podcasts at www.JoGarner.com. Call us while we are live today October 30th, 2021 at 901 535 9732
INTRODUCING Tom King, Expert Real Estate Appraiser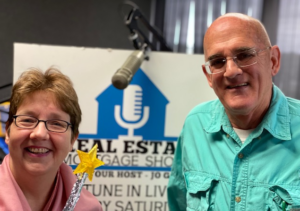 Tom King is back in the studio this week after a long week of appraising homes around the Mid-South. Tom, I believe if someone ask you about a specific address in Shelby, Tipton or Fayette Counties in Tennessee, you could tell them all about the house and the one across the street too. You have been appraising homes for over 40 years. Take a moment and tell our listeners a little about yourself and what you do for your customers. ( Tom King intros himself and talks about the services he offers)
(Jo) Let's talk about ways to protect yourself from buying or financing a home that haunts you. No one I know has a crystal ball but here are some good practices that can help you build a protective hedge to shield you.
Hedge against inflation- The financial headlines point to inflation moving into a more permanent position in our economy, robbing the value of our savings today when we have to pay more for things we need with that money tomorrow. Financial advisors seated across my mortgage desk from me over the years have pointed out how well real estate protected the wealth of homeowners during times of inflation. As prices on goods and services went up, the value of the real estate went up too. Another protective hedge against inflation has been the fixed-rate mortgage payment. This hedge of protection served them really well if they enjoyed a low fixed rate mortgage.
Hire a home inspector- Homebuyers have said one of their biggest fears is buying a home with so many needed repairs that it turns the home into a money pit. Hiring a good home inspector can give you peace of mind that you are buying a home that is well maintained. The home inspector can also tell you about problems that will costs you right up front or after you close. Know before you owe.
How much is too much to offer to buy the home- As a homebuyer, a reputable realtor with lots of experience can be worth her weight in gold if you hire her to represent you as the buyer and not the seller. A good realtor has at their fingertips details on the market and what price homes are selling for in the area.
Having to take a lower price when I sell my home- It is headline news today that the real estate market has hit a tipping point, with home values still going up but at a slower pace than earlier in the year. Home sellers are asking if they have missed their opportunity to make their biggest money selling their home. Demand for homes is still hot with an abundant supply of ready buyers waiting to buy and lock in a low fixed rate mortgage. Millennials are leading the charge and are predicted to keep the real estate market strong for the next three to five years. Hire an experienced, reputable realtor who knows your neighborhood. You will enjoy your realtor's wisdom, knowledge and discernment when it comes to choosing the strongest offer from people who what to buy the home.
Higher interest rates can be a budget buster- Plenty of mortgage customers have purchased a home and locked in a 30-year fixed rate mortgage to protect themselves against a market where interest rates are going up. Others have refinanced their home to a low fixed mortgage rate, paying off the first mortgage and their variable rate home equity line of credit and variable rate credit cards. Getting rid of the variable rate mortgages can shelter these borrowers against a rising interest rate environment. Make Your Plan. Work Your Plan. If the deal works for you today, do it today. Connect with me at www.JoGarner.com (901) 482-0354.
(Jo) Tom King, expert real estate appraiser, tell us what are some scary things and some happy things you are seeing when you are out appraising homes in the Mid-South.
(Tom) Values are continuing to rise on homes in the MidSouth and will continue to rise due to high demand. This does not appear to be a housing bubble at the moment. This period of high home values and low rates is the best market he has ever seen for people to refinance and improve their homes.
You're on Real Estate Mortgage Shoppe. I'm your host, Jo Garner, Mortgage Loan Officer. What do YOU want to accomplish with your mortgage? Make your plan. Let's work your plan if the deal works for you today, let's do it today. When we come back Tom King will be giving us more good insights on what people can do to stay clear of scary situations with their real estate. Genell Holloway of Eagle Hollow Enterprises will be joining us for a brief Talk Shoppe Business Tip on getting the right health benefits during this open enrollment season.
TALK SHOPPE BUSINESS TIP FOR REAL ESTATE PROS
2nd segment after 9:15 advertising break – (producer to start the song "Taking Care of Business" by Bachman Turner Overdrive –but bring the volume down before the lyrics start) It's time to talk shop with Talk Shoppe's Business Tip For Real Estate Professionals. Talk Shoppe is a marketing company offering free education and networking to anyone interested in real estate or in business. Talk Shoppe is made possible by the financial support of its sponsors and advertisers. For more about Talk Shoppe, go to www.TalkShoppe.com (shoppe) For our Talk Shoppe Business Tip today we have sponsor Genell Holloway of Eagle Hollow Enterprises. Genell Holloway is a consultant who listens and helps you find the right benefit plan or medicare plan. Realtors and others out there, listen up. Genell has helped several people I know. Genell Holloway of Eagle Hollow Enterprises, what is our Talk Shoppe Business Tip for Real Estate Professionals today? (Genell Holloway has about 1.5 minutes to share her helpful info )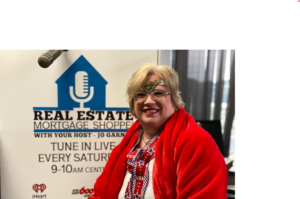 Genell Holloway, how do we contact you? 901 270-1127
Genell Holloway with Eagle Hollow Enterprises, Inc. helping folks with finding their best Medicare supplemental plans.  Medicare Annual enrollment ends 12/7/21.   Walking through the Medicare process can be daunting.  As an independent broker, I'm able to shop across different carriers to help you find the best plan that meets your needs and fits your budget.   Call to book an appointment today at 901.653.5323 Tip: Medical bills are one of the biggest reasons causing people to go into bankruptcy—destroying their finances and lifestyle. With the right health insurance/benefit coverages, the cost of an unexpected diagnosis of a major illness like cancer or a heart attack can be largely covered by insurance.
______________________________________________________________________________                                 
                TOPICS COVERED TOM KING, BILL KING APPRAISAL SERVICE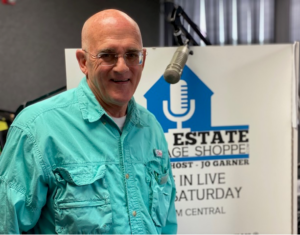 What do you see happening with house values today compared to early this year?

What do you predict housing values to move next year?

What are some of the most common appraisal issues that cause loans to be denied?

What is the proper method for appealing a low appraisal?

What is the mortgage -appraiser fire wall?
____________________________________________________________________________________________________________________________________________________________
                TOPICS COVERED BY JO GARNER, MORTGAGE LOAN OFFICER: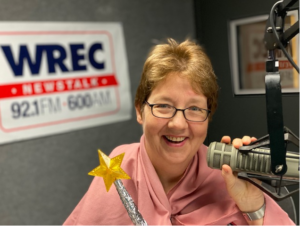 SURVEY?   WHAT SURVEY?
J. Garner, Instructor
Professional School of Real Estate
My friend bought a 2 acre wooded lot with a nice home a few years ago with everything she needed except a place to put the boat and a workshop.  After several months of scraping together $6,900 she finally got to clear the land, buy the materials and build the structure. In June, a month after her barn was completed, someone purchased the adjoining wooded lot and began building a house.  In July the neighbor informed my friend that the barn was built over his property line and demanded the barn be removed from his property.
This was a financial bomb shell for my friend because it would take over $4,500 to correct the problem. She had spent all the money she could scrape together to construct the building. She asked to buy the 7 feet of property in question.  The neighbor would not budge.  She went back to the building inspector to ask why he did not notify her when he inspected the project. She discovered that the inspector could not be held liable for this because they are only insuring that the building is not built over the set back from the street. It would cost $450 to file for a zoning variance with no guarantee of relief.
The situation was looking hopeless until she consulted the zoning department. The zoning department informed my friend that legally she could take the building back right over her property line and not all the way past the 15 foot utility easement. Since the building was 40 feet long, taking off only 7 feet instead of 15 feet still afforded her a 33 foot long building—enough to have the workshop and store the boat.
As it turned out, the contractors charged $1,000 to adjust the back of the barn 7feet to fit right inside my friend's property line.  The utility department still has an easement for the 15 feet but stated there were no pipes or cable lines under ground and the chance of the easement being used would be very slim. Except for some sleepless nights and a few awkward conversations with the neighbor, the loss was minimal and both neighbors are now getting along just fine. Survey, What Survey?   Tennessee
IMPORTANT DO'S AND DON'TS FOR SMOOTHER LOAN PROCESSING
From: Jo Garner, Mortgage Loan Officer NMLS# 757308 (901) 482-0354
PLEASE REVIEW, INITIAL EACH SECTION & SCAN TO JO@JOGARNER.COM
https://www.youtube.com/watch?v=CkBoEhqmmb0
______(initials) It is vitally important that you do not change anything on your asset statements after Jo has reviewed your bank statements. Any decrease in your assets could make or break your loan approval or cause a delay in your closing. ANY LARGE DEPOSIT NOT PAYROLL RELATED NEEDS TO HAVE THE SOURCE DOCUMENTED. (You can get images of the deposit and copies of deposit slips from your bank.)
______(initials) If you are legally married, and buying or refinancing a primary residence, even if your spouse is not on the loan nor on the title, your spouse will be required to sign a few key documents to keep your title clean under the state law. Change in marital status could cause problems on title.
______ (initials) When it comes time to provide bank statements or any asset account, or tax return, it is necessary to provide ALL pages of the statement, even if it is a blank page. On asset account statements, make sure the name of the bank, your name and at least part of the account number appears on any bank documentation you submit to us.
(If you turn in a 401k statement, please get a letter from the administrator stating terms of the plan including terms of withdrawal—even if you are not withdrawing funds)
_______ (initials) Please do not make any changes to your income or manner of payment from income from your business or employment. When it is time to send tax returns, please send ALL pages including any K-1s if applicable. Even if your income is increasing, under current loan guidelines some methods of income payment are not allowed to be counted as qualifying income so it is important to let your loan officer know of upcoming changes right away to make sure the type payment of income is acceptable for loan qualification purposes. If you own 25% or more of a business, please send all pages of the business tax returns for the past 2 years also. (In some cases underwriting may require a year-to-date Profit and Loss for self-employed borrowers.) Note: If your IRS transcripts or tax returns indicate that taxes are owed, you must document the source of funds to clear the taxes owed or show proof of accepted payment plan and proof of three months payments made to IRS or other agency to clear debt.
(Some mortgage products do not require tax returns at all-check with your mortgage officer for a personalized list of documents needed for your specific loan)
(PLEASE DISCLOSE ANY PAYMENT PLANS MADE TO IRS OR OTHER OUTSIDE AGREEMENTS THAT MAY NOT SHOW ON THE CREDIT REPORT. THESE PAYMENTS NEED TO BE CALCUATED TO DETERMINE YOUR TRUE DEBT-TO-INCOME RATIO.
PLEASE DISCLOSE ANY IRS OR OTHER LIENS THAT MIGHT SHOW UP ON OTHER REPORTS CONNECTED TO YOU. NOT DISCLOSING THESE CAN JEAPORDIZE YOUR LOAN APPROVAL LATER IN THE PROCESS)
________(initials) If you file your tax returns right before or during the loan process, this can delay your loan process by a month or more due to the time it takes the IRS to fully process and log your numbers into the government required IRS third-party transcript for that tax return that must be included in your loan file. You may consider filing an extension on filing your IRS return in order to avoid this delay. (Underwriting may ask for a year-to-date Profit and Loss for self employed borrowers.)

_______ (initials) Do not open any new credit accounts (and especially not a 12-months-same-as-cash account.) Do not add balances to any existing credit accounts. Do not apply for any new credit during the loan process. Do not make any changes on your credit status.

_______ (initials) Please check your tax returns and make sure you do not have any undisclosed business losses. If so, please notify your loan officer.

________(initials) Make sure that you keep your accounts paid current during the loan process. Even though you are planning to pay off an account at closing, please do not allow this account or any others, including any mortgages, to go 30 days late even if the closing the delayed. (This could cause your credit scores to drop right before closing and jeopardize your loan approval.)

_______ (initials) Use funds for closing DIRECTLY from the account where we have verified your funds. If funds come from a different account, it can delay or jeopardize your closing . Also do not move money from the account where funds were verified to another account to access for closing. Funds must come DIRECTLY from the account where funds were verified and not moved to a different account for any reason. Earnest money must come from the account that you will be fully documenting.

________(initials) REMEMBER, AT CLOSING THE FUNDS WILL NEED TO BE IN THE FORM OF A CASHIER'S CHECK AND/OR WIRE PAYABLE TO THE CLOSING AGENT. You will need 2 forms of ID at closing including drivers license. All borrowers and interested parties will need this documentation at closing.

_______ (initials) If you are on any of the accounts we are verifying with another person, you will need to get a short letter, dated and signed by the other person identifying the account and stating that you have full access to the funds.

_______ (initials) If there will be a full appraisal on the property you are financing, please inspect the subject property for repairs that may be required prior to closing by the appraiser. Some common required repairs are leaky roof, rotted wood, peeling paint, torn flooring, broken tile, non-functional plumbing, electrical or HVAC systems, drainage problems, holes in sheetrock, broken windows, foundational problems, termite damage, hazardous waste on property, etc.
If the property is in a flood zone, flood insurance will be required. Appraisal values are determined by the assigned appraiser. Comparable property sales over the last 6 months to a year on houses like the subject property in the subject property neighborhood are used to determine the official value used by the mortgage company. Government guidelines require the mortgage company to order an appraisal and have the appraiser to be assigned to the property by a third-party, government approved order agency separate from the mortgage company.
The mortgage company must order the appraisal from the approved agency. Appraisals from other mortgage companies and appraisals ordered by anyone else, are not qualified to be used under current loan regulations.
If the appraiser notes repairs on the appraisal, it is very possible he/she will need to reinspect the property to make sure repairs are completed in a workmanlike manner. Appraisers charge an extra fee to do this which could increase your costs at closing.
If the property that will be appraised is classified as a manufactured home, modular home or mobile home, not build onsite, please let the loan officer know right away. Homes that were not completely built on the site where they are located can require a different mortgage program with different guidelines.
Appraisal fees are not refundable.
________(initials) If you are refinancing your home, please make sure the home has not been listed for sale on the market within the last 6 months. REMEMBER THAT ON A PRIMARY RESIDENCE, THERE IS A 3 DAY RIGHT OF RECISSION BEFORE MONEY IS DISBURSED.

_______(initials)Due to the new TRID government lending guidelines, there are mandatory delays set up throughout the process, giving you a chance to review the terms as the process moves forward. If you change anything that triggers a change in the final terms after final disclosures have been sent, this could delay your closing to wait on new documents to be received by you and the mandated delay period completed.

________(initials) Due to a rising number of incidences of hackers/scammers attempting to redirect wired closing funds, please do NOT have any funds wired before verifying the wiring information with your loan officer and the attorney's office. There may be additional steps to take to ensure your money is wired to the correct account.
Borrower signature / Date Co/Borrower signature / Date
I,_____________________________________, give permission to my loan officer team to update my realtor(s)/agent(s) with general status on my loan progress.
Borrower signature/Date Co/Borrower signature/Date
__________________________________________________________________________________________________
REALTOR CALLERS:
DONNA SKAARER, KAIZEN REALTY (901) 489-4182 When you are ready to buy a home or sell a home, contract with an reputable and experienced realtor to guide you on market prices, availability and other strategies that protect you from pitfalls along your journey.
SILVANA PIADADE, EXP REALTY (901 )647-6661 When you are building a new home, get a second opinion on the blueprints to make sure that you are going to be able to comfortably live they way you want with the layout. Also, look at resell values later. If you buy a home with a bathroom that is two narrow and does not have the amenities that other homes have, not only may this cramp your lifestyle in the home, but it could lessen the value you can sell the home for later.
Bill Pointer, Nu Homes (901) 830-7843 For first-time homebuyers, purchasing a home can be a scary experience. It is important for realtors and lenders to set clear expectations for the buyer/borrower so they can move through the process confidently and with peace of mind. Bill and Jo talked about the checklist of buyer/borrower that helps them stay on track for closing their home on time.
REAL ESTATE TIP OF THE WEEK (Genell Holloway shares another tip ) Genell Holloway with Eagle Hollow Enterprises, Inc. helping folks put together their own health benefits package.  Open enrollment for the marketplace begins Monday, 11/1.   If you are an individual with no health benefits through your employer, I can help.   If you are a small business owner wanting health benefits for your team, but can't provide it, I can help.   Call to book an appointment to learn more at 901.653.5323.
Tip: For people who are not covered by health insurance or have a 1099 subcontractor status, you may think that you cannot get short term disability coverage, but you can still get this benefit. If you should become ill or injured, a short term disability policy would pay you a certain amount each month for a few months to give you a chance to get well and back to work again. This coverage is good for business owners too.
Tom King shares a tip: Tom explains that when a homebuyer or homeowner needs an appraisal on a home and they are getting mortgage, they cannot choose their own appraiser. Federal lending laws require the mortgage company order an appraisal through a HUD-approved appraisal ordering company (AMCs) so there is no collusion between appraisers and mortgage companies. When the appraisal value comes in low, you can communicate with the appraiser through the mortgage company and the appraisal ordering company, making suggestions for use of comparable sales in a wider geographic area. The prices and amenities on comparable homes are used to determine the value on the subject property. If there is a comparable home sale used in the appraisal that is several months old, you may be able to ask the appraisal company to make a value adjustment higher if you can prove that the prices on homes have increased over the time since the comparable sale sold.
Jo's tip: Two most common ways I see people protecting themselves against Inflation and rising Interest is to #1. Buy a home and lock in a fixed interest rate. #2 Pay off your existing first mortgage and a variable rate Home Equity Line and rolling other variable rate debt into the one fixed rate refinance mortgage.
ANNOUNCEMENTS:
Talk Shoppe offers free networking & education to anyone interested in real estate or in business or in health and wellness. Talk Shoppe networking starts 8:30Am Wednesday event is 9A-10:30A CT at Concorde Career College 5100 Poplar Ave 1

st

 floor Memphis, TN (Clark Tower). You can also join the even on zoom. Go to www.TalkShoppe.com and click the Events tab for the link to get into the event online. This Wednesday November 3, 2021 Talk Shoppe presents:
Genell Holloway of Eagle Hollow Enterprises presents: "Deciphering the Medicare Maze" Genell Holloway, Eagle Hollow Enterprises
gholloway@eagle-hollow.com
901-270-1127
Thank you to Tim Gilliland of www.BackupRX.com for supporting Talk Shoppe and the businesses that we serve. If your computer crashes like mine did recently, you definitely want to enjoy instant peace of mind knowing that Tim Gilliland has your back—with all your data to restore from www.BackupRX.com Contact Tim Gilliland today.
Thank you to Kelly Inman of Next Day Access in Memphis. She and her husband Greg provide handicapped or aging loved ones safe access around the home using wheelchair ramps, stairlifts, grab bars and more. Contact Kelly Inman of Next Day Access at 901 258-2626
4. Subscribe at www.JoGarner.com and you can get our weekly blog posts with podcasts conveniently in your inbox.
5. Real Estate Mortgage Shoppe reminds you to MAKE YOUR PLAN. LET'S WORK YOUR PLAN. IF THE DEAL WORKS FOR YOU TODAY, DO IT TODAY.
SPECIAL NOTE: REAL ESTATE MORTGAGE SHOPPE RECOMMENDS THAT YOU CONSULT WITH A FINANCIAL, LEGAL OR OTHER CERTIFIED, LICENSED PROFESSIONAL BEFORE ACTING OR INVESTING ON ANYTHING YOU HEAR OR SEE FROM THE CONTENT ON THIS SHOW OR BLOG POSTS. THE INFORMATION WE SHARE ON REAL ESTATE MORTGAGE SHOPPE IS GENERAL IN NATURE MEANT FOR GENERAL EDUCATIONAL PURPOSES ONLY. ALL EXAMPLES GIVEN FOR ILLUSTRATION PURPOSES ON REAL ESTATE MORTGAGE SHOPPE AND ARE BASED ON TRUE STORIES BUT WE USE FICTIONAL CHARACTERS AND DO NOT DIRECTLY REFLECT REAL PEOPLE OR EXACT DETAILS IN ANY OF THE SITUATIONS.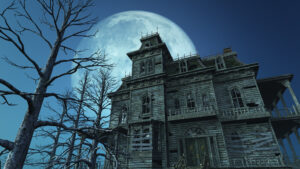 QUOTE CORNER: "If one door closes and another one opens, you may be living in a haunted house." Anonymous
____________________________________________________________________________________
REJOINDERS:
Don Lawler of www.storytellersofmemphis.com

Leah Anne Morse for Cartridge World of Collierville

Kurt Power of Quest
Transitional Music: "Thriller" by Michael Jackson; "Taking Care of Business" by Bachman Turner Overdrive for Talk Shoppe Business Tip
Jo Rook, real estate investor and director of Healing and Wellness at Church of the Harvest in Olive Branch, MS (www.jorook.com ) talks briefly with author Jo Garner about her new book.
Jo Garner's new book "Choosing the Best Mortgage-The Quickest Way to the Life You Want." An essential mortgage guide with stories of people finding the right loan and overcoming common barriers. If you will be buying a home or if you are a real estate and financing professional helping others make financial decisions, you can have your own copy and a few for you clients.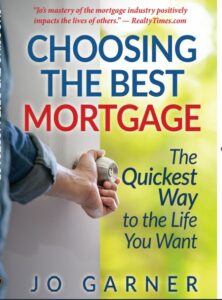 Buy on Amazon and Barnes and Noble or www.JoGarner.com/best-mortgage-book
                                    GENELL HOLLOWAY, EAGLE HOLLOW ENTERPRISES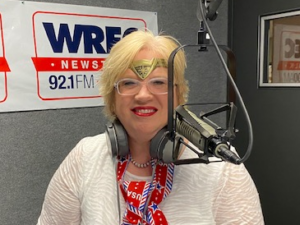 (901) 270-1127
                                       EAGLE HOLLOW ENTERPRISES, CONSULTANT
Health benefits, Medicare, Dental, Vision, Critical Illness, Accident, Cancer, Life Insurance and Retirement Options
Insuring your trusted golden benefits
___________________________________________________________________
ABOUT TOM KING, APPRAISER WITH BILL KING COMPANY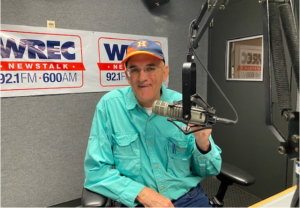 Tom King has been appraising homes in Shelby, Tipton, and Fayette Counties TN for over 40 years. Tom does appraisals for mortgage companies, for divorce settlements, estate purposes. Tom also does appraisals for people paying cash for a property
(901) 487-6989
___________________________________________________________________
ABOUT JO GARNER-MORTGAGE LOAN OFFICER: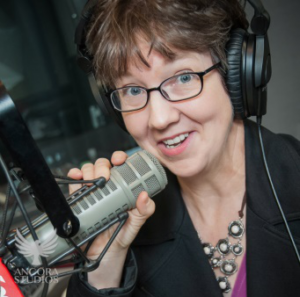 WHAT DO YOU WANT TO ACCOMPLISH WITH YOUR MORTGAGE?
www.JoGarner.com (901) 482 0354 jo@jogarner.com twitter @jogarner NMLS# 757308 (currently working with Sierra Pacific Mortgage, Inc)
"Whatever YOUR personal priorities are, my job is to help you get the mortgage terms that will give you bragging rights when you talk about it and help you score on hitting your goals ."
As a mortgage loan officer, my job is to help you get to the benefits you want from your financing terms. What is most important to you? I can help you find the financing terms that will help you get to what you want. What is your comfort level on a house payment? How much are you comfortable paying down,? What type of financing do you need to get the house you want to buy or refinance?
Different clients have different priorities in life—some are buying their first home with very little down payment funds. Some are recovering from medical challenges, divorces or preparing to send children to college and some are embarking on a long term goal of buying properties to build rental income."
Jo Garner is a mortgage officer with extensive knowledge in tailoring mortgages to her customers who are refinancing or purchasing homes all over the country. She offers conventional, FHA, VA or other loan programs for refinancing and purchases.
Jo can help you look at rent vs buy, when it makes sense to refinance, how to get the best deal on your home purchase financing.
Jo Garner has been in the real estate/financing business for over 25 years.  She got her start in Portland, Maine where she first began her real estate career. She received her real estate education from the University of Southern Maine  and was personally mentored in San Diego, California  by Robert G. Allen, author of Nothing Down, Creating Wealth and The Challenge.
On moving back to West Tennessee in 1987, she went into business buying and selling discounted owner-financed notes secured on real estate.  In 1990 Jo went to work for a residential mortgage company and has been a mortgage loan officer for over 25 years.  Her goal is to offer excellent, affordable service to her customers, tailoring the loan programs to the specific needs of her clients. 
In addition to her work in the mortgage field, Jo Garner  is the primary sponsor and founder of Talk Shoppe in Memphis. www.TalkShoppe.com Jo Garner also host the radio show Real Estate Mortgage Shoppe airing on News Radio AM 600 WREC and iHeart Radio with podcasts and show notes published on www.JoGarner.com