There are plenty of women today who are making a good living and a good life investing in real estate. We will talk about some of their struggles and also their triumphs. We will look at some successful ways these women investors finance their income-producing real estate.
What do YOU want to accomplish with YOUR mortgage? Make your plan. Let's work your plan. If the deal works for you today, let's do it today. I want to hear your story and let's see how I can help. (901) 482-0354. Subscribe to get weekly Real Estate Mortgage Shoppe podcasts with show notes www.JoGarner.com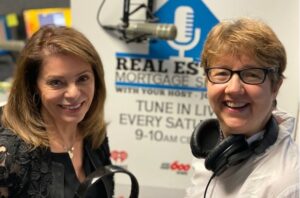 To Your Success,
Jo Garner, Mortgage Loan Officer NMLS# 757308
Good morning, Memphis! Welcome to our internet listeners and podcast listeners across the 50 states! You're on Real Estate Mortgage Shoppe. I'm your host, Jo Garner, Mortgage Loan Officer. You can connect with me at www.JoGarner.com. Thank you to real estate attorneys Rob Draughon and Shelley Rothman of Griffin, Clift, Everton and Maschmeyer for sponsoring Real Estate Mortgage today. For your home purchase or refinance, call Rob and Shelley at 901 752-1133. Our general topic is REAL ESTATE INVESTING AND THE WOMEN WHO MAKE IT HAPPEN. Subscribe to get Real Estate Mortgage Shoppe podcasts with show notes at www.JoGarner.com Call us while we're live today May 22, 2021 at (901) 535-9732.
INTRODUCING TERRI MURPHY, TERRIMURPHY.COM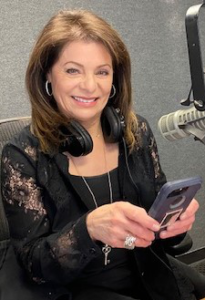 Back in the studio we have Terri Murphy. Terri launched into success in the real estate business and is well-known around the country as an author, national speaker and trainer. She is the founder of Smart Women/Smarter Choices www.smartwomensmarterchoices.com Terri, take a moment and tell our listeners a little bit about yourself and some of the projects you are working on right now… (Terri has about 2 minutes or more to intro herself and talk about some of the resources she offers and projects she is developing ….can we mention your 8-week course here or later?)
(Jo) Over the last 25 years in the mortgage business, I have had a unique view into the business decisions and their resulting effects for several successful real estate investors who now do not have to work jobs. They are living their dream because of the ample income their real estate rental properties bring to them.
Most of these real estate investor clients started small without a lot of money. They stayed on track buying a real estate property, getting it rented and then purchasing another property. As values and rents when up, these investors got wealthier and wealthier. They were like the everyday people you read about in the book The Millionaire Next Door. They drove old cars, lived in a modest home and invested in one small house, then another one and then bigger or better properties. To look at them you would not think at first that they are millionaires. Where did they hide their money? They didn't. They sent their money out to work FOR them, creating, not just piles of money, but income streams that just kept paying them more and more over time.
Later in the show I want to share with you some examples of methods some of my mortgage clients have successfully financed their rental properties. Each one of these women had a different plan and worked her plan in her own unique way. But before we get into their stories, let's go back to Terri Murphy. Terri, you have some interesting numbers that tell a story of women in the marketplace—their unique challenges and solutions to meet those challenges.
Terri Murphy to launch her topics until the 9:15 am break and then continues after break in the next segment — 4 to 5 minutes talk time until break then we continue in 2nd segment)
You're on Real Estate Mortgage Shoppe. I'm Jo Garner, your host, mortgage loan officer. What do YOU want to accomplish with your mortgage? Make your plan. Let's work your plan. If the deal works for you today, let's do it today. When we come back you will be hearing more from real estate expert author, national speaker and trainer, Terri Murphy …
2ND SEGMENT FOLLOWING 9:15am BREAK
(Jo)
Shark Tank investor Barbara Corcoran may not be your average investor, but before she became famous, she got started by borrowing just $1,000 to get her real estate license. She  turned that into a $70M-plus enterprise. I personally have met some very successful ladies right here in Memphis that have built a business with AirBnB properties.
Others have made their money buying homes, rehabbing and renovating them and then reselling them or keeping them for long-term income properties. I know some very enterprising ladies who have made money renting a property to tenants, and once the mortgage was paid off, they sold the property and owner-financed it for the new buyer so they could continue to make money on the mortgage payment now being paid to them, without having to manage the problems like tenants moving out and plumbing malfunctions.
Caller: Debra Crumby- shares her story of how investing in real estate has given her freedom as the homes earn their own way by going up in value and delivering a monthly income to make life easier for Debra and her family.
Caller: Adalyia Parker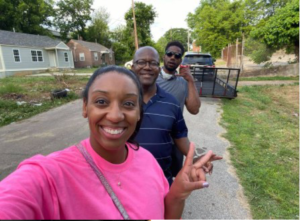 Adalyia Parker and team working on #MakeRoomForHope
Adalyia Parker shared her story of jumping into real estate with a heart to help people who have been displaced by the break up of a family or other tragedy. Adalyia and her team invest in real estate with a heart and soul for helping others. http://The2911project.org
__________________________________________________________
TOPICS COVERED BY TERRI MURPHY, AUTHOR, SPEAKER AND TRAINER
What women need to know about getting a mortgage:
Is it harder for women to get a mortgage?
In general, women earn less over their career* which makes it harder for women to save for a down payment, pay off debt, improve their credit score and get a lower interest rate on a mortgage. … Since women earn less than men, it's no surprise it's harder for them to save for a down payment.(according to Bank of America data)
"Women, especially those now in their mid-30s and younger, have been severely impacted by the economic downturn and are struggling more than previous generations," said Alvarez.
Since women earn less than men, it's no surprise it's harder for them to save for a down payment. According to a Credit Sesame survey, 42 percent of female respondents said struggling to afford a down payment was the top reason they weren't homeowners, compared to 38 percent of men.
Women are also more burdened by student debt.
Women hold almost two-thirds ($890 billion) of the country's $1.4-trillion student debt, while men hold $490 billion. That's especially true for women of color. Black women graduate with the most debt — at $30,400 — compared to $22,000 for white women and $19,500 for white men.
"We've found that more women are more likely than men to put off home buying because of student debt," said Kimberly Palmer, a personal finance expert for NerdWallet.
Paying off student loans leaves women with less disposable income, which means having to use more of their available credit to cover expenses. That contributes to lower credit scores.-
There's also a female-male risk gap. Women tend to be more conservative with their investments than men, and report having a lower tolerance for risks with their investments.
"The positive is that women tend to have higher investment returns than males," said Alvarez. "But when it comes to buying a home, they're also less likely to want to take on large mortgages, even if they could qualify," she said.
Plus, "hidden costs" of homeownership (like repairing the stove or fridge, having the lawn mowed, HOA fees and paying for cable, phone and internet) dissuades some.
"With only one income, maintenance costs can put a strain on women buyers, especially if they're very focused on their careers," said Jenee Murphy, a financial consultant in Henrico, Virginia. To compensate, some women buy homes with partners, family members or friends to split the costs of buying, paying their mortgage and other expenses.
Who makes up the largest group of single homeowners?
If you're a single woman looking to buy a home, you're in good company: Single women make up the second largest group of homebuyers only after married couples, according to the National Association of Realtors. In fact, last year nearly one-fifth of homebuyers were single females 14, 2020
2. Your state may have something to do with your mortgage:
15 US states where women pay much more than men for mortgages-Mississippi, Alabama, Ohio, Florida, and New Jersey women are charged at least $5,500 more than men.
Tennessee women will pay over $5,000 more over the life of their mortgage.
Women's interest rate: 3.39%

Men's interest rate: 3.32%

Difference in interest paid over the mortgage's term: $5,071
Homes in Arkansas will cost women more than $5,300 more.
Women's interest rate: 3.41%

Men's interest rate: 3.33%

Difference in interest paid over the mortgage's term: $5,359
Other Facts:
According to the 2020 Profile of Home Buyers and Sellers , single, female buyers accounted for 19% of the homes purchased in 2020. 19% of first-time home buyers and 17% of repeat home buyers were single women, while 11% of first-time home buyers and 9% of repeat buyers were single men.
Women to men ratio of homeowners:
In total, single women own nearly 1.6 million more homes than single men do in America's 50 largest metros. Single women own about 5.2 million homes, while single men own about 3.6 million homes. There isn't a single metro among the largest 50 where single men own more homes than single women.
Single Women Minorities & Homebuying:
Single Women, Minorities Flock To Digital Mortgage Lenders; Here's How Minority Homebuyers Can Get A Leg Up
Studies show that digital, algorithm-based mortgage solutions discriminate less than more traditional lending models (about 40% less, in fact), ultimately enabling more approvals of minorities, as well as lower loan costs for those borrowers as well. New data released this morning supports these findings even further.
According to a report released by Compass and digital mortgage lender Better.com, the company has seen a massive uptick in single female homebuyers using its algorithm-based lending platform. Over the last year, the number of single, minority female borrowers has increased 500%, while the number of single women borrowers in the 30-to-40 age range jumped 450%.
According to the NBER study, algorithm-based mortgage lenders result in better approval rates for black and Latinx buyers, too.

Better.com's numbers support these findings as well. The company saw a 532% increase in Hispanic borrowers in the 30-to-40 age range last year and a 411% increase in black borrowers.
Solutions to help more women buy and get financing:
Go beyond the pre-approval.
Get a pre-approval in hand in a good first step. Additionally, and if possible, have a soft underwrite from the get-go.

Put a good amount of money down for deposit, and limit the amount of contingencies if you can. These things will show the seller that you are serious and strong and will position you to get the home you want.

Also have the lender call the listing agent at the time of the offer to speak to the strength of the buyer. This is a technique top agents use to differentiate their clients."
Know your Debt to Income Ratios-Know your DTI.
Look closely at your debt-to-income ratio. Your DTI ratio is the relationship between your monthly payments versus your gross monthly income.
There are two types of DTI ratios: The first is front-end debt to income ratio, which is the percentage of your monthly income that is used to pay for your house's expenses—mortgage payment, property taxes and insurance.

The second one is back-end debt-to-income ratio, which is more important to mortgage lenders. This includes all your debt, which will include mortgage payment, property taxes, insurance and any other financial expenses including autos, credit cards, student loans and any other loans you may be paying.
Find a highly skilled agent-Use your agent to their fullest.
A buyer's agent is paid by the seller the majority of the time, so I always think it's a good idea to have a seasoned agent as an advocate and advisor. An agent can help assess your finances in relation to the investment, help prepare documentation so that they are prepared to make an offer and can refer attorneys, lenders, contractors, etc." They know the area, comps, and nuances that may not be directly about the property, but issues that affect the area, like school districts, special assessments, turn over rate, etc.
___________________________________________________________
TOPICS COVERED BY JO GARNER, MORTGAGE LOAN OFFICER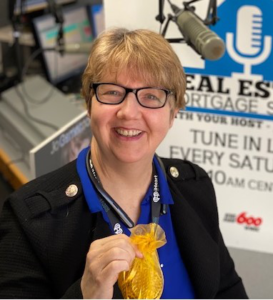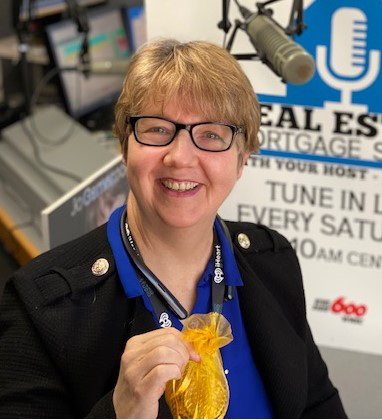 Reasons to Buy Real Estate
If I asked everyone listening to this show why they were interested in buying real estate, everyone would have a little bit different angle on the reason. When you sift through to the core, the common reasons are to earn an extra income and become wealthier. To be successful at investing in real estate you need a much more detailed vision of how you will get started and carry through to the profit line on your wishes.
One way to avoid taking some very expensive "seminars" in making costly mistakes on your real estate investing journey, is to join and get engaged with your local real estate investor association. Connect regularly with people who have already established a successful track record with the real estate investing portfolio. Chances are good that they made a few bad mistakes. Learning from their mistake is much easier than learning from your own mistakes.
Take classes on real estate financing through your real estate association or from adult continued education classes on real estate financing and other areas of study that can help you know your options for tenant screening, property management, and financing. Buy successful real estate investors lunch and get their advice when you need to make a decision.
With buying real estate, when you buy it right, you can put very little of your own money into the deal and end up with a property that gives you a positive income and appreciates, earning you wealth. Do this over and over and over again and after a while you, you have more than a pile of cash, you have multiple income streams that keep laying the golden eggs for you.
Here are two general rules of thumb when deciding how to finance a rental property:
If you are going to hold the property for only a few weeks, months or less than a year, private money lenders or a temporary bank loan may be the best way to finance. This is especially true if the home you are buying needs a lot of repairs. Most mortgage companies require any repairs related to the security, structure or sanitation of the home to be repaired before they will give you the money. Private lenders and temporary bank loans are not quite as strict. Private lenders charge a lot higher interest and upfront points for the privilege of using their money on a short-term basis, but they are good in a temporary pinch.

If you are planning to buy and hold the property for the long-term, then the traditional fixed rate 30 or 15-year mortgage can serve you well. The principal and interest payment is fixed, so as the rent income goes up, so does your profits because the P&I payment stays the same. If the property needs lots of repairs you may want to use private money from an individual to purchase and fix up the property and then refinance and pay off the temporary private loan and enjoy the fixed low payment on the traditional mortgage which is where I come in as your mortgage officer.
The minimum down payment for purchasing a single-family investment home is around 15% to 20%. This is a lot higher than the zero to 5% down when you are purchasing a primary residence. The rate is higher for an investment property too. But if you can get enough rent, the traditional mortgage can allow you some sweet profits each month.
Here is the way Martina worked her real estate success plan: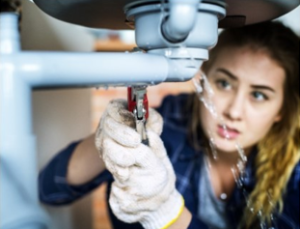 MARTINA-SAAVY REAL ESTATE INVESTOR-BUY FIX UP CASH OUT REFI AND DO IT OVER AND OVER
Let me introduce you to a savvy real estate investor we will call her Martina. Martina was working a 9 to 5 job, but everyday her heart was yearning to bike across Europe with friends and sail into adventures around the world. She felt like Cinderella stuck in the drudgery of work she didn't like with no prince, no fairy godmother anywhere in sight—no financial way out.
Some of her friends had started making money buying and selling real estate encouraged Martina to buy her first rental property. Martina thought, "If I could buy enough income-producing real estate properties, after a while I could afford to jump into some of the adventures I've been daydreaming about."
Pushing down fear and calling up some chutzpah, Martina went in with one of her real estate investor friends and made a nice profit buying and upgrading a home are reselling for a profit.
Martina searched after work to find homes in stable areas that needed quite a bit of renovation and repair. Martina sold her motorcycle and borrowed against her 401K. She used some of the profit from the last real estate sale and paid cash for a house at a discounted price that needed some repairs. Martina made the repairs to the home and rented the property at a nice profit.
Once the house is completed, she gave me a call to get a her permanent fixed rate mortgage approved on what I call my Quick Cash Back Refinance Program. Martina refinanced and paid back her 401k and pocketed some of the other profits. "Let's go do the next real estate purchase," she said happily.
Martina had a formula for success that she could use over and over again. Before long the life of adventure that she yearned to live would be a reality little by little. Investors like Martina use this same Quick Cash Back refinance program to pay back credit lines that they used to pay cash for real estate. Once they completed the Quick Cash Back Refinance and paid off their credit lines, their credit lines were ready to use to launch into the next profitable real estate purchase. Martina and her investor friends could use this Quick Cash Back refinance program over and over again like rinse and repeat, rinse and repeat while Martina's real estate wealth and income continues to grow.
Mary & Maynard Eagen's story- Acquiring A Home Every Year With Very Little Down
Let me introduce you to Mary and Maynard Eagen (not their real names). Mary and Maynard wanted to be able to retire early and have plenty to of income to enjoy life with their children and one day their grandchildren. They did not trust the stock market and it didn't really matter anyway because Mary and Maynard didn't have any money to invest in it. They didn't have much leftover money at all. How were they going to buy several homes for rental income without a lot of money?
The way the Eagans set out to build their fortune, was to buy a home, move into it and live there for a year or more, then turn that house into a rental home and go buy their next primary residence with very little down. They moved to a new primary residence almost every year, keeping the former home as income-producing rental property. After a while the Eagans owned several rental properties and did not have to pay much down since, each time, they purchased it as a primary residence.
Places to Look for Funds
Other typical assets that get used for providing funds to buy and fix up a rental property are these:
Cash value on life insurance
Cash-out refinance on a different real estate property the buyer owns
Margin loan on stocks and bonds
Business loan
A loan from a family member
Municipal grants and special financing for target areas
Seller financing
Home equity line of credit secured on a different property
REAL ESTATE TIP OF THE WEEK (Terri Murphy shares a tip):
ANNOUNCEMENTS:
Talk Shoppe offers free networking & education to anyone interested in real estate or in business. Talk Shoppe meets every Wednesday 9A-10A by going to www.TalkShoppe.com (shoppe), then click the Upcoming Events tab. You will see the virtual zoom web address. You can also attend Talk Shoppe live a the Concorde Career College 5100 Poplar Ave (The Clark Tower) first floor. This Wednesday June 9th 2021 Web and Story Medic and Designer, Suzan David will be presenting "Once Upon a Time…there was a business. And the moral of the story is…Write it out first."
Talk Shoppe events are free thanks to supporters like Tim Gilliland of www.backup.rx. When you want the peace of mind that if you should lose your computer data, you can get it restored quickly when you are using www.backuprx.com to keep your data backed up and retrievable.
Thank you to Mark McLaurine of Refrigeration Unlimited, our expert HVAC man for Heating and Air conditioning repair and installation. (901) 216-7782
2. Thank you to real estate attorneys Rob Draughon and Shelley Rothman of Griffin, Clift Everton and Maschmeyer for sponsoring Real Estate Mortgage Shoppe today. For your real estate closing contact Rob and Shelley at 901 752-1133.
4. Subscribe at www.JoGarner.com and you can get our weekly blog posts with podcasts conveniently in your inbox.
5. Real Estate Mortgage Shoppe reminds you to MAKE YOUR PLAN. LET'S WORK YOUR PLAN. IF THE DEAL WORKS FOR YOU TODAY, DO IT TODAY.
SPECIAL NOTE: REAL ESTATE MORTGAGE SHOPPE RECOMMENDS THAT YOU CONSULT WITH A FINANCIAL, LEGAL OR OTHER CERTIFIED, LICENSED PROFESSIONAL BEFORE ACTING OR INVESTING ON ANYTHING YOU HEAR OR SEE FROM THE CONTENT ON THIS SHOW OR BLOG POSTS. THE INFORMATION WE SHARE ON REAL ESTATE MORTGAGE SHOPPE IS GENERAL IN NATURE MEANT FOR GENERAL EDUCATIONAL PURPOSES ONLY. ALL EXAMPLES GIVEN FOR ILLUSTRATION PURPOSES ON REAL ESTATE MORTGAGE SHOPPE AND ARE BASED ON TRUE STORIES BUT CHANGE NAMES AND CERTAIN DETAILS THAT DO NOT AFFECT THE INTEGRITY OF POINTS WE ARE MAKING IN THE EXAMPLES.
QUOTE CORNER:
Les Brown, motivational speaker- "You must be willing to do today the things others won't do, in order to have the things tomorrow others won't have."
____________________________________________________________________________________
REJOINDERS:
Pat Goldstein, Crye-Leike Realtors West TN and North Mississippi 901 606-2000

Ed Hill of Masters Roofing in Memphis (901) 273-6594

Leah Anne Morse of All Things New (organizing your estate sale, your move at your office and home) 901 488-9733
Transitional Music: Emmalou Harris "Born to Run"; "Try It On My Own" Whitney Houston; "Million Dreams" by Pink
________________________________________________________________________
ABOUT TERRI MURPHY
Terri Murphy understands the art of engagement through authentic communication.  As a top producing sales entrepreneur in the Chicago area for over 28 years, Terri understands the unmatchable power of how to connect in a noisy and overcrowded marketplace to create powerful connections through powerful engagement in business today. Her expertise is consulting with companies, executives and associations on ways to create new relationships through cutting edge marketing and communication strategies. This includes developing innovative ways to add value and support systems that enhance networking opportunities between companies, their customers and ancillary services that build true clients for life.
As a professional presenter, Terri offers programs that include audience participation and interaction.  Terri empowers her audience members and combines education with "edu-tainment" by providing practical sales and marketing strategies that build high level awareness and customer brand preference. She is a regular consultant to several major companies in the U.S and internationally and is a producer and host for television and radio programs. Terri has been featured on ABC, NBC and CNBC News as a sales expert.  She is a regularly scheduled guest on WREGTV's Live@9 for Women in Business and co-hosts Women's Wisdom Wednesdays on KWAM990Talk Radio. and is the founder of www.SmartWomenSmarterChoices.com.
Terri is a pioneer in the development of online distance learning programs. She was the executive producer of the first online training networks, for IRTV/MUZAK and ISucceed/Entreport.com. Her expertise is in consulting and developing educational initiatives for companies, executives and associations on ways to advance skills sets and new relationships with high visibility engagement initiatives that combine both online and traditional communication and connection.
Terri is the president of Terri Murphy Communications, Inc. and CIO of U. S. Learning, a global interactive on-demand learning and training company based in Memphis TN.
Terri is the founder of SmartWomen/SmarterChoices, a coaching and consulting initiative for women in business. She is a nationally syndicated columnist, online media producer, radio and podcast personality, business coach & consultant and certified DISC and Motivators specialist.  Terri is the author of 5 books on sales and leadership and is a certified DISC/Motivator specialist.
ABOUT JO GARNER-MORTGAGE LOAN OFFICER: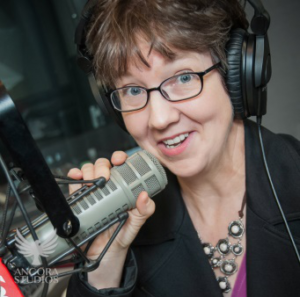 WHAT DO YOU WANT TO ACCOMPLISH WITH YOUR MORTGAGE?
www.JoGarner.com (901) 482 0354 jo@jogarner.com twitter @jogarner NMLS# 757308 (currently working with Sierra Pacific Mortgage, Inc)
"Whatever YOUR personal priorities are, my job is to help you get the mortgage terms that will give you bragging rights when you talk about it and help you score on hitting your goals ."
As a mortgage loan officer, my job is to help you get to the benefits you want from your financing terms. What is most important to you? I can help you find the financing terms that will help you get to what you want. What is your comfort level on a house payment? How much are you comfortable paying down,? What type of financing do you need to get the house you want to buy or refinance?
Different clients have different priorities in life—some are buying their first home with very little down payment funds. Some are recovering from medical challenges, divorces or preparing to send children to college and some are embarking on a long term goal of buying properties to build rental income."
Jo Garner is a mortgage officer with extensive knowledge in tailoring mortgages to her customers who are refinancing or purchasing homes all over the country. She offers conventional, FHA, VA or other loan programs for refinancing and purchases.
Jo can help you look at rent vs buy, when it makes sense to refinance, how to get the best deal on your home purchase financing.
Jo Garner has been in the real estate/financing business for over 25 years.  She got her start in Portland, Maine where she first began her real estate career. She received her real estate education from the University of Southern Maine  and was personally mentored in San Diego, California  by Robert G. Allen, author of Nothing Down, Creating Wealth and The Challenge.
On moving back to West Tennessee in 1987, she went into business buying and selling discounted owner-financed notes secured on real estate.  In 1990 Jo went to work for a residential mortgage company and has been a mortgage loan officer for over 25 years.  Her goal is to offer excellent, affordable service to her customers, tailoring the loan programs to the specific needs of her clients. 
In addition to her work in the mortgage field, Jo Garner  is the primary sponsor and founder of Talk Shoppe in Memphis. www.TalkShoppe.com Jo Garner also host the radio show Real Estate Mortgage Shoppe airing on News Radio AM 600 WREC and iHeart Radio with podcasts and show notes published on www.JoGarner.com
Only if we have time:
JO GARNER'S PERSONAL STORY OF BUYING A FIXER UPPER NOTHING DOWN
One of the most memorable Christmas presents for me was the year bought my first house.
Due my landlord being in a tough spot with his bank, as tenants, we were all given very short notice that we would have to move out. This was many years ago when my career in mortgage was just getting started-not a lot of income and very little money to put down. But, Necessity is the Mother of Invention, so my law student house mate and I went scurrying out to find a place that would allow us to live peaceably apart under the same roof and still be able to afford to eat.
It wasn't what you would call a dream house. It had been a foreclosure and needed a lot of repairs and clean up, but over twenty-five years ago I didn't have a lot of income and not a lot of money to put down. The house was in the right location, though, with the perfect layout so I could rent out a section of the house upstairs to my law student friend which would help on the mortgage payment. I made a wildly low offer right before Christmas and the bank that owned it accepted my offer but wanted me to close in less than 30 days.
Since I got the price so low, the bank where I worked loaned me the money to buy the house and fix it up. Some rehab guys I knew did fix up job in record time at a record low price. I bought the house with no money down and moved in JUST IN TIME before we needed to be out of the other place. After the repairs were completed, I got a fixed rate mortgage so my payments would stay low and steady. I kept the upstairs unit rented, using the rent money to prepay the mortgage and paid it off in a little over ten years. . It was a SWEET WISH COME TRUE when I lived there and a SWEET WISH COME TRUE when I sold it later on. I used the equity from the sale of that home to buy up to my next home.
Since the purchase of the first home for nothing down, I have used different methods to finance other real estate properties.