If you have traveled around the sun enough times, you know that a day can change for you in a matter of seconds. We never know what unexpected circumstance will cross our path, so how can you prepare? Real Estate attorneys Rob Draughon and Shelley Rothman will be sharing with you legal solutions for unexpected circumstances to avoid delays on your real estate closing. I will be sharing with you how I have seen some of my mortgage clients make some brilliant moves to protect themselves when it comes to their financing.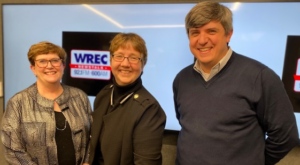 What do YOU want to accomplish with YOUR mortgage? Make your plan. Let's work your plan. If the deal works for you today, let's do it today. Connect with me at www.JoGarner.com or (901) 482-0354.
To Your Success,
Jo Garner
Good morning, Memphis! Welcome to our internet listeners and podcast listeners across the 50 states! You're on Real Estate Mortgage Shoppe. I'm your host, Jo Garner, Mortgage Loan Officer. You can connect with me at www.JoGarner.com.. Our general topic is SHOULD I BUY A HOME, SELL A HOME OR REFINANCE MY HOME? PREPARE FOR THE UNEXPECTED. Subscribe to get our weekly blogposts with podcasts at www.JoGarner.com. Call us while we are live today January 22nd, 2022 at 901 535 9732
INTRODUCING REAL ESTATE ATTORNEYS ROB DRAUGHON AND SHELLEY ROTHMAN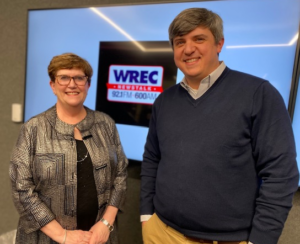 (Jo) Also, back again in the studio are our expert real estate attorneys, Rob Draughon and Shelley Rothman of Griffin Clift Everton and Maschmeyer Law Firm. Rob and Shelley, my mortgage clients and referring partners love the way you get title issues ironed out and the closing done on time. You also, take the extra time at the closing table to explain important points to the person buying a home or getting a mortgage. Take a couple of minutes and introduce yourself to our listeners and tell us about some of the services you offer your clients. (Rob and Shelley take a couple of minutes to intro themselves and talk about the services offered to your customers.)
(Jo) Your phone rings in the middle of a typical routine day. You click to answer and the voice on the other line delivers a message that spins your life into a completely different reality. What do YOU do when you are smacked from your blindside? If the unexpected circumstance negatively affects your income or your expenses, try these four steps.
1st Don't panic. Take deep breaths, pray and put together a plan. A clear mind and a hopeful heart will help you create a sound strategy. Where do you need to be? What products and services does your family absolutely NEED? (Then make a list of what your family wants. There is a difference between a want and a NEED. )
2nd Restructure your budget so that you have money left over each month to put into savings and for emergencies If you need to lower overall payments with creditors, call them to see if you can get the interest rate or minimum payment reduced.
Can you pick up an extra paying job? Can you rent out part of your home to increase income?
Sell stuff like at a garage sale. Can you switch out one expense for one that gives you the same benefit but at a lesser costs? Can you split the costs of some products or services with someone else who can use it?
3rd Work on your credit. The higher your credit score, the lower interest rate you get to enjoy when you borrow money. A great credit score is 780-850. A good score is 700-779. An average score 660- 679. Scores in the 600's are not going to get you the best pricing when you borrow money.
Check www.annualcreditreport.com to make sure there are no errors on your credit report. Work with the big 3 credit bureaus to get corrections completed.
Settle and Satisfy any past due or delinquent accounts. Unless the bill is a judgment, just keep the delinquent.
Never let your credit owed balances show over 30% balance/credit line
Stay away from 12-months-same-as
4th Use available resources provided by the government, your community, a non-profit agency or friends and family. Some examples in Memphis are the Church Health Center for health services for people working a certain number of hours per week. Free legal services, S.C.O.R.E. agency for small business owners.
(Jo) Real estate attorneys Rob Draughon and Shelley Rothman, let's jump into some solutions you have seen people use to get around obstacles due to unexpected events. (Rob and Shelley start launching into their topics)
You're on Real Estate Mortgage Shoppe. I'm your host, Jo Garner, Mortgage Loan Officer. What do YOU want to accomplish with your mortgage? Make your plan. Let's work your plan if the deal works for you today, let's do it today. When we come back attorneys Rob Draughon and Shelley Rothman will continue offering some good legal advice to get through unexpected circumstances.
2nd segment after 9:15 break: It's time for the Look Back Memphis Trivia Contest. The Look Back Memphis Trivia Contest is brought to you by notable Memphis historian, Jimmy Ogle. To find out more about Jimmy at www.JimmyOgle.com . Our Look Back Memphis Trivia Contest is sponsored by John and Jennifer Lawhon of Lawhon Landscape (901) 754-7474 the Lawhon's can help you plan your landscaping if you have a BIG, BIG project or a smaller project . The Lawhons are giving away a $25 gift card to the first person with the correct trivia answer. If you know the answer to our trivia question, call us at 901 535 WREC 901 535-9732.
Garner # 72 03/18/16
National Ornamental Metal Museum
Question: I am one of a kind in America, as the next closest facility like me is in Japan. Who am I?
Hint: My first buildings were built in 1885.
Hint: My first "clients" were men of the river, and not men of war!
Hint: My buildings and grounds expanded in the 1930s, and one of present buildings was moved over 100 feet!
Final Hint: I opened in 1979, and I have become the best museum of my kind in America.
Answer: National Ornamental Metal Museum is a museum for the collection, preservation, and exhibition of historical and contemporary metalwork. The museum is housed in a 1930s brick building on a bluff overlooking the Mississippi River that was formerly used as a U.S. Marine Hospital. Leased from the government by Abe Sauer of Tennessee Fabricating Company for the purpose of founding his vision, a museum devoted to the art of metal craft, it originally housed Mr. Sauer's private collection which was later stolen. Mr.Sauer also helped found NOMMA the National Ornamental and Miscellaneous Metals Association.
The Metal Museum is the only institution in the United States devoted exclusively to the advancement of the art and craft of fine metalwork. This is achieved through exhibitions, collections, conservation, restoration and consulting services, classes, internship opportunities, artist residencies and apprenticeships, research and onsite fabrication of artwork and architectural elements. The museum has over 3000 items in its permanent collection, and also hosts travelling exhibitions. There is also a working smithy and foundry on site. In addition to displaying metalwork inside the museum they also offer hands-on classes in the museums workshops.
___________________________________________________________
TOPICS COVERED BY
ATTORNEYS ROB DRAUGHON & SHELLEY ROTHMAN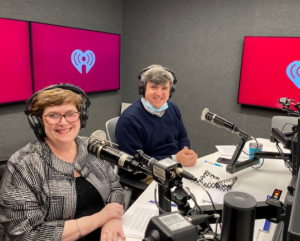 Expect The Unexpected
Whether you are buying or selling property unexpected circumstances arise.
What's that saying….when man makes plans God laughs?? How true!
When you are working with and represented by reputable people with experience you'll find that they have encountered more "unexpected" issues than you can imagine. If something comes up, do not panic and do not assume that nothing can be done and your closing will fall through. Notify your team of what has transpired as soon as possible and it's very likely they will be able to work through it with you.
Let's discuss a few examples.
What if you suddenly have a change in circumstances, such as with your job?
Something unexpected comes up and you will not be available to attend closing This applies whether you are the buyer or the seller:
A family emergency has come up and you must go out of town to be with your family.
You are ill or have been exposed to a highly contagious disease and cannot attend closing. Or you are in the hospital recovering from surgery.
What if you are in the armed forces or reserves and were called to serve.
As soon as we find out a buyer or seller will not be available to attend a closing we immediately look at the other options available given that particular set of circumstances.
In many cases, and on pretty short notice, we can solve this by preparing a power of attorney appointing someone else that will be available to sign on their behalf. If it is a borrower that will be unavailable, the power of attorney must be specific to that transaction and reviewed and approved by the lender prior to the closing. If it is a seller that will be unavailable, the Power of Attorney must grant the power to sell and convey real estate. Whether the Power of Attorney is given by a seller or a borrower, it must be in recordable form and, among other things, have durability language in it that says it survives the mental or physical disability of the grantor of the power. In both cases, the original – and I emphasize original – must be recorded in the Register's Office or Chancery Clerk's Office of the County in which the property is located. The use of Powers of Attorney at closings is discouraged since they can be and have been used by people with less than good intentions. They lend themselves to self-dealing and at times even fraudulent transactions and elder abuse. Before we use a power of attorney in connection with closing on property we document the file as to the reason that person cannot attend closing or sign in a different manner, which is our next segment.
A quick relevant story here – I closed on the purchase of a beautiful new home for Mr. & Mrs. Doe in November, 2021. Lovely middle aged couple with many children. Their first note payment was this month. Last week I was notified by the realtor that Mrs. Doe suffered a stroke and had to move out of town for her family to take care of her while Mr. Doe turned in his resignation and is finishing up his work here to join her. The house is going back up on the market. I quickly spoke to Mr. Doe to determine the health of Mrs. Doe and determined that at this time she does have the mental capacity to sign documents but that can change at any time. I immediately sent a Power of Attorney to Mrs. Doe designating her husband as her attorney in fact to close on the sale just in case her health declines. Without the Power of Attorney we would probably have to have a conservatorship set up if she is no longer capable of signing documents or making decisions, which is a potentially lengthy and expensive process.
In many situations the unavailability of a party to attend closing can be easily taken care of by the use of a mobile notary service if that person is located in the US. The service we use takes the documents to the client at a mutually agreed upon place and time, assists with the signing of the documents, notarizes them and sends them back to us via FedEx.
When a party to a closing gets ill or is recovering from surgery we consult with the family and the hospital or other facility, and proceed as allowed. I have gone to hospitals, rehab centers and nursing homes to witness documents being notarized. When a situation such as a pandemic prohibits someone from entering the premises, we work with facility to follow their guidelines. Sometimes they do have a notary on staff or on the premises at certain times and are glad to assist. I have also witnessed the signing of documents through a window. In all instances we do require photo ID or other acceptable governmental issued proof of ID.
What if the unthinkable happens and the seller or one of the sellers suddenly
passes away prior to closing?
The answer to this question depends upon how title to the property is held.
If the property was owned by a husband and wife, the surviving spouse owns the property and convey it.
If the owners of the property are not married to each other but hold title as joint tenants with the right of survivorship in the longest liver and not as tenants in common, the survivors own the property.
If the sole owner passes away, be prepared for a delay.
Under these circumstances there will need to be a Probate estate opened at which point a personal representative will be appointed by the Court. The personal representative can then convey the property to the purchaser. The beneficiaries may need to sign the deed as well. However, we still need to identify who the beneficiaries are.
In Tennessee, title to the property immediately vests in the beneficiaries or heirs at the time of death. It needs to be determined whether or not the deceased person had a Will.
If not, the property will pass by the laws of intestacy in Tennessee. Under the laws of intestacy, depending upon the facts, ownership of the property will be shared among any spouse and children of the deceased. If the deceased was not married and had no children it would go to his or her parents. If the parents are already deceased it would go to brothers and sisters. In this case, there are circumstances where the owners of property can be proven by what's known as "Affidavits of Heirship". Depending upon the circumstances, it may still be deemed necessary to open what's known as an Intestate Estate in the Probate Court.
If there is a Will, the real estate will go to the beneficiaries under the terms of that Will.
Again, depending upon all of the circumstances, the Will may or may not need to be probated or it may just need to be probated for purposes of proving ownership.
Once the property is closed, depending upon when the owner passed away and whether there has been a Probated estate, the seller can expect the net proceeds from the sale to be held in escrow for anywhere from 4 months from the date of Notice to Creditors of an opened Probate Estate to a year from the date of death. Your real estate attorney will review the circumstances, work with a probate attorney as needed, and let you know what to expect.
Divorce – you walked out on your spouse and filed for divorce or your spouse
walked out on you and filed for divorce the week before closing.
If you are a borrower, the consequences of this will depend upon several factors.
If the loan was approved with only one of the spouse's credit information, that spouse may still be able to close…BUT once a divorce is filed there is an automatic stay which prohibits the parties from disposing of or spending marital assets. It may still be necessary for the other spouse to come in and sign off that they are aware of the loan and convey their marital rights in the property. By the way, we can close the estranged parties at different times and/or in different rooms and keep them from running into each other. We learned from experience!
What if you are the buyer, try to wire the funds needed for closing and realize you
cannot do it over your computer or phone?
We've had this happen. If you are closing on the purchase of property, PLEASE contact your bank well in advance of the anticipated closing date and ask them their protocol and procedure for you to send a wire out for a closing. At this time, quite a few banks require their customer to make an appointment to come into the bank and sign off on the wire before they will send it out. We try to communicate this to our purchasers early on in the process.
The important thing to remember from this entire presentation is to contact the people you are working with on your closing as soon as you are aware of any potential issue or problem. You will sleep better once you discuss it with people that have dealt with the same circumstances before.
TOPICS COVERED BY JO GARNER, MORTGAGE LOAN OFFICER: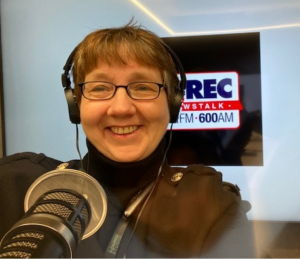 Remember from the first part of the show we talked about the first priority and second priority you need to control in order to financially survive an unexpected surprise.?
1st Don't panic. Plan
2nd Take control of your budget
3rd Work on your credit
4th Use resources available to you.
Unexpected illness-Mr. Jones sat with his wife as the doctor sat across from them in the clinic telling them that they would do everything they could to help Ms. Jones, but she probably had 6 months to a year to live. Instead of two-income earners, they now had only Mr. Jones. How could Mr. Jones keep paying the mounting bills with only half the household income?
The answer for Mr. Jones was to restructure his budget. He dipped into savings and asked for help from family and friends. Sadly for Mr. Jones, his wife passed away a couple of years later. Credit card debt and legal bills had mounted. Mr. Jones used the modest life insurance pay out to help knock down some bills. He made a very smart refinance of his mortgage to include other credit card debt and lower his overall debt payments. We took his mortgage back to a 30-year term to give him a very comfortable payment. He planned to make as many prepayments to principle as he could to shorten the term on his mortgage.
Unexpected Divorce-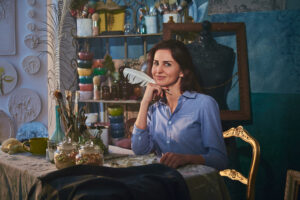 Carly Clemons had a choice to make after her divorce. Would she cave in to resentment and resign herself to never owning a home and never building back her confidence?
Mortgage companies require the alimony and child support to have a full 3 years from the home closing date in order to use that income for qualifying. Carly was smart to make sure that she got over five years in alimony in the marital dissolution agreement. Since Carly's ex-spouse had charged up their joint credit cards before Carly could get her name off of them, it took Carly a couple of years to build back her credit. She gradually accumulated savings and begin looking for just the right financing so she could own her own home again. With a full three years left on her alimony, the mortgage company got Carly approved for her mortgage. As an added bonus, Carly was able to convert one of the rooms in her house to serve as her arts and crafts she-shed.
Unexpected baby on the way-Brent and Bella got some surprising news that they were going to have their first baby. The cramped apartment with skyrocketing rent was suddenly not going to work. How could they afford a bigger home with a smaller budget? They got approved for a special first-time homebuyer loan with assistance with the down payment. The fixed rate kept their payment low and the assistance program helped them keep their emergency fund.
Job loss or job change-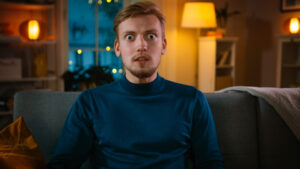 Tavon Tourneau had just bought his first home a year ago and was settling into the neighborhood. That is until his employer called him into a meeting to let him know that, if he wanted to stay with the company he would need to move over 200 miles away. Excitement at the promotion met with disappointment about having to leave a place he had grown to love.
Tavon knew he did not want to go back to renting with its regular increase in rent payments. Would he make enough money from the sale of his home to give him enough money to put down on a comfortable home that he could easily afford in the new city?
Tavon used the experienced realtor who had helped him buy his home before. Now she was able to sell his home for top dollar. Taking the net profit from the sale of his home and paying it down on the new home in the new city, Tavon was able to afford the new home he purchased in the new city with his new job.
What unexpected circumstances have YOU experienced? What do YOU want to accomplish with YOUR mortgage? Let's talk! Let's explore some financing options that will help you get to where you want to be even quicker. Connect with me at JoGarner.com Call me after the show directly at 901 482-0354.
REAL ESTATE TIP OF THE WEEK (Rob and Shelley have about 1 to 1.5 minutes to share a real estate related money-saving or time-saving tip):
ANNOUNCEMENTS:
Talk Shoppe offers free networking & education to anyone interested in real estate or in business and health and wellness.
Talk Shoppe meets every Wednesday 9A-10A CT at Concorde Career College 5100 Poplar Ave 1
st
floor Memphis, TN (online go to www.Talkshoppe.com and click on Events tab to get the vitual meeting room. This Wednesday January 26
th
, 2022 join Talk Shoppe for the Mastermind Principle based on
the book
Think and Grow Rich
by Napoleon Hill.
Talk Shoppe events are free thanks to sponsors like Mary Lou Nowak, owner of Mid-South Home Helpers for non-medical assistance to help your aging or handicapped loved ones stay in their own home. Mary Lou knows what to do (901) 414-9696
2. Thank you to Don Lawler, videographer with StorytellersMemphis.com Let Don Lawler create a professional video to tell your story or your brand story for your business. Connect with Don Lawler at www.storytellersmemphis.com
3. What is the next right thing you need to do to protect yourself from unexpected emergencies.
4. Subscribe at www.JoGarner.com and you can get our weekly blog posts with podcasts conveniently in your inbox.
5. Real Estate Mortgage Shoppe reminds you to MAKE YOUR PLAN. LET'S WORK YOUR PLAN. IF THE DEAL WORKS FOR YOU TODAY, DO IT TODAY.
SPECIAL NOTE: REAL ESTATE MORTGAGE SHOPPE RECOMMENDS THAT YOU CONSULT WITH A FINANCIAL, LEGAL OR OTHER CERTIFIED, LICENSED PROFESSIONAL BEFORE ACTING OR INVESTING ON ANYTHING YOU HEAR OR SEE FROM THE CONTENT ON THIS SHOW OR BLOG POSTS. THE INFORMATION WE SHARE ON REAL ESTATE MORTGAGE SHOPPE IS GENERAL IN NATURE MEANT FOR GENERAL EDUCATIONAL PURPOSES ONLY. ALL EXAMPLES GIVEN FOR ILLUSTRATION PURPOSES ON REAL ESTATE MORTGAGE SHOPPE AND ARE BASED ON TRUE STORIES BUT WE USE FICTIONAL CHARACTERS AND DO NOT DIRECTLY REFLECT REAL PEOPLE OR EXACT DETAILS IN ANY OF THE SITUATIONS.
QUOTE CORNER: The quote of the week:
"Expect the unexpected. Believe in the unbelievable. Achieve the unachievable." Pinterest
____________________________________________________________________________________
REJOINDERS:
Miranda Griffin, www.healthymidsouth.net

Leah Anne Morse, For CARTRIDGE WORLD OF COLLIERVILLE, TN

Mark McLaurine of Refrigeration Unlimited
Transitional Music: "You Dropped A Bomb on Me" the Gap; "Uh-oh" by Jimmy Rogers; "Just Around the Corner" by Martina McBride; "Memphis" by Johnny Rivers for the Look Back Memphis Trivia Contest
________________________________________________________________________
ABOUT REAL ESTATE ATTORNEYS- SHELLY ROTHMAN AND ROB DRAUGHON -GRIFFIN, CLIFT, EVERTON & MASCHMEYER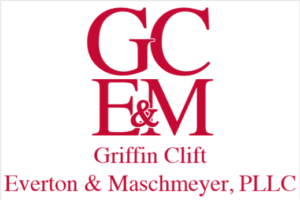 901 752-1133
___________________________________________________________________
ABOUT JO GARNER-MORTGAGE LOAN OFFICER: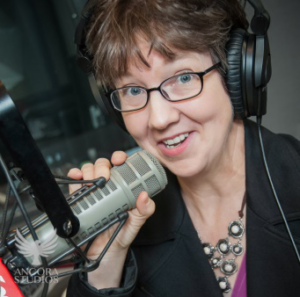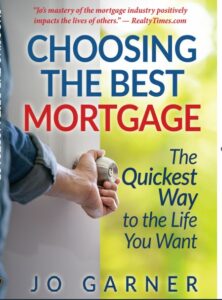 WHAT DO YOU WANT TO ACCOMPLISH WITH YOUR MORTGAGE?
www.JoGarner.com (901) 482 0354 jo@jogarner.com twitter @jogarner NMLS# 757308 (currently working with Sierra Pacific Mortgage, Inc Cordova, TN NMLS # 1788 An Equal Housing Lender)
"Whatever YOUR personal priorities are, my job is to help you get the mortgage terms that will give you bragging rights when you talk about it and help you score on hitting your goals ."
As a mortgage loan officer, my job is to help you get to the benefits you want from your financing terms. What is most important to you? I can help you find the financing terms that will help you get to what you want. What is your comfort level on a house payment? How much are you comfortable paying down,? What type of financing do you need to get the house you want to buy or refinance?
Different clients have different priorities in life—some are buying their first home with very little down payment funds. Some are recovering from medical challenges, divorces or preparing to send children to college and some are embarking on a long term goal of buying properties to build rental income."
Jo Garner is a mortgage officer with extensive knowledge in tailoring mortgages to her customers who are refinancing or purchasing homes all over the country. She offers conventional, FHA, VA or other loan programs for refinancing and purchases.
Jo can help you look at rent vs buy, when it makes sense to refinance, how to get the best deal on your home purchase financing.
Jo Garner has been in the real estate/financing business for over 25 years.  She got her start in Portland, Maine where she first began her real estate career. She received her real estate education from the University of Southern Maine  and was personally mentored in San Diego, California  by Robert G. Allen, author of Nothing Down, Creating Wealth and The Challenge.
On moving back to West Tennessee in 1987, she went into business buying and selling discounted owner-financed notes secured on real estate.  In 1990 Jo went to work for a residential mortgage company and has been a mortgage loan officer for over 25 years.  Her goal is to offer excellent, affordable service to her customers, tailoring the loan programs to the specific needs of her clients. 
In addition to her work in the mortgage field, Jo Garner  is the primary sponsor and founder of Talk Shoppe in Memphis. www.TalkShoppe.com Jo Garner also host the radio show Real Estate Mortgage Shoppe airing on News Radio AM 600 WREC and iHeart Radio with podcasts and show notes published on www.JoGarner.com Pick up her book "Choosing the Best Mortgage-The Quickest Way to the Life You Want on Amazon.com and BarnesandNoble.com