Today I will be showing you how some of my savvy business owners and real estate investors use their mortgage to get their income where they want it faster. Our special guest Efrem Simmons, business strategist, will be sharing tips he offers his clients who want to start a business, grow a business or acquire income-producing real estate.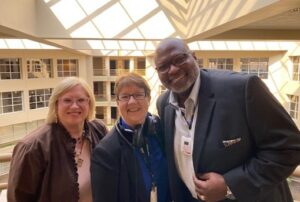 What do YOU want to accomplish with YOUR mortgage? Make your plan. Let's work your plan. If the deal works for you today, let's do it today. Let's talk! Subscribe to get weekly Real Estate Mortgage Shoppe podcasts with show notes at JoGarner.com
To hear the audio of today's show just click below!
To Your Success,
Jo Garner, Mortgage Loan Originator NMLS #757308 (901) 482-0354 Jo@JoGarner.com www.JoGarner.com
LET'S GET STARTED…
(Jo) (Good morning, Memphis! Welcome to our internet listeners and podcast listeners across the 50 states! You're on Real Estate Mortgage Shoppe. I'm your host, Jo Garner, Mortgage Loan Officer. You can connect with me at www.JoGarner.com. Our general topic is TIPS YOU CAN USE WHEN YOU NEED SOME FINANCING TO GROW YOUR BUSINESS OR ACQUIRE MORE REAL ESTATE. Subscribe to get Real Estate Mortgage Shoppe weekly blogposts with podcasts at JoGarner.com Call us while we are live today September 17th, 2022 at 901 535 9732.
Today I will be showing you how some of my savvy business owners and real estate investors use their mortgage to get their income where they want it faster. Our special guest Efrem Simmons, business strategist, will be sharing tips he offers his clients who want to start a business, grow a business or acquire income-producing real estate.
INTRODUCING EFREM SIMMONS, THE CONSULTING GROUP, INC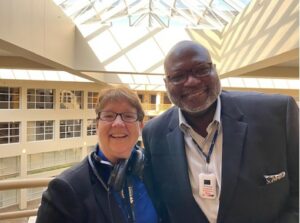 (Jo) In the studio for the very first time we have Efrem Simmons, a business strategist who specializes in helping business owners accurately understand the financial end of enjoying success. Efrem and I have worked together with mutual clients over the years. Efrem you truly have a passion for helping people. You take time to listen to what your clients want to achieve and you show them good practices on how to present themselves financially to lenders. Take a minute or so and introduce yourself to our audience and tell us some of the services you offer your clients. (Efrem has about a minute or minute and a half to introduce himself and talk about the services he offers his clients)
(Jo) If I asked some of our listeners what was their favorite advantage they enjoy from owning their own home, we would hear so many different ways people enjoy owning their own home.
There are so many advantages to owning your own home. The biggest one is that real estate has made a habit of going up in value over the years, building wealth for homeowners even while they sleep.
Another wonderful advantage of owning your own home or homes is that you can borrow against it to restructure debt, or to invest to buy more income-producing real estate or to invest in growing your own business.
USING A CASH OUT REFINANCE ON YOUR HOME TO FINANCE YOUR OWN BUSINESS
ERNIE EMLER-USING CASH OUT REFINANCE TO FINANCE HIS BUSINESS EXPANSION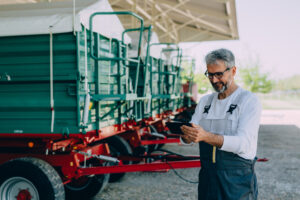 Ernie Emler owned his own business in the agricultural business. A few years ago Ernie had a chance to grab a larger chunk of the places buying his product. He needed a couple of hundred dollars to expand quickly so he could deliver and get paid. He wanted to keep the $200,000 working for him in his business so he did not want a credit line with a variable rate that would be sliding up and down all of the time.
I was sitting out on my back patio one pleasant spring day drinking coffee. I had my laptop open when my phone rang. It was Ernie ready to share with me about an exciting opportunity he had to expand his profits for his business. "I'm looking for cheap money that will stay cheap for the next 5 years or so. I am going to make a double digit return on this money."
He owned a free and clear home worth about $800,000 dollars. He borrowed about $200,000 on a mortgage with a lower-than-market interest rate that was a fixed rate for the first 5 years before it converted to an adjustable rate with strong safety caps. This was cheap money compared to what some of the banks were offering to extend credit on businesses. He closed on this refinance and walked away from the table with bragging rights.
Some of my self-employed clients are more interested in a credit line that they can use, pay off or pay down and use again. Many times they will secure a home equity line of credit on their home to start a business or expand a business. The equity line of credit or the full mortgage is secured on their home so that the interest rates are better. It beats the higher rates they might get on a business loan.
"What do YOU want to accomplish with YOUR mortgage? Make your plan. Let's work your plan. If the deal works for you today, let's do it today." Connect with me, Jo Garner, at www.JoGarner.com (pronounced Jay-Oh-Garner-dot-com) or call me directly at (901) 482-0354.
(Jo) Efrem Simmons, business strategist with The Consulting Group Inc., we have a couple of minutes before we go to break. Let's hear some of your tips for business owners and people buying real estate. You can pick up again where you left off when we come back from break..(Efrem has about 1 to 3 min to start launching into his topic until 9:15 break—-he can continue his topics in the next segment following the break)
You're on Real Estate Mortgage Shoppe. I'm your host, Jo Garner, Mortgage Loan Officer. What do YOU want to accomplish with your mortgage? Make your plan. Let's work your plan if the deal works for you today, let's do it today. Connect with me at JoGarner.com. When we come back you will be hearing some financial business strategies from our guest Efrem Simmons with The Consulting Group, Inc. Also Genell Holloway of Eagle Hollow Enterprises will be sharing a Business Tip to our Real Estate Pros and other Business owners on choosing the right health benefits plan. See you back in just a moment.
2nd segment is after 9:15 break from about 9:18Am to 9:30 AM break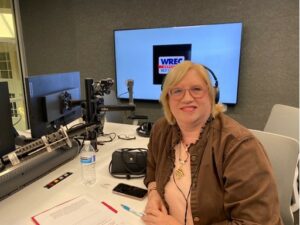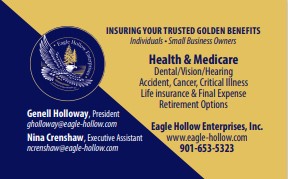 It's time to talk shop with Talk Shoppe's Business Tip For Real Estate Professionals. Talk Shoppe is a marketing company offering free education and networking to anyone interested in real estate or in business or health and wellness. Talk Shoppe is made possible by the financial support of its sponsors. For more about Talk Shoppe, go to www.TalkShoppe.com (shoppe) For our Talk Shoppe Business Tip today we have Talk Shoppe sponsor , _Genell Holloway of Eagle Hollow Enterprises –health and medicare and other insurance benefits specialist. Genell has been sharing her wisdom and advice on choosing the right health insurance benefit plans with us at Talk Shoppe for a few years now. Genell, you genuinely care about your clients and you have plenty of positive testimonies to prove it. Genell Holloway, what is our Talk Shoppe Business Tip for Real Estate Professionals today?
(Genell
Thank you Jo. It's great to be back with you today! When I started my insurance business a few years ago, I was more than anxious about what to do and how to do it. All those things that run through your mind of can I do this? How will I support myself until my business starts showing a profit…..and on and on….. One of the best things I did was consult with a business coach. There are different kinds of business coaches depending on what your needs are. And having the right coach on your team is critical. I also contracted a CPA and a web designer to help me get off to the right start. All of these different players help guide you through the getting your business off the ground. One of the hardest is getting the right business plan in place for the bank loan when you need it which Efrem specializes in. You also need insurance to help with key business partners and/or key employees. I can help you be better protected in a time of crisis with different product options for you and your business partner and/or team.)
TOPICS COVERED BY EFREM SIMMONS, The Consulting Group Inc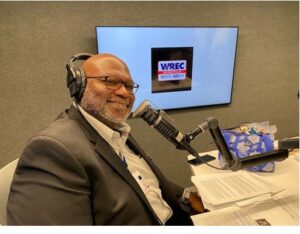 Do you have the mentality of an investor?

Are you maximizing your business credit?

Is Flipping Properties profitable?

Are you bankable?

Discussion about my new upcoming book – Please Read Before Attempting: What You Need to Know to be a Successful Entrepreneur 
_____________________________________________________________________________________________________________________________
3rd segment following 9:30 break about 9:35 am to 9:45 am
TOPICS COVERED BY JO GARNER, LICENSED MORTGAGE LOAN ORIGINATOR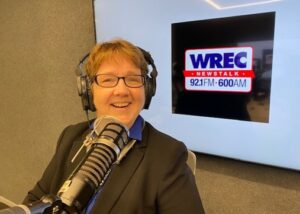 Finding Qualified Income for the Self-Employed Borrower
PATRICK PALMER'S STORY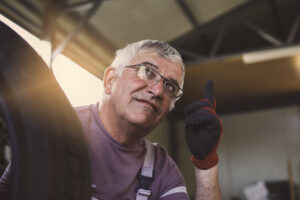 (Jo) Just like there are some hot spot parts of the home inspection I know you are going to cover, Brandon, there are four hot spot areas that can make or break your mortgage approval too, which we will get into later in the show. As a mortgage loan officer, I can tell you that one of the hotspots is making sure you have enough "qualified" income to keep your income-to-debt ratios in line with the loan program guidelines.
Here's a story that illustrates some barriers that self-employed borrows can smack into when they are applying for a mortgage loan on a home when it comes to qualified income. Mr. Patrick Palmer had invested and worked long and hard in his own successful business for over 10 years. For the last several months he struggled with fatigue and burn out. What Mr. Palmer needed was a change of scenery—like a nicer house out in the country with a view.
On the day Mr. Palmer saw a home for sale that he felt was a dream home for him, he made his offer to the seller. For the first time in months he felt an exhilarating rush of hope that the move to this home with its serene outdoor space would give him the relief from burn out he was feeling living so close to his business.
Mr. Palmer confidently marched into his bank to get his mortgage approved. He was shocked when his banker shook his head no and handed Mr Palmer back his tax returns. Next stop the realtor's referred lender. No again-because of not enough income showing on his tax returns.
A friend referred Mr. Palmer to me. He scanned over his last 2 years tax returns, and in just a few minutes, I had his preapproval letter ready for him. "How did you do that," he said?
I explained to Mr. Palmer that instead of starting at the front of his tax returns, I started at the back and added back expenses to income that he was legally allowed to write off to reduce his taxes. But he had so many paper losses such as depreciation on his equipment, and several other items that I could legally add back to income for mortgage qualifying purposes. It was a matter of paying attention to detail when it came to calculating self-employment income from tax returns. Mr. Palmer was approved and bought his dream home!
Some expenses that can be added back to income for loan qualifying purposes are:
Depreciation on property, business use of home, once-in-a-lifetime-expenses (only if we have the proper documentation to proof it was a once-in-a-lifetime expense)
What do YOU want to accomplish with YOUR mortgage? Make your plan, work your plan. If the deal works for you today, do it today. Let's talk! Call me at (901) 482-0354. You can email me at Jo@JoGarner.com or connect with me at www.JoGarner.com
HOW TO GET OVER BARRIERS TO BUY INVESTMENT REAL ESTATE
N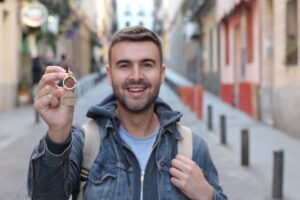 iles Nelson's story -Slow But Sure Method of Real Estate Investing
A The most popular and well-known real estate mortgage product is the 30 year fixed rate mortgage where the real estate investor who is buying a home to rent to tenants for income. They typically invest a 20% down payment with some closing costs added too. The interest rate on the 30 year investment loan is about 1% or so higher than the lower rate paid by homebuyers buying a home to use as their primary residence. (And an important note—When you are buying a primary residence, you can get into a home with as little down as 3.5% or zero down payment. If you are buying a primary residence and not rental property, there is also no limit on how many other real estate properties you have financed.)
Here is a story about what a first-time real estate investor can do. Niles Nelson (not his real name) owned his own home but wanted to start slowly with real estate investing until he could learn the ropes.
Niles found a house in a stable neighborhood. He did some research on Craig's List and with his realtor and determined that the area supported a strong rental market too with rents going up steadily per year. Niles paid close to the list price –not a bargain price since the value came in around the price he paid.
Niles got great terms though-a 30 fixed rate with 20% down payment. The principal and interest payment that would never go up was under 600/month and with taxes and insurance added, the total payment was still under $1,000/month. The rent income? Niles was getting in his mailbox every month enough rent so that he had an almost instant positive cash flow of almost $600 per month. Rents were going up and Niles figured the following year or the year following he could raise the rent and enjoy an even higher positive cash flow.
B. Words to the wise on the standard mortgage programs:
Be sure you keep some of the positive cash flow saved back because as you continue to buy real estate investment property, you will have to show more and more cash in reserves after closing to prove to the lenders that you can weather unexpected expenses on your real estate properties.
Niles could have put down only 15% if he did not mind paying a little bit in private mortgage insurance. Niles could have borrowed against his 401k or he could have used funds from his home equity line of credit secured on his primary residence if he was short funds to put down on the house he purchased.
On real estate investment loans, the borrower is allowed a maximum of 10 financed properties in his or her name. He or she can own a lot more than 10 properties but only 10 financed properties—not including commercial buildings. Because of this maximum financed property rule, Niles planned to get about 8 properties over the course of time and eventually pull some of the equity out of a few of them to pay off the rest of the properties completely so he could enjoy 30 year fixed rates on even more of his property purchases.
Some investors who own additional homes with equity built up can do a cash out refinance and use the cash out for a down payment on purchasing the next rental home.
In a rising interest rate market, real estate investors are trying to buy properties right now using a fixed rate mortgage. On loans with no prepayment penalties the option is still there to refinance to a lower rate and payment later if mortgage rates should creep back down.
Another popular real estate investment property mortgage product is what I call the Quick Cash Back Refinance. For investors who have cash or credit lines set up to purchase fixer upper properties for cash and fix them up, they can get the money they used to purchase the house back right after they finish the repairs without having to wait out the 6 months seasoning requirement. The 6 month seasoning requirement on the traditional 15, 20 or 30 year cash out refinance on investment property means that people buying a home for investment must own the property for at least 6 months before doing a refinance and getting cash back from the loan.
A popular mortgage strategy with my clients recently has been to refinance their home to include paying off variable rate credit cards and the variable rate Home Equity Line of Credit. Most of these homeowners had acquired quite a bit of variable rate debt due to unexpected family needs and other situations. Others were easily able to carry the variable rate debt but were about to retire and did not want the rising payments that come with rising rates while they were on a fixed income.
________________________________________________________________________________________________________________________________
4th segment following 9:45 am break about 9:48 to 9:56 am
REAL ESTATE TIP OF THE WEEK ( Genell Hollway gets to share another 1 minute tip
(Genell – Thank you Jo. The other tip I want to share with you today is how critical it is to retain your key employees. Training of new team members is a hefty expense, so one of the ways to keep costs lower is to increase employee retention. The way to keep those excellent employees is through benefits. Even if you can't afford to offer benefits, I can help you find a way to bridge this gap. There are some things you can do to help your employees have benefits even when you have less than 50 employees. Give me a call for more information at 901.270.1127.
One more thing I'd like to share with you is how critical it is to ensure that you are setting your retiring team members up for success. It is absolutely critical that certain steps be taken at the right time for your Medicare options. Penalties are imposed when we fail to execute these steps. So, let me help you get the right things done at the right time. 901.270.1127 for more information. Annual enrollment begins October 15 for Medicare, and November 1 for Under 65.
Efrem Simmons shares a one minute tip from his area of expertise ):
Jo Garner, Mortgage Loan Originator answers a caller question.
Question: We want to move to a different geographical area. We have a lot of equity built up in our old house and would like to use some if it to put down on a new home so our payment will be affordable on the new home. But, we don't want to sell our old home because we don't owe much and we have a very low interest rate on it.
Answer: Just an option to consider: Check out terms on a home equity line of credit on your old home to use for down payment funds on the new home. Research market rent income for that area to make sure you have plenty of positive cash flow coming in if you got an equity line with a variable rate.
ANNOUNCEMENTS:
Talk Shoppe offers free networking & education to anyone interested in real estate or in business or in health and wellness. Talk Shoppe meets every Wednesday 9A-10A CT at Concorde Career College 5100 Poplar Ave 1st floor Memphis, TN (Clark Tower). You can also join the even on zoom. Go to www.TalkShoppe.com and click the Events tab for the link to get into the event online. This Wednesday June 29 2022 9A CT "The Healing Power of Art" by Miranda Griffin, Wellness Coordinator at HealthyMidSouth.net
Talk Shoppe thanks these sponsors for making Talk Shoppe's education and business building opportunities free to our local community.
Thank you to Mary Lou Nowak, owner of Mid-South Home Helpers. Mary Lou truly knows what to do to offer your handicapped or aging loved ones with non-medical assistance so they can live safely and comfortably in their own home. Contact Mary Lou Nowak at Mid-South Home Helpers at 901 414-9696.
Thank you Don Lawler of StorytellersMemphis.com for supporting our real estate and business community. Don Lawler at StorytellersMemphis.com has an effective and affordable Brand-Aid video and photo package you can use to promote your business. Contact Don Lawler at 901 485-3027
The weather if fantastic. Do something special today. Spend time with people you care about. Do something kind and caring for someone else. The world is a better place with you in it.
4. Subscribe at www.JoGarner.com and you can get our weekly blog posts with podcasts conveniently in your inbox.
5. Real Estate Mortgage Shoppe reminds you to MAKE YOUR PLAN. LET'S WORK YOUR PLAN. IF THE DEAL WORKS FOR YOU TODAY, DO IT TODAY.
(DO NOT READ THE LEGAL STUFF. The disclosure is already inserted into the show by the producer)
LEGAL STUFF: SPECIAL NOTE: REAL ESTATE MORTGAGE SHOPPE RECOMMENDS THAT YOU CONSULT WITH A FINANCIAL, LEGAL OR OTHER CERTIFIED, LICENSED PROFESSIONAL BEFORE ACTING OR INVESTING ON ANYTHING YOU HEAR OR SEE FROM THE CONTENT ON THIS SHOW OR BLOG POSTS. THE INFORMATION WE SHARE ON REAL ESTATE MORTGAGE SHOPPE IS GENERAL IN NATURE MEANT FOR GENERAL EDUCATIONAL PURPOSES ONLY AND NOT AN OFFER TO LEND.. ALL EXAMPLES GIVEN FOR ILLUSTRATION PURPOSES ON REAL ESTATE MORTGAGE SHOPPE AND ARE BASED ON TRUE STORIES BUT WE USE FICTIONAL CHARACTERS AND DO NOT DIRECTLY REFLECT REAL PEOPLE OR EXACT DETAILS IN ANY OF THE SITUATIONS.
QUOTE CORNER: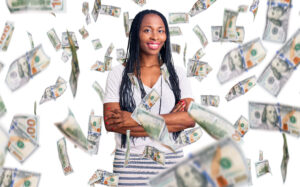 "ENTREPRENEURSHIP is living a few years of your life like most people won't, so you can spend the rest of your life like most people can't." stuartjdavidson.com
"Be like a postage stamp. Stick to a thing until you get there." Josh Billings
____________________________________________________________________________________
REJOINDERS:
Don Hutson, author of "The One-Minute Negotiator"
Rob and Shelley Rothman, Real Estate Attorneys with Griffin Clift Everton and Maschmeyer (901) 752-1133
Leah Anne Morse ALL THINGS NEW (downsizing and moving you to your new life) (901) 433-9733
Transitional Music: "Love of Money" by the O'Jays; "Big Time" by Peter Gabriel; "The Champion" by Carrie Underwood; "Taking Care of Business" by Bachman Turner Overdrive for the Talk Shoppe Business Tip
PICK UP YOUR COPY OF "CHOOSING THE BEST MORTGAGE-THE QUICKEST WAY TO THE LIFE YOU WANT" by: JO GARNER
An essential guide for real estate professionals and their customers.
Now on Amazon and Barnes and Noble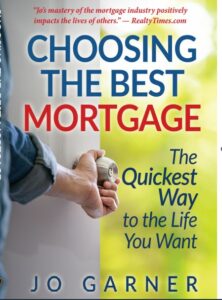 ABOUT GENELL HOLLOWELL, EAGLE HOLLOW ENTERPRISES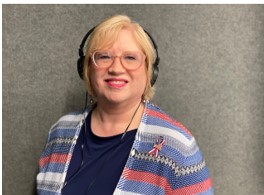 Genell Holloway is with Eagle Hollow Enterprises where we help individuals and business owners put the plus sign in your bottom line.
Genell has been a resource for many people in her circle helping to connect the right people to help those in need from those needing adult day care services to helping with final arrangements.
In her role as a Benefits Consultant, Genell is passionate about helping individuals be better prepared for those difficult times in life. One can count on Genell to help them find solutions that best fit their budget and personal situation. From health insurance to supplemental insurance to life insurance that include riders that help one to be better prepared financially for those health crisis moments that occur as we age, Genell has the knowledge to help.
Call Genell at 901.270.1127 for further information.
ABOUT EFREM SIMMONS, BUSINESS STRATEGIST The Consulting Group Inc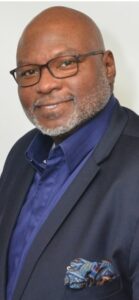 Efrem Keith Simmons has been performing business development and management consulting for over 32 years. Efrem works as a Senior Business Consultant with The Consulting Group Inc. He has a BBA in Accounting and two advanced degrees in Entrepreneurial Studies and Training and Development from the University of Memphis. He is also listed in the CFO and IRS Federal Tax Return Preparer directories. He has previously worked for The State of TN-Department of Revenue, Shelby County Government, and Memphis City Schools in supervisory and Senior Accountant positions. Efrem has been married to his fabulous wife, Melandy, for over 12 years and enjoys their 3 children, Ravina, Dominique and Quincy with his 6 grandchildren. He has presented for SCORE and the TN Small Business Development Center – Memphis. Efrem is a profitability expert helping entrepreneurs start, troubleshoot, and grow their businesses. His book, Business Brilliance: Sage Wisdom for Entrepreneurs for Business Success and accompanying workbook, Please Read Before Attempting: What You Need to Know to be a Successful Entrepreneur will be available November 2022.
ABOUT JO GARNER-MORTGAGE LOAN OFFICER: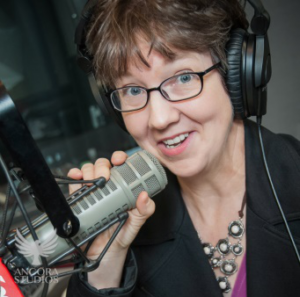 WHAT DO YOU WANT TO ACCOMPLISH WITH YOUR MORTGAGE?
www.JoGarner.com (901) 482 0354 jo@jogarner.com twitter @jogarner NMLS# 757308
(currently working with Cardinal Financial Company, Limited Partnership NMLS #66247 equal housing opportunity 2645 Appling Rd 102 Memphis, TN 38133 ) Online loan application https://online.cardinalfinancial.com/#/p/apply/jogarner
www.cardinalfinancial.org for licensing info www.nmlsconsumeraccess.org/EntityDetails.aspx/company/66247 "Whatever YOUR personal priorities are, my job is to help you get the mortgage terms that will give you bragging rights when you talk about it and help you score on hitting your goals ."
As a mortgage loan officer, my job is to help you get to the benefits you want from your financing terms. What is most important to you? I can help you find the financing terms that will help you get to what you want. What is your comfort level on a house payment? How much are you comfortable paying down,? What type of financing do you need to get the house you want to buy or refinance?
Different clients have different priorities in life—some are buying their first home with very little down payment funds. Some are recovering from medical challenges, divorces or preparing to send children to college and some are embarking on a long term goal of buying properties to build rental income."
Jo Garner is a mortgage officer with extensive knowledge in tailoring mortgages to her customers who are refinancing or purchasing homes all over the country. She offers conventional, FHA, VA or other loan programs for refinancing and purchases.
Jo can help you look at rent vs buy, when it makes sense to refinance, how to get the best deal on your home purchase financing.
Jo Garner has been in the real estate/financing business for over 25 years.  She grew up in West Tennessee and got her start in real estate in Portland, Maine where she first began her real estate career. She received her real estate education from the University of Southern Maine  and was personally mentored in San Diego, California  by Robert G. Allen, author of Nothing Down, Creating Wealth and The Challenge.
On moving back to West Tennessee in 1987, she went into business buying and selling discounted owner-financed notes secured on real estate.  In 1990 Jo went to work for a residential mortgage company and has been a mortgage loan officer for over 25 years.  Her goal is to offer excellent, affordable service to her customers, tailoring the loan programs to the specific needs of her clients. 
In addition to her work in the mortgage field, Jo Garner  is the primary sponsor and founder of Talk Shoppe in Memphis. www.TalkShoppe.com Jo Garner also host the radio show Real Estate Mortgage Shoppe airing on News Radio AM 600 WREC and iHeart Radio with podcasts and show notes published on www.JoGarner.com Pick up Jo Garner's book on Amazon or Barnes and Noble "Choosing the Best Mortgage-The Quickest Way to the Life You Want"