Are you thinking about buying a home and want to make the right decision on the best mortgage program? Maybe you are wondering how to make sure you can afford your mortgage payment. Today we are going to explore some tools and resources to help you be happy with the decision you make. Ed Hill of Masters Roofing is here to give you some tips on home repairs—When you file an insurance claim and when to wait.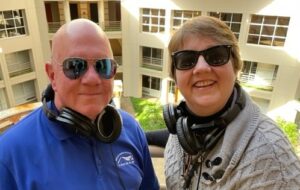 What do YOU want to accomplish with YOUR mortgage? For a home purchase or refinance, I can help you explore your options. Call or text me at (901) 482-0354. Subscribe for weekly Real Estate Mortgage Shoppe podcasts and show notes at www.JoGarner.com
To Your Success,
Jo Garner, Licensed Loan Originator NMLS # 757308 (equal housing opportunity)
(1st segment 9:06am to 9:15Am)
LET'S GET STARTED…
(Jo) (Good morning, Memphis! Welcome to our internet listeners and podcast listeners across the 50 states! You're on Real Estate Mortgage Shoppe. I'm your host, Jo Garner, Mortgage Loan Officer. You can connect with me at www.JoGarner.com. Our general topic YOUR HOME FINANCING TO YOUR HOME REPAIR—WHAT IS YOUR NEXT RIGHT DECISION . Call us while we are live today February 18th, 2023 at 901 535 9732.
Ed Hill, Senior Consultant with Masters Roofing in Bartlett, TN will be honest with you on the condition of your roof or other repairs in your home. He stands behind his price too. Ed, you are teaching people about home repairs and improvements regularly on your podcast MemphisHomeMaintenanceShow@podbean.com. (Ed Hill has about a minute and half to introduce himself and talk about the services he offers with Masters Roofing)
The 2022 movie "Maverick" has some wisdom to hand to us today as we pursue making the right decision about our home and our mortgage and taking care of our home repairs to protect our investment. Here are three big lessons. (You can probably name a lot more, especially if you also saw the first movie of the sequel –the 1986 movie "Top Gun." )
In the film the crème de la crème fighter pilot, Maverik (played by Tom Cruise) has been flying fighter planes for 30 years and has risen only to the level of Captain.
Lesson One: You decide what success and happiness means to you. Maverick is having a conversation with his superior. The superior officer says to Maverick, "Thirty-plus years of service. Combat medals. Citations. Only man to shoot down three enemy planes in the last 40 years. Yet you can't get a promotion, you won't retire, and despite your best efforts, you refuse to die. You should be at least a two-star Admiral by now, yet here you are. Captain. Why is that?"
Maverick, like many business people and real estate investors, loves to fly fighter planes—and he's good at it. If he had eventually become Admiral, he would not have had as many opportunities to do what he does best. Like Maverick, we have to do our own soul-searching to determine what will make us happy and eager to jump out of bed each morning to do what we love to do and to serve the world in the capacity where we can serve the world best.
Where do you want to live? What kind of amenities and lay out does your dream home have?
Lesson Two: Don't Let Your Past Fears and Mistakes Keep You From Forging Fearlessly To Your Future. In the movie "Maverick", is struggling with his past with his former friend "Goose" who died and not being able to make a decision regarding Goose's son Rooster and a dangerous mission. Maverick is able to break through this emotional paralysis by talking with a respected superior heart -to-heart.
Lesson Three: Develop Friendships and Connections With Trusted Professionals who can help you get where you want to go. If you are wanting to buy a home good people. If you want to buy a home, a good realtor, loan officers, title companies and home repairmen.
As a mortgage loan officer for over 30 years in the Memphis market, what I have observed from people who make the right decisions regarding their real estate and mortgage decision. Generally, the wealthiest mortgage customers I serve, built their wealth by Spending LESS than their income. SAVING each month a little and leaving it to gain in value.
The wealthiest customers I serve built a good portion of the net worth by owning their own home over time and owning other properties too. These customers also had a habit of saving each and every month—putting their money to work by investing.
"Oh but these people must live a dreary life, never able to do anything fun." No, quite the contrary. These customers made a habit of regularly evaluating their expenses. They substituted products and activities they equally loved but that costs was less. They had some money automatically go to their retirement fund or to a high-yield savings account each month. This gives you the Peace of Mind to relax and enjoy your home.
These mortgage customers found ways to increase their income and decrease their expenses by making the property –make money for them. We can come back to this later in the show.
. That is also called Peace of Mind. We can talk about it later in the show.
( Ed Hill can start launching into his topics until the 9:15 break)
You're on Real Estate Mortgage Shoppe. I' m your host Jo Garner. Make your plan. Lets work your plan. If the deal works for you today, lets it do it day. For your home purchase or refinance, I can help make the way pleasant for you. (901) 482-0354. When we come back, Ed Hill of Masters Roofing will be giving you some wisdom on when to file a claim and when not to file one)
LET'S TALK SHOP—TALK SHOPPE'S BUSINESS TIP FOR REAL ESTATE PROS:
2nd segment after 9:15 advertising break – (producer to start the song "Taking Care of Business" by Bachman Turner Overdrive –but bring the volume down before the lyrics start) It's time to talk shop with Talk Shoppe's Business Tip For Real Estate Professionals. Talk Shoppe is a marketing company offering free education and networking to anyone interested in real estate or in business. Talk Shoppe is made possible by the financial support of its sponsors and advertisers. For more about Talk Shoppe, go to www.TalkShoppe.com (shoppe) For our Talk Shoppe Business Tip today we have Talk Shoppe sponsors. Troy and Lynn McDonald of Erin McDonald Insurance Agency. Troy and Lynn McDonald are great models to excellent customer service. You offer competitive policies to cover home and auto, boats, motorcycles, ATVs and more. Renters Insurance and umbrella policies too. Troy and Lynn, how do we contact you?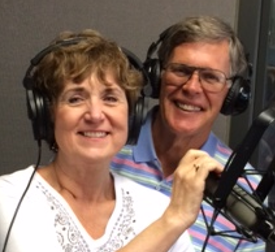 Lynn and Troy McDonald, Insurance Agents (901) 849-7101
TIP: When you have damage at your home, call your insurance agent first before calling the 1-800 number. Many times, once you call the 1-800 number to ask your insurance company if you should file a claim, the call shows up in the national register list as if you filed a claim—even if you didn't end up filing a claim. Call your insurance agent first before calling the 1-800 number.
TOPICS BY ED HILL OF MASTERS ROOFING IN MEMPHIS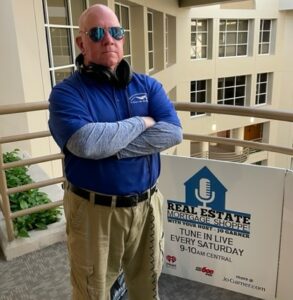 To Claim Or Not To Claim Storm Damage
Storm damage has hit many roofs in the area…but did it hit your roof? If it did, should you file an insurance claim or not?
Guidelines
Have your roof inspected by an expert storm damage professional who has a reputation for HONESTY!

Validate the roof company with proof of state licenses, insurance coverages and homeowner customer reviews.

Weigh the benefits and liabilities of filing a claim. What is your policy deductible? Do you have an ACV or RCV policy?

Discuss the claim with your insurance agent BEFORE you file a claim. Do not be pressured or rushed into a claim.

Request written proposals for the scope of work.

Consider the options of paying out of pocket for repairs.

Treat a reputable roofing contractor with the courtesy and respect that their good reputation deserves.

Realize that insurance companies are increasingly difficult and that you may have a pay a significant portion of a roof replacement.

Set aside an emergency fund or arrange a credit line for future roof and exterior emergencies.
Ed Hill, Senior Consultant, Masters Roofing Memphis 901-273-6594 welcomes your call or text regarding roof questions, storm damage questions and insurance claim questions. To arrange an expert, honest roof inspection or to request a detailed estimate for roof replacement or repair, please contact Ed.
3rd segment following 9:30 break starting about 9:35 to 9:45 AM
DECISIONS MY HALL OF FAME MORTGAGE CLIENTS HAVE MADE
SET UP A BUDGET TO DETERMINE HOW MUCH YOU CAN COMFORTABLE AFFORD ON A HOUSE PAYMENT
If you budget is crimped, find ways to make the house make money for you
First buy a step-up starter home before diving in for the big house
MAKE SURE YOU LEAVE ADEQUATE EMERGENCY FUNDS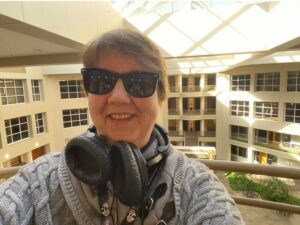 Rent vs Buy—Lindsey's Smart Solutions (Multiple Future Exit Strategies)
Lindsey has just graduated college with a business degree and has landed a pretty good job right here in town. She feels pretty certain she is staying in the area for the next 3 years or more, but what if she has the opportunity to be transferred with a promotion? She is grinding and pacing over whether to buy a home or rent. She keeps putting off making a decision because she doesn't want to regret making a bad choice.
Lindsey and her mother called a realtor that had been referred to them by close friends. Reba the realtor met with Lindsey and her mom and really listened to what was important to Lindsey. Lindsey had given me, her mortgage officer, permission to talk with Reba. I sent over the mortgage preapproval information so that Reba the Realtor would know the right price range and mortgage parameters.
Reba selected some houses that would be in an acceptable price range and had amenities of the greatest interest to Lindsey. Reba and Lindsey and Lindsey's mom went shopping for the perfect house.
I made sure the mortgage terms also fit Lindsey's comfort level on a house payment and move-in costs too. We chose a low fixed rate government mortgage that had an assumability clause that would allow someone later to assume the loan from Lindsey if the market was tough at the time she needed to sell. Reba showed her homes in stable neighborhoods that had some increase in value, just to make sure Lindsey would have room to make a profit should her career cause her to have to transfer to a different city.
Even though Lindsey was excited when she found the perfect house, she sat down and asked herself the questions that successful people ask when they make big decisions. Here are some of the facts that let Lindsey know without a doubt that she was making the right decision to buy the house instead of trying to rent:
The homes in the neighborhood where Lindsey wanted to buy had rent rates of about $1,300/month and rising about 5% per year. The total house payment on a government FHA loan was going to be around $935/month including taxes and insurance and FHA mortgage insurance.
Lindsey consulted with a tax accountant, her realtor and me, her mortgage officer. If she bought the house, she would be:
Paying LESS by not having to pay the higher rent rates.
She would avoid the steadily rising rents in the area at 5% or more each year in rent hikes.
Her mother gave her a gift for the down payment and some of the closing costs and ask the seller to pay the rest.

Even if she did end up having to transfer out of the city with her new job, she had at least three exit strategies to avoid getting stuck with the house
-First she could get Reba to sell the house.
– Second, even if she couldn't sell outright, if the mortgage rates had gone up by then, she might attract a buyer who could qualify with her mortgage company and be allowed to just assume the mortgage obligation with the lender's permission
-Third, with the rent rates going up so fast, she could get a property manager to rent the home to reputable tenants and manage the property for her, hopefully at a nice profit.
When Lindsey went to close on her house that day, Reba the realtor and I were there to celebrate with her. Lindsey, announced with a confident smile, "I know that I know that this is the right decision. Let's do this!"
Step-by-Step Strategy
If you know where you want to live and the dream house you want to own and occupy, you may not be able to afford that house right now. However, you can afford a smaller house in the neighborhood NEXT to the neighborhood you want. Some of my brilliant hall-of-fame mortgage customers have chosen to start small and build up to their dream home.
The house they buy first may not have the 4th bedroom and 3 bathrooms, the pool and large workshop in the backyard. But the smaller home may have 3 bedrooms 2 bathrooms and a large garage with an unfinished space above the garage.
For now, you can build a smaller version of your workshop in the garage and later finish out the space above the garage for the 4th bedroom. OR, you can buy the smaller home and a few years from now sell it for a profit. You can use whatever profit you may make on selling the home to buy a bigger place.
Make the House Pay For Itself
If you are discouraged because you can qualify for a mortgage today to buy the house you want, but you know that a few years from now you won't be able to afford the mortgage note because you plan to retire or you plan to pay for your children's college. Have you ever considered buying a home that will pay for itself? There are over 120 ways to make your land and/or your house pay for itself.
You may have a room over the garage or a living space in the back yard that you can rent to boarder. If you are paying for a brick and mortar building in the city for your business, but you opt to work from home, you just saved several hundred dollars per month by moving your business to a room in your home.
Here is an example of a smart lady who had a problem and she had a way to turn it into a profitable solution to launch her to live where she wanted AND help support her children.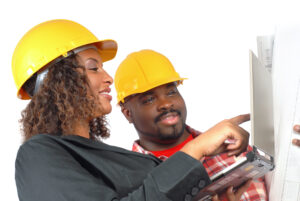 Subdivide-Be Creative and Conquer-
Meet Adele Edmond (not her real name). Adele is divorced and a single mom to two middle school daughters. She works full-time and wants to give her daughters a good life and be a good mom. In the divorce, Adele kept the very small house sitting off a highway outside the city limits where she and the girls have been living for the last few years. Behind the house was about 10 acres that also needed mowing or bushhogging.
Adele's challenge? She wanted to move to a larger home in town in a school district where some of her daughter's friends from church go to school. But she didn't have enough income to afford a high payment since she didn't have a lot to use as a down payment to live where she wanted to live.
Adele's strategy? After talking to some business and real estate saavy friends at church, she decided, instead of trying to sell her little house and the land in the back, she would sub-divide the land and sell the lots individually with the small house too. She partnered up with a developer and a builder and a trusted real estate friend.
Adele's reward? Adele is still in the process of finishing this project but, by connecting with the right friends and partners to help her, it looks like Adele with make significantly more profit subdividing the land and selling them individually than just trying to sell the little house with all the grass out back to mow. Selling the property this way has already provided her with enough down payment to get the mortgage payment low enough to be comfortable in the larger home she wanted in the other school district. And she has money left over to invest for her daughter's future.
____________________________________________________________
4th segment following 9:45 am break about 9:48 to 9:56 am
REAL ESTATE TIP OF THE WEEK Ed Hill of Masters Roofing has about a minute to give a real estate tip. If you are a home buyer or seller and the contract negotiation or the appraiser calls for home repairs to be done before you can close, call Ed Hill of Masters Roofing. They can take care of roof repairs as well as other home repairs. They can get it done quickly so that you don't delay your home purchase closing.
Jo Garner gives quick tip: If you have a small mortgage and large amounts of variable rate debt like credit cards and a home equity lines of credit, let's look at a cash out refinance scenario where we originate a new loan and roll into that loan the balance of your first mortgage, your credit cards and equity line of credit. Even if your mortgage rate is higher than the rate on your old mortgage, in some cases the cash out refinance can save you a bundle if most of the debt we are replacing is increasingly high and variable. The cash out refinance loan would put all of that debt into one fixed rate mortgage. Call me and I can help you do the scenarios.
ASK ME ABOUT THE GET-IT-RIGHT-THE-FIRST-TIME CHECK LIST
ANNOUNCEMENTS FROM SPONSORS:
Talk Shoppe offers free networking & education to anyone interested in real estate or in business or in health and wellness. Talk Shoppe meets every Wednesday 9A-10A CT at Concorde Career College 5100 Poplar the 1
st
floor in the Memphis Clark Tower and also on zoom. Go to www.TalkShoppe.com and click the Events tab for the link to get into the event online.
Feb 22nd, 2023 9AM CT
It's the Mastermind Principle based on the book "Think and Grow Rich" by Napoleon Hill.
Thank you to real estate attorneys Rob Draughon and Shelley Rothman of Griffin Clift Everton and Maschmeyer for your sponsorship of Talk Shoppe who sponsors our Real Estate Mortgage Shoppe radio show For your home purchase or refinance, contact Rob and Shelley at Griffin, Clift Everton and Maschmeyer to do the real estate closing (901) 752-1133
4. Subscribe at www.JoGarner.com and you can get our weekly blog posts with podcasts conveniently in your inbox.
5. Real Estate Mortgage Shoppe reminds you to MAKE YOUR PLAN. LET'S WORK YOUR PLAN. IF THE DEAL WORKS FOR YOU TODAY, DO IT TODAY.
LEGAL STUFF: SPECIAL NOTE: REAL ESTATE MORTGAGE SHOPPE RECOMMENDS THAT YOU CONSULT WITH A FINANCIAL, LEGAL OR OTHER CERTIFIED, LICENSED PROFESSIONAL BEFORE ACTING OR INVESTING ON ANYTHING YOU HEAR OR SEE FROM THE CONTENT ON THIS SHOW OR BLOG POSTS. THE INFORMATION WE SHARE ON REAL ESTATE MORTGAGE SHOPPE IS GENERAL IN NATURE MEANT FOR GENERAL EDUCATIONAL PURPOSES ONLY AND NOT AN OFFER TO LEND.. ALL EXAMPLES GIVEN FOR ILLUSTRATION PURPOSES ON REAL ESTATE MORTGAGE SHOPPE AND ARE BASED ON TRUE STORIES BUT WE USE FICTIONAL CHARACTERS AND DO NOT DIRECTLY REFLECT REAL PEOPLE OR EXACT DETAILS IN ANY OF THE SITUATIONS.
QUOTE CORNER:
"May your choices reflect your hopes, not your fears." –Nelson Mandela
____________________________________________________________________________________
REJOINDERS:
Mary Lou Nowak of Mid-South Home Helpers in Memphis (901) 414-9696

Kelly Inman, of Next Day Access in Memphis (901) 258-2626

Reverend Jo Rook, Director of Healing & Wellness at Church of the Harvest in Olive Branch, MS www.JoRook.com
Transitional Music: "theme from Top Gun; "theme from Top Gun Maverick 1st part; "theme from Top Gun Maverick 2nd part; "Taking Care of Business" By BTO for the Talk Shoppe Memphis Business tip
PICK UP YOUR COPY OF "CHOOSING THE BEST MORTGAGE-THE QUICKEST WAY TO THE LIFE YOU WANT" by: JO GARNER
An essential guide for real estate professionals and their customers.
Now on Amazon and Barnes and Noble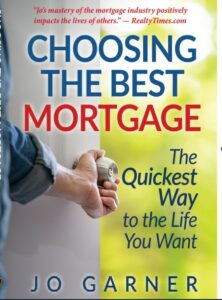 Valerie is frequently called to host and emcee events in the community. Some of the events she hosts each year include the Memphis Business Journal's Super Women in Business Awards, Macy's Meet the Experts, the Jockeys and Juleps fundraiser, and author events at Novel.
ABOUT TROY AND LYNN MCDONALD- ERIN MCDONALD INSURANCE AGENCY;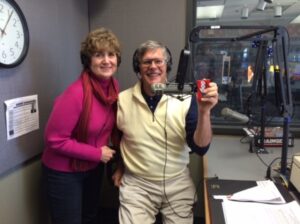 LYNN- I have worked for the same insurance company for 22 years and very much enjoy helping people manage risk through proper insurance coverage. We have a large agency and are well staff to take care of our clients needs. We can help you with your homeowners insurance, car insurance, umbrella policies. Renter's policies…
Specialties:Working with Landlords and Investors (901) 849-7101
ABOUT ED HILL OF MASTERS ROOFING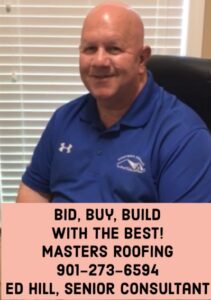 Ed Hill has been in the residential roofing industry since 2008 and has been Senior Consultant with Masters Roofing Memphis TN since 2010.  He has personally assisted about 800 homeowners with roof replacement and many others with roof and exterior repairs.  He is an active member of the Greater Memphis Business Network International chapter and is the official Masters Roofing consultant to TPC Southwind.  He holds three earned degrees including a doctorate but tries not to let those get in his way of serving his customers!  For free roof advice, free inspections, and free estimates and bids for roof replacement or roof repair call Ed Hill at 901-273-6594. Learn more at #EdHillMastersRoofing and at MemphisHomeMaintenanceShow.Podbean.Com
Ed Hill, Senior Consultant
Masters Roofing
2845 Stage Center Cove
Bartlett TN 38134
901-273-6594
EdHill.MastersRoofing@gmail.com
TN State Licensed Contractor #00067521/ Reciprocal Licenses MS & AR
BBB A+ Accredited Member Business
Platinum Preferred Contractor Owens Corning / GAF Master Elite Installer
Guild Quality Member / Angie's List
www.EdHillMastersRoofing.webs.com
Podcast https://MemphisHomeMaintenanceShow.podbean.com
You Tube Channel: Ed Hill Masters Roofing
http://Instagram.com/EdHillMastersRoofing
www.Facebook.com/EdHillMastersRoofing
ABOUT JO GARNER-MORTGAGE LOAN OFFICER: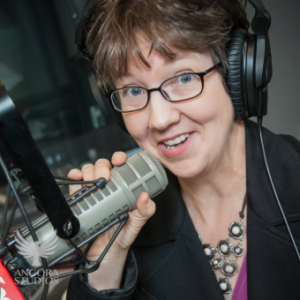 WHAT DO YOU WANT TO ACCOMPLISH WITH YOUR MORTGAGE?
www.JoGarner.com (901) 482 0354 jo@jogarner.com twitter @jogarner NMLS# 757308
(currently working with Cardinal Financial Company, Limited Partnership NMLS #66247 equal housing opportunity 2645 Appling Rd 102 Memphis, TN 38133 ) Online loan application https://online.cardinalfinancial.com/#/p/apply/jogarner
www.cardinalfinancial.org for licensing info www.nmlsconsumeraccess.org/EntityDetails.aspx/company/66247 "Whatever YOUR personal priorities are, my job is to help you get the mortgage terms that will give you bragging rights when you talk about it and help you score on hitting your goals ."
As a mortgage loan officer, my job is to help you get to the benefits you want from your financing terms. What is most important to you? I can help you find the financing terms that will help you get to what you want. What is your comfort level on a house payment? How much are you comfortable paying down,? What type of financing do you need to get the house you want to buy or refinance?
Different clients have different priorities in life—some are buying their first home with very little down payment funds. Some are recovering from medical challenges, divorces or preparing to send children to college and some are embarking on a long term goal of buying properties to build rental income."
Jo Garner is a mortgage officer with extensive knowledge in tailoring mortgages to her customers who are refinancing or purchasing homes all over the country. She offers conventional, FHA, VA or other loan programs for refinancing and purchases.
Jo can help you look at rent vs buy, when it makes sense to refinance, how to get the best deal on your home purchase financing.
Jo Garner has been in the real estate/financing business for over 25 years.  She grew up in West Tennessee and got her start in real estate in Portland, Maine where she first began her real estate career. She received her real estate education from the University of Southern Maine  and was personally mentored in San Diego, California  by Robert G. Allen, author of Nothing Down, Creating Wealth and The Challenge.
On moving back to West Tennessee in 1987, she went into business buying and selling discounted owner-financed notes secured on real estate.  In 1990 Jo went to work for a residential mortgage company and has been a mortgage loan officer for over 25 years.  Her goal is to offer excellent, affordable service to her customers, tailoring the loan programs to the specific needs of her clients. 
In addition to her work in the mortgage field, Jo Garner  is the primary sponsor and founder of Talk Shoppe in Memphis. www.TalkShoppe.com Jo Garner also host the radio show Real Estate Mortgage Shoppe airing on News Radio AM 600 WREC and iHeart Radio with podcasts and show notes published on www.JoGarner.com Pick up Jo Garner's book on Amazon or Barnes and Noble "Choosing the Best Mortgage-The Quickest Way to the Life You Want"