There are two parts to this show today. One part is how to get your home purchase offer accepted in a competitive market. The other part is how not to overpay for house when there are other contenders. Appraiser Tom King will be weighing in with his insights into our local real estate value trends. I will be sharing stories from customers who have championed the seller's acceptance of their home purchase offer and managed to get the home at a reasonable price.
Good morning, Memphis! Welcome to our internet listeners and podcast listeners across the 50 states! You're on Real Estate Mortgage Shoppe. I'm your host, Jo Garner, Mortgage Loan Officer. You can connect with me at www.JoGarner.com. Our general topic is CHAMPION HOME BUYER STRATEGIES- GETTING YOUR OFFER ACCEPTED WITHOUT OVERPAYING FOR THE HOME. Subscribe to get our weekly blogposts with podcasts at www.JoGarner.com. Call us while we are live at (901) 535-9732 Today is April 3rd, 2021.
Our expert real estate appraiser, Tom King, is back in the studio. Tom has been appraising homes in the Mid-South for over 40 years. He has seen many real estate trends come and go and come back again. Tom, I know you have your finger on the pulse of what is happening in our local real estate market today. You have a pretty good idea of what we can expect in the coming months too that you will be sharing later in this show. Take a moment to tell our new listeners a little about yourself and what you do for your clients. (Tom intros)
(Jo) Let's start with how not to overpay for a home. No one I know has a crystal ball to see into the future. But I know plenty of people who study the history of our real estate market and are pretty good at determining where the trends are taking us.
As your lender, I am encouraging the aspiring homebuyers to create your realistic budget. Block out a couple of uninterrupted hours or more to review your last 3 to 6 months bank statements, credit card statements and your income deposits. You are going to be shocked at how much you spend on stuff that you could get cheaper somewhere else or that you don't even need at all.
Make a list of what you spend on stuff you need, another list for stuff you want and a list of stuff that you don't need to be buying at all. Calculate your income and now you are ready to decide the maximum amount you would be comfortable paying for your mortgage payment.
Some financial advisors suggest keeping the total house note with taxes and insurances and association fees included under 33% of your gross income. They advise that total debt including the new house note, car payment, minimum required on credit cards, student loans, and personal loans should not exceed 45% of your gross income.
When you go to the closing on your home, try to keep 3 months to a year of living expenses available after you pay your down payment and other costs in case of emergencies. No matter how much you want to buy a particular home, don't do it if you cannot stay within your budget.
If you buy a home that is closer to work and you can reduce child care expenses, that will reduce overall costs and you can add that to the higher amount of house payment you can afford to pay. If family gives you a gift for the down payment, that does not come out of your rainy day fund. If the house you are buying allows you to save money on other costs, you can consider that in your budget.
When you are concerned about where the future market may go and want to make sure you have a way out if you need to sell or want to move away from the geographic area, create for yourself multiple profitable exit strategies. Later in the show I plan to share a story of one of my clients who set up for herself three different exit strategies for peace of mind.
If you are buying rental property, have a savvy realtor or trusted investor friend on your team. You need to scope out areas with strong rental demand where rents have a long history of increasing year over year. Look at the trend on rising home values in that neighborhood. Determine if you are going to buy and hold it for the long-term or if you will only hold the rental for the short term. Check with your personal financial advisor.
Here is one of many formulas for calculating value if you want to pay a reasonable price for an income-producing rental home. Consult with your financial advisor and your local real estate investment organization.
VALUE = NET OPERATING INCOME DIVIDED BY DESIRED CAPITALIZATION RATE OF RETURN
(Net operating income is the gross rent income divided by taxes and insurance, association fee, management fee, repair and vacancy costs)
Example: Gross annual rent $16,800 – Annual taxes, insurance, association fees, management fee, 20% repair and vacancy allowance of $9,360= $7,440 net income / 6% desired capitalization rate of return on investment = $124,000 value
Tom, our expert appraiser, tell us what you see happening with our home values in the Mid-South. What are your predictions for these real estate values over the next year? (Tom launches into his topics)
You're on Real Estate Mortgage Shoppe. I'm your host, Jo Garner, Mortgage Loan Officer. What do YOU want to accomplish with your mortgage? Make your plan. Let's work your plan if the deal works for you today, let's do it today. When we come back Tom King will be sharing more insights on our local real estate values. Pat Goldstein, realtor with Crye-Leike will be offering some tips for homebuyers. See you back in just a moment.
TALK SHOPPE BUSINESS TIP FOR REAL ESTATE PROS
2nd segment after 9:15 advertising break – (producer to start the song "Taking Care of Business" by Bachman Turner Overdrive –but bring the volume down before the lyrics start) It's time to talk shop with Talk Shoppe's Business Tip For Real Estate Professionals. Talk Shoppe is a marketing company offering free education and networking to anyone interested in real estate or in business. Talk Shoppe is made possible by the financial support of its sponsors and advertisers. For more about Talk Shoppe, go to www.TalkShoppe.com (shoppe) For our Talk Shoppe Business Tip today we have Talk Shoppe sponsor, Pat Goldstein, realtor with Crye-Leike Realtors in West Tennessee and North Mississippi. Pat, you are known as the "Gold Standard in Real Estate when it comes to helping sellers sell and buyers buy homes and come out ahead in the process. Pat Goldstein, what is our Talk Shoppe Business Tip for Real Estate Professionals today? (Pat Goldstein has about 1.5 minutes to share some tips to help homeowners and homebuyers )
Pat Goldstein, how do we contact you? (901) 606-2000
Tip: If you are a homebuyer and keep getting out bid from others when you are making offers. Determine what you can personally pay per month and money for closing. Get with your lender to determine how much house your limitations will buy. Look in price ranges that are less than the maximum you can pay. The reason for this is that you can expect to pay higher than list price. With values going up daily in the markets, chances are good that the house will be worth the higher amount you agree to pay in a short time. Check with your realtor for data on what is selling and the dollar amount of the sale. Prices trending up.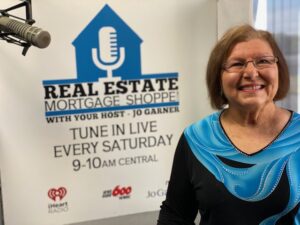 ___________________________________________________________
TOPICS COVERED BY TOM KING, BILL KING APPRAISAL COMPANY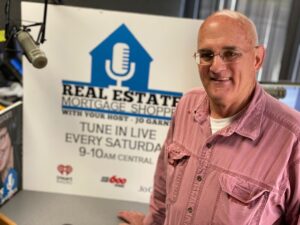 What is the situation locally on homes available for sale today compared to 3 years ago and one year ago?

How is this inventory shortage directly affecting sellers? Buyers?

What direction do you see our local real estate values moving over the next year in the Mid-South?

What factors in the current real estate market are different from the 2008 real estate down turn?
(Tom) During the real estate down turn of 2008, a massive number of mortgages back then were stated income loans with high loan-to-values with subprime credit borrowers who could not afford their house payments when the adjustable rates went up.
In 2008, there was a glut on the market of spec homes from builders and other homes that sellers just could not sell. The supply and demand was opposite from today. During the real estate down turn of 2008, there were not enough buyers to buy the number of homes for
Today, the quality and strength of mortgage borrowers are very good.
The number of buyers ready to buy a home and lock in extremely low fixed mortgage rates far outnumber the scant number of homes available for sale.
(Jo) With the emerging markets still building for future home buyers is enormous. Millennial generation buyers are leading the charge for homebuyers now and projected to be the leaders long into the future. Now Generation Z is starting to buy their first homes. Demand for housing purchases is projected to continue strong.
TOPICS COVERED BY JO GARNER, MORTGAGE LOAN OFFICER: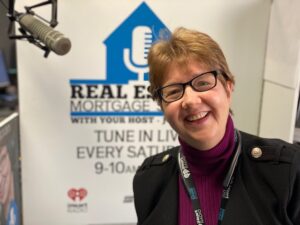 How do you avoid paying too much for your home?
Stay within your predetermined budget.
Consult with your professional financial advisors and consider your current income, future income and tax consequences.
Stay within your personal comfort level on a total house note with plenty of room in your budget to apply to other things. Several books and podcasts on finances suggest keeping the total house payment under 33% of the gross income. Total debt including the total house note not to exceed 40% or 45% of the gross income. Leave 3 months to a year or more of living expenses available to fund emergencies.
Create for yourself multiple profitable exit strategies in case you want to sell or move out of the area.
Now, let me introduce you to Katherine.
Katherine was in her late 20's, out of college and just getting started in her career. She wanted freedom to eat out and have fun after work and on the weekends. She wanted to have that peace of mind that she could move when and where she needed to get farther in her career. She did not want to feel stuck.
But some of her friends had bought their homes. But Katherine did not want to feel hemmed in or stuck with a mortgage commitment. She felt like she could never get ahead with her rent going up each month year and surely there had to be some way to buy a house and still not feel stuck.
The realtor did some research on the neighborhoods that interested Katherine. Katherine could buy a house in a neighborhood that traditionally continued to go up in value year after year Her payment would be about one-third less than she would be paying in rent for the same type house. The interest rate on the mortgage was fixed for 30 years, so no more rent increases every year.
For Katherine, it was all about having some profitable exit strategies—just in case she ever wanted to move and not be tied to the house. Katherine could see three possible exit strategies to use if she should ever decide to move.
The first exit strategy considered that the values had been steadily going up. She could probably sell at a profit even after only a short time.
The second possible exit strategy involved the FHA loan program Katherine used for her financing. The FHA program allows for the borrower to later allow a subsequent buyer to assume that mortgage if they can qualify with whichever bank will be servicing the loan at the time of the assumption. In a market of rising rates, having the ability to allow someone to take over her low interest loan, gave her a further advantage for selling.
The third possible exit strategy involved the neighborhood where Katherine purchased her property. It was in a market that would allow her to rent her house out one day for much higher than her payment, which would give her a third profitable exit strategy. No more feeling stuck! No more having to worry about how much the landlord would hike the rent either.
Champion homebuyer strategies to use to beat out the competition
Strong preapproval letter from a respected local lender Indicators that the income and asset documents along with credit have been reviewed with an approval from the preliminary underwriting lender software. Getting all of your loan supporting documents to the lender up front means you are ready to move faster than your competition.

Large amount of earnest money to show sincerity from the aspiring buyer

Flexible possession dates, giving the seller options that work for the sellers' plans

Remove as many contingencies as possible from the offer. Examples are not having the offer contingent on the sale of another home if possible. Paying for your own closing costs and prepaid taxes and insurance. Removing contingencies on financing etc (Buyer beware on removing contingencies on appraisal or a home inspection)

Offering to pay more by a certain dollar amount if a competing buyer offers more than your price.

Getting information from social media or by googling other public information that might give the buyer an idea of the reason the seller is listing the house for sale. As an example: Public information might indicate that the seller has been transferred and wants to sell quickly. Or it may indicate the seller is building another home and might appreciate being able to remain in the home several days after closing so the move to a not-yet-finished newly constructed home will be smoother.
REAL ESTATE TIP OF THE WEEK (Pat – if you find a house you really like on Thursday, don't wait until late Friday to go see it. That house will probably be sold in 24 hours. When you are waiting around, trying to decide if you want to make an offer on the house, if you sleep on it, someone else will be sleeping in it.
Tom King tip on Shelby County tax reappraisal- It is harder to win appeals to lower tax appraisals this year, because of the rapid move up in values due to lack of supply of homes to sale and the high demand of buyers. Tom said that out of 25 calls, one caller had a chance of getting his tax value lowered.
Jo Garner- Motivation on moving forward now before rising rates deteriorate your buying power.
Make no mistake. The mortgage rates are still low. They serve as valuable motivators for homebuyers to get in and use some champion strategies to buy the home.
But has mortgage rates continue to creep up, it will reduce your buying power on the home you want.
Example: If you were maxed out on a loan at $200K on a 2.75% 30 year fixed rate in January, but rates moved up on the loan product you wanted to 3.25% your maxed out principle and interest payment is now buying you only $186,000. That is $14,000 less buying power you now have because you waited.
Or you could look at it like this. The ½ point rise on mortgage rates over the last few months, is now costing you $54 more per month which is $648 more per year.
If you want to win, you have to play. Make your plan. Let's work your plan. If the deal works for you today, let's do it today. Connect with me at www.JoGarner.com.
ANNOUNCEMENTS:
Talk Shoppe offers free networking & education to anyone interested in real estate or in business. Talk Shoppe meets every Wednesday 9A-10A by going to www.TalkShoppe.com (shoppe), then click the Upcoming Events tab. You will see the virtual zoom web address. This Wednesday April 7th 2021 Kim Garmon Hummel of Sauce Marketing will be presenting "Websites Are Out-Lead Generating Machines Are In"
Talk Shoppe events are free thanks to sponsors like Talk Shoppe's business coach Tim Flesner of the John Maxwell Team. For getting your business to the next level this year, contact Tim Flesner at (901) 213-7830.
Talk Shoppe thanks Nita Black for keeping our bookkeeping in the black. If you need help with getting your business income and out go back on track, contact Nita Black at info@nitablack.com
Happy Easter to everyone. Remember all we have been given and let's be grateful for the blessings we enjoy.

Congratulations to our Memphis Men's Tiger Basketball team for winning the NIT Championship. Way to go, Tigers!
4. Subscribe at www.JoGarner.com and you can get our weekly blog posts with podcasts conveniently in your inbox.
5. Real Estate Mortgage Shoppe reminds you to MAKE YOUR PLAN. LET'S WORK YOUR PLAN. IF THE DEAL WORKS FOR YOU TODAY, DO IT TODAY.
SPECIAL NOTE: REAL ESTATE MORTGAGE SHOPPE RECOMMENDS THAT YOU CONSULT WITH A FINANCIAL, LEGAL OR OTHER CERTIFIED, LICENSED PROFESSIONAL BEFORE ACTING OR INVESTING ON ANYTHING YOU HEAR OR SEE FROM THE CONTENT ON THIS SHOW OR BLOG POSTS. THE INFORMATION WE SHARE ON REAL ESTATE MORTGAGE SHOPPE IS GENERAL IN NATURE MEANT FOR GENERAL EDUCATIONAL PURPOSES ONLY. ALL EXAMPLES GIVEN FOR ILLUSTRATION PURPOSES ON REAL ESTATE MORTGAGE SHOPPE AND ARE BASED ON TRUE STORIES BUT CHANGE NAMES AND CERTAIN DETAILS THAT DO NOT AFFECT THE INTEGRITY OF POINTS WE ARE MAKING IN THE EXAMPLES.
QUOTE CORNER:
The quote of the week: Memphis Tigers basketball coach Penny Hardaway said in an interview after Memphis won the NIT championship, "I watch other teams and ask myself, 'What makes them win? Luck? Scheme?' I'm constantly thinking of how to be better."
____________________________________________________________________________________
REJOINDERS:
Rob Draughon and Shelley Rothman of Griffin, Clift, Everton and Maschmeyer

Don Hutson, author and national speaker

Donna Bellinger, Chicago, IL
Transitional Music: "Memphis Tiger Fight Song"; "Eye of the Tiger" by Survivor; "We are the Champions" by Queen; "Taking Care of Business" by BTO for the Talk Shoppe Business Tip for Real Estate Pros
________________________________________________________________________
ABOUT PAT GOLDSTEIN
The "Gold Standard In Real Estate"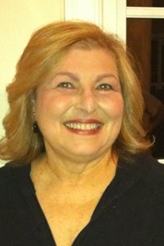 Crye-Leike Realtors
For buying or selling residential real estate
For West TN and North Mississippi
(901) 606-2000
ABOUT TOM KING, REAL ESTATE APPRAISER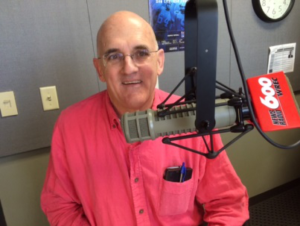 TOM KING OF BILL KING APPRAISAL COMPANY
Tom is a well- respected and sought after appraiser in Memphis, Tennessee.  He is a second generation appraiser with 40 years of experience.  He has been elected to the Memphis Area Association of Realtors Board of Directors three times.  
Tom is a certified residential appraiser in Tennessee.  He have appraised over 20,000 homes in his career.  A graduate from the University of Tennessee with a degree in real estate, Tom is also a Certified Relocation Professional (CRP).  Tom also has vast experience in dealing appraising real estate for pre-listing sales, cash buyers, divorce settlements, estate settlements. (901) 487-6989
___________________________________________________________________
ABOUT JO GARNER-MORTGAGE LOAN OFFICER: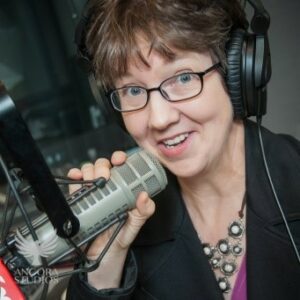 WHAT DO YOU WANT TO ACCOMPLISH WITH YOUR MORTGAGE?
www.JoGarner.com (901) 482 0354 jo@jogarner.com twitter @jogarner NMLS# 757308 (currently working with Sierra Pacific Mortgage, Inc)
"Whatever YOUR personal priorities are, my job is to help you get the mortgage terms that will give you bragging rights when you talk about it and help you score on hitting your goals ."
As a mortgage loan officer, my job is to help you get to the benefits you want from your financing terms. What is most important to you? I can help you find the financing terms that will help you get to what you want. What is your comfort level on a house payment? How much are you comfortable paying down,? What type of financing do you need to get the house you want to buy or refinance?
Different clients have different priorities in life—some are buying their first home with very little down payment funds. Some are recovering from medical challenges, divorces or preparing to send children to college and some are embarking on a long term goal of buying properties to build rental income."
Jo Garner is a mortgage officer with extensive knowledge in tailoring mortgages to her customers who are refinancing or purchasing homes all over the country. She offers conventional, FHA, VA or other loan programs for refinancing and purchases.
Jo can help you look at rent vs buy, when it makes sense to refinance, how to get the best deal on your home purchase financing.
Jo Garner has been in the real estate/financing business for over 25 years.  She got her start in Portland, Maine where she first began her real estate career. She received her real estate education from the University of Southern Maine  and was personally mentored in San Diego, California  by Robert G. Allen, author of Nothing Down, Creating Wealth and The Challenge.
On moving back to West Tennessee in 1987, she went into business buying and selling discounted owner-financed notes secured on real estate.  In 1990 Jo went to work for a residential mortgage company and has been a mortgage loan officer for over 25 years.  Her goal is to offer excellent, affordable service to her customers, tailoring the loan programs to the specific needs of her clients. 
In addition to her work in the mortgage field, Jo Garner  is the primary sponsor and founder of Talk Shoppe in Memphis. www.TalkShoppe.com Jo Garner also host the radio show Real Estate Mortgage Shoppe airing on News Radio AM 600 WREC and iHeart Radio with podcasts and show notes published on www.JoGarner.com