Today I will be sharing some rules of thumb when it comes to choosing the best mortgage terms. Brandon Thompson of HomeTeam Inspection Service will be sharing some of the most important things you want to check out on a home before you agree to purchase it.
What do YOU want to accomplish with YOUR mortgage? Let's stay connected! Subscribe to get weekly Real Estate Mortgage podcasts with show notes at www.JoGarner.com
To your success,
Jo Garner, Mortgage Loan Officer NMLS# 757308
(901) 482-0354 Jo@jogarner.com www.JoGarner.com
COME ON IN AND CHECK US OUT!
Good morning, Memphis! Welcome to our internet listeners and podcast listeners across the 50 states! You're on Real Estate Mortgage Shoppe. I'm your host, Jo Garner, Mortgage Loan Officer. You can connect with me at www.JoGarner.com. Our general topic is CHECK THAT THESE THINGS ARE ALRIGHT BEFORE CHOOSING YOUR HOME & YOUR MORTGAGE. Thank you to real estate attorneys Rob Draughon and Shelley Rothman of Griffin Clift Everton and Maschmeyer for sponsoring our show today. For your home purchase closing or refinance, contact Rob and Shelley at 901 752-1133. Subscribe to get Real Estate Mortgage Shoppe podcasts with show notes at www.JoGarner.com Call us while we're live today May 1, 2021 at (901) 535-9732.
INTRODUCING BRANDON THOMPSON, HOMETEAM INSPECTION SERVICE
Back in the co-host chair we have Brandon Thompson from Home Team Inspection Service. Brandon is a licensed and certified home inspector in Tennessee and Mississippi. In his past life, Brandon spent 20 years serving full-time in the Air National Guard. It's great having you back in the studio again, Brandon. Take a minute to tell us a little about yourself and what you and Home Team Inspection Service does for your clients. Brandon intros himself (, thank you for having me on your program. My name is Brandon Thompson and I'm the owner of HomeTeam Inspection Service Memphis. I am a licensed home inspector in Tennessee and Mississippi, serving the midsouth area in those two states. I've lived in the Memphis TN area since 1998, and prior to starting my business I spent the past twenty years working full-time for the Air National Guard at the 164th Airlift Wing here in Memphis TN. I'm a University of Memphis graduate with a degree in business management, a graduate of AHIT (American Home Inspector Training Institute), a member of ASHI (American Society of Home Inspectors), an active Affiliate with Memphis Area Association of Realtors, Northwest Mississippi Association of Realtors, and an affiliate member of the Memphis area Women's Council of Realtors. I brought HomeTeam Inspection Service to the Memphis TN area in 2017, but HomeTeam Inspection Service has been a leading home inspection company and trusted brand in North America for more than 20 years. We provide a very detailed, easy to read home inspection report that helps buyers and real estate professionals understand everything about the house they're buying or selling. We inspect all the major attics and crawl spaces… and everything in between. And just as the name Home Team implies, we make every inspection a team effort. Because your time is valuable, we bring a team of professionals to your home inspection. This assures you of an efficient and thorough inspection every time. We also provide pool inspections, mold testing, plus we can coordinate any other inspection needs you have. Please give us a call or visit our website to schedule your next inspection at 901-562-0988 or hometeam-memphis.com)
(Jo) How many of our listeners are planning a vacation? So many people that have called have said they are planning big vacations to make up for not being able to go last year. Just like when you buy a home or make a major restructure of your finances with a mortgage refinance, you need to check a few things out before embarking on your trip or project. Check pricing on travel and accommodations. If you are driving, make sure the car is in good enough condition to get you there and back again.
Real estate is still hot, and mortgage rates are still low. When a home buyer gets his offer accepted, he had better be able to move –and fast. As a mortgage loan officer, the best advice I can give anyone getting a mortgage is to get preapproved and compare more than one financing option. When you sign the last paper at the closing table, you want the contented feeling of satisfaction, knowing that you made the very best decision.
Here are some general rules of thumb to consider:
If you plan on keeping the mortgage for over five years, strongly consider getting a mortgage with a fixed rate and not a variable interest rate. You will enjoy the stability of a principal and interest payment with a fixed interest rate that never changes. Steer clear of variable rates and payments that can wreck your budget and lifestyle.

If you plan to have a mortgage less than five years, you can compare some mortgage products with lower-than-normal interest rates that adjust over time. To lessen some of the risks of payments ratcheting up, look at mortgage programs with strong safety caps on how far the interest rates can move at each adjustment.
Example: Some loan customers want to save time and avoid providing lots of documentation by opting for a quick, variable-rate home equity line of credit instead of getting a more stable fixed-rate mortgage. It may be easier today to get the equity line to buy a home. It may be tempting to consolidate debt or fix up your home using quick variable-rate financing, but will you be paying the piper big bucks when the rates start going up again?
If you plan to be in the home over five years, compare the equity line with its variable rate risk with a standard and stable cash-out fixed-rate mortgage. The standard fixed-rate mortgage with no prepayment penalty can be a cost saver over time.
If you know you will be getting a lump sum within less than five years to prepay the principal balance owed on the mortgage, take a look at how that lump sum prepayment will affect how much you will pay over the life of the variable-rate loan. Depending on the large lump sum you can prepay against principal early in the loan, the variable rate might be your best bet on that scenario.
For homebuyers paying less than ten percent as a down payment, compare the FHA loan program with the conventional program. Borrowers will pay less private mortgage insurance to the lender on the conventional loan program, but the FHA program is more forgiving for borrowers with challenged credit.
For borrowers with little or no down payment, explore loan programs such as the VA 100% loan for veterans, the 100% Rural Housing loan, and programs using down payment assistance.
Brandon, we have a couple of minutes before going to break. Let's start talking about home inspections. (Brandon starts launching his topics until 9:15AM then continue in next segment. Brandon says the home inspection is not an appraisal. The home inspection is to give the house a checkup and letting the client know the condition of the property.
You're on Real Estate Mortgage Shoppe. I'm your host, Jo Garner, Mortgage Loan Officer. What do YOU want to accomplish with your mortgage. Connect with me at www.JoGarner.com We will be hearing from Brandon when we come back.See you back in just a moment.
THE LOOK BACK MEMPHIS TRIVIA CONTEST
2nd segment after 9:15 break: Our Look Back Memphis Trivia Contest is brought to you by notable Memphis historian, Jimmy Ogle. Twelve of his Memphis History lectures entitled Making Memphis – Storytelling by Jimmy Ogle may be viewed by Googling "JIMMY OGLE PINK PALACE". View at JimmyOgle.com. . The Look Back Memphis Trivia Contest is sponsored by John and Jennifer Lawhon of Lawhon Landscape (901) 754-7474 the Lawhon's can help you plan your landscaping if you have a BIG, BIG project or a smaller project or you can do the big project in phases . The Lawhons are giving away a $25 gift card to the first person with the correct trivia answer. If you know the answer to our trivia question, call us at 901 535 WREC 901 535-9732.
Garner # 152 * 04/13/19

AutoZone Park
Question: I am in my twenty-first year of operation in Downtown Memphis at a very important intersection.
Hint: When I opened in 2000, I had one major tenant – now I have two!
Hint: I get to host numerous public events every year.
Final Hint: My name (tilte) comes from a very civic-minded business in Memphis. Who am I?
Answer: AutoZone Park. Designed by Looney Ricks Kiss Architects of Memphis with Kansas City-based HOK Sport, AutoZone Park cost $80.5 million to build. This is by far the most money ever spent on a structure dedicated to a minor league baseball team – the Memphis Redbirds, Triple-A affiliate of the St. Louis Cardinals. AutoZone Park was built to "MLB standards", but with the absence of outfield seats or food vendors far down the foul lines, making it, for comparison purposes, a major league stadium with only the 'good' seats".
It opened in 2000, replacing Tim McCarver Stadium in the Fairgrounds. The stadium also hosts some games for the University of Memphis baseball team, and most notably, the annual game with Ole Miss. In 2019, it began hosting soccer matches for Memphis' newest sports franchise, 901 FC Football. Numerous other events are held in and around AutoZone Park, such as the annual St. Jude Memphis Marathon. On September 17 of this year, the Memphis redbirds will host the Triple-A National Championship Game.
AutoZone Park has a seating capacity of 10,000, and has been aptly described as "one-third" of a major league baseball park. AutoZone Park also has the largest video screen (60 by 60 feet full HD video display) in "Minor League Baseball. It is located 127 feet above the play field, giving a view of the board to many areas of downtown Memphis. The new video board will be the largest in "Minor League Baseball".
Jimmy Ogle has retired from walking tours in Memphis. Twelve of his Memphis History lectures from the Pink Palace entitled Making Memphis – Storytelling by Jimmy Ogle, and now more than ten hours Downtown Walking Tours are FREE on the internet at . . . You Tube Jimmy Ogle.
View JimmyOgle.com for more info!
___________________________________________________________
TOPICS COVERED BY BRANDON THOMPSON OF HOME TEAM INSPECTION SERVICE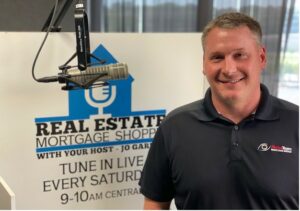 What are some steps we need to take as homeowners to personally inspect our home and what repairs are the most important to complete before listing our house for sale?
Subject Matter –
Today we're going to talk about general home maintenance. It is officially fall so it's time to get out, maybe get your hands dirty and perform a regular home checkup. A detailed checkup is just like a visit to the doctor's office for your medical checkup. You want to know what's okay and what's not okay. And you want to take measures to fix things that need fixing before the problems get out of hand.
Finding problems early helps you preserve your home. And doing preventative maintenance can extend the life of equipment and materials, which generally proves to be less expensive than replacing these components. We recommend that checkups be performed on your home periodically throughout the year and that you keep records of everything you've done to keep your house in good order. Permanent records of maintenance will enhance the marketability of your home when the time comes to sell. When you're ready to sell your home, just present your records to any potential buyers to show them the special care you've taken to keep the home in top condition. And we're going to give you another option to make your house stand out to potential buyers a little later on by digging into pre-listing inspections.
But for now, let's talk about some fall maintenance tips. Inspectors can smell deferred maintenance a mile away and can cause you problems when you're trying to sell your home.
Have your furnace serviced- have a licensed heating and air specialist perform a thorough cleaning and checkup. This is a maintenance that requires a professional.

Drain and turn off your sprinkler system- chances are, you won't need to use your sprinklers anymore this season, so hire a professional to have it winterized. You do not want water sitting in your pipes during the cold winter months because the water inside can freeze, expand, and cause pipes to burst. You can perform this task yourself if you have the proper equipment and knowledge, but to be on the safe side, hire a professional.

Clean your gutters – This task isn't just for fall, leaves and other debris can dirty up your gutters throughout the year. But traditionally, the fall and winter months are the worst. If you don't keep your gutters clean, they get clogged and overflow. This can wreak havoc on your home, causing rotten wood on soffits and fascia boards, water draining too close to your foundation, and water infiltration on the interior of your home. Water is the enemy for any home and your gutters are there to help control it. You can hire a professional come perform this task or if you're comfortable, pull the ladder out of the shed and do the job yourself, but either way it is one of the most important maintenance tasks you should be doing regularly. A lot of the deficiencies we find on our home inspections are a direct result of poor gutter maintenance.

Inspect your roof – Take a walk around your house and look at the shingles on your roof. Use a pair of binoculars if you have them. Make sure there aren't any missing or damaged shingles, tree branches in contact with the roof, and cracks in vents around boots. If you're not comfortable performing this task, hire a professional roofer to come take a look. Many roofing companies will perform an inspection for free.

Inspect your fireplace and chimney – check to make sure the damper functions, that there isn't any soot or creosote build up, and make sure there aren't any blockages. Again, if you aren't comfortable with this task, hire a professional.

Seal cracks around doors and windows – inspect the weather stripping around all exterior doors. With the door closed, can you see daylight coming in around the door? If so, you need additional weather stripping to prevent the cold air from entering your home. Check the caulk around all window and door frames. Over time, caulk begins to crack or fall away, creating a void for moisture intrusion. Remove any old caulk before applying new caulk. You can purchase exterior purpose caulk and a caulk gun from your local hardware for a few dollars and get the job done yourself.

Prune your plants, trees, bushes – Get rid of the yard debris.
Talk about the importance of the pre-listing inspection
Pre-listing inspections-
Traditionally inspections take place after the buyer has decided to purchase a home, placed an offer, it's been accepted by bother buyer and seller for an agreed upon price, and there is a purchase agreement or contract in place. There is then a period of time, usually 7 to 10 days, or longer for the buyer to inspect the property. At this time, numerous inspections can be performed, but the most common are the home inspection and an inspection for wood destroying organisms, or termite clearance letter. Some of the other common inspections buyers get are pool inspections, sewer line inspection with a camera, septic tank cleaning and inspection, well water inspection, water quality testing, mold assessments, etc.
So what happens in many cases after the buyer has their inspection, a second round of negotiations take place to repair any issues the home has, or a reduction in price so the buyer can make the repairs after taking ownership. This can either make or break a pending deal. Sometimes the seller isn't willing to reduce the price or make repairs, no matter what is wrong. Or if there is a material defect, something that will cost a significant amount of money to correct or can't be corrected, the buyer isn't comfortable with moving forward. So it is a very sensitive time during the buying process…
There is a solution that can help reduce the risk of a deal falling through at this time, and that is to have a pre-listing inspection before putting your home on the market. A pre-listing inspection is a full home inspection that will let you know if there are any problems that need to be addressed. Before I became a home inspector I actually used this strategy to sell my home many years ago. I sold my house myself, for sale by owner, but although we were getting a lot of lookers, I wasn't getting any offers. So I had a pre-listing inspection and it helped me market my home to buyers by showing them what was deficient and the repairs I had made. My roof was aging and had some issues that were glaringly obvious to potential buyers. The home inspector suggested that I install a new roof, in make some other minor repairs, so that it would be more appealing. When I showed my house, I gave a copy of his report, along with receipts for all repairs I had done to buyers. And within a few days had a solid offer on my home that we moved forward with. Having a pre-listing inspection truly gives you a leg-up by letting people know that you've cared for and properly maintained your home and it's something I urge you to consider having to reduce the risk of a deal falling through on the back end of a deal.
Many people who have crawl spaces rarely, if ever, enter their crawl space to take a look at what is happening. There can be many problems lurking in these areas that sellers just aren't aware of. There can foundation, floor structure, plumbing, heating and air, and electrical issues that can cost a lot of money to repair. If you know about the problems on the front end and have them repaired, you can have some peace of mind knowing that this area of home has been inspected and any problems have been corrected. The crawl space is just one example, but other common, potentially deal breaking problems can stem from problems with the electrical system, plumbing, structural issues, and roof problems… just to name a few.
What is the advantage for buyers to get a home inspection?
A good home inspection can save you lots of expensive home repair expenses that could occur shortly after you purchase the home.
___________________________________________________________
TOPICS COVERED BY JO GARNER, MORTGAGE LOAN OFFICER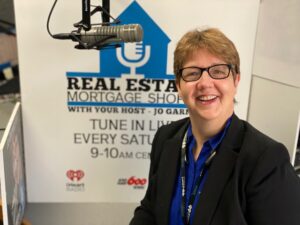 Give examples of the financing rules of thumb you mentioned in the earlier part of the show.
Common recommendations on income and debt ratios.
Many of the financial authors suggest keeping the total monthly house note (principal, interest, taxes and insurance, mortgage insurance, association fees, if any) under 25% to 28% of gross monthly income. Some of these gurus recommend keeping your total monthly obligations including your house note under 38% to 41% of your gross income.
Common recommendations on total debt ratio (includes the total new house note (including principal, interest, taxes and insurance, private mortgage insurance, association fees, if any) plus any other debts per month divided into your gross income.
Example:
Gross income: $7,000/month
New house note- $1,400 (principal, interest, taxes and insurance, with some mortgage insurance) + $25 per month for neighborhood association fee if applicable.
Car loan $400/month
Minimum payment on the credit card account =$50/month approximately
Total House note + association fee= $1,425/$7,000=20% Housing ratio
Total debt = $1,875/month / Total income $7,000= 27% total income-to-debt ratio
Henry Harris' Decision: Should I go with Conventional or FHA?
Let me introduce you to Henry Harris. Henry is 35 years old and is reinventing himself following a long, drawn out divorce where he had to fight in court to keep custody of his young children. The divorce was finalized with Henry getting to have his children on some weekends and alternating holidays.
Henry wants more than anything in the world to have a home that is a happy place and a safe place for his children to enjoy when they are home with him. Due to legal bills and having to be off work, Henry's credit scores a not great but average between the mid to upper 600's.
We looked at his personal comfort level on a house payment and what he could comfortably pay down on his house and still keep enough in his emergency fund. It was going to really tight to work with his challenges and still get him the house he had his heart set on getting.
Henry knew he would be living in the house longer than 5 years, so he said he wanted to fixed-rate mortgage where the principal and interest payments would never change.
We compared the fixed-rate FHA government loan with the fixed-rate conventional loan.
His sales price was $200,000. He wanted to pay the minimum amount down.
He wanted his payments as low as possible because he was under court order to pay hefty child support payments. His credit scores were around 680.
Advantages to using Conventional vs FHA:
A. His payment would be about $15 per month lower than using FHA.
B. The monthly private mortgage insurance would disappear once he paid the mortgage down under 80% loan-to-value. Since values were going up in the neighborhood, it looked like he could probably have the home reappraised in three or four years and hopefully get rid of the private mortgage completely.
C. There was no upfront Private Mortgage Insurance, if he wanted to pay just the monthly until the value got up high enough and his mortgage balance low enough to let the monthly mortgage insurance go away automatically
D. The other advantage to the conventional loan was that he had a choice on how he paid his mortgage insurance. He could pay an eighth to a quarter point higher interest rate and the lender would pay one lump sum upfront at closing so that he would not have to pay any private mortgage insurance at all per month. But… he would be paying a higher note for the life of the loan.
Disadvantages to the conventional loan in Henry Harris's case
A. Henry was uncomfortable paying the 5% down payment on the conventional loan. Plus, the seller on that house did not want to pay a lot of closing costs for Henry. Henry felt he needed a little more left in his emergency fund.
B. The conventional loan was not assumable. Henry liked knowing he had multiple exit strategies should he have to sell in a tighter market in the future.
Advantages of the FHA government loan program for Henry Harris:
A. FHA only required 3.5% down instead of 5%. This would be a down payment of only $7,000 plus some closing costs instead of $10,000 on the conventional program.
B. FHA was an assumable loan for someone who could qualify with Henry's lender to take over the payments. This gave Henry the peace of mind that, if he needed to sell quickly in a down market in the future, he would have that extra exit strategy.
Disadvantages of FHA for Henry Harris:
A. FHA heaped onto the loan TWO mortgage insurance amounts. One was 1.75% of the base loan amount added to the loan called FHA Upfront Mortgage Insurance. In addition to the upfront mortgage insurance, Henry had to pay a monthly mortgage insurance which, for his base loan of $193,000 was about $137/month. The monthly payment percentage of the unpaid balance on the loan would have to be paid FOR THE LIFE OF THE LOAN. This monthly mortgage never would go away until the entire loan was paid off because it was a 30-year FHA loan with less than 10% down.
After some consideration, Henry decided he would feel better with the government FHA loan because he was so strapped for cash. He wished he had just a little more money to put down because he would have preferred to not have the 1.75% upfront mortgage insurance tacked onto his loan and having to pay the monthly FHA mortgage insurance for the life of the loan. But Henry said he would be happy getting into his new home. His focus was solely on being the best dad he could be when his children were home.
Borrowers with just a little more money could have easily chosen the conventional loan and avoided the upfront FHA mortgage insurance and monthly mortgage insurance for the life of the loan.
Home Possible 3% Down Payment Conventional Program
A. The special Fannie Mae Home Possible loan product is very lenient on loan guidelines.
B. The private mortgage on the Home Possible loans are lower than other plans. With only a 3% down payment and some closing costs, this product allows home buyers to get into their own homes with very little money down.
C. Another advantage to the Home Possible product is that the borrower is able to see his private mortgage payments be eliminated once his loan amount is 80% or less of the value of the home.
D. The disadvantage to the Home Possible product is that it has income limits for the area where the property is located. In the Memphis MSA the income limit per year is around $58,000. (Henry Harris could not qualify for this product because his income was higher than $58,000 per year. )
How the Adjustable-Rate Mortgage Worked for Yuma and Yua Yamada
Yuma and Yua came to me with a contract to buy their dream home but shared with me that they planned to retire in a couple of years. They did not have a large enough down payment to get the mortgage payment low enough to be affordable in 3 years when they retired with less income. However, they would be acquiring significant amount of money within the next 12 months so that they could pay down the mortgage to less than 50% of the current balance.
For them we looked at a possibly asking the lender to "recast" the payment once they prepaid 50% of the amount owed. In their case, they chose to take an adjustable rate mortgage with strong safety caps on the rate. After looking at the worst possible scenario if rates kept going up, for them, their payment would continue to drop even if the rate went up because every year the rate adjusted, the payment was figured only on the unpaid balance.
How do you know what loan fits a certain person?
THE GET-IT-RIGHT-THE-FIRST-TIME-MORTGAGE-CHECKLIST
BY: Jo Garner, Mortgage Loan Officer NMLS# 757308
(901) 482-0354 Secure online loan application https://jogarner.evolve.mortgage
What is the maximum house payment I can afford right now?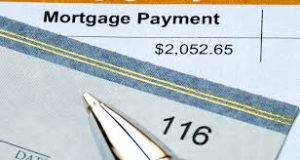 A. Several financial gurus say that your total house note including principal and interest, taxes, homeowners insurance, and/or mortgage insurance and homeowners association fees needs to be between 25% and 30% of your gross income. Your total income-to-debt ratios, including the new house payment and payments on other debt does not need to exceed 38% to 45% of your gross income.
Mortgage underwriting software can sometimes approve you income-to-debt ratios of 45% or upwards to 55% of your gross income. Stay within your PERSONAL comfort level though, regardless of what the mortgage software tells you.
Consider where you plan to be in the next year, the next five years, and the next ten years.
Are you planning to retire? What will your income be when you retire? Will you still be living where you are living now?
Are you planning to get married? Do you plan on expanding your family? Do you plan on taking an aging family member into your home? How much do you estimate your living expenses go up? Will your income likely increase too? How much?
Are you just getting started in your career? Is it likely your income will go up? Will you need to relocate? How long is it likely you will keep the house? What would it cost to rent versus buy a home like the one you want?
Do you own a house with a lot of equity that you plan on selling within a year of buying the new house? Do you plan to make a very large prepayment to principal once you sell your old home?
-Try doing a bridge loan so you can enjoy the benefits of a much lower payment on your new home without having to sell your old home right away
– If you decide to close on your new home first and then, later sell your old home, here is an example of how that can work for you.
Do you plan on starting your own business or acquiring income-producing real estate? This might require you to keep your mortgage payment low so that you can afford to finance other investments.
What is the maximum down payment that is comfortable for you?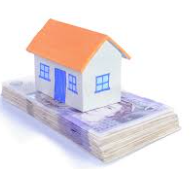 Several financial gurus say that if you enjoy a stable, salaried job, you probably need about 3 months of living expenses in an emergency fund. But, if you are self-employed or get a 100% commission income, you probably need about 1 full year of living expenses in an emergency fund
What kind of property are you purchasing?

If the property is a fixer-upper with lots of needed repairs, you may want to consider a Renovation and Repair loan so you can finance some of the repairs.

Is the property you are purchasing going to be your primary residence, a second home or a rental property?

Is the property you are financing a condominium or a manufactured home?
Is the property located in a place where special financing is available?
What special mortgage programs are available to you specifically?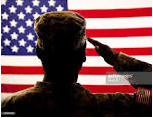 Are you a military veteran? Are you eligible for the Veteran Administration 100% VA home loan?
B. Are you a first-time homebuyer, not having your name on title to real estate within the last 36 months? There may be down payment assistance programs available to you, even if you are not a first-time homebuyer.
What methods can we use to develop more than one exit strategy?
Is the property in an area that is going up in value? If you really needed to sell the home one day, you could probably do it profitably if the value is stable or headed upward.

Is the property in an area that is a strong rental market? In a pinch, you could possibly rent the house and get a nice income from the home.

Is the mortgage you have an assumable loan? If mortgage rates go up, one day someone may be willing to pay you good money to have the opportunity to quality to assume your low interest rate mortgage when they buy your home.
What do YOU want to accomplish with YOUR mortgage?
REAL ESTATE TIP OF THE WEEK (Brandon Thompson of Home Team Inspection Service shares a tip.): Jo Garner getting strong preapproval letter. Advantages of the low rate for buying up, cashing out to remodel or restructure debt
ANNOUNCEMENTS:
Talk Shoppe offers free networking & education to anyone interested in real estate or in business. Talk Shoppe meets every Wednesday 9A-10A by going to www.TalkShoppe.com (shoppe), then click the Upcoming Events tab. You will see the virtual zoom web address. This Wednesday May 5,2021 Follow up Strategist Coach Wanda Allen will be sharing "Follow up Strategies That Work to Build Your Business."
Talk Shoppe events are free thanks to supporters like Tim Gilliland of www.backup.rx. This year he has decided to share this abundance by starting GROWING-GREEN.FARM. He will be at the Hernando Farmer's Market today, May First. Showcasing Produce, Microgreens and bedding plants. He would love to see you.
Thank you to Suzan David of www.webandstorymedic.com Is your website not working or unfinished? Suzan David can fix it! Connect with her at www.webandstorymedic.com
2. Thank you to real estate attorneys Rob Draughon and Shelley Rothman of Griffin, Clift Everton and Maschmeyer for sponsoring Real Estate Mortgage Shoppe today. For your real estate closing contact Rob and Shelley at 901 752-1133.
4. Subscribe at www.JoGarner.com and you can get our weekly blog posts with podcasts conveniently in your inbox.
5. Real Estate Mortgage Shoppe reminds you to MAKE YOUR PLAN. LET'S WORK YOUR PLAN. IF THE DEAL WORKS FOR YOU TODAY, DO IT TODAY.
SPECIAL NOTE: REAL ESTATE MORTGAGE SHOPPE RECOMMENDS THAT YOU CONSULT WITH A FINANCIAL, LEGAL OR OTHER CERTIFIED, LICENSED PROFESSIONAL BEFORE ACTING OR INVESTING ON ANYTHING YOU HEAR OR SEE FROM THE CONTENT ON THIS SHOW OR BLOG POSTS. THE INFORMATION WE SHARE ON REAL ESTATE MORTGAGE SHOPPE IS GENERAL IN NATURE MEANT FOR GENERAL EDUCATIONAL PURPOSES ONLY. ALL EXAMPLES GIVEN FOR ILLUSTRATION PURPOSES ON REAL ESTATE MORTGAGE SHOPPE AND ARE BASED ON TRUE STORIES BUT CHANGE NAMES AND CERTAIN DETAILS THAT DO NOT AFFECT THE INTEGRITY OF POINTS WE ARE MAKING IN THE EXAMPLES.
QUOTE CORNER:
Jo Garner "After closing, you can paint an ugly house, but you can't paint over ugly financing."
Anonymous "The adult version of head, shoulders and toes is wallet, glasses, keys and phone."
____________________________________________________________________________________
REJOINDERS:
Mark McLaurine of Refrigeration Unlimited

Ed Hill, Masters Roofing

Mark Loden of MKL Monthly Budgeting Service
Transitional Music: "Everything is Alright, Uptight" Stevie Wonder, "Check It Out" by John Mellencamp; "I'm Alright" by Kenny Loggins "Memphis" by Johnny Rivers for the Look Back Memphis Trivia Contest
________________________________________________________________________
ABOUT BRANDON THOMPSON, HOMETEAM INSPECTION SERVICE OF MEMPHIS
Brandon Thompson, Home Team Inspections
Direct (901) 848-2388
Appointments (901) 562-0988
TN Home Inspector License#: 1553
ASHI Member#: 263050
NACHI Member#: 17020732
Home Team Inspection Service – Memphis
Brandon Thompson – owner of HomeTeam Inspection Service Memphis. I am a member of ASHI (American Society of Home Inspectors) and NACHI (International Association of Certified Home Inspectors), Memphis Area Association of Realtors, Women's Council of Realtors, BNI, and I'm a licensed home inspector in the state of TN.
HomeTeam Inspection Service is the leading home inspection company in North America. For more than 20 years, home buyers, home sellers, and real estate professionals have recognized HomeTeam for being fast, trusted and accurate. And just as the name implies, we make every inspection a team effort. Because your time is valuable, we bring a team of professionals to your home inspection. This assures you of an efficient and thorough inspection.
I've lived in the Memphis TN area since 1998 and have spent the last 19 years working full-time for the Air National Guard as an IT Specialist. I earned my degree in Business Management from the University of Memphis with a minor in Real Estate Finance. My love for real estate started early on while working with my father on a couple of remodeling projects and developed over the years as a home owner and DIYer. I've always wanted to work for myself and I wanted do something to help people. I love the fact that I'm able to help buyers make one of the most important decisions of their life.
ABOUT JO GARNER-MORTGAGE LOAN OFFICER: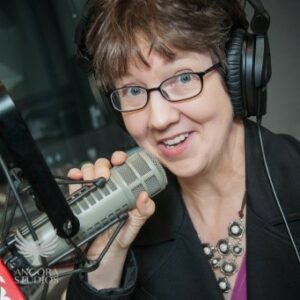 WHAT DO YOU WANT TO ACCOMPLISH WITH YOUR MORTGAGE?
www.JoGarner.com (901) 482 0354 jo@jogarner.com twitter @jogarner NMLS# 757308 (currently working with Sierra Pacific Mortgage, Inc)
"Whatever YOUR personal priorities are, my job is to help you get the mortgage terms that will give you bragging rights when you talk about it and help you score on hitting your goals ."
As a mortgage loan officer, my job is to help you get to the benefits you want from your financing terms. What is most important to you? I can help you find the financing terms that will help you get to what you want. What is your comfort level on a house payment? How much are you comfortable paying down,? What type of financing do you need to get the house you want to buy or refinance?
Different clients have different priorities in life—some are buying their first home with very little down payment funds. Some are recovering from medical challenges, divorces or preparing to send children to college and some are embarking on a long term goal of buying properties to build rental income."
Jo Garner is a mortgage officer with extensive knowledge in tailoring mortgages to her customers who are refinancing or purchasing homes all over the country. She offers conventional, FHA, VA or other loan programs for refinancing and purchases.
Jo can help you look at rent vs buy, when it makes sense to refinance, how to get the best deal on your home purchase financing.
Jo Garner has been in the real estate/financing business for over 25 years.  She got her start in Portland, Maine where she first began her real estate career. She received her real estate education from the University of Southern Maine  and was personally mentored in San Diego, California  by Robert G. Allen, author of Nothing Down, Creating Wealth and The Challenge.
On moving back to West Tennessee in 1987, she went into business buying and selling discounted owner-financed notes secured on real estate.  In 1990 Jo went to work for a residential mortgage company and has been a mortgage loan officer for over 25 years.  Her goal is to offer excellent, affordable service to her customers, tailoring the loan programs to the specific needs of her clients. 
In addition to her work in the mortgage field, Jo Garner  is the primary sponsor and founder of Talk Shoppe in Memphis. www.TalkShoppe.com Jo Garner also host the radio show Real Estate Mortgage Shoppe airing on News Radio AM 600 WREC and iHeart Radio with podcasts and show notes published on www.JoGarner.com