Low, affordable mortgage rates and lack of enough homes for sale are keeping real estate sales on a fast pace. You do need to move fast, but take time to consider what you are writing into your home purchase contract. Today we will be opening our phone lines to hear from realtors and other real estate professionals. We will be getting their advice for avoiding common, costly contract mistakes.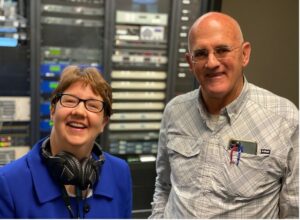 What do YOU want to accomplish with YOUR mortgage? Make your plan. Let's work your plan. If the deal works for you today, let's do it today. Call me at 901 482-0354. Subscribe to get weekly Real Estate Mortgage Shoppe radio shows by going to www.JoGarner.com .
To Your Success,
Jo Garner, Mortgage Loan Officer NMLS# 757308
Good morning, Memphis! Welcome to our internet listeners and podcast listeners across the 50 states! You're on Real Estate Mortgage Shoppe. I'm your host, Jo Garner, Mortgage Loan Officer. You can connect with me at www.JoGarner.com. Our general topic is DON'T GET CAUGHT IN A TRAP—AVOID COSTLY REAL ESTATE CONTRACT CLAUSES. . Subscribe to get our weekly blogposts with podcasts at www.JoGarner.com. Call us while we are live at (901) 535-9732 Today is May 28th, 2021.
INTRODUCING TOM KING, REAL ESTATE APPRAISER WITH BILL KING APPRAISAL COMPANY
(Jo) Back in the co-host chair we have Tom King, our expert real estate appraisal expert. Tom, you have been appraising homes in the Mid-South for over 40 years. You do appraisals for mortgage companies, relocation companies, family estate sales, divorce situations, cash home buyers and more. Tom, take a moment and tell our listeners a little bit about yourself and what you see happening in our current real estate market. (Tom describes what is happening in our current real estate market)
(Jo) Our real estate market today has us racing around in overdrive. You do have to be decisive and quick if you want your home purchase offer to win out over competing offers. But take some time to consider what you promise to do on the home purchase offer. Haste makes waste. The last thing you want is to paint yourself into a costly corner.
Here are some common real estate contract clauses that can cause problems for you:
Offering to pay $5,000 to $10,000 over the appraisal amount, but forgetting to state the maximum price you would pay for a home in case the appraisal came in much higher than you thought.

Offering to buy the home not contingent on the appraisal. That means you offer to pay $190,000 for the home, thinking it will appraise for that value. Instead, the appraisal value comes in at $175,000. Now you are contracted to pay $15,000 over and above the $8,500 you thought you were paying if the home had appraised at $175,000. Now your down payment is $8,500 plus $15,000 (the difference between $175k and $190k.) Your down payment is $23,500 plus the closing costs and prepaid taxes and insurance. Oops! Is this going to sink your savings?

Waiving the home inspection. Some realtors have assisted their clients in getting their home purchase offer accepted but negotiating the seller to pay any repairs required by the lender on the appraisal.
CLOSE CALL WITH COSTLY REAL ESTATE CONTRACT CLAUSE- MINDY MICHOLSON'S STORY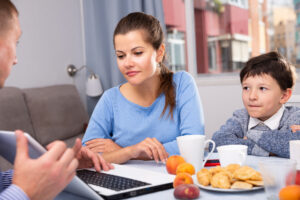 Mindy Micholson and her young son lease was ending in less than 45 days on the apartment where she had been renting. Mindy was motivated and she was mindful that she needed to live in a place that would allow her son to go to his same school. The clock was ticking and Mindy didn't have time to try again and again to get an offer accepted on a home in the area where she wanted to live.
She told her realtor, "I can't afford to lose the deal on this house. What can I do to push my offer ahead of everyone else's?" Based on the prices of homes selling in that area, it looked like the house Mindy wanted would easily appraise for the list price of $160,000. She asked her realtor to make her offer to pay $165,000–$5,000 over the list price. She also marked on the home purchase offer that she would pay this no matter what value the appraiser would report. And, just to make her offer even more irresistible, she paid a whopping $5,000 for earnest money. The sellers had agreed to pay for any lender required repairs.
Bad news came like a tsunami. The appraisal value came in at $155,000 instead of $165,000–$10,000 too low! Mindy's contract said she would pay $165,000 no matter what the appraisal value. Never did she or anyone else think the house would appraise for less than in the $160's. Mindy did not have the money to close and now it looked like she would lose her $5,000 earnest money, which would make it impossible to offer on another home.
In this case the realtors, the sellers and Mindy worked together for a solution. Mindy's uncle was a licensed home repair contractor. He agreed to complete the lender required repairs for free so the seller could save about $5,000 do the seller could lower the price by $5k.. Mindy's brother gifted her $5,000 and Mindy then had enough from her savings to close on the home. Whew! She was so grateful to be working with such experienced and reputable realtors. Because of their quick thinking and Mindy's faithful family members, Mindy and her son moved into their new home, happy and a lot wiser for the experience. MAKE YOUR PLAN. LET'S WORK YOUR PLAN. IF THE DEAL WORKS FOR YOU TODAY, LET'S DO IT TODAY. Connect with me at www.JoGarner.com. Email me at Jo@JoGarner.com or just call me at (901) 482-0354.
You're on Real Estate Mortgage Shoppe. I'm your host, Jo Garner, Mortgage Loan Officer. What do YOU want to accomplish with your mortgage? Make your plan. Let's work your plan if the deal works for you today, let's do it today. When we come back real estate appraiser, Tom King, will be giving us some inside wisdom from the field…
THE LOOK BACK MEMPHIS TRIVIA CONTEST
2nd segment after 9:15 break: Our Look Back Memphis Trivia Contest is brought to you by notable Memphis historian, Jimmy Ogle. Twelve of his Memphis History lectures entitled Making Memphis – Storytelling by Jimmy Ogle may be viewed by Googling "JIMMY OGLE PINK PALACE". View at JimmyOgle.com. . The Look Back Memphis Trivia Contest is sponsored by John and Jennifer Lawhon of Lawhon Landscape (901) 754-7474 the Lawhon's can help you plan landscaping if you have a BIG, BIG project or a smaller project or you can do the big project in phases . The Lawhons are giving away a $25 gift card to the first person with the correct trivia answer. If you know the answer to our trivia question, call us at 901 535 WREC 901 535-9732.
Garner # 83 05/27/16
Mary Elizabeth (Proud Mary)
Question: I was a famous river vessel, often misunderstood, but proud to be a towboat. Who am I?
Hint: I was known as the OSSINING and first used on the Hudson River in 1907 ferrying prisoners from New York City to Sing Sing Prison.
Hint: That's where the term "you're going up the river" came from!
Hint: I was then sold to a towing company in Louisiana in the 1920s.
Final Hint: I came to Memphis in the 1930s and was used in the Memphis Harbor to tow barges and riverboats through the 1960s
Answer: MARY ELIZABETH (PROUD MARY). I began my service as the OSSINING in 1907 on the Hudson River in New York, ferrying prisoners from New York City to Sing Sing Prison. In the term "you're going up the river" was coined for my legendary trips. I was then sold to a towing company in Louisiana in the 1920s and service on those rivers for about fifteen years before coming to Memphis. In the 1930s, I was purchased by Warner & Tamble, a midstream river service operating out of the Wolf River Harbor in Downtown Memphis. My name was changed to the MARY ELIZABETH, the name of a daughter of one of the owners. One of my pilot was Capt. Jake Meanley of the Memphis Queen Line, as I pushed the MEMPHIS SHOWBOAT on its weekend excursions.
Later, a deckhand on the MARY ELIZABETH wrote the lyrics for the song that became known as "Proud Mary" and recorded by Creedance Clearwater Revival – later covered as "Rollin' On The River" by Tina Turner. The "big wheels that keep on turning" are not a paddlewheel that one traditionally sees on the stern of a large riverboat, but rather the screw-shaped propellors of the towboat below the water, also known in the pilot house by the Captains or pilots as "screws" or "wheels".Attempts were made in the 1980s to restore the PROUD MARY as a floating museum, but never materialized. So, the next time that you hear "Proud Mary" or "Rollin' On The River", think fondly of a little Memphis towboat in the Wofl River Harbor.
___________________________________________________________
TOPICS COVERED BY TOM KING, BILL KING APPRAISAL CO.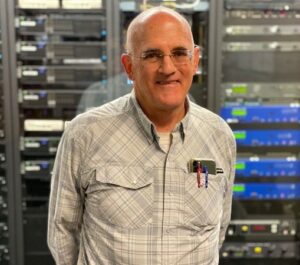 Describe the current real estate market in the Mid-South to explain why motivated buyers are taking risks with their real estate contract clauses

Describe some creative contract clauses you are seeing as you appraise properties

Relate some home buyer/home seller stories of how some of these creative offers are playing out

What are common reasons why an appraisal value may come back higher or lower than the homeowner or home buyer expects?

What is the best method of contesting a low appraisal value?

Explain the firewall between the mortgage officer and the appraiser.
TOPICS COVERED BY JO GARNER, MORTGAGE LOAN OFFICER: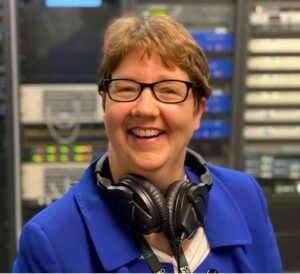 What are some common, costly real estate contract clauses you see from the mortgage desk?
(Mindy Micholson's story)
What are some solutions for these situations?
Example of Mindy Micholson's uncle using his home repair contractor skills to do the lender required repairs that the sellers would have otherwise had to pay. This allowed the seller to drop the price by $5k. Mindy's brother gifted her $5k She now had the $10k that she was short.
Sometimes buyers have to borrow against a 401k plan to get over the $10K short amount. Sometimes a family member borrows against an investment or other asset to give the buyer the money they need.
Cash values on life insurance can be a gift from heaven if you know to look for it.
An equity line of credit loan against a different property can be a life-saver in a case like Mindy's if the buyer owns another home.
Remember, you cannot use borrowed funds that are not secured on an asset.
What are some other contract clauses that can cause problems?
Spelling the names of the buyers correctly and making sure to include the names of all parties that will be on title to the real estate.

Representing the exact correct address on the contract. Sometimes the exact address may include a North or South, East or West in the address, differentiating it from a property around the corner. I have seen some real messes over the years when the address was not representing correctly on the home purchase contract.
(story of the condo project and the worker mixing up the unit numbers he nailed to the doors of the condo units. Mr. and Ms. Smith thought they bought unit 1, only later to find out they bought the unit without the river view on the other side of the building. A big oopsie that got worked out by a diligent title company and title insurance company.)
Putting the wrong address on the contract can cause problems with the appraisal too. When the mortgage company sends the loan and the address of the property through the mortgage underwriting and gets an appraisal waiver, it saves the borrower about $500 and eliminates the risk that the loan could be turned down due to appraisal issues. But if the address was wrong, it is possible that a different address may not reward everyone with an appraisal waiver. This could cause a delay in closing or worse.
Clauses that indicate the seller is to pay the buyers' closing costs up to a certain percent of the sales price, can sometimes get misstated. I have seen contracts come across my desk that say the "seller is to pay 3% of the buyer's costs" instead of "3% of the sales price." On a $200,000 home, that could mean the seller is only paying $300 instead of $6,000.

If your contract to buy a home is contingent on you selling your current home first, make sure you clearly state this as a contingency in your home purchase offer. If you don't want to make the purchase contingent on your home, you can explore an equity line of credit on the home you are going to eventually sell or an equity line on the home your are buying to go with your mortgage. There are always options….

Stay away from clauses in the contract such as "seller gives buyer a decorator allowance." Mortgage companies prohibit the seller giving cash back to the home buyer.

If the contract mentions repairs to be done, then an appraiser will need to make sure these repairs are completed, even if they were not mentioned in the appraisal. Sometimes these type repairs can be completed after closing, but someone has to put up 1.5 times the amount a bona fide estimate shows on the cost of the repairs. The amount paid over actual cost is returned to the person who paid it once the appraiser sends an inspection report, clearing the repairs as done. This can costs extra money and can delay the closing.
When the contract is written correctly but terms need to be changed due to unexpected events during the loan process.

NO LOAN PROGRAM-NO STRESS, JACK'S SOLUTION STORY
I have heard it said that Necessity is the Mother of Invention. This was truly the case for one of my clients we will call Jack. Jack finally got his offer accepted to purchase the perfect home for him—a home selling for way into the jumbo price range. At the same time the mortgage market went into distress and the jumbo program that had been so attractive just disappeared.
But Jack figured out how to buy the house he wanted even though it required jumbo financing and the source to get the jumbo financing he needed had all but gone away. He had already figured out the solution when he called me to finalize his prequalification letter. He told me, "I just want to be approved for the highest loan possible even though it won't be the full jumbo amount. I am going to borrow against my home equity line on my current home for rest of the down payment so I won't need to get a loan in the jumbo range." Jack was another customer like Kitty who had already made up their mind and committed their heart to a goal and would not be daunted or dissuaded
CALLERS:
Sherry Harbur of Harbur Realty (901) 496-8193

Sherry's Tip: Contracts to purchase a property that is currently leased by a tenant allows the tenant to live there until the lease is concluded which may be several months. Mistakes occur when the home buyer and home seller put a clause in the contract that says homebuyer can occupy property on the day they close. But the tenant's rights are superior to the home purchase contract. Some mortgage programs require the home buyer to occupy the property within 30 to 60 days from the day of closing. There are several ways this verbiage can make this transaction unworkable.
Pat Goldstein, Crye-Leike Realtors in West TN and North Mississippi shares the importance of a home inspection. (901) 606-2000

If you decide to waive the home inspection on your home purchase, you need to have plenty of money available for the next year in case a major appliance or other major repair items comes up after the home purchase. Without a home inspection, you may not know if there is a mold problem, rusted out heating or air conditioning unit or other costly items.
Donna Skaarer, realtor with Kaizen Realty in Memphis, TN (901) 489-4182
Donna Skaarer's tip: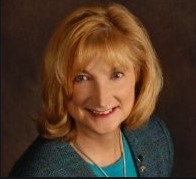 In this competitive market, after losing out on 2 or 3 or 6 or 8 houses, buyers want to do anything and everything they can do to GET the house! 
They start thinking about contingencies to eliminate….like the home inspection, repairs and a warranty.
 Now this is great for the seller, but could be very costly for the buyer. Buyers, I'm talking to you! If you decide to give up on the right to have these as a part of your contract, be sure you have the financial resources for the unexpected..like an AC that goes out in July or the furnace that doesn't work when you turn it on in Oct! 
If you have a though-out game plan for these occurrences, then go for it.
 I know it's frustrating when you keep losing the house you think you want. Be patient, keep looking and making offers, try not to get discouraged.. I was showing a lady houses, sometimes we never even got to see them….already had sold, I wrote 6-7 offers that we lost out on. Then we found one that needed a little updating, but other things made it very appealing to her.
 She wrote a letter to the seller that she was moving her mom in with her and the house was close to relatives. this was the house she bought!  Even though it wasn't the highest price the seller was offered, she chose my buyer's offer.  There are many factors that go into a seller's selection. But just remember that there WILL be more houses on the market and that things do have a way of working out, even if you can't see it right now.
Silvana Piadade, EXIT Realty 901-647-6661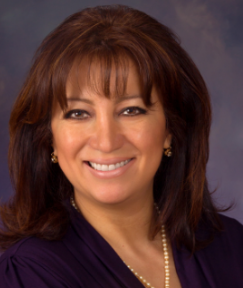 Silvana's Tip: Some parts of the contract need to be handled by real estate attorneys. Licensed realtors can design some of the terms on a contract but not ALL of the terms on the contract can be drafted by a realtor. Some aspects of the contract require a real estate attorney to change the terms.
REAL ESTATE TIP OF THE WEEK (Tom King has 1 to 1.5 minutes to share a real estate related money-saving or time-saving tip): Tom King covers the Federal lending laws that require mortgage companies to go through a third-party Appraisal Management Company to select the appraiser to complete the appraisal on a property. All communication must go through the mortgage company to the Appraisal Management Company, and not directly to the appraiser when a buyer or seller believes there are errors on the appraisal report. This is commonly called the mortgage-appraiser firewall.
When appealing a low appraisal, there needs to be very specific reasons and documentation to back up the reasons that the appraisal has errors that affect the value determination.
Jo: Real estate sales are still running hot in May of 2021, pushing the national median home price to $372,400, up over 16% from $310,100 a year ago. Low inventory of homes for sale continues to cause buyers to compete with other buyers for the same house. Buyers have to think fast and make their highest and best offer. The saying goes, "if you have to sleep on it, someone else will be sleeping in it."
On one end of the see-saw, you see rising home prices. On the other end of the see-saw are low mortgage rates and high wages attempting to keep everything balanced. New homes hitting the market help maintain a balance between homes for sale vs. high demand from homebuyers.
Watch out for rising mortgage rates, though. Rising mortgage rates along with higher home prices could cause a correction in the rate of increasing home prices, even though prices are expected to continue to rise over the next year or two.
Great opportunities to latch onto right now:
Buying a home and locking in a low, fixed-rate mortgage
Refinancing to lower your interest rate and payment
Refinancing to lower your rate and shorten the term on your mortgage.
Refinancing to a lower rate, low payment and still getting cash out to remodel your home, buy another home or put into another investment or toward achieving a life goal or dream.
ANNOUNCEMENTS:
Talk Shoppe offers free networking & education to anyone interested in real estate or in business. Talk Shoppe meets every Wednesday 9A-10A by going to www.TalkShoppe.com (shoppe), then click the Upcoming Events tab. You will see the virtual zoom web address. This Wednesday June 2, 2021 join us We are also meeting IN PERSON at Concord Career College at 5100 Poplar Ave, Unit 132, Memphis, TN. Amy Miller of FEMA presenting "The Many Ways FEMA Benefits Our Communities.
Thank you to Talk Shoppe's business coach, Tim Flesner, for keeping Talk Shoppe and our sponsors on track to reach our business goals. If you want to get to your goals faster and more profitably, contact business coach, Tim Flesner, at (901) 213-7830
Thank you to Jana Cardona and Mid-South Business Network International for being a strategic alliance partner with Talk Shoppe. Build your business by the power of Referral with Business Network International. www.bniconnect.com
2. Salute to our military veterans who sacrificed for our freedom. Thank you to the families of these soldiers who endured many sacrifices too. We honor you this Memorial Day weekend.
4. Subscribe at www.JoGarner.com and you can get our weekly blog posts with podcasts conveniently in your inbox.
5. Real Estate Mortgage Shoppe reminds you to MAKE YOUR PLAN. LET'S WORK YOUR PLAN. IF THE DEAL WORKS FOR YOU TODAY, DO IT TODAY.
SPECIAL NOTE: REAL ESTATE MORTGAGE SHOPPE RECOMMENDS THAT YOU CONSULT WITH A FINANCIAL, LEGAL OR OTHER CERTIFIED, LICENSED PROFESSIONAL BEFORE ACTING OR INVESTING ON ANYTHING YOU HEAR OR SEE FROM THE CONTENT ON THIS SHOW OR BLOG POSTS. THE INFORMATION WE SHARE ON REAL ESTATE MORTGAGE SHOPPE IS GENERAL IN NATURE MEANT FOR GENERAL EDUCATIONAL PURPOSES ONLY. ALL EXAMPLES GIVEN FOR ILLUSTRATION PURPOSES ON REAL ESTATE MORTGAGE SHOPPE AND ARE BASED ON TRUE STORIES BUT WE USE FICTIONAL CHARACTERS AND DO NOT DIRECTLY REFLECT REAL PEOPLE OR EXACT DETAILS IN ANY OF THE SITUATIONS.
QUOTE CORNER:
"One of these days, you are going to wish you paid more attention to me. Sincerely, Terms & Conditions" someecards
____________________________________________________________________________________
REJOINDERS:
Don Lawler, Storytellers of Memphis Videography

Jackie Woodside, author of Calming the Chaos, Marlboro, Massachusetts

Brandon Thompson, HomeTeam Inspections
Transitional Music: "Suspicious Minds," by Elvis Presley; "I'm In A Hurry," by Alabama; "Signed, Sealed, Delivered" by Stevie Wonder; "Memphis" by Johnny Rivers for the Look Back Memphis Trivia Contest.
________________________________________________________________________
ABOUT TOM KING, REAL ESTATE APPRAISER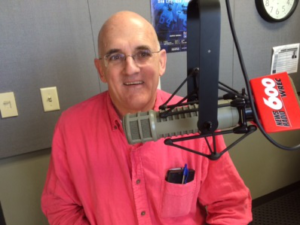 Tom is a well- respected and sought after appraiser in Memphis, Tennessee.  He is a second generation appraiser with 40 years of experience.  He has been elected to the Memphis Area Association of Realtors Board of Directors three times.  
Tom is a certified residential appraiser in Tennessee.  He have appraised over 20,000 homes in his career.  A graduate from the University of Tennessee with a degree in real estate, Tom is also a Certified Relocation Professional (CRP).  Tom also has vast experience in dealing appraising real estate for pre-listing sales, cash buyers, divorce settlements, estate settlements. (901) 487-6989
___________________________________________________________________
ABOUT JO GARNER-MORTGAGE LOAN OFFICER: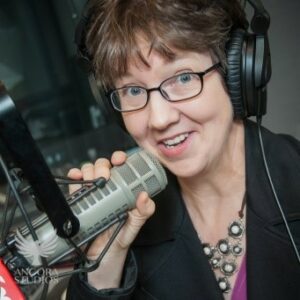 WHAT DO YOU WANT TO ACCOMPLISH WITH YOUR MORTGAGE?
www.JoGarner.com (901) 482 0354 jo@jogarner.com twitter @jogarner NMLS# 757308 (currently working with Sierra Pacific Mortgage, Inc)
"Whatever YOUR personal priorities are, my job is to help you get the mortgage terms that will give you bragging rights when you talk about it and help you score on hitting your goals ."
As a mortgage loan officer, my job is to help you get to the benefits you want from your financing terms. What is most important to you? I can help you find the financing terms that will help you get to what you want. What is your comfort level on a house payment? How much are you comfortable paying down,? What type of financing do you need to get the house you want to buy or refinance?
Different clients have different priorities in life—some are buying their first home with very little down payment funds. Some are recovering from medical challenges, divorces or preparing to send children to college and some are embarking on a long term goal of buying properties to build rental income."
Jo Garner is a mortgage officer with extensive knowledge in tailoring mortgages to her customers who are refinancing or purchasing homes all over the country. She offers conventional, FHA, VA or other loan programs for refinancing and purchases.
Jo can help you look at rent vs buy, when it makes sense to refinance, how to get the best deal on your home purchase financing.
Jo Garner has been in the real estate/financing business for over 25 years.  She got her start in Portland, Maine where she first began her real estate career. She received her real estate education from the University of Southern Maine  and was personally mentored in San Diego, California  by Robert G. Allen, author of Nothing Down, Creating Wealth and The Challenge.
On moving back to West Tennessee in 1987, she went into business buying and selling discounted owner-financed notes secured on real estate.  In 1990 Jo went to work for a residential mortgage company and has been a mortgage loan officer for over 25 years.  Her goal is to offer excellent, affordable service to her customers, tailoring the loan programs to the specific needs of her clients. 
In addition to her work in the mortgage field, Jo Garner  is the primary sponsor and founder of Talk Shoppe in Memphis. www.TalkShoppe.com Jo Garner also host the radio show Real Estate Mortgage Shoppe airing on News Radio AM 600 WREC and iHeart Radio with podcasts and show notes published on www.JoGarner.com