Good morning, Memphis! Welcome to our internet listeners and podcast listeners across the 50 states! You're on Real Estate Mortgage Shoppe. I'm your host, Jo Garner, Mortgage Loan Officer. You can connect with me at www.JoGarner.com. Our general topic is FINANCING THE PURCHASE OF YOUR HOME-TAKE A LITTLE TIME NOW TO PREVENT DELAYS LATER. . Subscribe to get Real Estate Mortgage Shoppe podcasts with show notes at www.JoGarner.com Call us while we're live today October 23, 2021 at (901) 535-9732.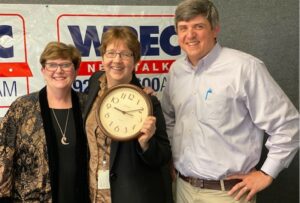 TOPICS SUMMARY- Today we will be giving you suggestions on what questions to ask yourself and what tasks you need to accomplish before your closing on your home and your mortgage to avoid delays. I will be sharing some stories of clients who prepared well for their real estate closing and one who didn't plan too well. We want to hear your input too, so feel free to call us while we are live on the air. Real estate attorneys Rob Draughon and Shelley Rothman of Griffin Clift Everton and Maschmeyer will be giving some golden advice on how to avoid chaos and negative surprises at your real estate closing.
INTRODUCING REAL ESTATE ATTORNEYS SHELLEY ROTHMAN AND ROB DRAUGHON OF GRIFFIN CLIFT EVERTON AND MASCHMEYER LAW FIRM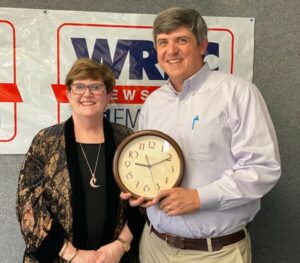 Back in the co-host chairs we have real estate closing attorneys Shelley Rothman and Rob Draughon of Griffin Clift Everton and Maschmeyer Law Firm in Memphis, TN Our mortgage team members are big fans of you both because you and your legal team help clients clear erroneous liens and solve problems before time to close on the transaction. Realtors and real estate investors love you too. Take a moment and tell our listeners a little about yourself and what you do for your clients who are closing on their real estate transactions. (Rob and Shelley have about 1.5 min or more to intro themselves and talk about what they do for their clients.)
(Jo) I saw a quote on the internet the other day. It said, "Someone said you learn from your mistakes. I've made plenty of mistakes, so I think I'll go out and make a few more." On a personal note, I will confess that some of the biggest mistakes I have ever made in life were made because I did not take a little time then to prevent problems later. Here's another story I saw online from Quit Pit Short Stories
Time is Gold.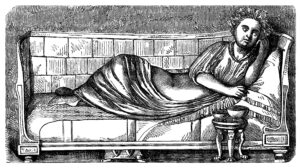 This is the story of a lazy man who was a friend of a king. One morning, the lazy man asked the king
"why everyone says that I can't do anything? and even when I go to get a proper job, everyone refuses me. My enemies have told everyone that I never do any work on time."
The king said,
"Let's make a deal. before sunset, you come to my treasury and collect as much gold and pearls as you can. They will all be yours."
The man rushed towards his home to his wife. He explained everything and then after hearing the husband, the wife said, "Go and get the gold and gems now. Time is gold for you"
The lazy man sat down and said, "I can't go now, give me lunch first."
after having lunch, he decided to take a nap but instead, slept for 2 hours. Then, late in the afternoon, he picked a few bags and went towards the king's treasury. On the way, he felt hot. So, he sat down under a tree to rest and ended up sleeping for another 5 hours.
When he finally reached the palace it was already late in the evening, it was the time for sunset. Therefore, the palace gates had been shut before he could reach there.
He lost the golden chance to get rich just because, he didn't know the value of the time.
So, today is your gentle reminder not to procrastinate on the important stuff in your life and in your business. When it comes to buying a home or refinancing one. Here are some important things to do:
Budget- A. Set your timer for two to three hours and start plowing through your last 6 months bank statements and credit card statements, placing your expenses into categories i.e. house payment, utilities, food and supplies, car expenses, gasoline, insurance, etc…
B. Now you can decide which expenses can be eliminated and which expenses can be switched our for less costly products or services.
C. Determine the maximum house payment you can comfortably afford. Determine how much you can comfortably pay down to close on your home and still keep adequate emergency funds available.
Get preapproved with a reputable lender. Select a reputable realtor who is skilled at finding homes you want and negotiating with other parties on favorable terms for you

Any changes in employment or income methods now or in the next five years? If there are changes that will occur before you can close on the house, then let your lender know.

Hold off opening any new credit accounts. Don't add higher balances to your existing credit card accounts. Don't cosign for any one. Don't get a 12-months-same-as-cash account. Don't allow anyone to pull your credit until after you close and fund on your home purchase or refinance.

Don't spend money you showed on the loan application to be in your bank account. This could affect the underwriting decision.
Real estate closing attorneys Rob Draughon and Shelley Rothman, you have some good advice for questions to ask and tasks to accomplish before closing real estate transaction. We have a couple of minutes before we go to break. What are some of the points you are going to cover when we come back? (Rob and Shelley launch their topics)
(Jo) You're on Real Estate Mortgage Shoppe. I'm your host, Jo Garner, Mortgage Loan Officer. Make your plan. Let's work your plan. If the deal works for you today, let's do it today. Connect with me at www.JoGarner.com When we come back you will be hearing from real estate attorneys Rob Draughon and Shelley Rothman at Griffin Clift Everton and Maschmeyer law firm . See you back in just a moment.
THE LOOK BACK MEMPHIS TRIVIA CONTEST
2nd segment after 9:15 break: Our Look Back Memphis Trivia Contest is brought to you by notable Memphis historian, Jimmy Ogle. Twelve of his Memphis History lectures entitled Making Memphis – Storytelling by Jimmy Ogle may be viewed by Googling "JIMMY OGLE PINK PALACE". View at JimmyOgle.com. . The Look Back Memphis Trivia Contest is sponsored by John and Jennifer Lawhon of Lawhon Landscape (901) 754-7474 the Lawhon's can help you plan your landscaping if you have a BIG, BIG project or a smaller project or you can do the big project in phases . The Lawhons are giving away a $25 gift card to the first person with the correct trivia answer. If you know the answer to our trivia question, call us at 901 535 WREC 901 535-9732.
Garner # 74 04/01/16
Walnut Grove
Question: I am a main east/west thoroughfare in Memphis with a pretty name. Who am I?

Hint: I was named for a residence built in East Memphis in 1918.

Hint: One of my owners introduced cultivated azaleas to the Memphis area in 1922.

Hint: From 1958 to 1961, residents of the area fought to not have me designated a Federal highway.

Final Hint: The owners of my home have the last name Norfleet.

Answer: Walnut Grove Road. Walnut Grove Road received its name from the home built by Jesse Peders Norfleet and Elise Vance Norfleet in 1918. A dirt road for many years, Walnut Grove actually came to a stop at White Station Road though most of the 20th century; and discontinued for two blocks to Oak Grove until 1961. At that time, the City Limits ended just east of Yates Road, and the I-240 South portion was being constructed to Poplar Avenue. In 1964 Walnut Grove was extended over the Wolf River and bisected the Shelby County penal Farm property all the way to Germantown Road, then a two lane road in Shelby County. The name "Walnut Grove" came from the cluster of walnut trees that existed in the area between Perkins Road and White Station Road. The Norfleets owned about 100 acres in this area, too.
Jesse Norfleet graduated from Vanderbilt and worked at Sledge & Norfleet Company, one of the pioneering cotton firms in Memphis. He was also head of the Clover Leaf Dairy Farm, which supplied Memphis with about one-third of its dairy products. He was very influential in the cotton business and financial circles in Memphis for more than fifty years. Elise Norfleet did introduce cultivated azaleas to Memphis in 1922.
Jimmy Ogle gives free outdoor walking tours on the sidewalks and parks in Downtown Memphis during the Spring and Autumn of each year, with the next tour being the Great Union Avenue Manhole Cover & History Tour at 11:45am on Tuesday, April 5; the Bridge Walk on the Memphis & Arkansas Bridge on at 2pm on Sunday, April 24; the Fairgrounds Walking Tour at 2pm on Sunday, April 17 (assemble at the Coliseum). The D'Army Bailey County Courthouse Tour (indoors): Third Thursday each month at 12:00 noon – the next being Thursday, April 21.
Go to jimmyogle.com for the 2016 Spring Season schedule and locations.

TOPICS COVERED BY REAL ESTATE ATTORNEYS SHELLEY ROTHMAN AND ROB DRAUGHON OF
GRIFFIN, CLIFT, EVERTON AND MASCHMEYER
Pay attention to the contract closing date in your contract before signing it.
Pull up your schedule and see if it conflicts with any other plans or events you previously scheduled. All too frequently shortly before a scheduled closing we will get a panicked phone call from the buyer saying they forgot they will be out of town on their closing date.

Make sure it's not a Saturday, Sunday or legal holiday.

The worst time to close in anticipation of taking possession of your new home quickly or getting the funds from the sale of your home fast is on a Friday or a day or two before a holiday. A lot takes place after the documents are all signed that people are not aware of. It can take quite a few hours after a closing is done to get disbursement approval from the lender, swap documents between the buyers and sellers closing agents and send out wires. There are also wire cutoff times to consider and frequently varying time zones.

If you are terminating your lease or must vacate wherever you are living now on or before a certain date schedule your closing several days before that date.

If you are selling your existing home aim for closing on the sale at least a day or two before your purchase and put a provision in the contract that possession of the house you are selling will be a certain number of days after closing. Many contracts provide that possession of the property will be given with the deed at closing. That does not always work out that way.
A few weeks ago I closed a condo purchase for a very excited, intelligent, awesome first time homebuyer. Everything went well….until we found out she scheduled her move in time with the condo association for 3 hours after her scheduled closing time. She did not consult with her realtor before doing this. Her seller closed about an hour after she did and refused to give possession until he had his funds in his account. My poor buyer sat in front of the building with her moving van for almost 2 hours before getting the keys.
Delays happen! The title companies, closing attorneys, lenders, appraisers, inspectors, and just about everyone involved in real estate closings have been slammed for almost two years. Everyone needs some time to do their part and we are all doing our best to get it done right for you, our clients and customers. Lenders frequently need to re-verify information shortly before closing. Appraisals need to be received and reviewed. Sometimes appraisers have to go out a second time. Inspections need to be done. Sometimes repairs are delayed. We are all aware of the anticipated closing date and strive to meet that date. However, delays do happen. Please have patience and do not panic. Trust your team and the professionals that are working for you.
We personally would suggest NOT scheduling movers for the day of closing. Schedule them for the next day or the day after that. Plan in advance and leave room for brief delays.
Speaking of planning, let's discuss getting the funds you need for a purchase to the closing agent.
Tennessee has a "good funds" law. We are required to have immediately disbursable funds in escrow at the time of closing. In short, with few exceptions, the funds need to be wired to the closing agents escrow account. There is a lot of wire fraud going on. You should call your closing agent at a verified phone number to discuss getting their wiring instructions, when you should expect them, and who they will be coming from. The instructions should be sent to you by secure email or fax. Once you receive wiring instructions you should call your closing agent again and go over the wiring instructions you received with them. Most of us do not include the entire account number in the wiring instructions and require the client to call to verify and get the full account number. Those wiring instructions should NOT change. If you receive any different wiring instructions that purport to be from your closing agent call them immediately AT THE KNOWN PHONE NUMBER and send them a copy of what you received. The crooks have had time to improve their skills and have figured out how to intercept wiring instructions, change them, copy the letterhead and email addresses of closing agents and send them to buyers. If something, anything, does not seem right to you PLEASE call! No one in this business will think you are being overly cautious or silly.
The lender needs to verify the source of the funds you are using to close. If you are planning on using funds that are in a brokerage account, IRA or another account that takes time to move funds from, let your lender know and have a plan in place to start moving those funds at least a few days prior to the closing to an account those funds can be wired from.
You should also contact your Bank to discuss the protocol for sending a wire. Most of the banks now require their customer to make an appointment and show up at a branch in person with adequate ID before sending a wire. This has presented quite a problem to some of our clients that have relocated and do not use a bank with a local branch.
I recently handled a closing for a couple that moved here a few months ago from New York. They were renting until they found a house. Fortunately I was able to have this conversation with them since all of their funds and banks were still in New York, did not have any local branches and required one of them be present to send a wire. I helped them with opening an account at a bank with branches here and they had enough time to write checks from their other accounts to the new one that cleared in time for closing.
Last year I handled a closing for someone that had to drive several hundred miles back to her home town to initiate a wire. Fortunately she understood, made a weekend of it and closed the following Monday.
Scheduling utilities, insurance?
TOPICS COVERED BY JO GARNER, MORTGAGE LOAN OFFICER NMLS# 757308 Sierra Pacific Mortgage NMLS #1788 Cordova, TN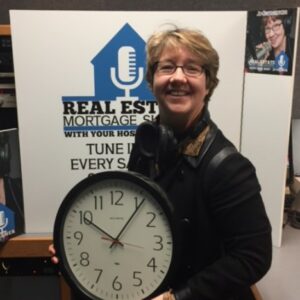 Earlier in the show I covered some steps you need to take when you are financing the purchase of a home or refinancing a home.
Here is an example when taking action works today but maybe not tomorrow.
Buy this year before price and rates go up next year-Mr. and Ms. Lee's Story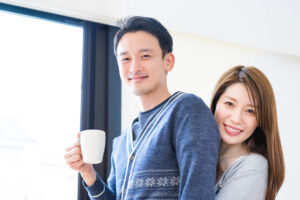 It is one year ago in the summer of the year 2020. We see Mr. and Ms. Lee, a young couple seated at the real estate table with their realtor and the closing agent.
Ms. Lee brushes lightly with her fingers the big pink bow on her closing gift from her realtor. "It's SO pretty! Almost as beautiful as the house that is finally ours."
Mr. Lee smiles and puts his arm around his wife. "Yes, and just in time. We will just have time to get moved in before our baby arrives. Her baby room will have to be our first project."
The Lees were first time homebuyers and purchased their home right up to what their budget would allow at a price of $208,000. They could have gotten in for less than 5% down payment, but their family helped them so that their loan was only $166,400. The principal and interest payment on a fixed rate 30 year loan was $690/month plus taxes and insurance.
Woulda' Coulda' Shoulda' bought last year-but happy with new home Connie Kennon's Story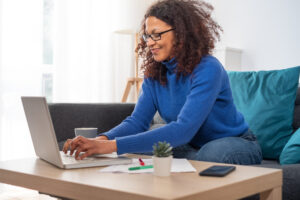 Now we look at another home buyer who thought about buying her house last summer but didn't take time to pursue it until this year. It is the October 2021—one year later. Connie Kennon, an IT manager at a large company is standing with her realtor in a light rain outside the house she just purchased—a house right across the street from Mr. and Ms. Lee's house. She is discussing the price and terms she got buying her home.
"Wow! Prices have gone up since last year when my neighbors bought their home for $208,000. But in this market, I am glad the sellers took my offer at $240,000. I wish I had bought back in 2020 when the price was$30K lower and rates were a half point or more lower than they are now. Guess it is a case of 'woulda', shoulda' coulda'.'"
In our view of the future, we see that Connie paid about $32,000 more for an almost identical house right across the street from the Lee's. She also could have put down as little as 5% or less but choose, like the Lee's, to pay about 20% down. Because the interest rates had moved up about a half point higher than the Lee's paid a year earlier back in 2020 Connie's payment is about $158 per month higher. But we won't tell her.
That's a lot of money to lose because she waited a year to buy. She paid over $32,000 more for the house and about $158 per month higher. Over 30 years of paying that much more per month would be paying about $56,880 more for the house in mortgage payments.
Guess the moral to those stories is to MAKE YOUR PLAN. WORK YOUR PLAN. IF THE DEAL WORKS FOR YOU TODAY, DO IT TODAY.
DUDLEY DUNDERMEISTER'S STORY-(don't do what Dudley did)
But here is a quick story about a mortgage customer several years ago who thought he knew a perfect way to double the money he and his wife had saved over several months while their dream home was being built. This is a case where the best made plans of mice and men go awry. Let's call the customer in this story Dudley Dundermeister (not his real name).
Dudley and his wife had scrimped and sacrificed to save several thousand dollars they needed to close on a house they had been having built for the last 6 months. It was a week before closing and Dudley's wife decided to go out of town to see some relatives. Dudley's cousin didn't want Dudley to be sitting at home alone so he invited him to join him for a little fun down at the Tunica gambling resorts. "You can make double your money," his cousin claimed.
Dudley called me the next morning. His voice was low and trailed off when he said he needed to tell me something. My loan officer instincts told me, "I have a bad feeling about this." Dudley sheepishly started on the story of how he and his cousin took off down to Tunica while his wife was out of town to "double the money" on the house fund. In short, he lost it all. We were a week out from closing and he did not have he money to close. "What are we going to do now," he moaned.
When I mentioned we should talk with his wife to see if she had some ideas on where to get the money, Dudley, jumped in and blurted out, "Miss Jo, you can't tell my wife. If you tell my wife, there won't be any home closing because I'll be dead!"
"Good point," I thought. Then the next call Dudley made to his cousin to figure out where to get the funds, because if Dudley's wife found out about the gambling fiasco, Cousin Dundermeister's knew his head would be on the chopping block too.
Cousin Dundermeister had a spark of inspiration that very day and informed Dudley that he could get Dudley some money from an investment but he could only get a paltry portion of it once a day which he did each day right up until the morning of the closing. It was a great relief to get the source of all the gift funds from Dudley's cousin verified properly. Dudley's wife did not know about the misdeeds of her husband at least at the moment of closing.
REAL ESTATE TIP OF THE WEEK (Shelley and Rob have about 1.5 minutes to share a real estate tip) Make sure you do your final walk-through on the house you are buying the day before closing. Rob tells the story of someone who did the final walk-through too early. Between the time of the final walk-through and the closing the house had flooded.
Please, sellers, do not cancel your home insurance until your home is sold and funded.
Jo's Tip: (FROM BUSINESS SECTION OF THE MEMPHIS COMMERCIAL APPEAL NEWSPAPER ENTITLED "Stage set for increases in mortgage rates")
The Fed is planning to taper off their bond-buying program which has been contributing to the low mortgage rates we have been enjoying. If there is not an infusion of bond buyers to replace the buying the Fed has been doing, then bond yields will need to rise to attract more bond buyers. Mortgage rates are closely tied to the 10-year bond yield. When the yield on the 10-year bond goes up, it tends to push pricing up on mortgage rates.
If you are planning to refinance to lower your rate, shorten your term or pull cash out on a refinance, think about moving on those plans sooner rather than later.
Make you plan. Let's work your plan. If the deal works for you today, let's do it today. Call me after the show and let's explore your mortgage options. (901) 482-0354
ANNOUNCEMENTS:
Talk Shoppe offers free networking & education to anyone interested in real estate or in business or in health and wellness. Talk Shoppe networking starts 8:30Am Wednesday event is 9A-10:30A CT at Concorde Career College 5100 Poplar Ave 1

st

 floor Memphis, TN (Clark Tower). You can also join the even on zoom. Go to www.TalkShoppe.com and click the Events tab for the link to get into the event online. This Wednesday October 27, 2021 Talk Shoppe presents:
"The Mastermind Principle -based on the book Think and Grow Rich by Napoleon Hill
Talk Shoppe events are free thanks to sponsors like Brett Carter of Servicemaster by Cornerstone. When a fire, flood or bio hazard hits, you don't have to go it alone. Call Servicemaster by Cornerstone to restore your home or office (901) 624-9200
2.Pick up my new book "Choosing the Best Mortgage-The Quickest Way to the Life You Want." An essential mortgage guide with stories of people finding the right loan and overcoming common barriers. If you will be buying a home or if you are a real estate and financing professional helping others make financial decisions, you can have your own copy and a few for you clients.
Buy on Amazon and Barnes and Noble or www.JoGarner.com/best-mortgage-book
4. Subscribe at www.JoGarner.com and you can get our weekly blog posts with podcasts conveniently in your inbox.
5. Real Estate Mortgage Shoppe reminds you to MAKE YOUR PLAN. LET'S WORK YOUR PLAN. IF THE DEAL WORKS FOR YOU TODAY, DO IT TODAY.
SPECIAL NOTE: REAL ESTATE MORTGAGE SHOPPE RECOMMENDS THAT YOU CONSULT WITH A FINANCIAL, LEGAL OR OTHER CERTIFIED, LICENSED PROFESSIONAL BEFORE ACTING OR INVESTING ON ANYTHING YOU HEAR OR SEE FROM THE CONTENT ON THIS SHOW OR BLOG POSTS. THE INFORMATION WE SHARE ON REAL ESTATE MORTGAGE SHOPPE IS GENERAL IN NATURE MEANT FOR GENERAL EDUCATIONAL PURPOSES ONLY. ALL EXAMPLES GIVEN FOR ILLUSTRATION PURPOSES ON REAL ESTATE MORTGAGE SHOPPE AND ARE BASED ON TRUE STORIES BUT WE USE FICTIONAL CHARACTERS AND DO NOT DIRECTLY REFLECT REAL PEOPLE OR EXACT DETAILS IN ANY OF THE SITUATIONS.
QUOTE CORNER:
____________________________________________________________________________________
Jo Rook, real estate investor and director of Healing and Wellness at Church of the Harvest in Olive Branch, MS (www.jorook.com ) talks briefly with author Jo Garner about her new book.
Jo Garner's new book "Choosing the Best Mortgage-The Quickest Way to the Life You Want." An essential mortgage guide with stories of people finding the right loan and overcoming common barriers. If you will be buying a home or if you are a real estate and financing professional helping others make financial decisions, you can have your own copy and a few for you clients.
Buy on Amazon and Barnes and Noble or www.JoGarner.com/best-mortgage-book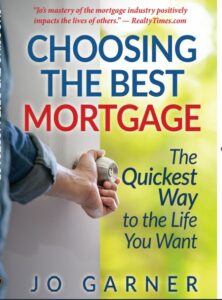 QUOTE CORNER:
"Time is a great healer, but a poor beautician." Lucille Harper
"Time is money, especially when you are talking to a lawyer or buying a commercial." Frank Dane
____________________________________________________________________________________
REJOINDERS:
Mark McLaurine of Refrigeration Unlimited www.myhvacman.com

Leah Anne Morse promoting CARTRIDGE WORLD OF COLLIERVILLE

Lynn and Troy McDonald of Erin McDonald Insurance Agency
Transitional Music: "If I Could Turn Back Time" by Cher; "100 Years" by Five For Fighting; "The Good 'Ole Days" BB King; "Memphis" by Johnny Rivers for the Look Back Memphis Trivia Contest
________________________________________________________________________
ABOUT REAL ESTATE ATTORNEYS ROB DRAUGHON AND SHELLEY ROTHMAN OF
GRIFFIN, CLIFT AND MASCHMEYER LAW FIRM
MEMPHIS, TN 38120
(901) 752-1133
rob@gcemlaw.com and shelley@gcemlaw.com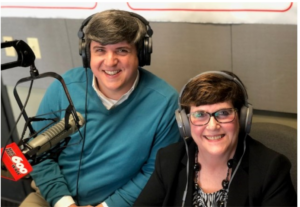 ABOUT JO GARNER-MORTGAGE LOAN OFFICER: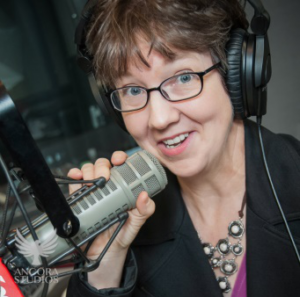 WHAT DO YOU WANT TO ACCOMPLISH WITH YOUR MORTGAGE?
www.JoGarner.com (901) 482 0354 jo@jogarner.com twitter @jogarner NMLS# 757308 (currently working with Sierra Pacific Mortgage, Inc)
"Whatever YOUR personal priorities are, my job is to help you get the mortgage terms that will give you bragging rights when you talk about it and help you score on hitting your goals ."
As a mortgage loan officer, my job is to help you get to the benefits you want from your financing terms. What is most important to you? I can help you find the financing terms that will help you get to what you want. What is your comfort level on a house payment? How much are you comfortable paying down,? What type of financing do you need to get the house you want to buy or refinance?
Different clients have different priorities in life—some are buying their first home with very little down payment funds. Some are recovering from medical challenges, divorces or preparing to send children to college and some are embarking on a long term goal of buying properties to build rental income."
Jo Garner is a mortgage officer with extensive knowledge in tailoring mortgages to her customers who are refinancing or purchasing homes all over the country. She offers conventional, FHA, VA or other loan programs for refinancing and purchases.
Jo can help you look at rent vs buy, when it makes sense to refinance, how to get the best deal on your home purchase financing.
Jo Garner has been in the real estate/financing business for over 25 years.  She got her start in Portland, Maine where she first began her real estate career. She received her real estate education from the University of Southern Maine  and was personally mentored in San Diego, California  by Robert G. Allen, author of Nothing Down, Creating Wealth and The Challenge.
On moving back to West Tennessee in 1987, she went into business buying and selling discounted owner-financed notes secured on real estate.  In 1990 Jo went to work for a residential mortgage company and has been a mortgage loan officer for over 25 years.  Her goal is to offer excellent, affordable service to her customers, tailoring the loan programs to the specific needs of her clients. 
In addition to her work in the mortgage field, Jo Garner  is the primary sponsor and founder of Talk Shoppe in Memphis. www.TalkShoppe.com Jo Garner also host the radio show Real Estate Mortgage Shoppe airing on News Radio AM 600 WREC and iHeart Radio with podcasts and show notes published on www.JoGarner.com