Today on Real Estate Mortgage Shoppe let's look past the clouds to find the silver lining. How have some people used this unique market to buy a home or restructure their life with a refinance.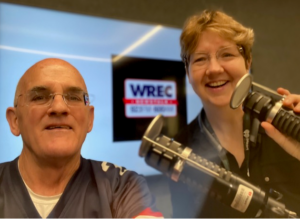 What do YOU want to accomplish with YOUR mortgage? Make you plan. Let's work your plan. If the deal works for you today, let's do it today.
Subscribe to get Real Estate Mortgage Shoppe podcasts with show notes and pictures. www.JoGarner.com
(901) 482-0354 Jo@JoGarner.com Jo Garner, Real Estate Mortgage Shoppe Talk Show Host
To hear today's show please click below!
LET'S GET STARTED…
Good morning, Memphis! Welcome to our internet listeners and podcast listeners across the 50 states! You're on Real Estate Mortgage Shoppe. I'm your host, Jo Garner, Mortgage Loan Officer. You can connect with me at www.JoGarner.com. Our general topic is Thank you to real estate closing attorneys Rob Draughon and Shelley Rothman for sponsoring Real Estate Mortgage Shoppe today. For your real estate closing, call Rob and Shelley at 901 752-1133. Subscribe to get our weekly blogposts with podcasts at www.JoGarner.com. Call us while we are live today June 25th, 2022 at 901 535 9732.
Today on Real Estate Mortgage Shoppe let's look past the clouds to find the silver lining. How have some people used this unique market to buy a home or restructure their life with a refinance.
INTRODUCING TOM KING OF BILL KING APPRAISAL COMPANY
Back in the studio our expert real estate appraiser Tom King of Bill King company will be at the microphone. Tom, I believe you have probably been in every house in the Mid-South or at least in the houses around it. You have been appraising homes for over 40 years. You have been co-hosting Real Estate Mortgage Shoppe for over 10 years. Take a moment and tell our new listeners a little bit about yourself and what you do for your customers (Tom has about a minute to intro himself)
(Jo) There is plenty of news out there telling you that the prices of homes are rising along with the mortgage rates. Inflation is high, Inventory is Low and the Fed is hiking rates to bring on recession. That is true. Everyone has their opinion about the future. Some of the top 150 economists have predicted that our home values will continue to rise in most parts of the country. Inventory of homes for sale, especially in the lower, affordable price ranges are still low and the demand from buyers is still high. So, chances are good prices will continue to rise
The silver lining is that, due to mortgage rates inching higher, the record number of multiple bids on a house the first day on the market is decreasing. This means less competition to aspiring homeowners who were getting discouraged. Now you have a much better chance of owning the home you really like.
FROM RENTER TO HOMEOWNER-WITH EXIT STRATEGIES FOR RESALE IN THE FUTURE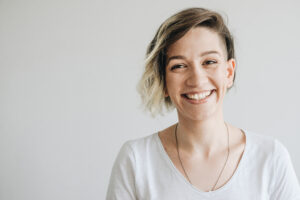 Katherine was in her late 20's, out of college and just getting started in her career. She wanted freedom to eat out and have fun after work and on the weekends. She wanted to have that peace of mind that she could move when and where she needed to get farther in her career. She did not want to feel stuck.
But some of her friends had bought their homes. But Katherine did not want to feel hemmed in or stuck with a mortgage commitment. She felt like she could never get ahead with her rent going up each month year and surely there had to be some way to buy a house and still not feel stuck.
The realtor did some research on the neighborhoods that interested Katherine. Katherine could buy a house in a neighborhood that traditionally continued to go up in value year after year Her payment would be about one-third less than she would be paying in rent for the same type house. The interest rate on the mortgage was fixed for 30 years, so no more rent increases every year.
For Katherine, it was all about having some profitable exit strategies—just in case she ever wanted to move and not be tied to the house. Katherine could see three possible exit strategies to use if she should ever decide to move.
The first exit strategy considered that the values had been steadily going up. She could probably sell at a profit even after only a short time.
The second possible exit strategy involved the FHA loan program Katherine used for her financing. The FHA program allows for the borrower to later allow a subsequent buyer to assume that mortgage if they can qualify with whichever bank will be servicing the loan at the time of the assumption. In a market of rising rates, having the ability to allow someone to take over her low interest loan, gave her a further advantage for selling.
The third possible exit strategy involved the neighborhood where Katherine purchased her property. It was in a market that would allow her to rent her house out one day for much higher than her payment, which would give her a third profitable exit strategy. No more feeling stuck! No more having to worry about how much the landlord would hike the rent either.
(Jo) Tom King of Bill King Appraisal Company. Where do you see the challenges in our real estate market and where do you see the silver lining? Tom talks about the high demand from aspiring homebuyers compared with the low number of homes for sale. High Demand + Low Supply= Higher prices Terms are more stable today vs before the real estate crash. Borrowers are more qualified than in years past. Government guidelines put a firewall between real estate appraisers and mortgage companies to prevent collusion. The factors that caused the housing bubble and crash in 2008 do not appear to be factors today. Many economic reports predict that our real estate market is not in a Bubble.
Locally in the Mid-South, Tom King points out that the upcoming Ford Tesla plant location nearby is already affecting real estate values in areas close to where the plant will be located.
You're on Real Estate Mortgage Shoppe. I'm your host, Jo Garner, Mortgage Loan Officer. What do YOU want to accomplish with your mortgage? Make your plan. Let's work your plan if the deal works for you today, let's do it today. When we come back Tom King of Bill King Appraisal company will be helping us pinpoint a some opportunities in our unique real estate market.
2nd segment after 9:15 break: The Look Back Memphis Trivia Contest is sponsored by John and Jennifer Lawhon of Lawhon Landscape (901) 754-7474 the Lawhon's can help you plan your landscaping if you have a BIG, BIG project or a smaller project . The Lawhons are giving away a $25 gift card to the first person with the correct trivia answer. If you know the answer to our trivia question, call us at 901 535 WREC 901 535-9732.
TRIVIA ANSWER: C.H. Nash Museum at Chucalissa OR Chucalissa Indian Village
Trivia Question: Who am I?
Hints: Civilian Conservation Corps workers discovered Native American artifacts on the site in 1938 and archaeological excavations of this Mississippian mound complex were initiated. The ____________________ and the rest of the village grounds have been operated by the University of Memphis since 1962.[5]
In 1973 this place was added to the National Register of Historic Places.[2] Later, in 1994, it was declared a National Historic Landmark.[1][3] It is an archaeological site. The site features a Mississippian mound complex, nature trail and arboretum, hands-on archaeology lab, and exhibits that explore the history and life-ways of Native Americans of the historic and prehistoric southeastern United States.
___________________________________________________________
TOPICS COVERED BY TOM KING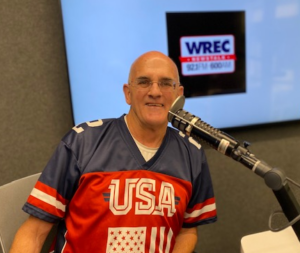 What are the struggles you see in the real estate market?
Where is the silver lining in these struggles?
Better chance for aspiring home buyers to get their offer accepted on a home

Owning a home means the opportunity to build equity over time.

Owning a home means having the opportunity to lock in a rate on a mortgage to enjoy a principal and interest payment that does not increase.

The silver lining for the sellers is the continued rise in real estate values.

The silver lining for real estate investors is the rising rents. The higher rent creates increasing profit margin for investment property owners.
What do you predict for the future over the next year or so in real estate?
Higher values on real estate throught this year and until inventory of homes for sale meets rate of demand.
TOPICS COVERED BY JO GARNER, MORTGAGE LOAN OFFICER:
Examples of the ways mortgage customers are finding the silver lining in the current real estate market in 2022
MR JONES WITH WIFE'S MEDICAL BILLS -REFINANCED BACK TO 30 CASH OUT STORY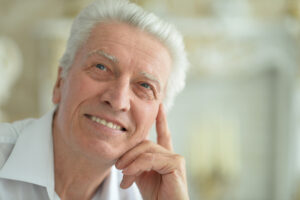 Let me share a past client story. Let's call this gentleman Mr. Jones not his real name.) Mr. Jones and his wife had a good jobs but his wife got sick and had to quit her job. The income in the household dropped but not the bills. As Ms. Jone's health deteriorated, she ended up in the hospital and then needed around the clock care. Mr. Jones had to cut back on time he could work on his job and his own income dropped. Unfortunately, Ms. Jones never recovered and passed away.

Late one afternoon I picked up my phone and it was Mr. Jones on the other line. He told me his story. When the income dropped in their household, he said he had no choice but to start using credit cards and now was paying over just under 20% interest and the owed balances kept compounding higher because he could only pay the minimum payment. He also told me they had amassed mountains of medical debt.

He and his wife had paid down their mortgage over the years and only owed about 25% of the value. The mortgage payment was really high though, because they had refinanced it a few years ago to a short 15 year term, hoping to have the mortgage paid off before they retired. The mortgage payment in Mr. Jones' situation, was choking the life out of him.

We looked at several scenarios and Mr. Jones decided on this one:
He refinanced his mortgage back to a 30 year term with a lower fixed rate to get the payment as low as possible. He rolled the biggest part of the credit card debt, especially the cards with the exorbitantly high interest rates. By consolidating his high debt payments all into his new 30 year mortgage by refinancing, he lowered his monthly payment by a little less than $1,000.
Mr. Jones then set up a small monthly payment plan with the medical collection companies. He used some of the savings from refinancing his mortgage to wipe out even more debt. Now he was seeing light at the end of his tunnel.
By setting up a plan to systematically pay off his debt, he figured that in less than five years when the biggest part of his debt was paid off, he could start paying all of the savings per month to start prepaying his principle on his mortgage so he could still pay off his mortgage early.
My client, Mr. Jones, was enjoying some hero status with other family members because of the steps he took to overcome what seemed to be insurmountable odds. Not only did he quickly get his debt back under control but he was still going to get to pay his mortgage off early.
BARRY-REAL ESTATE INVESTOR DESIRE TO SPEND MORE TIME WITH GRANDKIDS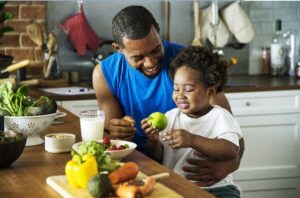 Jo tells a story of one of her real estate investor clients we will call Barry (not his real name.) Barry had a life dream of not having to work a job and to be able to spend quality time with his wife and children and later his grandchildren. Before he had clearly defined what he truly wanted out of life, he found it hard to go look for rental properties to buy after work and rolling out of bed early on Saturday to go negotiate with a home seller. It was hard work.
After a while Barry looked back and could see that he was getting nowhere because good rental home deals didn't just fall in his lap. At one point, though, Barry begin to realize just how much he wanted to give his family the life of their dreams. Now he had a REASON to compel him to do what he needed to do. He finally had a big enough WHY to power him forward.
What do you want YOUR life to look like? How many hours a day do you want to work and what do you want YOUR work environment to look like in the future? What kind of income do you want? Is your WHY big enough to compel YOU to do the tasks each day to propel you to YOUR dream? If your WHY is big enough, you can do anything!
Once (Barry) who committed to do the tasks needed to move him toward his dream, he is now buying 2 to 3 rental properties per year. He buys the home at a bargain price because it usually needs some fix-ups. For that reason, he buys the house using his home equity line secured on his primary residence or a line of credit secured on something other property so he can give the seller a cash offer. The seller usually is more willing to sell at a bargain price because Barry is using money not connected with the house he is buying so there is no need to wait on an appraisal and he can close quicker.
Barry is pretty happy at the closing. Barry has a plan. He gets the keys to the house he bought and heads over there with his fix it up crew. Within a couple of weeks or more Barry's bargain house is fixed up, painted up and ready for some happy tenants to move in and start paying him rent.
Since I am Barry's mortgage officer, he and I work together a lot. I already know he wants to pay his variable credit line back as soon as possible and get his low fixed rate 30-year mortgage in place. Before Barry even closes on a house, he and I have already started processing his loan request for the long term fixed rate mortgage. Once Barry has driven the last nail and painted the last wall in the house, I have done an appraisal for his permanent loan and gotten him approved.
Now he closes on the fixed low interest 30-year mortgage with me and he uses the funds to pay off the credit lines he used to purchase the home. Once his credit lines are paid off, they are ready for him to use to make his next bargain purchase.
REAL ESTATE TIP OF THE WEEK (1 to 1.5 minutes to share a real estate related money-saving or time-saving tip):
ANNOUNCEMENTS:
Talk Shoppe offers free networking & education to anyone interested in real estate or in business or in health and wellness. Talk Shoppe meets every Wednesday 9A-10A CT at Concorde Career College 5100 Poplar Ave 1st floor Memphis, TN (Clark Tower). You can also join the even on zoom. Go to www.TalkShoppe.com and click the Events tab for the link to get into the event online. This Wednesday June 29 2022 9A CT "The Mastermind Principle based on the book Think and Grow Rich by Napoleon Hill.
Talk Shoppe thanks Kim Halyak of the Cooper Young Garden Walk for her contribution to make Talk Shoppe's free networking and education free to our community. Connect with Kim Halyak of Cooper Young Garden Walk for some great garden ideas at 901 299-5887
Thank you to Tim Gilliland of www.BackupRX.com for helping us at Talk Shoppe to keep our data backed up and ready to restore in case of a computer crash. Enjoy peace of mind knowing YOUR data is safe and ready to restore when you need it. www.BackupRX.com
4. Subscribe at www.JoGarner.com and you can get our weekly blog posts with podcasts conveniently in your inbox.
5. Real Estate Mortgage Shoppe reminds you to MAKE YOUR PLAN. LET'S WORK YOUR PLAN. IF THE DEAL WORKS FOR YOU TODAY, DO IT TODAY.
SPECIAL NOTE: REAL ESTATE MORTGAGE SHOPPE RECOMMENDS THAT YOU CONSULT WITH A FINANCIAL, LEGAL OR OTHER CERTIFIED, LICENSED PROFESSIONAL BEFORE ACTING OR INVESTING ON ANYTHING YOU HEAR OR SEE FROM THE CONTENT ON THIS SHOW OR BLOG POSTS. THE INFORMATION WE SHARE ON REAL ESTATE MORTGAGE SHOPPE IS GENERAL IN NATURE MEANT FOR GENERAL EDUCATIONAL PURPOSES ONLY. ALL EXAMPLES GIVEN FOR ILLUSTRATION PURPOSES ON REAL ESTATE MORTGAGE SHOPPE AND ARE BASED ON TRUE STORIES BUT WE USE FICTIONAL CHARACTERS AND DO NOT DIRECTLY REFLECT REAL PEOPLE OR EXACT DETAILS IN ANY OF THE SITUATIONS.
QUOTE CORNER:
Leonard Cohen says "There's a Crack In Everything. That's How the Light Gets In"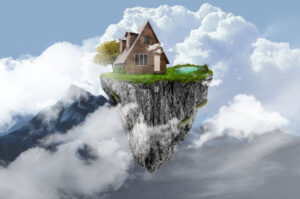 ____________________________________________________________________________________
REJOINDERS:
Pat Goldstein, Crye-Leike Realtors 901 606-2000

Ed Hill of Masters Roofing www.memphishomemaintenanceshow.podbean.com

Rob Draughon and Shelley Rothman closing attorney with Griffin Clift Everton and Maschmeyer 901 752-1133
Transitional Music: "Let The Sun Shine In" by the 5th Dimension; "Always Look For The Silver-Lining" by Judy Garland; "Best Day of My Life" by American Authors; "Memphis" by Johnny Rivers for the Look Back Memphis Trivia Contest
PICK UP YOUR COPY OF "CHOOSING THE BEST MORTGAGE-THE QUICKEST WAY TO THE LIFE YOU WANT" by: JO GARNER
An essential guide for real estate professionals and their customers.
Now on Amazon and Barnes and Noble
ABOUT TOM KING, REAL ESTATE APPRAISER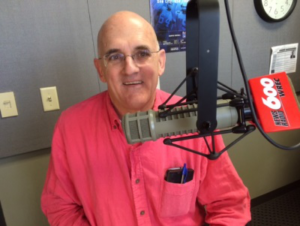 Tom is a well- respected and sought after appraiser in Memphis, Tennessee.  He is a second generation appraiser with 40 years of experience.  He has been elected to the Memphis Area Association of Realtors Board of Directors three times.  
Tom is a certified residential appraiser in Tennessee.  He have appraised over 20,000 homes in his career.  A graduate from the University of Tennessee with a degree in real estate, Tom is also a Certified Relocation Professional (CRP).  Tom also has vast experience in dealing appraising real estate for pre-listing sales, cash buyers, divorce settlements, estate settlements. (901) 487-6989
ABOUT JO GARNER-MORTGAGE LOAN OFFICER: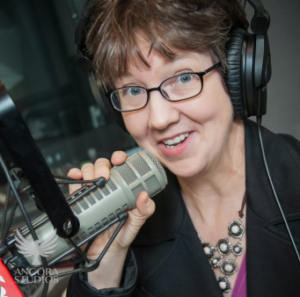 WHAT DO YOU WANT TO ACCOMPLISH WITH YOUR MORTGAGE?
www.JoGarner.com (901) 482 0354 jo@jogarner.com twitter @jogarner NMLS# 757308
(currently working with Cardinal Financial Company, Limited Partnership NMLS #66247 equal housing opportunity 2645 Appling Rd 102 Memphis, TN 38133 ) Online loan application https://online.cardinalfinancial.com/#/p/apply/jogarner
www.cardinalfinancial.org for licensing info www.nmlsconsumeraccess.org/EntityDetails.aspx/company/66247 "Whatever YOUR personal priorities are, my job is to help you get the mortgage terms that will give you bragging rights when you talk about it and help you score on hitting your goals ."
As a mortgage loan officer, my job is to help you get to the benefits you want from your financing terms. What is most important to you? I can help you find the financing terms that will help you get to what you want. What is your comfort level on a house payment? How much are you comfortable paying down,? What type of financing do you need to get the house you want to buy or refinance?
Different clients have different priorities in life—some are buying their first home with very little down payment funds. Some are recovering from medical challenges, divorces or preparing to send children to college and some are embarking on a long term goal of buying properties to build rental income."
Jo Garner is a mortgage officer with extensive knowledge in tailoring mortgages to her customers who are refinancing or purchasing homes all over the country. She offers conventional, FHA, VA or other loan programs for refinancing and purchases.
Jo can help you look at rent vs buy, when it makes sense to refinance, how to get the best deal on your home purchase financing.
Jo Garner has been in the real estate/financing business for over 25 years.  She got her start in Portland, Maine where she first began her real estate career. She received her real estate education from the University of Southern Maine  and was personally mentored in San Diego, California  by Robert G. Allen, author of Nothing Down, Creating Wealth and The Challenge.
On moving back to West Tennessee in 1987, she went into business buying and selling discounted owner-financed notes secured on real estate.  In 1990 Jo went to work for a residential mortgage company and has been a mortgage loan officer for over 25 years.  Her goal is to offer excellent, affordable service to her customers, tailoring the loan programs to the specific needs of her clients. 
In addition to her work in the mortgage field, Jo Garner  is the primary sponsor and founder of Talk Shoppe in Memphis. www.TalkShoppe.com Jo Garner also host the radio show Real Estate Mortgage Shoppe airing on News Radio AM 600 WREC and iHeart Radio with podcasts and show notes published on www.JoGarner.com Pick up Jo Garner's book on Amazon or Barnes and Noble "Choosing the Best Mortgage-The Quickest Way to the Life You Want"