Today I will be covering the top 6 reasons my mortgage clients love owning their own homes. Tom King, our expert appraiser will be sharing some interesting trends he is seeing with our housing market. We hope to hear from you too and why YOU enjoy owning your home.
What do YOU want to accomplish with YOUR mortgage? Make your plan. Work your plan. If the deal works for you today, do it today. Let's stay connected! Subscribe for weekly Real Estate Mortgage Shoppe podcasts with show notes at www.JoGarner.com
To Your Success,
Jo Garner, Mortgage Loan Officer NMLS# 757308 (901) 482-0354 Jo@JoGarner.com www.JoGarner.com
Good morning, Memphis! Welcome to our internet listeners and podcast listeners across the 50 states! You're on Real Estate Mortgage Shoppe. I'm your host, Jo Garner, Mortgage Loan Officer. You can connect with me at www.JoGarner.com. Our general topic is HEARTH AND HOME SHOW-TELL US WHY YOU LOVE OWNING YOUR OWN HOME. Subscribe to get Real Estate Mortgage Shoppe podcasts with show notes at www.JoGarner.com Call us while we're live today December 26th, 2020 at (901) 535-9732.
INTRODUCING TOM KING, EXPERT APPRAISER WITH BILL KING COMPANY
Back in the co-host chair we have Tom King of Bill King Appraisal Company. Tom, we have been experiencing in the marketplace some of the lowest rates we have seen in our lifetimes. Lots of people are refinancing their mortgages or on the move to buy a bigger better house or even downsizing for a simpler life You have been working from sunrise to LONG after sunset on home appraisals. Our regular listeners know you, but tell the others a little about yourself and what type appraisals you do for your clients. (tom has about 1 min to 1.5 min to intro himself)
(Jo) Here are 6 big reasons why many of my mortgage customers say they love owning their own home:
(Jo) APPRECIATION- One of the advantages of OWNING your own home is that feeling of financial security when you realize historically real estate has enjoyed long term, stable APPRECIATION of about 5% to 2% each year from 1972 through 2014 and year-over-year from 2019 through 2020 appreciation hit about 7% according to the National Association of Realtors. We saw a dip during the housing crisis a few years ago, but values are still up on a cumulative basis. AND, US households are expected to rise 10-15% over the next decade keeping demand for housing ongoing.

TAX BENEFITS – The new Tax Bill passed at the end of 2017 effective starting in 2018 still has quite a number of tax benefits for homeowners and rental property owners too. Check out a Real Estate Mortgage Shoppe show from January 2018 with Tax Attorney, Wis Laughlin http://jogarner.com/homeowners-can-take-advantage-new-tax-law-2018/

BUILDING WEALTH- As home values go up you have more net worth. Every time you make a principal and interest payment on your mortgage, a bigger and bigger percentage of the payment goes toward paying down your mortgage until one day, you will own your home with no mortgage balance to have to pay.

READY SAVINGS ACCOUNT- Unlike rent, when you make payments on your mortgage, the balance that you owe on the loan goes down and the amount of the value in the house that belongs to you goes UP slowly or quickly depending on the values of homes in your area and depending on the amount you pay to reduce the principal balance of the loan.
Several of my mortgage customers, once they have built up quite a bit of value in their home, they take out a 2nd lien credit line loan to buy income-producing rental property. Later they get a fixed rate mortgage on the rental property and pay off the credit line so they can use it again to buy more rental property and so on.
These investors use their 2nd lien credit line that is secured on their home to gradually acquire more and more income-producing assets. Before too long, they don't have to work a job anymore. The income-producing properties are earning passive income for these investors. SWEET!
Other clients have used their equity in their homes to help fund college for kids or for unexpected home improvements. Some of my self-employed clients have used the 2nd lien credit line for investment in their businesses.
Stable payment- Unlike rent that usually goes up every year, the fixed rate mortgage principle and interest payment stays the same for the life of the loan. No more landlords knocking on your door to raise the rent again.

ROOTS- When you own your own home, you tend to integrate into the community where you make friends as close as family. You enjoy friendships and the support of neighbors and other associations
(Tom adds his observations about how values have been moving in the Mid-South and other input –)
You're on Real Estate Mortgage Shoppe. I'm your host, Jo Garner, Mortgage Loan Officer. What do YOU want to accomplish with your mortgage? Make your plan. Let's work your plan if the deal works for you today, let's do it today. When we come back we will be hearing more from Tom King, our expert appraiser. We will also be hearing from Taylor and Leah Morse. Call us and let us know the reason YOU enjoy owning YOUR home. (901) 535-9732
(Apologies to people who tried to call in. Our phone lines were out due to explosion in Nashville the day before)
TALK SHOPPE BUSINESS TIP FOR REAL ESTATE PROS
2nd segment after 9:15 advertising break – (producer to start the song "Taking Care of Business" by Bachman Turner Overdrive –but bring the volume down before the lyrics start) It's time to talk shop with Talk Shoppe's Business Tip For Real Estate Professionals. Talk Shoppe is a marketing company offering free education and networking to anyone interested in real estate or in business. Talk Shoppe is made possible by the financial support of its sponsors and advertisers. For more about Talk Shoppe, go to www.TalkShoppe.com (shoppe) For our Talk Shoppe Business Tip today we have Talk Shoppe sponsor Leah Anne Morse of All Things New. Leah Anne, people have said that you make transitions easier and more joyful when down sizing or upsizing to a new home. You handle estate sales too. Leah Anne Morse, what is our Talk Shoppe Business Tip for Real Estate Professionals today? (Leah has about 1.5 minutes to share some of her tips
Leah Anne Morse , how do we contact you? (901) 488-9733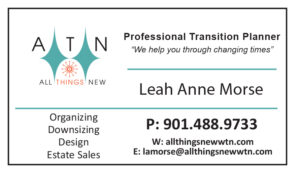 ___________________________________________________________
TOPICS COVERED BY TOM KING, BILL KING APPRAISAL COMPANY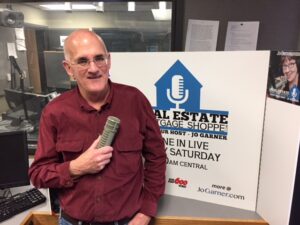 Talk about the direction home values have been taking over the last year or so in the Mid-South and why the value trends have helped people feel good about owning their own homes?

What are some ways homeowners and home buyers can effectively take steps to deal with a low appraisal value?

If we want to renovate or upgrade the home where we live, what are some upgrades that add the most dollar value per dollar spent?

What are some renovations or upgrades do NOT add much value per dollar spent?

What are some reasons YOU enjoy owning your own home?
___________________________________________________________
TOPICS COVERED BY JO GARNER, MORTGAGE LOAN OFFICER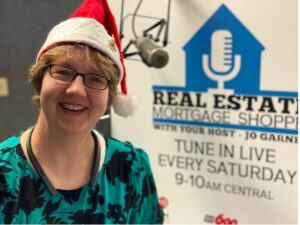 Earlier in the show we talked about the 6 top reasons my mortgage clients say they enjoy owning their own home:
Appreciation. 2. Tax Benefits 3. Building Wealth as they pay down the mortgage 4. Acts like a savings account 5.Stable monthly payment 6. Roots.
Let me introduce you to a former mortgage client who used their home in some sense like a savings account. This client had a spouse who had been fighting an illness for the past couple years. The family income is lower ,due to time off work and the monthly bills are higher. This couple had always felt confident about the way they handled their finances and their high quality credit scores. But they feared their good track record was about to be destroyed.
They searched out several possible solutions, but each road looked like they would be adding mounds of debt that would only make matters worse for them later. They decided to refinance and take their mortgage back to a 30 year with a lower rate in order to save around $500/mo. Once they get through the medical crisis, their plan is to turn around and apply a good portion of the $500/mo savings to paying extra principal payments to get rid of the loan earlier than how fast they would have paid off the mortgage if they did not refinance at all.
The switching around on the programs to lower their monthly obligation right now and be able to pay off the mortgage later works when you own your own home. When you rent, your landlord is in control of the monthly payment so your options are not flexible.
BUILDING WEALTH BY RESTRUCTURING TO A SHORTER MORTGAGE TERM
This next family stayed busy with work, community club projects and taking care of other family members. They knew that in a little over 10 years they wanted to retire and they realized with a sinking feeling that their income would not be quite high enough to do some of the things in retirement that they would like to enjoy doing. If only they didn't have the mortgage to have to pay. Their plan to build wealth by getting rid of the mortgage went something like this:
They made a commitment to call me and explore some refinancing/restructuring mortgage options. Their rate was okay on their current mortgage for when they originally got it and they had about 20 years remaining before it would be paid off. We were able to refinance them, drop the rate to down about a point and a half and shorten the term to 15 years, getting rid of 10 years in mortgage payments. And the payment was about the same than the one they had on the longer term. With this winning strategy, this couple LOVED their home and their financing because now they were set up to retire earlier and wouldn't have to worry about dealing with the mortgage on their home-sweet-home.
Should we buy a home or rent? Brent and Bella Beaumont's story-MULTIPLE EXIT STRATEGIES KEEPING A STABLE HOUSE PAYMENT
Brent and Bella had been renting an apartment in an neighborhood that seemed to be attracting more crime. When they first got married and moved into the apartment the rent was less than $900/month but now it was over $1,000 per month. When Brent and Bella got the news they were going to have their first baby, the apartment, they realized was too small for their growing family. The payment was too large.
How were they going to find a bigger home with a smaller payment? They wanted to be in a good area where their children could go to the same schools that Bella attended growing up The other challenge was they had very little in savings to put down on a house.
The decision to rent vs buy? Brent and Bella didn't think they had a choice. But, they talked with a realtor who explained to them that, right now, in the Memphis area, they really could find a bigger home in an area where they wanted their children to grow up with a smaller payment and for less than $1,000 to pay at the closing table.
The realtor showed Brent and Bella several homes and they made several offers. Finally, the seller on a nice 3 bedroom home accepted their offer and even agreed to pay the Beaumont's closing costs. Their realtor pointed out two advantages of buying the home they were purchasing. As their loan officer, I pointed out two more advantages that would give the Beaumont's, not one, but multiple exit strategies so they would never have to feel stuck.
The first advantage, the realtor pointed out, was that in the neighborhood where Brent and Bella had decided to buy, home values had traditionally increased in value over time. That meant that 3 to 5 years down the road, they could probably sell the home and buy another home if the need arose to move.
The second advantage, the realtor pointed out after she researched the area, was that the property the Beaumont's were purchasing was located in a strong rising rental market. If the trend of rising rent rates remained steady, the Beaumont's would also have a choice of buying a new home later on and using this property for income-producing rental income -just in case the home selling market was tougher a few years down the road when and if the Beaumont's decided to move to a different home.
The third advantage, as their mortgage officer I got to point out to them, was that the mortgage program they were using was a government FHA assumable loan. That meant, if the Beaumonts could not sell their home outright in a future market and they did not want to use the property as an income-producing rental, they could allow someone to qualify with their mortgage company to take over payments or assume their mortgage instead of the future buyers having to get a new loan. If mortgage rates were much higher in the future when the Beaumont's decided to sell, they buyers might even pay the Beaumont's more upfront for equity to have the privilege of qualifying and taking over the existing much lower interest rate mortgage.
The Beaumont's had three possible positive exit strategies on buying their first home. They could enjoy that peaceful feeling of being free and not stuck. They got some down payment assistance from the city of Memphis and some gift money from parents too and bought their home with about $500 down. They moved into a much larger home than the former cramped apartment with a fixed interest rate payment a couple of hundred dollars less per month than what they had been paying rent. A very SWEET deal for the Beaumont's and their sweet little one on the way.
REAL ESTATE TIP OF THE WEEK (Taylor Morse from Cartridge World or Leah Anne Morse of All Things New)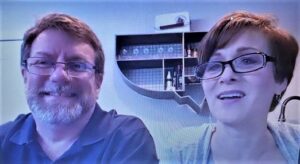 ANNOUNCEMENTS:
Talk Shoppe offers free networking & education to anyone interested in real estate or in business. Talk Shoppe meets every Wednesday 9A-10A CT on zoom Get the zoom web link by going to www.TalkShoppe.com can clicking on Events. Talk Shoppe will not be meeting the weeks of Christmas and New Years Day. But we send out to you JACK'S CHALLENGE- Jack Redden was a retired counselor who spent his days attending business networking groups around town and offering to spend time over coffee with anyone who was going through a tough time. Every year Jack would ask us (and now I am asking you) "Who do you know who is alone this holiday? Who do you know who is going through a rough time? Invite them to coffee. Be the friend that person needs right now."
Talk Shoppe events are free thanks to sponsors like Brett Carter of ServiceMaster by Cornerstone. When you restore you home or office after a fire, flood or bio hazard. Don't go it alone, call Cornerstone (901) 624-9200
Thank you to Talk Shoppe sponsors Peggy Lau and Kurt Lau of Dreamtrips. When you want to take first-class vacations but pay only a fraction of the costs. Talk with Peggy or Kurt about how to improve life's experience with vacation experiences (901) 289-0747
Thank you to Talk Shoppe supporters Jana Cardona, executive director of Business Network International—offering you a system of ongoing business leads by the power of referral. www.bnimidsouth.com
Thank you to Talk Shoppe supporter Nita Black, business strategist. Nita can help you get your business financials in order and put you on the path to making more money info@nitablack.com
2. Wishing for all of our valued listeners a happy and healthy 2021
Tigers?
4. Subscribe at www.JoGarner.com and you can get our weekly blog posts with podcasts conveniently in your inbox.
5. Real Estate Mortgage Shoppe reminds you to MAKE YOUR PLAN. LET'S WORK YOUR PLAN. IF THE DEAL WORKS FOR YOU TODAY, DO IT TODAY.
SPECIAL NOTE: REAL ESTATE MORTGAGE SHOPPE RECOMMENDS THAT YOU CONSULT WITH A FINANCIAL, LEGAL OR OTHER CERTIFIED, LICENSED PROFESSIONAL BEFORE ACTING OR INVESTING ON ANYTHING YOU HEAR OR SEE FROM THE CONTENT ON THIS SHOW OR BLOG POSTS. THE INFORMATION WE SHARE ON REAL ESTATE MORTGAGE SHOPPE IS GENERAL IN NATURE MEANT FOR GENERAL EDUCATIONAL PURPOSES ONLY. ALL EXAMPLES GIVEN FOR ILLUSTRATION PURPOSES ON REAL ESTATE MORTGAGE SHOPPE AND ARE BASED ON TRUE STORIES BUT CHANGE NAMES AND CERTAIN DETAILS THAT DO NOT AFFECT THE INTEGRITY OF POINTS WE ARE MAKING IN THE EXAMPLES.
QUOTE CORNER:
Anonymous "Life takes you to unexpected places. Love brings you home."
____________________________________________________________________________________
REJOINDERS:
Mark Loden, MKL Monthly Budgeting Service (901) 624-0052

Genell Holloway, Eagle Hollow Enterprises -Health, accident, life insurances & retirement options (901) 270-1127

Ed Hill, Masters Roofing (901) 273-6594
Transitional Music: "Caroling Caroling" by Nat King Cole; "The First Noel" by Elvis Presley; "Christmas Canon" by Tran-Siberian Orchestra; "Taking Care of Business" by Bachman Turner Overdrive for Talk Shoppe Business Tip To Real Estate Pros.
________________________________________________________________________
ABOUT TOM KING, REAL ESTATE APPRAISER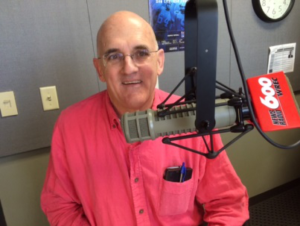 Tom is a well- respected and sought after appraiser in Memphis, Tennessee.  He is a second generation appraiser with 40 years of experience.  He has been elected to the Memphis Area Association of Realtors Board of Directors three times.  
Tom is a certified residential appraiser in Tennessee.  He have appraised over 20,000 homes in his career.  A graduate from the University of Tennessee with a degree in real estate, Tom is also a Certified Relocation Professional (CRP).  Tom also has vast experience in dealing appraising real estate for pre-listing sales, cash buyers, divorce settlements, estate settlements. (901) 487-6989
ABOUT JO GARNER-MORTGAGE LOAN OFFICER: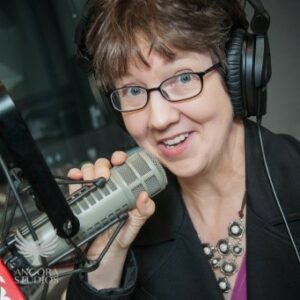 WHAT DO YOU WANT TO ACCOMPLISH WITH YOUR MORTGAGE?
www.JoGarner.com (901) 482 0354 jo@jogarner.com twitter @jogarner NMLS# 757308 (currently working with Sierra Pacific Mortgage, Inc)
"Whatever YOUR personal priorities are, my job is to help you get the mortgage terms that will give you bragging rights when you talk about it and help you score on hitting your goals ."
As a mortgage loan officer, my job is to help you get to the benefits you want from your financing terms. What is most important to you? I can help you find the financing terms that will help you get to what you want. What is your comfort level on a house payment? How much are you comfortable paying down,? What type of financing do you need to get the house you want to buy or refinance?
Different clients have different priorities in life—some are buying their first home with very little down payment funds. Some are recovering from medical challenges, divorces or preparing to send children to college and some are embarking on a long term goal of buying properties to build rental income."
Jo Garner is a mortgage officer with extensive knowledge in tailoring mortgages to her customers who are refinancing or purchasing homes all over the country. She offers conventional, FHA, VA or other loan programs for refinancing and purchases.
Jo can help you look at rent vs buy, when it makes sense to refinance, how to get the best deal on your home purchase financing.
Jo Garner has been in the real estate/financing business for over 25 years.  She got her start in Portland, Maine where she first began her real estate career. She received her real estate education from the University of Southern Maine  and was personally mentored in San Diego, California  by Robert G. Allen, author of Nothing Down, Creating Wealth and The Challenge.
On moving back to West Tennessee in 1987, she went into business buying and selling discounted owner-financed notes secured on real estate.  In 1990 Jo went to work for a residential mortgage company and has been a mortgage loan officer for over 25 years.  Her goal is to offer excellent, affordable service to her customers, tailoring the loan programs to the specific needs of her clients. 
In addition to her work in the mortgage field, Jo Garner  is the primary sponsor and founder of Talk Shoppe in Memphis. www.TalkShoppe.com Jo Garner also host the radio show Real Estate Mortgage Shoppe airing on News Radio AM 600 WREC and iHeart Radio with podcasts and show notes published on www.JoGarner.com