LET'S GET STARTED…
(Jo) (Good morning, Memphis! Welcome to our internet listeners and podcast listeners across the 50 states! You're on Real Estate Mortgage Shoppe. I'm your host, Jo Garner, Mortgage Loan Officer. You can connect with me at www.JoGarner.com. Thank you to real estate closing attorneys Rob Draughon and Shelley Rothman of Griffin Clift Everton and Maschmeyer for sponsoring this episode of Real Estate Mortgage Shoppe. For your home purchase or refinance, call Rob Draughon and Shelley Rothman at 901 752-1133.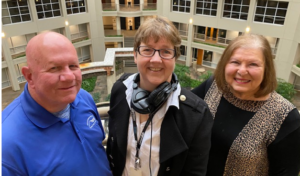 Our general topic is How To Achieve Homeownership and Mortgage Financing Quick & Easy Like 1,2,3. Subscribe to get Real Estate Mortgage Shoppe weekly blogposts with podcasts at JoGarner.com Call us while we are live today NOVEMBER 12th, 2022 at 901 535 9732.
If you want to hear the audio from today's show click below!
Have you thought about buying a house or refinancing one and the thought of coming up with the paperwork is just too daunting? Today I am going to take you through three easy steps to getting your mortgage approved. I will share with you some tips on how to quickly find the documents you will need to send and how to get them uploaded securely quickly and easily. Ed Hill of Masters Roofing and Home Repair will be covering some wisdom on what needs to be repaired and how to get it done almost effortlessly.
INTRODUCING ED HILL OF MASTERS ROOFING AND HOME REPAIR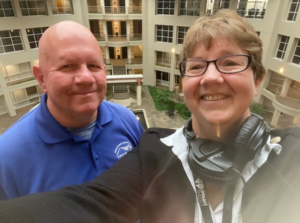 Ed Hill of Masters Roofing and Home Repair is back in the studio. Ed Hill has been senior consultant for Masters Roofing since 2008. His company is rated A+ by the BBB. Ed is also a veteran. Thank you for your service, Ed. Check out Ed Hill's podcast that offers good ideas and help at wwww.memphishomemaintenanceshow.podbean.com (Ed talks about the services Masters Roofing offers like roof replacement and repair. Also Home repair like painting inside and out, replacing rotted wood. Get your repairs fixed as soon as possible. If some repairs are not corrected soon, they can cause even worse problems.
(Jo) Are you that person who wants to buy a home one day but you don't want to have to pull together the paperwork to give to the lender? Technology has come a long way in streamlining the mortgage process. Today you can complete your loan application online, be preapproved, buy a house, upload your supporting documents securely from your phone and close within less than 30 days without ever meeting the loan officer in person. Others like to talk with their loan officer and explore financing options so they can feel confident they made the right decision.
A good example of a quick and easy mortgage process is this story of Chelley Chelinsky (not her real name.) Chelley spent many years in the military. She had to move a lot and kept her paperwork handy to give to the mortgage company. When relocating, Chelley had to move fast. She only had about 3 days to shop for a home and get her offer accepted on a house that she liked.
Step 1: When Chelley was notified she would be relocating, the first item to prepare to buy a home was to review her budget to know the maximum she could pay per month and the maximum she could pay down at closing
Step 2: Next Chelley got on the internet to check out homes for sale in the area. She contacted a couple of local realtors who advertised their special designation to work with military personnel. One of the realtors connected Chelley with a local mortgage officer.
Step 3: Time constraints were tight so Chelley completed the loan officer's loan application late one night from an online link. The loan officer replied with a prequalification letter the next day with an estimate of payment and move-in costs. The loan officer included the list of documents the mortgage company would require. Chelley accessed her leave and earnings statement online along with her bank statement and a few other documents. It took less than 15 minutes to upload them to the lender from her phone to a secure link from the lender.
Step 4: She found a house. The realtor showed her the home room by room via Facetime on her phone. She made her offer via email and everyone e-signed the acceptance within just a few minutes of it hitting the email box.
Step 5: The mortgage company ordered the credit and ran the application through the preliminary underwriting software. Next they started processing Chelley's paperwork, ordered the title work on the home, ordered the appraisal and a few other reports.
Step 6: The mortgage company notified Chelley within less than 30 days that her loan was clear-to-close and it was time to go to closing.
You're on Real Estate Mortgage Shoppe. I'm your host, Jo Garner, licensed Mortgage Originator. Connect with me at www.JoGarner.com What do YOU want to accomplish with YOUR mortgage? Make your plan. Work your plan. If the deal works for you today, let's DO IT TODAY. When we come back you will be getting more wisdom from our expert real estate appraiser, Tom King. Be on your best behavior. Santa Claus is dropping back into the Real Estate Mortgage Shoppe studio to share some of his wisdom too. See you back in just a moment.
2nd segment is after 9:15 break from about 9:18Am to 9:30 AM break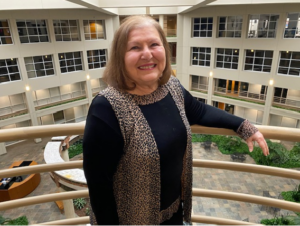 It's time to talk shop with Talk Shoppe's Business Tip For Real Estate Professionals. Talk Shoppe is a marketing company offering free education and networking to anyone interested in real estate or in business or health and wellness. Talk Shoppe is made possible by the financial support of its sponsors. For more about Talk Shoppe, go to www.TalkShoppe.com (shoppe) For our Talk Shoppe Business Tip today we have Talk Shoppe Sponsor who is known as the "Gold Standard in Real Estate." Pat Goldstein, realtor with Crye-Leike in West TN and North Mississippi, helps her clients buy the right home and helps homeowners sell their homes too. She is a member of the Multi-Millionaire Club with multiple designations. Pat Goldstein, what is our Talk Shoppe Business Tip for Real Estate Professionals today?
Tip: If you are looking to buy a home, make a list in the order of priority of things you really require in a house. Make a list in order of priority of things you do NOT want in a home. Give this list to your realtor to help them show you homes that meet your criteria.
Pat Goldstein, Realtor with Crye-Leike Inc.
Designations:
CBS – Certified Builder Specialist
CRA – Certified Relocation Associate
CRS – Certified Residential Specialist
GREEN – Green Agent
GRI – Graduate, Realtors Institute
MMDC – Crye-Leike Multi-Million Dollar Club
SRES – Seniors Real Estate Specialist
SRS – Seller Representative Specialist
Vice-President – Circle of Excellence
TOPICS BY ED HILL OF MASTERS ROOFING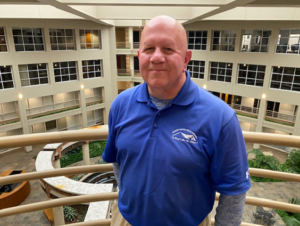 It's 9:07 am do you know where your roof, paint and gutter worries are? Answer: they are still on your home! Did you know that collecting estimates does not solve your roof, paint and gutter worries. Do you know what does? Turning your worries over to an expert by signing a contract! That solves your roof, paint and gutter concerns.
Save this number in your cell phone 901-273-6594 under Roof Guy
Send a text or call to 901-273-6594 today…Do it now, do it now, do it now
Set an appointment to deal with your roof, paint and gutter worries
Sign a contract with an expert to say Buh-Bye to your roof, paint and gutter worries
Ed Hill, Senior Consultant, Masters Roofing Memphis 901-273-6594 will gladly inspect your roof, paint and gutter issues and propose a solution. With a signed contract you can look forward to permanently solving these concerns.
________________________________
3rd segment following 9:30 break about 9:35 am to 9:45 am
TOPICS COVERED BY JO GARNER, LICENSED MORTGAGE LOAN ORIGINATOR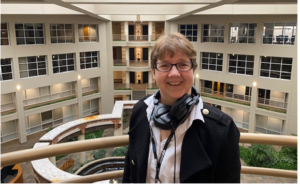 What are lenders looking for when processing and approving your loan
Credit A great score is 780 to 850. Okay scores are 720 to 760. Some loan programs accept credit scores from 580 to 719. The higher the score, the better the interest rate. The lower the score, the higher the rate.

Funds to close. The source of funds need to be verified and can't just appear out of thin air. Family gifts are okay on most loans. Borrowed funds are usually okay if the loan is secured on acceptable collateral.

Verify your income and make sure that you can afford the home and still pay your other bills

Appraisal on the property to make sure the value is acceptable and the condition of the property is acceptable too. The title company checks the title on the property to make sure that it is clear of liens or other claims from others.
Tips and Time-Saving Hacks When Processing a Loan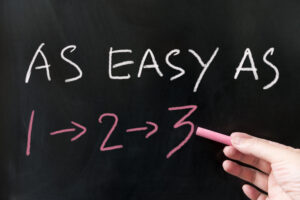 Henry Hurryup was always in a rush to get something done so he could race to do the next thing. He owned his own business and had learned a process of juggling all of his responsibilities. Often Henry would stop and review a list of all the things he urgently needed to get done. Then he would attempt to assign each to-do item and attempt to automate it, delegate it or eliminate it. This made him productive. His favorite strategy was to delegate which made his mortgage process quick and easy, like 1,2,3.
Here is a list of common documents the lender will ask you :
Most mortgage companies will send you a link where you can set up a user name and password to upload your pdf's documents to this secure portal You can also use this portal to e-sign documents straight from your phone. (No need to print)

If the mortgage company requires tax returns, contact your CPA to ask if he/she will scan all pages of the last two years of your personal business tax returns to you and you can upload them to us . Some loans might require the last two years business tax returns too.

Online banking allows you to pull your bank statements off the computer and save it as a pdf to upload to the mortgage company through the secure portal.

Appraisal money. Most software allow you to pay online through a link
From Jo Garner's book Choosing the Best Mortgage-The Quickest Way to the Life You Want
IMPORTANT DO'S AND DON'TS FOR SMOOTHER LOAN PROCESSING
From: Jo Garner, Mortgage Loan Officer NMLS# 757308 (901) 482-0354
PLEASE REVIEW, INITIAL EACH SECTION & SCAN TO JO@JOGARNER.COM
https://www.youtube.com/watch?v=CkBoEhqmmb0
______(initials) It is vitally important that you do not change anything on your asset statements after Jo has reviewed your bank statements. Any decrease in your assets could make or break your loan approval or cause a delay in your closing. ANY LARGE DEPOSIT NOT PAYROLL RELATED NEEDS TO HAVE THE SOURCE DOCUMENTED. (You can get images of the deposit and copies of deposit slips from your bank.)
______(initials) If you are legally married, and buying or refinancing a primary residence, even if your spouse is not on the loan nor on the title, your spouse will be required to sign a few key documents to keep your title clean under the state law. Change in marital status could cause problems on title.
______ (initials) When it comes time to provide bank statements or any asset account, or tax return, it is necessary to provide ALL pages of the statement, even if it is a blank page. On asset account statements, make sure the name of the bank, your name and at least part of the account number appears on any bank documentation you submit to us.
(If you turn in a 401k statement, please get a letter from the administrator stating terms of the plan including terms of withdrawal—even if you are not withdrawing funds)
_______ (initials) Please do not make any changes to your income or manner of payment from income from your business or employment. When it is time to send tax returns, please send ALL pages including any K-1s if applicable. Even if your income is increasing, under current loan guidelines some methods of income payment are not allowed to be counted as qualifying income so it is important to let your loan officer know of upcoming changes right away to make sure the type payment of income is acceptable for loan qualification purposes. If you own 25% or more of a business, please send all pages of the business tax returns for the past 2 years also. (In some cases underwriting may require a year-to-date Profit and Loss for self-employed borrowers.) Note: If your IRS transcripts or tax returns indicate that taxes are owed, you must document the source of funds to clear the taxes owed or show proof of accepted payment plan and proof of three months payments made to IRS or other agency to clear debt.
(Some mortgage products do not require tax returns at all-check with your mortgage officer for a personalized list of documents needed for your specific loan)
(PLEASE DISCLOSE ANY PAYMENT PLANS MADE TO IRS OR OTHER OUTSIDE AGREEMENTS THAT MAY NOT SHOW ON THE CREDIT REPORT. THESE PAYMENTS NEED TO BE CALCUATED TO DETERMINE YOUR TRUE DEBT-TO-INCOME RATIO.
PLEASE DISCLOSE ANY IRS OR OTHER LIENS THAT MIGHT SHOW UP ON OTHER REPORTS CONNECTED TO YOU. NOT DISCLOSING THESE CAN JEAPORDIZE YOUR LOAN APPROVAL LATER IN THE PROCESS)
________(initials) If you file your tax returns right before or during the loan process, this can delay your loan process by a month or more due to the time it takes the IRS to fully process and log your numbers into the government required IRS third-party transcript for that tax return that must be included in your loan file. You may consider filing an extension on filing your IRS return in order to avoid this delay. (Underwriting may ask for a year-to-date Profit and Loss for self employed borrowers.)

_______ (initials) Do not open any new credit accounts (and especially not a 12-months-same-as-cash account.) Do not add balances to any existing credit accounts. Do not apply for any new credit during the loan process. Do not make any changes on your credit status.

_______ (initials) Please check your tax returns and make sure you do not have any undisclosed business losses. If so, please notify your loan officer.

________(initials) Make sure that you keep your accounts paid current during the loan process. Even though you are planning to pay off an account at closing, please do not allow this account or any others, including any mortgages, to go 30 days late even if the closing the delayed. (This could cause your credit scores to drop right before closing and jeopardize your loan approval.)

_______ (initials) Use funds for closing DIRECTLY from the account where we have verified your funds. If funds come from a different account, it can delay or jeopardize your closing . Also do not move money from the account where funds were verified to another account to access for closing. Funds must come DIRECTLY from the account where funds were verified and not moved to a different account for any reason. Earnest money must come from the account that you will be fully documenting.

________(initials) REMEMBER, AT CLOSING THE FUNDS WILL NEED TO BE IN THE FORM OF A CASHIER'S CHECK AND/OR WIRE PAYABLE TO THE CLOSING AGENT. You will need 2 forms of ID at closing including drivers license. All borrowers and interested parties will need this documentation at closing.

_______ (initials) If you are on any of the accounts we are verifying with another person, you will need to get a short letter, dated and signed by the other person identifying the account and stating that you have full access to the funds.

_______ (initials) If there will be a full appraisal on the property you are financing, please inspect the subject property for repairs that may be required prior to closing by the appraiser. Some common required repairs are leaky roof, rotted wood, peeling paint, torn flooring, broken tile, non-functional plumbing, electrical or HVAC systems, drainage problems, holes in sheetrock, broken windows, foundational problems, termite damage, hazardous waste on property, etc.
If the property is in a flood zone, flood insurance will be required. Appraisal values are determined by the assigned appraiser. Comparable property sales over the last 6 months to a year on houses like the subject property in the subject property neighborhood are used to determine the official value used by the mortgage company. Government guidelines require the mortgage company to order an appraisal and have the appraiser to be assigned to the property by a third-party, government approved order agency separate from the mortgage company.
The mortgage company must order the appraisal from the approved agency. Appraisals from other mortgage companies and appraisals ordered by anyone else, are not qualified to be used under current loan regulations.
If the appraiser notes repairs on the appraisal, it is very possible he/she will need to reinspect the property to make sure repairs are completed in a workmanlike manner. Appraisers charge an extra fee to do this which could increase your costs at closing.
If the property that will be appraised is classified as a manufactured home, modular home or mobile home, not build onsite, please let the loan officer know right away. Homes that were not completely built on the site where they are located can require a different mortgage program with different guidelines.
Appraisal fees are not refundable.
________(initials) If you are refinancing your home, please make sure the home has not been listed for sale on the market within the last 6 months. REMEMBER THAT ON A PRIMARY RESIDENCE, THERE IS A 3 DAY RIGHT OF RECISSION BEFORE MONEY IS DISBURSED.

_______(initials)Due to the new TRID government lending guidelines, there are mandatory delays set up throughout the process, giving you a chance to review the terms as the process moves forward. If you change anything that triggers a change in the final terms after final disclosures have been sent, this could delay your closing to wait on new documents to be received by you and the mandated delay period completed.

________(initials) Due to a rising number of incidences of hackers/scammers attempting to redirect wired closing funds, please do NOT have any funds wired before verifying the wiring information with your loan officer and the attorney's office. There may be additional steps to take to ensure your money is wired to the correct account.
Borrower signature / Date Co/Borrower signature / Date
I,_____________________________________, give permission to my loan officer team to update my realtor(s)/agent(s) with general status on my loan progress.
Borrower signature/Date Co/Borrower signature/Date
4th segment following 9:45 am break about 9:48 to 9:56 am
REAL ESTATE TIP OF THE WEEK ( Pat Goldstein gives a money-saving or other good tip about 1 min or so )
Real Estate Tip by Ed Hill of Masters Roofing
ANNOUNCEMENTS:
Talk Shoppe offers free networking & education to anyone interested in real estate or in business or in health and wellness. Talk Shoppe meets every Wednesday 9A-10A CT at Concorde Career College 5100 Poplar Ave 1st floor Memphis, TN (Clark Tower). You can also join the even on zoom. Go to www.TalkShoppe.com and click the Events tab for the link to get into the event online. This Wednesday November 15th 2022 9A Mary Lou Nowak, Life Coach CFLC and Care Professional
"Navigating Family Dynamics During the Holidays"  (Health Talk by Mary Lou Nowak of Mid-South Home Helpers)
Thank you to these sponsors who make Talk Shoppe's free networking and education free to our community. Talk Shoppe could not offer the business building tools they offer without the special sponsors who contribute .
Thank you to Brett Carter of Servicemaster by Cornerstone. For restoring your home or office following a fire, flood or bio hazard, don't go it alone, call Servicemaster by Cornerstone. (901) 832-6005
Thank you to Genell Holloway of Eagle Hollow Enterprises. During this open enrollment time for business owners, other individuals and people on medicare—Genell Holloway of Eagle Hollow Enterprises can give you some great advice and help you choose the right plan. Call Genell at 901 270-1127
Thank you again to real estate attorneys Rob Draughon and Shelley Rothman of Griffin Clift Everton and Maschmeyer for sponsoring this episode of Real Estate Mortgage Shoppe. For your home purchase or refinance call Rob and Shelley at 901 752-1133
4. Subscribe at www.JoGarner.com and you can get our weekly blog posts with podcasts conveniently in your inbox.
5. Real Estate Mortgage Shoppe reminds you to MAKE YOUR PLAN. LET'S WORK YOUR PLAN. IF THE DEAL WORKS FOR YOU TODAY, DO IT TODAY.
LEGAL STUFF: SPECIAL NOTE: REAL ESTATE MORTGAGE SHOPPE RECOMMENDS THAT YOU CONSULT WITH A FINANCIAL, LEGAL OR OTHER CERTIFIED, LICENSED PROFESSIONAL BEFORE ACTING OR INVESTING ON ANYTHING YOU HEAR OR SEE FROM THE CONTENT ON THIS SHOW OR BLOG POSTS. THE INFORMATION WE SHARE ON REAL ESTATE MORTGAGE SHOPPE IS GENERAL IN NATURE MEANT FOR GENERAL EDUCATIONAL PURPOSES ONLY AND NOT AN OFFER TO LEND.. ALL EXAMPLES GIVEN FOR ILLUSTRATION PURPOSES ON REAL ESTATE MORTGAGE SHOPPE AND ARE BASED ON TRUE STORIES BUT WE USE FICTIONAL CHARACTERS AND DO NOT DIRECTLY REFLECT REAL PEOPLE OR EXACT DETAILS IN ANY OF THE SITUATIONS.
QUOTE CORNER: "Very little is needed to make a happy life; it is all within yourself-your way of thinking ." Marcus Aurelius
____________________________________________________________________________________
REJOINDERS:
Suzan David of WebandStoryMedic

Troy and Lynn McDonald of Erin McDonald Insurance Agency

Kelly Inman of Next DaSuy Access
Transitional Music: "Take It Easy" by the Eagles; "Speed of Sound" by Coldplay; "ABC Easy As 123" Jackson 5; "Taking Care of Business: by Bachman Turner Overdrive for Talk Shoppe Business Tip For Real Estate Pros
PICK UP YOUR COPY OF "CHOOSING THE BEST MORTGAGE-THE QUICKEST WAY TO THE LIFE YOU WANT" by: JO GARNER
An essential guide for real estate professionals and their customers.
Now on Amazon and Barnes and Noble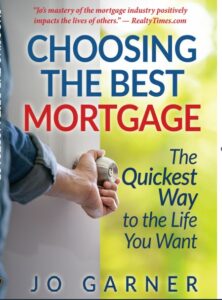 ABOUT ED HILL OF MASTERS ROOFING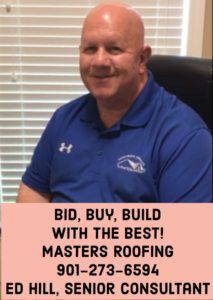 Ed Hill has been in the residential roofing industry since 2008 and has been Senior Consultant with Masters Roofing Memphis TN since 2010.  He has personally assisted about 800 homeowners with roof replacement and many others with roof and exterior repairs.  He is an active member of the Greater Memphis Business Network International chapter and is the official Masters Roofing consultant to TPC Southwind.  He holds three earned degrees including a doctorate but tries not to let those get in his way of serving his customers!  For free roof advice, free inspections, and free estimates and bids for roof replacement or roof repair call Ed Hill at 901-273-6594. Learn more at #EdHillMastersRoofing and at MemphisHomeMaintenanceShow.Podbean.Com
Ed Hill, Senior Consultant
Masters Roofing
2845 Stage Center Cove
Bartlett TN 38134
901-273-6594
EdHill.MastersRoofing@gmail.com
TN State Licensed Contractor #00067521/ Reciprocal Licenses MS & AR
BBB A+ Accredited Member Business
Platinum Preferred Contractor Owens Corning / GAF Master Elite Installer
Guild Quality Member / Angie's List
www.EdHillMastersRoofing.webs.com
Podcast https://MemphisHomeMaintenanceShow.podbean.com
You Tube Channel: Ed Hill Masters Roofing
http://Instagram.com/EdHillMastersRoofing
www.Facebook.com/EdHillMastersRoofing
ABOUT JO GARNER-MORTGAGE LOAN OFFICER: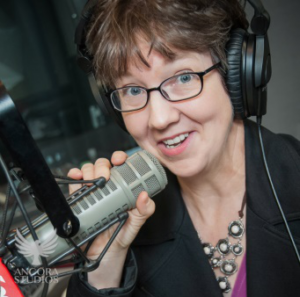 WHAT DO YOU WANT TO ACCOMPLISH WITH YOUR MORTGAGE?
www.JoGarner.com (901) 482 0354 jo@jogarner.com twitter @jogarner NMLS# 757308
(currently working with Cardinal Financial Company, Limited Partnership NMLS #66247 equal housing opportunity 2645 Appling Rd 102 Memphis, TN 38133 ) Online loan application https://online.cardinalfinancial.com/#/p/apply/jogarner
www.cardinalfinancial.org for licensing info www.nmlsconsumeraccess.org/EntityDetails.aspx/company/66247 "Whatever YOUR personal priorities are, my job is to help you get the mortgage terms that will give you bragging rights when you talk about it and help you score on hitting your goals ."
As a mortgage loan officer, my job is to help you get to the benefits you want from your financing terms. What is most important to you? I can help you find the financing terms that will help you get to what you want. What is your comfort level on a house payment? How much are you comfortable paying down,? What type of financing do you need to get the house you want to buy or refinance?
Different clients have different priorities in life—some are buying their first home with very little down payment funds. Some are recovering from medical challenges, divorces or preparing to send children to college and some are embarking on a long term goal of buying properties to build rental income."
Jo Garner is a mortgage officer with extensive knowledge in tailoring mortgages to her customers who are refinancing or purchasing homes all over the country. She offers conventional, FHA, VA or other loan programs for refinancing and purchases.
Jo can help you look at rent vs buy, when it makes sense to refinance, how to get the best deal on your home purchase financing.
Jo Garner has been in the real estate/financing business for over 25 years.  She grew up in West Tennessee and got her start in real estate in Portland, Maine where she first began her real estate career. She received her real estate education from the University of Southern Maine  and was personally mentored in San Diego, California  by Robert G. Allen, author of Nothing Down, Creating Wealth and The Challenge.
On moving back to West Tennessee in 1987, she went into business buying and selling discounted owner-financed notes secured on real estate.  In 1990 Jo went to work for a residential mortgage company and has been a mortgage loan officer for over 25 years.  Her goal is to offer excellent, affordable service to her customers, tailoring the loan programs to the specific needs of her clients. 
In addition to her work in the mortgage field, Jo Garner  is the primary sponsor and founder of Talk Shoppe in Memphis. www.TalkShoppe.com Jo Garner also host the radio show Real Estate Mortgage Shoppe airing on News Radio AM 600 WREC and iHeart Radio with podcasts and show notes published on www.JoGarner.com Pick up Jo Garner's book on Amazon or Barnes and Noble "Choosing the Best Mortgage-The Quickest Way to the Life You Want"