Today on Real Estate Mortgage Shoppe we are going to talk about our current economy—where we are, where we are going and how it is affecting our real estate and financial markets. We can take a look at how others are positioning their finances to hedge themselves against the effects of inflation and other factors. We have a special guest today who is known for being able to read the economy and make strategic moves at the right time.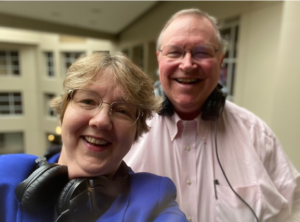 What do YOU want to accomplish with YOUR mortgage? Make your plan. Let's work your plan. If the deal works for you today, let's do it today. Let's stay connected! Subscribe for Real Estate Mortgage podcasts with show notes at www.JoGarner.com
To listen to today's show please click below!
To Your Success,
Jo Garner, Mortgage Loan Originator NMLS# 757308 (currently servicing at Cardinal Financial, a Limited Partnership NMLS #266247
Good morning, Memphis! Welcome to our internet listeners and podcast listeners across the 50 states! You're on Real Estate Mortgage Shoppe. I'm your host, Jo Garner, Mortgage Loan Officer. You can connect with me at www.JoGarner.com.. Our general topic is INFLATION NATION AND HOW THE ECONOMY IS AFFECTING HOME BUYERS, HOME SELLERS & RENTERS SITTING ON THE FENCE. Subscribe to get our weekly blogposts with podcasts at .www.JoGarner.com. Call us while we are live today May 21st, 2022 at 901 535 9732
INTRODUCING MARK RULEMAN, WEALTH ADVISOR WITH RULEMAN ASSET AND MANAGEMENT AND PLANNING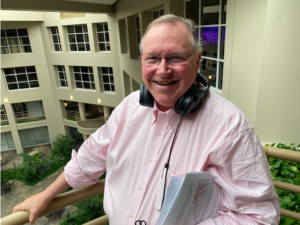 Back in the studio we have Mark Ruleman, Investment Advisor with Ruleman Asset Management & Planning. Mark, you are known in local networking groups as the "Great Communicator" when it comes to reading the economic indicators and helping his clients plan and prepare for their financial futures. Mark, you spoke at Talk Shoppe the other day on the topic of "Inflation Nation." You have some great information to share with us today on how the economy is affecting our housing and financial markets.
Over the years in the mortgage financing business I have read countless books on the topic "how to get rich and stay that way" or something along those lines. If we where to throw all of those books in a pot and boil them down, the essence would be this. "Make more money than you spend. Take the extra money left over and invest it where it will build a wealthy empire for you." Actually, it is a little more than that because you need to keep your eyes on where the markets are moving and ask smart people where to invest.
Today is May 21st , 2022 and we are seeing inflation dangerously above 8% as opposed to the ideal 2% for a healthy economy. Mortgage rates hate inflation. When inflation is high mortgage rates tend to go higher too. It is the job of the Federal Reserve to pull inflation back down and the way they say they are going to do that is to ratchet their Fed rate up perhaps as much as five to or more times this year and into next year. When the Federal Reserve goes up on their rate, it pulls up the rates homeowners and consumers pay on variable rate debt like Home Equity Lines of Credit and credit cards. Rents on homes and apartments tend to go up too. We have seen rent in Memphis go up 10% to 29% over the last year. We are going to look at how some homeowners have decided to protect their finances, still allowing them to live the life they want.
Historically in times of inflation, people who owned their home and enjoyed a fixed-rate mortgage or no mortgage seemed to come out winners. When inflation sent the costs of goods and services and rents through the roof, homeowners with a principal and interest payment that never went up, had some room to breathe with money left over at the end of the month. When real estate values climbed, homeowners prospered in their sleep. Renters, on the other hand, had to absorb rent rate hikes every year, making their budget a tougher struggle every time rent rates jumped up.
Other people feeling some pain from inflation are those people with fixed incomes and no other way to absorb the higher costs of goods and services.
Sid Stenner Takes Clever Steps to Safeguard His Income and Savings With the Right Mortgage Loan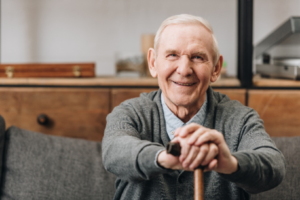 Sid Stenner has been living alone for the last several years and doing just fine on his fixed retirement income and the money he makes in his small home-based business. A few years ago Sid needed money for his business and he took out a bank loan secured on his home.
This loan was quick and easy when he got it, but now the fixed rate term is ready to switch to a variable interest rate. He used some variable interest rate credit cards and still had unpaid balances lingering. But in a rising-rate, inflationary market with the Federal Reserve promising to raise their rates, it seemed like a good time to somehow convert the risky variable rate debt to a safer fixed rate. But how?
We looked at several options. Mr. Stenner decided to refinance his home and replace his risky variable rate mortgage with a low, fixed rate mortgage. He decided to roll into this refinance loan the variable credit card balances too. When inflation and higher Federal Reserve rates come knocking, Mr. Stenner's rate will stay low and the variable rate from credit cards will be gone too. Those cards were paid off with the loan from the refinance.
Mr. Stenner said, "I'm going to work another five years, if the good Lord lets me. While I have both my retirement income and my business income, I'm going to pay extra each month to get my mortgage paid down as low as possible. Then when I retire, I might refinance to a lower payment or get a reverse mortgage." Mr. Stenner was thinking ahead and preparing a good life for himself now and later.
What do YOU want to accomplish with your mortgage? Let's explore the possibilities. Connect with me at www.JoGarner.com
Mark Ruleman, you are the wealth advisor known as The Great Communicator. We will be hearing a lot more from you after the break. But give us a little bit now of what you will be sharing later in the show (Mark has a couple of minutes to start launching his topic to be continued after the 9:15 break)
You're on Real Estate Mortgage Shoppe. I'm your host, Jo Garner, Mortgage Loan Officer. Make your plan. Let's work your plan if the deal works for you today, let's do it today. When we come back Mark Ruleman, Wealth Advisor with Ruleman Asset Management & Planning will be sharing his economic insights with us. Kim Halyak of Cooper Young Garden Walk will be joining us too.
______________________________________________________________________________________________________________________________________________________
(2nd segment starts at 9:18am )
TALK SHOPPE BUSINESS TIP FOR REAL ESTATE PROS
2nd segment after 9:15 advertising break – (producer to start the song "Taking Care of Business" by Bachman Turner Overdrive –but bring the volume down before the lyrics start) It's time to talk shop with Talk Shoppe's Business Tip For Real Estate Professionals. Talk Shoppe is a marketing company offering free education and networking to anyone interested in real estate or in business and health and wellness. Talk Shoppe is made possible by the financial support of its sponsors. For more about Talk Shoppe, go to www.TalkShoppe.com (shoppe) For our Talk Shoppe Business Tip today we have Talk Shoppe sponsor Kim Halyak of the Cooper Young Garden Walk. Kim, you are heading up the fabulous Cooper Young Garden Walk tour this weekend. This is a great opportunity for people in the Mid-South to take the garden tour and get some great gardening ideas and have fun too. (Kim has about a minute and a half to talk about the Garden Walk this weekend and talk about the benefits for participating)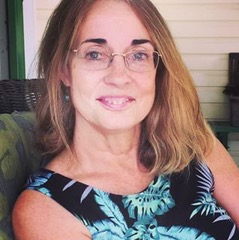 Kim Halyak, Cooper Young Garden Walk 899 Blythe St Memphis, TN (901) 299-5887
1
TOPICS COVERED BY MARK RULEMAN OF RULEMAN ASSET MANAGEMENT & PLANNING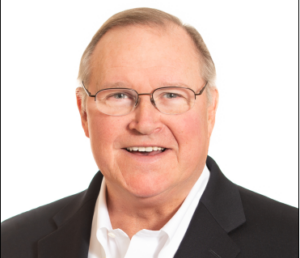 Radio subjects to be discussed
Rising inflation & deleterious long term effects
Decades of tailwinds becoming the headwinds of war
Rising rents
Tight labor and return to unions
Decreased housing affordability
Impact on financial planning
13years of 5% inflation cuts buying power in half
How to lock in high home values
(3rd SEGMENT starts at about 9:34am )
TOPICS COVERED BY JO GARNER, MORTGAGE LOAN OFFICER: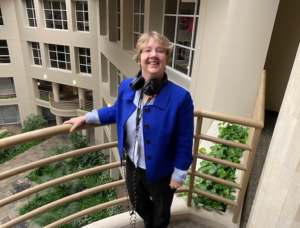 Protect Your Finances From Inflation – Methods People Have Used to Stay on Budget and Still Enjoy Life
Back in the early years of my mortgage career I had the honor of serving in the Finance Department at our church under Brother Lou Celli. Lou and his wife had managed their finances well and gave a lot of their time and money to help others. Lou let me serve as his assistant in the budget counseling sessions. We worked with people and families who were struggling with their finances. Today I enjoy teaching classes for our church using some of Lou's wisdom. Here are some strategies I have seen people free up money to give more to others, invest to build wealth and still enjoy their life.
Stage 1: Realize where you are financially. Discover the big purpose behind WHY you want to become fruitful in your finances. Get a clear vision of where you want to go and the things you want to accomplish. (vision board you see every day)
Stage 2: First, chart everything you are spending. Secondly, go through six months of your bank statements, credit card statements and write down every expenditure, assigning them to categories on the spreadsheet—groceries, utilities, mortgage, paying bills, adding in bills that you only pay once or twice a year.
Stage 3: find ways to reduce your expenditures without giving up your enjoyment of life: Buying the same product when they are a bargain on sale, barter with someone for something else you need. Substitute one product or service for one that costs less. Share products or services with someone else and split the costs
.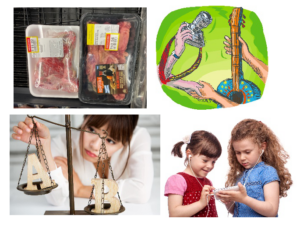 Stage 4: look for additional sources of income to help your budget.
Brenna and Brandon Bothem—A Better Life on a Budget but not Without Roadblocks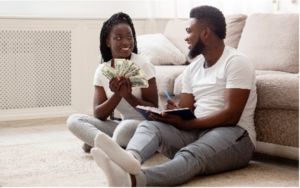 Brenna and Brandon were so different in some ways and so like-minded in other ways. Brenna lived life in full color as a graphic designer. She was happiest painting beautiful pictures and creating catchy videos and ads for business owners to promote their brands. Brandon, on the other hand, thought in a more concrete reality. As an engineer, he could vividly imagine creating something, but he thrived with math and measurements. Brenna and Brandon could both visual clearly a life they wanted together. They could see themselves, one day having ample funds to travel and experience being in cultures around the world. Brandon looked at their finances, shaking his head. "Our travel dreams will never come true unless we build that reality into our budget and our bank accounts."
Problems to overcome:
Rents were going up every year with no end in sight.
Competition was still with multiple offers from other would-be homebuyers on the home the Bothem's wanted. The Bothem's did not have enough money to close without emptying their emergency fund. The payment on the houses they wanted would blow their budget and they would never be able to get ahead. But, renting was not an option either because the increasing rents were breaking their budget too.
Brenna and Brandon were renting and paying more and more each year to the landlord . With rent rates soaring around the country with no end in sight, Brandon and Brenna Bothem connected with local realtor and a loan officer to buy a house. After making several offers over a period of a couple of months, the Bothems finally got their offer accepted.
The loan officer showed the Bothem's a way to get qualified with down payment assistance program, leaving money for them to move and keep an emergency fund.
Brenna and Brandon had a clear vision of what they wanted their life to look like and the house they purchased was not their dream home. "We can make it beautiful," Brenna told the realtor. "It is just the leverage we will need one day when we move up to our dream home,"Brandon stated hopefully. The house was a little smaller than they originally wanted but they planned to finish out the area above the garage for Brenna to have a small studio. Brandon would have the garage to work on projects.
Before Brenna and Brandon started shopping for houses, they charted every expense over the last six months, listing the expense in designated categories. To reduce their expenditures without giving up their quality of life, the two of them thought outside the box for ways to find what they needed at bargain prices. They talked with friends about bartering some services to avoid having to pay cash for them. They found ways to enjoy movie night at home with friends instead of going out to eat and to a theater. It turned out to be more fun meeting a home with friends than everyone driving to a restaurant and the to a theater or other event.
Before too long, Brenna and Brandon had a hefty emergency fund. They set up for some automatic bill-paying services. They agreed to give to their church and charity 10% of their earnings. They ask their employers to take another 10% of their earnings to go straight to a 401K retirement account and savings. The other 80% of their funds, they paid their bills and, each month they concentrated on paying off their credit cards. The pain and frustration they felt when they started budgeting turned into a swelling sense of confidence. The Budget project was becoming fun, like a game they were winning.
One day, if they took care of the house and continued saving their money, they would be able to afford the much bigger home in a different neighborhood. They joined a travel club and started taking occasional vacations at bargain prices with friends.
Use a cash-out refinance to upgrade and modify the home-The Franklin's Story
The Franklin's decided it would save a lot of money to bring her mother home to live with them. The cash out to a low fixed-rate mortgage gave them the funds they needed to modify the home so her mother and the Franklins could live together but enjoy the privacy of their own space. The money the Franklin's saved with having their mother in their home was enough to allow them to hire part-time caregivers for their mother when they needed them.
What do YOU want to accomplish with YOUR mortgage? Make your plan. Work Your Plan. If the Deal Works for your today, Let's do it today. Call me at (901) 482-0354 or email Jo@JoGarner.com
4th segment 9:47am REAL ESTATE TIP OF THE WEEK ( Mark Ruleman has a minute or so to offer a good tip to our listeners..
Jo Garner invites hard-working, producing mortgage originators/loan officers to talk with her about building their reputation as professionals of excellence with the support of a team. (901) 482-0354
ANNOUNCEMENTS:
Talk Shoppe offers free networking & education to anyone interested in real estate or in business or in health and wellness. Talk Shoppe meets every Wednesday 9A-10A CT at Concorde Career College 5100 Poplar Ave 1st floor Memphis, TN (Clark Tower). You can also join the even on zoom. Go to www.TalkShoppe.com and click the Events tab for the link to get into the event online. This Wednesday May 25th 2022 9A- 10A Central come build your business with us at Talk Shoppe for the Mastermind Principle-based on the book "Think and Grow Rich" by Napoleon Hill.
Talk Shoppe is offering business owners a chance to reach their target markets by word of mouth. Talk with us about a special limited-time offer for reaching your audience with your message over radio. Talk Shoppe has a special affordable way for you to achieve this. Call me Jo Garner at 901 482-0354 or email me at jo@jogarner.com
3. Thank you to Miranda Griffin of www.HealthyMidsouth.net for helping us stay healthy with quick and easy routines that keep us healthy and happier. Miranda is a independent distributor of Juice Plus—your daily requirement of raw fruits and vegetables in two capsules. Contact Miranda about this other ways to contribute to a healthy life
4.
4. Subscribe at www.JoGarner.com and you can get our weekly blog posts with podcasts conveniently in your inbox.
5. Real Estate Mortgage Shoppe reminds you to MAKE YOUR PLAN. LET'S WORK YOUR PLAN. IF THE DEAL WORKS FOR YOU TODAY, DO IT TODAY.
SPECIAL NOTE: REAL ESTATE MORTGAGE SHOPPE RECOMMENDS THAT YOU CONSULT WITH A FINANCIAL, LEGAL OR OTHER CERTIFIED, LICENSED PROFESSIONAL BEFORE ACTING OR INVESTING ON ANYTHING YOU HEAR OR SEE FROM THE CONTENT ON THIS SHOW OR BLOG POSTS. THE INFORMATION WE SHARE ON REAL ESTATE MORTGAGE SHOPPE IS GENERAL IN NATURE MEANT FOR GENERAL EDUCATIONAL PURPOSES ONLY. ALL EXAMPLES GIVEN FOR ILLUSTRATION PURPOSES ON REAL ESTATE MORTGAGE SHOPPE AND ARE BASED ON TRUE STORIES BUT WE USE FICTIONAL CHARACTERS AND DO NOT DIRECTLY REFLECT REAL PEOPLE OR EXACT DETAILS IN ANY OF THE SITUATIONS.
QUOTE CORNER:
The quote of the week: pinterest "I'm sorry but it says here that due to inflation, the value of your opinion has dropped from two cents down to nothing."
Sam Ewing—"Inflation is when you pay fifteen dollars for the ten-dollar hair cut that you used to get for five dollars when you had hair."
REJOINDERS:
Lynn and Troy McDonald of Erin McDonald Insurance Agency home and auto and life insurance 901 849-7101

Don Lawler of www.storytellersmemphis.com

Rob Draughon and Shelley Rothman, real estate closing attorneys with Griffin Clift Everton and Maschmeyer 901 752-1133
Transitional Music: "I Won't Pay That" by the Marshall family; "Inflation Blues" by BB King; "On Top of the World" Imagine Dragons; "Taking Care of Business" by BTO for the Talk Shoppe Business Tip for Real Estate Pros
PICK UP YOUR COPY OF "CHOOSING THE BEST MORTGAGE-THE QUICKEST WAY TO THE LIFE YOU WANT" by: JO GARNER
An essential guide for real estate professionals and their customers.
"Choosing the Best Mortgage-The Quickest Way to the Life You Want" is an essential guide for consumers and real estate professionals that will give them a good understanding of the loan products out there. They will have at a guide to the advantages the disadvantages of those loan products—when to use them and when not to use them.
The people stories give examples to help real estate professionals. Consumers that are looking now will benefit and I could easily see this book as a great resource for anybody in the future who want to buy real estate or restructure their finances using a mortgage.
Now on Amazon and Barnes and Noble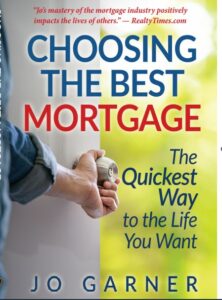 _
ABOUT KIM HALYAK OF COOPER YOUNG GARDEN WALK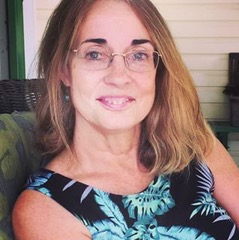 Kim is a garden speaker, and retired teacher  In 2016, she co-founded the annual garden extravaganza, Cooper-Young Garden Walk which celebrates over 90+ inventive, quirky gardens and green spaces throughout Cooper-Young.
Her favorite quote is "You Get What You Celebrate" by Dean Kamen. Kim believes that beautiful spaces have the power to change a city
Her mission is to grow open garden tours and special garden events throughout the Midsouth for the express purpose of bringing garden tourism to our city.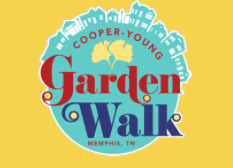 Garden Club Description
The Cooper-Young Garden club raises money to beautify our community.  Some of the projects completed in 7 short years include:
–Offers a tree reimbursement program 
–Established a level 3 arboretum in neighborhood
–Awards Yard of the Month, Business of the Month, and Beauty Grows Here Signs
–Funded "Spruce Up Bruce Street" Gateway project
— Funds "C Y We Beautify" Grants to encourage creativity, art, and needed projects
— Host annual "Cooper-Young Garden Walk" to inspire community beautification and raise monies to fund our projects
899 Blythe St Memphis, TN 38104
(901) 299-5887
ABOUT MARK RULEMAN, WEALTH MANAGER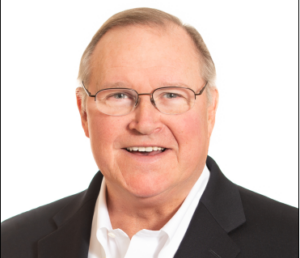 MARK B. RULEMAN
Wealth Manager
Ruleman Asset Management & Planning
A Wealth Strategy Boutique
35 years as financial advisor
Discretionary money manager for 27 years
Financial planner for 22 years
Previous property manager
901-800-2329. www.markruleman.com
___________________________________________________________________
ABOUT JO GARNER-MORTGAGE LOAN OFFICER: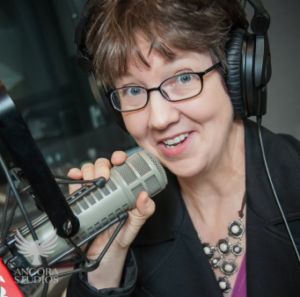 WHAT DO YOU WANT TO ACCOMPLISH WITH YOUR MORTGAGE?
Connect at www.JoGarner.com (901) 482 0354 jo@jogarner.com twitter @jogarner. For mortgage- NMLS# 757308 (currently serving as Loan Originator at Cardinal Financial NMLS #266247 2645 Appling Rd 102 Memphis, TN 38133 -equal housing lender )
"Whatever YOUR personal priorities are, my job is to help you get the mortgage terms that will give you bragging rights when you talk about it and help you score on hitting your goals ."
As a mortgage loan officer, my job is to help you get to the benefits you want from your financing terms. What is most important to you? I can help you find the financing terms that will help you get to what you want. What is your comfort level on a house payment? How much are you comfortable paying down,? What type of financing do you need to get the house you want to buy or refinance?
Different clients have different priorities in life—some are buying their first home with very little down payment funds. Some are recovering from medical challenges, divorces or preparing to send children to college and some are embarking on a long term goal of buying properties to build rental income."
Jo Garner is a mortgage officer with extensive knowledge in tailoring mortgages to her customers who are refinancing or purchasing homes all over the country. She offers conventional, FHA, VA or other loan programs for refinancing and purchases.
Jo can help you look at rent vs buy, when it makes sense to refinance, how to get the best deal on your home purchase financing.
Jo Garner has been in the real estate/financing business for over 25 years.  She got her start in Portland, Maine where she first began her real estate career. She received her real estate education from the University of Southern Maine  and was personally mentored in San Diego, California  by Robert G. Allen, author of Nothing Down, Creating Wealth and The Challenge.
On moving back to West Tennessee in 1987, she went into business buying and selling discounted owner-financed notes secured on real estate.  In 1990 Jo went to work for a residential mortgage company and has been a mortgage loan officer for over 25 years.  Her goal is to offer excellent, affordable service to her customers, tailoring the loan programs to the specific needs of her clients. 
In addition to her work in the mortgage field, Jo Garner  is the primary sponsor and founder of Talk Shoppe in Memphis. www.TalkShoppe.com Jo Garner also host the radio show Real Estate Mortgage Shoppe airing on News Radio AM 600 WREC and iHeart Radio with podcasts and show notes published on www.JoGarner.com Get the book by Jo Garner Choosing the Best Mortgage-The Quickest Way to the Life You Want at Amazon and Barnes and Noble.