What are some of the reasons you love owning your own home? We will be looking at some of the benefits and ways to protect your hearth and home. Troy and Lynn McDonald of Erin McDonald Insurance Agency will be giving you some surprising tips that can save you money and prevent you from major losses on insurance claims. Mary Lou Nowak of Mid-South Home Helpers will be giving you some ideas on how to best help your aging or handicapped family members so they can stay safely and comfortably at home
What do YOU want to accomplish with YOUR mortgage? Make your plan. Let's work your plan. If the deal works for you today, let's do it today. Reach out to me by phone, text or email. We can explore your financing options. Subscribe for weekly Real Estate Mortgage Shoppe at www.JoGarner.com.
To Your Success,
Jo Garner, licensed Mortgage Loan Originator NMLS# 757308/ Host of Real Estate Mortgage Shoppe Jo@JoGarner.com (901) 482-0354
LET'S GET STARTED…
(Jo) (Good morning, Memphis! Welcome to our internet listeners and podcast listeners across the 50 states! You're on Real Estate Mortgage Shoppe. I'm your host, Jo Garner, Mortgage Loan Officer. You can connect with me at www.JoGarner.com. Our general topic is OUR CHRISTMAS SHOW-REASONS TO LOVE & WAYS TO PROTECT YOUR HEARTH & HOME. Subscribe to get Real Estate Mortgage Shoppe weekly blogposts with podcasts at JoGarner.com Call us while we are live today December 24, 2022 at 901 535 9732.
What are some of the reasons you love owning your own home? We will be looking at some of the benefits and ways to protect your hearth and home. Troy and Lynn McDonald of Erin McDonald Insurance Agency will be giving you some surprising tips that can save you money and prevent you from major losses on insurance claims. Mary Lou Nowak of Mid-South Home Helpers will be giving you some ideas on how to best help your aging or handicapped family members so they can stay safely and comfortably at home
INTRODUCING TROY AND LYNN MCDONALD OF ERIN MCDONALD INSURANCE AGENCY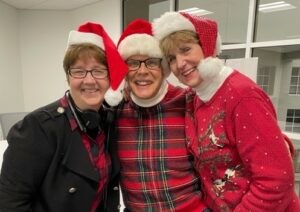 It's been a while, but Troy and Lynn McDonald are back in the studio. Troy and Lynn, you are known for your exceptional love and care for your insurance customers and your charitable hearts. You have been top producers for decades and still make each customer feel like your number one. Take a moment and tell our listeners a little about yourselves and the services you offer your insurance clients. (Troy and Lynn have about 45 seconds to intro themselves…)
INTRODUCING MARY LOU NOWAK OF MID-SOUTH HOME HELPERS
Also back in the studio is Mary Lou Nowak of Mid-South Home Helpers. We call her "Mary Lou who knows what to do." She can help you find the best solutions for caring for your aging or handicapped loved ones with non-medical assistance. Mary Lou can help you save a lot of money in how you file long term care claims too. Mary Lou, take a moment and introduce yourself and talk about the services you offer. (about 45 seconds)
(Jo) Do you know someone who is pondering whether they should buy a home rather than continue to pay rent? If that person you know is planning to live in the geographic are for more than three years, consider the option of buying a home. Here are some advantages to owning your home that you are missing as a renter:
Raymond is a realtor who owns his own home and many others. Here are eight reasons to love owning real estate:
When you own your own home, you get to control how you live. You can paint it any color you want. You can design it to fit how you and your family want to live there.

Homeowners with no mortgage or a fixed rate mortgage tend to shelter much better than renters through economic storms like inflation and recessions.

Appreciation is the rate that the house value increases every year. Historically, real estate has gone up and value over time, boosting the wealth of homeowners.
The fourth aspect of real estate involves Amortization. With each mortgage payment, the principal balance is being paid down at a faster pace. This builds equity in the house as the mortgage is paid off. The investor may choose to borrow against this equity later to purchase something else. Most mortgages allow you to prepay principle to save even more and get rid of the mortgage sooner. Call me after the show and I can show you how this works. (901) 482-0354.

Real estate can provide a wonderful Tax Shelter. Raymond confessed that sheltering almost all of his income from taxes was where he learned to work smarter and not harder.

Cash flow on a rental property If you plan to keep the rental house a long time, a great tool to use is the 30-year fixed-rate mortgage. If you have a 30-year mortgage, you enjoy a principal and interest payment that stays the same for the life of the loan. You give yourself a raise every time you raise the rent from your tenants.

The seventh aspect of real estate is Leverage. Real estate is one of the few investments that allow the investor to borrow almost the entire value of the investment without a large lump sum of cash.

A eighth bonus is an opportunity for family relationship bonding while working together in the real estate investing business.
Do you want to buy your first home? Are you thinking about financing to help a loved one with the best living arrangements? Are you in a situation where you need to refinance to solve a problem? We can jump to solutions more specific to what you want to do after the show. It's easy. Call or email me after the show and we can explore some ways for you to do this. Email me at jo@jogarner.com or you can text or call me at 901 482-0354
We have some very valuable experts in the studio. Let's get started with Troy and Lynn McDonald of Erin McDonald Insurance Agency. Let's jump into some of your valuable insurance tips. (Troy and Lynn McDonald launch into tips and continue after break -about 1-2 minutes)
(jo) Your listening to Real Estate Mortgage Shoppe. I'm your host, Jo Garner, Mortgage Loan Originator. What do YOU want to accomplish with YOUR mortgage? Make your plan. Let's work your plan. If the deal works for you today, let's do it today. Connect with me at JoGarner.com When we come back, we will be hearing more from Troy and Lynn McDonald of Erin McDonald Insurance Agency and Mary Lou Nowak of Mid-South Home Helpers.
2nd segment is after 9:15 break from about 9:18Am to 9:30 AM break
QUESTIONS ANSWERED BY TROY AND LYNN MCDONALD OF ERIN MCDONALD INSURANCE AGENCY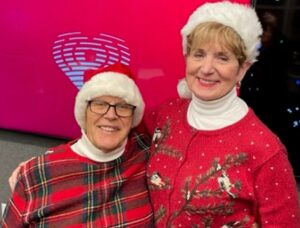 What are some common tips you offer your homeowner clients to keep their hearth and home safe and enjoyable?
Remember that if you hire someone to do work at your home and they get hurt, your homeowners insurance policy will not cover you for this expense. Make sure that people who work at your home are fully insured on their own business liability insurance.
Always call your insurance agent before calling the 800 number. Many times when you call the 1-800 number, the insurance company shows a claim when you may have decided not to file. Call your insurance agent first and let your agent determine if you should file a claim.

Renters insurance is the best insurance you never have to buy if you are a landlord. Renters with renters insurance can save the landlord time, money and headaches.
QUESTIONS ANSWERED BY MARY LOU NOWAK OF MID-SOUTH HOME HELPERS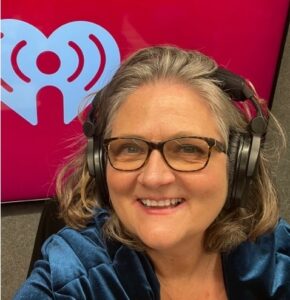 What are some common solutions you see for your clients who need non-medical assistance?

What are some typical signs that our loved ones may need assistance to stay comfortably and safely in their own home?

What are some resources that you offer for non-medical assistance for your clients?
______________________________________________________________________________________________
QUESTIONS ANSWERED BY JO GARNER: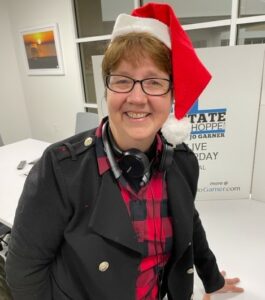 ________________________________
3rd segment following 9:30 break about 9:35 am to 9:45 am
TOPICS COVERED BY JO GARNER, LICENSED MORTGAGE LOAN ORIGINATOR
What are some more reasons people love owning their own home?
Rochelle Murdoch's story—A sense of accomplishment finally buying her home at age 40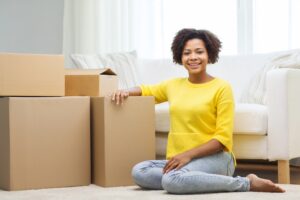 Rochelle Murdoch heaved the brown moving box labeled "CDs & DVDs" off the sofa, plunking it down on the nearby end table. She collapsed onto the clear spot on the sofa between other boxes, kicking her legs up to rest on the coffee table.
At 40 years old Rochelle felt the satisfying sense of accomplishment of owning her first house. Her family and friends would return the next day to continue the celebration. They would help her unpack, hang curtains and transform the house to her own sanctuary—her very own home.
She could only ask, "Why didn't I do this sooner?"
Rochelle had always thought owning a house required lots of money down and a high mortgage payment. A real estate agent she met at church showed her that with an Affordable loan with and low interest rate she could get into a house for a minimum of $500 using a down payment assistance program. Her payments would be less than her rent—not to mention other benefits like having a low, fixed principal and interest payment that would never increase. Even with taxes and insurance that could fluctuate, the mortgage payment was already about 25% lower than what the market rent was requiring for the area. She would not have to dread the increase in rent every year ever again.
Rochelle felt confident satisfaction that she was now on the road to building some personal wealth for herself. As she paid the mortgage down and when the real estate values grew, the wealth would be hers and not someone else's. If she decided to move one day, she had a chance to make a profit or, if it was tough to sell a home later one, she could rent it to a tenant and make some income that way. Rochelle smiled at the fact she had options now that she could never enjoy when she was just renting someone else's home.
What do YOU want to accomplish with YOUR mortgage? Make your plan. Work Your Plan. If the Deal Works for your today, Let's do it today. Call or text me at (901) 482-0354 or email Jo@JoGarner.com
When refinancing to a higher rate makes sense –blend other debt to mend the cash flow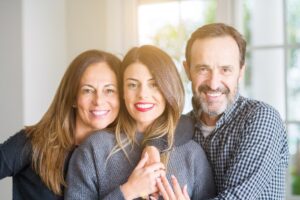 Mr. and Ms. Bingham had always worked hard, paid their bills on time, and felt a sense of satisfaction in the way they handled their finances. Life was good until it wasn't.
One day their daughter came home from college with what seemed like a recurring migraine headache. Later the headache morphed into a crippling illness. Their daughter was fighting for her life and needed her parents fighting with her.
Mr. and Ms. Bingham took time off from their jobs to support their daughter. When the income slowed to a trickle, the monthly debts and other expenses continued to mount higher. Mrs. Bingham took a leave of absence from her job.
Without thinking, the Bingham's began racking up debt balances on their credit cards over 24 months, using their savings to bridge the gap. Their focus was on supporting their daughter and just borrowing a little here and there to make it. After a while, the debt had snowballed beyond what they could truly handle.
They had continued to make the mortgage payment on time without being late but would soon not be able to make the payments on the credit cards.
Family and friends from their church tried to help, but it wasn't enough. Like being hit with a wave of cold water, they realized they were headed toward bankruptcy. It was about that time their banker contacted me and asked if I could explore some mortgage options with them.
The Bingham's sat across the desk from me with their financial information. They had quite a bit of equity built up in their house. They had some money in their retirement funds at work. There was hope to keep out of bankruptcy court.
The solution for this example was to refinance their current mortgage as soon as possible, even though the mortgage rate would be higher. (rates and numbers represent the market when this story took place.)
Value of the home at the time of the meeting $217,000
The amount owed on the mortgage at the time of this meeting $100,000 7% $1,085/month P&I on the old mortgage. ( the original mortgage was $140,000 on 20-year term originated several years before our meeting )
The amount owed on ABC credit card $20,000 15% minimum monthly payment of $600/month
The amount owed on XYZ credit card $10,000 14% minimum monthly payment $300/month
Total mortgage and minimum credit card debt payments $1,985/month
Solution:
Since the Bingham's had made their payments on time up to this point and were only just before going into delinquency, they could still be approved for a refinance on their mortgage.
The loan that worked for them looked something like this scenario.
Value $217,000
New loan amount approximately $137,000
New fixed rate 8% (the market rate at the time this story took place) 30-year term
New loan monthly principal and interest payment $1,005/month
Savings:
The new loan replaced the $1,085 on the old loan
New loan replaced the $600 and $300 per month credit card payments
The new loan covered closing costs and paid some taxes and insurance too
Old Debt $1,085 plus $600 + $300 = $1,985
New Mortgage $1,005
Savings $1,985 minus $1,005= $980/month
Recapture formula based on payment savings $4,000 closing costs /$1,985= 2 months
4th segment following 9:45 am break about 9:48 to 9:56 am
REAL ESTATE TIP OF THE WEEK ( TROY AND LYNN MCDONALD AND MARY LOU NOWAK OFFER A HELPFUL TIP FROM THEIR INDUSTRIES (ABOUT 2 MIN)
ANNOUNCEMENTS:
Talk Shoppe offers free networking & education to anyone interested in real estate or in business or in health and wellness. Talk Shoppe meets every Wednesday 9A-10A CT at Concorde Career College 5100 Poplar Ave 1st floor Memphis, TN (Clark Tower). You can also join the even on zoom. Go to www.TalkShoppe.com Talk Shoppe will not meet until January 4th 2023
During the holiday season, spend time with your friends and family. Take time for yourself.
Take up Jack's Challenge: Jack Redden who passed away in 2012 was a retired mental health counselor. He spent his time attending networking groups like Talk Shoppe. When someone was going through a hard time, Jack would invite them to coffee to listen and be a friend. Every holiday season, Jack Redden would issue this challenge to us at Talk Shoppe. Now I give YOU this challenge: Who do you know in your circle who will be alone this Christmas? Who do you know who may be experiencing a tough time? Invite them to coffee and be the friend they need. You may never know this side of heaven the positive impact you will make.
Merry Christmas to all of our friends! May this holiday bring you warm and memorable experiences.
4. Subscribe at www.JoGarner.com and you can get our weekly blog posts with podcasts conveniently in your inbox.
5. Real Estate Mortgage Shoppe reminds you to MAKE YOUR PLAN. LET'S WORK YOUR PLAN. IF THE DEAL WORKS FOR YOU TODAY, DO IT TODAY.
LEGAL STUFF: SPECIAL NOTE: REAL ESTATE MORTGAGE SHOPPE RECOMMENDS THAT YOU CONSULT WITH A FINANCIAL, LEGAL OR OTHER CERTIFIED, LICENSED PROFESSIONAL BEFORE ACTING OR INVESTING ON ANYTHING YOU HEAR OR SEE FROM THE CONTENT ON THIS SHOW OR BLOG POSTS. THE INFORMATION WE SHARE ON REAL ESTATE MORTGAGE SHOPPE IS GENERAL IN NATURE MEANT FOR GENERAL EDUCATIONAL PURPOSES ONLY AND NOT AN OFFER TO LEND.. ALL EXAMPLES GIVEN FOR ILLUSTRATION PURPOSES ON REAL ESTATE MORTGAGE SHOPPE AND ARE BASED ON TRUE STORIES BUT WE USE FICTIONAL CHARACTERS AND DO NOT DIRECTLY REFLECT REAL PEOPLE OR EXACT DETAILS IN ANY OF THE SITUATIONS.
QUOTE CORNER: "Dear Santa: Before I explain, how much do you already know? ." anonymous
____________________________________________________________________________________
REJOINDERS:
Santa Claus Chuck Bohannan

Trudie McClelland United Housing Agency

Tom King
Transitional Music: Caroling, Caroling (Christmas Bells Are Ringing) by Nat King Cole;
"The First Noel " by Elvis Presley (as we came back from the ad break in the live show, Troy McDonald jokinglyasked following the bumper music song, "How did you like my singing?" "Sounds just like Elvis Presley," we all agreed.) "Joy to the World" Manneheim Steamroller
PICK UP YOUR COPY OF "CHOOSING THE BEST MORTGAGE-THE QUICKEST WAY TO THE LIFE YOU WANT" by: JO GARNER
An essential guide for real estate professionals and their customers.
Now on Amazon and Barnes and Noble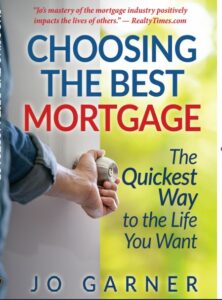 ABOUT TROY AND LYNN MCDONALD- ERIN MCDONALD INSURANCE AGENCY;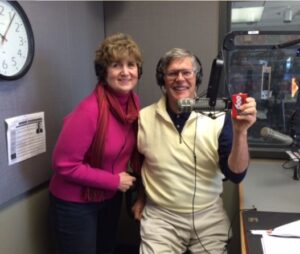 LYNN- I have worked for the same insurance company for 22 years and very much enjoy helping people manage risk through proper insurance coverage. We have a large agency and are well staff to take care of our clients needs. We can help you with your homeowners insurance, car insurance, umbrella policies. Renter's policies…
Specialties:Working with Landlords and Investors (901) 849-7101
ABOUT MARY LOU NOWAK, HOME HELPERS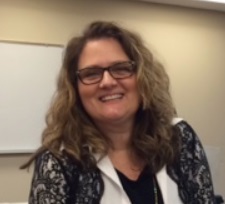 Mary Lou Nowak is a professional who began client care at a 500 bed community hospital in 2001 and since, while working with seniors and their families as owner of Home Helpers became an expert in expediting long term care insurance policies saving families thousands. 
Home Helpers – (901) 414-9696 www.homehelperscare.com
ABOUT JO GARNER-MORTGAGE LOAN OFFICER: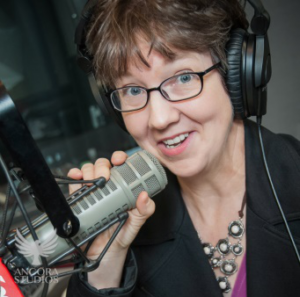 WHAT DO YOU WANT TO ACCOMPLISH WITH YOUR MORTGAGE?
www.JoGarner.com (901) 482 0354 jo@jogarner.com twitter @jogarner NMLS# 757308
(currently working with Cardinal Financial Company, Limited Partnership NMLS #66247 equal housing opportunity 2645 Appling Rd 102 Memphis, TN 38133 ) Online loan application https://online.cardinalfinancial.com/#/p/apply/jogarner
www.cardinalfinancial.org for licensing info www.nmlsconsumeraccess.org/EntityDetails.aspx/company/66247 "Whatever YOUR personal priorities are, my job is to help you get the mortgage terms that will give you bragging rights when you talk about it and help you score on hitting your goals ."
As a mortgage loan officer, my job is to help you get to the benefits you want from your financing terms. What is most important to you? I can help you find the financing terms that will help you get to what you want. What is your comfort level on a house payment? How much are you comfortable paying down,? What type of financing do you need to get the house you want to buy or refinance?
Different clients have different priorities in life—some are buying their first home with very little down payment funds. Some are recovering from medical challenges, divorces or preparing to send children to college and some are embarking on a long term goal of buying properties to build rental income."
Jo Garner is a mortgage officer with extensive knowledge in tailoring mortgages to her customers who are refinancing or purchasing homes all over the country. She offers conventional, FHA, VA or other loan programs for refinancing and purchases.
Jo can help you look at rent vs buy, when it makes sense to refinance, how to get the best deal on your home purchase financing.
Jo Garner has been in the real estate/financing business for over 25 years.  She grew up in West Tennessee and got her start in real estate in Portland, Maine where she first began her real estate career. She received her real estate education from the University of Southern Maine  and was personally mentored in San Diego, California  by Robert G. Allen, author of Nothing Down, Creating Wealth and The Challenge.
On moving back to West Tennessee in 1987, she went into business buying and selling discounted owner-financed notes secured on real estate.  In 1990 Jo went to work for a residential mortgage company and has been a mortgage loan officer for over 25 years.  Her goal is to offer excellent, affordable service to her customers, tailoring the loan programs to the specific needs of her clients. 
In addition to her work in the mortgage field, Jo Garner  is the primary sponsor and founder of Talk Shoppe in Memphis. www.TalkShoppe.com Jo Garner also host the radio show Real Estate Mortgage Shoppe airing on News Radio AM 600 WREC and iHeart Radio with podcasts and show notes published on www.JoGarner.com Pick up Jo Garner's book on Amazon or Barnes and Noble "Choosing the Best Mortgage-The Quickest Way to the Life You Want"