PLOT YOUR ROAD TRIP TO PROFIT USING REAL ESTATE AND YOUR MORTGAGE IN 2022
Good morning, Memphis! Welcome to our internet listeners and podcast listeners across the 50 states! You're on Real Estate Mortgage Shoppe. I'm your host, Jo Garner, Mortgage Loan Officer. You can connect with me at www.JoGarner.com..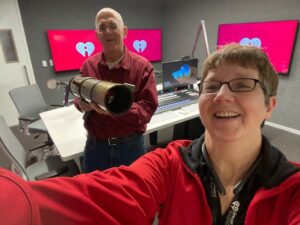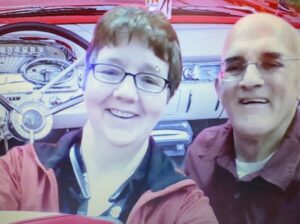 Magic Binoculars                                               Road Trip
 Our general topic is PLOT YOUR ROAD TRIP TO PROFIT USING REAL ESTATE AND YOUR MORTGAGE IN 2022. Thank you to real estate closing attorneys, Rob Draughon and Shelley Rothman of Griffin Clift Everton and Maschmeyer for sponsoring this episode of Real Estate Mortgage Shoppe. For your real estate purchase or refinance, contact Rob Draughon and Shelley Rothman at 901 752-1133. Subscribe to get our weekly blogposts with podcasts at www.JoGarner.com. Today is January 8th, 2022.
INTRODUCING TOM KING, EXPERT APPRAISER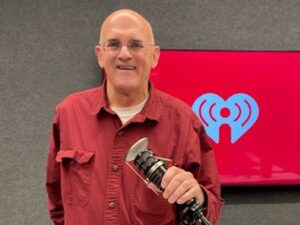 (Jo) Tom King, it is great having you back in the studio. You brought our Magic Binoculars to the studio again today. We look through one end and we can see back in the past. When we look through the other end, the lenses are a little foggy seeing into the future for our real estate market, but Tom King has been watching the trends and seeing up close the direction our market it going. Take a moment to tell our new listeners a little bit about yourself and the types of appraisals you do for your clients. (Tom King introduces himself and talks about the types of appraisals he does, like real estate purchase, refinance and estate appraisals. Divorce settlement and cash home purchases)
BLIND RISK VS CALCULATED RISK–THE BET WITH THE BILLIONAIRE
(Jo) When you set out on a path into the untried and unknown, you are faced with risks. How do you avoid jumping-off-the-cliff-blindfolded risks to take educated, calculated one instead? Here's an example of ways to handle risks. Let's imagine that you have made a bet with eccentric billionaire. You and the eccentric billionaire are standing on the shoulder of a busy 6-lane thoroughfare. Rush hour traffic is hitting a busy point, zipping along the roadway. The wind gusts are kicking up too.
You and the billionaire are standing on the shoulder of a 6-lane throughfare. The billionaire points across the 6-lane freeway an open suitcase with a million dollars in $100 bills. The wind is starting to blow some of the $100 out of the suitcase as you speak. The billionaire says to you, "If you can run across this busy 6-lane thoroughfare and grab the suitcase and bring it back across to where we are standing, you can have all the one-hundred dollar bills in the suitcase."
You realize that if you sprint across the thoroughfare now, before the wind blows most of the $100 bills out of the suitcase, the probability is good that you will be hit by one of the many speeding cars and won't live to enjoy the money. But what if you took a calculated risk, watching the spacing of the cars barreling down the thoroughfare, running across one lane to the white line, then the next and the next as cars pass? A lot of the $100 bills may have blown away by that time, but chances are good you would end up with a hefty portion of the million dollars—just not all of it. Which type risk would you take?
Here are some questions you can ask yourself when you are making a calculated risk buying real estate.
How long do you plan to keep this property? (Will the property appreciate enough using conservative predictions to allow you to sell at a profit?)

If you needed to sell within the next two to three years, could you rent it for more than your house payment and maintenance costs?

Does the house payment fit comfortably enough into your budget to cover the payment and repairs on the home if you could not sell later and did not want to rent it out to anyone?

Do you have enough accessible savings or investments to make payments on the home for 6 months if you experienced an unexpected financial set back?
Choose an experienced, reputable realtor to help you determine the long-term appreciation in value on the house—not just over the last 2 years but for longer.
Choose an experienced, reputable mortgage loan officer to help you explore the best mortgage options. ( I would like to sign up for the job as your lender)
(Jo) Tom King, our expert appraiser, please take a moment and let's look into our Magic Binoculars where we can see back into the murky mists of the past when we look through one end. We can kind of see a little into the future when we peer through the other end, but the lenses looking into the future are a bit foggy. (tom king describes the market positives and negatives )
You're on Real Estate Mortgage Shoppe. I'm your host, Jo Garner, Mortgage Loan Officer. What do YOU want to accomplish with your mortgage? Make your plan. Let's work your plan if the deal works for you today, let's do it today. When we come back Tom King, our expert appraiser will be taking us into the future with his real estate market predictions for 2022.
_____________ TALK SHOPPE BUSINESS TIP FOR REAL ESTATE PROS
2nd segment after 9:15 advertising break – (producer to start the song "Taking Care of Business" by Bachman Turner Overdrive –but bring the volume down before the lyrics start) It's time to talk shop with Talk Shoppe's Business Tip For Real Estate Professionals. Talk Shoppe is a marketing company offering free education and networking to anyone interested in real estate or in business. Talk Shoppe is made possible by the financial support of its sponsors and advertisers. For more about Talk Shoppe, go to www.TalkShoppe.com (shoppe) For our Talk Shoppe Business Tip today we have sponsor Suzan David of www.webandstorymedic.com Suzan uses the power of story to win loyalty from your target customer when she is designing your web site. Suzan has gotten some great accolades from people at Talk Shoppe who has used her services. She did a great job on the JoGarner.com site too. Suzan David of www.webandstorymedic.com , what is our Talk Shoppe Business Tip For Real Estate Pros.
SUZAN OFFERS TIP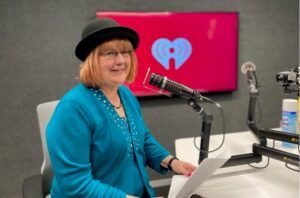 Suzan David, how do we contact you? WWW.WEBANDSTORYMEDIC.COM
______________________________________________
Sow Bountifully by Suzan David
Principle 7, 2 Cor 9:6 "Remember this: Whoever sows sparingly will also reap sparingly, and whoever sows generously will also reap generously" (9:6)
One principle of business that is helping me move ahead is to sow bountifully. If you plant a few seeds you can only reap a few crops. If you get out there and plant a whole heckuofa lot, then you can reap a bunch of crops.
In this day and age our crops are our customers. If we want a lot of customers then we better be out there meeting and greeting, or we better be meeting and greeting online. It doesn't actually matter how you plant it, you just have to do it.
But you may ask, how are we planting? We aren't farmers!
It is making connections with people. Sometimes we connect with a person years or months before they even know they need help with a home or service. But the seed that was planted long ago will start to grow, if you have made a really good connection and they remember you.
But I'm saying something we all know. It's just so easy to get discouraged while the seeds are growing. So instead of sitting and waiting, keep planting.
And instead of making the planting into work, why don't you make it fun? You can chat, you can enjoy and you can help people. You can learn to remember names. You can look into their eyes and try to see who they really are. I can tell you that that doesn't happen much these days. They will remember you for it.
And if you do it a lot, your seeds will produce a lot.
Some things to do:
Meet someone. Shake their hand.
Write down or memorize their name.
Look into their eyes.
Send them a friendly hello email.
Make an appointment (when appropriate.)
If you are sowing bountifully (meaning you've met A LOT of people) you may need to collect those emails and send out a customer love campaign. Just hello and a bit of sunshine. Get into their minds and keep your business in front of them.
Over time, your seeds will grow. And it will be in the exact proportion you plant. Sow bountifully to reap bountifully.
TOPICS COVERED BY TOM KING, WITH BILL KING APPRAISAL SERVICE
What are the advantages and challenges for home sellers in our current market? (Share an example of how you see people enjoy the advantages and overcome the obstacles)

What are the biggest trends we saw for Memphis real estate in 2021?

What are the biggest trends you predict we will see with Memphis area real estate in 2022?
What kind of appreciation on home values did we see in the Mid-South in 2021? What kind of appreciation in home values do you see in the Mid-South for 2022?

Talk about the groups of people who have profited most from owning their real estate.
TOPICS COVERED BY JO GARNER, MORTGAGE LOAN OFFICER: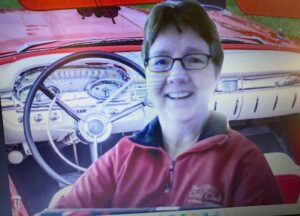 Real estate road trip in the Edsel car
"A bend in the road is not the end of the road, unless you fail to make the turn." Successories
You just parked your car in the driveway, unpacked your suitcase and holiday presents and swept the last of New Year's confetti out of the floorboard. Once inside the house, you flip on the news to get the latest financial headlines. Inflation, higher interest rates and increasing real estate values are the headlines. It's time for another road trip—a financial road trip, using your real estate to protect your finances.
No one has a crystal ball, but history tells us that inflation erodes the value of our money and higher interest rates reduce our buying and borrowing power. Which road do we take to protect ourselves against inflation and rising rate market forces?
Here are the routes some homeowners decided to take to protect their wealth based on market predictions:
Lower Rate-Lower Payment-The Smiths refinanced and lowered their interest rate and freed up a few hundred dollars per month by lowering their mortgage payment. They plan to take part of the extra money and pay off variable rate debt. The other part of their savings is to take some memorable vacations.
Refinance to Shorten Term and Pay Off Mortgage Sooner-The Millers have ratcheted down their mortgage rate and eliminated ten years off their mortgage term. Now they can retire without being tied down to a mortgage payment.
Refinance Using Cash Out to Restructure Finances- The Garcia family took this opportunity to refinance and pull cash out using a fixed mortgage rate program. The Garcia's used the cash out to upgrade and modify their home for their own enjoyment and to open the door for other family members to live with them to reduce living costs. John and Jane Doe bought an additional house to create more positive cash flow each month from the rental income.
First-time Homebuyer-The Johnsons had been renting an apartment for years but finally broke away from paying their landlord's mortgage. They bought their first home and locked in a fixed-rate mortgage that will help them build wealth and keep their budget on track. They don't have to worry about the landlord raising their rent every year.
The opportunity is here now but will be gone one day, and we don't know when. Consult with your financial advisors and do something today. Don't regret missing the opportunity.
Home values are predicted to continue to increase in 2022, but at a more moderate pace depending on how high interest rates climb. Inventory of homes for sale will still be tight but more homes are predicted to hit the market throughout the year.
The Millennial generation is leading the charge when it comes to buying homes. The Millennial generation and the emerging Generation Z appear to be keeping the outlook strong for the future on home sales and strong real estate values.
By: Jo Garner, Mortgage Loan Officer NMLS# 757308 Sierra Pacific Mortgage Company NMLS #1788 Memphis, TN (An equal housing lender.)
Jo is the radio talk show host  for Real Estate Mortgage Shoppe on News Radio AM 600 WREC and available on the iHeart radio app.
Find more tools and resources for overcoming common barriers to mortgage approval from the book by Jo Garner  "Choosing the Best Mortgage: The Quickest Way to the Life You Want"  on Amazon and Barnes and Noble. 
Jo Garner talks about some local Memphis, TN real estate statistics and trends with Tom King.
REAL ESTATE TIP OF THE WEEK (Suzan David has about 1 minute to share a real estate related money-saving or time-saving tip): Not Woo Woo – but You You, Money Mindset
by Suzan David
We don't always believe we are going to make enough money. That belief is what blocks the money from coming. Sure, sometimes someone will change their mind and go to another business person, but usually it's your belief that blocks YOU from seeing the opportunities.
So this isn't woo woo. It's You You.
Say to yourself: Money comes quickly and easily regardless of what I do.
We have to practice getting these words deep inside of us to override any other involuntary program that's in your brain saying you won't make it. This is actually scientific you know. You create a neurological pathway in your brain that repeats something over and over. (Think: My mother's voice maybe?)
Your mission, should you decide to accept it, is to get that so firmly ingrained in your brain that you believe it. It's not just repeating it. It's saying it. It's dissecting it. Ask yourself does it really come quickly and easily?
Then break it down:
Ask yourself – Does money come quickly and easily. You say NO!Then ask yourself – Has money ever come quickly and easily, you say yes. So you have to dissect it and roll it around in your brain until you believe it. Then step back and watch the money come!
Say it with me:
Money comes quickly and easily regardless of what I do. Tip from Suzan David, web page designer
Tom King has a tip about 1 minute or so
Jo Garner has a short tip
ANNOUNCEMENTS:
Talk Shoppe offers free networking & education to anyone interested in real estate or in business. Talk Shoppe meets every Wednesday 9A-10A CT at Concorde Career College 5100 Poplar Ave 1st floor Memphis, TN (Clark Tower) also on zoom. For the zoom web link go to www.TalkShoppe.com and click on Events. ." https://us04web.zoom.us/j/5087794464 This Wednesday January 12th, 2022 9A Central "How To Leverage Your Website, Content and Story to Build Your Brand." Presented by Suzan David, web designer www.webandstorymedic.com and Don Lawler, videographer/photographer of www.storytellersmemphis.com
(Suzan David was in the studio and added this description of the upcoming Talk Shoppe event:
"Don't ya just hate it every time you have to write out a brochure or a story about your business? Do you know what to say?  
Well, Don Lawler and I are going to tell you where to start in a speech called:
"How to Leverage Your Website, Content and Story to Build Your Brand," at Talk Shoppe on Wednesday January 12.  We will bring worksheets to help you figure out exactly what your brand story is! 
Talk Shoppe is a free networking event at Concorde Career college in Clark Tower in Memphis. You can also go online to zoom to see it. The easiest way to get in is to go to talkshoppe.com and click the events tab. 
We hope to see you there, and we hope to set you on the path to defining your client story once and for all!"
Talk Shoppe events are free thanks to sponsors like business consultant and coach, Tim Flesner of Business Management Solutions. Connect with Tim Flesner today and he can help you on the path you have chosen for your business this year. Call Tim at 901 213-7830.
2. Thank you to real estate closing attorneys, Rob Draughon and Shelley Rothman of Griffin Clift Everton and Maschmeyer for sponsoring this episode of Real Estate Mortgage Shoppe. For your real estate purchase or refinance, contact Rob Draughon and Shelley Rothman at 901 752-1133.
3. Thank you to Tim Gilliland of Backuprx.com for providing back up services for Talk Shoppe's data. To keep your personal and business data safe and quickly recoverable, connect with Tim Gilliland at www.BackupRX.com
4. Subscribe at www.JoGarner.com and you can get our weekly blog posts with podcasts conveniently in your inbox.
5. Real Estate Mortgage Shoppe reminds you to MAKE YOUR PLAN. LET'S WORK YOUR PLAN. IF THE DEAL WORKS FOR YOU TODAY, DO IT TODAY.
SPECIAL NOTE: REAL ESTATE MORTGAGE SHOPPE RECOMMENDS THAT YOU CONSULT WITH A FINANCIAL, LEGAL OR OTHER CERTIFIED, LICENSED PROFESSIONAL BEFORE ACTING OR INVESTING ON ANYTHING YOU HEAR OR SEE FROM THE CONTENT ON THIS SHOW OR BLOG POSTS. THE INFORMATION WE SHARE ON REAL ESTATE MORTGAGE SHOPPE IS GENERAL IN NATURE MEANT FOR GENERAL EDUCATIONAL PURPOSES ONLY. ALL EXAMPLES GIVEN FOR ILLUSTRATION PURPOSES ON REAL ESTATE MORTGAGE SHOPPE AND ARE BASED ON TRUE STORIES BUT WE USE FICTIONAL CHARACTERS AND DO NOT DIRECTLY REFLECT REAL PEOPLE OR EXACT DETAILS IN ANY OF THE SITUATIONS.
QUOTE CORNER: "It is better to look ahead and prepare than to look back and regret." www.inspirational-picture-quotes.com
"It's not the end of the road, unless you fail to make the turn." Successorily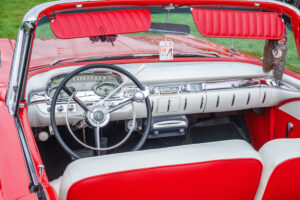 ____________________________________________________________________________________
REJOINDERS:
Leah Anne Morse for All Things New

Pat Goldstein, Realtor with Crye-Leike Realtors W TN and N Mississippi 901 606-2000

Mark McLaurine, Refrigeration Unlimited
Transitional Music: "On the Road Again" by Willie Nelson; "Route 66" by John Mayer; "Take It Easy" by the Eagles; "Taking Care of Business" by Bachman Turner Overdrive for Talk Shoppe Business Tip for Real Estate Pros.
________________________________________________________________________
ABOUT TOM KING, REAL ESTATE APPRAISER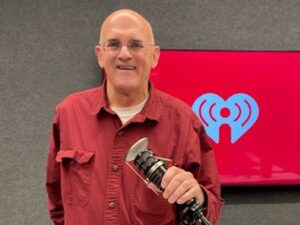 Tom is a well- respected and sought after appraiser in Memphis, Tennessee.  He is a second generation appraiser with 40 years of experience.  He has been elected to the Memphis Area Association of Realtors Board of Directors three times.  
Tom is a certified residential appraiser in Tennessee.  He have appraised over 20,000 homes in his career.  A graduate from the University of Tennessee with a degree in real estate, Tom is also a Certified Relocation Professional (CRP).  Tom also has vast experience in dealing appraising real estate for pre-listing sales, cash buyers, divorce settlements, estate settlements. (901) 487-6989
___________________________________________________________________
ABOUT JO GARNER-MORTGAGE LOAN OFFICER: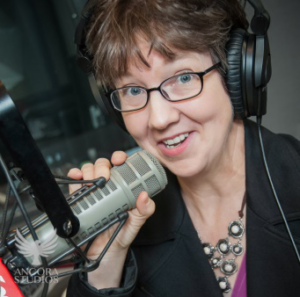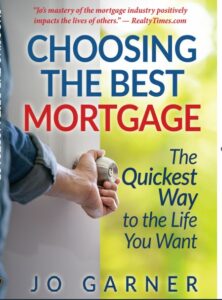 WHAT DO YOU WANT TO ACCOMPLISH WITH YOUR MORTGAGE?
www.JoGarner.com (901) 482 0354 jo@jogarner.com twitter @jogarner NMLS# 757308 (currently working with Sierra Pacific Mortgage, Inc Cordova, TN NMLS # 1788 An Equal Housing Lender)
"Whatever YOUR personal priorities are, my job is to help you get the mortgage terms that will give you bragging rights when you talk about it and help you score on hitting your goals ."
As a mortgage loan officer, my job is to help you get to the benefits you want from your financing terms. What is most important to you? I can help you find the financing terms that will help you get to what you want. What is your comfort level on a house payment? How much are you comfortable paying down,? What type of financing do you need to get the house you want to buy or refinance?
Different clients have different priorities in life—some are buying their first home with very little down payment funds. Some are recovering from medical challenges, divorces or preparing to send children to college and some are embarking on a long term goal of buying properties to build rental income."
Jo Garner is a mortgage officer with extensive knowledge in tailoring mortgages to her customers who are refinancing or purchasing homes all over the country. She offers conventional, FHA, VA or other loan programs for refinancing and purchases.
Jo can help you look at rent vs buy, when it makes sense to refinance, how to get the best deal on your home purchase financing.
Jo Garner has been in the real estate/financing business for over 25 years.  She got her start in Portland, Maine where she first began her real estate career. She received her real estate education from the University of Southern Maine  and was personally mentored in San Diego, California  by Robert G. Allen, author of Nothing Down, Creating Wealth and The Challenge.
On moving back to West Tennessee in 1987, she went into business buying and selling discounted owner-financed notes secured on real estate.  In 1990 Jo went to work for a residential mortgage company and has been a mortgage loan officer for over 25 years.  Her goal is to offer excellent, affordable service to her customers, tailoring the loan programs to the specific needs of her clients. 
In addition to her work in the mortgage field, Jo Garner  is the primary sponsor and founder of Talk Shoppe in Memphis. www.TalkShoppe.com Jo Garner also host the radio show Real Estate Mortgage Shoppe airing on News Radio AM 600 WREC and iHeart Radio with podcasts and show notes published on www.JoGarner.com Pick up her book "Choosing the Best Mortgage-The Quickest Way to the Life You Want on Amazon.com and BarnesandNoble.com