Is now a good time to buy a home? Are you trying to decide whether to rent vs buy a home? Let's look at the unique opportunities this real estate market is offering buyers who want to get ahead quicker. Let's look at what some of the biggest data companies are showing us about rising prices on homes and repairs. We will take a moment to talk with our self-employed and real estate business friends about health insurance plans.
What do YOU want to accomplish with YOUR mortgage? Make your plan. Let's work your plan. If the deal works for you today, let's do it today. Connect with me at www.JoGarner.com Subscribe and get Real Estate Mortgage Shoppe radio podcasts with show notes weekly.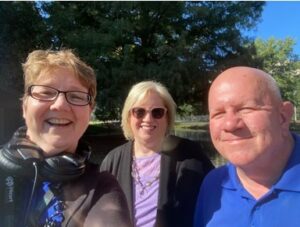 To Your Success, Jo Garner, Mortgage Loan Originator NMLS 757308 (901) 482-0354 Jo@JoGarner.com
_________________________________________________________________________________________________________________________________________________________________________________________________
To listen to today's show click below!
LET'S GET STARTED…
(Jo) (Good morning, Memphis! Welcome to our internet listeners and podcast listeners across the 50 states! You're on Real Estate Mortgage Shoppe. I'm your host, Jo Garner, Mortgage Loan Officer. You can connect with me at www.JoGarner.com. Our general topic is PREDICTING REAL ESTATE PRICES -DECIDING WHAT PRICE TO PAY FOR YOUR HOME AND WHEN TO PAY IT. Thank you to today's sponsors, real estate attorneys Rob Draughon and Shelly Rothman of Griffin Clift Everton and Maschmeyer. For YOUR home purchase or refinance closing, contact Rob Draughon and Shelley Rothman at 901 752-1133. Subscribe to get Real Estate Mortgage Shoppe weekly blogposts with podcasts at JoGarner.com Call us while we are live today October 8th, 2022 at 901 535 9732.
INTRODUCING ED HILL OF MASTERS ROOFING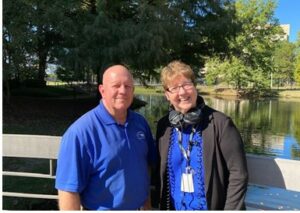 He's back. Our co-host, Ed Hill of Masters Roofing in Memphis. For free roof advice, free inspections, and free estimates and bids for roof replacement or roof repair call Ed Hill at 901-273-6594. Learn more at #EdHillMastersRoofing and at MemphisHomeMaintenanceShow.Podbean.Com Ed I know plenty of people who know you, have used Masters Roofing and have great things to say about your service. Take a minute or so to introduce yourself to our new listeners and talk about what Masters Roofing does for your clients. (Ed has about a minute or so to introduce himself and talk about the services Masters Roofing offers etc)
(Jo) WHAT ARE SOME OF THE BIGGEST DATA FIRMS IN THE NATION SAYING ABOUT WHERE HOME PRICES ARE GOING IN 2022-2023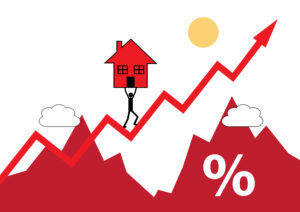 Do you want to buy a home this year? Are you trying to decide to buy a home vs renting? The financial markets have been drastically moving over the last few months. The headlines in the news can sound like gloom and doom for the housing market but let's look a little closer. No one has a crystal clear crystal ball. Sales have cooled off from last year and so has prices, but the PRICES of homes still look to be positive even though prices are not moving up at the break neck speed they were moving up last year.
Zillow.com predicts that the final months of 2022 will not bring about significant increases in home values even though it forecasts that home values will increase in the majority of markets through August 2023.
Goldman Saks predicts drop in home sales, BUT low inventory will prevent drop in prices.
Corelogic predicts prices on homes to go up 3.6% through July 2023.
Freddie Mac points out the source of demand is significant due to emerging households. Currently 18% more people aged 25-34 than there were in 2006. This represents an increase of 6.6% million prospective first-time homebuyers from 2006 and we have less inventory available today. Low Supply of homes and strong demand for homes seems to be the driver for higher home prices.
Freddie Mac also pointed out another predictive formula: For every 1% point rise in mortgage rates, this reduces home prices by 4%. For the last couple of years we have seen home prices and many areas increase 18% to over 20% per year. Mortgage rates have increased about 3.5 interest rate points. Even with the rise in mortgage rates, that still leaves room for home prices to increase.
What do YOU want to accomplish with YOUR mortgage? Make your plan. Let's work your plan. If the deal works for you today, let's do it today. Connect with me and let's explore your options. (901) 482-0354 www.Jo.Garner.com
(Jo) Ed Hill of Masters Roofing, you have seen a lot of trends that are changing the roofing business and the prices on a new roof. Take a couple of minutes or and jump into some of the topics you feel are important for our listeners to hear today. (Ed Hill has about 2 minutes or so to start launching into his topics to be continued after break)
You're on Real Estate Mortgage Shoppe. I'm your host, Jo Garner, Mortgage Loan Officer. What do YOU want to accomplish with your mortgage? Make your plan. Let's work your plan if the deal works for you today, let's do it today. Connect with me at JoGarner.com. When we come back you will be hearing more from Ed Hill of Masters Roofing with some forecasts for prices to replace or repair your roof. Genell Holloway of Eagle Hollow Enterprises will be joining us with some timely tips on getting the right health benefits. See you back in just a moment.
2nd segment is after 9:15 break from about 9:18Am to 9:30 AM break
It's time to talk shop with Talk Shoppe's Business Tip For Real Estate Professionals. Talk Shoppe is a marketing company offering free education and networking to anyone interested in real estate or in business or health and wellness. Talk Shoppe is made possible by the financial support of its sponsors. For more about Talk Shoppe, go to www.TalkShoppe.com (shoppe) For our Talk Shoppe Business Tip today we have Talk Shoppe sponsor , Genell Holloway of Eagle Hollow Enterprises. Genell Holloway gets sterling testimonials from so many of her clients for helping them choose the very best option for their health benefits.
TALK SHOPPE BUSINESS TIP TO REAL ESTATE PROS BY GENELL HOLLOWAY OF EAGLE HOLLOW ENTERPRISES
www.eagle-hollow.com
Today's Tip:
Genell Holloway, Eagle Hollow Enterprises (901) 270-1127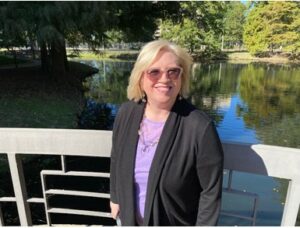 TOPICS COVERED BY ED HILL OF MASTERS ROOFING IN MEMPHIS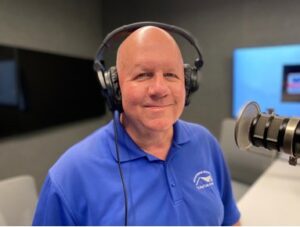 WHAT YOU DON'T KNOW ABOUT ROOFS-PRICE PREDICTIONS
Raw materials prices increase 7-12% per quarter.
Roof prices will 2X in the next 5 years experts say.
Insurance pays less now, if it pays at all.
Roof payment plans can help you save money.
Fast, friendly, expert roof advice is one call away!
Ed Hill, Masters Roofing Memphis 901-273-6594
MemphisHomeMaintenanceShow.Podbean.Com
MastersRoofing.com
EdHillMastersRoofing.webs.com
#EdHillMastersRoofing
#EdHillTheHappyRoofer
Roof Inspections, Roof Replacement And Repair, Expert Roof Advice, New Gutter Systems, Leak Diagnosis, Interior And Exterior Painting, Wood Rot Replacement, Vinyl Chimney Residing, Replacement Windows, Vinyl House Siding, Hardboard House Residing, Metal Patio Roofs, Gutter Cleaning, And More
________________________________
3rd segment following 9:30 break about 9:35 am to 9:45 am
TOPICS COVERED BY JO GARNER, LICENSED MORTGAGE LOAN ORIGINATOR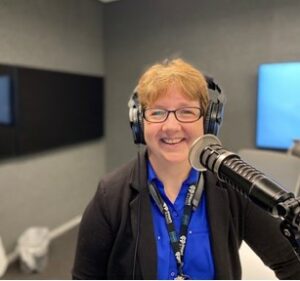 Here are five points to consider:
Set up your budget and stick to it.  Review your bank statements and credit card statements.  How much is your income?  What expenditures can you eliminate or replace with something less expensive?  What debts can you restructure to help your cash flow? After considering all of this, determine the maximum house payment you can comfortably afford.  How much can you comfortably pay down at closing without disturbing your emergency fund? Make allowances in your budget for repairs and unexpected events.  Stick to your limit on the maximum house payment and down payment.

Study the market.  A good realtor can help with showing you what price homes are selling for in the neighborhood.  They can look back and get data showing you which neighborhoods have increased in value over the last several years.  A good realtor can show you if the rental rates have also gone up consistently in that neighborhood.  

Select a home you can gradually improve to be what you want over time.  If the houses with the size and amenities you want in that neighborhood are too expensive, consider buying a home that you can improve over time. For example, you may find at a lesser price a house that has not been updated in several years. On the other hand, you might find a house that would allow you to build out the unfinished area over the garage later to get the hobby room on your wish list.

Strategize to get your offer accepted by the seller.    Make sure you have a very strong preapproval letter from your lender.  Keep any contingency clauses to a minimum. Be flexible on the closing date and possession date.  Consider increasing the amount of earnest money to show the seller you are a serious buyer.

Structure multiple positive exit strategies for a day in the future when you would need to sell the home or move out of the area. For example, if values in the neighborhood have consistently been going up for several years, the chances are good that you can still sell the home and make a profit when you are ready to move in a few years.   If the real estate market is not doing well one day in the future, you could rent the home to tenants and make a profit if rent rates have been steadily increasing each year.  For a third exit strategy, talk with your mortgage lender about a mortgage with a clause allowing you to sell your home one day to a buyer who could qualify with your mortgage company to assume your mortgage payments.
You may not see clearly into the future, but you can make some educated guesses by looking at the past. If you buy a home with a comfortably affordable payment and keep a healthy emergency fund, you will enjoy living in your home and have some options if the day comes when you need to move. 
Should we buy a home or rent? Brent and Bella Beaumont's story-MULTIPLE EXIT STRATEGIES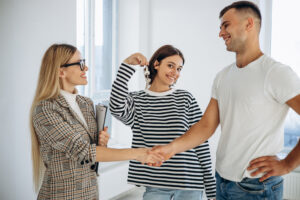 Brent and Bella had been renting an apartment in a neighborhood that seemed to be attracting more crime. When they first got married and moved into the apartment the rent was less than $900/month but now it was over $1,000 per month. When Brent and Bella got the news they were going to have their first baby, the apartment, they realized was too small for their growing family. The payment was too large.
How were they going to find a bigger home with a smaller payment? They wanted to be in a good area where their children could go to the same schools that Bella attended growing up The other challenge was they had very little in savings to put down on a house.
The decision to rent vs buy? Brent and Bella didn't think they had a choice. But, they talked with a realtor who explained to them that, right now, in the Memphis area, they really could find a bigger home in an area where they wanted their children to grow up with a smaller payment and for less than $1,000 to pay at the closing table.
The realtor showed Brent and Bella several homes and they made several offers. Finally, the seller on a nice 3 bedroom home accepted their offer and even agreed to pay the Beaumont's closing costs. Their realtor pointed out two advantages of buying the home they were purchasing. As their loan officer, I pointed out two more advantages that would give the Beaumont's, not one, but multiple exit strategies so they would never have to feel stuck.
The first advantage, the realtor pointed out, was that in the neighborhood where Brent and Bella had decided to buy, home values had traditionally increased in value over time. That meant that 3 to 5 years down the road, they could probably sell the home and buy another home if the need arose to move.
The second advantage, the realtor pointed out after she researched the area, was that the property the Beaumont's were purchasing was located in a strong rising rental market. If the trend of rising rent rates remained steady, the Beaumont's would also have a choice of buying a new home later on and using this property for income-producing rental income -just in case the home selling market was tougher a few years down the road when and if the Beaumont's decided to move to a different home.
The third advantage, as their mortgage officer I got to point out to them, was that the mortgage program they were using was a government FHA assumable loan. That meant, if the Beaumonts could not sell their home outright in a future market and they did not want to use the property as an income-producing rental, they could allow someone to qualify with their mortgage company to take over payments or assume their mortgage instead of the future buyers having to get a new loan. If mortgage rates were much higher in the future when the Beaumont's decided to sell, they buyers might even pay the Beaumont's more upfront for equity to have the privilege of qualifying and taking over the existing much lower interest rate mortgage.
The Beaumont's had three possible positive exit strategies on buying their first home. They could enjoy that peaceful feeling of being free and not stuck. They got some down payment assistance from the city of Memphis and some gift money from parents too and bought their home with about $500 down. They moved into a much larger home than the former cramped apartment with a fixed interest rate payment a couple of hundred dollars less per month than what they had been paying rent. A very SWEET deal for the Beaumont's and their sweet little one on the way.
FIND WAYS TO MAKE YOUR HOME PAY FOR ITSELF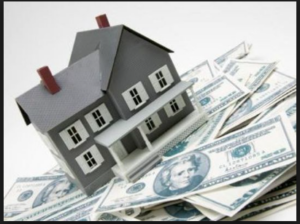 When I first got into the mortgage business, money was short, but even then, I understood the power of the fixed rate mortgage to shelter your income by avoiding landlords constantly going up on my rent. I set out to buy a house.
Like Wendy, I believed that Necessity Is The Mother of Invention which forced me to think outside the box. A realtor knew what I wanted and where I wanted to live and didn't laugh at my budget. He showed me a vacant house that smelled bad, with ceilings that had collapsed from a water leak, missing appliances and an uneven kitchen floor with a dip so pronounced that you could drop a marble in the center of the room and have to chase it until it bumped up against a baseboard. Nobody wanted this house.
I had the home inspected and the inspector told me the house was structurally sound and with a few repairs and some elbow grease, she would be a great home. On Christmas Eve that year I bought that house for a little less than 50 cents on the dollar. I got it cleaned up and rented one end of it to a law student and later a nurse. Using the renters money, I paid off the house in less than 12 years. Finding a house with a separate living unit, a finished bonus room or mother-in-law suite that you can rent out to tenants or even use as an Air-BNB, can give you a cushy second income.
That separate living unit in your home could also provide a way for you to care for an aging or handicapped loved one without the expensive of a rehab or assisted living facility. Check the covenants and restrictions for your neighborhood before purchasing.
4th segment following 9:45 am break about 9:48 to 9:56 am
REAL ESTATE TIP OF THE WEEK ( Genell Holloway offers another 1 minute or so tip about health benefits )
Ed Hill of Masters Roofing offers tip –about a minute or so)
Jo Garner If you don't owe a lot on your mortgage but you have acquired high balances on your variable rate Home Equity Line of Credit or credit cards, let's look at the benefits of a cash out refinance to roll your variable rate debt into one fixed rate mortgage. Every time the Federal Reserve ratchets up their Fed rate, it is ratcheting up the costs of most of your variable rate debt.
ANNOUNCEMENTS:
Talk Shoppe offers free networking & education to anyone interested in real estate or in business or in health and wellness. Talk Shoppe meets every Wednesday 9A-10A CT at Concorde Career College 5100 Poplar Ave 1st floor Memphis, TN (Clark Tower). You can also join the even on zoom. Go to www.TalkShoppe.com and click the Events tab for the link to get into the event online. This Wednesday October 12th 2022 9A CT "What You Don't Know About Your Roof" presented by Ed Hill of Masters Roofing in Memphis
Thank you to these sponsors who make Talk Shoppe's free networking and education free to our community.
Thank you to Peggy Lau of Club Seacret. When you want to take good quality vacations and make memories with people you love but you don't want to have to pay retail prices to travel. Connect with Peggy Lau of Club Seacret to discover how to get bargain prices on good quality vacations. (901) 289-0747
Thank you to Tim Gilliland of BackupRX.com for keeping Talk Shoppe's data backed up and recoverable at a moment's notice. To keep YOUR data backed up and recoverable in case your computer goes down, contact Tim Gilliland of BackupRX.com
4. Subscribe at www.JoGarner.com and you can get our weekly blog posts with podcasts conveniently in your inbox.
5. Real Estate Mortgage Shoppe reminds you to MAKE YOUR PLAN. LET'S WORK YOUR PLAN. IF THE DEAL WORKS FOR YOU TODAY, DO IT TODAY.
LEGAL STUFF: SPECIAL NOTE: REAL ESTATE MORTGAGE SHOPPE RECOMMENDS THAT YOU CONSULT WITH A FINANCIAL, LEGAL OR OTHER CERTIFIED, LICENSED PROFESSIONAL BEFORE ACTING OR INVESTING ON ANYTHING YOU HEAR OR SEE FROM THE CONTENT ON THIS SHOW OR BLOG POSTS. THE INFORMATION WE SHARE ON REAL ESTATE MORTGAGE SHOPPE IS GENERAL IN NATURE MEANT FOR GENERAL EDUCATIONAL PURPOSES ONLY AND NOT AN OFFER TO LEND.. ALL EXAMPLES GIVEN FOR ILLUSTRATION PURPOSES ON REAL ESTATE MORTGAGE SHOPPE AND ARE BASED ON TRUE STORIES BUT WE USE FICTIONAL CHARACTERS AND DO NOT DIRECTLY REFLECT REAL PEOPLE OR EXACT DETAILS IN ANY OF THE SITUATIONS.
QUOTE CORNER: Jarod Kintz: " I would like to take a trip down Memory Lane, but with gas prices sky high, forget about it."
____________________________________________________________________________________
REJOINDERS:
Suzan David, www.webandstorymedic.com Web designer and more
Don Lawler, storytellersMemphis.com videographer brand-aid package for small businesses to promote themselves
Tim Flesner, business consultant with Business Management Solutions equip4success.net
Transitional Music: "Price is Right;" "If I Had A Million Dollars" by Bare Naked Ladies; "We Bought A House" by Kat and Alex; "Taking Care of Business" by Bachman Turner Overdrive for the Talk Shoppe Business Tip for Real Estate Pros
PICK UP YOUR COPY OF "CHOOSING THE BEST MORTGAGE-THE QUICKEST WAY TO THE LIFE YOU WANT" by: JO GARNER
An essential guide for real estate professionals and their customers.
Now on Amazon and Barnes and Noble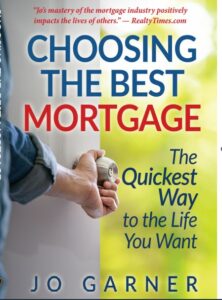 ABOUT GENELL HOLLOWELL, EAGLE HOLLOW ENTERPRISES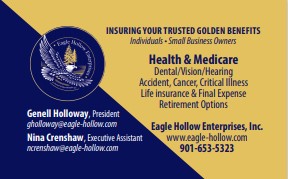 Genell Holloway is with Eagle Hollow Enterprises where we help individuals and business owners put the plus sign in your bottom line.
Genell has been a resource for many people in her circle helping to connect the right people to help those in need from those needing adult day care services to helping with final arrangements.
In her role as a Benefits Consultant, Genell is passionate about helping individuals be better prepared for those difficult times in life. One can count on Genell to help them find solutions that best fit their budget and personal situation. From health insurance to supplemental insurance to life insurance that include riders that help one to be better prepared financially for those health crisis moments that occur as we age, Genell has the knowledge to help.
Call Genell at 901.270.1127 for further information.
ABOUT ED HILL OF MASTERS ROOFING
Ed Hill has been in the residential roofing industry since 2008 and has been Senior Consultant with Masters Roofing Memphis TN since 2010.  He has personally assisted about 800 homeowners with roof replacement and many others with roof and exterior repairs.  He is an active member of the Greater Memphis Business Network International chapter and is the official Masters Roofing consultant to TPC Southwind.  He holds three earned degrees including a doctorate but tries not to let those get in his way of serving his customers!  For free roof advice, free inspections, and free estimates and bids for roof replacement or roof repair call Ed Hill at 901-273-6594. Learn more at #EdHillMastersRoofing and at MemphisHomeMaintenanceShow.Podbean.Com
Ed Hill, Senior Consultant
Masters Roofing
2845 Stage Center Cove
Bartlett TN 38134
901-273-6594
EdHill.MastersRoofing@gmail.com
TN State Licensed Contractor #00067521/ Reciprocal Licenses MS & AR
BBB A+ Accredited Member Business
Platinum Preferred Contractor Owens Corning / GAF Master Elite Installer
Guild Quality Member / Angie's List
www.EdHillMastersRoofing.webs.com
Podcast https://MemphisHomeMaintenanceShow.podbean.com
You Tube Channel: Ed Hill Masters Roofing
http://Instagram.com/EdHillMastersRoofing
www.Facebook.com/EdHillMastersRoofing
ABOUT JO GARNER-MORTGAGE LOAN OFFICER: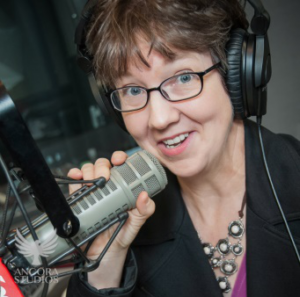 WHAT DO YOU WANT TO ACCOMPLISH WITH YOUR MORTGAGE?
www.JoGarner.com (901) 482 0354 jo@jogarner.com twitter @jogarner NMLS# 757308
(currently working with Cardinal Financial Company, Limited Partnership NMLS #66247 equal housing opportunity 2645 Appling Rd 102 Memphis, TN 38133 ) Online loan application https://online.cardinalfinancial.com/#/p/apply/jogarner
www.cardinalfinancial.org for licensing info www.nmlsconsumeraccess.org/EntityDetails.aspx/company/66247 "Whatever YOUR personal priorities are, my job is to help you get the mortgage terms that will give you bragging rights when you talk about it and help you score on hitting your goals ."
As a mortgage loan officer, my job is to help you get to the benefits you want from your financing terms. What is most important to you? I can help you find the financing terms that will help you get to what you want. What is your comfort level on a house payment? How much are you comfortable paying down,? What type of financing do you need to get the house you want to buy or refinance?
Different clients have different priorities in life—some are buying their first home with very little down payment funds. Some are recovering from medical challenges, divorces or preparing to send children to college and some are embarking on a long term goal of buying properties to build rental income."
Jo Garner is a mortgage officer with extensive knowledge in tailoring mortgages to her customers who are refinancing or purchasing homes all over the country. She offers conventional, FHA, VA or other loan programs for refinancing and purchases.
Jo can help you look at rent vs buy, when it makes sense to refinance, how to get the best deal on your home purchase financing.
Jo Garner has been in the real estate/financing business for over 25 years.  She grew up in West Tennessee and got her start in real estate in Portland, Maine where she first began her real estate career. She received her real estate education from the University of Southern Maine  and was personally mentored in San Diego, California  by Robert G. Allen, author of Nothing Down, Creating Wealth and The Challenge.
On moving back to West Tennessee in 1987, she went into business buying and selling discounted owner-financed notes secured on real estate.  In 1990 Jo went to work for a residential mortgage company and has been a mortgage loan officer for over 25 years.  Her goal is to offer excellent, affordable service to her customers, tailoring the loan programs to the specific needs of her clients. 
In addition to her work in the mortgage field, Jo Garner  is the primary sponsor and founder of Talk Shoppe in Memphis. www.TalkShoppe.com Jo Garner also host the radio show Real Estate Mortgage Shoppe airing on News Radio AM 600 WREC and iHeart Radio with podcasts and show notes published on www.JoGarner.com Pick up Jo Garner's book on Amazon or Barnes and Noble "Choosing the Best Mortgage-The Quickest Way to the Life You Want"