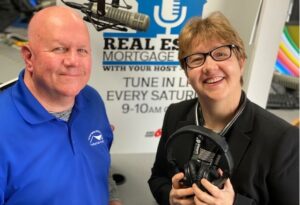 Today we will be talking with you about how to overcome common obstacles to home financing-answers to appraisal challenges, credit issues, problems with not enough income and not enough money to close. Ed Hill of Masters Roofing will be talking about the resources available to you through his network and mine.
What do YOU want to accomplish with YOUR mortgage? Let's stay connected. Subscribe to get weekly Real Estate Mortgage Shoppe podcasts and show notes at www.JoGarner.com
(901) 482-0354 Jo@JoGarner.com
To Your Success,
Jo Garner, Mortgage Loan Officer NMLS# 757308
LET'S GET STARTED…
Good morning, Memphis! Welcome to our internet listeners and podcast listeners across the 50 states! You're on Real Estate Mortgage Shoppe. I'm your host, Jo Garner, Mortgage Loan Officer. You can connect with me at www.JoGarner.com. Our general topic is PROBLEM SOLVED! OVERCOMING OBSTACLES TO HOMEOWNERSHIP AND FINANCING. Subscribe to get Real Estate Mortgage Shoppe podcasts with show notes at www.JoGarner.com Call us while we're live today March 6, 2021 at (901) 535-9732.
INTRODUCING ED HILL OF MASTERS ROOFING
Back in the co-host chair we have Ed Hill of Masters Roofing, the man who wrote the book on home improvements. Ed has been the senior roofing consultant with Masters Roofing since 2008. You can connect with Ed on the phone, in person or on his home improvement podcast at www.MemphisHomeMaintenanceShow.podbean. (Ed takes about 1.5 minutes to intro himself and talk about the services he offers his roofing clients)
NECESSITY IS THE MOTHER OF INVENTION
(Jo) When it comes to solving problems, Necessity is the mother of invention. No matter what the challenge, there is a way to conquer it. Seeking out help and advice from reputable real estate and financing professionals can enable you to be the champion over your challenges.
The Harris Poll and Zillow surveyed about 200,000 non-homeowner adults from ages 18 and older. Thirty-six percent said the biggest obstacle to owning a home is lack of affordable housing. Forty-two percent cited the biggest obstacles to homeownership is lack for funds to close and not enough income. Credit can be another roadblock and the appraisal on the home can be too.
Let me introduce you to Henrik and Heidi Hagen. Their story is a combination of other people's stories but it is a good example of how to overcome obstacles.
Henrik and Heidi Hagen endured the cramped feeling of living in a house that was too small for them. "We almost have this house paid off, " Henrik would remind Heidi. But Heidi yearned to live in a home large enough so her mother could live them and Heidi could care for her.
Weeks came and went and the Hagen's went to see houses and made offers but were constantly being outbid by families making competing offers to purchase. Because Henrik and Heidi's credit scores were lower than normal due to unexpected emergencies, the price to pay on the mortgage rate was higher.
Heidi was self-employed and her bank had told her she did not show enough income on her tax returns to qualify for a mortgage. Henrik needed more income to buy a home where they wanted to live.
The Hagen's had enough money to put down on a bigger house if they sold their current home first, but the current home needed repairs. A buyer and a buyer's lender would require these repairs to be completed before closing. Where could Henrik and Heidi get the money to repair their home since they couldn't sell it without repairing it?
Heidi felt a pang of guilt each day that she could not move her ailing mother into her home to care for her. Both Henrik and Heidi agreed they needed someone or a number of professional someone's to point them in the right direction toward solving their real estate conundrum.
(A) Where would the Hagen's find enough money to repair their small home so it would sell for a high enough price so Henrick and Heidi's would net enough money to put down on a bigger home? (B) Which strategy could they use to boost their credit scores within 30 days without spending a lot of cash? (C) What adjustments to their finance would increase their income on paper and lower their debt so they could afford the bigger home? Later in the show let's revisit Henrik and Heidi to see how they set out to solve their real estate Rubik's Cube situation.
What do YOU want to accomplish with YOUR mortgage? Make your plan. Let's work your plan. If the deal works for you today, let's do it today. Connect with me at www.JoGarner.com You can also call me the old-fashioned way so I can hear your story. (901) 482-0354.
For now, let's turn to Ed Hill of Masters Roofing, the Roofing and Home Improvement guru to help you spark some home repair ideas of your own. (Ed Hill introduces himself and talks about the resources he brings to his clients)
You're on Real Estate Mortgage Shoppe. I'm your host, Jo Garner, Mortgage Loan Officer. What do YOU want to accomplish with your mortgage? Make your plan. Let's work your plan if the deal works for you today, let's do it today. When we come back Ed Hill of Masters Roofing will be back with some helpful resources to help overcome obstacles to being a homeowner . See you back in just a moment.
_____________________________________________________________________
THE LOOK BACK MEMPHIS TRIVIA CONTEST
2nd segment after 9:15 break: Our Look Back Memphis Trivia Contest is brought to you by notable Memphis historian, Jimmy Ogle. Twelve of his Memphis History lectures entitled Making Memphis – Storytelling by Jimmy Ogle may be viewed by Googling "JIMMY OGLE PINK PALACE". View at JimmyOgle.com. . The Look Back Memphis Trivia Contest is sponsored by John and Jennifer Lawhon of Lawhon Landscape (901) 754-7474 the Lawhon's can help you plan your landscaping if you have a BIG, BIG project or a smaller project or you can do the big project in phases . The Lawhons are giving away a $25 gift card to the first person with the correct trivia answer. If you know the answer to our trivia question, call us at 901 535 WREC 901 535-9732.
Garner # 193 * 03/27/21
The University of Memphis Cecil C. Humphreys School of Law!
Question: For my category, I was voted the # 1 facility in the entire nation! Who am I?
Hint: My first building was opened in 1885.
Hint: My last addition was made in 1929.
Hint: Originally, I housed three different divisions of the Federal government .
Final Hint: NCAA "March Madness" (of another kind) often occurs in my facility.
Answer: The University of Memphis Cecil C. Humphreys School of Law! Opened in 1885 as the United States Custom House, Court House and Post Office in 1885 at the corner of Front Street and Madison Avenue, the building was the first public use building in The Promenade section of the Memphis riverfront. The original building was three stories tall, with a five-story tower on the northeast and southeast corners. The Cossitt-Goodwyn Library opened next door in 1893. The activities of the Federal government grew substantially after the turn of the 20th century, so an additional was built in 1930 that wraps the north, east and south sides of the site and removing the two five-story towers. This building was added to the National Register of Historic Places in 1980.
In the 1960s, the courthouse moved to the new Federal building in Civic Center Plaza in 1963 and the customs function relocated to the Airport. The 38103 Post Office branch remained in about 20% of the building, until the January, 2010 opening of the Cecil C. Humphreys School of Law by the University of Memphis. The extensive renovation retained much of the historic structure and architectural details: original Pony Express emblems, etched glass, brass window cages, wood beams with intricate hand-stenciled designs, door knobs engraved with the scales of justice, crown molding, and Tennessee marble floors and columns. The main lobby remains unchanged from its original design, except for upgraded safety requirements.
Each year, the NCAA "March Madness" of Mock Trials comes to this facility and the Shelby County Courthouse. In 2014, the facilities were voted the # 1 Law School facilities in the Nation by PreLaw magazine. Free walking tours of the facilities are given Monday-Friday at 12:00 noon.
Jimmy Ogle has retired from walking tours in Memphis. Twelve of his Memphis History lectures from the Pink Palace entitled Making Memphis – Storytelling by Jimmy Ogle, and now more than ten hours Downtown Walking Tours are FREE on the internet at . . . You Tube Jimmy Ogle.
View JimmyOgle.com for more info!
___________________________________________________________
TOPICS COVERED BY ED HILL OF MASTERS ROOFING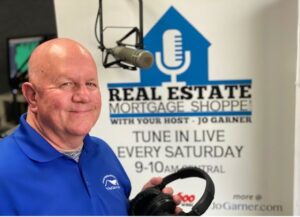 What are the most common barriers to homeownership when it comes to home repairs—especially the roof?

What are some things homeowners can do to stay on top of needed repairs and even do some of the repairs themselves?

What are some home maintenance check list items that homeowners can do themselves that will prevent expensive problems later?

What telltale signs let us know we have a problem with our roof?
It's Not Who You Know, It's Who We Know!
Jo and I are members of Greater Memphis Business Network International in Germantown TN and if we help you with your mortgage and roof replacement needs we can also introduce you to the 30+ professionals and trades experts in BNI.
In today's Real Estate Mortgage Shoppe, as we educate you about how we can help with financing and protecting your dream home, we will also show you how we can introduce you to the people we know who can help you, as well!
The Professionals We Know And How They Can Help You
The Trades Experts We Know And How They Can Help You
Do You Want Us To Introduce You To Who We Know?
Do You Want To Become One Of Those We Can Refer?
TOPICS COVERED BY JO GARNER, MORTGAGE LOAN OFFICER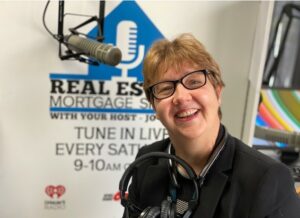 What are the most common obstacles homebuyers and homeowners face with getting mortgage financing? Solutions?
Homebuyers face a record number of competing home purchase offers on just about any house they try to buy. Be prepared. Be preapproved for your mortgage.

Lack of funds to close. When the bank account is short on funds, it is time to pull out the treasure map. Can you borrow against your 401k retirement fund? Do you have a cash value on a life insurance policy? Gifts from family members are helpful. Look into local down payment assistance programs. Ask about getting a loan secured on a different home or asset to provide funds to close on the new house.
Not enough income to qualify for the home they want. Look for additional income like annual bonuses. A good loan officer knows how to add certain expenses on the self-employed borrower's tax return back to income like depreciation, depreciable business miles, business use of home, and other items. The loan officer may find that the borrower's answer is to rearrange debt to lower debt-to-income ratios.
Credit issues. If you need to add about ten to fifteen points on your credit score to get a better price for your mortgage rate, you might try paying down your revolving credit card balances to show that you use less than 30% of the credit limits on each card. Once the credit card companies report the lower owed balances, there is a good chance the credit scores will improve.
Problems with the house and appraisal.
A brief recap of Henrik and Heidi's story-
In the story of Henrik and Heidi Hagen we shared earlier in the show, they lived in a cramped home that was almost paid off. Heidi yearned to move to a bigger home so she could move her mother in with them to care for her. Every day the Hagen's were stuck in the little cracker box house, Heidi fought pangs of guilt that she was not able to care for her mother.
Henrik and Heidi could not sell their little house for enough money to put down on a bigger home because the little house had repairs that a buyer and the buyer's lender would certainly require to be fixed before closing.
The Hagen's were short of funds due to unexpected events the year before, so they did not have the money to complete the repairs.
Heidi's self-employment income did not look like much on her tax return and Henrik could not qualify for a loan on the bigger home with his income either.
Also due to unexpected events the year before the Hagen's credit scores were to low to get the pricing on the new mortgage they needed.
Clearing the hurdles
Credit. Henrik and Heidi talked with their mortgage loan officer about their plans and the bumps in the road they were hitting. Heidi wanted to concentrate on improving their credit scores. Henrik and Heidi set out the following week to pay their revolving credit cards down to owed balances on each card of UNDER 30% of the credit limit. They paid down one credit card with proceeds from another one with a lesser balance. By paying down their credit card balances to a low usage percentage, this contributed to about a 20% credit score improvement. The score still wasn't stellar but it put the Hagen's in position for much better pricing on the mortgage they would soon be getting.
Income. Heidi owned her own business. She deducted on her tax return everything she could to shelter her income. The loan officer squinted at the tiny net income from Heidi's business on the front page of the tax return, then flipped the tax return over and perused each page. The loan officer began calculating a few of the expenses, adding them to the income on the front page.
This loan officer knew that most loan programs allow the lender to add back paper expenses like depreciation on equipment, depreciable business miles, business use of home, and a once-in-a-life time expense with the right documentation. By the time the lender was finished calculating Heidi had enough income from her business combined with Henrik's to qualify to buy the bigger home.
Appraisal. But they still needed to sell their current home. The Hagen's cleaned and decluttered their current home. They did some of the repairs they could on their own and with a neighbor friend. Their realtor sold their home within short order. The buyer's lender required the big repair items to be done before closing. Since the Hagen's would not have the money until the loan closed, the lender, the realtor and the roofer offered a repairman friend to agree to complete the rest of the repairs within 3 days before closing. The repairman friend agreed to replace some rotted wood on the house and paint, but only after the buyer's loan was fully approved except for the repairs. He also agreed to let the Hagen's pay him from the proceeds of selling their home .
Celebrating Success. After selling the home to the new buyers, the Hagen's had the funds to put down to make their new home more affordable. The lender reviewed their income and asset documents, credit so the letter to the buyers for their mortgage preapproval was very strong. Henrik and Heidi, were persistent in shopping for homes and making offers on homes. They finally got their offer accepted on a home that made life easier for the Hagen's and Heidi's mother who would soon be joining them.
REAL ESTATE TIP OF THE WEEK (Ed Hill offers a the weekly tip): Jo Garner shares tip for homeowners taking advantage of refinancing to lower mortgage rate, shorten term, or freeing up cash per month
Tom?
ANNOUNCEMENTS:
Talk Shoppe offers free networking & education to anyone interested in real estate or in business. Talk Shoppe meets every Wednesday 9A-10A CT You will see the virtual zoom web address. This Wednesday April 16th 2021 "Stretching Beyond Your Comfort Zone-A message for Care-Giver" Presented by Mary Lou Nowak, Mid-South Home Helpers.
Talk Shoppe events are free thanks to sponsors like Talk Shoppe's Mark McLaurine, the HVAC Strategist with Refrigeration Unlimited. For installation or repair of your heating and air conditioning, call Mark McLaurine of Refrigeration Unlimited at (901) 216-7782.
Talk Shoppe events are free thanks to supporters like Brett Carter of ServiceMaster by Cornerstone. For restoring your home or office following a fire, flood or bio hazard, contact Brett Carter at ServiceMaster by Cornerstone (901) 624-9200.
4. Subscribe at www.JoGarner.com and you can get our weekly blog posts with podcasts conveniently in your inbox.
5. Real Estate Mortgage Shoppe reminds you to MAKE YOUR PLAN. LET'S WORK YOUR PLAN. IF THE DEAL WORKS FOR YOU TODAY, DO IT TODAY.
SPECIAL NOTE: REAL ESTATE MORTGAGE SHOPPE RECOMMENDS THAT YOU CONSULT WITH A FINANCIAL, LEGAL OR OTHER CERTIFIED, LICENSED PROFESSIONAL BEFORE ACTING OR INVESTING ON ANYTHING YOU HEAR OR SEE FROM THE CONTENT ON THIS SHOW OR BLOG POSTS. THE INFORMATION WE SHARE ON REAL ESTATE MORTGAGE SHOPPE IS GENERAL IN NATURE MEANT FOR GENERAL EDUCATIONAL PURPOSES ONLY. ALL EXAMPLES GIVEN FOR ILLUSTRATION PURPOSES ON REAL ESTATE MORTGAGE SHOPPE AND ARE BASED ON TRUE STORIES BUT CHANGE NAMES AND CERTAIN DETAILS THAT DO NOT AFFECT THE INTEGRITY OF POINTS WE ARE MAKING IN THE EXAMPLES.
QUOTE CORNER: "Being challenged in life is inevitable; being defeated is optional." Roger Crawford
____________________________________________________________________________________
REJOINDERS:
Lynn and Troy McDonald, Erin McDonald Insurance Agency (901) 849-7101

Kelly Inman, Next Day Access (901) 617-4675

Mary Lou Nowak, Mid-South Home Helpers (901) 414-4696
Transition Music: "Helping Hand" by Amy Grant; "Ain't No Mountain High Enough" by Diana Ross; "Everything's Gonna' Be Alright" by Chesney; "Memphis" by Johnny Rivers for the Look Back Memphis Trivia Contest.
__________________________________________________________________________________
ABOUT ED HILL OF MASTERS ROOFING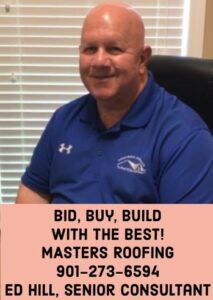 Ed Hill has been in the residential roofing industry since 2008 and has been Senior Consultant with Masters Roofing Memphis TN since 2010.  He has personally assisted about 800 homeowners with roof replacement and many others with roof and exterior repairs.  He is an active member of the Greater Memphis Business Network International chapter and is the official Masters Roofing consultant to TPC Southwind.  He holds three earned degrees including a doctorate but tries not to let those get in his way of serving his customers!  For free roof advice, free inspections, and free estimates and bids for roof replacement or roof repair call Ed Hill at 901-273-6594. Learn more at #EdHillMastersRoofing and at MemphisHomeMaintenanceShow.Podbean.Com
Ed Hill, Senior Consultant
Masters Roofing
2845 Stage Center Cove
Bartlett TN 38134
901-273-6594
EdHill.MastersRoofing@gmail.com
TN State Licensed Contractor #00067521/ Reciprocal Licenses MS & AR
BBB A+ Accredited Member Business
Platinum Preferred Contractor Owens Corning / GAF Master Elite Installer
Guild Quality Member / Angie's List
www.EdHillMastersRoofing.webs.com
Podcast https://MemphisHomeMaintenanceShow.podbean.com
You Tube Channel: Ed Hill Masters Roofing
http://Instagram.com/EdHillMastersRoofing
www.Facebook.com/EdHillMastersRoofing
ABOUT JO GARNER-MORTGAGE LOAN OFFICER: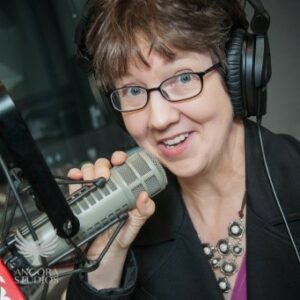 WHAT DO YOU WANT TO ACCOMPLISH WITH YOUR MORTGAGE?
www.JoGarner.com (901) 482 0354 jo@jogarner.com twitter @jogarner NMLS# 757308 (currently working with Sierra Pacific Mortgage, Inc)
"Whatever YOUR personal priorities are, my job is to help you get the mortgage terms that will give you bragging rights when you talk about it and help you score on hitting your goals ."
As a mortgage loan officer, my job is to help you get to the benefits you want from your financing terms. What is most important to you? I can help you find the financing terms that will help you get to what you want. What is your comfort level on a house payment? How much are you comfortable paying down,? What type of financing do you need to get the house you want to buy or refinance?
Different clients have different priorities in life—some are buying their first home with very little down payment funds. Some are recovering from medical challenges, divorces or preparing to send children to college and some are embarking on a long term goal of buying properties to build rental income."
Jo Garner is a mortgage officer with extensive knowledge in tailoring mortgages to her customers who are refinancing or purchasing homes all over the country. She offers conventional, FHA, VA or other loan programs for refinancing and purchases.
Jo can help you look at rent vs buy, when it makes sense to refinance, how to get the best deal on your home purchase financing.
Jo Garner has been in the real estate/financing business for over 25 years.  She got her start in Portland, Maine where she first began her real estate career. She received her real estate education from the University of Southern Maine  and was personally mentored in San Diego, California  by Robert G. Allen, author of Nothing Down, Creating Wealth and The Challenge.
On moving back to West Tennessee in 1987, she went into business buying and selling discounted owner-financed notes secured on real estate.  In 1990 Jo went to work for a residential mortgage company and has been a mortgage loan officer for over 25 years.  Her goal is to offer excellent, affordable service to her customers, tailoring the loan programs to the specific needs of her clients. 
In addition to her work in the mortgage field, Jo Garner  is the primary sponsor and founder of Talk Shoppe in Memphis. www.TalkShoppe.com Jo Garner also host the radio show Real Estate Mortgage Shoppe airing on News Radio AM 600 WREC and iHeart Radio with podcasts and show notes published on www.JoGarner.com