Today you will get some great tips on what to do when you have cracked brick over your garage door and water intrusion. I will be sharing some ways my clients have recession-proofed their finances.
What do YOU want to accomplish with YOUR mortgage? Let's stay connected! Subscribe at jogarner.com for your weekly Real Estate Mortgage Shoppe podcasts with show notes and pictures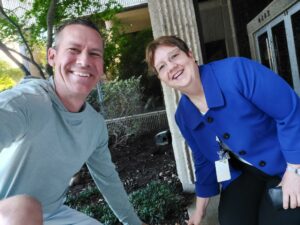 To Your Success, Jo Garner, Mortgage Loan Originator NMLS #757308 (901) 482-0354
To listen to today's show just click below!
Good morning, Memphis! Welcome to our internet listeners and podcast listeners across the 50 states! You're on Real Estate Mortgage Shoppe. I'm your host, Jo Garner, Mortgage Loan Originator. You can connect with me at www.JoGarner.com. It's Elvis Presley Week in Memphis, TN and the Federal Ex/St Jude Golf Tournament. Welcome visitors to Memphis, TN! We're so glad you are here. Our general topic today is RECESSION-PROOF YOUR FINANCES AND WATERPROOF YOUR HOME. Thank you to Cardinal Financial, Limited Partnership for sponsoring this episode of Real Estate Mortgage Shoppe. Cardinal Financial. Mortgages. Done the Right Way. (Equal Housing Opportunity.) Subscribe to get Real Estate Mortgage Shoppe weekly blogposts with podcasts at www.JoGarner.com. Call us while we are live today August 13th, 2022 at 901 535 9732.
INTRODUCING CLINT COOPER OF REDEEMERS GROUP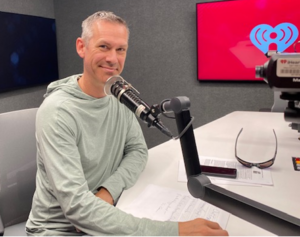 Back in the studio foundation repair expert, Clint Cooper of Redeemers Group. Redeemers Group can handle repairing and improving your foundation, basement and crawl spaces. Clint, you have a great reputation for building such an extraordinary company. INC magazine has named Redeemers Group one of the top 5,000 companies in the nation. Clint, tell us a little bit about yourself and what Redeemers Group does for your clients. (Clint Cooper intros himself and talks about what Redeemers Group does )
(Jo) If you study the graphs from one recession to another—you can see that house values and prices continued to move up each time except during the Great Recession of 2007, 2008 and 2009. In times past, homeowners have fared much better in general than renters during times of high inflation and recession. Economists believe that the Great Recession was the exception because that recession was caused by the over-supply of homes for sale and poor quality of mortgages. Today we have the OPPOSITE of that situation. We have a shortage of homes for sale and very qualified borrowers. Later in the show let's look at some of my hall of fame mortgage clients and how they are recession-proofing themselves, their homes and finances.
PROTECTING YOUR HOME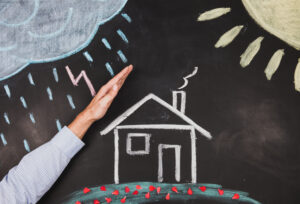 But right now, let's talk about protecting your home and its core structure. This story is from a 2010 article in the New York Times about a house in Nashville, TN. The owner of a corporate travel business in Nashville, cannot feel his house move, but he can hear it. "It's an eerie creaking sound," he said, and it echoes throughout his two-story Georgian-style house.
It started two years ago when a severe drought contracted the soil beneath the foundation, which caused it to crack and sink, pulling the house down with it. The noise has continued intermittently, becoming more insistent when flooding…" (the year before)… pushed the already compromised foundation and house back upward.
This seesawing effect was noisy and expensive.. .(Mr. D, the owner, spent)… more than $10,000 to install subterranean piers to stabilize his foundation, and he expects he will have to install more to prevent further cracking and crumbling. "You lose your sense of security," he said. "You love your home and then it literally turns on you."
(Jo) Clint Cooper launches into his topics until the 9:15 am break (about 7 minutes)
.
You're on Real Estate Mortgage Shoppe. I'm your host, Jo Garner, Mortgage Loan Officer. What do YOU want to accomplish with your mortgage? Make your plan. Let's work your plan if the deal works for you today, let's do it today. When we come back we will be talking more with Clint Cooper of Redeemers Group and I will be introducing you to some hall of fame mortgage and what they did to recession-proof their home and finances.
2nd segment after 9:15 break: Our Look Back Memphis Trivia Contest is brought to you by notable Memphis historian, Jimmy Ogle. Jimmy Ogle For information about Jimmy Ogle, go to www.JimmyOgle.com . The Look Back Memphis Trivia Contest is sponsored by John and Jennifer Lawhon of Lawhon Landscape (901) 754-7474 the Lawhon's can help you plan your landscaping if you have a BIG, BIG project or a smaller project . The Lawhons are giving away a $25 gift card to the first person with the correct trivia answer. If you know the answer to our trivia question, call us at 901 535 WREC 901 535-9732.
TRIVIA ANSWER: GAYOSO TUNNEL
TRIVIA QUESTION: WHAT IS THE NAME OF THIS UNDERGROUND TUNNEL
Though it had been nearly a century since the yellow-fever epidemic, Memphis was still terrified of mosquitoes and reporting a bloodsucker sighting was a civic duty. There was no underground sewer system in Memphis until 1877. Prior to that, waste flowed in open ditches called bayous. The running sore of this bayou is often credited as the birthplace of the yellow-fever epidemic that nearly turned Memphis into a ghost town. Between 1911 and the 1930s, nearly all of this Bayou had been concealed beneath the city's streets, hiding its rich history. The only exposed sections of this tunnel today can be found on six vacant blocks between A. W. Willis (formerly Auction) Avenue and N. Front Street. To the south of Willis Avenue, the campus of St. Jude Children's Research Hospital occupies the stream bed and further south, Lauderdale Street has been running atop the creek since 1911. This bayou received its name from a Spanish governor of the Louisiana Territory between 1797 and 1799. This tunnel transports up to 540,000 gallons of water a minute, and it's not even the largest.".
____________________________________________________________
TOPICS COVERED BY CLINT COOPER, REDEEMERS GROUP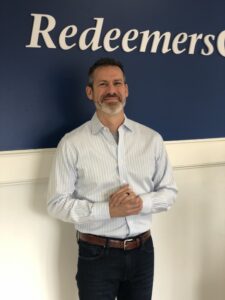 LET'S TALK ABOUT CRACKS OVER THE GARAGE DOOR AND WATER INTRUSIONS INTO THE HOUSE
What sets Redeemers Group apart from a lot of other companies?
TOPICS COVERED BY JO GARNER, MORTGAGE LOAN OFFICER: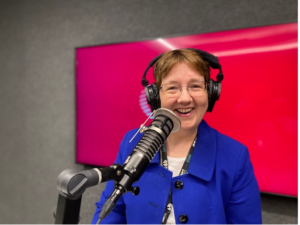 QUESTIONS ANSWERED BY JO GARNER:
RECESSION-PROOF YOUR FINANCES: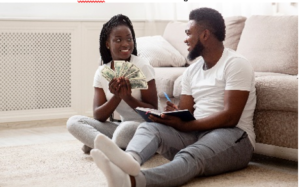 BUDGET
Brenna and Brandon Bothem—A Better Life on a Budget but not Without Roadblocks
Brenna and Brandon were so different in some ways and so like-minded in other ways. Brenna lived life in full color as a graphic designer. She was happiest painting beautiful pictures and creating catchy videos and ads for business owners to promote their brands. Brandon, on the other hand, thought in a more concrete reality. As an engineer, he could vividly imagine creating something, but he thrived with math and measurements. Brenna and Brandon could both visual clearly a life they wanted together. They could see themselves, one day having ample funds to travel and experience being in cultures around the world. Brandon looked at their finances, shaking his head. "Our travel dreams will never come true unless we build that reality into our budget and our bank accounts."
Problems to overcome:
Rents were going up every year with no end in sight.
Competition was still with multiple offers from other would-be homebuyers on the home the Bothem's wanted. The Bothem's did not have enough money to close without emptying their emergency fund. The payment on the houses they wanted would blow their budget and they would never be able to get ahead. But, renting was not an option either because the increasing rents were breaking their budget too.
Brenna and Brandon were renting and paying more and more each year to the landlord . With rent rates soaring around the country with no end in sight, Brandon and Brenna Bothem connected with local realtor and a loan officer to buy a house. After making several offers over a period of a couple of months, the Bothems finally got their offer accepted.
The loan officer showed the Bothem's a way to get qualified with down payment assistance program, leaving money for them to move and keep an emergency fund.
Brenna and Brandon had a clear vision of what they wanted their life to look like and the house they purchased was not their dream home. "We can make it beautiful," Brenna told the realtor. "It is just the leverage we will need one day when we move up to our dream home,"Brandon stated hopefully. The house was a little smaller than they originally wanted but they planned to finish out the area above the garage for Brenna to have a small studio. Brandon would have the garage to work on projects.
Before Brenna and Brandon started shopping for houses, they charted every expense over the last six months, listing the expense in designated categories. To reduce their expenditures without giving up their quality of life, the two of them thought outside the box for ways to find what they needed at bargain prices. They talked with friends about bartering some services to avoid having to pay cash for them. They found ways to enjoy movie night at home with friends instead of going out to eat and to a theater. It turned out to be more fun meeting a home with friends than everyone driving to a restaurant and the to a theater or other event.
Before too long, Brenna and Brandon had a hefty emergency fund. They set up for some automatic bill-paying services. They agreed to give to their church and charity 10% of their earnings. They ask their employers to take another 10% of their earnings to go straight to a 401K retirement account and savings. The other 80% of their funds, they paid their bills and, each month they concentrated on paying off their credit cards. The pain and frustration they felt when they started budgeting turned into a swelling sense of confidence. The Budget project was becoming fun, like a game they were winning.
One day, if they took care of the house and continued saving their money, they would be able to afford the much bigger home in a different neighborhood. They joined a travel club and started taking occasional vacations at bargain prices with friends.
_______________________________________________________________________________________________________________________________
What is the first thing important thing to do before going out to buy a house?
Know your personal comfort level on how much you can pay per month on house note and know how much you can pay down at closing. Review the last 6 months of your bank statements and credit card statements to determine how much money you really make and how much you are really spending. Make a list of the things you have to pay once or twice a year like car tags and insurance. At the end of this exercise, you should have a better idea how much you can afford.

Pull your free annual credit report on www.annualcreditreport.com to make sure there are no negative surprises on your credit history. If there is erroneous negative credit on your report you can contest it in writing with the creditor and with the bureaus. However, this process can take time—over 30 days and sometimes longer.

Consult with a reputable, experienced mortgage lender to get preapproved for terms that fit within your comfort level. The lender will review your credit and, at some point, will look at your income documents and asset documents.

Consult with a reputable, experienced realtor who knows the local area where you want to buy your home. Realtors have a wealth of knowledge and resources at their fingertips. They know the market conditions on the homes where you want to live. They know the right professionals to put on your team. Realtors can also get discounts for your from some vendors. The really good realtors know how to negotiate. If you are a home buyer, you might want to contract with a realtor to represent only you and not the seller.

Go out and look at some of these homes and compare financing terms on the houses that interest you with your lender. The amount of real estate property taxes can vary from house to house and so can the insurance.
Watch out for home owners association fees like on condos. Even though you do not make the association fees to the lender, you will have to pay your condominium or neighborhood association.
Pay close attention to the condition of the house. If you see rotted wood, a leaky roof, peeling paint, electrical, plumbing, heating and air systems that are not working or drainage problems, before you sign on the dotted line of the purchase contract is the best time to determine whether you or the seller will be paying for the repairs. Delays occur in the process when a second and third round of negotiations take place on who will pay for which repair.

For one of the biggest investments you will ever make in your life, I personally believe you should hire a certified home inspector. Lenders do not require home inspections, so it is optional for you. Lenders require appraisals. The appraiser looks at the condition of the home, but his or her focus is coming up with the right VALUE. The home inspector's primary focus is the CONDITION of the home.
When refinancing to a higher rate makes sense –blend other debt to mend the cash flow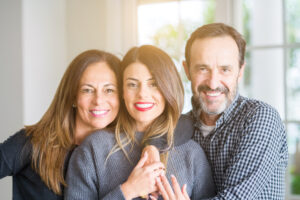 Mr. and Ms. Bingham had always worked hard, paid their bills on time, and felt a sense of satisfaction in the way they handled their finances. Life was good until it wasn't.
One day their daughter came home from college with what seemed like a recurring migraine headache. Later the headache morphed into a crippling illness. Their daughter was fighting for her life and needed her parents fighting with her.
Mr. and Ms. Bingham took time off from their jobs to support their daughter. When the income slowed to a trickle, the monthly debts and other expenses continued to mount higher. Mrs. Bingham took a leave of absence from her job.
Without thinking, the Bingham's began racking up debt balances on their credit cards over 24 months, using their savings to bridge the gap. Their focus was on supporting their daughter and just borrowing a little here and there to make it. After a while, the debt had snowballed beyond what they could truly handle.
They had continued to make the mortgage payment on time without being late but would soon not be able to make the payments on the credit cards.
Family and friends from their church tried to help, but it wasn't enough. Like being hit with a wave of cold water, they realized they were headed toward bankruptcy. It was about that time their banker contacted me and asked if I could explore some mortgage options with them.
The Bingham's sat across the desk from me with their financial information. They had quite a bit of equity built up in their house. They had some money in their retirement funds at work. There was hope to keep out of bankruptcy court.
The solution for this example was to refinance their current mortgage as soon as possible, even though the mortgage rate would be higher. (rates and numbers represent the market when this story took place.)
Value of the home at the time of the meeting $217,000
The amount owed on the mortgage at the time of this meeting $100,000 7% $1,085/month P&I on the old mortgage. ( the original mortgage was $140,000 on 20-year term originated several years before our meeting )
The amount owed on ABC credit card $20,000 15% minimum monthly payment of $600/month
The amount owed on XYZ credit card $10,000 14% minimum monthly payment $300/month
Total mortgage and minimum credit card debt payments $1,985/month
Solution:
Since the Bingham's had made their payments on time up to this point and were only just before going into delinquency, they could still be approved for a refinance on their mortgage.
The loan that worked for them looked something like this scenario.
Value $217,000
New loan amount approximately $137,000
New fixed rate 8% (the market rate at the time this story took place) 30-year term
New loan monthly principal and interest payment $1,005/month
Savings:
The new loan replaced the $1,085 on the old loan
New loan replaced the $600 and $300 per month credit card payments
The new loan covered closing costs and paid some taxes and insurance too
Old Debt $1,085 plus $600 + $300 = $1,985
New Mortgage $1,005
Savings $1,985 minus $1,005= $980/month
Recapture formula based on payment savings $4,000 closing costs /$1,985= 2 months
REAL ESTATE TIP OF THE WEEK ( Clint Cooper of Redeemers Group shares a tip: don't hire a contractor who will not give you a clear, definite quote on the costs and work you want done ):
ANNOUNCEMENTS:
Talk Shoppe offers free networking & education to anyone interested in real estate or in business or in health and wellness. Talk Shoppe meets every Wednesday 9A-10A CT at Concorde Career College 5100 Poplar Ave 1st floor Memphis, TN (Clark Tower). You can also join the even on zoom. Go to www.TalkShoppe.com and click the Events tab for the link to get into the event online. This Wednesday June 29 2022 9A CT "Long Term Care Insurance, It's Best Use and Plan"
Mary Lou Nowak, Senior Care Expert  Home Helpers, (901)414-9696
& Genell Holloway, Eagle Hollow Enterprises, President (901)270-1127
Talk Shoppe thanks Kim Halyak of the Cooper Young Garden Walk for her contribution to make Talk Shoppe's free networking and education free to our community. Connect with Kim Halyak of Cooper Young Garden Walk for some great garden ideas at 901 299-5887

Thank you to Tim Gilliland of www.BackupRX.com for helping us at Talk Shoppe to keep our data backed up and ready to restore in case of a computer crash. Enjoy peace of mind knowing YOUR data is safe and ready to restore when you need it. www.BackupRX.com

Welcome to everyone visiting Memphis for Elvis Week and the Fed EX /St Jude Golf Tournament
4. Subscribe at www.JoGarner.com and you can get our weekly blog posts with podcasts conveniently in your inbox.
5. Real Estate Mortgage Shoppe reminds you to MAKE YOUR PLAN. LET'S WORK YOUR PLAN. IF THE DEAL WORKS FOR YOU TODAY, DO IT TODAY.
SPECIAL NOTE: REAL ESTATE MORTGAGE SHOPPE RECOMMENDS THAT YOU CONSULT WITH A FINANCIAL, LEGAL OR OTHER CERTIFIED, LICENSED PROFESSIONAL BEFORE ACTING OR INVESTING ON ANYTHING YOU HEAR OR SEE FROM THE CONTENT ON THIS SHOW OR BLOG POSTS. THE INFORMATION WE SHARE ON REAL ESTATE MORTGAGE SHOPPE IS GENERAL IN NATURE MEANT FOR GENERAL EDUCATIONAL PURPOSES ONLY. ALL EXAMPLES GIVEN FOR ILLUSTRATION PURPOSES ON REAL ESTATE MORTGAGE SHOPPE AND ARE BASED ON TRUE STORIES BUT WE USE FICTIONAL CHARACTERS AND DO NOT DIRECTLY REFLECT REAL PEOPLE OR EXACT DETAILS IN ANY OF THE SITUATIONS.
QUOTE CORNER:
Unknown: "Be a fountain, not a drain"
____________________________________________________________________________________
REJOINDERS:
Pat Goldstein, Crye-Leike Realtors 901 606-2000

Troy and Lynn McDonald of Erin McDonald Insurance Agency

Ed Hill of Masters Roofing in Memphis
Transitional Music: "It's Now or Never" by Elvis Presley; "Get Back Home Somehow by Elvis Presley; "Money Honey by Elvis Presley; "Memphis" by Johnny Rivers for the Look Back Memphis Trivia Contest
PICK UP YOUR COPY OF "CHOOSING THE BEST MORTGAGE-THE QUICKEST WAY TO THE LIFE YOU WANT" by: JO GARNER
An essential guide for real estate professionals and their customers.
Now on Amazon and Barnes and Noble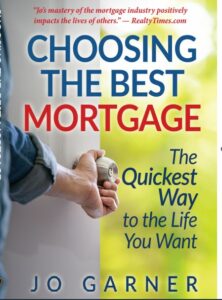 ABOUT CLINT COOPER, owner of REDEEMERS GROUP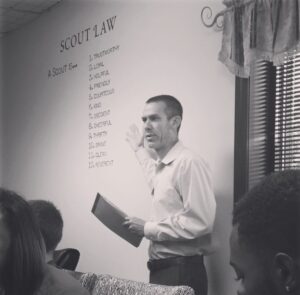 Clint was born and raised outside of Nashville, TN and is a graduate of MTSU.

He served in Iraq with the Marine Corps Infantry before returning home to Tennessee to live and work in Memphis.

In Nov 2007 he started Redeemers Group.  
During his time with Redeemers Group, Clint has published several articles on his areas of expertise. Most recently his first book entitled "Mold Prevention Science" was published and is used by entire the Basement Systems and Foundation Supportworks' network of dealers to help them communicate with their clients about mold and mold prevention. He teaches CE classes for Memphis Areas Association of Realtors several times per year.
He has also earned the following certifications and licenses:
Basement Systems Waterproofing Certification

Basement Systems Crawl Space Repair Certification

Foundation Supportworks Diagnostics School Certification

National Association of Mold Remediators and Inspectors License

Blue Institute- LEED Training Certification, Member ID#:

Green Building Council, Certification

TN State Board for Realtors CE Authorized Instructor
Clint lives in Germantown, TN with his wife and two children.  
ABOUT JO GARNER-MORTGAGE LOAN OFFICER: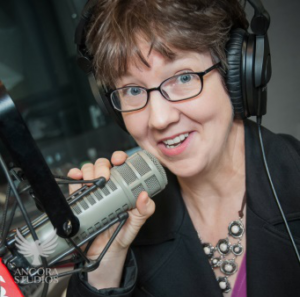 WHAT DO YOU WANT TO ACCOMPLISH WITH YOUR MORTGAGE?
www.JoGarner.com (901) 482 0354 jo@jogarner.com twitter @jogarner NMLS# 757308
(currently working with Cardinal Financial Company, Limited Partnership NMLS #66247 equal housing opportunity 2645 Appling Rd 102 Memphis, TN 38133 ) Online loan application https://online.cardinalfinancial.com/#/p/apply/jogarner
www.cardinalfinancial.org for licensing info www.nmlsconsumeraccess.org/EntityDetails.aspx/company/66247 "Whatever YOUR personal priorities are, my job is to help you get the mortgage terms that will give you bragging rights when you talk about it and help you score on hitting your goals ."
As a mortgage loan officer, my job is to help you get to the benefits you want from your financing terms. What is most important to you? I can help you find the financing terms that will help you get to what you want. What is your comfort level on a house payment? How much are you comfortable paying down,? What type of financing do you need to get the house you want to buy or refinance?
Different clients have different priorities in life—some are buying their first home with very little down payment funds. Some are recovering from medical challenges, divorces or preparing to send children to college and some are embarking on a long term goal of buying properties to build rental income."
Jo Garner is a mortgage officer with extensive knowledge in tailoring mortgages to her customers who are refinancing or purchasing homes all over the country. She offers conventional, FHA, VA or other loan programs for refinancing and purchases.
Jo can help you look at rent vs buy, when it makes sense to refinance, how to get the best deal on your home purchase financing.
Jo Garner has been in the real estate/financing business for over 25 years.  She grew up in West Tennessee and got her start in real estate in Portland, Maine where she first began her real estate career. She received her real estate education from the University of Southern Maine  and was personally mentored in San Diego, California  by Robert G. Allen, author of Nothing Down, Creating Wealth and The Challenge.
On moving back to West Tennessee in 1987, she went into business buying and selling discounted owner-financed notes secured on real estate.  In 1990 Jo went to work for a residential mortgage company and has been a mortgage loan officer for over 25 years.  Her goal is to offer excellent, affordable service to her customers, tailoring the loan programs to the specific needs of her clients. 
In addition to her work in the mortgage field, Jo Garner  is the primary sponsor and founder of Talk Shoppe in Memphis. www.TalkShoppe.com Jo Garner also host the radio show Real Estate Mortgage Shoppe airing on News Radio AM 600 WREC and iHeart Radio with podcasts and show notes published on www.JoGarner.com Pick up Jo Garner's book on Amazon or Barnes and Noble "Choosing the Best Mortgage-The Quickest Way to the Life You Want"