Today on Real Estate Mortgage Shoppe let's talk about changes occurring in the mortgage markets and ways I see some of my savvy mortgage customers shoring up their finances so they can roll more comfortably with the changes. Ed Hill of Masters Roofing will be cluing you in on the crackdown in roof insurance claims.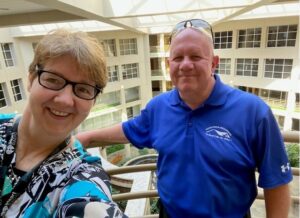 What do YOU want to accomplish with YOUR mortgage? Make your plan. Let's work your plan. If the deal works for you today, let's do it today. Connect with me at (901) 482-0354. Subscribe for weekly podcasts and show notes at www.JoGarner.com
To Your Success,
Jo Garner, Mortgage Loan Officer NMLS #757308
______________________________________________________________________________
LET'S SEE WHAT'S NEW…
Good morning, Memphis! Welcome to our internet listeners and podcast listeners across the 50 states! You're on Real Estate Mortgage Shoppe. I'm your host, Jo Garner, Mortgage Loan Officer. You can connect with me at www.JoGarner.com. Our general topic is Roll With The Changes In The Mortgage Market & With The 2021 Crackdown on Insurance Roofing Claims. Subscribe to get Real Estate Mortgage Shoppe podcasts with show notes at www.JoGarner.com Call us while we're live today May 15th, 2021 at (901) 535-9732.
INTRODUCING ED HILL OF MASTERS ROOFING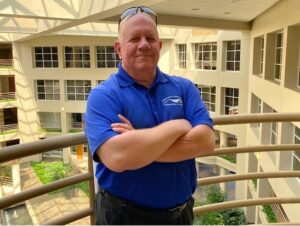 Ed Hill of Masters Roofing in Memphis, you are known as the Happy Roofer and have been Senior Consultant with Masters Roofing since 2010. You wrote the book on "Home Improvement" and our listeners can glean more from your podcast at For our listeners, Ed Hill shares even more of his knowledge and skills available for you to hear at MemphisHomeMaintenanceShow.Podbean.com Ed Hill introduces himself and talks about what Masters Roofing does for their clients (about 1 minute)
(Jo) The whole concept of "rolling with the changes" makes me think of the years I lived in the State of Maine where the summers were divine and the winters could be dreadful. I remember hearing the story of an old farmer up there who had endured many blowing blizzards year after year.
One day a man from the county came out and surveyed this farmer's land. He delivered some shocking news to the farmer. He said, "All these yee-ahs you thought you lived in Maine, but this "fahm" sits across the "bor-dah" in "New Hamp-shah."
The farmer let out a sigh of relief, "Thank the good "Lo-wahd," "fah" that. I don't think I could stand "anothah" Maine "win-tah." Hmm…. Hope you caught that one…. The humor is a bit dry in Maine but their hearts are warm.
In Maine we started in the summer getting the wood chopped and stacked. We stocked the pantry with non-perishables. On the weekend we went down to LL Bean or one of the outlet stores when the winter wear was on sale. It took some planning and looking ahead to survive well through one of those cold Maine "win-tahs."
If you listen to the news and pay attention to some of the headlines you can see some changes happening here in the financial realm. How can you prepare to be comfortable no matter what the housing market brings and not matter what happens to the cost to borrow?
We have seen lots of moving and shaking going on this week in the home financing market. The inflation data ran hot, sending the 10-year bond yield into a spike. When the bond yields spike, it typically bumps up the price of mortgage rates. Rates were up about an eighth of a point. This little Richter scale blip could spell higher bumps in the mortgage rates. When the financial markets move around, you may want to be in a solid, warm and comfortable place.
Here's how some of my mortgage clients have done it. The Smiths refinanced and lowered their interest rate and freed up a few hundred dollars per month by lowering their mortgage payment. They plan to take part of the extra money and pay off debt. The other part of their savings is to take some memorable vacations.
The Millers have ratcheted down their mortgage rate and eliminated ten years off their mortgage term. Now they can retire without being tied down to a mortgage payment.
I have celebrated with the Garcia's who took this opportunity to refinance, pull cash out to upgrade, or modify their home. John and Jane Doe bought an additional house.
The Johnson's bought their first home and locked in a fixed-rate mortgage in the high 2's that will help them build wealth and keep their budget on track. They don't have to worry about the landlord raising their rent every year.
Home prices are steadily rising. The National Association of Realtors announced that the median home price rose 16.2% year-over-year to $319,200. That means that for every $100,000, the home goes up $16,000 in value per year.
The good news– the Millennial generation leads the home buying market at 54% of buyers. Generation Z is making their entrance into the real estate market. Demand is predicted to remain strong for home buyers. The lack of homes available to buy is currently continuing to push prices up, but demand is predicted to stay strong because of these emerging markets.
The opportunity is there now but will be gone one day, and we don't know when. Do something today, and don't regret missing the opportunity. What do YOU want to accomplish with YOUR mortgage? Make you plan. Let's work your plan. If the deal works for you today, let's do it today. Connect with me at www.JoGarner.com
Ed Hill of Masters Roofing, there are some changes happening the in the roofing business too-especially with the way insurance claims are made… (Ed Hill starts launching his topics until 9:15AM then continue in next segment)
You're on Real Estate Mortgage Shoppe. I'm your host, Jo Garner, Mortgage Loan Officer. What do YOU want to accomplish with your mortgage. Connect with me at www.JoGarner.com We will be hearing from Ed Hill when we come back. See you back in just a moment.
THE LOOK BACK MEMPHIS TRIVIA CONTEST
2nd segment after 9:15 break: Our Look Back Memphis Trivia Contest is brought to you by notable Memphis historian, Jimmy Ogle. Twelve of his Memphis History lectures entitled Making Memphis – Storytelling by Jimmy Ogle may be viewed by Googling "JIMMY OGLE PINK PALACE". View at JimmyOgle.com. . The Look Back Memphis Trivia Contest is sponsored by John and Jennifer Lawhon of Lawhon Landscape (901) 754-7474 the Lawhon's can help you plan landscaping if you have a BIG, BIG project or a smaller project or you can do the big project in phases . The Lawhons are giving away a $25 gift card to the first person with the correct trivia answer. If you know the answer to our trivia question, call us at 901 535 WREC 901 535-9732.
Garner # 195 * 05/15/21
Harahan Bridge
Question: With attention being brought this week to the bridge crossings in Memphis, I was the first bridge to support automobile traffic across the Mississippi River in Memphis. Who am I?
Hint: My two railroad tracks open in 1916, and my cantilevered automobile trusses opened in 1917.
Hint: In 1927, I was the bridge for US 70 (The Broadway of America) the route across America that connected San Diego to New York City for automobiles for the first time in our nation's history.

Hint: I was named for an Illinois Central railroad executive who conceived the plan for my construction, but was unfortunately killed in a railroad accident before the bridge was completed.
Final Hint: My automobile lanes have since been replaced by two other bridges built in the last century, and my northern side is the home to Big River Crossway, a unique bicycle and pedestrian pathway.

Answer: The Harahan Bridge is a cantilevered through truss bridge that carries two rail lines and a pedestrian bridge across the Mississippi River between West Memphis, Arkansas and Memphis, Tennessee. The bridge is owned and operated by Union Pacific Railroad and is the second longest pedestrian/bicycle bridge in the United States (after the Walkway Over the Hudson in Poughkeepsie, N.Y.). It was built with roadways cantilevered off the sides of the main structure for vehicles. These roadways are owned by the cities of Memphis, Tennessee and Crittenden County, Arkansas, and were used from 1917–1949, until the Memphis & Arkansas Bridge opened 400 feet (120 m) south of the Harahan. The bridge was named in honor of railroad executive James Theodore Harahan, former president of the Illinois Central Railroad, who was killed in a railroad accident during the construction of the bridge.
In February 2011, Union Pacific Railroad officials agreed to the idea of converting the 1917 roadways into a bicycle-pedestrian walkway across the river. In June 2012, Memphis was awarded a $14.9 million federal grant to build the walkway. The overall project was expected to cost $30 million, of which about $11 million was used for the Harahan Bridge portion. Construction was completed in 2016.
Jimmy Ogle has retired from walking tours in Memphis. Twelve of his Memphis History lectures from the Pink Palace entitled Making Memphis – Storytelling by Jimmy Ogle, and now more than ten hours Downtown Walking Tours are FREE on the internet at . . . You Tube Jimmy Ogle.
View JimmyOgle.com for more info!
___________________________________________________________
TOPICS COVERED BY ED HILL OF MASTERS ROOFING
The Big Changes In Insurance Roof Claims: The Crackdown Of 2021
Ed Hill / Masters Roofing Memphis / 901-273-6594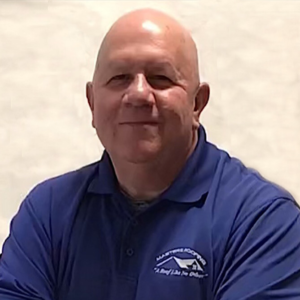 Learn More At #EdHillMastersRoofing #MemphisHomeMaintenanceShow And Listen Free At www.MemphisHomeMaintenanceShow.Podbean.Com
The Big Changes In Insurance Roof Claims
Greater Requirements…major storm damage now required

Higher Deductibles…higher amounts or percentage of home value

Lower Settlements…ACV policies vs RCV policies

Roofer Payback…denials for pushy roofers

Longer Cycles…sequence of steps vs short term resolution
Hope Is Not A Strategy!
You must have the facts about storm damage and enough of it to have a successful claim. DO NOT FILE A CLAIM WITHOUT HAVING YOUR ROOF PROFESSIONALLY INSPECTED AND UNDERSTANDING WHAT YOUR DAMAGE IS AND IF IT EXCEEDS YOUR DEDUCTIBLE. A TRUSTWORTHY ROOFER WORKING WITH YOUR AGENT CAN DETERMINE IF A CLAIM IS IN ORDER.
Confidence Comes From Preparation!
I have helped almost 900 homeowners replace their roofs and the majority through insurance claims and Masters Roofing has done the same for literally thousands of Midsouth homeowners. We are confident because we have spent years preparing for this moment in time.
I know how to handle extremely difficult claims processes and have a .900 batting average! It is a rare thing when I am not able to assist homeowners with a successful insurance roof claim.
At this point in my career I deal with desk adjusters after the claim has been denied and often get them reversed for full approval. Experience matters!
If a claim is not the best course of action, but your roof is old and worn out…Guess what! I LOVE presenting detailed, printed estimates with a range of options on brands, colors, wind-ratings, all that stuff. Call me at 901-273-6594 for a free, friendly, expert roof inspection or for an estimate for full roof replacement.
Masters Roofing Memphis 2845 Stage Center Cove Bartlett TN 38134 901-273-6594
EdHill.MastersRoofing@Gmail.Com
TOPICS COVERED BY JO GARNER, MORTGAGE LOAN OFFICER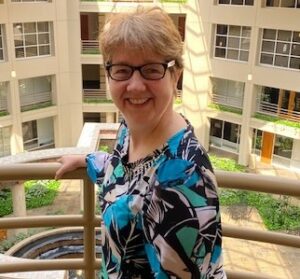 As mortgage professionals, we can win trust and appreciation from our mortgage clients when we listen carefully to what the customer wants to accomplish from the new mortgage. Ask good questions like, "What do you want to accomplish with this mortgage?" "What is the maximum house payment that is personally comfortable for you?" Asking open-ended customer questions like these can move you to the customer's side of the table. You will be in a better position to help them choose the very best mortgage terms to meet their goals.
Here are some more examples of how some of my "Hall of Fame" mortgage clients have seized the opportunity our current housing and mortgage markets are offering.,
THE RUSHINGS STORY-Lower the mortgage rate, shorten the term
Starting out, the Rushings were trying to pay off debt and did not have a lot of money in the bank. They paid down about 3.5% of the home price for a down payment. To give them some breathing room on their house payment, they chose a 30-year fixed rate mortgage. The low 30- year payment allowed them to build up some savings and pay down more debt.
Fast forward five years… My phone rang and when I picked it up, Rubin was on the other line. "A voice from the past," he said, the tone in his voice indicating he was clearly happy about something. Rubin went on to share with me their story.
After buying their first home, Rubin and Rosie enrolled in the Dave Ramsey "get out of debt" program. They rearranged their life to enjoy creative but fun local adventures for themselves and their young children. They learned some clever methods of living a fun-filled life on a very narrow budget. When they got raises at work, they continued paying off debt and investing more and more money into an emergency fund.
Now, Rubin described their plan to refinance their 30 year mortgage to a 15 year mortgage for a lower rate AND eliminating ten years (120 payments.) Here's how they accomplished their bragging rights:
They had a mortgage originally for about $172,000 on a 4.5% to 4.625% 30 year mortgage with an $883 Principal and interest payment plus taxes and insurance and FHA monthly mortgage insurance of about $119/month –a total of about $1,367/month
They refinanced their mortgage to a 15 year term,(2) lowering their rate a full point. Their principal and interest payment increased to by $246/month but (3) they eliminated the FHA mortgage insurance and lowered the interest over the whole loan amount for the entire term of the mortgage.
If the Rushings had not refinanced, they would have paid $883 P&I and the monthly FHA mortgage insurance for the remaining 25 years -total payments $300,600. BUT, they refinanced and total principal and interest payments over the remaining new 15 year term $203,400 for a whopping savings of approximately $61,500 and even more when you consider they eliminated the monthly FHA insurance. BRAGGING RIGHTS!
SHEREE SHINOLT'S STORY—Buy a home, experience a good life
(Jo) As a mortgage loan officer for over 25 years, I can remember SO MANY stories from mortgage customers who, like the story of Goldilocks and the Three Bears, went looking for a home that would be "just right" for them.
Let me introduce you to Sheree Shinolt. Sheree made a promise to herself a long time ago to put a priority on making the EXPERIENCE in life the best possible for herself and others instead of just trying to make a lot of money. After college, Sheree moved back into the bonus room at her parent's house to save some money and spend a little more time finding herself and establishing herself in her career.
She and a close group of friends took some memorable vacations to see the world, and Sheree was still able to save some money since she lived with her parents. Simply saving money was not really going to be enough, though. Sheree knew, in order to afford to live her life the way she envisioned it, she needed to invest in things that would build her wealth over time. But how?
Two years later Sheree was excelling in her hi-tech career and it looked like she might be getting married soon. She realized that owning her own home would give her a launching pad to building wealth for herself and future family. Buying a home and locking in a 30-year fixed rate mortgage would eventually allow her more and more discretionary money as her income increased and the mortgage principal and interest payment stayed the same. She would be building equity in a home too. She could use some of the discretionary money for vacations and experiencing other adventures on her bucket list.
When Sheree found me online and started her mortgage application is when I got to know her better. Later in this show, I plan to share some questions that Sheree answered for herself to find the mortgage terms that felt "just right for her." I believe some of those same questions can help YOU find the mortgage that feels "just right" for YOU. What do YOU want to accomplish with YOUR mortgage? MAKE YOUR PLAN. LET'S WORK YOUR PLAN. IF THE DEAL WORKS FOR YOU TODAY, LET'S DO IT TODAY. Connect with me at www.JoGarner.com. Email me at Jo@JoGarner.com or just call me at (901) 482-0354.
Lilly Lovelace's story- The family that lives together-enjoys life together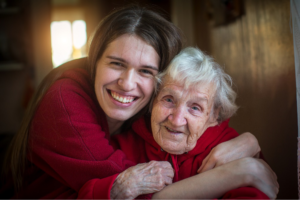 Lilly Lovelace (not her real name) called me with this dilemma-should I stay or should I go? Instead of downsizing after retiring, she invited her daughter and son-in-law to go in together to buy a larger home with a mother-in-law wing and sell Lilly's home.
The problem was that her daughter's family really liked the old home place, its land and the pond and woods out back and the layout of the house. Ms. Lovelace had a licensed contractor come out and look at the feasibility and costs of separate living unit to the existing homeplace so that Lilly could have her private space.
The family looked at other homes and got estimates on what it would costs with money down and payments per month on other homes with the right layout and proximity to work and shopping and doctor's offices. They compared these numbers to what it would costs to remodel and add the extra living space onto Lilly's existing home. The decision ended up being to make the modifications to the home and for everyone to live in remodeled existing home instead of moving.
They compared doing a cash out refinance on the home to get the funds to remodel or getting an interest-only home equity line of credit to cover the costs of remodeling. Since the daughter's family and Linda would be taking over the mortgage payments, the decision on how to finance the remodeling of the home would be a group decision.
REAL ESTATE TIP OF THE WEEK (Ed Hill shares a tip for about 1.5 min): Prices of roofing materials going up. Regulations tightening on insurance claims. Don't wait to fix your roof. Call your insurance agent and Ed Hill to work together to get you what you need.
ANNOUNCEMENTS:
Talk Shoppe offers free networking & education to anyone interested in real estate or in business. Talk Shoppe meets every Wednesday 9A-10A by going to www.TalkShoppe.com (shoppe), then click the Upcoming Events tab. You will see the virtual zoom web address. This Wednesday May 19, 2021 Frank Gattuso, Executive Director of Ave Maria will be presenting "End of Life Planning."
Talk Shoppe events are free thanks to supporters like Tim Gilliland of www.backup.rx. When you lose your data on your computer at home or at the office, you can feel that sense of peace when you get it restored using www.backuprx.com
Thank you to Darlene Kemp of Vista Points special needs Trust for providing Talk Shoppe's free networking and education to our community. Contact Darlene Kemp at www.vistapoints.org and feel good knowing you have set up a special needs trust that will provide for your loved ones with special needs even when you are no longer able to provide for them. www.vistapoints.org
3. Turn off the electronics and just take a walk outside today. Breathe in fresh air and fully experience this gorgeous day.
4. Subscribe at www.JoGarner.com and you can get our weekly blog posts with podcasts conveniently in your inbox.
5. Real Estate Mortgage Shoppe reminds you to MAKE YOUR PLAN. LET'S WORK YOUR PLAN. IF THE DEAL WORKS FOR YOU TODAY, DO IT TODAY.
SPECIAL NOTE: REAL ESTATE MORTGAGE SHOPPE RECOMMENDS THAT YOU CONSULT WITH A FINANCIAL, LEGAL OR OTHER CERTIFIED, LICENSED PROFESSIONAL BEFORE ACTING OR INVESTING ON ANYTHING YOU HEAR OR SEE FROM THE CONTENT ON THIS SHOW OR BLOG POSTS. THE INFORMATION WE SHARE ON REAL ESTATE MORTGAGE SHOPPE IS GENERAL IN NATURE MEANT FOR GENERAL EDUCATIONAL PURPOSES ONLY. ALL EXAMPLES GIVEN FOR ILLUSTRATION PURPOSES ON REAL ESTATE MORTGAGE SHOPPE AND ARE BASED ON TRUE STORIES BUT CHANGE NAMES AND CERTAIN DETAILS THAT DO NOT AFFECT THE INTEGRITY OF POINTS WE ARE MAKING IN THE EXAMPLES.
QUOTE CORNER:
"I don't regret the things I've done. I regret the things I didn't do when I had the chance." Pinterest
____________________________________________________________________________________
REJOINDERS:
Kelly Inman of Next Day Access 901 617-4675

Leah Anne Morse for Cartridge World in Collierville (901) 853-3230

Miranda Griffin, owner of www.healthymidsouth.com
Transitional Music: "Waiting on the World to Change" John Mayer; The Muppets-Miss Piggy "Changes Made;" "Roll with the Changes" REO Speedwagon; "Memphis" by Johnny Rivers for the Look Back Memphis Trivia Contest 
CALLERS: LYNN MCDONALD OF ERIN MCDONALD INSURANCE AGENCY -talks with Ed Hill and our listeners about the importance of calling your insurance agent first to bring in roof professionals like Masters Roofing to make sure you handle your claim situation properly.
Lynn McDonald of Erin McDonald Insurance Agency (901) 849-7101
Donna Skaarer of Kaizen Realty in Memphis called in to thank Jo for driving from Memphis to outside of Nashville and back to make sure the original real estate closing documents for her buyer got delivered to the title company in Memphis so it could get closed and funds disbursed same day. Donna Skaarer-experienced realtor (901) 489-4182
ABOUT ED HILL OF MASTERS ROOFING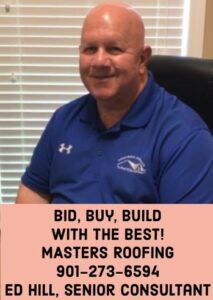 Ed Hill has been in the residential roofing industry since 2008 and has been Senior Consultant with Masters Roofing Memphis TN since 2010.  He has personally assisted about 800 homeowners with roof replacement and many others with roof and exterior repairs.  He is an active member of the Greater Memphis Business Network International chapter and is the official Masters Roofing consultant to TPC Southwind.  He holds three earned degrees including a doctorate but tries not to let those get in his way of serving his customers!  For free roof advice, free inspections, and free estimates and bids for roof replacement or roof repair call Ed Hill at 901-273-6594. Learn more at #EdHillMastersRoofing and at MemphisHomeMaintenanceShow.Podbean.Com
Ed Hill, Senior Consultant
Masters Roofing
2845 Stage Center Cove
Bartlett TN 38134
901-273-6594
EdHill.MastersRoofing@gmail.com
ABOUT JO GARNER-MORTGAGE LOAN OFFICER:

WHAT DO YOU WANT TO ACCOMPLISH WITH YOUR MORTGAGE?
www.JoGarner.com (901) 482 0354 jo@jogarner.com twitter @jogarner NMLS# 757308 (currently working with Sierra Pacific Mortgage, Inc)
"Whatever YOUR personal priorities are, my job is to help you get the mortgage terms that will give you bragging rights when you talk about it and help you score on hitting your goals ."
As a mortgage loan officer, my job is to help you get to the benefits you want from your financing terms. What is most important to you? I can help you find the financing terms that will help you get to what you want. What is your comfort level on a house payment? How much are you comfortable paying down,? What type of financing do you need to get the house you want to buy or refinance?
Different clients have different priorities in life—some are buying their first home with very little down payment funds. Some are recovering from medical challenges, divorces or preparing to send children to college and some are embarking on a long term goal of buying properties to build rental income."
Jo Garner is a mortgage officer with extensive knowledge in tailoring mortgages to her customers who are refinancing or purchasing homes all over the country. She offers conventional, FHA, VA or other loan programs for refinancing and purchases.
Jo can help you look at rent vs buy, when it makes sense to refinance, how to get the best deal on your home purchase financing.
Jo Garner has been in the real estate/financing business for over 25 years.  She got her start in Portland, Maine where she first began her real estate career. She received her real estate education from the University of Southern Maine  and was personally mentored in San Diego, California  by Robert G. Allen, author of Nothing Down, Creating Wealth and The Challenge.
On moving back to West Tennessee in 1987, she went into business buying and selling discounted owner-financed notes secured on real estate.  In 1990 Jo went to work for a residential mortgage company and has been a mortgage loan officer for over 25 years.  Her goal is to offer excellent, affordable service to her customers, tailoring the loan programs to the specific needs of her clients. 
In addition to her work in the mortgage field, Jo Garner  is the primary sponsor and founder of Talk Shoppe in Memphis. www.TalkShoppe.com Jo Garner also host the radio show Real Estate Mortgage Shoppe airing on News Radio AM 600 WREC and iHeart Radio with podcasts and show notes published on www.JoGarner.com