What would happen if you find the house you want to buy and something is wrong with it? What happens if the mortgage you need hits a snag in the process? There is an answer to every problem. Today on Real Estate Mortgage Shoppe we are going to share some things you can do to find and fix those snafus. Our you can give us a call and we can assist you in overcoming the challenge.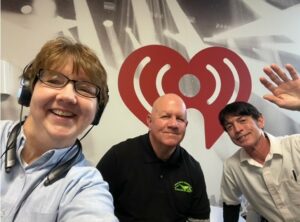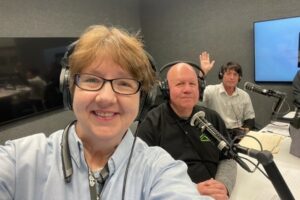 What do YOU want to accomplish with YOUR mortgage? Make your plan. Let's work your plan. If the deal works for you today, DO IT TODAY. Connect with me at www.JoGarner.com Text or call me at (901) 482-0354. Email address jogarner@mindspring.com
To Your Success,
Jo Garner, Mortgage Loan Originator NMLS# 757308 (901) 482-0354
_____________________________________________________________________________________________________________________________________________________________________________________
(1st segment 9:06am to 9:15Am) LET'S GET STARTED…
(Jo) (Good morning, Memphis! Welcome to our internet listeners and podcast listeners across the 50 states! You're on Real Estate Mortgage Shoppe. I'm your host, Jo Garner, Mortgage Loan Officer. You can connect with me at www.JoGarner.com. Our general topic is SAVE THE DAY & YOUR DEAL-FINDING & FIXING PROBLEMS WITH YOUR FINANCING & YOUR REAL ESTATE. Thank you for real estate attorneys Rob Draughon and Shelley Rothman of Griffin Clift Everton and Maschmeyer for sponsoring this episode of Real Estate Mortgage Shoppe. For your home purchase or refinance, connect with Rob and Shelley at 901 752-1133. Subscribe to get Real Estate Mortgage Shoppe weekly blogposts with podcasts at JoGarner.com Call us while we are live today January 21st, 2023 at 901 535 9732.
INTRODUCING ED HILL OF MASTERS ROOFING IN MEMPHIS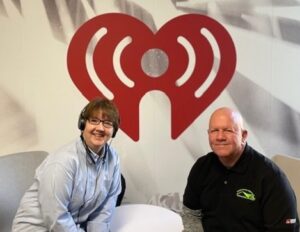 Ed Hill of Masters Roofing in the Memphis area is back in the studio. Ed Hill you have many years experience helping people locate the problem and knowing how to fix it. You have been a consultant with Masters Roofing for over 15 years and worked on over 1,000 roof projects. You also host your own podcasts at MemphisHomeMaintenanceShow@podbean.com
(Ed Hill has about 1.5 minutes or so to intro himself and talk about the services he offers her clients )
(Jo) The four most common challenges people encounter with getting their mortgage financing approved are these: (1) Credit (2) Not enough funds to close (3) Not enough verifiable income (4) Title and appraisal snafus
NASA Commander and astronaut Chris Hadfield, teaches his students about solving problems, "The more you know, the less you fear." Chris Hadfield has floated out into the blackness of space and describes how he could feel heat on one side of his spacesuit from the sun and the chill of space on the other side. He talks about every astronaut's life on the mission depends on the ability to solve problems quickly. He studies every system on the space ship. Then boils it down to one page. He brings home his point by saying, "You have to be able to solve any problem –in one breath."
RACHET UP THE CREDIT SCORE TO RATCH DOWN THE PRICE OF MORTGAGE RATE-PHILLIP AND FARRAH FENTON'S STORY
Phillip and Farrah Fenton had been married over a year and expecting their first child. As newly- weds, they didn't mind living cramped in a tiny house in a family member's backyard. But, now they had the baby to think about. Phillip's credit score was suffering because of some bills he had not paid and others he had racked up from his carefree college days.
In order to put himself and his family in a better position, Phillip and I talked about his plans. Phillip and Farrah took a look at their credit reports free at www.annualcreditreport.com They checked for errors and set up a strategy. Based on the current credit scoring system, the Fenton's could improve their scores by 20% to 30% by paying down their credit cards to under 30% of the credit limits on each card. They did not pay off the older collection accounts but made note to get them paid off after closing on their new home. Paying off the collection accounts would cause their credit scores to go down initially but would eventually allow their credit scores to go higher. Even though it was tempting to buy some furniture and a baby bed on a 12-months-same-as-cash, they made a good choice to wait until AFTER the closing on their home.
After adding several points to his credit score, Phillip was in a position to get a lot lower mortgage interest rate. Bragging rights for the Fenton's. They bought their first home, and locked in a lower mortgage rate than they ever thought possible. Now they had more money to spend on their baby.
You can find a lot more strategies in the book "Choosing the Best Mortgage-The Quickest Way to the Life You Want." Pick up the book on Amazon or Barnes and Noble. Or, you can connect with me by calling or text at (901) 482-0354 or email me at jo@jogarner.com and I we can explore some strategies for you if credit is a challenge that we need to tackle.
Later in the show we can take a look at ways you can get bragging rights for yourself by overcome problems like: (1) Lack of funds to close (2) Lack of qualified income (3) Title and appraisal.
Ed Hill launches into his info until 9:15 break to be continued after break)
You're on Real Estate Mortgage Shoppe. I'm your host, Jo Garner, licensed Mortgage Originator. Connect with me at www.JoGarner.com What do YOU want to accomplish with YOUR mortgage? Make your plan. Work your plan. If the deal works for you today, let's DO IT TODAY. When we come back you will be getting more wisdom from Ed Hill of Masters Roofing and Mark McLaurine, the heating and air specialist will be joining us from Refrigeration Unlimited.
2nd segment is after 9:15 break from about 9:18Am to 9:30 AM break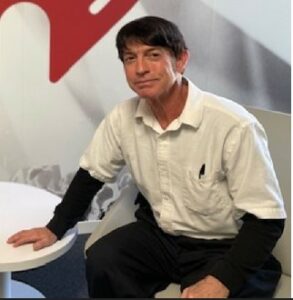 It's time to talk shop with Talk Shoppe's Business Tip For Real Estate Professionals. Talk Shoppe is a marketing company offering free education and networking to anyone interested in real estate or in business or health and wellness. Talk Shoppe is made possible by the financial support of its sponsors. For more about Talk Shoppe, go to www.TalkShoppe.com (shoppe) For our Talk Shoppe Business Tip today we have Talk Shoppe sponsor Mark McLaurine of Refrigeration Unlimited. Mark you are known as the Heating and Air Strategist because you not only repair or replace a system when needed, but you find the problem and fix it so it does not plague the homeowner again. You look for ways to save that homeowner real money. Mark McLaurine, what is your Talk Shoppe Business Tip for Real Estate Pros?
(Mark McLaurine gives his 1-min or so tip) Mark McLaurine, Heating and Air Repairman, Replace man and overall strategist (901) 216-7782
TIP: Set up on your digital calendar to change your HVAC filters in the spring and fall to keep your system working well for a very long time. When you get a new system the thermostat is set for filter changes but it only last about 90 days. You need to set up your own calendar reminder
TOPICS COVERED BY ED HILL OF MASTERS ROOFING IN MEMPHIS
(901) 273-6594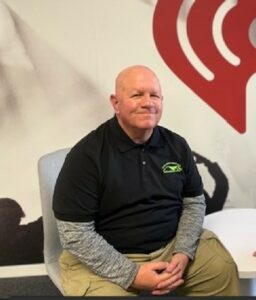 Diagnosing And Stopping Roof Leaks
High on the Top Ten List Of Homeowner Angst is experiencing roof leaks and another thing on that list is not being able to find the leak and stop the leak.
So, what are the steps to diagnosing and stopping roof leaks? Have a qualified professional perform these inspections or repairs:
Ask yourself could it be another type of leak other than a roof leak?
Inspect air conditioner or water heater overflow pans for H2O.
Inspect air conditioner duct work and freon lines for "sweating."
Inspect HVAC and plumbing pipes for trickles of drips during rain.
Inspect the shingles for nail pops.
Inspect the shingles for face nailing.
Inspect the ridgevents for proper nailing and coupling.
Inspect the pipe boots and pipe collars for caulking.
Inspect the pipe boots and pipe base flashing for proper nailing.
Inspect the valleys for proper valley liner.
Inspect the sidewall, step and counter flashing for caulking.
Inspect the shingles for proper sealing.
Inspect accessories for proper flashing and caulking.
Inspect the shingles for tree limb puncture or bullet hole.
Perform a water test on the roof to re-create the leak.
Ed Hill is Senior Consultant with Masters Roofing Memphis. Listen to his podcast
MemphisHomeMaintenanceShow.Podbean.Com For free, friendly, expert roof advice or to schedule a free, honest roof inspection or request a roof estimate or bid call 901-273-6594.
3rd segment following 9:30 break about 9:35
TOPICS COVERED BY JO GARNER,
MORTGAGE LOAN ORIGINATOR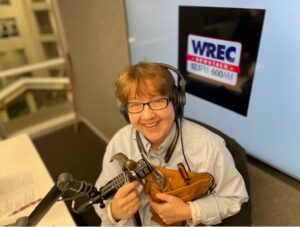 (Jo)
Are you preparing to get a mortgage on a home you are about to buy or refinance? The home condition can create obstacles to getting the value needed or getting approval from the mortgage company's underwriting department. For example, appraisers notate repairs that affect the structure, security, and sanitation of the home. Mortgage companies require these types of repairs to be completed before closing.
Repairs that affect the structure include rotted wood; foundation problems; roof leaks or missing shingles; peeling paint (especially if the home was built prior to 1978); broken siding; electrical, plumbing, or heating problems; or issues with the air and duct systems.
Repairs affecting the security of the home include doors that do not operate correctly, broken locks, or open access to the house from outside. Repairs pertaining to the home's sanitation include drainage problems, faulty water
When the repairs must be fixed before closing, the buyer and seller negotiate who will pay for which repairs. If the buyer pays, the mortgage company will have to verify in the borrower's asset accounts that they have the funds to cover closing and repair costs. If the seller pays, then he or she cannot pay the buyer with a "repair allowance." Most traditional mortgage programs no longer allow repair allowances or "carpet and paint allowances."
In cases like this, the seller could put the money in escrow to be paid to the repair vendor after closing. Some loan programs require the seller to pay one-and-a-half times the amount of the contractor's bid into the repair escrow account. The extra fifty percent is simply a cushion to make sure, if the repair bill ended up higher than estimated, the seller would have the money to complete repairs. If unused, the extra fifty percent can be paid back to the seller when all the work is complete.
Martin and Maria Miller–Call on resources to repair and get the second home they need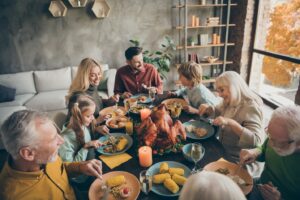 Martin and Maria moved more than a thousand miles from the place where they had lived and built a life with their children. After the kids were older, the couple had an opportunity to take over a business on the other side of the country, and they took it. Later, their children got jobs in different areas of the country. The Martins yearned to have a central rallying place where their family could get together for the holidays and gatherings.
A close family friend from their hometown knew of their desire for a second home in the old neighborhood. This close friend set them up with a realtor who found them a house close to where they once lived. It was beaten up and needed a good cleaning, some carpentry, and a bit of new sheetrock.
Halfway through the loan process, the appraisal came in with a mile-long list of items that could affect the structure, safety, and sanitation on the house. Due to the types of repairs needed, the lender required these repairs to be completed BEFORE closing.
The Millers realized with a sinking feeling that they had just spent hundreds of dollars on an appraisal and now seemed to be in a catch-22. They could not close on the home until repairs were done, but the seller did not have the money for repairs until after the closing. In so many cases, this is where the bargain deal dies.
Nevertheless, good friends can be valuable, especially when their trade is fixing and building houses. Their hometown friend got the list of needed repairs and whistled up his construction buddies. Everyone agreed to work for just about free just to help the Millers.
They put together an itemized agreement to start work when the loan was approved for all but the repairs. The seller signed the agreement that he would pay the hometown friend and his pals on closing day when he got the funds. Once the loan was preapproved by the lender's underwriter, hometown friend and his pals went to work. The appraiser went back to the house to verify the completed repairs so the Millers could quickly close on their home, where they and the rest of their family could gather together in their former hometown … all thanks to their good-hearted hometown friend … whom they now looked forward to having over for their celebratory dinner!
Qualified income can make or break your financing to purchase a home -Mr. Palmer's story
Mr. Palmer owned his own successful business. He lived near his shop and desperately needed a change of scenery. He made an audacious offer on a home with lots a green grass, trees and a pond. Mr. Palmer had good credit and adequate funds in the bank so he put down a large earnest deposit too. No worries, right? When he handed his bank his tax returns, they turned his loan request down. "You don't show enough income on your tax returns," they told him. He tried his realtor's mortgage person and they told him the same thing. His realtor remembered hearing me talk about overcoming income issues on the radio and sent him to me. I started at the BACK of the tax return and worked forward, adding back to income every expense item the loan programs would allow me to add back to his income for loan qualifying purposes. Some items required some documentation, but I found over $100,000 more income than the other lenders. Mr. Palmer did not have to sweat. He got his house and his second wind to work on his business.
Watch out for switching from being an employee to a subcontractor-Mr. Abbott's story
Albert Abbott was freshly out of the military with a job as a new hire. The salary wasn't great but, at least he could qualify for the mortgage to buy the house that he wanted.
As our mortgage team was processing Albert's mortgage papers, we noticed that, in the middle of the loan process, Albert had switched from a salaried employee where the employer withholds Federal Income taxes and other deductions, over to a 1099 subcontractor position.
As a 1099 worker, the employer no longer withheld Federal Taxes and other deductions. Now, that Albert was self-employed, he would have to pay his own taxes because now he was self-employed.
When I asked Albert about the switch from being an employee to being self-employed, he said, "Because I can make a lot more money." His eyes bulged outward when I informed him that the government mortgage program, he wanted would not allow us to count any of his self-employment income until he had been on the job or at least 2 years to set up a track record.
Albert decided that "less is more" and arranged with his employer to return him to his employee status, even if he was making less money. At least he would be able to qualify for his mortgage.
Some of my mortgage clients who have been self-employed for 2 years or more still have problems getting qualified for their mortgage loan because they don't show a lot of income on the front page of their tax return. An experienced lender can go into the back pages of the tax return to look for certain expenses that are allowed to be added back to the income.
LACK OF FUNDS TO CLOSE
One of the most common obstacles that keep people from pursuing their dream of homeownership is the lack of funds they think they need to close. If YOU are one of these people, let's connect and explore financing and funding options you can take.
Call or text me at (901) 482-0354 or email me at jo@Jogarner.com
But just to get you started treasure hunting. We can look at sinking your spade in these areas:
Down Payment Assistance programs
Gifts from Family
Borrowing against 401k
And so many more…
4th segment following 9:45 am break about 9:48 to 9:56 am
REAL ESTATE TIP OF THE WEEK Mark McLaurine of Refrigeration Unlimited has about a minute or so to share another tip
TIP: The biggest reason Heating and Air systems fail is problems with air flow. Change your filters every 90 days if you have animals in the house. Mark can install an Ultra Violet tube in your Heating and Air system to purify the air before it gets into your home.
Real Estate Tip by Jo Garner: If you are thinking about buying a house, let's explore your financing options. Mortgage rates have dropped and are currently at a 4-month low January 12th, 2023. The spring time home buying rush has not begun yet, so you would be enjoying a lower mortgage rate and you would not be competing with as many others to buy the same house you want. Connect with me to explore financing options. You can call me or text me at 901 482-0354 or connect with me online at www.JoGarner.com
ANNOUNCEMENTS:
Talk Shoppe offers free networking & education to anyone interested in real estate or in business or in health and wellness. Talk Shoppe meets every Wednesday 9A-10A CT temporarily at Jordan Crossing Health Campus and also on zoom. Go to www.TalkShoppe.com and click the Events tab for the link to get into the event online.

Jan 25, 2023 9AM CT
Come Equip, Engage and Empower your business with Talk Shoppe. We will be breaking into small groups for the Mastermind Principle based on the book "Think and Grow Rich" by Napoleon Hill.
Thank you to these sponsors who make Talk Shoppe's free networking and education free to our community. Talk Shoppe could not offer the business building tools they offer without the special sponsors who contribute .
Thank you to Chuck Bohanan, booking agent for Santa Claus. Who do You know who is planning a Christmas in July event this year. Please give Chuck Bohanan a call at HoHoOnTheGo50@gmail.com
Thank you to Rev Jo Rook, Director of Healing and Wellness at Church of the Harvest in Olive Branch, MS Connect with Jo Rook at www.JoRook.com
3. Let's take a moment this weekend to appreciate some people who brought a lot of hope and light to Memphis, TN Earlier this week we celebrated Martin Luther King, Jr. This weekend let's remember the Presley family
4. Subscribe at www.JoGarner.com and you can get our weekly blog posts with podcasts conveniently in your inbox.
5. Real Estate Mortgage Shoppe reminds you to MAKE YOUR PLAN. LET'S WORK YOUR PLAN. IF THE DEAL WORKS FOR YOU TODAY, DO IT TODAY.
LEGAL STUFF: SPECIAL NOTE: REAL ESTATE MORTGAGE SHOPPE RECOMMENDS THAT YOU CONSULT WITH A FINANCIAL, LEGAL OR OTHER CERTIFIED, LICENSED PROFESSIONAL BEFORE ACTING OR INVESTING ON ANYTHING YOU HEAR OR SEE FROM THE CONTENT ON THIS SHOW OR BLOG POSTS. THE INFORMATION WE SHARE ON REAL ESTATE MORTGAGE SHOPPE IS GENERAL IN NATURE MEANT FOR GENERAL EDUCATIONAL PURPOSES ONLY AND NOT AN OFFER TO LEND.. ALL EXAMPLES GIVEN FOR ILLUSTRATION PURPOSES ON REAL ESTATE MORTGAGE SHOPPE AND ARE BASED ON TRUE STORIES BUT WE USE FICTIONAL CHARACTERS AND DO NOT DIRECTLY REFLECT REAL PEOPLE OR EXACT DETAILS IN ANY OF THE SITUATIONS.
QUOTE CORNER:
Thomas Edison " I haven't failed. I've just found 10,000 ways it won't work."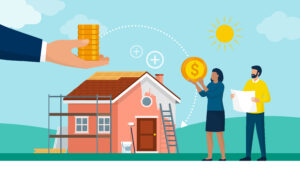 ____________________________________________________________________________________
REJOINDERS:
Carl Sater, Long Island New York

Leah Anne Morse All Things New

Rob Draughon and Shelley Rothman
Transitional Music: "Power Tools" Ray Stevens; "The Home Renovation Pain Is Real" parody from Whitney Houston song;   "The Hardware Store" by Weird Al Yankovic; "Taking Care of Business" by Bachman Turner Overdrive for the Talk Shoppe Business Tip for Real Estate Pros
PICK UP YOUR COPY OF "CHOOSING THE BEST MORTGAGE-THE QUICKEST WAY TO THE LIFE YOU WANT" by: JO GARNER
An essential guide for real estate professionals and their customers.
Now on Amazon and Barnes and Noble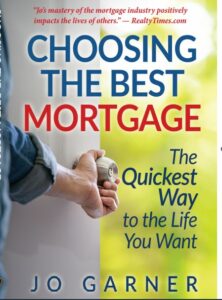 ABOUT ED HILL OF MASTERS ROOFING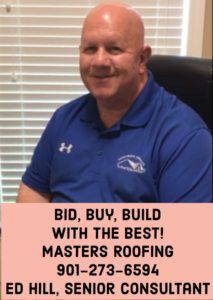 Ed Hill has been in the residential roofing industry since 2008 and has been Senior Consultant with Masters Roofing Memphis TN since 2010.  He has personally assisted about 800 homeowners with roof replacement and many others with roof and exterior repairs.  He is an active member of the Greater Memphis Business Network International chapter and is the official Masters Roofing consultant to TPC Southwind.  He holds three earned degrees including a doctorate but tries not to let those get in his way of serving his customers!  For free roof advice, free inspections, and free estimates and bids for roof replacement or roof repair call Ed Hill at 901-273-6594. Learn more at #EdHillMastersRoofing and at MemphisHomeMaintenanceShow.Podbean.Com
Ed Hill, Senior Consultant
Masters Roofing
2845 Stage Center Cove
Bartlett TN 38134
901-273-6594
EdHill.MastersRoofing@gmail.com
ABOUT JO GARNER-MORTGAGE LOAN OFFICER: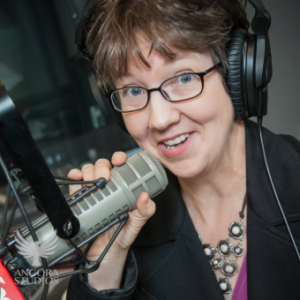 WHAT DO YOU WANT TO ACCOMPLISH WITH YOUR MORTGAGE?
www.JoGarner.com (901) 482 0354 jo@jogarner.com twitter @jogarner NMLS# 757308
(currently working with Cardinal Financial Company, Limited Partnership NMLS #66247 equal housing opportunity 2645 Appling Rd 102 Memphis, TN 38133 ) Online loan application https://online.cardinalfinancial.com/#/p/apply/jogarner
www.cardinalfinancial.org for licensing info www.nmlsconsumeraccess.org/EntityDetails.aspx/company/66247 "Whatever YOUR personal priorities are, my job is to help you get the mortgage terms that will give you bragging rights when you talk about it and help you score on hitting your goals ."
As a mortgage loan officer, my job is to help you get to the benefits you want from your financing terms. What is most important to you? I can help you find the financing terms that will help you get to what you want. What is your comfort level on a house payment? How much are you comfortable paying down,? What type of financing do you need to get the house you want to buy or refinance?
Different clients have different priorities in life—some are buying their first home with very little down payment funds. Some are recovering from medical challenges, divorces or preparing to send children to college and some are embarking on a long term goal of buying properties to build rental income."
Jo Garner is a mortgage officer with extensive knowledge in tailoring mortgages to her customers who are refinancing or purchasing homes all over the country. She offers conventional, FHA, VA or other loan programs for refinancing and purchases.
Jo can help you look at rent vs buy, when it makes sense to refinance, how to get the best deal on your home purchase financing.
Jo Garner has been in the real estate/financing business for over 25 years.  She grew up in West Tennessee and got her start in real estate in Portland, Maine where she first began her real estate career. She received her real estate education from the University of Southern Maine  and was personally mentored in San Diego, California  by Robert G. Allen, author of Nothing Down, Creating Wealth and The Challenge.
On moving back to West Tennessee in 1987, she went into business buying and selling discounted owner-financed notes secured on real estate.  In 1990 Jo went to work for a residential mortgage company and has been a mortgage loan officer for over 25 years.  Her goal is to offer excellent, affordable service to her customers, tailoring the loan programs to the specific needs of her clients. 
In addition to her work in the mortgage field, Jo Garner  is the primary sponsor and founder of Talk Shoppe in Memphis. www.TalkShoppe.com Jo Garner also host the radio show Real Estate Mortgage Shoppe airing on News Radio AM 600 WREC and iHeart Radio with podcasts and show notes published on www.JoGarner.com Pick up Jo Garner's book on Amazon or Barnes and Noble "Choosing the Best Mortgage