Time is money and getting the right information to make the right choices on large investments and expenditures like a home loan and roof repair means you need to know the right questions to ask right up front. You will be able to jump right to the most important issues with the questions we are sharing in this episode of Real Estate Mortgage Shoppe.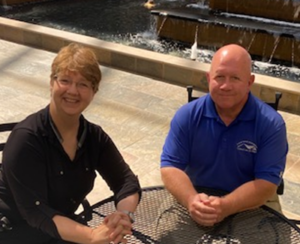 What do YOU want to accomplish with YOUR mortgage? Let's explore your financing options. Call me at 901 482-0354. Subscribe for weekly podcasts with show notes and pictures from Real Estate Mortgage Shoppe at www.JoGarner.com
Make you plan. Let's work your plan. If the deal works for you today, let's do it today.
To listen to the audio of today's show click below!
Jo Garner, licensed mortgage originator NMLS# 757308
Good morning, Memphis! Welcome to our internet listeners and podcast listeners across the 50 states! You're on Real Estate Mortgage Shoppe. I'm your host, Jo Garner, Mortgage Loan Officer. You can connect with me at www.JoGarner.com. Our general topic is SMART QUESTIONS TO ASK WHEN YOU GET A MORTGAGE AND RIGHT QUESTIONS TO ASK ABOUT YOUR ROOF REPAIR Thank you to real estate closing attorneys Rob Draughon and Shelley Rothman for sponsoring Real Estate Mortgage Shoppe today. For your real estate closing, call Rob and Shelley at 901-752-1133. Subscribe to get our weekly blogposts with podcasts at www.JoGarner.com. Call us while we are live today August 6th, 2022 at 901 535 9732.
INTRODUCING ED HILL OF MASTERS ROOFING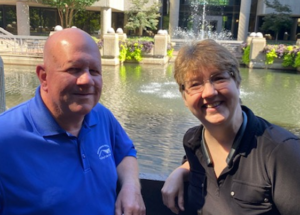 Back in the studio we have the Happy Roofer Ed Hill of Masters Roofing. Ed Hill has been in the residential roofing industry since 2008. He has been the senior consultant for Masters Roofing in Memphis since 2010. Ed, you also have a very informative podcast for home improvements at MemphisHomeMaintenanceShow.podbean.com (ED has about a minute and a half to intro himself)
(Jo) Think about a situation when you wanted something badly but just could not see any way to get it. One day you are seated across the coffee table from a friend and the friend asked you a question about your situation that seems way out in left field? Then your friend asked you a "what if" question. "What if you had an extra income, could you do what you want to do? What if you took one step before trying to get to the next step? What would those steps be to help you achieve what you want?
Carter and Claire Caldwell story– Bounding over Barriers To Be With The Grandbabies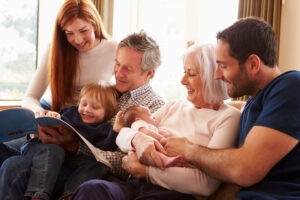 The Caldwells loved where they lived next to the lake and near friends and other family members. But, their toddler-aged grandchildren lived several states away. The Caldwells yearned to have a vacation home close to their grandchildren so many miles away, but the answer to the question about being able to afford it was always "No." They owned their primary home next to the lake free and clear. But their fixed income was not enough income to afford to buy a second home near their grandchildren.

Here is a brilliant idea from one of my past "rock star" mortgage clients. Carter and Claire Caldwell were both over 62 years old. These grandparents were motivated to financially mastermind a way to get a second home near their grandkids. Want to know their brilliant idea????
They came upon a question they had never asked themselves. "What about making your primary home pay YOU back? Have you considered a reverse mortgage since you are over 62 years old?"
Since the Caldwell's were over 62 years old and they had paid off their mortgage early, they applied and got a Reverse Mortgage. The Reverse Mortgage on their primary residence was now paying them each month, so they had the income to afford to spend a five whole months at a time playing and making memories with the grandkids. If you want to see STUNNINGLY BRILLIANT strategy, observe what happens when grandparents are determined to spring themselves across the miles to hold their grandbabies in their laps.
Here are questions some of my mortgage clients ask when they want to own their own home and need a mortgage.
How can I fix my credit and improve my credit scores?

How can I get my income high enough or my debt low enough to qualify for the mortgage terms I need?

How can I find the money to close on my home?

How can I get around problems with the appraisal?
Your solution to your challenge is within reach
(Jo) Ed Hill of Masters Roofing in Memphis, you know the right questions to ask about your roof repair or replacement. What are some of those questions?
(Ed Hill launches into his topics until 9:15 am break. After break Ed can continue).
You're on Real Estate Mortgage Shoppe. I'm your host, Jo Garner, Mortgage Loan Officer. What do YOU want to accomplish with your mortgage? Make your plan. Let's work your plan if the deal works for you today, let's do it today. When we come back Ed Hill of Masters Roofing will be continuing his tips on the right questions to ask about your roof.
2nd segment after 9:15 break: Our Look Back Memphis Trivia Contest is brought to you by notable Memphis historian, Jimmy Ogle. Catch Jimmy Ogle's entertaining Memphis History lectures by googling Jimmy Ogle and the Pink Palace or go to www.JimmyOgle.com . The Look Back Memphis Trivia Contest is sponsored by John and Jennifer Lawhon of Lawhon Landscape (901) 754-7474 the Lawhon's can help you plan your landscaping if you have a BIG, BIG project or a smaller project . The Lawhons are giving away a $25 gift card to the first person with the correct trivia answer. If you know the answer to our trivia question, call us at 901 535 WREC 901 535-9732.
_____________________________________________________________________
Garner # 132 * 06/2/18

Frayser, Tennessee
Question: I am a community in Memphis that was named for a doctor in the 1800s. Who are we?
Hint: I was listed on the first Board of Health in Memphis in 1838 and lived on Court Avenue.
Hint: I bought land on the north bluff of Memphis (Wolf River) in 1852 for a Summer home.
Hint: In 1877, the Chesapeake, Ohio & Southwestern Railroad built its railroad along the north side of my property and eventually placed a depot there, using my namesake.
Final Hint: A large plant for International Harvester opened in my neighborhood the middle 20th century.
Answer: Frayser, Tennessee. Dr. John Frayser was a prominent and wealthy citizen in Memphis in the 19th century. Frayser is the western tip of a peninsula created by the Loosahatchie and Wolf Rivers as they converge into the Mississippi River just north of Downtown Memphis.
In 1869, tracks of the Paducah & Memphis Railroad were laid from Memphis to Covington as part of the Chesapeake, Ohio & Southwestern Railroad. In 1873 a reporter described his trip to Covington by rail. He told of "wild looking, heavily timbered country" north of the Wolf River
In 1877 a Post Office was established on the Paducah & Memphis line. At that time The Point was very sparsely populated with a combination of small farms and summer estates owned by rich Memphians. Dr. John Frayser, a prominent old Memphis physician, was one of many wealthy Memphians who invested in property along the new railroad to the north and built a summer home to use as a haven when fever epidemics struck Memphis. His land was at the intersection of roads leading to Big Creek across from the small railroad depot that become known as Frayser Station.
The arrival of the railroad through The Point brought immigration. By 1900, Frayser Station had become a predominantly Italian community. With the automobile came the demise of passenger traffic on the railroad. Frayser developed in the mid twentieth century as an industrial, working class suburb due to its proximity to the industrial area of Memphis, including the International Harvester plant.
TOPICS COVERED BY ED HILL OF MASTERS ROOFING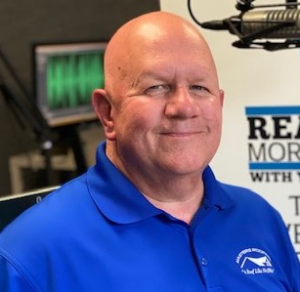 Frequently Asked Questions About Roofing
Ed Hill, Masters Roofing Memphis
What is that dark stain I see on my shingles?
Answer: Algae is mostly a southern thing, where algae grows on northern facing slopes. It can be cleaned off to restore the color of the roof.
What is the difference between three tab shingles and architectural shingles?
Answer: Three tabs are flat shingles and have a 60-65 mph wind-rating and in a four season climate may last up to 25 years. Architectural shingles have depth and a 110 mph wind-rating and in a four season climate may last up to 30 years. Memphis has only two, hot and cold!
Is it OK to put a new roof over an old roof?
Answer: No. Next question please.
Why does my roof leak sometimes in the winter time?
Answer: Usually it is due to ice dams in the gutters, valleys and eaves. As the ice closest to the roof melts underneath the water cannot properly drain off of the roof and backs up until it finds a hole or crevice to leak through.
When is the best time to replace my roof?
Answer: Before you need to due to interior damage caused by leaks!
Am I required to pay for my roof or part of it before the roof work begins?
Answer: No. Reputable, successful roofing companies do not need to require a down payment nor payment in full prior to the project.
Will my insurance company automatically pay for replacement of my storm damaged roof?
Answer: Not anymore. This is a complicated subject. Call 901-273-6594.
How can I get an honest professional roof inspection?
Answer: Call Ed Hill, Masters Roofing Memphis 901-273-6594
TOPICS COVERED BY JO GARNER, MORTGAGE LOAN OFFICER: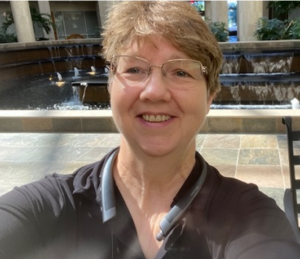 Smart Questions To Ask When You Get a Mortgage?
Top 2 Questions:
What is the maximum mortgage payment that you can comfortably pay?
What is the maximum down payment you can comfortably pay down and still have money for emergencies?
Determine if homeownership is right for you at the present time. How long to you plan on staying in the geographic area? If you plan on living in the area for at least 3 years or more, you need to look into owning your home instead of paying rent. With mortgage rates as low as they are today, you have a unique opportunity to have your mortgage payment less, in many cases, than the rent you would pay on a comparable property. If prices on homes continue to increase at a steady rate as they are now, you could be building quite a bit of wealth for yourself instead of your landlord. If you have listened to me long on the radio, you have heard me say, "trying to decide whether to rent or buy a home? You're going to make a mortgage payment either way—yours or your landlord's."
B. Know your budget limitations. Stay within those limitations with your house note. A number of financial experts suggest that your total house payment and other debt should not exceed 43% of your gross income. Your personal comfort level is the most important.
C. Keep an adequate emergency fund at all times—especially right after closing on your new home. You will have extra expenses with moving and settling into your new castle. Let's go treasure hunting for funds you can use to pay down on your home purchase.
Here are a few:
Down payment assistance programs
Family gift
Loan secured against 401k retirement funds
100% loan programs
Loans against other assets to use for down payment to buy the new home.
D. Get preapproved with a reputable lender BEFORE you go out looking at houses with a realtor. Once the lender has seen your last 2 years tax returns, your W2s and 1099s for the last 2 years and your latest paystub, you can feel fairly confident they are calculating your income correctly. Be sure and disclose to the lender debts that may not show up right away on the credit report. Allow the lender to review the last 2 months bank statements. The last thing you want is to fall in love with a nice big home only to have your hopes and dreams dashed when you discover that you cannot qualify to purchase it. The other advantage to having a strong preapproval letter is the competitive edge it gives you if you are making your offer on a house along with others with competing offers. There are some sellers who are looking for the surest deal, not necessarily the highest price. Let's talk about your plans to buy YOUR home. Let's review your income, asset and credit information and get you a STRONG preapproval letter so you can get some bragging rights on your financing and the house that you will be proud to own. Call me personally at (901) 482-0354 after the show (901) 482-0354 or email me at jo@jogarner.com Let me be on your home buying journey with you. MAKE YOUR PLAN, WORK YOUR PLAN. IF THE DEAL WORKS FOR YOU TODAY, DO IT TODAY.
Paco Perez and Paz story- How to Get Over Credit and Income Issues?
Paco and Paz put their heart and soul into their family. Both Paco and Paz had immigrated to the United States with their children to live close to their parents. Every day Paco worked in his own business as a construction contractor. Paz had a part-time salaried job and spent most of her time at home taking care of their young children and his parents. The cramped house where they were living was too small. Paco and Paz needed a larger home with a shop for Paco's tools and equipment.
The bank where Paco had his business account turned them down for a mortgage because they said they could not find enough net income on the tax returns from his business. They could not help him with a different loan program because their credit scores were too low. The heartbreaking news of being turned down for the loan set a pall of discouragement over the household. Their realtor sent them to a different lender who also turned them down for not showing enough income and low credit scores. Now what?
Paco and Paz led into my office two of their children and one of their parents. We ask a lot of questions to determine what mortgage payment would be comfortable for the Perez' to pay. Once we knew this and the maximum they could comfortably pay down, then we set about working on overcoming the credit challenge and lack of income problem.
The problem with the income was fixed right away. Paco Perez had a good CPA who deducted his car payments and depreciated some of his equipment. Once we showed where Paco had paid the car payments from his business account for the last 12 consecutive months and we added back to his income the depreciation paper loss, his income to debt ratio problem was fixed.
The credit situation took a little longer to fix. It took a few weeks to get some erroneous late payments removed by the creditor who reported them. The Perez's started working on paying their two credit card balances down to show they were only using less than 30% of their credit limits on each card. Just showing that the credit card balances were paid down to show less than 30% usage –This improved their credit score by about 35%.
Paco and Paz brought their entire family to the closing for this well-deserved celebration of buying their first home.
REAL ESTATE TIP OF THE WEEK ( Ed Hill has about 1 to 1.5 minutes to share a real estate related money-saving or time-saving tip): Your home was not designed to have two roofs, one on top of the other. When you need a new roof do not lay a second layer of roofing on top of the first. The shingles will not lay snugly the way they are supposed to and the house will not be able to "breathe" which causes other problems.
Jo Garner Get a strong preapproval letter
If you are on a fixed income or fixed salary and are carrying a lot of variable debt, consider refinancing and combining the variable rate debt into one low, fixed rate mortgage
ANNOUNCEMENTS:
Talk Shoppe offers free networking & education to anyone interested in real estate or in business or in health and wellness. Talk Shoppe meets every Wednesday 9A-10A CT at Concorde Career College 5100 Poplar Ave 1st floor Memphis, TN (Clark Tower). You can also join the even on zoom. Go to www.TalkShoppe.com and click the Events tab for the link to get into the event online. This Wednesday June 29 2022 9A CT "Using Your Voice To Effectively Communicate in Business" presented by Bradley Harris, the GoodBook company.
Thank you to Mark McLaurine of Refrigeration Unlimited for your sponsorship that helps our business community. For help fixing your heating and air conditioning system, contact Mark McLaurine (901) 216-7782

Thank you also to Brett Carter of Servicemaster of Cornerstone for your Talk Shoppe sponsorship. When you have a fire, flood or bio hazard in your home or office, don't go it alone, call Servicemaster by Cornerstone. (901) 832-6005

Thank you to attorneys Rob Draughon and Shelley Rothman of Griffin Clift Everton and Maschmeyer Law Firm for sponsoring this episode of Real Estate Mortgage Shoppe. For your real estate home purchase or a refinance, call Rob Draughon or Shelley Rothman (901) 752-1133
4. Subscribe at www.JoGarner.com and you can get our weekly blog posts with podcasts conveniently in your inbox.
5. Real Estate Mortgage Shoppe reminds you to MAKE YOUR PLAN. LET'S WORK YOUR PLAN. IF THE DEAL WORKS FOR YOU TODAY, DO IT TODAY.
SPECIAL NOTE: REAL ESTATE MORTGAGE SHOPPE RECOMMENDS THAT YOU CONSULT WITH A FINANCIAL, LEGAL OR OTHER CERTIFIED, LICENSED PROFESSIONAL BEFORE ACTING OR INVESTING ON ANYTHING YOU HEAR OR SEE FROM THE CONTENT ON THIS SHOW OR BLOG POSTS. THE INFORMATION WE SHARE ON REAL ESTATE MORTGAGE SHOPPE IS GENERAL IN NATURE MEANT FOR GENERAL EDUCATIONAL PURPOSES ONLY. ALL EXAMPLES GIVEN FOR ILLUSTRATION PURPOSES ON REAL ESTATE MORTGAGE SHOPPE AND ARE BASED ON TRUE STORIES BUT WE USE FICTIONAL CHARACTERS AND DO NOT DIRECTLY REFLECT REAL PEOPLE OR EXACT DETAILS IN ANY OF THE SITUATIONS.
QUOTE CORNER:
"A person soon learns how little he knows when a child begins to ask questions." Someecards
"Knowledge is knowing the right answer. Intelligence is asking the right question." Quotesgram.com
____________________________________________________________________________________
REJOINDERS:
Suzan David of www.webandstorymedic.com

Leah Anne Morse of ALL THINGS NEW

Kelly Inman of Next Day Access
Transitional Music: "Does Your Chewing Gum Lose It's Flavor on the Bedpost Overnight" by Lonnie Donegan; "How Many Biscuits Can You Eat This Morning" by Tennessee Ernie Ford and June Carter; "Artists Who Ask Questions in Their Songs" medley youtube.com ; "Memphis" by Johnny Rivers for the Look Back Memphis Trivia Contest or "Taking Care of Business" by Bachman Turner Overdrive (Talk Shoppe Business Tip)
PICK UP YOUR COPY OF "CHOOSING THE BEST MORTGAGE-THE QUICKEST WAY TO THE LIFE YOU WANT" by: JO GARNER
An essential guide for real estate professionals and their customers.
Now on Amazon and Barnes and Noble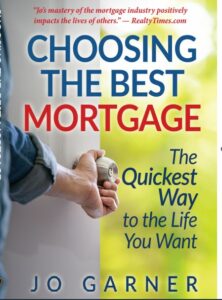 ABOUT ED HILL OF MASTERS ROOFING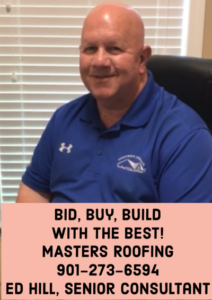 Ed Hill has been in the residential roofing industry since 2008 and has been Senior Consultant with Masters Roofing Memphis TN since 2010.  He has personally assisted about 800 homeowners with roof replacement and many others with roof and exterior repairs.  He is an active member of the Greater Memphis Business Network International chapter and is the official Masters Roofing consultant to TPC Southwind.  He holds three earned degrees including a doctorate but tries not to let those get in his way of serving his customers!  For free roof advice, free inspections, and free estimates and bids for roof replacement or roof repair call Ed Hill at 901-273-6594. Learn more at #EdHillMastersRoofing and at MemphisHomeMaintenanceShow.Podbean.Com
Ed Hill, Senior Consultant
Masters Roofing
2845 Stage Center Cove
Bartlett TN 38134
901-273-6594
EdHill.MastersRoofing@gmail.com
TN State Licensed Contractor #00067521/ Reciprocal Licenses MS & AR
BBB A+ Accredited Member Business
Platinum Preferred Contractor Owens Corning / GAF Master Elite Installer
Guild Quality Member / Angie's List
www.EdHillMastersRoofing.webs.com
Podcast https://MemphisHomeMaintenanceShow.podbean.com
You Tube Channel: Ed Hill Masters Roofing
http://Instagram.com/EdHillMastersRoofing
www.Facebook.com/EdHillMastersRoofing
ABOUT JO GARNER-MORTGAGE LOAN OFFICER: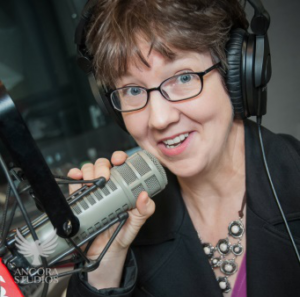 WHAT DO YOU WANT TO ACCOMPLISH WITH YOUR MORTGAGE?
www.JoGarner.com (901) 482 0354 jo@jogarner.com twitter @jogarner NMLS# 757308
(currently working with Cardinal Financial Company, Limited Partnership NMLS #66247 equal housing opportunity 2645 Appling Rd 102 Memphis, TN 38133 ) Online loan application https://online.cardinalfinancial.com/#/p/apply/jogarner
www.cardinalfinancial.org for licensing info www.nmlsconsumeraccess.org/EntityDetails.aspx/company/66247 "Whatever YOUR personal priorities are, my job is to help you get the mortgage terms that will give you bragging rights when you talk about it and help you score on hitting your goals ."
As a mortgage loan officer, my job is to help you get to the benefits you want from your financing terms. What is most important to you? I can help you find the financing terms that will help you get to what you want. What is your comfort level on a house payment? How much are you comfortable paying down,? What type of financing do you need to get the house you want to buy or refinance?
Different clients have different priorities in life—some are buying their first home with very little down payment funds. Some are recovering from medical challenges, divorces or preparing to send children to college and some are embarking on a long term goal of buying properties to build rental income."
Jo Garner is a mortgage officer with extensive knowledge in tailoring mortgages to her customers who are refinancing or purchasing homes all over the country. She offers conventional, FHA, VA or other loan programs for refinancing and purchases.
Jo can help you look at rent vs buy, when it makes sense to refinance, how to get the best deal on your home purchase financing.
Jo Garner has been in the real estate/financing business for over 25 years.  She grew up in West Tennessee and got her start in real estate in Portland, Maine where she first began her real estate career. She received her real estate education from the University of Southern Maine  and was personally mentored in San Diego, California  by Robert G. Allen, author of Nothing Down, Creating Wealth and The Challenge.
On moving back to West Tennessee in 1987, she went into business buying and selling discounted owner-financed notes secured on real estate.  In 1990 Jo went to work for a residential mortgage company and has been a mortgage loan officer for over 25 years.  Her goal is to offer excellent, affordable service to her customers, tailoring the loan programs to the specific needs of her clients. 
In addition to her work in the mortgage field, Jo Garner  is the primary sponsor and founder of Talk Shoppe in Memphis. www.TalkShoppe.com Jo Garner also host the radio show Real Estate Mortgage Shoppe airing on News Radio AM 600 WREC and iHeart Radio with podcasts and show notes published on www.JoGarner.com Pick up Jo Garner's book on Amazon or Barnes and Noble "Choosing the Best Mortgage-The Quickest Way to the Life You Want"