GOOD MORNING!
Today on Real Estate Mortgage Shoppe we will show you some tools and methods people use to insulate themselves from the negative effects of inflation and rising interest rates. Mark McLaurine, HVAC Strategist with Refrigeration Unlimited will point at five ways your air condition fails and how to keep the temperature in your home where you want it.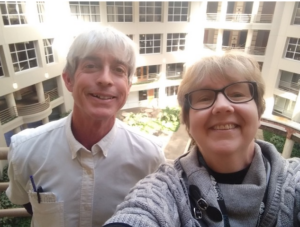 What do YOU want to accomplish with YOUR mortgage on a home purchase or refinance? Connect with me at www.JoGarner.com and 901 482-0354 and let's explore your financing options
To listen to the audio of today's show click below!
To your success, Jo Garner, Mortgage Loan Officer NMLS #757308 Sierra Pacific Mortgage NMLS#1788 memphis equal housing lender
Good morning, Memphis! Welcome to our internet listeners and podcast listeners across the 50 states! You're on Real Estate Mortgage Shoppe. I'm your host, Jo Garner, Mortgage Loan Officer. You can connect with me at www.JoGarner.com. Our general topic is THE ECONOMIC WEATHER IS CHANGING –PROTECTIVE STRATEGIES PEOPLE USE TO KEEP THE TEMPERATURE WHERE THEY WANT IT. Subscribe to get our weekly blogposts with podcasts at www.JoGarner.com. Call us while we are live today April 9TH 2022 at 901 535 9732.
INTRODUCING MARK MCLAURINE OF REFRIGERATION UNLIMITED
Mark McLaurine of Refrigeration Unlimited is back in the Real Estate Mortgage Shoppe studio. Mark, your customers and some of the people I know call you the "HVAC Strategist" because you are more than a repairman or installer. You do those those things but you also look deeper to solve a current problem or avoid a future problem. Take a minute or so and tell our listening audience a little about yourself and what you do for you Heating and Air-conditioning customers. (Mark introducing himself and talks about the services he offers his clients )
(Jo) With the weather and our economy, one that never changes is everything changes. From the mortgage desk I have noted that the people who seem to weather ANY financial storm are those people who try to prepare for EVERY financial storm. You and the next person may have different ideas on the best way to prepare for changing economic weather patterns, you are probably both right.
Brenna and Brandon Bothem—A Better Life on a Budget but not Without Roadblocks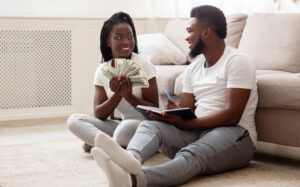 Brenna and Brandon were so different in some ways and so like-minded in other ways. Brenna lived life in full color as a graphic designer. She was happiest painting beautiful pictures and creating catchy videos and ads for business owners to promote their brands. Brandon, on the other hand, thought in a more concrete reality. As an engineer, he could vividly imagine creating something, but he thrived with math and measurements. Brenna and Brandon could both visual clearly a life they wanted together. They could see themselves, one day having ample funds to travel and experience being in cultures around the world. Brandon looked at their finances, shaking his head. "Our travel dreams will never come true unless we build that reality into our budget and our bank accounts."
Problems to overcome:
Rents were going up every year with no end in sight.
Competition was still with multiple offers from other would-be homebuyers on the home the Bothem's wanted. The Bothem's did not have enough money to close without emptying their emergency fund. The payment on the houses they wanted would blow their budget and they would never be able to get ahead. But, renting was not an option either because the increasing rents were breaking their budget too.
Brenna and Brandon were renting and paying more and more each year to the landlord . With rent rates soaring around the country with no end in sight, Brandon and Brenna Bothem connected with local realtor and a loan officer to buy a house. After making several offers over a period of a couple of months, the Bothems finally got their offer accepted.
The loan officer showed the Bothem's a way to get qualified with down payment assistance program, leaving money for them to move and keep an emergency fund.
Brenna and Brandon had a clear vision of what they wanted their life to look like and the house they purchased was not their dream home. "We can make it beautiful," Brenna told the realtor. "It is just the leverage we will need one day when we move up to our dream home,"Brandon stated hopefully. The house was a little smaller than they originally wanted but they planned to finish out the area above the garage for Brenna to have a small studio. Brandon would have the garage to work on projects.
Before Brenna and Brandon started shopping for houses, they charted every expense over the last six months, listing the expense in designated categories. To reduce their expenditures without giving up their quality of life, the two of them thought outside the box for ways to find what they needed at bargain prices. They talked with friends about bartering some services to avoid having to pay cash for them. They found ways to enjoy movie night at home with friends instead of going out to eat and to a theater. It turned out to be more fun meeting a home with friends than everyone driving to a restaurant and the to a theater or other event.
Before too long, Brenna and Brandon had a hefty emergency fund. They set up for some automatic bill-paying services. They agreed to give to their church and charity 10% of their earnings. They ask their employers to take another 10% of their earnings to go straight to a 401K retirement account and savings. The other 80% of their funds, they paid their bills and, each month they concentrated on paying off their credit cards. The pain and frustration they felt when they started budgeting turned into a swelling sense of confidence. The Budget project was becoming fun, like a game they were winning.
One day, if they took care of the house and continued saving their money, they would be able to afford the much bigger home in a different neighborhood. They joined a travel club and started taking occasional vacations at bargain prices with friends.
(Jo) Mark McLaurine, you are the HVAC Strategist. You repair heating and air systems, install new ones and you explore ways you can save your customer money. Talk about your strategies. (Mark launches into his topics until the 9:15 AM to be continued after break)
You're on Real Estate Mortgage Shoppe. I'm your host, Jo Garner, Mortgage Loan Officer. What do YOU want to accomplish with your mortgage? Make your plan. Let's work your plan if the deal works for you today, let's do it today. When we come back, don't miss some great tips that can save you time money and make you glad this summer you listened to his tips about your heating and air system.
2nd segment after 9:15 break: It's time for the Look Back Memphis Trivia Contest. The Look Back Memphis Trivia Contest is brought to you by notable Memphis historian, Jimmy Ogle. Jimmy offers free historic walking tours in downtown Memphis in the spring and fall. To find out more, ask Jimmy at www.JimmyOgle.com . Our Look Back Memphis Trivia Contest is sponsored by John and Jennifer Lawhon of Lawhon Landscape (901) 754-7474 the Lawhon's can help you plan your landscaping if you have a BIG, BIG project or a smaller project . The Lawhons are giving away a $25 gift card to the first person with the correct trivia answer. If you know the answer to our trivia question, call us at 901 535 WREC 901 535-9732.
Garner # 33 11/13/14
Exchange Building
Question: In my reincarnation in 1910, I became the tallest building in Downtown Memphis. Who am I?
Hint: I stand tall next to one of the original four public squares in Memphis.
Hint: Both the Cotton Exchange and the Merchants Exchange were located in me until they moved to another location in 1924 and 1931.
Hint: The building that replaced me at the tallest in Memphis was my neighbor, the Lincoln-American Tower in 1924..
Answer: Exchange Building. The original Exchange Building opened at the northwest corner of Second Street and Madison Avenue in 1885. The Cotton Exchange was relocated from Front Street & Madison Avenue and the Merchants Exchange was relocated from the first Exchange Building (built in 1847) at the corner of Front Street & Poplar Avenue, where the Cannon Center is located today. The 1885 building was razed to make way for the 19-story Exchange Building which opened in 1910, replacing the Dr. D. T. Porter Building (11 stories, built in 1895) as downtown's tallest building. The Cotton Exchange built its own building at Front Street & Union Avenue in 1924 to be closer to the cotton industry of Cotton Row, and the Merchants Exchange moved over in 1933.
Over the years, numerous offices and businesses were located in the Exchange Building, and even clothing stores like Phil A Halle and Alfred's. The 1955 phone book lists 32 different railroad offices in the building. The Exchange Building was placed on the National Register of Historic Places in 1979 and converted to apartments in 1996.
___________________________________________________________
TOPICS COVERED BY MARK MCLAURINE, REFRIGERATION UNLIMITED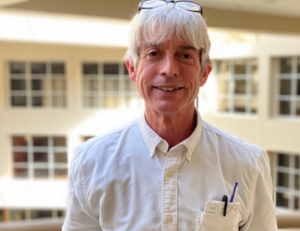 Thanks for the opportunity here. You know in the medical world, I wear 3 hats. In the beginning of the cooling year (anywhere from mid March to late May) I'm a "General Practicioner" doing check ups, tune up, charging up older systems that have lost a lil of their "juice" (freon everyone calls it) but it's a refrigerant to me), giving them a yearly bath and checking electrical wires, connections and components. I'm trying to prevent the 5 common causes of an AC system from failing in the heat of the year. While only 25% of all AC units get a good start each year about 80% of those customers never need to call back so a good preventative maintenance contract is a great investment.
During the Summer months (June, July and August), I flip my hat around and become a "surgeon" meaning I'm replacing evaporator coils and few condenser coils that fail, fan motors (outdoor and indoors) that can't take the heat, poor air flow from a dirty coil that causes excessive amp draw across the motors. Compressor failure is also a problem we address and repair or replace. I am the best in restoring a system from "compressor burnout" flushing the system, replacing dryers, finding and fixing the leak that caused the failure to start with along with replacing failed capacitors, contactors and controls of an AC system when necessary.
In the late summer, (September and October) I turn my hat one more time and become a "coroner" condemning older systems that can't meet today's standards of efficiency which is 14 seer minimum since 2017 and soon to be 15 seer January 1, 2023. What that means is a system built before 2006 is 10 seer minimum (which is 50% less effective as todays AC unit! 13 seer was the minimum from 2007-2016 which is just 8% below today's standards.
Two major freons are in use today and one minor one (410 a which is in every factory unit since 2008, R22 the now banned refrigerant used in systems since the 1960s and will cost a ton to refill a unit if seriously low or empty and 407 C which has a different oil than R22 but operates at same pressures are out here in Johnson Controls units since the early 2010s marketed as an R22 replacement product the Department of Energy now frowns on.)
In years to come, new refrigerants will be introduced to meet the new GWP department of energy laws ( Global warming potential of a chemicals rate of less than 750 starting in 2025.
Jo I keep up on all this data to be the best trained and knowledgeable technician in the field to advise my clientele how to save their investment. I'm am self proclaimed "Mechanical Paramedic" meaning I'm trained to save individuals investments and advise them when to stop throwing good money after bad.
I wrote the document on "5 things that take an AC system down" And share it with anyone willing to listen and learn. I hope this gives you insight to what I do in the field. I eat, sleep and breath r
Refrigeration and have invested in the best equipment and education of it.
On another note, we understand air flow better than most. We do new construction of residential and light commercial buildings. They are bound by code enforcement rules and regulations. I'm a State of TN licensed Mechanical Contractor, caring a bond, proper insurances needed to work in the field.
I'm also a proponent of better air quality measures by offering and installing plasma air generators to kill bacteria, molds and viruses that grow and exist in ductwork and equipment and the UV LIGHT is my favorite product. I also patentened "fool proofing a condensation system" to eliminate unnecessary leaks outside of the equipments controlled drainage measures.
As you can see in my 15 the year in the field, I have skills, knowledge and solutions to maintaining an AC system to the top of my ability. That one reason I've been able to network my trade to all, staff up my business and seen double digit growth the last 6 years.
I'm a TRANE equipment dealer "Nobody stops a TRANE" and CARRIER dealer "Turn to the experts" which I was raised on from my inception.
I want to thank my loyal customers, My BNI networking partners, TALK SHOPPE members and most of all you for the support I've been given over the years.
Let's look into the stories of some of my former clients who ran into issues with repairs when they tried to buy a home.
A SECOND OPINION SAVES THE REAL ESTATE SALE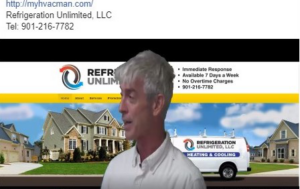 Realtors are great resources for people buying or selling their home. As a mortgage loan officer I have been able to offer some great resources too. My close connections to excellent repair people, electricians, plumbers, and other problem solvers smooth the way to a quicker closings for my clients and others involved with the transaction.
A good example comes with a story about a home buyer who had agreed to purchase a home knowing that the heating and air system was old. Sure enough, the system went out at the crucial moment before closing. The seller sent a heating and air repairman to the property.
"The whole system will have to be replaced," the repairman told the seller. "It is just not worth fixing." The seller did not have the $7,000 to replace the heating and air system. The buyer didn't have it either. The buyer called me discouraged that the whole deal looked dead.
When a situation like this looks hopeless, I never give up until I call Mark McLaurine of Refrigeration Unlimited. Mark went out and inspected the problem with the seller's heating and air system. Mark located the problem with the unit and replaced a part. "Your unit is fixed," Mark told the seller. "No need to have to buy a new one. This unit should do fine for a long time now."
This is a perfect illustration of a second opinion saving the deal for everyone. It pays to be working with the right pros who know the right people to help at the right time.
TOPICS COVERED BY JO GARNER, MORTGAGE LOAN OFFICER: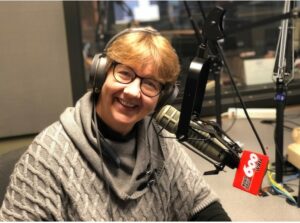 What Does The Changing Economic Weather Look Like This Spring 2022?
INFLATION, INVENTORY, INTEREST RATES AND INCREASING HOME PRICES -What does it mean for you?
Inflation means there is too much money chasing too few goods. When demand is high and supply is low, prices on goods and services are pushed up, eroding the buying power of consumers. Inflation causes market moves that drive up the yield on mortgage -backed securities. Inflation drives up mortgage rates too.
Part of the mission for the Federal Reserve is to use their economic tools to keep inflation under three percent. Currently we are hitting close to 8%. The Federal Reserve has announced drastic hikes to their Federal Funds Rate. When the Federal Reserve starts hiking their rate, other debt instruments with variable-rate debt start going up too—like home equity lines and credit card debt
Homeowners have been calling the mortgage office where I am and exploring a cash-out refinance to include the balances of equity lines and credit cards all in the new stable, fix-rate mortgage. Others have used some cash to pay off variable-rate debt.
The shortage of inventory of homes for sale are still making competition stiff when you are trying make your offer to purchase the home.
A good lender will get your income and asset documents, pull credit and get you a stronger prequalification letter. Be prepared. Be persistent.
Increasing Home Prices are predicted to continue into 2022 and 2023.
Rising mortgage rates and rising home prices. Due to lack of homes for sale and pent up demand from emerging households, home prices are predicted to continue to rise but at a more moderate pace this year and for the next couple of years. – If the deal works for you today to buy your home or refinance, let's do it today.
The Budget –Ways People Are Insulating Themselves From the Negative Effects of Inflation
Vision and Purpose
Stage 1: Realize where you are financially. Discover the big purpose behind WHY you want to become fruitful in your finances. Get a clear vision of where you want to go and the things you want to accomplish. (vision board you see every day)
Stage 2: First, chart everything you are spending. Secondly, go through six months of your bank statements, credit card statements and write down every expenditure, assigning them to categories on the spreadsheet—groceries, utilities, mortgage, paying bills, adding in bills that you only pay once or twice a year. Third, find ways to reduce your expenditures without giving up your enjoyment of life: Buying the same product when they are a bargain on sale, barter with someone for something else you need. Substitute a product or service for one costing less. Share products or services with someone to split the costs.
.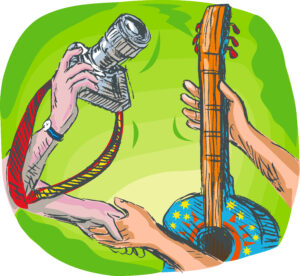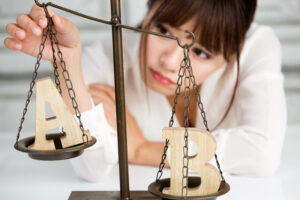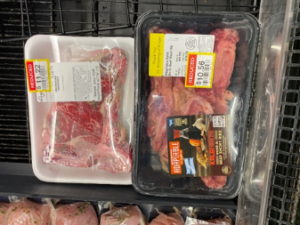 Fourth, look for additional sources of income to help your budget. (Story of Wendy Weaver)
Wendy Weaver-single mother-college student makes her money on a rented apartment
Let me introduce you to Wendy Weaver, a young single mom, recently divorced and still in college trying to earn her counseling degree. She really needed to get her degree in counseling in order to do what she loved to do and make enough money to support her two elementary school aged children, but the child support from the father was not enough to make this possible.
Necessity is the mother of invention which certainly held true for Wendy. She went on a search for a cheaper apartment and found a large 7-room apartment in an apartment house that needed some plumbing repairs and major clean up to even be habitable. Wendy made a deal with the landlord to have a friend fix the plumbing and she would clean, polish and paint theapartment in exchange for a 3-year lease at half the market rent.
The landlord agreed and Wendy moved in and rented two of the extra rooms to university students, helping her afford to stay in school and get her degree. She eventually landed a great job with her college degree and her professional license. She bought her own home in an area where she could raise chickens and have eggs to trade and sell on the side. So, even today, Wendy knows how to make real estate pay HER to enjoy living in her home.
Stage 3: Work through your goals. Work on reducing expenses and increasing income. Set up automatic systems to make sure your giving and investing is done regularly without you having the think about it. Set up weekly or monthly schedule of paying bills and applying extra to get rid of debt.
Stage 4: Celebrate your successes.
Time To Innovate and Initiate—Man On A Mission To Free Himself From Debt:
Randall Ratcliffe, not his real name, was a man on a mission to pay off debt that had a strangle-hold on him. He said, "I had some unexpected life events that costs me lots of money. One after another, they just kept hitting me. I could never catch a break. Before I knew it, several years had gone by and I was drowning in debt."
There is a wise saying that until you are so miserable in your current situation that the risk of stepping out to make changes is less daunting that staying where you are, you will never take the chance and make the change. Randall Ratcliffe experienced the face-slapping realization that his life was being sucked out of him by piling up debt.
Randall Ratcliffe needed to innovate and think outside of the box. He sought out people who had gotten themselves out of debt. The first initial steps were the hardest. He forced himself to tally up what he owed to each creditor and how much interest he was paying for each account. He was paying double-digit interest rates on these. He called and managed to get some of the interest reduced, just by asking.
He owed about $100,000 on his mortgage with about 18 years left. His house was valued about $250,000. He refinanced back to a 30 year loan and pulled cash out enough to pay off over half of his credit cards. Yes, he was back to a 30 year loan on his mortgage but by putting most of the double-digit interest rate credit cards onto a 5% fixed rate mortgage, he freed up several hundred dllars a month.
His next plan of action was to first apply the several hundred dollar a month savings to systematically pay off the rest of the credit cards over time. Second, once the credit cards were paid off, he could take the several hundred dollar savings and start an automatic prepayment plan to go toward getting rid of his mortgage in less than 15 years.
Randall Ratcliffe made a commitment to his goal.
He wrote his goal down.
Randall. Ratcliffe shared his goal with some people he trusted that would keep him accountable to stay on track.
He put some financial professionals on his team
He preset his digital calendar to show recurring reminders every month to cover these bill payment tasks.
Mr. Ratcliffe automated some of the payments so that it would go to pay down designated debts before he could ever be tempted to spend it somewhere else.
He checked his progress regularly and rewarded himself at predetermined milestones along his journey.
REAL ESTATE TIP OF THE WEEK Mark McLaurine (1 to 1.5 minutes to share a real estate related money-saving or time-saving tip):
ANNOUNCEMENTS:
Talk Shoppe offers free networking & education to anyone interested in real estate or in business or in health and wellness. Talk Shoppe meets every Wednesday 9A-10A CT at Concorde Career College 5100 Poplar Ave 1st floor Memphis, TN (Clark Tower). You can also join the even on zoom. Go to www.TalkShoppe.com and click the Events tab for the link to get into the event online. This Wednesday April 13thh,, 2022 9A- 10A Central Gardening – Adding Curb Appeal to Your Outdoors
presented by Kim Halyak, Garden Speaker/Co-Chair Cooper-Young Garden Club kimhalyak@me.com
You can meet Kim Halyak at Talk Shoppe this Wednesday at Talk Shoppe. You can also meet her at the upcoming 7th Annual Cooper- Young Garden Walk May 21-22, 2022 9AM to 4PM. For more info go to www.cooperyounggardenclub.org
2. Thank you to Talk Shoppe sponsor Reverend Jo Rook, Director of Healing and Wellness Ministry at Church of the Harvest in Olive Branch, MS for your financial support of our business community. Jo Rook invites you to join her at the Healing Conference this weekend at Church of the Harvest 14707 MS-302, Olive Branch, MS 38654 TODAY 10AM-3PM $20 includes the conference, lunch and door prizes. Sunday (no fee) 10AM to 11:30am and 6:30 pm
3. Thank you to Brett Carter of Servicemaster by Cornerstone for your contributions to our business community. When you experience a fire, flood or bio hazard in your home or office, don't go it alone, call ServiceMaster by Cornerstone. (901) 832-6005
4. Subscribe at www.JoGarner.com and you can get our weekly blog posts with podcasts conveniently in your inbox.
5. Real Estate Mortgage Shoppe reminds you to MAKE YOUR PLAN. LET'S WORK YOUR PLAN. IF THE DEAL WORKS FOR YOU TODAY, DO IT TODAY.
SPECIAL NOTE: REAL ESTATE MORTGAGE SHOPPE RECOMMENDS THAT YOU CONSULT WITH A FINANCIAL, LEGAL OR OTHER CERTIFIED, LICENSED PROFESSIONAL BEFORE ACTING OR INVESTING ON ANYTHING YOU HEAR OR SEE FROM THE CONTENT ON THIS SHOW OR BLOG POSTS. THE INFORMATION WE SHARE ON REAL ESTATE MORTGAGE SHOPPE IS GENERAL IN NATURE MEANT FOR GENERAL EDUCATIONAL PURPOSES ONLY. ALL EXAMPLES GIVEN FOR ILLUSTRATION PURPOSES ON REAL ESTATE MORTGAGE SHOPPE AND ARE BASED ON TRUE STORIES BUT WE USE FICTIONAL CHARACTERS AND DO NOT DIRECTLY REFLECT REAL PEOPLE OR EXACT DETAILS IN ANY OF THE SITUATIONS.
QUOTE CORNER:
The quote of the week: " Fool me once, shame on you. Fool me twice shame on me. Fool me 92,748 times and you're a weatherman."
____________________________________________________________________________________
REJOINDERS:
Ed Hill, Masters Roofing Memphis

Rob Draughon and Shelley Rothman of Griffin Clift Everton and Maschmeyer

Lynn and Troy McDonald of Erin McDonald Insurance
Transitional Music: "Have You Ever Seen the Rain;" "Weatherman Raps;" "The Heat is On" by Glenn Frey;"Memphis" by Johnny Rivers for the Look Back Memphis Trivia Contest
PICK UP YOUR COPY OF "CHOOSING THE BEST MORTGAGE-THE QUICKEST WAY TO THE LIFE YOU WANT" by: JO GARNER
An essential guide for real estate professionals and their customers.
Now on Amazon and Barnes and Noble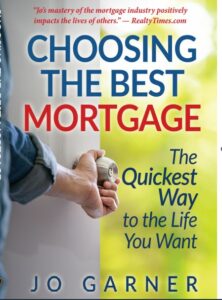 ABOUT MARK MCLAURINE OF REFRIGERATION UNLIMITED
(HEATING AND AIR CONDITIONING)
(901) 216-7782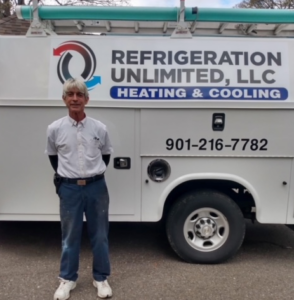 Owner operator of Refrigeration Unlimited LLC, a state-licensed contractor for mechanical and gas installations since 2008. My career spans back into the 90s as a plumbing apprentice but in the early 2000s I obtained my EPA license through a local trade school and worked for several years honing my skills doing warranty service replacement and repairs.
Due to the exceptional work I did early on and advanced training programs, I have developed my own faithful clientele that I cherish. My secret to success is hard, intellegent work– 7 days a week –leaving no one behind.
Refrigeration Unlimited LLC is a state licensed mechanical contractor serving the Memphis metro area for the last 10 years. we specialize in the repair of all brands but are in the carrier corporation family as a Bryant dealer. Bryant has been in business since 1904 and continues to be a leader in the residential and commercial ac and heat industry offering a complete package of products either gas fired or strictly electrical or both.
Member of BNI Greater Memphis, Memphis Investors Group and Moxey. I also own Kingpin Properties which has housing inventory for lease and sale.
___________________________________________________________________
ABOUT JO GARNER-MORTGAGE LOAN OFFICER: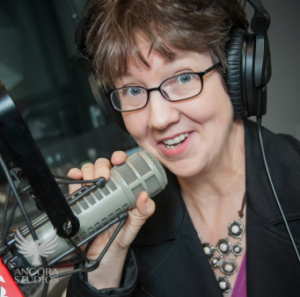 WHAT DO YOU WANT TO ACCOMPLISH WITH YOUR MORTGAGE?
www.JoGarner.com (901) 482 0354 jo@jogarner.com twitter @jogarner NMLS# 757308 (currently working with Sierra Pacific Mortgage, Inc Cordova, TN NMLS # 1788 An Equal Housing Lender)
"Whatever YOUR personal priorities are, my job is to help you get the mortgage terms that will give you bragging rights when you talk about it and help you score on hitting your goals ."
As a mortgage loan officer, my job is to help you get to the benefits you want from your financing terms. What is most important to you? I can help you find the financing terms that will help you get to what you want. What is your comfort level on a house payment? How much are you comfortable paying down,? What type of financing do you need to get the house you want to buy or refinance?
Different clients have different priorities in life—some are buying their first home with very little down payment funds. Some are recovering from medical challenges, divorces or preparing to send children to college and some are embarking on a long term goal of buying properties to build rental income."
Jo Garner is a mortgage officer with extensive knowledge in tailoring mortgages to her customers who are refinancing or purchasing homes all over the country. She offers conventional, FHA, VA or other loan programs for refinancing and purchases.
Jo can help you look at rent vs buy, when it makes sense to refinance, how to get the best deal on your home purchase financing.
Jo Garner has been in the real estate/financing business for over 25 years.  She got her start in Portland, Maine where she first began her real estate career. She received her real estate education from the University of Southern Maine  and was personally mentored in San Diego, California  by Robert G. Allen, author of Nothing Down, Creating Wealth and The Challenge.
On moving back to West Tennessee in 1987, she went into business buying and selling discounted owner-financed notes secured on real estate.  In 1990 Jo went to work for a residential mortgage company and has been a mortgage loan officer for over 25 years.  Her goal is to offer excellent, affordable service to her customers, tailoring the loan programs to the specific needs of her clients. 
In addition to her work in the mortgage field, Jo Garner  is the primary sponsor and founder of Talk Shoppe in Memphis. www.TalkShoppe.com Jo Garner also host the radio show Real Estate Mortgage Shoppe airing on News Radio AM 600 WREC and iHeart Radio with podcasts and show notes published on www.JoGarner.com