We are talking about what happens when real estate values are extraordinarily high and mortgage rates abnormally low. It's like waving a magic wand. Suddenly buying your first home, buying the bigger house or renovating the one you have is attainable, even it was impossible when you tried a couple of years ago. Realtor Pat Goldstein and I will be sharing customer success stories and how they took steps to make their dreams come true.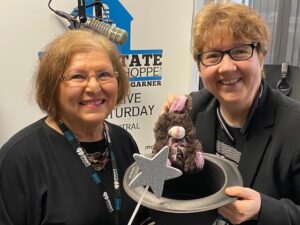 What do YOU want to accomplish with YOUR mortgage? Call and let's explore your financing options to accomplish your vision (901) 482-0354. Subscribe for weekly Real Estate Mortgage Shoppe podcasts with show notes at www.JoGarner.com 
To Your Success,
Jo Garner, Mortgage Loan Officer NMLS #757308 (901) 482-0354 JO@JoGarner www.JoGarner.com
CURTAIN OPENING ….
Good morning, Memphis! Welcome to our internet listeners and podcast listeners across the 50 states! You're on Real Estate Mortgage Shoppe. I'm your host, Jo Garner, Mortgage Loan Officer. You can connect with me at www.JoGarner.com. Real Estate Mortgage Shoppe is sponsored by real estate attorneys Rob Draughon and Shelly Rothman of Griffin Clift Everton and Maschmeyer. For your home purchase or refinance, call Rob and Shelley to handle your closing (901) 752-1133. Our general topic is THIS MAGICAL MOMENT — HIGH HOME VALUES AND LOW MORTGAGE RATES MAKE DREAMS COME TRUE. Subscribe to get weekly Real Estate Mortgage Shoppe podcasts and show notes at www.JoGarner.com Call us while we're live today April 10,, 2021 at (901) 535-9732.
INTRODUCING REALTOR PAT GOLDSTEIN OF CRYE-LEIKE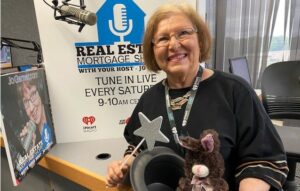 The Gold Standard in Real Estate, realtor Pat Goldstein of Crye-Leike is back in the co-host chair. Pat, you have been working morning, noon and night and into the night helping sellers choose the best of many offers to purchase their homes. You have been guiding your home buyers, laying out some strategy to help them buy the house they want. Take a moment to tell our listeners a little about yourself and what you do for your clients. (Pat introduces herself)
The magical power within…
(Jo) What do you envision your life to be like in your dreams? Lev Grossman of the Magicians said, "If there's a single lesson that life teaches us, it's that wishing doesn't make it so." Then there is Napoleon Hill who reminds us, "What the mind can conceive, it can achieve." So, the truth is, we all have super powers within us if would but use them. We have the power within to create and the power to choose."
Mortgage rates dipped about 5% this week for the first time since January 2021. Home values increased 15.6% year-over-year. The mortgage that the aspiring homebuyer could not afford last week suddenly became affordable this week
The Collinger's Story
The Collinger's dream of getting their children through college, and retiring within the next ten years seemed impossible. This week, their home hit the highest value they had ever seen. At the same time, mortgage rates dipped back down from their recent climb. Restructuring the other debt with a cash-out refinance with the high home value and low fixed rate, the Collinger's could now do what they never imagined they could—get their older kids through college and set their sights on retiring in less than ten years.
Dennison's Story
The Dennison's dreamed of remodeling their home and opening up the kitchen and living room space, installing a gunite swimming pool, and converting the back patio area to a bar-b-que station to spend more quality time with friends and family. They had attempted to get financing to achieve this dream over the years, but the home value was never enough, and the mortgage payment was always too high. But, today, with a swish of the magic wand, all of these dreams, the Dennison's are making a reality.
If you have not explored selling your home and moving up, the low mortgage rate makes this step up much more affordable than you think-even with the higher price on the move-up home.
The Mueller's story
In 2018 the Mueller's explored selling their home and buying a bigger, more expensive home. The payment buying the bigger, better home would have cost them $800 more per month on a mortgage—insanely out of reach. But, selling at the higher price now and locking in a much lower mortgage rate landed them their castle and only costs about $300 more per month. Rising home value and the bottom bumping fixed mortgage rate was like the flick of the magic wand, and, viola', they were in the beautiful dream home.
Later in this show we can look at how these hall-of-fame mortgage clients achieved their dreams. What do YOU want to accomplish with YOUR mortgage? Make Your Plan. Work Your Plan. If the deal works for you today, let's do it today. Let's explore YOUR mortgage options. www.JoGarner.com
Back to Pat Goldstein-avoid this expensive error
Pat, Goldstein, you also have a front row seat in the lives of your homebuying and home selling clients. Talk about some ways they have strategized to seemingly "pull a rabbit out of the hat" with the purchase or sale of their home? Pat has shares story about a seller who tried to sell without an realtor. They wanted to take the highest price offer but did not realize they were giving up $14,000 of their profit because of how the buyer wrote the contract. This seller, when they consulted with a realtor friend, decided to list their home and not be at risk of making an expensive mistake. Pat tells story about home seller who tried to sell their home without a realtor. They got a high price offer, but did not realize they would be paying $14K for closing and other items for the buyer. This would erase the higher profit the sellers thought they would be getting from the home sale. They listed their home shortly after.
You're on Real Estate Mortgage Shoppe. I'm your host, Jo Garner, Mortgage Loan Officer. What do YOU want to accomplish with your mortgage? Make your plan. Let's work your plan if the deal works for you today, let's do it today. Connect with me at www.JoGarner.com When we come back Realtor Pat Goldstein of Crye-Leike will be back sharing some helpful tips to assist you in making the magic of this time work for you. See you back in just a moment.
TALK SHOPPE BUSINESS TIP FOR REAL ESTATE PROS
2nd segment after 9:15 advertising break – (producer to start the song "Taking Care of Business" by Bachman Turner Overdrive –but bring the volume down before the lyrics start) It's time to talk shop with Talk Shoppe's Business Tip For Real Estate Professionals. Talk Shoppe is a marketing company offering free education and networking to anyone interested in real estate or in business. Talk Shoppe is made possible by the financial support of its sponsors and advertisers. For more about Talk Shoppe, go to www.TalkShoppe.com (shoppe) For our Talk Shoppe Business Tip today we have Talk Shoppe sponsor Peggy Lau of Club Secret where you can experience first-class vacations at deep reductions in price. Peggy, I personally got to enjoy an 8-day Carribean Cruise for less than $1,000 using your travel plan. Peggy Lau of Club Secret, what is our Talk Shoppe Business Tip for Real Estate Professionals today? (Peggy Lau has about 1 minute or so to share a tip related to how to attain dreams that help hard-working professionals recharge. Etc)
Peggy shares a story about a rough experience with a service provider. She goes on to share her positive true story of a girl born without legs and some of the barriers she overcame to become a champion gymnast. Don't give up on your dreams. Nothing is impossible.
Peggy Lau of Club Secret, how do we contact you? (901) 289-0747 www.seacretdirect.com/ipoa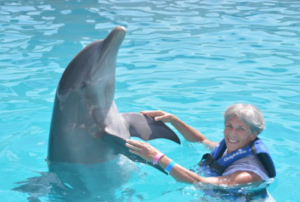 TOPICS COVERED BY PAT GOLDSTEIN, CRYE-LEIKE REALTORS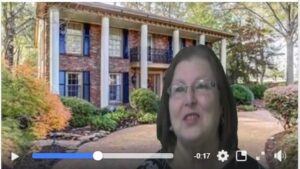 Describe the real estate market for sellers right now.

Describe the market for buyers right now

What are your top tips for sellers?

What are your top tips for buyers?

Share some stories to illustrate how, because of these market conditions, some of your clients were able to realize some milestones and experiences that they thought would never happen
___________________________________________________________
TOPICS COVERED BY JO GARNER, MORTGAGE LOAN OFFICER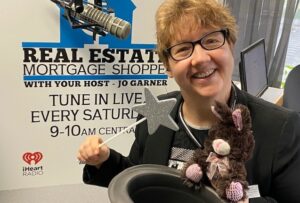 How do these mortgage clients achieve the life and home of they have always wanted? Is it really as easy has the swish of a magic wand?
No , it is not as easy as the swish of a wand. Although, the current market we are experiencing is like a magical unlocking of a giant-sized gate leading to the life of these clients' dreams. The superstar mortgage clients I have are the ones who made a plan a while back and worked their plan to clean up their credit, to put back some money in savings. They are the ones who sat down on a Saturday afternoon and reviewed their bank statements, credit card statement and determined the maximum they could spend on a house not per month and the maximum money they could pay down at closing.
The mortgage clients with these success stories, took the time to really determine what they wanted from life. They had a pretty good idea what there forever home would look like. They knew the milestones they wanted accomplish and the timeline to do it.
What do YOU want your home to look like? Does it have a sunroom, a pool, a covered patio bar-b-que area where you can spend time enjoying time with your family and friends? What kind of work do you do? Are you retired? How do you want to spend your time every day and with whom doing what? What kind of things do you want people to say about you?
A Triumphant Dream Come True for First-Time Homebuyers
A TRIUMPHANT ENDING-The Johansson's story
(Jo) On this show you could say we are beginning the show talking about The END-the end of the home buying and mortgage process that culminates at the real estate closing table. Earlier this week I got to attend the closing with two of my mortgage clients—a married couple who have spent much of their lives serving others overseas. On returning stateside they really wanted to own their first home. Their challenge was not having the funds to close on a home and not having a large income to afford a payment on a house like the one they needed.
The Johanssons (not their real names) put a good realtor on their team who listened to what they really wanted and needed in their home. The realtor watched the market daily for months until she found a home that the Johanssons knew was meant to be their home.
But the challenge was that the price of the house with a normal down payment would wreck their budget and leave them no emergency funds. The Johanssons laid out their boundaries on payments and move-in costs. Because of their income level and the location of the home they wanted to buy, they qualified for a special down payment assistance product that offered $15,000 down payment assistance and a lower than market interest rate. Using this product, the house was well within their grasp. The payment was comfortable and they had emergency funds left over too.
When we all arrived at the title office to complete the closing of the loan and transfer of title to the Johanssons, it was a celebration time. While Mr. Johansson signed the papers, Ms. Johansson talked excitedly about how she planned to decorate the home and make it a happy place for their family and friends to come visit. When the last paper was signed and notarized, Mr. and Ms. Johansson rushed into each other's arms in celebration of achieving he their dream of owning their own home. We were all laughing and cheering. It was a long won victory.
As we took pictures and shared more stories of the Johansson's journey to homeownership, I felt that rush of happiness and fulfillment, knowing I had a part in making a lifelong dream come true for this very deserving couple. I reminded myself, "This is why get up, get ready and get to work each day. This is why I do what I do as a mortgage loan officer."
Martin and Maria Miller-call on resources to get the second home they needed
Martin and Maria lived more than a thousand miles away from the place where they had lived and built a live with their children. After the children were older Martin and Maria had an opportunity to take over a business on the other side of the country. Then their children got jobs in different areas of the country. The Martin's yearned to have a central rallying place where their family could get together for the holidays or for just being together.
A close family friend from their hometown knew of their strong yearning to have a second home back home. This close friend set them up with a realtor who found them a house close to where they once lived. It was beaten up and needed a good cleaning, some carpentry and some sheetrock replaced.
Half way through the loan process, the appraisal came in with a mile-long list of items that could affect the structure, the safety and sanitation on the house. Due to the type repairs needed, the lender required these repairs to be completed BEFORE the closing and not AFTER.
The Millers realized with a sinking feeling that they had just spent a few hundred dollars on an appraisal and now they seemed to be in a catch-22. They could not close on the home until the repairs were done. But the seller said he would not have the money to pay for the repairs until after the closing. But the lender said no closing until the repairs were done. In so many cases, this is where the bargain deal dies.
But, good friends can be very valuable, especially when their trade is fixing and building houses. Their hometown friend got the list of needed repairs and whistled up his construction buddies. Everyone agreed to work for just about free just to help the Millers.
They put together an itemized agreement to start work when the loan was approved for all but the repairs. The seller signed the agreement that he would pay hometown friend and his pals on the closing day when he got his funds. Once the loan was preapproved by the lender's underwriter, hometown friend and his pals fell into getting every item cleaned up and repaired. The appraiser went back out to the house and took pictures of the completed repairs so the Millers could finally get closed on their home in time for the rest of their family to all be together in their former hometown. (Thanks to their good-hearted hometown friend—hoping they invite him over to enjoy a meal)
DARIK DENNISON-SPEND MORE FAMILY TIME BY RECONSTRUCTING HOME DESIGN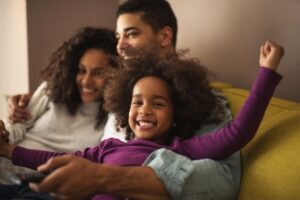 Another story about a client who wanted his house to be his castle comes from Darik Dennison, a hard-working professional who was spending way too much time at work and not at home with his wife and younger children. The Dennison's wanted to make some improvements to their home that would bring them together as a family more often.
They wanted to open up the kitchen area to allow them all to be in the same room while eating and doing other activities. They wanted to put in a nice gunite pool with a deck and extend the patio by building a covered area for grilling outside. With the pool and the deck and extended patio, the Dennison's could grill out or sit and read the paper while the kids swam in the pool with their friends. It was a brilliant plan to squeeze in more family time and make every moment count.
Their challenge was that they would have to get a variable rate Home Equity Line of Credit for over $75,000 and the variable rates have been forecasted to go up repeatedly for the next couple of years. This would mean their payment on the equity line of credit could continue to go up too, which could be a budget buster for the Dennison's.
The Dennison's explored a number of ways to try to get the money to complete the renovations to their home. Some of the investments he had considered using for the improvements was invested and making a good return. But using a variable rate Home Equity Line in a market where variable rates were predicted to go up multiple times was not working with a fixed budget.
Mr. and Ms. Dennison decided to keep all the financing on a stable, fixed rate loan by refinancing their existing first mortgage and getting cash out to pay for the home renovations and repairs. The entire financing package would be on a fixed rate loan with no prepayment penalty. The Dennisons would be able to pay extra on their new first mortgage and get the mortgage paid off early. They had their renovations, giving them quality family time and a payment that would not break their budget.
REAL ESTATE TIP OF THE WEEK (Peggy Lau of Club Secret with another tip for real estate pros to use to refresh and recharge with first-class bargain-priced vacations. PEGGY OF CLUB SECRET shares the top 9 ways to teach people how to trust you by how you treat others.
Pat Goldstein offers tip
ANNOUNCEMENTS:
Talk Shoppe offers free networking & education to anyone interested in real estate or in business. Talk Shoppe meets every Wednesday 9A-10A by going to www.TalkShoppe.com (shoppe), then click the Upcoming Events tab. You will see the virtual zoom web address. This Wednesday April 14th 2021 National speaker and best-selling author, Don Hutson of the Hutson Organization will present, "How to Gain Trusted-Advisor Status."
Talk Shoppe events are free thanks to sponsors like Talk Shoppe's business coach Tim Flesner of the John Maxwell Team. For getting your business to the next level this year, contact Tim Flesner at (901) 213-7830.
Talk Shoppe thanks Mark Loden of MKL Monthly Budgeting Service for financially making Talk Shoppe's networking and education free our community. Mark Loden has a unique monthly budgeting tool that will help you assign money to go to certain items on your budget, leaving the other money to build for emergencies or a down payment on a house. Connect with Mark Loden at (901) 624
2. Enjoy your time outside this weekend. Warmer weather is coming. Take some time to discover ways you can convert YOUR dreams to reality
4. Subscribe at www.JoGarner.com and you can get our weekly blog posts with podcasts conveniently in your inbox.
5. Real Estate Mortgage Shoppe reminds you to MAKE YOUR PLAN. LET'S WORK YOUR PLAN. IF THE DEAL WORKS FOR YOU TODAY, DO IT TODAY.
SPECIAL NOTE: REAL ESTATE MORTGAGE SHOPPE RECOMMENDS THAT YOU CONSULT WITH A FINANCIAL, LEGAL OR OTHER CERTIFIED, LICENSED PROFESSIONAL BEFORE ACTING OR INVESTING ON ANYTHING YOU HEAR OR SEE FROM THE CONTENT ON THIS SHOW OR BLOG POSTS. THE INFORMATION WE SHARE ON REAL ESTATE MORTGAGE SHOPPE IS GENERAL IN NATURE MEANT FOR GENERAL EDUCATIONAL PURPOSES ONLY. ALL EXAMPLES GIVEN FOR ILLUSTRATION PURPOSES ON REAL ESTATE MORTGAGE SHOPPE AND ARE BASED ON TRUE STORIES BUT CHANGE NAMES AND CERTAIN DETAILS THAT DO NOT AFFECT THE INTEGRITY OF POINTS WE ARE MAKING IN THE EXAMPLES.
QUOTE CORNER:
"Life holds a special magic for those who dare to dream." Anonymous
____________________________________________________________________________________
REJOINDERS:
Ed Hill, Senior Consultant of Masters Roofing of Memphis area 901 273-6594

Bill Emmerling of www.vistapoints.org Special Needs Trust

Leah Anne Morse of All Things New-specialized in coordinating estate sales and any assisting families move up to bigger home or down to smaller living spaces (901)
Transitional Music: "Magical Mystery Tour" by the Beatles; "This Magic Moment" by the Drifters; "In Your Wildest Dreams" by the Mood "Taking Care of Business" by BTO for Talk Shoppe for Business Tip
________________________________________________________________________
ABOUT PAT GOLDSTEIN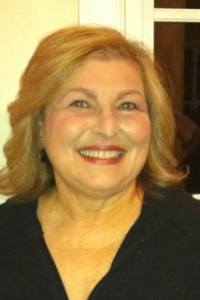 The "Gold Standard In Real Estate"
Crye-Leike Realtors
For buying or selling residential real estate
For West TN and North Mississippi
ABOUT JO GARNER-MORTGAGE LOAN OFFICER: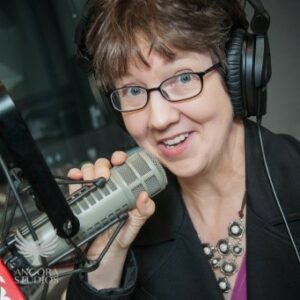 WHAT DO YOU WANT TO ACCOMPLISH WITH YOUR MORTGAGE?
www.JoGarner.com (901) 482 0354 jo@jogarner.com twitter @jogarner NMLS# 757308 (currently working with Sierra Pacific Mortgage, Inc)
"Whatever YOUR personal priorities are, my job is to help you get the mortgage terms that will give you bragging rights when you talk about it and help you score on hitting your goals ."
As a mortgage loan officer, my job is to help you get to the benefits you want from your financing terms. What is most important to you? I can help you find the financing terms that will help you get to what you want. What is your comfort level on a house payment? How much are you comfortable paying down,? What type of financing do you need to get the house you want to buy or refinance?
Different clients have different priorities in life—some are buying their first home with very little down payment funds. Some are recovering from medical challenges, divorces or preparing to send children to college and some are embarking on a long term goal of buying properties to build rental income."
Jo Garner is a mortgage officer with extensive knowledge in tailoring mortgages to her customers who are refinancing or purchasing homes all over the country. She offers conventional, FHA, VA or other loan programs for refinancing and purchases.
Jo can help you look at rent vs buy, when it makes sense to refinance, how to get the best deal on your home purchase financing.
Jo Garner has been in the real estate/financing business for over 25 years.  She got her start in Portland, Maine where she first began her real estate career. She received her real estate education from the University of Southern Maine  and was personally mentored in San Diego, California  by Robert G. Allen, author of Nothing Down, Creating Wealth and The Challenge.
On moving back to West Tennessee in 1987, she went into business buying and selling discounted owner-financed notes secured on real estate.  In 1990 Jo went to work for a residential mortgage company and has been a mortgage loan officer for over 25 years.  Her goal is to offer excellent, affordable service to her customers, tailoring the loan programs to the specific needs of her clients. 
In addition to her work in the mortgage field, Jo Garner  is the primary sponsor and founder of Talk Shoppe in Memphis. www.TalkShoppe.com Jo Garner also host the radio show Real Estate Mortgage Shoppe airing on News Radio AM 600 WREC and iHeart Radio with podcasts and show notes published on www.JoGarner.com