What are the top tips for homebuyers in these different stages of life? Stories of how people have overcome challenges and used ingenuity and the right financing to find and finance the right house for themselves and their family.
Jo Garner, Licensed Mortgage Loan Originator NMLS #757308 Host of Real Estate Mortgage Shoppe (901) 482-0354 www.JoGarner.com jo@jogarner.com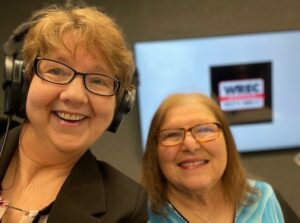 Pat Goldstein, Realtor with Crye-Leike Realtors W. Tennessee & North Mississippi. (901) 606-2000
To listen to today's show just click below!
Call, text or email me to explore YOUR options for financing a home purchase or refinance. Subscribe at www.JoGarner.com for weekly Real Estate Mortgage Shoppe podcasts with show notes.
To Your Success, Jo Garner
__________________________________________________________________________________
(1st segment 9:06am to 9:15Am)
LET'S GET STARTED…(Jo) (Good morning, Memphis! Welcome to our internet listeners and podcast listeners across the 50 states! You're on Real Estate Mortgage Shoppe. I'm your host, Jo Garner, Mortgage Loan Officer. You can connect with me at www.JoGarner.com. Our general topic TIPS FOR FINANCING A HOME PURCHASE THROUGH DIFFERENT LIFE STAGES- DIAMONDS, DIAPERS, DOWNSIZING, DIVORCE & MORE. Today is April 29TH , 2023. Call us in the studio while we are live at 901 535-9732.
Pat Goldstein is back in the studio. Pat Goldstein is a realtor with Crye-Leike Realtors, helping her customers buy a home or sell one. She has been a realtor in the Memphis area for over 35 years with many awards and designations listed after her name. (Pat has about a minute and a half to introduce herself and talk about the services she offers her clients)
(Jo) Put on her flight jacket and buckle your seat belt. We are swooping over a number of stages in life and zooming in on important tips to remember when you are marching through those time periods.
If you are between the ages of 18 and 23 years old, congratulations! Your Generation Z population made up four percent of homebuyers over the last year. Most homebuyers from this group moved from your parent's house to owning your own house. That is quite an accomplishment!
Generation Z- you are at an exciting and promising dawn of adulthood. Here are some positives to remember of why it is fun to be an adult. (From Inc magazine)
First, You can choose your own clothes. Wear what makes YOU feel like YOU. 2. You have the ability to change your circumstances. (Don't like your job? Change your career or start your own business) 3. You can choose your own network of friends. 4. You can eat chocolate cake for breakfast if you want to. 5. If you are like the rest of us, you have already made mistakes in your life. Now you are wiser and able to avoid some of them. You can even make wise decisions using smart moves.
Generation Z and a large number of the Millennial generation homebuyers bought their first home. A common requirement for first-time home buyers is access to down payment assistance. Some of these home buyers bought the diamond ring and got married. Others bought diapers for babies they brought into their growing household. Down payment assistance helps keep the emergency funds intact for unexpected expenses. Special first-time homebuyer loan programs with lower-than-market interest rates keep the monthly payments lower too.
Luis and Lydia Lopez Story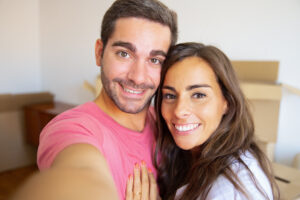 First time homebuyers like Luis and Lydia Lopez. They had worked hard for several years trying to save the money needed to buy a house in the school district where they wanted their child to one day start school.
Every time they would get some money put back, some emergency would happen that sunk their savings and the rent kept going up each year. Lydia admitted she was the biggest problem, since she had sometimes made quick decisions to spend money on things she really thought their family needed, only to find out she should not have spent the money.
The Lopez' spent four months looking for houses, making offers only to get turned down over and over again. They needed a low mortgage payment and needed the least down payment at closing.
Here was the solution for Mr. and Ms. Lopez:After their daughter was tucked in one night, Mr. and Ms Lopez spent an evening after their daughter went to bed to look at bank statements and credit card statements from the last several months. They determined the maximum house payment that they could comfortably afford. They set a line in the sand on the max dollars they would pay down.
They got me their supporting paystubs, bank statements and asked us to review them. We did and I sent her an email about how good her documents were looking. They did not have a house to sell first and were willing to work with the seller on a possession date. They were prequalified for a government FHA loan with 3.5% down payment. We also had them prequalified on a conventional 3% down payment program—just in case the seller was concerned about the stricter appraisal inspection requirements.
Hard work and perseverance paid off. The Lopez' got some assistance with the move-in costs and, because of the low mortgage interest rates, their house payment was much lower than the going rent in the same neighborhood. We celebrated together at the real estate closing table. With down payment assistance, you can sometimes buy a home with little to nothing down.
Pat Goldstein, you were the realtor who helped Mr. and Ms. Lopez find their home and negotiated for them to beat out other competitors to buy the house that suited them best. Take a couple of minutes before we go to break and share some tips with our listeners who may be first-time homebuyers in the Diapers and Just Married Diamonds life stage. (Pat has a couple of minutes to launch into her topics with tips for the generation of diapers and diamonds)
Make a list in the order of priority of the things you want in the house you are going to buy. Make a list of the things you do NOT want in the house you are going to buy.
Get a strong preapproval letter from your lender. Make sure you are comfortable with the amount you can pay per month for a house note and the amount of down payment you can pay at closing.
Know which neighborhood you want for your home. Visit the neighborhood and be familiar with its proximity to your work, schools, shopping, family members etc.
(JO) You're on Real Estate Mortgage Shoppe. I'm your host, Jo Garner, Mortgage Loan Originator. Connect with me at www.JoGarner.com When we come back, you will be hearing more from Realtor Pat Goldstein with some tips to home buyers. Stay tuned. We will see you back in just a moment.
2nd segment is after 9:15 break from about 9:18Am to 9:30 AM break
Our Look Back Memphis Trivia Contest is brought to you by notable Memphis historian, Jimmy Ogle. Twelve of his Memphis History lectures entitled Making Memphis – Storytelling by Jimmy Ogle may be viewed by Googling "JIMMY OGLE PINK PALACE". View at JimmyOgle.com. . The Look Back Memphis Trivia Contest is sponsored by John and Jennifer Lawhon of Lawhon Landscape (901) 754-7474 the Lawhon's can help you plan your landscaping if you have a BIG, BIG project or a smaller project or you can do the big project in phases . The Lawhons are giving away a $25 gift card to the first person with the correct trivia answer. If you know the answer to our trivia question, call us at 901 535 WREC 901 535-9732.
Hunt-Phelan Home
Question: Although my current address on Beale Street is outside the modern entertainment district, it once was the in the center of a district of many opulent homes located in the town of South Memphis. What is my name?
Hint: I am on the National Register of Historic Places.
Hint: When I "re-opened" in 1993, a treasure trove of artifacts from the 19th were discovered for public viewing.
Hint: Union General U.S. Grant once planned a part of the battle of Vicksburg from
Last Hint: I was first opened to the public in 1994 as an historic home attraction and later a bed & breakfast.

Answer: Hunt-Phelan Home.
Back Story: Built between 1828-1832, the Hunt-Phelan Home has a long association with the history of the incorporated town of South Memphis (1844-1850) and the Memphis itself. Completed in 1832 by George Wyatt, the house featured several architectural flourishes, including an escape tunnel. Eli and Julia Driver purchased the house from Jesse Tate in 1850. The couple made improvements, including the addition of a kitchen ell, landscaping, moving the original front portico to the side, and constructing a two-story portico of Ionic columns.
Driver's son-in-law, William Richard Hunt, owned the house through the Civil War. Confederate General Leonidas Polk used the house as his headquarters while he planned the battle at Corinth, Mississippi. Before the fall of Memphis in 1862, Confederate officials provided a boxcar for the removal of family furnishings. Union General Ulysses S. Grant headquartered in the house from June 27 to July 12, 1862, and planned the Vicksburg campaign in the library. Gun emplacements encircled the house, and Union forces used the tunnel to relay messages. Between 1863 and 1865 the Union's Western Sanitary Commission used the mansion as a soldiers' home and housed Freedmen's Bureau teachers. In 1865 President Andrew Johnson returned the house to Hunt, who began years of repairs.
TOPICS BY PAT GOLDSTEIN OF CRYE-LEIKE REALTORS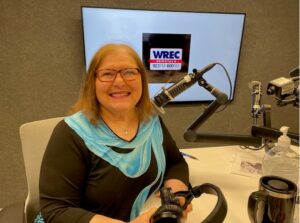 3rd segment following 9:30 break starting about 9:35 to 9:45 AM
What are your top tips for homebuyers who are in the Diaper and Diamond stages of life? (Getting married and having children)
What are your top tips for homebuyers in the downsizing stage of life? They may or may not be able to sell their current home before buying the smaller home but they still want to use the equity in the old home to make a large down payment on the next smaller home
Downsizing can be different for people. The person wanting to down size can be someone wanting to buy a smaller house. It could be someone buying the same size home but getting a home with one story instead of the two-story home where they have lived.
Downsizing can be moving to a larger home with other family members to lower expenses.
What are some lessons you have learned from working with home buyers who are about to go through a divorce, they are in a divorce or just coming out of one?
When a home is part of a divorce settlement, it usually requires one spouse buying out the other spouse or selling the home. Before going into a divorce consider where you want to live and what your expected budget will be. Consider schools for the children. Consider proximity to work and family.
Get your name off joint bank accounts and credit accounts.
Story of divorced customer who had money to close sitting the bank account waiting for closing but because the ex-spouse's name was still on the account, the ex-spouse unexpectedly emptied the bank account right before time for the closing on the home.
What are your tips for homebuyers getting their dream job.
Examples of dream job home buyers are those who need to move geographically to get the dream job. They may have to sell a home first and buy a new home.
Other examples of dream job home buyers are those who can now work for home and move away from the city and out into the country to enjoy fresh are and extra space.
Consider what you need for amenities in the home. How much will it costs to live further from shopping, medical care, family etc.
Other stages of life—Diploma and Death
TOPICS COVERED BY JO GARNER, LICENSED MORTGAGE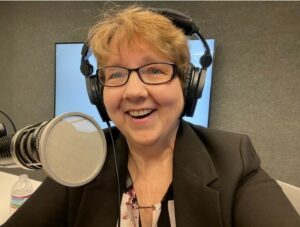 TIPS FOR FINANCING A HOME PURCHASE THROUGH DIFFERENT STAGES OF LIFE
Let's look at a scenario that matches a home buyer who want to Downsize to a smaller house and a smaller house payment. This particular customer wanted most of all to have a low mortgage payment on the house she was buying. But the large down payment it would take to get a low payment on the new home would have to come from the equity built up in her old house.
Downsizing
Offer Accepted To Buy My Dream Home-But Can't Sell My Current Home Right Away-Zana Zagar's story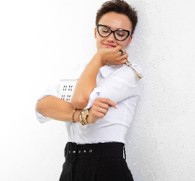 Zana Zagar (not her real name) received some good news and bad news all on the same day. The good news—the sellers accepted Zana's offer to buy the home Zana had searched long and hard to find. The bad news? The family selling to Zana her dream home needed to close quickly. Zana would not have time to get her current home ready to sell before she would need to close on her new home.
Zana and I explored a number of creative tactics she could take to get her the funds she needed to make the large down payment to keep her mortgage payment low on the new home, even though she would not be able to use the large amount of equity on the sale of her current home in time to use it for the down payment on the new home.
One of the solutions for Zana was to get a departure home equity line from her bank on the equity in her current home to use for a large down payment on the new home. With the big down payment on the new home, this would set her up for the permanently low payment on the new home.
Zana could go ahead and close and move into her new home and enjoy a low mortgage payment on the new house because being able to access the equity on her current home with the temporary equity line to use until she could sell her old home.
Divorce
Joseph Jeffords Story – "I love my kids. I want a house that I can make a home where they will love to come spend time with their dad."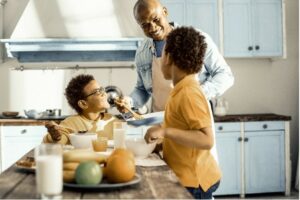 The one thing Joseph Jeffords loved more than life were his two elementary school age sons, Jimmy and Jack. Joseph tried everything to keep his family together, but his wife wanted a divorce and she wanted full custody of their two sons.
Joseph was heartbroken and financially hurting too. His credit was messed up from some jointly held bills that the martial dissolution agreement said was his wife's responsibility to pay. She didn't. The creditors came after Joseph anyway. Nothing seemed fair.
Joseph worked two jobs, paid more legal fees and fought to keep custody of his children. Nothing seemed to work. But, he sought wise advice from some reputable professionals, and after several attempts, the agreement allowed his boys to stay with him every other weekend and alternating holidays.
It took Joseph about a year to get his credit cleaned up and a little emergency savings put back. When he came to get preapproved for his mortgage he said, " I love my kids. I want a house that I can make a home where they will love to come spend time with their dad."
Joseph put a good realtor on his team and got his home with a low, affordable payment and very little down payment. The low house payment made the treehouse and other fun times with his children affordable. The
low money down left him with his emergency fund and a lot of peace of mind.
If it is clear that you will be required to refinance your existing mortgage and pay off your spouse or get him or her off the loan, it is easier to get approved and closed on a mortgage BEFORE you file divorce rather than during the divorce procedure. It can work smoother AFTER the final divorce decree has been recorded also.
If you are planning to buy a new home or refinance your home, remember that most of your standard mortgage programs will not use child support, alimony, or separate maintenance income that you are getting unless the marital dissolution agreement shows that you will be entitled to this income for at least 36 months or more from the date of your home loan CLOSING.
money to try and build back his credit.
Credit—Get your name off any accounts that are in the control of your spouse. Even if the divorce agreement orders the other party to pay designated bills, if they don't pay and your name is on the account too, you are responsible to pay the creditor. If you don't your credit will be damaged.
Make your payments on time.
Keep your credit card owed balances under 30% usage on your credit line. This can help you boost your credit scores.
Diploma Stage-Parents paying for son or daughter's college
Winning plays
Mr. and Ms. Smith knew they wanted their son to be able to college at their alma mater out of state. The tuition with the living expenses were going to strain their budget, and how much were they going to have to sacrifice to get their son to graduation? Not much all, as a matter of fact. The Smiths decided to step outside the box and BUY a home close to the university where their son could live. Their son went on the loan with them as the owner occupant, so the deal didn't cost much cash out of pocket, and their son rented two of the rooms to other students which more than paid the mortgage payment Very clever for the Smiths! They made money each month and built equity and their son built his credit at the same time too. Who do you know that could use this smart strategy for their college student? Let's talk!
4th segment following 9:45 am break about 9:48 to 9:56 am
REAL ESTATE TIP OF THE WEEK: Pat Goldstein offers a real estate tip (about 1.5minutes)
Jo Garner offers a tip: Keep your credit scores high. Recent news makes it sound like the changes made by Fannie Mae and Freddie Mac give borrowers with lower, riskier credit better pricing than people with higher credit scores, but THIS IS NOT TRUE. Remember—It is still CHEAPER TO BORROW MONEY IF YOUR CREDIT SCORES ARE HIGH.
What did change is that Fannie Mae and Freddie Mac improved pricing on loans for borrowers with lower, riskier credit scores to help with affordability. They did go up more on some of the people with higher scores who paid a down payment of 15% percent to allow the better pricing for lower scoring borrowers. BUT HIGHER CREDIT SCORING BORROWERS STILL ARE PAYING LESS TO GET THE MORTGAGE RATE THAN THE LOWEST CREDIT SCORING BORROWERS.
ANNOUNCEMENTS FROM SPONSORS:
Talk Shoppe offers free networking & education to anyone interested in real estate or in business or in health and wellness. Talk Shoppe meets every Wednesday 9A-10A CT at Concorde Career College 5100 Poplar the 1st floor in the Memphis Clark Tower and also on zoom. Go to www.TalkShoppe.com and click the Events tab for the link to get into the event online. This Wednesday May 3rd, 2023 join us for "This Mindset Will Help You Overcome Adversity" true story from her own life presented by Retired US Navy Line Commander Peggy Lau.
Thank you to Mark McLaurine of Refrigeration Unlimited for your support of our real estate and business community. Mark McLaurine of Refrigeration Unlimited has an excellent name in Heating and Air-Conditioning Repair and Replacement. Mark is known as the Heating and Air Strategist because he not only does a great job repairing or replacing heating and air units, but he fixes the underlying problems to avoid even more trouble later. Call Mark McLaurine at Refrigeration Unlimited at 901 216-7782.

Talk Shoppe thanks Brett Carter of ServiceMaster by Cornerstone (a Andy Wise endorsed Disaster Restoration Company) for making Talk Shoppe's business networking and education free to our community. When you have a fire, flood, or bio hazard at your home or office, don't go it alone, call Brett Carter at ServiceMaster by Cornerstone at 901 832-6005.

Spend time with people you love doing the things you enjoy doing this weekend. As we move through the stages of life, we are surprised how fast our kids grow up, our parents get older and it can seem like our life is zooming past us.
Subscribe at www.JoGarner.com and you can get our weekly blog posts with podcasts conveniently in your inbox.
5. Real Estate Mortgage Shoppe reminds you to MAKE YOUR PLAN. LET'S WORK YOUR PLAN. IF THE DEAL WORKS FOR YOU TODAY, DO IT TODAY.
LEGAL STUFF: SPECIAL NOTE: REAL ESTATE MORTGAGE SHOPPE RECOMMENDS THAT YOU CONSULT WITH A FINANCIAL, LEGAL OR OTHER CERTIFIED, LICENSED PROFESSIONAL BEFORE ACTING OR INVESTING ON ANYTHING YOU HEAR OR SEE FROM THE CONTENT ON THIS SHOW OR BLOG POSTS. THE INFORMATION WE SHARE ON REAL ESTATE MORTGAGE SHOPPE IS GENERAL IN NATURE MEANT FOR GENERAL EDUCATIONAL PURPOSES ONLY AND NOT AN OFFER TO LEND.. ALL EXAMPLES GIVEN FOR ILLUSTRATION PURPOSES ON REAL ESTATE MORTGAGE SHOPPE AND ARE BASED ON TRUE STORIES BUT WE USE FICTIONAL CHARACTERS AND DO NOT DIRECTLY REFLECT REAL PEOPLE OR EXACT DETAILS IN ANY OF THE SITUATIONS.
QUOTE CORNER:
Some wisdom from the late, great Betty White "Don't try to be young. Just open your mind. Stay interested in stuff. There are so many things I won't live long enough to find out about, but I'm still curious about them." Thank you, Betty White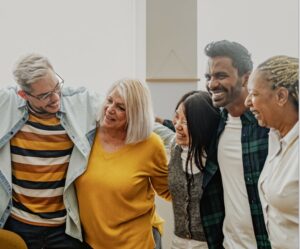 Wisdom as we get older from anonymous "Know how to prevent sagging? Eat more until the wrinkles fill out."
____________________________________________________________________________________
REJOINDERS:
Tim Flesner, Business Consultant with Business Management Solutions equip4success.net

Rob Draughon and Shelley Rothman of Griffin Clift Everton and Maschmeyer.

Loretta Rohani with Lendsure Mortgage
Transitional Music: "Letter to Me" by Kenny Chesney; "Remember Song" by Tom Rush; "Don't Blink" by Brad Paisley; "Memphis" for the Look Back Memphis Trivia Contest
PICK UP YOUR COPY OF "CHOOSING THE BEST MORTGAGE-THE QUICKEST WAY TO THE LIFE YOU WANT" by: JO GARNER
An essential guide for real estate professionals and their customers.
Now on Amazon and Barnes and Noble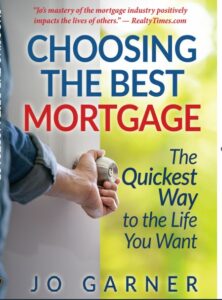 ___________________________________________________________________
ABOUT PAT GOLDSTEIN, REALTOR WITH CRYE-LEIKE
(901) 606-2000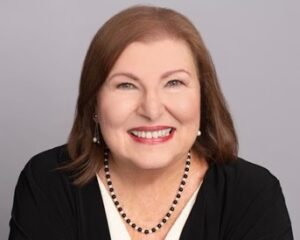 2006 MAAR Realtor Associate of the Year 2005 MAAR Presidential Award Recipient TAR Leadership Graduate Member National Association of Realtors
         Life Member of the Multi-Million Dollar Club. Toastmasters Division Governor CBS (Certified Builder Specialist)
         CRA (Certified Relocation Associate)
         CRS (Certified Residential Specialist)
         GREEN (Green Agent)
         GRI (Graduate, Realtors Institute)
         MMDC (Crye-Leike Multi-Million Dollar Club)
         SRES (Seniors Real Estate Specialist)
         SRS (Seller Representative Specialist)
         Vice-President (Circle of Excellence)
ABOUT JO GARNER-MORTGAGE LOAN OFFICER: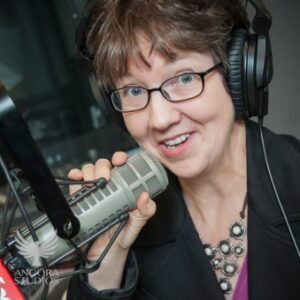 WHAT DO YOU WANT TO ACCOMPLISH WITH YOUR MORTGAGE?
www.JoGarner.com (901) 482 0354 jo@jogarner.com twitter @jogarner NMLS# 757308
(currently working with Cardinal Financial Company, Limited Partnership NMLS #66247 equal housing opportunity 2645 Appling Rd 102 Memphis, TN 38133 ) Online loan application https://online.cardinalfinancial.com/#/p/apply/jogarner
www.cardinalfinancial.org for licensing info www.nmlsconsumeraccess.org/EntityDetails.aspx/company/66247 "Whatever YOUR personal priorities are, my job is to help you get the mortgage terms that will give you bragging rights when you talk about it and help you score on hitting your goals ."
As a mortgage loan officer, my job is to help you get to the benefits you want from your financing terms. What is most important to you? I can help you find the financing terms that will help you get to what you want. What is your comfort level on a house payment? How much are you comfortable paying down,? What type of financing do you need to get the house you want to buy or refinance?
Different clients have different priorities in life—some are buying their first home with very little down payment funds. Some are recovering from medical challenges, divorces or preparing to send children to college and some are embarking on a long term goal of buying properties to build rental income."
Jo Garner is a mortgage officer with extensive knowledge in tailoring mortgages to her customers who are refinancing or purchasing homes all over the country. She offers conventional, FHA, VA or other loan programs for refinancing and purchases.
Jo can help you look at rent vs buy, when it makes sense to refinance, how to get the best deal on your home purchase financing.
Jo Garner has been in the real estate/financing business for over 25 years.  She grew up in West Tennessee and got her start in real estate in Portland, Maine where she first began her real estate career. She received her real estate education from the University of Southern Maine  and was personally mentored in San Diego, California  by Robert G. Allen, author of Nothing Down, Creating Wealth and The Challenge.
On moving back to West Tennessee in 1987, she went into business buying and selling discounted owner-financed notes secured on real estate.  In 1990 Jo went to work for a residential mortgage company and has been a mortgage loan officer for over 25 years.  Her goal is to offer excellent, affordable service to her customers, tailoring the loan programs to the specific needs of her clients. 
In addition to her work in the mortgage field, Jo Garner  is the primary sponsor and founder of Talk Shoppe in Memphis. www.TalkShoppe.com Jo Garner also host the radio show Real Estate Mortgage Shoppe airing on News Radio AM 600 WREC and iHeart Radio with podcasts and show notes published on www.JoGarner.com Pick up Jo Garner's book on Amazon or Barnes and Noble "Choosing the Best Mortgage-The Quickest Way to the Life You Want"