(1st segment 9:06am to 9:15Am) LET'S GET STARTED…
Today we are going to be looking to put some money back in your pocket from your roof to your mortgage. Stay tuned and I believe you will think of even more ways than we mention to save money and reduce your debt.
What do YOU want to accomplish with YOUR mortgage? I can help you with a home purchase or refinance mortgage. Make your plan. Let's work your plan. If the deal works for you today, let's do it today. Connect with me at www.JoGarner.com Text or call me at (901) 482-0354.
To Your Success,
Jo Garner, Mortgage Loan Originator NMLS# 757308
Equal Housing Opportunity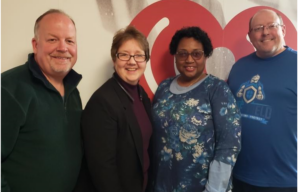 (Jo) (Good morning, Memphis! Welcome to our internet listeners and podcast listeners across the 50 states! You're on Real Estate Mortgage Shoppe. I'm your host, Jo Garner, Mortgage Loan Officer. You can connect with me at www.JoGarner.com. Our general topic is TOP WAYS TO SAVE ON YOUR BUDGET TO SHIELD YOUR HOME AND YOUR POCKET BOOK. Call us while we are live today January 28th, 2023 at 901 535 9732.
INTRODUCING David Duncan, Jason Dupree and Tim Ritchey from Roof Shield
David, Jason and Tim have about 2 minutes all together to briefly introduce themselves and talk about some of the services Roof Shield offers their clients—you can add more content later in the show )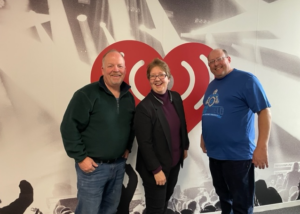 (Jo) Have you ever read the book "The Richest Man in Babylon" by George Clason? The parables are told by a fictional Babylonian character called Arkad, a poor scribe who became the "richest man in Babylon". Arkad talks about the "Seven Cures" (or how to generate money and wealth), and the "Five Laws of Gold" (or how to protect and invest wealth). We take home four main lessons from Arkad's advice. The first one is to "pay yourself first." The second lesson is to "live within your means" The third lesson is to "invest in what you know." The fourth lesson hammers home the importance of "long-term saving", and "home ownership".
In the book Arkad saved his money and made his money work for him. As a mortgage loan officer for over 30 years, I have seen customers who went from rags to riches over a period of time practicing these principles of wealth.
If you are thinking, "But I have too many things I want to do and enjoy life. There's no way there will be any money left over to save." Let me share a story of a client who found a way to enjoy life, save money and make her wealth work for her.
Let me introduce you to Amelia Allison (not her real name.) Amelia's story inspired me. Amelia left her parent's home right after high school and launched into an adventurous life traveling around the country. Amelia planned ahead. She got financial aid for college. She wanted to see the world, so she signed up for school in a faraway area of the country, supporting herself by working part time job and sharing a home with fellow students at the college where she attended.

Amelia was frugal and focused. After graduating college she already knew she wanted to buy a home. But adventure still called her name. In order to travel and dive into life head first, she needed to figure out a way to get a second income without having to work a second job.

Amelia's answer was to purchase a four-plex—a home with four living units. Her plan was to live in one unit and let the rent coming in from the other three units more than pay her house note. As rents would be going up over time, her 30 year fixed rate mortgage would remain stable and low, creating more and more positive cash flow to fuel her excitement-seeking habits.

Here is how it worked for Amelia: She had a knowledgeable realtor who knew the home market and the right professionals—the lender (me) and a good home inspector, title company, insurance professional and trustworthy handyman. I got her approved for a government, low fixed interest rate, low down payment loan program. With a little help from the seller on the closing costs, Amelia and I went treasure hunting for down payment funds to get her into the property without disturbing her emergency fund. I have to admit, hearing Amelia talk about her plans made me yearn to step back in time for just a little while- to be in my 20's again. Ameila had her whole exciting life ahead of her and she knew what she wanted and how she was going to get there.
The Roof Shield Team has about 2 minutes to start into the topic which we will pick up again after advertising break
You're on Real Estate Mortgage Shoppe. I'm your host, Jo Garner, licensed Mortgage Originator. Connect with me at www.JoGarner.com What do YOU want to accomplish with YOUR mortgage? Make your plan. I can help you Work your plan. If the deal works for you today, let's DO IT TODAY. When we come back you will discovering more ways to save money using a technique that can save years on your roof and keep lots of dollars in your pocket.
2nd segment is after 9:15 break from about 9:18Am to 9:30 AM break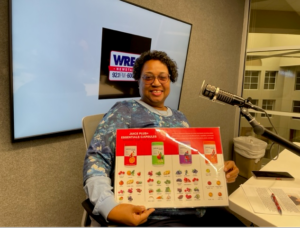 It's time to talk shop with Talk Shoppe's Business Tip For Real Estate Professionals. Talk Shoppe is a marketing company offering free education and networking to anyone interested in real estate or in business or health and wellness. Talk Shoppe is made possible by the financial support of its sponsors. For more about Talk Shoppe, go to www.TalkShoppe.com (shoppe) For our Talk Shoppe Business Tip today we have Talk Shoppe sponsor Pat Maxwell, a Juice Plus independent representative. Pat Maxwell bridges the gap between WHAT you eat and what you SHOULD eat. Pat, you show people how easy it is to get their daily quota of raw vegetables and fruits conveniently in a capsule. And you have other solutions to staying healthy too. Pat Maxwell of Juice Plus, what is your Talk Shoppe Business Tip for Real Estate Pros?
(Pat Maxwell gives her 1-min or so tip) Pat Maxwell, how is the best way for us to contact you?
TIP: I'm Pat Maxwell and I'm a Juice Plus Partner. I help to inspire healthy living by Bridging the Gap Between What U Eat and What U Should Eat. We all it's important to eat healthy and we also know how expensive it can be! Imagine purchasing 30 different fruits and veggies to eat EVERY DAY!  Well, that's where Juice Plus comes in by providing whole food, plant-based nutrition in capsules and gummies. In addition to receiving over 30 fruits and veggies every day, we offer omegas that has all five omega blends straight from algae; so you don't have that fishy taste. There's also delicious protein shakes & bars providing a wholesome boost to your day.  With Juice Plus, you can be on your way to achieving your optimum health!  Visit my site at Maxwell3.juiceplus.com and My email is: fitness4me17@yahoo.com
TOPICS COVERED BY JASON DUPREE & DAVID DUNCAN WITH SPECIAL GUEST TIM RITCHEY OF ROOF SHIELD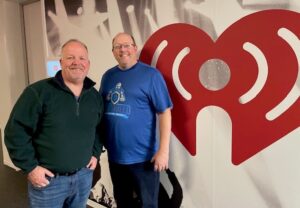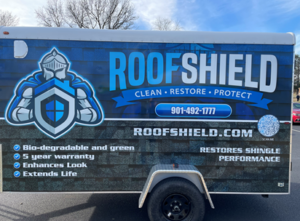 Questions to be addressed during the radio talk show.
1. Who is Roof Shield
2. What is roof rejuvenation?
3. How does the cost of using Roof Shield compare to replacing a roof?
4. How much time does using Roof Shield add to the longevity of a roof?
5. What is the primary ingredient in the product?
6. Is the product eco-friendly?
7. Is this product harmful to my plants or landscaping?
6. How long has this type of product be in the marketplace?
7. What types of roof surfaces can this product be applied?
8. How would a homeowner know if they are a candidate for a Roof Shield application.
9. What are some of the benefits for the homeowner?
10. What is the warranty for the product?
11. Who would the homeowner contact to get an inspection and proposal.
12. How long does the application of the product take.
13. If some one would like more information about becoming a dealer you can call 855-476-6374 or go to www.roofshield.com
3rd segment following 9:30 break about 9:35
TOPICS COVERED BY JO GARNER, /
MORTGAGE LOAN ORIGINATOR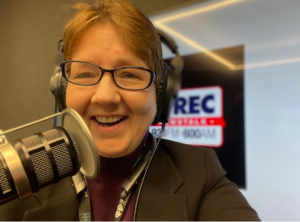 (Jo) Somebody told me one time that the best way to always have money is to spend less money than you make and save the difference.
Have you ever thought about setting up your pay to automatically invest 10% of your gross income into a 401k or other retirement fund? You will be amazed over time if you invest 10% of your income, give to charity or your church 10% of your income and live on the remaining 80%.
Somebody else told me the best way to save money is to reduce debts. I remember a mortgage customer of mine was working on reducing his debt and increasing his cash flow so he could qualify to buy his own house. One thing he did was call the credit card companies where he did business. He reminded them that he was a long-standing, good-paying customer. Then he asked them to reduce the interest they were charging him on his credit cards. He got some of his credit card interest reduced several points! Since he was gradually paying the balances down and still carried a balance, the reduction in interest on the credit cards saved Sammy Saver a surprising amount of money.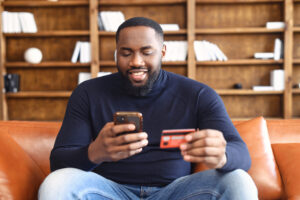 SAMMY SAVER
Get rid of the lender's private mortgage insurance you are paying to the mortgage company. If you have a conventional mortgage on your home and you started out owing over 80% of the value on the home, you are probably paying the lender's private mortgage insurance. Mortgage insurance benefits the lender and not you. Private mortgage insurance is good in the beginning because it allows the buyer to buy the home with very little down payment. But later as the buyer pays down the balance on the mortgage and the property starts going up in value, its time to get rid of the PMI. If what you owe on the home is 78% loan-to-value or less, its time to contact the mortgage company and ask what you need to do to remove the monthly private mortgage insurance.
Another way to save money by getting rid of debt is to start prepaying the principle on your mortgage.
Did you know that on a 30-year fixed rate mortgage, if you prepay one extra principle and interest payment per year, you can eliminate about seven years off your mortgage?
Imagine you just found the house that you have always wanted. When you go to the closing to buy it the mortgage officer gives you an amortization schedule that shows a break down of all of the 360 payments. Let's say you borrowed $250,000 on a 30-year fixed rate.
The principal and interest is $1,499 per month. If you pay one extra payment of $1499 per year starting at the beginning of the loan you could eliminate approximately $1499 x 7 years (84 months) =$125,900 over 276 months.
Another way to make extra money is to buy real estate rental property. If you allow me to get you a fixed rate mortgage to help you with purchase. Every few years when you go up on the rent to your tenants, you give yourself a raise. Not only that, but the TENANTS' rents are paying the mortgage for you.
Residential real estate has appreciated in value over 860% from 1967 to 2022. It is a good way to let that asset make YOU money as it appreciates while you sleep.
Let's talk about some ways you can accomplish some of your life dreams using just the right mortgage.
Connect with me at www.JoGarner.com You can call me or text me at jo@jogarner.com. I can help you make the process easy and you will feel great about your accomplishment.
4th segment following 9:45 am break about 9:48 to 9:56 am
REAL ESTATE TIP OF THE WEEK Pat Maxell of Juice Plus has one minute to share a tip
TIP: Did you know illnesses such as Diabetes, High Blood Pressure and High Cholesterol issues are directly linked to what we eat? We all know how difficult and expensive it can be to eat healthy every day.  By adding whole food, plant-based nutrition from Juice Plus to your day, that can help Bridge the Gap Between What you Eat an What you Should Eat. Juice Plus floods your body with over 30 different fruits, veggies and berries every day, and can help  you on your road to achieving optimum health!  When you give your body proper nutrition on a daily basis, the results can be amazing!  If you eat healthy, your body will crave healthy!  Consider Juice Plus on your way to a healthier you.  Visit my site at Maxwell3.juiceplus.com or email me at Fitness4me17@yahoo.com
Roof Shield rep has 1 minute to share a tip from their industry- Roof Shield is eco-friendly. When you are rejuvenating your roof, use this method that is eco-friendly and easy on your landscaping plants
Jo Garner tip on economy whether we see a hard or soft landing for recession, homeowners with no mortgage or a fixed rate mortgage have historically fared better than others. Let me help you get the right mortgage do you can buy a house. You may want to explore rolling into one fixed rate mortgage all of your variable rate debts to get them under one fixed rate loan++++ Real estate in the United States has managed to appreciate in value about 860% from 1967 to 2022.
ANNOUNCEMENTS:
Talk Shoppe offers free networking & education to anyone interested in real estate or in business or in health and wellness. Talk Shoppe meets every Wednesday 9A-10A CT temporarily at Jordan Crossing Health Campus and also on zoom. Go to www.TalkShoppe.com and click the Events tab for the link to get into the event online.

Feb 1

st

, 2023 9AM CT
Come Equip, Engage and Empower your business with Talk Shoppe. We will be breaking into small groups for the Mastermind Principle based on the book "Getting Started in Real Estate Investing Including AirBNB" Antonia and Mark Emmert, investors & members of Memphis Investors Group
How would you like to reach thousands of people giving them the message of how your business can provide a product or service they need? How would you like to get your message out on radio or streaming at a bargain price? Connect with me Jo Garner at JoGarner.com or 901 482-0354 and I can show you how to get bragging rights on your advertising.
3. Let's take a moment this weekend to pray for our city of Memphis. There are so many good people who live here. May those how have been harmed be comforted and may goodness in this city overcome the bad.
4. Subscribe at www.JoGarner.com and you can get our weekly blog posts with podcasts conveniently in your inbox.
5. Real Estate Mortgage Shoppe reminds you to MAKE YOUR PLAN. LET'S WORK YOUR PLAN. IF THE DEAL WORKS FOR YOU TODAY, DO IT TODAY.
LEGAL STUFF: SPECIAL NOTE: REAL ESTATE MORTGAGE SHOPPE RECOMMENDS THAT YOU CONSULT WITH A FINANCIAL, LEGAL OR OTHER CERTIFIED, LICENSED PROFESSIONAL BEFORE ACTING OR INVESTING ON ANYTHING YOU HEAR OR SEE FROM THE CONTENT ON THIS SHOW OR BLOG POSTS. THE INFORMATION WE SHARE ON REAL ESTATE MORTGAGE SHOPPE IS GENERAL IN NATURE MEANT FOR GENERAL EDUCATIONAL PURPOSES ONLY AND NOT AN OFFER TO LEND.. ALL EXAMPLES GIVEN FOR ILLUSTRATION PURPOSES ON REAL ESTATE MORTGAGE SHOPPE AND ARE BASED ON TRUE STORIES BUT WE USE FICTIONAL CHARACTERS AND DO NOT DIRECTLY REFLECT REAL PEOPLE OR EXACT DETAILS IN ANY OF THE SITUATIONS.
QUOTE CORNER:
Warren Buffet "Don't save what is left after spending, but spend what is left after saving."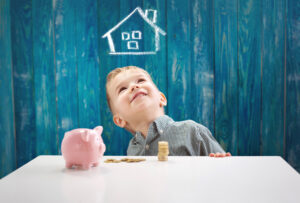 ____________________________________________________________________________________
REJOINDERS:
David Corwin, Harrisburg, PA Deputy Director USDA

Trudie McLelland, United Housing Inc

Steve Richman, Genworth PMI, North Carolina
Transitional Music: "I Might Be Cheap, But I'm Not Broke" by Rik Roberts; "Up on the Roof" by the Drifters;   "If I Had A Million Dollars" by the Bare Naked Ladies; "Taking Care of Business" by Bachman Turner Overdrive for the Talk Shoppe Business Tip for Real Estate Pros
PICK UP YOUR COPY OF "CHOOSING THE BEST MORTGAGE-THE QUICKEST WAY TO THE LIFE YOU WANT" by: JO GARNER
An essential guide for real estate professionals and their customers.
Now on Amazon and Barnes and Noble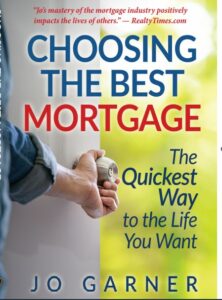 ABOUT TIM RITCHEY OF ROOF SHIELD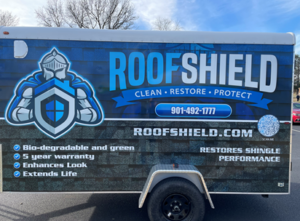 ROOF SHIELD BIO The founders of Roof Shield have been in the construction and roofing space for over 30 years. One of the founders has a chemical engineering background and has worked over the last 2 years developing the product.
We saw a problem and have focused on a solution that benefits the consumer to help extend the life of their roof. The product name is Roof Reboot was developed in Memphis and is manufactured there. Thru a business transaction the original company was acquired, and the headquarters was moved to Albertville, AL.
We are a nationwide company and have locations throughout the US. TIM RICHEY BIO Tim has been in the roofing space since 1998 and owns multiple companies in the roofing space. He is the VP of sales/co-owner and resides in Alabama.
ABOUT JO GARNER-MORTGAGE LOAN OFFICER: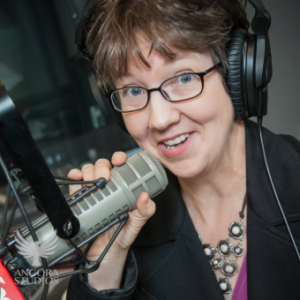 WHAT DO YOU WANT TO ACCOMPLISH WITH YOUR MORTGAGE?
www.JoGarner.com (901) 482 0354 jo@jogarner.com twitter @jogarner NMLS# 757308
(currently working with Cardinal Financial Company, Limited Partnership NMLS #66247 equal housing opportunity 2645 Appling Rd 102 Memphis, TN 38133 ) Online loan application https://online.cardinalfinancial.com/#/p/apply/jogarner
www.cardinalfinancial.org for licensing info www.nmlsconsumeraccess.org/EntityDetails.aspx/company/66247 "Whatever YOUR personal priorities are, my job is to help you get the mortgage terms that will give you bragging rights when you talk about it and help you score on hitting your goals ."
As a mortgage loan officer, my job is to help you get to the benefits you want from your financing terms. What is most important to you? I can help you find the financing terms that will help you get to what you want. What is your comfort level on a house payment? How much are you comfortable paying down,? What type of financing do you need to get the house you want to buy or refinance?
Different clients have different priorities in life—some are buying their first home with very little down payment funds. Some are recovering from medical challenges, divorces or preparing to send children to college and some are embarking on a long term goal of buying properties to build rental income."
Jo Garner is a mortgage officer with extensive knowledge in tailoring mortgages to her customers who are refinancing or purchasing homes all over the country. She offers conventional, FHA, VA or other loan programs for refinancing and purchases.
Jo can help you look at rent vs buy, when it makes sense to refinance, how to get the best deal on your home purchase financing.
Jo Garner has been in the real estate/financing business for over 25 years.  She grew up in West Tennessee and got her start in real estate in Portland, Maine where she first began her real estate career. She received her real estate education from the University of Southern Maine  and was personally mentored in San Diego, California  by Robert G. Allen, author of Nothing Down, Creating Wealth and The Challenge.
On moving back to West Tennessee in 1987, she went into business buying and selling discounted owner-financed notes secured on real estate.  In 1990 Jo went to work for a residential mortgage company and has been a mortgage loan officer for over 25 years.  Her goal is to offer excellent, affordable service to her customers, tailoring the loan programs to the specific needs of her clients. 
In addition to her work in the mortgage field, Jo Garner  is the primary sponsor and founder of Talk Shoppe in Memphis. www.TalkShoppe.com Jo Garner also host the radio show Real Estate Mortgage Shoppe airing on News Radio AM 600 WREC and iHeart Radio with podcasts and show notes published on www.JoGarner.com Pick up Jo Garner's book on Amazon or Barnes and Noble "Choosing the Best Mortgage