On Real Estate Mortgage Shoppe today Ed Hill, host of MemphisMaintenanceShow.podbean and Senior Consultant with Masters Roofing will be sharing with you the top priority maintenance items you don't need to every forget to do. Later in the show we will hear about how some of my mortgage clients have managed well and maintained the top three areas of finances-credit, budget and structuring the right terms on your mortgage.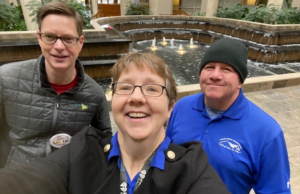 What do YOU want to accomplish with YOUR mortgage? Connect with me at www.JoGarner.com (901) 482-0354. Let's explore some financing options to help you get quicker to where you want to be.
To Your Success,
Jo Garner, Mortgage Loan Officer NMLS#757308
Good morning, Memphis! Welcome to our internet listeners and podcast listeners across the 50 states! You're on Real Estate Mortgage Shoppe. I'm your host, Jo Garner, Mortgage Loan Officer. You can connect with me at www.JoGarner.com.. Our general topic is "WANT TO FEEL GOOD ABOUT YOUR HOME & FINANCES? MANAGE THESE HOME & MORTGAGE MAINTENANCE TIPS" Subscribe to get our weekly blogposts with podcasts at www.JoGarner.com. Today is January 15th, 2022.
INTRODUCING ED HILL, MASTERS ROOFING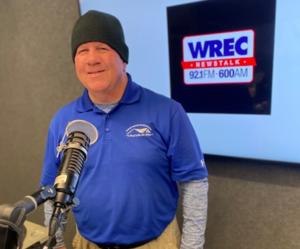 (Jo) Ed Hill, Senior Consultant with Masters Roofing of Memphis wrote the book on home improvement, so we have the expert in our Real Estate Mortgage Shoppe studio today. You can also pick up more from Ed Hill on his podcast MemphisHomeMaintenanceShow.podbean.com Ed Hill, the people I know who have used Master Roofing say that you do a terrific job! Tell our listeners a little about yourself and what Masters Roofing does for your customers. (Ed Hill has about 1.5 min to intro himself and talk about the way he serves his roofing clients)
(Jo) Colin Powell is attributed with saying "There are no secrets to success. It is the result of preparation, hard work and learning from failure." Rolling up your sleeves clean out the dryer vent and your gutters pulling out the calculator to mind your money –this is the preparation you do to avoid failure and enjoy success with your finances and lifestyle.
AESOP'S FABLE-THE ANT AND THE GRASSHOPPER
In thinking about preparation and maintenance let's learn again from this Aesop's Fable
—"The Ant and the Grasshopper"

The summer sun was hot and Mr. Grasshopper could only think about how much fun it was to sing, dance and play his violin all around the green meadow. Every time he danced close to the edge of the meadow he saw Mr. Ant tugging supplies and food to store for the cold rainy winter days that would soon arrive. "Why are you working so hard, Mr. Ant? Let's dance and sing and have fun," Mr. Grasshopper cajoled the hardworking Mr. . Ant.
"I don't have time to sing and dance," called Mr. Ant over his shoulder. "I must work hard so that winter won't find me without shelter and food."
"You worry too much. There is still plenty of time to prepare for winter. Let's spend all day just having fun," said Mr. Grasshopper.
Very soon winter blew in with freezing cold and snow. Grasshopper found himself without a home and without food. He went to the Ant's house and begged him for food and shelter.
"I'm sorry, Mr. Grasshopper. I only have enough food and shelter for me and my family. You will need to find shelter and food somewhere else," replied Mr. Ant as he shut his door.
"I should have followed Mr. Ant's example in the summer," the Grasshopper thought sadly. "I should have taken time to prepare."
What do you need to tackle on your finances? Your credit? Your budget? Find the best terms to make your mortgage work for you? Let's explore what you want to accomplish and the best terms to get your there. Connect with me at www.JoGarner.com
(Jo) Ed Hill of Masters Roofing, what are some of the most important items we never need to forget to do in our home? Ed starts launching the first part of his topics until 9:15 am break, continuing after the break. (about 3 minutes)
You're on Real Estate Mortgage Shoppe. I'm your host, Jo Garner, Mortgage Loan Officer. What do YOU want to accomplish with your mortgage? Make your plan. Let's work your plan if the deal works for you today, let's do it today. When we come back Ed Hill will continue taking us to school on home maintenance items you don't want to forget to handle. We will also hear from Brett Carter of Servicemaster by Cornerstone on thinking quick and acting fast to avoid broken pipes when the temperatures drop.
_____________ TALK SHOPPE BUSINESS TIP FOR REAL ESTATE PROS
2nd segment after 9:15 advertising break – (producer to start the song "Taking Care of Business" by Bachman Turner Overdrive –but bring the volume down before the lyrics start) It's time to talk shop with Talk Shoppe's Business Tip For Real Estate Professionals. Talk Shoppe is a marketing company offering free education and networking to anyone interested in real estate or in business. Talk Shoppe is made possible by the financial support of its sponsors and advertisers. For more about Talk Shoppe, go to www.TalkShoppe.com (shoppe) For our Talk Shoppe Business Tip today we have sponsor, Brett Carter of Servicemaster by Cornerstone. Brett every person I know who has used you and your services has given you an A+ for cleaning up their home or office after a fire, flood, or bio disaster. Brett Carter of Servicemaster by Cornerston, what is our Talk Shoppe Business Tip For Real Estate Pros.
Brett OFFERS TIP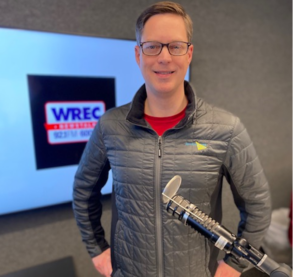 Brett Carter , how do we contact you? 901 624-9200
______________________________________________
TOPICS COVERED BY ED HILL OF MASTERS ROOFING MEMPHIS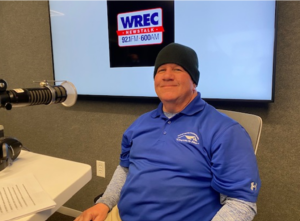 HOME MAINTENANCE CHECKLIST
Ed Hill, Host of MemphisHomeMaintenanceShow.Podbean.Com
Senior Consultant, Masters Roofing Memphis 901-273-6594
2022 is upon us!  Do you know how your home is doing?  Here is a Home  Maintenance Checklist. 
DRYER VENT!  Clean the lint from your vent to prevent a house fire 
HVAC FILTERS!  Replace the filter in each blower unit for cleaner air
STOVE HOOD VENT!  Remove and clean the grease from your hood vent
BATTERY BLITZ!  Replace batteries in detectors and sensors
LIGHT SENSORS! Clean the lenses on security and landscape lighting
ROOF INSPECTION!  Schedule a professional roof inspection  
OVERFLOW PANS!  Check the pans under your HVAC and water heater
WATER SUPPLY LINES!  Check lines to sinks, faucets and reservoirs
WATER SENSORS! Check batteries or electrical lines to sensors  
COVER EXPOSED PLUMBING! Cover exterior faucets and wrap pipes 
Listen to more home maintenance and home improvement tips free at
MemphisHomeMaintenanceShow.Podbean.Com  Schedule a free, expert roof inspection or get free, friendly roof advice by calling Ed Hill, Masters Roofing Memphis 901-273-6594.  
TOPICS COVERED BY JO GARNER, MORTGAGE LOAN OFFICER: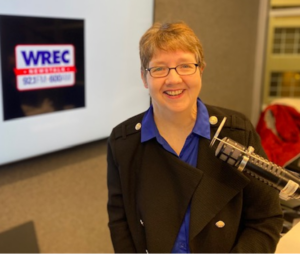 NEWS YOU CAN USE- The housing market started 2022 on a strong note. Home values are predicted to continue their upward trend but at a slower pace than in 2020. Demand will still be strong for homes in 2022 but more inventory is gradually hitting the market, giving buyers more choices and a better chance to get their offer accepted.
Mortgage rates are predicted to go up in 2022 but may slide back down a little if the Federal Reserve can get inflation to come down significantly later in the year. Big advantages for homeowners right now is to refinance and roll big variable rate debt like home equity lines an credit cards into one, low, fixed-rate mortgage.
Another opportunity is for renters to buy their own home and lock in a fixed rate mortgage. Historically owning a home and having a fixed rate mortgage has served as a protection of the homeowners' wealth.
#1 Maintenance on Your Credit
RACHET UP THE CREDIT SCORE TO RATCH DOWN THE PRICE OF MORTGAGE RATE-PHILLIP AND FARRAH FENTON'S STORY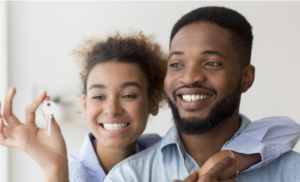 Phillip and Farrah Fenton had been married over a year and expecting their first child. As newly- weds, they didn't mind living cramped in a tiny house in a family member's backyard. But, now they had the baby to think about. Phillip's credit score was suffering because of some bills he had not paid and others he had racked up from his carefree college days.
In order to put himself and his family in a better position, Phillip and I talked about his plans. He disciplined himself with the help of his wife to aggressively pay down the balances on his revolving credit card accounts to keep the owed balances under 30% usage on each of the lines of credit. His credit score started improving.
After adding several points to his credit score, Phillip was in a position to get a lot lower mortgage interest rate. Bragging rights for the Fenton's. They locked in a lower mortgage rate than they ever thought possible. Now they had more money to spend on their baby.
We are going to talk about some other strategies you can use later in this show. But the way you can get started using this one on improving your credit scores is pull the free credit report the government allows you to get once a year from www.annualcreditreport.com Review it for errors and look for ways to get your revolving credit balances paid down and maintained as low as possible —using less than 30% if possible on your credit lines and making your payments on time.
Mortgage rates have moved about higher over the last few weeks. One way to enjoy the lowest rate possible, is to ratchet your credit score up as high as possible.
That is what Phillip and Farrah Fenton did. Phillip and Farrah were on a budget and had been making offers on homes in a price range that kept the payment at a comfortable level for them. But, when the rates started inching up, the Fenton's realized it was taking them into a lower price range to keep their payment low. Instead of settling for less, the Fenton's made some credit corrections and adjustments to balances owed on credit cards and their score went up high enough to get them into a lower mortgage rate. Now they could stay in the same price range where they had been searching.
Check your credit once a year for free at www.annualcreditreport.com Correct any errors and make sure you are keeping the balances on your revolving credit cards under around 30% of your credit limit.
Stay away from 12-months-same-as-cash accounts since these score on credit as brand new, maxed out credit cards.
Make all of your payments on time. The older accounts tend to help your credit score more.
#2 Maintenance on Your Budget
Review your bank statements, credit card statements and your income documents for the last few months to determine how much you can comfortably afford on a house payment per month and how much you can pay down at closing and still keep an emergency fund.
Amelia Allison's story-Be frugal-Be Focused to live the adventurous life
A. Know your personal comfort level on a monthly house note. Don't depend solely on the mortgage software to dictate your qualifying levels. You might be approved for a loan that puts you at a 50% debt-to-income level—leaving you eating beans and crackers with no room in your budget to travel, go out to eat or enjoy life.

Let me introduce you to Amelia Allison (not her real name.) Amelia's story inspired me. Amelia left her parent's home right after high school and launched into an adventurous life traveling around the country. Amelia planned ahead. She got financial aid for college. She wanted to see the world, so she signed up for school in a faraway area of the country, supporting herself by working part time job and sharing a home with fellow students at the college where she attended.

Amelia was frugal and focused. After graduating college she already knew she wanted to buy a home. But adventure still called her name. In order to travel and dive into life head first, she needed to figure out a way to get a second income without having to work a second job.

Amelia's answer was to purchase a four-plex—a home with four living units. Her plan was to live in one unit and let the rent coming in from the other three units more than pay her house note. As rents would be going up over time, her 30 year fixed rate mortgage would remain stable and low, creating more and more positive cash flow to fuel her excitement-seeking habits.

Here is how it worked for Amelia: She had a knowledgeable realtor who knew the home market and the right professionals—the lender (me) and a good home inspector, title company, insurance professional and trustworthy handyman. I got her approved for a government, low fixed interest rate, low down payment loan program. With a little help from the seller on the closing costs, Amelia and I went treasure hunting for down payment funds to get her into the property without disturbing her emergency fund. I have to admit, hearing Amelia talk about her plans made me yearn to step back in time for just a little while- to be in my 20's again. Ameila had her whole exciting life ahead of her and she knew what she wanted and how she was going to get there.
#3 Shop for the right mortgage and terms Connect with me at www.JoGarner.com and let's go through a checklist to make sure you are getting the absolute best type loan terms that match your current situation and your plans for the future. We can work together so your preapproval letter on the mortgage is VERY strong.
Sid Stenner Takes Clever Steps to Safeguard His Income and Savings With the Right Mortgage Loan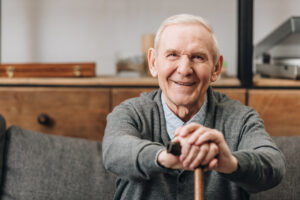 Sid Stenner has been living alone for the last several years and doing just fine on his fixed retirement income and the money he makes in his small home-based business. A few years ago Sid needed money for his business and he took out a bank loan secured on his home.
This loan was quick and easy when he got it, but now the fixed rate term is ready to switch to a variable interest rate. He used some variable interest rate credit cards and still had unpaid balances lingering. But in a rising-rate, inflationary market with the Federal Reserve promising to raise their rates, it seemed like a good time to somehow convert the risky variable rate debt to a safer fixed rate. But how?
We looked at several options. Mr. Stenner decided to refinance his home and replace his risky variable rate mortgage with a low, fixed rate mortgage. He decided to roll into this refinance loan the variable credit card balances too. When inflation and higher Federal Reserve rates come knocking, Mr. Stenner's rate will stay low and the variable rate from credit cards will be gone too. Those cards were paid off with the loan from the refinance.
Mr. Stenner said, "I'm going to work another five years, if the good Lord lets me. While I have both my retirement income and my business income, I'm going to pay extra each month to get my mortgage paid down as low as possible. Then when I retire, I might refinance to a lower payment or get a reverse mortgage." Mr. Stenner was thinking ahead and preparing a good life for himself now and later.
#4 Team up with reputable, experienced realtor who is committed to stay with you through the process when you are buying a home.
REAL ESTATE TIP OF THE WEEK (Brett Carter has about 1 minute to share a real estate related money-saving or time-saving tip):
Ed Hill has a tip about 1 minute or so
Jo Garner has a short tip
ANNOUNCEMENTS:
Talk Shoppe offers free networking & education to anyone interested in real estate or in business. Talk Shoppe meets every Wednesday 9A-10A CT at Concorde Career College 5100 Poplar Ave 1st floor Memphis, TN (Clark Tower) also on zoom. For the zoom web link go to www.TalkShoppe.com and click on Events. ." https://us04web.zoom.us/j/5087794464 This Wednesday January 19th, 2022 9A Central "How To Get Your Needs Met in 2022" presented by Mary Lou Nowak, certified Fearless Living Coach www.Resource4Living.com
Talk Shoppe events are free thanks to sponsors like Peggy Lau. Talk with Peggy Lau about making memories with your loved ones on 5-star dream vacations at a fraction of the retail costs. You can travel anywhere, anytime alone, with your loved ones or with a community of like-minded travelers like yourself Call Peggy Lau 901 289-0747
2. Thank you to Talk Shoppe's newest sponsor Kim Halyak of Cooper Young Garden Walk -inspiring communities and connecting gardeners to beautify their outdoor spaces and neighborhoods. www.cooperyounggardenclub.com
3. We remember Dr. Martin Luther King, Jr. this weekend. What can you do today to inspire and prepare so that your world can be a better place?
4. Subscribe at www.JoGarner.com and you can get our weekly blog posts with podcasts conveniently in your inbox.
5. Real Estate Mortgage Shoppe reminds you to MAKE YOUR PLAN. LET'S WORK YOUR PLAN. IF THE DEAL WORKS FOR YOU TODAY, DO IT TODAY.
SPECIAL NOTE: REAL ESTATE MORTGAGE SHOPPE RECOMMENDS THAT YOU CONSULT WITH A FINANCIAL, LEGAL OR OTHER CERTIFIED, LICENSED PROFESSIONAL BEFORE ACTING OR INVESTING ON ANYTHING YOU HEAR OR SEE FROM THE CONTENT ON THIS SHOW OR BLOG POSTS. THE INFORMATION WE SHARE ON REAL ESTATE MORTGAGE SHOPPE IS GENERAL IN NATURE MEANT FOR GENERAL EDUCATIONAL PURPOSES ONLY. ALL EXAMPLES GIVEN FOR ILLUSTRATION PURPOSES ON REAL ESTATE MORTGAGE SHOPPE AND ARE BASED ON TRUE STORIES BUT WE USE FICTIONAL CHARACTERS AND DO NOT DIRECTLY REFLECT REAL PEOPLE OR EXACT DETAILS IN ANY OF THE SITUATIONS.
QUOTE CORNER: "There are no secrets to success. It is the result of preparation, hard work and learning from failure." Colin Powell
"The time is always right to do what is right." Martin Luther King
____________________________________________________________________________________
REJOINDERS:
Rob Draughon and Shelley Rothman of GCEM Law

Troy and Lynn McDonald , Erin McDonald Insurance Agency

Genell Holloway, Eagle Hollow Enterprises
Transitional Music: "Wet Paint" by Sesame Street Muppets; "Warning Signs" by Bill Envall and John Michael Montgomery; "I will Clean For you" by Tim Hawkins; "Taking Care of Business" by Bachman Turner Overdrive for Talk Shoppe Business Tip for Real Estate Pros.
________________________________________________________________________
ABOUT ED HILL OF MASTERS ROOFING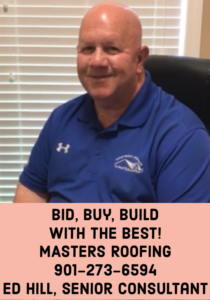 Ed Hill has been in the residential roofing industry since 2008 and has been Senior Consultant with Masters Roofing Memphis TN since 2010.  He has personally assisted about 800 homeowners with roof replacement and many others with roof and exterior repairs.  He is an active member of the Greater Memphis Business Network International chapter and is the official Masters Roofing consultant to TPC Southwind.  He holds three earned degrees including a doctorate but tries not to let those get in his way of serving his customers!  For free roof advice, free inspections, and free estimates and bids for roof replacement or roof repair call Ed Hill at 901-273-6594. Learn more at #EdHillMastersRoofing and at MemphisHomeMaintenanceShow.Podbean.Com
Ed Hill, Senior Consultant
Masters Roofing
2845 Stage Center Cove
Bartlett TN 38134
901-273-6594
EdHill.MastersRoofing@gmail.com
___________________________________________________________________
ABOUT JO GARNER-MORTGAGE LOAN OFFICER: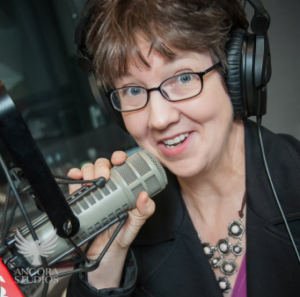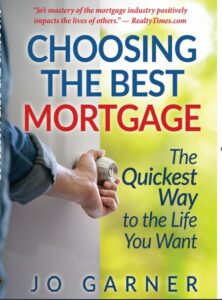 WHAT DO YOU WANT TO ACCOMPLISH WITH YOUR MORTGAGE?
www.JoGarner.com (901) 482 0354 jo@jogarner.com twitter @jogarner NMLS# 757308 (currently working with Sierra Pacific Mortgage, Inc Cordova, TN NMLS # 1788 An Equal Housing Lender)
"Whatever YOUR personal priorities are, my job is to help you get the mortgage terms that will give you bragging rights when you talk about it and help you score on hitting your goals ."
As a mortgage loan officer, my job is to help you get to the benefits you want from your financing terms. What is most important to you? I can help you find the financing terms that will help you get to what you want. What is your comfort level on a house payment? How much are you comfortable paying down,? What type of financing do you need to get the house you want to buy or refinance?
Different clients have different priorities in life—some are buying their first home with very little down payment funds. Some are recovering from medical challenges, divorces or preparing to send children to college and some are embarking on a long term goal of buying properties to build rental income."
Jo Garner is a mortgage officer with extensive knowledge in tailoring mortgages to her customers who are refinancing or purchasing homes all over the country. She offers conventional, FHA, VA or other loan programs for refinancing and purchases.
Jo can help you look at rent vs buy, when it makes sense to refinance, how to get the best deal on your home purchase financing.
Jo Garner has been in the real estate/financing business for over 25 years.  She got her start in Portland, Maine where she first began her real estate career. She received her real estate education from the University of Southern Maine  and was personally mentored in San Diego, California  by Robert G. Allen, author of Nothing Down, Creating Wealth and The Challenge.
On moving back to West Tennessee in 1987, she went into business buying and selling discounted owner-financed notes secured on real estate.  In 1990 Jo went to work for a residential mortgage company and has been a mortgage loan officer for over 25 years.  Her goal is to offer excellent, affordable service to her customers, tailoring the loan programs to the specific needs of her clients. 
In addition to her work in the mortgage field, Jo Garner  is the primary sponsor and founder of Talk Shoppe in Memphis. www.TalkShoppe.com Jo Garner also host the radio show Real Estate Mortgage Shoppe airing on News Radio AM 600 WREC and iHeart Radio with podcasts and show notes published on www.JoGarner.com Pick up her book "Choosing the Best Mortgage-The Quickest Way to the Life You Want on Amazon.com and BarnesandNoble.com