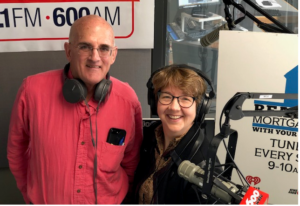 On Real Estate Mortgage Shoppe today appraiser Tom King and I will be taking a look at the real estate and mortgage market from high up in the press box. Tom will be sharing some observations he sees from our local real estate market. I will be sharing some economic forecasts and ways some of my mortgage clients have scored big on their mortgage deals.
Let's stay connected! What do YOU want to accomplish with YOUR mortgage? Make your plan. Let's work your plan. If the deal works for you today, let's do it today. Call me at (901) 482-0354. I would like to hear your story and explore some ways for you to score BIG on your real estate and mortgage deal. Subscribe for weekly Real Estate Mortgage Shoppe podcasts with show notes at www.JoGarner.com
To Your Success,
Jo Garner, Mortgage Loan Officer NMLS # 757308
Opening shot…
Good morning, Memphis! Welcome to our internet listeners and podcast listeners across the 50 states! You're on Real Estate Mortgage Shoppe. I'm your host, Jo Garner, Mortgage Loan Officer. You can connect with me at www.JoGarner.com. Our general topic is WAYS TO SCORE BIG IN TODAY'S REAL ESTATE AND MORTGAGE MARKET. Subscribe to get Real Estate Mortgage Shoppe podcasts with show notes at www.JoGarner.com Call us while we're live today March 13, 2021 at (901) 535-9732.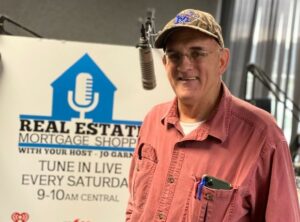 Back in the co-host chair we our expert real estate appraiser, Tom King. Tom, you have been appraising homes in the Mid-South area for over 40-years. You have quite the perspective on what our market has been through, where it is now and where it may be headed. Take a moment to introduce yourself and talk about where you see our home values in the Memphis area and where you see the opportunities
(Tom) Tom gave us some astounding numbers from the Memphis real estate current market. Hickory Hill three years ago had a median home price of $150,000. Today the median home price is $216,550. That is a HUGE increase in prices over the last 36 months. Inventory for Hickory Hill seven to twelve months ago consisted of 355 homes for sale. Four to six months ago there were 218 homes for sale. Today there are only 50 homes listed for sale in Hickory Hill.
Collierville, TN had a median home price three years ago of $331,900. Today the median home price in Collierville is $450,000.
Bartlett, TN had a median home price three years ago of $216,000. Today the median price in Bartlett, TN $260,000.
Tom says he does not see the real estate market in the Memphis area slowing down. He sees the market staying hot throughout the year. With these rising home values, Tom recalls a famous quote that he has shared on Real Estate Mortgage Shoppe before, "The best time to plant a tree is twenty years ago and the next best time to plant a tree is today."
(Jo) MORTGAGE TRENDS AND PREDICTIONS
Words from a basketball coach- "Shooting means every time you catch the ball, your eyes go to the rim. By looking at the rim, from any position, allows you to see everything that happens on the floor."
When you are positioning yourself to score on your real estate or mortgage deal, you need to have your eyes on what you want to accomplish. It might be buying a home in a certain neighborhood. You may want to reduce your overall monthly debt by refinancing a mortgage, especially with the recent Shelby County TN reappraisal to much higher property tax assessments. Knowing your comfort level on move-in costs and monthly payments helps you keep your view of the playing field in perspective.
We experienced the lowest rates we have ever seen several weeks ago. February 2021 saw the price on rates start an upward climb due to the fear of inflation, actions, and comments by the Federal Reserve. Even though mortgage rates are not tied to the Fed Rate, the Federal Reserve somewhat controls the price you pay for your mortgage rate by the amount of mortgage-backed securities they buy.
We are seeing the highest values on homes. Corelogic Equity reported fourth-quarter 2020 showed that homeowners with mortgages saw their equity increase by over 16% year over year. The high equity build-up is helping home sellers position themselves well for more net profit selling their homes.
The week of March 8th, 2021 was kinder to rates, inching down a bit. What does the playing field look like to you with your plans to buy a home or refinance the one you have? Are you going to make your play and take your shot to score? Some people say you miss every shot you don't take.
Renters are wanting to piece of the profit from real estate values. They are playing some clever strategies to buy a home. It's competitive, but if you know what you want, you are prepared, and play a good strategy, you can score on buying the home you want.
ESCAPE FROM THE CITY TO THE FRESH AIR AND FISHING IN THE COUNTRY-BO BINKIN'S STORY
Bo Binkins (not his real name) felt cramped for space in the city apartment. He wanted fresh air and the wide-open space outside the city. With the help of a low-interest rate and low mortgage payment on the 100% USDA Rural Housing loan, he moved his family and his fishing gear to his new home on a country road closer to his favorite fishing spot. Bo can brag about his zero-down home purchase with his monthly payment much lower than the rent he was paying in town for a smaller space.
Diedre Dane had worked hard throughout her career. She had sacrificed to invest in her retirement funds and hoped to have her home paid off by the time she retired. Retirement came a little too soon, before she had a chance to pay off the mortgage. Six months of babysitting the great-grandkids, cleaning the house, heading up a charity ministry at church and enjoying a long weekend getaway in the mountains, Diedre realized with a little bit of panic that she needed more income or a bigger retirement fund to truly enjoy her life.
Diedre told me, "It suddenly dawned on me that I do NOT have to pay off the house. If I can refinance my mortgage back to a 30 year term and simply lower the payment a few hundred dollars from what I am currently paying for the 15-year loan, I can do more and live better with the extra freed up cash flow each month. I can always pull money out of my investment fund and pay the mortgage off if my lifestyle changes." For Diedre Dane, refinancing back to a 30-year loan gave her more joy and more security than paying off the mortgage in the next 8 years. "Making memories with my great-grandchildren over the next 8 years means more to me than paying off the mortgage." That was Diedre's saving grace. Other's have a different perspective.
Realtors and mortgage loan officers, you can see the real estate market from high up in the press box. What opportunities do you see for your homeowners, home buyers, and home sellers? Call us today while we are live and tell us what you see. (901) 535-9732
What do YOU want to accomplish with YOUR mortgage? Make your plan. Work Your Plan. If the Deal Works for your today, Let's do it today. Call me at (901) 482-0354 or email Jo@JoGarner.com
You're on Real Estate Mortgage Shoppe. I'm your host, Jo Garner, Mortgage Loan Officer. What do YOU want to accomplish with your mortgage? Make your plan. Let's work your plan if the deal works for you today, let's do it today. When we come back Tom King, our expert real estate appraiser from Bill King Company will be showing us more about our local real estate market. See you back in just a moment.
THE LOOK BACK MEMPHIS TRIVIA CONTEST
2nd segment after 9:15 break: Our Look Back Memphis Trivia Contest is brought to you by notable Memphis historian, Jimmy Ogle. Twelve of his Memphis History lectures entitled Making Memphis – Storytelling by Jimmy Ogle may be viewed by Googling "JIMMY OGLE PINK PALACE". View at JimmyOgle.com. . The Look Back Memphis Trivia Contest is sponsored by John and Jennifer Lawhon of Lawhon Landscape (901) 754-7474 the Lawhon's can help you plan your landscaping if you have a BIG, BIG project or a smaller project or you can do the big project in phases . The Lawhons are giving away a $25 gift card to the first person with the correct trivia answer. If you know the answer to our trivia question, call us at 901 535 WREC 901 535-9732.
Garner # 73 03/25/16
Germantown
Question: I was once known as Pea Ridge. Who am I?
Hint: I was founded along the Cherokee Trace.
Hint: I was the site of a renowned "Utopian Community" in the 1800s.
Hint: I was incorporated in 1841 and even has a small fort during the Civil War..
Final Hint: I even changed my name during World War One!
Answer: Germantown. Germantown was founded along the Cherokee Trace on a ridge between the Wolf River and Nonconnah Creek, about 16 miles east of the Mississippi River. The first settlers arrived in Germantown about 1825. Between 1825 and 1830, Miss Frances Wright established Nashoba Plantation, a utopian community intended to emancipate slaves. By 1830, the first store was opened as more settlers moved into the area. The community became known as Pea Ridge in 1833, town lots were laid out in 1834 by surveyor N. T. German and the name was changed to Germantown in 1836, reflecting the presence of German families. The town was incorporated in 1841. During WW1, the name was changed to Nashoba, as sentiment towards anything "German" was not good.
During the twentieth century, the community derived its strength through involvement of citizens, as evidenced in the churches, garden clubs and civic organizations. The Poplar Pike Improvement Association and the Germantown Civic Club played vital roles in the physical and social development of the community. In the last half of the century, the population grew from about 400 to more than 40,000. Over several decades, elected and civic leadership, with support of citizens, worked proactively to control suburban growth through development regulations, aesthetic controls and strategic planning efforts.
The result is a premier residential environment with high quality City services that make Germantown an attractive, healthy, safe and wholesome place to live, work, worship and play.
Jimmy Ogle has retired from walking tours in Memphis. Twelve of his Memphis History lectures from the Pink Palace entitled Making Memphis – Storytelling by Jimmy Ogle, and now more than ten hours Downtown Walking Tours are FREE on the internet at . . . You Tube Jimmy Ogle.
View JimmyOgle.com for more info!
___________________________________________________________
TOPICS COVERED BY TOM KING, BILL KING APPRAISAL COMPANY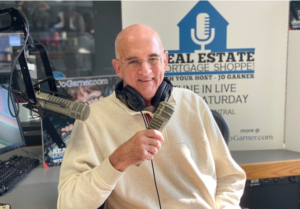 What will the residential real estate markets look like in 2021 as compared to last year? (Tom compares last year's real estate market with the forecast for 2021- inventory levels and activity in the Greater Memphis area. Direction of home prices?)

What areas tend to be rising in value the most? The least? The reasons ?

How much higher than list price is normally offered in one neighborhood vs another? The reason?

Share example stories without identifying the parties.
___________________________________________________________
TOPICS COVERED BY JO GARNER, MORTGAGE LOAN OFFICER
What is causing mortgage rates to move up?
This is not an exactly perfect analogy, but it is the simplest example of how I see our mortgage market moving right now. Picture a see saw sitting on a playground. Now, the object of the game is to keep the see saw at a neutral position—one side being at equal height with the other side of the see saw.
The mortgage rates are sitting on the right side of the see saw—very little weight sitting there alone. On the left side is a block of inflation fears, a hefty stack of stimulus money, massive supply and demand, weighty competition driving demand away from the mortgage-backed securities market. Mortgage rates on the right side of the seesaw need some heavy-duty helpers to keep their side of the seesaw even with the left side. Who are the two-ton friends helping mortgage rates stay almost even with the opposing side of the see saw?
Low mortgage rates have mortgage lenders on their side of the see saw right now. These are lenders who are agreeing to lower their profit margins temporarily to help keep rates lower. (Remember that lenders are making their money on volume right now.) The biggest, hefty, heavy-weight creating some equilibrium for keeping mortgage rates down is the Federal Reserve's committed buying of 100 billion dollars-worth of mortgage-backed securities every month.
Mortgage rates are not tied at all to the Federal Reserve rate. However, the Federal Reserve has committed to do everything they can to help keep mortgage rates low to help our housing market stay strong. Mortgage rates are closely connected to the yield on the 10-year bond. The tool the Federal Reserve is using is aggressive buying of mortgage-backed securities like these. The more they buy, the lower the yield on these bonds. The lower the yield, the lower the mortgage rate backed by those bonds.
The forecasts are for the Federal Reserve to lessen their purchases of mortgage-backed securities when the economy is in full-blown recovery. That is why most all forecasts are predicting higher rates as we move through 2021, but still relatively low and affordable throughout the year.
What do YOU want to accomplish with YOUR mortgage? Make your plan. Let's work your plan. If the deal works for you today, let's do it today. Connect with me at www.JoGarner.com
How do you see your mortgage clients scoring the most points on mortgage financing in today's market?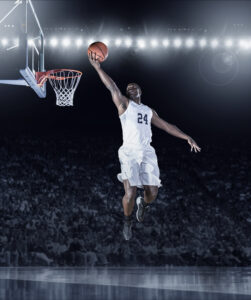 We are definitely cheering for the first-time homebuyer that purchases his or her own home and locks in a rate that is curb-low to enjoy for as long as they live in the home. These renters are getting a principal and interest payment that, even with taxes and insurance added, is still well below the dollars they would be paying to a landlord to rent the same size house.
Another group of people who can get bragging rights are those people who are refinancing their mortgages to a lower rate and a shorter term. These homeowners are knocking off 10 years off the term and their payment is not going up that much. Sooner than they think, they will have no mortgage payment. Their budget will be a positive life-changer.
Make Time For The Important Things-Gary Guyton's Story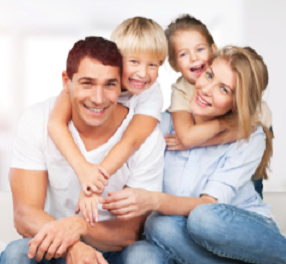 Gary Guyton loved his profession and spent a lot more than 40 hours working at what he loved to do. In the past, Gary regretted being so busy that he missed very important opportunities to be present with loved ones when they needed him. He also regretted missing financial opportunities because he was nose-to-the-grindstone working without looking up.
But, with the help of some friends, Gary blocked out time each week to spend with his loved ones and time to really put thought into how he was spending his money. He called me not long ago and we explored some refinancing scenarios.
By refinancing his loan of a little less than $170,000, to a 15 year term with a lower interest rate, Gary was able to eliminate about four and a half years off his remaining mortgage term and lower the overall interest costs over the loan amount. The refinance to a 15 year term from a 30 year term would save him over $40,000 over the next 15 years. His payment would go up about $100/month but that was manageable for Gary.
In the past, Gary would have been too busy to take time to look into the benefits of a refinance. But, he DID call and now he was happy and feeling VERY good about his decision to make over $40,000 in financing savings over such a short time.
The low-mortgage rate, high-home-value market we are in is chocked full of opportunities for homeowners to save thousands of dollars. Some of the mortgage calls I get are from people whose values have shot up well over 10% in the last year or so. These homeowners simply want to get rid of the lender private mortgage insurance they are paying that benefits the lender in case the borrower defaults on the loan. On conventional loans the private mortgage insurance can be removed if the loan balance is less than 78% of the current value. (The borrower has to have paid the mortgage on time for the last 24 months in most cases to get the pmi removed early.) These homeowners whose mortgage balances are now less than 78% of the total value are calling their mortgage companies to see if they can get rid of the private mortgage insurance now instead of having to wait several more years.
Other borrowers like Randall Ratcliffe. Here's his story:
Time To Innovate and Initiate—Man On A Mission To Free Himself From Debt:
Randall Ratcliffe, not his real name, was a man on a mission to pay off debt that had a strangle-hold on him. He said, "I had some unexpected life events that costs me lots of money. One after another, they just kept hitting me. I could never catch a break. Before I knew it, several years had gone by and I was drowning in debt."
There is a wise saying that until you are so miserable in your current situation that the risk of stepping out to make changes is less daunting that staying where you are, you will never take the chance and make the change. Randall Ratcliffe experienced the face-slapping realization that his life was being sucked out of him by piling up debt.
Randall Ratcliffe needed to innovate and think outside of the box. He sought out people who had gotten themselves out of debt. The first initial steps were the hardest. He forced himself to tally up what he owed to each creditor and how much interest he was paying for each account. He was paying double-digit interest rates on these. He called and managed to get some of the interest reduced, just by asking.
He owed about $100,000 on his mortgage with about 18 years left. His house was valued about $250,000. He refinanced back to a 30 year loan and pulled cash out enough to pay off over half of his credit cards. Yes, he was back to a 30 year loan on his mortgage but by putting most of the double-digit interest rate credit cards onto a 5% fixed rate mortgage, he freed up several hundred dllars a month.
His next plan of action was to first apply the several hundred dollar a month savings to systematically pay off the rest of the credit cards over time. Second, once the credit cards were paid off, he could take the several hundred dollar savings and start an automatic prepayment plan to go toward getting rid of his mortgage in less than 15 years.
Randall Ratcliffe made a commitment to his goal.
He wrote his goal down.
Randall. Ratcliffe shared his goal with some people he trusted that would keep him accountable to stay on track.
He put some financial professionals on his team
He preset his digital calendar to show recurring reminders every month to cover these bill payment tasks.
Mr. Ratcliffe automated some of the payments so that it would go to pay down designated debts before he could ever be tempted to spend it somewhere else.
He checked his progress regularly and rewarded himself at predetermined milestones along his journey.
REAL ESTATE TIP OF THE WEEK (Tom King shares a real estate tip -about 1-5 minutes or so)
ANNOUNCEMENTS:
Talk Shoppe offers free networking & education to anyone interested in real estate or in business. Talk Shoppe meets every Wednesday 9A-10A by going to www.TalkShoppe.com (shoppe), then click the Upcoming Events tab. You will see the virtual zoom web address. This Wednesday March 17th, 2021 9AM join us for "'I think about food all day every day, it's a thing! And simple steps on how to implement a healthy lifestyle with good nutrition." Presented by Miranda Griffin, a Wellness Coordinator with Healthy Mid-South and The Juice Plus Company.
 Talk Shoppe events are free thanks to Talk Shoppe sponsors Mary Lou Nowak, owner of Mid-South Home Helpers, helping your aging or handicapped loved ones remain safely and comfortably in their own homes) (901) 414-9696
Thank you to Talk Shoppe sponsor Peggy Lau and Kurtis Lau of DreamTrips-Seacrets. Talk with Peggy and her brother Kurtis about joining a one-of-a-kind travel community. Earn free, first-class vacations and ENJOY life. I have personally been on a Caribbean Cruise using their bargain-priced plan. It is the real deal. Call Peggy at (901) 289-0747.
2. Don't forget to roll your clocks forward one hour tonight. An easy way to remember what to do is to "spring forward in the spring and fall back in the fall."
3. Thank you for your stories of supporting our local, family-owned businesses. Keep up the good work. These local business owners are our friends and neighbors and the life-blood of the economy for the rest of us.
4. Subscribe at www.JoGarner.com and you can get our weekly blog posts with podcasts conveniently in your inbox.
5. Real Estate Mortgage Shoppe reminds you to MAKE YOUR PLAN. LET'S WORK YOUR PLAN. IF THE DEAL WORKS FOR YOU TODAY, DO IT TODAY.
SPECIAL NOTE: REAL ESTATE MORTGAGE SHOPPE RECOMMENDS THAT YOU CONSULT WITH A FINANCIAL, LEGAL OR OTHER CERTIFIED, LICENSED PROFESSIONAL BEFORE ACTING OR INVESTING ON ANYTHING YOU HEAR OR SEE FROM THE CONTENT ON THIS SHOW OR BLOG POSTS. THE INFORMATION WE SHARE ON REAL ESTATE MORTGAGE SHOPPE IS GENERAL IN NATURE MEANT FOR GENERAL EDUCATIONAL PURPOSES ONLY. ALL EXAMPLES GIVEN FOR ILLUSTRATION PURPOSES ON REAL ESTATE MORTGAGE SHOPPE AND ARE BASED ON TRUE STORIES BUT CHANGE NAMES AND CERTAIN DETAILS THAT DO NOT AFFECT THE INTEGRITY OF POINTS WE ARE MAKING IN THE EXAMPLES.
QUOTE CORNER:
Words from a basketball coach- "Shooting means every time you catch the ball, your eyes go to the rim. By looking at the rim from any position, allows you to see everything that happens on the floor."
Michael Jordan- "Some people want it to happen, others wish it would happen, others make it happen."
____________________________________________________________________________________
REJOINDERS:
Jana Cardona, Executive Director of BNI Midsouth www.bnimidsouth.com

Attorneys Rob Draughon and Shelley Rothman of Griffin, Clift Everton and Maschmeyer (901) 752-1133

Cartridge World of Collierville -saving you over 25% on your printing costs (901) 853-3230
Transitional Music: "Looking Out My Backdoor" by Creedance Clearwater Revival; "To Morrow" by the Muppets; "Good Life" by One Republic; "Memphis" Johnny Rivers for the Look Back Memphis Trivia Contest
________________________________________________________________________
ABOUT JO GARNER-MORTGAGE LOAN OFFICER: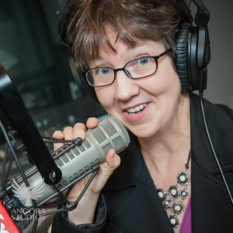 WHAT DO YOU WANT TO ACCOMPLISH WITH YOUR MORTGAGE?
www.JoGarner.com (901) 482 0354 jo@jogarner.com twitter @jogarner NMLS# 757308 (currently working with Sierra Pacific Mortgage, Inc)
"Whatever YOUR personal priorities are, my job is to help you get the mortgage terms that will give you bragging rights when you talk about it and help you score on hitting your goals ."
As a mortgage loan officer, my job is to help you get to the benefits you want from your financing terms. What is most important to you? I can help you find the financing terms that will help you get to what you want. What is your comfort level on a house payment? How much are you comfortable paying down,? What type of financing do you need to get the house you want to buy or refinance?
Different clients have different priorities in life—some are buying their first home with very little down payment funds. Some are recovering from medical challenges, divorces or preparing to send children to college and some are embarking on a long term goal of buying properties to build rental income."
Jo Garner is a mortgage officer with extensive knowledge in tailoring mortgages to her customers who are refinancing or purchasing homes all over the country. She offers conventional, FHA, VA or other loan programs for refinancing and purchases.
Jo can help you look at rent vs buy, when it makes sense to refinance, how to get the best deal on your home purchase financing.
Jo Garner has been in the real estate/financing business for over 25 years.  She got her start in Portland, Maine where she first began her real estate career. She received her real estate education from the University of Southern Maine  and was personally mentored in San Diego, California  by Robert G. Allen, author of Nothing Down, Creating Wealth and The Challenge.
On moving back to West Tennessee in 1987, she went into business buying and selling discounted owner-financed notes secured on real estate.  In 1990 Jo went to work for a residential mortgage company and has been a mortgage loan officer for over 25 years.  Her goal is to offer excellent, affordable service to her customers, tailoring the loan programs to the specific needs of her clients. 
In addition to her work in the mortgage field, Jo Garner  is the primary sponsor and founder of Talk Shoppe in Memphis. www.TalkShoppe.com Jo Garner also host the radio show Real Estate Mortgage Shoppe airing on News Radio AM 600 WREC and iHeart Radio with podcasts and show notes published on www.JoGarner.com