Today you will get some ideas from others on ways to shelter your finances from rising interest rates and inflation. Ken Cope of Roof Maxx will be giving you some extra options on how to keep your roof in good shape without having to replace it. Just like the weather, the financial markets are changing. What are some ways other people have prepared to weatherproof their finances.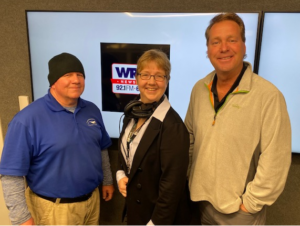 What do YOU want to accomplish with YOUR mortgage? Connect with me at www.JoGarner.com Tell me your story and what you want to accomplish and let's roll up our sleeves and explore mortgage programs that could help you get quicker to where you want to be.
To Your Success,
Jo Garner, Mortgage Loan Officer NMLS# 757308 Sierra Pacific Mortgage NMLS #1788 Memphis, TN (equal housing lender) (901) 482-0354 www.JoGarner.com
Good morning, Memphis! Welcome to our internet listeners and podcast listeners across the 50 states! You're on Real Estate Mortgage Shoppe. I'm your host, Jo Garner, Mortgage Loan Officer. You can connect with me at www.JoGarner.com.. Our general topic is WEATHERPROOF YOUR ROOF AND YOUR MORTGAGE FINANCING—WITH A LITTLE CARE YOU WILL HAVE MONEY TO SPARE. Thank you to real estate closing attorneys, Rob Draughon and Shelley Rothman of Griffin Clift Everton and Maschmeyer for sponsoring this episode of Real Estate Mortgage Shoppe. Subscribe to get our weekly blogposts with podcasts at www.JoGarner.com. Call us while we are live today January 29th, 2022 at 901 535 9732
INTRODUCING KEN COPE OF ROOF MAXX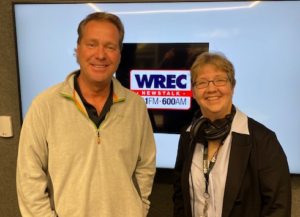 (Jo) For the first time in the Real Estate Mortgage Shoppe studio, we have Ken Cope of Roof Maxx . Ken is the owner of the Memphis dealership for Roof Maxx, the world's first sustainable solution for asphalt shingle roofs, giving you multiple options for caring for your roof that might even save you from having to replace your roof right away. Ken you have an A+ rating at the Better Business Bureau and I have heard some good things about you too. Take a moment to share with our listeners a little bit about yourself and what Roof Maxx does for your clients. (Ken has about a minute and a half or so to introduce himself and talk about the services offered by Roof Maxx.
(Jo) We are talking about weatherproofing our homes and finances from changes in the weather. This reminds me of a story from https://purposefocuscommitment.medium.com called
"I Can Sleep When the Wind Blows."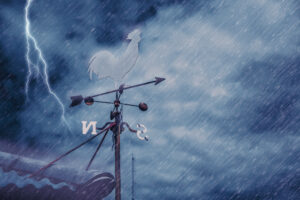 Once upon a time, there was a farmer who owned land along the Atlantic seacoast. He constantly advertised for hired hands. Most people were reluctant to work on farms along the Atlantic. They dreaded the awful storms that raged across the Atlantic, wreaking havoc on the buildings and crops. As the farmer interviewed applicants for the job, he received A steady stream of refusals.
Finally, a short, thin man, well past middle age, approached the farmer.
Are you a good farm hand?" the farmer asked him.
"Well, I can sleep when the wind blows," answered the little man.
Although puzzled by this answer, the farmer, desperate for help, hired him. The little man worked well around the farm, busy from dawn to dusk, and the farmer felt satisfied with the man's work.
Then one night the wind howled loudly in from offshore. Jumping out of bed, the farmer grabbed a lantern and rushed next door to the hired hand's sleeping quarters. He shook the little man and yelled, "Get up! A storm is coming! Tie things down before they blow away!"
The little man rolled over in bed and said firmly, "No sir. I told you, I can sleep when the wind blows."
Enraged by the response, the farmer was tempted to fire him on the spot. Instead, he hurried outside to prepare for the storm. To his amazement, he discovered that all of the haystacks had been covered with tarpaulins. The cows were in the barn, the chickens were in the coops, and the doors were barred. The shutters were tightly secured. Everything was tied down.
Nothing could blow away. The farmer then understood what his hired hand meant, so he returned to his bed to also sleep while the wind blew.
Weather Report and Places to Seek Shelter
(The Federal Reserve) You don't have to wait until Ground Hog Day next week to know what the financial weather is going to be like in 2022.  The Federal Reserve has already told us what they are going to do—aggressively try to beat down the highest inflation rates we have seen in this country in over 40 years.  The Fed indicated this week that they may raise their interest rates 5 times in 2022 –and continuing to hike their rates into 2023. When the Fed hits the economy with this many rate hikes, we are going to feel some sharp pains in the economy—maybe even a recission,  but this lightning fast action by the Fed may be just the storm we need to wash away the damage from inflation.
(Inflation)   Inflation is the arch-enemy of low mortgage rates. Mortgage rates are not tied to the Fed at all and right now mortgage rates are still good, but have risen over a half a point over the last several weeks . If the Fed is successful in bring inflation back to normal levels this year, we may even see mortgage rates ease back down a little in response. 
(Real Estate Markets) Real estate values are predicted to continue to go up this year, but at a slower pace than the last 2 years.  More homes are predicted to come on the market this year, giving buyers more choices and a better chance to get their home purchase offer accepted.  Demand from homebuyers is expected to main strong for the next few years due to newly forming households in the Millennial Generation and now Generation Z coming on the scene.
Here's where to seek shelter-But for now, look for financial shelter.     Historically, owning real estate and enjoying a low, fixed rate mortgage has been one of the best shelters against the damage from inflation.    Paying off variable rate debt like home equity lines of credit and credit cards can save you from higher interest costs since variable rate loans typically go up when the Fed rate goes up.    A lot of our mortgage clients are refinancing their current mortgage and rolling in their home equity line, credit cards and other rising variable rate loans into one low, fixed rate mortgage.   This protects these homeowners from having runaway costs on rising variable rate loans.
(Jo ) Ken Cope from Roof Maxx, you know a lot about preparing a roof to better withstand a storm. Let's talk about options you have for protecting your roof….(Ken starts launching into his topic until the 9:15 am break to be continued after break)
You're on Real Estate Mortgage Shoppe. I'm your host, Jo Garner, Mortgage Loan Officer. What do YOU want to accomplish with your mortgage? Make your plan. Let's work your plan if the deal works for you today, let's do it today. Connect with me at www.JoGarner.co m When we come we will be hearing more from Ken Cope of Roofmaxx and Ed Hill of Masters Roofing will joining us for some tips on replacing or repairing your roof.
_______________________________________________________________________________________________________________________________________________________________________________________________________________________________________________________________________________________________________
TALK SHOPPE BUSINESS TIP FOR REAL ESTATE PROS
2nd segment after 9:15 advertising break – (producer to start the song "Taking Care of Business" by Bachman Turner Overdrive –but bring the volume down before the lyrics start) It's time to talk shop with Talk Shoppe's Business Tip For Real Estate Professionals. Talk Shoppe is a marketing company offering free education and networking to anyone interested in real estate or in business. Talk Shoppe is made possible by the financial support of its sponsors and advertisers. For more about Talk Shoppe, go to www.TalkShoppe.com (shoppe) For our Talk Shoppe Business Tip today we have Talk Shoppe sponsor
Ed Hill of Masters Roofing in Memphis. I have heard some testimonials from people who say you they had the best experience with you repairing or replacing their roof. Ed Hill, you wrote the book on home improvement. What is our Talk Shoppe Business Tip for Real Estate Pros? . (Ed Hill has about 1.5 minutes to share some tips )
Ed Hill of Masters Roofing , how do we contact you? (901) 273-6594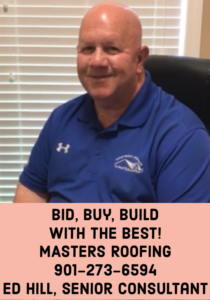 TOPICS COVERED BY
KEN COPE OF ROOFMAXX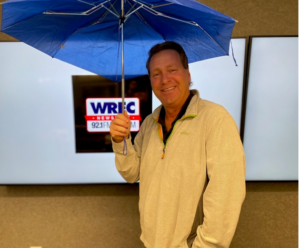 Topics To Discuss:
What is Roof Rejuvenation with Roof Maxx?
Until recently, homeowners had three options when it came to dealing with a roof that is older (15-20+ years). One, pray for a hailstorm and hope that their insurance approves a new roof.
Two, pay out of pocket for a new roof. Or three, do nothing and wait for the leaks to come through the ceiling. But, now, thanks to Roof Maxx, there is another option. That option is Roof
Rejuvination. The major component of a roof's shingles is asphalt which is a byproduct of petroleum refinery. This asphalt is full of oils that are required for the shingles to expand and
contract and do their job of keeping water running off the shingles instead of through them. Roof rejuvenation with Roof Maxx puts an all-natural soy bio-oil back into the shingles so that
they do what they did when they were new. After a treatment with Roof Maxx, the shingles that were dry and brittle become full of oil and are flexible again. A treatment also helps the shingles
to withstand storm damage and also helps the granules, or sand, that is on the top layer, to stick back to the shingles to protect them from the sun's UV rays.
Does Roof Maxx Guarantee That A Roof Will Last For a Certain Period of Time After a
Treatment?
The Roof Maxx product carries a hefty pedigree of development and testing. The product was developed about 9 years ago in conjunction with the Ohio Soybean Council and Battelle Labs
(The world's largest privately held research and development company). Then, it was tested by scientists at Ohio State University. Test results on 17 year old shingles proved that after a
treatment, the shingles passed the same flexibility tests required of brand new shingles. Test results also proved that treated shingles have less permeability and more granular adhesion
than untreated shingles. So, yes, Roof Maxx has a limited product warranty for a period of 5 years after a single treatment and up to 15 years with some roofs that qualify, after additional
treatments. Some people ask if we warranty against leaks. Unfortunately, because we did not install the roof, we cannot guarantee no future leaks, but we address any issues we see that
might cause those leaks.
How Does The Cost of a Roof Maxx Treatment Compare With The Cost of a Roof
Replacement.?
Of course, the cost of a roof replacement depends on many factors such as the pitch of a roof, the number of layers of shingles on an existing roof, and the type of shingles going on the new
roof. But, we are finding that the cost of a Roof Maxx treatment is typically about 20% – 30% ofv treatment again in 5 and in 10 years adding an additional 15 years of life to a roof. This makes
for a value proposition for home and business owners seeking to prolong the high cost of a roof replacement.
Will Roof Maxx Use a Product That Is Harmful to the Environment?
One of the main advantages of using Roof Maxx is that it is an all-natural and very safe product. The soy bio-oil is safe for people, pets, plants, and the environment. In fact, the USDA has
approved the Roof Maxx treatment as a USDA Certified Biobased Product. The average roof replacement in America adds about 3.8 tons of waste to local landfills, not to mention that the
manufacturing of shingles to replace that roof adds about 1,420 kg of CO2 emissions into our environment. So, when you consider what a Roof Maxx treatment is doing for the homeowner
and for the environment, it's a win-win for everyone.
How is a Roof Maxx Treatment Applied to a Roof?
When you compare the disruptive process of a team of roofers scraping and nailing for a day or two, a Roof Maxx treatment is simple and much less intrusive. We spray the Roof Maxx
treatment on the roof with little disruption to the homeowner. The whole process typically takes just a few hours.
How Do I Find Out If My Roof Is A Candidate For Roof Maxx?
We provide a free roof inspection and assessment. We take photos while on the roof and send a detailed photo report to the homeowner. For a roof to qualify for a treatment with a warranty,
the shingles must pass a flexibility test and the shingles must have at least 70% of their granules (sand on the shingles) remaining. We also look at other things that might cause issues
for the homeowner. We address things like loose flashing, exposed nail heads, dried plumbing boots, clogged gutters, and missing or damaged shingles.
Will A Roof Maxx Treatment Discolor My Shingles?
The Roof Maxx treatment is actually a soy methyl ester oil. When we apply the treatment it looks similar to milk going on top of the shingles. But within an hour the treatment soaks into
the shingles and you can't really tell much difference. Sometimes a treated roof will have a slightly darker shade which restores it back closer to the original color.
Why Would Roof Maxx Be Needed If Someone Has A 30, 50, or Even A Lifetime Warranty
On The Shingles?
Asphalt roof shingles are the most common roofing material today in this Country. The popularity of architectural shingles with long warranty periods of 20, 30, 50 years and even
lifetime periods are advertised today. However, if you don't read the fine print you might be very popularity of architectural shingles with long warranty periods of 20, 30, 50 years and even
surprised at what's actually covered and how much of a warranty you really get. If you read the shingle warranty carefully you will quickly realize that it only covers defects as a
result of manufacturing. Asphalt shingle warranties do not cover defects due to poor installation, defects in the structure, or poor attic ventilation. Furthermore it becomes quite difficult to
distinguish and prove what has caused the defecting roofing. Of the few successful warranty claims that I've personally heard of they have all been a result of non-matched color and/or
texture between packages of shingles.
What Is The Black Staining On My Roof?
That black staining is very common in the Mid-South. We typically see it on the North facing slopes or on any area of the roof that doesn't get a lot of direct sunlight. It's actually an algae
called Gleocapsa Magma. This algae is a live organism feeding on the bottom layer of the shingles. Typically, we see this algae on roof shingles beginning at about year 8 to 10 because
by that time the granules on the shingles are starting to drop off giving the algae a clearer path to the fiberglass layer of the shingles on the bottom. Roof Maxx also uses a separate cleaning
product to kill this algae in cases where the homeowner wants their roof cleaned.
TOPICS COVERED BY JO GARNER, MORTGAGE LOAN OFFICER: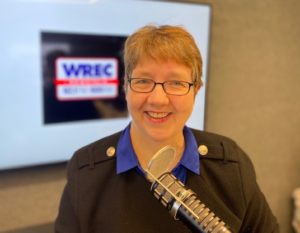 Ways to Weatherproof Your Finances Using Your Mortgage
Dessie Danforth—"Money's cheap, you might as well borrow it to get rid of expensive debt."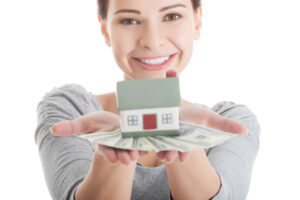 Dessie always felt she was frugal and a good saver. To stay on her budget with her increasingly expensive lifestyle, Dessie depended on customer tips and employer bonuses which were paid regularly but never guaranteed.
One day the business hit a slump. Dessie was still making money, but just not all of the tips that made her budget work. She started pulling money gradually out of her savings and kept trying to find a better job as she continued to work her existing job. In order to give herself more time, she started using her credit card.
Every day she kept working toward getting back to her normal income, but none of her plans panned out. The house suddenly needed repairs and Dessie had to get a $15,000 personal loan.
Dessie explored a couple of refinance options to reduce the interest rate she was paying on her mortgage and lower the interest cost on other debt by rolling the personal loan with the 12% rate into her new mortgage. This refinance scenario saved Dessie about four hundred dollars per month in overall debt that she committed to using to make extra payments to pay her mortgage off sooner and pay her car off sooner too. She still had some extra money each month from the refinance to help her get through the crunch until she could get back to making the income she was accustomed to earning
Dessie paid off her existing FHA mortgage of $177,000 and rolled in the $15,000 personal loan. The new mortgage was a conventional loan with no mortgage insurance so Dessie saved almost $140 per month from not having to paythe monthly FHA mortgage insurance. The lower rate saved another $40 per month. Paying off the personal loan saved her yet another $200/month.
Reduce debt at a cheaper, stable, fixed interest rate. By paying $200 per month as a prepayment to principal on her mortgage, she was scheduled to have her mortgage paid off three years sooner than the time left on the original mortgage before she refinanced it. Once her income moved up to normal again, Dessie planned to put more prepayments on the principal of her mortgage to get it paid off even sooner.
"When money's cheap, you might as well borrow it," said Dessie Danforth (not her real name.)
STEVEN AND STEPHANIE STANDISH-MULTIPLE STRATEGIES FOR RATE OF RETURN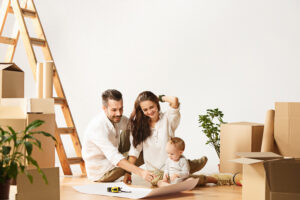 Steven and Stephanie Standish had not always been frugal and focused early in their marriage. In fact, they learned quite a few lessons from the school of hard knocks. After having their first child, they needed the road ahead to look different.
After setting up a plan to have money deposited directly into savings before they ever saw it and making the move from renting an apartment to buying their first house, the Standish's could see a brighter destination ahead.
With a second child on the way, the Standish's could not take a lot of chances. They put a trusted realtor on their team and a lender that the realtor referred. The realtor took them to neighborhoods where home values had been appreciating for many years. Rents in those neighborhoods tended to move up at a steady pace also. Steven and Stephanie found a house wasn't exactly their dream house, but it had a lot of space and could be improved and modified over time.
There were multiple Exit Profit Strategies here in case they needed to move one day.
Exit Profit Strategy #1 If they needed to move a few years later and the home prices were down, they could probably still sell for a profit with the equity they would be building.
Exit Profit Strategy #2 If the housing market was down and the mortgage rates were high one day when they were ready to sell, they could always move and rent the house for a profit because the rent rates would have also gone up much higher than their payment.
Exit Profit Strategy #3- The FHA government mortgage they got when they bought the house was assumable. In other words, one day if the mortgage market was bad and no one wanted the high mortgage rate, a buyer could qualify with the Standish's mortgage company, pay the Standish's their equity in cash and just take over paying the mortgage
The Standish's now have 4 children and were able to sell their home for a larger than expected profit. The payment was very affordable since they used the profit for selling their old house to pay down on the new one. Profit Exit Strategy #When the rates dropped again, they refinanced to be able to pay off their loan in 10 years or less.
Sam and Sally -How They Increased their Credit Score to Decrease Their Loan Costs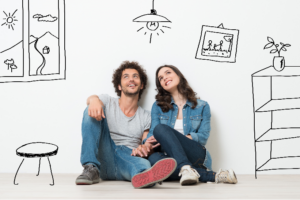 Sam and Sally Smith are newly married and expecting their first child. Saddled up with student loan debt had kept them strapped for cash and existing in a small apartment, not large enough for their expanding family. Sam regretted his carefree days in college charging up the credit cards he accepted in the mail. It was so easy to use them –even for necessary items, but a few missed payments and a collection account tanked his scores.
When Sam tried to was denied credit to purchase a car he needed to get to work, reality came like a slap in the face. It was time to make a plan and stick to a plan to get his credit back working for him and not against him.
Sally's story was a little different. She had stayed away from credit altogether and did not have a credit score at all. Her income was too low to qualify for a house on her own, so the plan was to build her credit and make Sam's credit better.
Due to Sam's bad credit, in order to get a car, he had to buy what he described as a "rust bucket on a roller skate." He said he paid way over the blue book value for the car and had a loan that had an interest rate in the double digits. The payment he described as "Ouch!"
When Sam and Sally went to apply for a mortgage to try to get out of the cramped apartment and into a house, the news was not what they wanted to hear. Even if he could improve his credit score up to a 640 from his current 565 score, he would be paying about a half point higher on the interest rate. Over a period of time, the financing would cost him almost $10,000 more than what he would pay if his scores were higher. But he had a plan to move the dial up on his credit scores in just a few months. Sally's plan would get her a decent credit score in only 30 days.
Take your own temperature –
If you want to set out on a road to good credit, first know what your credit looks like today. Every year you are allowed to check your own credit for free by going to www.annualcreditreport.com Check all three credit bureaus to make sure there are no errors on your report.
If you find errors on your report, contact all three credit bureaus and the merchant reporting the erroneous credit, informing them of the error and asking for the erroneous credit to be removed from your report. In the letter, make sure you identify yourself, your social security number (to the bureaus) and your address and contact information. Be sure and include the merchant name, address, phone number and account number also. The merchant reporting erroneous credit has a limited time to respond to your request to correct the report, so it is a good idea to get tracking on the mailed letter. You should hear back in about 30 to 60 days.
Equifax Information Services
PO BOX 740241
Atlanta, GA 30374-0241
(800) 685-1111
Experian
701 Experian Parkway
PO BOX 2002
Allen, TX 75013
(888) 397-3742
Transunion Consumer Relations
2 Baldwin Place
PO BOX 1000
Chester, PA 19022
(800) 888-4213
Do-It-Yourself Credit Fix-
If some of the negative credit reporting was not in error but was really bad credit on your part, then there may be some things you can do to lessen the negative blow.
If you have collection accounts showing with balances still owing, you may want to call he creditor a make a deal with them to get them to agree to stop reporting every month on that collection account. In the past collection agencies reported the collection once and never reported again. But today, they often continue to report month after month until.
Each time a negative late pay or 30 days or more or a collection account gets reported on your credit, it is like taking sucker punch to the gut because it drops your credit scores so badly. Even if you set up a small payment plan in exchange for the company not making any more negative reports about you.
A representative from Equifax Credit Bureau told me once that, the best authority on credit scores is the internet website www.myfico.com . This site gives you some great tips on keeping your credit score the highest it can be.
Some of the greatest credit scores are from 780-850
Really good credit scores that still give you the best in rate and terms on loans is around 740-779.
Still good but not considered the best are credit scores at 700-739.
Average scores come in around 660-699
Once your scores are below 660, you pay a lot higher interest rate on loans you apply to get and your payments are high.
Many of the mortgage companies across the country have set limits to the minimum credit scores they will accept from 620 to 640.
Jump-starting your credit scores-
The site www.MyFico.com shows you where to concentrate on getting the best and quickest results on jump starting your credit scores.
Make your payments on time, never going over 30 days late. Payment history makes up about 35% of your credit score

Keep the balances on any revolving accounts like credit cards UNDER 30 % usage. If your usage is 10% or lower, then you could raise your score even more over a short time. Credit usage percentage makes up about 30% of your credit score
Example: Credit limit $10,000 on your credit card.
30% usage on a $10,000 credit line means for you to never allow the balance owed to go over $3,000 at anytime during the month. (Make your payment on time)
Stay away from 12-months-same-as-cash accounts. These tend to score like a maxed out credit card and can drop your scores 60 to 100 points quickly

Old, established history on credit cards gives you better credit scores. Length of time on a credit account makes up about 15% of your credit score

Credit inquiries and getting new credit makes up about 10% of your score. Be careful about getting a lot of inquiries on your credit report because too many can drop your score. (if you are shopping for a mortgage and only other mortgage companies pull your credit within a 14 day period, the inquiries show up but are not supposed to penalize you on your score so that you can shop around without it hurting your score.
Sammy set up a payment plan with some of the past due balances that had been haunting him on his credit cards. He made a deal with the credit card companies not to report negatively on him as long as he was making regular payments to pay off the past due balances.
He went online and signed up for a well-known secured credit card. He put up $300 of his own money and kept a balance of no more than $25/month for 3 months which put an extra 50 points on his credit score.
Sally's parents added her to one of their seasoned, low usage credit cards which just about instantly popped her credit score up to around 680 from zero.
Sammy and Sally are working with the same realtor that helped Terrance and Tamika. Sammy and Sally know what they want in a house including a very special room for their new baby. They are willing to start small so they can stay on a less stressful budget and enjoy life a lot more.
REAL ESTATE TIP OF THE WEEK (Ed HILL1 to 1.5 minutes to share a real estate related money-saving or time-saving tip): Get an "Honest" roof inspection. Ed Hill at Masters Roofing will show you the condition of your roof and will be honest with you on whether you need a roof replacement, a repair or nothing at all.
Ken Cope has about 1 minute to share a tip—Walk around to the north side of your home and look for black streaks and staining on the shingles. This is bacterial matter that lives there because it gets less sun that the southern side of your home. This bacterial matter will erode your shingles and the decking underneath. Keep leaves and debris off your roof because this helps the bacterial breakdown to flourish. Roof Maxx treatment on the roof will help keep the bacterial breakdown at bay.
ANNOUNCEMENTS:
Talk Shoppe offers free networking & education to anyone interested in real estate or in business and health and wellness. Talk Shoppe meets every Wednesday 9A-10A CT at Concorde Career College 5100 Poplar Ave 1
st
floor Memphis, TN (online go to www.Talkshoppe.com and click on Events tab to get the vitual meeting room. This Wednesday February 2nd, 2022 join Talk Shoppe for
"Corporate Social Responsibility, Energy Ideas to Lower Your Power Bill!" presented by Memphis Light Gas and Water"
2. If you are looking for a way for your business to reach your target customers at a below market price, then let's talk about Talk Shoppe's special radio advertising packages. Call me at 901 482-0354.
3. Happy Ground Hog Day coming up. It's cold outside—a great night to hang out around the fireplace or fire pit.
4. Subscribe at www.JoGarner.com and you can get our weekly blog posts with podcasts conveniently in your inbox.
5. Real Estate Mortgage Shoppe reminds you to MAKE YOUR PLAN. LET'S WORK YOUR PLAN. IF THE DEAL WORKS FOR YOU TODAY, DO IT TODAY.
SPECIAL NOTE: REAL ESTATE MORTGAGE SHOPPE RECOMMENDS THAT YOU CONSULT WITH A FINANCIAL, LEGAL OR OTHER CERTIFIED, LICENSED PROFESSIONAL BEFORE ACTING OR INVESTING ON ANYTHING YOU HEAR OR SEE FROM THE CONTENT ON THIS SHOW OR BLOG POSTS. THE INFORMATION WE SHARE ON REAL ESTATE MORTGAGE SHOPPE IS GENERAL IN NATURE MEANT FOR GENERAL EDUCATIONAL PURPOSES ONLY. ALL EXAMPLES GIVEN FOR ILLUSTRATION PURPOSES ON REAL ESTATE MORTGAGE SHOPPE AND ARE BASED ON TRUE STORIES BUT WE USE FICTIONAL CHARACTERS AND DO NOT DIRECTLY REFLECT REAL PEOPLE OR EXACT DETAILS IN ANY OF THE SITUATIONS.
QUOTE CORNER:
The quote of the week:
"I'm not afraid of the storm, for I am learning how to sail my ship." Louisa May Alcott
____________________________________________________________________________________
REJOINDERS:
Jackie Woodside, Marlboro, Massachusetts -Author of the book Calming the Chaos.

Marx Sterbcow, Attorney New Orleans, LA

Sonia Balcer, rocket scientist- Montrose, California
Transitional Music: "Rocking with the Rhythm of the Rain," The Judds; "One Step Ahead of the Storm" by Tracy Lawrence; "I Can See Clearly Now" by Jimmy Cliff;
"Taking Care of Business" by BTO for the Talk Shoppe Business Tip for Real Estate Pros
________________________________________________________________________
ABOUT ED HILL, MASTERS ROOFING OF MEMPHIS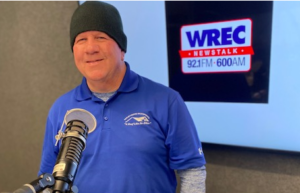 Ed Hill has been in the residential roofing industry since 2008 and has been Senior Consultant with Masters Roofing Memphis TN since 2010.  He has personally assisted about 800 homeowners with roof replacement and many others with roof and exterior repairs.  He is an active member of the Greater Memphis Business Network International chapter and is the official Masters Roofing consultant to TPC Southwind.  He holds three earned degrees including a doctorate but tries not to let those get in his way of serving his customers!  For free roof advice, free inspections, and free estimates and bids for roof replacement or roof repair call Ed Hill at 901-273-6594. Learn more at #EdHillMastersRoofing and at MemphisHomeMaintenanceShow.Podbean.Com
Ed Hill, Senior Consultant
Masters Roofing
2845 Stage Center Cove
Bartlett TN 38134
901-273-6594
EdHill.MastersRoofing@gmail.com
TN State Licensed Contractor #00067521/ Reciprocal Licenses MS & AR
BBB A+ Accredited Member Business
Platinum Preferred Contractor Owens Corning / GAF Master Elite Installer
Guild Quality Member / Angie's List
www.EdHillMastersRoofing.webs.com
Podcast https://MemphisHomeMaintenanceShow.podbean.com
You Tube Channel: Ed Hill Masters Roofing
http://Instagram.com/EdHillMastersRoofing
www.Facebook.com/EdHillMastersRoofing
ABOUT KEN COPE, ROOFMAXX

Ken Cope Biography
Ken Cope is the owner of the Memphis dealership for Roof Maxx, the world's first sustainable
solution for asphalt shingle roofs. Ken grew up in Union Springs Alabama and graduated from
Auburn University in 1985 with a business degree in Marketing.
He moved to the Memphis area in 1991 where he was the General Manager of Grady's
restaurant on Primacy Parkway. He met his soon to be wife, Heather, there and currently lives
in Collierville. He has three grown daughters and a gorgeous 3 year old grandson.
Ken left the restaurant industry in the mid 90's and ended up in the Senior Home care business
where he spent a number of years as a director for the Baptist Memorial Healthcare system.
And most recently he was the president of Home Instead Senior Care in Memphis and in North
Mississippi. In June of 2021 Ken left the senior homecare industry and took a dive into a
business that specializes in saving roofs, Roof Maxx. Roof Maxx has a revolutionary product
designed to "rejuvenate" shingles by soaking them with an all-natural soy bio-oil to restore the
flexibility that shingles need to expand and contract as well as increasing resistance to hail and
wind damage as well as granular adhesion.
Ken has a long history in the Memphis area serving on boards and educating families and
homeowners on topics ranging from senior care to roof care.
Currently:
Board Member – Collierville Chamber of Commerce
Member – Germantown Area Chamber of Commerce
A+ Member – Better Business Bureau
Member – BNI Trusted Advisors in Collierville
Member – Memphis Investor's Group
Member – Harvest Church
Past:
Board Member – Memphis Chapter of Case Managers Society of America
Executive Board Member – Professional Network on Aging
___________________________________________________________________
ABOUT JO GARNER-MORTGAGE LOAN OFFICER: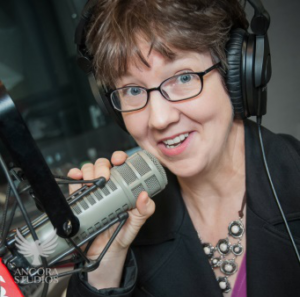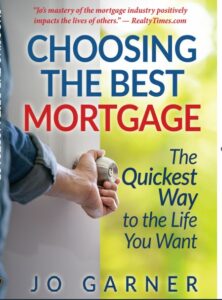 WHAT DO YOU WANT TO ACCOMPLISH WITH YOUR MORTGAGE?
www.JoGarner.com (901) 482 0354 jo@jogarner.com twitter @jogarner NMLS# 757308 (currently working with Sierra Pacific Mortgage, Inc Cordova, TN NMLS # 1788 An Equal Housing Lender)
"Whatever YOUR personal priorities are, my job is to help you get the mortgage terms that will give you bragging rights when you talk about it and help you score on hitting your goals ."
As a mortgage loan officer, my job is to help you get to the benefits you want from your financing terms. What is most important to you? I can help you find the financing terms that will help you get to what you want. What is your comfort level on a house payment? How much are you comfortable paying down,? What type of financing do you need to get the house you want to buy or refinance?
Different clients have different priorities in life—some are buying their first home with very little down payment funds. Some are recovering from medical challenges, divorces or preparing to send children to college and some are embarking on a long term goal of buying properties to build rental income."
Jo Garner is a mortgage officer with extensive knowledge in tailoring mortgages to her customers who are refinancing or purchasing homes all over the country. She offers conventional, FHA, VA or other loan programs for refinancing and purchases.
Jo can help you look at rent vs buy, when it makes sense to refinance, how to get the best deal on your home purchase financing.
Jo Garner has been in the real estate/financing business for over 25 years.  She got her start in Portland, Maine where she first began her real estate career. She received her real estate education from the University of Southern Maine  and was personally mentored in San Diego, California  by Robert G. Allen, author of Nothing Down, Creating Wealth and The Challenge.
On moving back to West Tennessee in 1987, she went into business buying and selling discounted owner-financed notes secured on real estate.  In 1990 Jo went to work for a residential mortgage company and has been a mortgage loan officer for over 25 years.  Her goal is to offer excellent, affordable service to her customers, tailoring the loan programs to the specific needs of her clients. 
In addition to her work in the mortgage field, Jo Garner  is the primary sponsor and founder of Talk Shoppe in Memphis. www.TalkShoppe.com Jo Garner also host the radio show Real Estate Mortgage Shoppe airing on News Radio AM 600 WREC and iHeart Radio with podcasts and show notes published on www.JoGarner.com Pick up her book "Choosing the Best Mortgage-The Quickest Way to the Life You Want on Amazon.com and BarnesandNoble.com