Cinch up your bootlaces and grab your binoculars. Let's scope out the best real estate and financing trail and the fastest course to our desired destination in 2021. Tom King of Bill King Appraisal Service will share some of his insights on where we are now and his view on what to expect in the year 2021. I will be sharing some forecasts from the mortgage industry and ways some of my clients are already getting to their financial destination sooner by restructuring their real estate and their financing.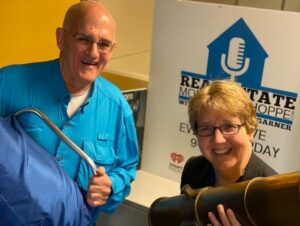 What do YOU want to accomplish with YOUR mortgage? Make your plan. Work your plan. If the deal works for you today, do it today. Call and let's discuss your mortgage plans. (901) 482-0354. Subscribe to get Real Estate Mortgage Shoppe weekly podcasts with show notes www.JoGarner.com
To Your Success,
Jo Garner, Mortgage Loan Officer NMLS #757308 (901) 482-0354 JO@JOGARNER.COM
_______________________________________________________________________________________
THE JOURNEY BEGINS…
Good morning, Memphis! Welcome to our internet listeners and podcast listeners across the 50 states! You're on Real Estate Mortgage Shoppe. I'm your host, Jo Garner, Mortgage Loan Officer. You can connect with me at www.JoGarner.com. Our general topic is WHAT'S AHEAD ON THE REAL ESTATE & FINANCING TRAIL IN 2021? SETTING THE BEST COURSE Subscribe to get Real Estate Mortgage Shoppe podcasts with show notes at www.JoGarner.com Call us while we're live today January 9th, 2021 at (901) 535-9732.
INTRODUCING TOM KING OF BILL KING COMPANY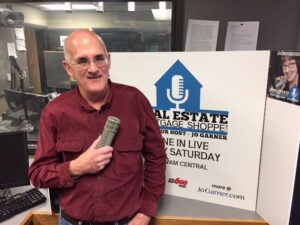 Back in the studio again is Tom King, our expert real estate appraiser and all-around good guy. Tom, during your 40+ years in the appraisal business, you have seen real estate in good times and bad, stable markets and not-so-stable markets. Introduce yourself to our newer listeners and tell us about the types of appraisers you do for your clients. (Tom intros himself)
(Jo) In my earlier years in school, our teacher gave us a report project. We were to interview and ask our parents and grandparents about the biggest differences in how they grew up compared to our modern ways of life. I asked them their fondest memories, direst warnings and their wisdom and motto for life. Even after turning in this homework report, I continued seeking out their stories and learning from them. In a nutshell here's how I would sum up what I learned. "Pay less, save more, earn a lot and be generous to the core."
As we march into the new year, take some time to explore your options on one of the biggest expenses you have affecting your budget—your mortgage. What if you dropped the rate a full point or more and eliminated some years off your mortgage term, how would that make you feel? It would certainly fall under the category of "pay less, save more."
Tom and I have our famous "Magic Binoculars" and we have been peering into the future with them. The lenses are a little foggy but Here are a few financial forecasts we see for 2021:
Home sales and new construction look to continue to do very well.
Mortgage rates are predicted to remain low, but may move up if the Federal Reserve pulls back on their purchase of mortgage-backed securities and if the 10-year bond yield continues to jump up higher like it did this week. But, overall the mortgage rates are predicted to be good most of the year.
Economists predict there will be a slight increase in foreclosures when the moratorium ends, but it is not expected to dampen the market very much. The high credit quality on mortgages is much stronger today versus what it was in the 2008 crash. We are marching into the post-forbearance stretch with a record-breaking UNDERSUPPLY of real estate for sale. So, values and demand should remain robust.
Renters are flocking to homeownership. They are taking advantage of the low, fixed rates they can lock in today and never worry about the landlord raising their rent again.
Homebuyers who were thinking about downsizing have changed their minds. Their parents and children are moving in with them and they are taking this unique opportunity to expand their current living space by renovating or buying a larger home.
It is a sunny day and a joyful hike going into the year, but keep your eyes on the skies. Financial weather systems like a negative change in the job market or a change in the tax system can send us looking for some shelter.
Some of my mortgage clients like Noah and Nora Nowling, who ended up buying the home where they were renting from their landlord. They used down payment assistance to get in for less than $1,000 and locked in a nice low fixed mortgage rate so they could begin immediately making the payments they made each month start building wealth for them instead of for someone else
Other winners are people who make the call and explore the best way to cash in on a refinance to lower their mortgage rate, even shorten the term of the mortgage or roll in higher interest rate debt to the low fixed rate mortgage. Like the Barton's, who erased over ten years off their mortgage and kept the payment about the same.
What do YOU want to accomplish with YOUR mortgage? Make Your Plan. Work Your Plan. If the deal works for you today, do it today. Connect with me, Jo Garner, at www.JoGarner.com or call (901) 482-0354.
Let's turn the microphone over to Tom King, our expert appraiser. Tom, describe the opportunities and obstacles that we are experiencing today and what do you see developing in the coming year? (Tom describes local real estate market last year )
You're on Real Estate Mortgage Shoppe. I'm your host, Jo Garner, Mortgage Loan Officer. What do YOU want to accomplish with your mortgage? Make your plan. Let's work your plan if the deal works for you today, let's do it today. Connect with me at www.JoGarner.com When we come back Tom King will be sharing more of his insights into our coming real estate market. See you back in just a moment.
THE LOOK BACK MEMPHIS TRIVIA CONTEST
2nd segment after 9:15 break: Our Look Back Memphis Trivia Contest is brought to you by notable Memphis historian, Jimmy Ogle. Twelve of his Memphis History lectures entitled Making Memphis – Storytelling by Jimmy Ogle may be viewed by Googling "JIMMY OGLE PINK PALACE". View at JimmyOgle.com. . The Look Back Memphis Trivia Contest is sponsored by John and Jennifer Lawhon of Lawhon Landscape (901) 754-7474 the Lawhon's can help you plan your landscaping if you have a BIG, BIG project or a smaller project or you can do the big project in phases . The Lawhons are giving away a $25 gift card to the first person with the correct trivia answer. If you know the answer to our trivia question, call us at 901 535 WREC 901 535-9732.
Garner # 187 * 09/26/20
Here's our trivia question : Who am I? (go to hints)
Garner # 24 08/06/14
Shrine Building
Question:
Hint: I was built in Downtown Memphis in 1923.
Hint: I was placed on the National Register of Historic Places in 1979.
Hint: I overlook the Cossitt Library to see the Mississippi River to the west.
Last Hint: My name derives from a charitable organization that helps children nationwide with burns.
Answer: Shrine Building. The Shrine Building in Downtown Memphis, Tennessee was built in 1923 to serve as the headquarters of the Al Chymia Shrine, a group of Shriners. It was listed on the National Register of Historic Places in 1979. It was converted to apartments in 1981 and was converted again in 2005 to house 75 condominium apartments. It was designed by architects Jones & Furbringer.
The lower eight floors contained professional offices and the temple itself began on 9th floor.  The 2-story arched windows mark the large auditorium.  The Shriners were forced move in 1936 when they were unable to meet their mortgage. Today, the Al Chymia Shriners Temple is located in East Memphis, and Shriners International has 400,000+ members full of fun and fellowship at 193 temples raising money to support 22 hospitals in the care of children with burns, cleft lips and palates, and spinal cord injuries.
Jimmy Ogle has retired from walking tours in Memphis. Twelve of his Memphis History lectures entitled Making Memphis – Storytelling by Jimmy Ogle may be viewed for FREE on the internet by Googling "JIMMY OGLE PINK PALACE". View JimmyOgle.com for more information.
___________________________________________________________
TOPICS COVERED BY TOM KING, BILL KING APPRAISAL COMPANY
What are the biggest obstacles and opportunities you see in our current real estate market?

What are the biggest obstacles and opportunities you see in the coming year?

What are the most popular ideas you see homeowners using to increase the value in their homes? Example-finishing out the bonus room above the garage, upgrading kitchens and bathrooms….

What are some improvements that might beg trouble later when it is time to sell the home? Example-over improving for the neighborhood, building a second house on the same parcel as your home that is there now. Building something large and immovable that violates neighborhood covenants and restrictions….

What repair items need to be done BEFORE closing? Mortgage underwriters tend to require repairs dealing with the safety, security and sanitation of the home to be completed BEFORE closing… this can cause a second round of negotiations between buyer and seller and might kill the transaction altogether.
TOPICS COVERED BY JO GARNER, MORTGAGE LOAN OFFICER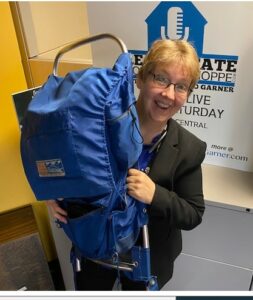 Describe the market as you see it now from the mortgage side of the desk
We are experiencing for the first time a historic TRIFECTA in the real estate market. All at the same time we have seen the lowest mortgage rates ever in our history. Secondly, House values are continuing to climb creating more equity than homeowners could have even dreamed of just a few years ago. Thirdly, the housing market is robust and running at a fast pace.
Describe how homeowners and homebuyers can both win in this market.
We are experiencing a buyers' market AND a seller's market all at the same time.
The main driver for buyers is the record low mortgage rates. Savvy buyers know that, if they can win at getting their offer accepted to purchase a home, they can lock in a record low interest rate that will give them a low mortgage payment for as long as they have the mortgage up to 30 years.
While rents are going up every year all around these buyers, they can enjoy a fixed principal and interest payment, freeing up more and more cash as incomes go up but the principal and interest payment on the mortgage stays the same.
An example of where both the buyer and seller wins in the transaction was the story I shared with you earlier in the show where Noah and Nora Nowling were able to buy the house where they were already living from their landlord. The landlord got a higher price for the home that he did not see getting a few years ago. The Nowlings locked in a historically low fixed rate mortgage with a better than affordable payment.
The main profit for the seller is really clear. Home values are still moving up. Realtor.com reported that nationally year-over-year we are seeing the median home price increase year over year by about 15% causing concerns from some that homes are becoming unaffordable. But, they are using the median home price as a benchmark for their calculations. One thing we have learned about this market in 2020 is that more homes nationwide were sold on the higher-priced end of the spectrum, skewing the median home price number. Appreciation is the important calculation to determine home affordability. Appreciation was only up about 7% and incomes rose about 5%. Based on appreciation and income factors, the picture road looks a lot rosier.
Home values are being pushed up by a number of factors. Two of the biggest reasons our home values are continuing to climb is because of the low inventory of unsold homes. It is common to have multiple offers to buy the same home within less than 3 days. There's just not near enough homes to meet demand from buyers trying to beat the clock on grabbing the best mortgage rates.
How to prepare to profit this fall 2021? Be prepared. Be preapproved.
For homebuyers it is important that you already know your comfort level on a monthly mortgage payment amount and the amount of money you can put down to buy the home you want. Stay within that shelter zone.

For the most effective strategy was we see it from the mortgage desk, buyers who are prepared with a strong preapproval letter win the competitive bidding game many times—even if they did not make the highest offer price, can be the winner over other would-be buyers. It might just be that the seller is not looking for the highest offer, but the surest offer

Let's talk about putting together a winning strategy for you or someone you know.
What do YOU want to accomplish with YOUR mortgage?
REAL ESTATE TIP OF THE WEEK (Tom King shares real estate tip): Jo Garner shares a tip to homeowners on how to get rid of private mortgage insurance on their conventional mortgage
ANNOUNCEMENTS:
Talk Shoppe offers free networking & education to anyone interested in real estate or in business. Talk Shoppe meets every Wednesday 9A-10A CT on zoom Get the zoom web link by going to www.TalkShoppe.com can clicking on Events. Kurt Lau, of Dreamtrips is presenting a class on "ZOOM ETIQUETTE-The Good, The Bad And The Ugly" https://us04web.zoom.us/j/5087794464
Talk Shoppe Talk Shoppe events are free thanks to supporters like Tim Gilliland of www.BackupRX.com When you need to recover lost data on your computer, you will feel very thankful when you call Tim at BackupRX and simply download all your data and system files immediately when you need it. Contact BackupRX about getting your data automatically backed-up at www.BackupRX.com
Thank you to Talk Shoppe sponsor Mary Lou Nowak, owner of Mid-South Home Helpers, providing non-medical assistance to help your aging or handicapped loved one stay comfortably and safely in their own home. Contact Mary Lou Nowak at 901 414-9696.
And thank you to Bill Emmerling of Vista Points. Consult with Bill about setting up a special needs trust for a loved one so they can be well cared for even when you are no longer there to help them. Talk with Bill Emmerling at 901 570-0546 or www.vistapoints.org
2. What's for dinner? Let's support our local family-owned restaurants this weekend.
4. Subscribe at www.JoGarner.com and you can get our weekly blog posts with podcasts conveniently in your inbox.
5. Real Estate Mortgage Shoppe reminds you to MAKE YOUR PLAN. LET'S WORK YOUR PLAN. IF THE DEAL WORKS FOR YOU TODAY, DO IT TODAY.
SPECIAL NOTE: REAL ESTATE MORTGAGE SHOPPE RECOMMENDS THAT YOU CONSULT WITH A FINANCIAL, LEGAL OR OTHER CERTIFIED, LICENSED PROFESSIONAL BEFORE ACTING OR INVESTING ON ANYTHING YOU HEAR OR SEE FROM THE CONTENT ON THIS SHOW OR BLOG POSTS. THE INFORMATION WE SHARE ON REAL ESTATE MORTGAGE SHOPPE IS GENERAL IN NATURE MEANT FOR GENERAL EDUCATIONAL PURPOSES ONLY. ALL EXAMPLES GIVEN FOR ILLUSTRATION PURPOSES ON REAL ESTATE MORTGAGE SHOPPE AND ARE BASED ON TRUE STORIES BUT CHANGE NAMES AND CERTAIN DETAILS THAT DO NOT AFFECT THE INTEGRITY OF POINTS WE ARE MAKING IN THE EXAMPLES.
QUOTE CORNER:
J.R.R. Tolkien "Not all of those who wander are lost."
Steven Wright "Everywhere is walking distance if you have the time."
____________________________________________________________________________________
REJOINDERS:
Miranda Griffin, owner of www.healthymidsouth.net Miranda can help you start some fast, easy healthy routines to your day that can help your quality and quantity of life

Mark McLaurine of Refrigeration Unlimited Mark is the heat and air strategist. He can fix problems and correct issues that could have costs you lots of money in the future.

Rob Draughon and Shelley Rothman of Griffin Clift Everton and Maschmeyer Law Firm 901 752-1133 For your real estate closings call Rob and Shelley.
Transitional Music: "I'm Gonna Be (500 miles)" by The Proclaimers; " Happy Trails" by Roy Rogers and Dale Rogers; "Step by Step" by Whitney Houston; "Memphis" by Johnny Rivers for the Look Back Memphis Trivia Contest
________________________________________________________________________
ABOUT TOM KING, REAL ESTATE APPRAISER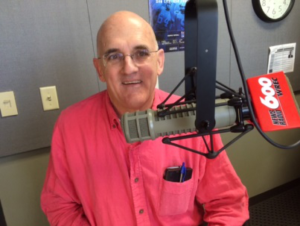 BILL KING COMPANY
Tom is a well- respected and sought after appraiser in Memphis, Tennessee.  He is a second generation appraiser with 40 years of experience.  He has been elected to the Memphis Area Association of Realtors Board of Directors three times.  
Tom is a certified residential appraiser in Tennessee.  He have appraised over 20,000 homes in his career.  A graduate from the University of Tennessee with a degree in real estate, Tom is also a Certified Relocation Professional (CRP).  Tom also has vast experience in dealing appraising real estate for pre-listing sales, cash buyers, divorce settlements, estate settlements. (901) 487-6989
ABOUT JO GARNER-MORTGAGE LOAN OFFICER:

WHAT DO YOU WANT TO ACCOMPLISH WITH YOUR MORTGAGE?
www.JoGarner.com (901) 482 0354 jo@jogarner.com twitter @jogarner NMLS# 757308 (currently working with Sierra Pacific Mortgage, Inc)
"Whatever YOUR personal priorities are, my job is to help you get the mortgage terms that will give you bragging rights when you talk about it and help you score on hitting your goals ."
As a mortgage loan officer, my job is to help you get to the benefits you want from your financing terms. What is most important to you? I can help you find the financing terms that will help you get to what you want. What is your comfort level on a house payment? How much are you comfortable paying down,? What type of financing do you need to get the house you want to buy or refinance?
Different clients have different priorities in life—some are buying their first home with very little down payment funds. Some are recovering from medical challenges, divorces or preparing to send children to college and some are embarking on a long term goal of buying properties to build rental income."
Jo Garner is a mortgage officer with extensive knowledge in tailoring mortgages to her customers who are refinancing or purchasing homes all over the country. She offers conventional, FHA, VA or other loan programs for refinancing and purchases.
Jo can help you look at rent vs buy, when it makes sense to refinance, how to get the best deal on your home purchase financing.
Jo Garner has been in the real estate/financing business for over 25 years.  She got her start in Portland, Maine where she first began her real estate career. She received her real estate education from the University of Southern Maine  and was personally mentored in San Diego, California  by Robert G. Allen, author of Nothing Down, Creating Wealth and The Challenge.
On moving back to West Tennessee in 1987, she went into business buying and selling discounted owner-financed notes secured on real estate.  In 1990 Jo went to work for a residential mortgage company and has been a mortgage loan officer for over 25 years.  Her goal is to offer excellent, affordable service to her customers, tailoring the loan programs to the specific needs of her clients. 
In addition to her work in the mortgage field, Jo Garner  is the primary sponsor and founder of Talk Shoppe in Memphis. www.TalkShoppe.com Jo Garner also host the radio show Real Estate Mortgage Shoppe airing on News Radio AM 600 WREC and iHeart Radio with podcasts and show notes published on www.JoGarner.com