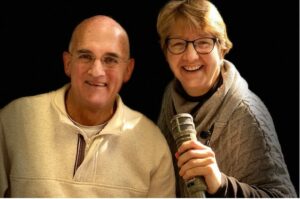 Will the home appraisal give me the value you need? Appraiser and Mortgage Officer explore helpful information and resources you need to know when you are considering paying a higher price than a home's list price. It may be because you want to refinance and pull cash out to remodel or upgrade the home where you live now.
What do YOU want to accomplish with your mortgage? Let's stay connected. Subscribe for weekly Real Estate Mortgage Shoppe podcasts and show notes at www.JoGarner.com Let's work your plans. Call at 901 482-0354.
Jo Garner, Mortgage Loan Officer NMLS#757308 (901) 482-0354 Jo@JoGarner.com www.JoGarner.com
Opening show…
Good morning, Memphis! Welcome to our internet listeners and podcast listeners across the 50 states! You're on Real Estate Mortgage Shoppe. I'm your host, Jo Garner, Mortgage Loan Officer. You can connect with me at www.JoGarner.com. Our general topic is Will The Home Appraisal Give Me The Value I Need? Appraiser and Mortgage Officer Explore Helpful Information and Resources. Subscribe to get Real Estate Mortgage Shoppe podcasts with show notes at www.JoGarner.com Call us while we're live today April 24th at (901) 535-9732.
Introducing Tom King, Appraisal Expert
Back in the co-host chair we have expert appraiser Tom King of Bill King Appraisal Company. Tom has been busy appraising homes for people buying homes and refinancing the one they already own. I think, Tom you are working way past midnight and getting up before sunrise to take care of your customers. Tom introduces himself and shares about the services he offers his clients…)
Affordability Question
(Jo) Some of the most common conversations I have been having with mortgage customers are those concerned with how much value they will get from the home appraisal. These calls come from customers who want to get a cash-out to refinance and remodel the home where they live. We get calls from customers competing with multiple other offers to buy a home. They want to know, "How much higher than the asking price should I offer for this home? Do you think it will appraise for that much?"
Prices of homes are continuing to rise. The median home price of $329,100 is up this week 17% year-over-year. Homes are still affordable right now. Affordability is not determined by median home price. Affordability is calculated by Appreciation. Appreciation and Wage comparisons are still acceptable. For instance, the median home price right now is skewed because sales on lower priced homes are down 25%, while homes selling for above one million dollars are up 108%. The higher number of priced sales and the low number of less expensive home selling is pushing up the median number.
Longer range predictions are for demand to remain high for real estate for years to come. This forecast is based on the emerging households coming from the aging Millennial generation and the Z Generation. These generations will continue to need more housing because they are starting new households and expanding the size of their families. They will continue to need housing to meet those needs.
Resources to help to preliminary value estimates
If you want to do your homework to estimate the highest value you can get on an appraisal for refinancing your home or the highest value you should pay over the list price to buy a home, here are some tools available for you to use.
Connect with an experienced realtor who sells homes in the neighborhood that interests you. A realtor can show you details on homes selling recently in your area.

Check with your city newspaper for detailed data for your targeted area to help you estimate the value of your home. These reports can give you the information you need to make an educated guess for a small fee. In Memphis we have the Chandler Reports at www.ChandlerReports.com

Appraisers like Tom King can do a private appraisal for you, but you would not be able to use their review for mortgage purposes.
When a lender gets an appraisal, they require the appraiser to use "bracketing" when choosing comparable sales to determine the home's value. Bracketing requires the appraiser to pick at least one home inside your neighborhood and at least one comparable sale outside your neighborhood. The appraiser must choose at least one comparable home sale with a value lower than your target home and one comparable sale with a value higher than your target home. You can't always depend on the appraiser to use the house across the street that sold a few weeks ago to get to the value of your home.
Realtors and Mortgage Officers: It pays to know your way around the neighborhood. It pays to know your way around a real estate appraisal. What do YOU want to accomplish with YOUR mortgage? Make your plan. Work Your Plan. If the Deal Works for your today, Let's do it today. Call me at (901) 482-0354 or email Jo@JoGarner.com
Tom King, our expert real estate appraiser, what so you see happening in our market with our real estate values? Give us some examples…. (Tom gives examples of the local Mid-South real estate market and how people are bidding over the listing price)
You're on Real Estate Mortgage Shoppe. I'm your host, Jo Garner, Mortgage Loan Officer. What do YOU want to accomplish with your mortgage? Make your plan. Let's work your plan if the deal works for you today, let's do it today. When we come back Tom King of Bill King Appraisal Company will be sharing some behind the scenes secrets to how appraisers determine a home's value. See you back in just a moment.
Garner # 194 * 04/24/21
Beale Street Brass Notes Walk of Fame
Question: I am a part of a recognition program on a famous street in Downtown Memphis. Who am I?
Hint: I was begun by John Elkington in 1983.
Hint: I have over 160 members now.
Final Hint: One of my latest inductees in Jimmy Ogle!
Answer: Beale Street Brass Note Walk of Fame. On the page facing chapter one of Beale Black & Blue is a 1973 photo of Nat D. Williams standing in front of the rubble which was once the Palace Theater. The photo sums up the sense of utter despondence in the community over the ravages of the urban renewal program on Beale Street. Not only buildings were gone, but also a sense of place and of pride. The earliest, failed efforts at redeveloping Beale gave every reason to believe it was gone forever.
The key to successful redevelopment was envisioning a  new incarnation with both amenities and attractions and connections to the proud past. John Elkington's idea with the Beale Street Brass Note Walk of Fame was to offer a tangible embodiment of the many talented people who had put Memphis music and Beale Street on the world map. The Beale Street Brass Note Walk of Fame honors the musicians, composers, disc jockeys, promoters, and music supporters who have contributed to the unique heritage of Beale Street and are celebrated in the concrete sidewalks in the State of Tennessee # 1 entertainment district. On November 2, Jimmy Ogle will be installed at the next Brass Note on Beale Street. Go to bealestreet.com for the brief biographies on the honorees.
Jimmy Ogle has retired from walking tours in Memphis. Twelve of his Memphis History lectures from the Pink Palace entitled Making Memphis – Storytelling by Jimmy Ogle, and now more than ten hours Downtown Walking Tours are FREE on the internet at . . . You Tube Jimmy Ogle.
View JimmyOgle.com for more info!
___________________________________________________________
TOPICS COVERED BY TOM KING, APPRAISER WITH BILL KING APPRAISAL COMPANY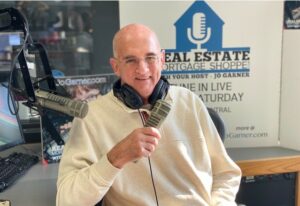 What is the difference between a home appraisal and a home inspection?

What is the difference between a home appraisal and a tax appraisal?

Explain the firewall between the appraiser and the lender and how it works when someone is getting a mortgage to buy a house or refinance.

Briefly describe the three different methods an appraiser determines value- the cost method, the income method and the sales comparison method.

When would you use the cost method

When would you use the income method?

When you use the sales comparison method?

What is bracketing? Give examples of how bracketing works when an appraiser is selecting comparable sales to use for valuation of a home.

Give an example of why the house across the street that just sold may not be a comparable sale the appraiser selects for finding the value on YOUR home.

How to appeal a low appraisal?

Give examples of some appraisals you have done when the buyer offers a higher price than the sales price listed on the home. When has this worked? When has it NOT worked and why?

What criteria to you use to determine if a home is comparable or similar to the home you are appraising?
Age

Square footage of living space

Number of bedrooms and bathrooms What does not qualify as a bedroom?

Condition

Amenities like pool, backyard bar b que entertainment center
What improvements do NOT return the owner dollar for dollar? Finishing the basement or area below grade. This will not count as living space even if it is finished.

Which improvements DO return the owner a high percentage of dollars invested? Upgrading and updating kitchen and bathroom fixtures and flooring.
___________________________________________________________
TOPICS COVERED BY JO GARNER, MORTGAGE LOAN OFFICER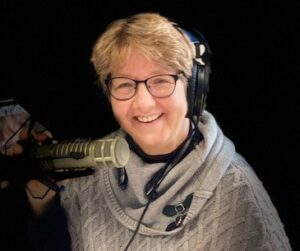 What are some common misconceptions homeowners have when trying to guess the value on their home before starting the refinance process?
The house across the street sold for a high price, so my house will appraise for that amount. Appraisers are required by lenders to use bracketing. They are required to use at least one lower-priced home, one higher-priced home and at least one comparable sale outside the immediate neighborhood.

The home may appraise for more if the owner has invested in updating the countertops, flooring and fixtures or adding other desirable amenities that are present in the higher priced surrounding homes.
Randy the Realtor-Scopes Out A Solution to Raise a Low Appraisal Value
Real estate professionals who can analyze a home appraisal bring massive value to the real estate transaction and their customers. Randy the Realtor sold his listing to a buyer for about $250,000 in a neighborhood where most homeowners had upgraded their houses. Randy's seller on the property had listed for sale had upgraded his home with granite countertops, hardwood floors, and updated plumbing fixtures. The appraisal came in $10,000 lower than the sales price.
Randy the Realtor put on his sleuthing cap and started researching the homes the appraiser used as comparable sales. Randy found that the appraiser had used homes that had not been updated. By pointing this out to the appraiser, Randy could get the appraisal value on his listed home increased by $8,000.
It pays to know your way around the neighborhood. It pays to know your way around a real estate appraisal.
What are some resources these homeowners can tap to make a better estimate on their home value before embarking on the plan to refinance?
Realtors are the number one source. The realtors selling in your neighborhood have studied the sales data that affect your home. Most realtors are happy to supply you the sales data for free to help you make an educated preliminary guess on the value of your home.
For a reasonable fee, www.Chandlerreports.com can give you very detailed sales info about the homes and the types of financing used on the transactions.
Private appraisers like Tom King (901) 487-6989
What rules of thumb to homebuyers want to use when offering OVER the list price on a home to insure they are not overpaying for the home? Share an example of when it works to bid over the asking price.
Here is an example, using a tool our mortgage manager and I use to determine how long it will take the homebuyer to see the home come up to the value he paid for the home over the list price.
A home around Quince and Kirby in East Memphis.
The price around $200,900.
Homebuyer offered $205,900 ($5,000 over the list price)
The house was actual value was $200,000
Based on current appreciation rates, it will take the homebuyer 13 months for the house he bought to increase in value enough to meet the price he offered.
What are some common appraisal problems that stop the mortgage approval process?
Repair issues

Low value

Zoning issues and code violations and neighborhood covenants and restrictions.

Survey problems

Overbuilding for the surrounding neighborhood

A structure not common for the surrounding area-like a dome house or log home in an area where none have sold recently. Two separate homes on one parcel. Too much acreage.
Give some examples of how your mortgage clients have overcome some of these issues.
Roof causing a leak in mortgage approval- the Thompkins story
Tal and Tia Thompkins are empty-nesters and want to down size to a home with just enough room to have the kids and grandkids over to visit but not big enough for everyone to get comfortable moving back in with mom and dad. Their spacious 5 bedroom-3.5 bath mansion with a barn and acreage to mow was cramping their budget.
One of the life-long dreams Tal and Tia have yearned for is to travel around the world doing cruise ship vacations with a travel group of friends. The obstacle stubbornly preventing the Thompkins from getting to see the world was MONEY—or not enough of it.
The Thompkins were excited about reinventing themselves as frequent cruise ship adventurers. They were smitten by a very small, sort of rustic older place with a minute sized storage shed to match the style of the home and a low maintenance, postage stamp sized lawn. Tal and Tia felt at home in the quaint neighborhood and the smaller place would expand their free time and money too.
Bad news came like a black cloud with the home inspection though. The home needed a major roof repair which was going to cost about $3,500. The mortgage company required this to be repaired before closing since it affected the structure and habitability of the house. It looked like a stalemate since the sellers would not have enough money to pay for it until the home closed and the Thompkins did not want to spend $3,500 on a roof for a home they did not own yet.
In this case, the realtor helped negotiate for the seller to pay for the roof repair AND have it done before closing, but only AFTER the Thompkins mortgage was fully approved subject only to the repair being done. The roofing contractor agreed to be paid the day the home sold and the sellers had received their money at the closing table. It was a happy ending helped by the realtor, the lender and the buyer and sellers being willing to negotiate creatively.
REAL ESTATE TIP OF THE WEEK (Tom King offers real estate tip of the week. Areas in a home that are underground or below grade, are not counted as livable space by the appraiser so this space does not add a lot of value): Jo Garner shares tip for homeowners taking advantage of selling their current home and buying up to the home they thought they would never attain using the power of the ultra-low interest rate. If you tried a couple of years ago to look at selling your home and buying a more expensive home and the costs was too high, try again. The ultra low mortgage rate is making even the higher priced homes more affordable.
ANNOUNCENTS:
Talk Shoppe offers free networking & education to anyone interested in real estate, business or health and wellness. Talk Shoppe meets every Wednesday 9A-10A CT Go to www.TalkShoppe.com That's Talk (shoppe) TalkShoppe.com and click on the Events tab. You will see the virtual zoom web address. This Wednesday April 28th, 2021 Talk Shope presents: "The Mastermind Principle: based on the book Think and Grow Rich by Napoleon Hill."
Talk Shoppe events are free thanks to supporters like Tim Gilliland of www.BackupRX.com When you need to recover lost data on your computer, you will feel very thankful when you call Tim at BackupRX and simply download all your data and system files immediately when you need it. Contact BackupRX about getting your data automatically backed-up at www.BackupRX.com
Thank you to Talk Shoppe sponsor Ed Hill of Masters Roofing for making Talk Shoppe's free education and networking free to our community. For an expert roof repair or replacement, call Ed Hill at 901 273-6594.
Thank you to Talk Shoppe's newest sponsor, Suzan David. Is your website broken or unfinished? Suzan David can fix it. Contact her at www.webandstorymedic.com
2. The marketplace is opening up again. Don't forget to spend time with those you love. What great memory can you make with your loved ones today? There is no better time than today to do it.
4. Subscribe at www.JoGarner.com and you can get our weekly blog posts with podcasts conveniently in your inbox.
5. Real Estate Mortgage Shoppe reminds you to MAKE YOUR PLAN. LET'S WORK YOUR PLAN. IF THE DEAL WORKS FOR YOU TODAY, DO IT TODAY.
SPECIAL NOTE: REAL ESTATE MORTGAGE SHOPPE RECOMMENDS THAT YOU CONSULT WITH A FINANCIAL, LEGAL OR OTHER CERTIFIED, LICENSED PROFESSIONAL BEFORE ACTING OR INVESTING ON ANYTHING YOU HEAR OR SEE FROM THE CONTENT ON THIS SHOW OR BLOG POSTS. THE INFORMATION WE SHARE ON REAL ESTATE MORTGAGE SHOPPE IS GENERAL IN NATURE MEANT FOR GENERAL EDUCATIONAL PURPOSES ONLY. ALL EXAMPLES GIVEN FOR ILLUSTRATION PURPOSES ON REAL ESTATE MORTGAGE SHOPPE AND ARE BASED ON TRUE STORIES BUT CHANGE NAMES AND CERTAIN DETAILS THAT DO NOT AFFECT THE INTEGRITY OF POINTS WE ARE MAKING IN THE EXAMPLES.
QUOTE CORNER:
"Price is what you pay. Value is what you get." Warren Buffett
"Sometimes you never know the value of a moment, until it becomes a memory." Dr. Seuss
____________________________________________________________________________________
REJOINDERS:
Miranda Griffin, owner of www.healthymidsouth.net

Genell Holloway, insuring your trusted golden benefits (901) 270-1127

Leah Anne Morse and Taylor Morse of Cartridge World of Collierville (901) 853-3230
Transitional Music: "Until I Reach The Highest Ground" by Stevie Wonder; "21" by Roger Miller and Dean Martin; " Your Love Lifts Me Higher and Higher" Jackie Wilson; "Memphis" by Johnny Rivers for the Look Back Memphis Trivia Contest
__________________________________________________________________________________
ABOUT TOM KING, REAL ESTATE APPRAISER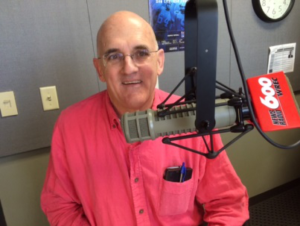 Tom is a well- respected and sought after appraiser in Memphis, Tennessee.  He is a second generation appraiser with 40 years of experience.  He has been elected to the Memphis Area Association of Realtors Board of Directors three times.  
Tom is a certified residential appraiser in Tennessee.  He have appraised over 20,000 homes in his career.  A graduate from the University of Tennessee with a degree in real estate, Tom is also a Certified Relocation Professional (CRP).  Tom also has vast experience in dealing appraising real estate for pre-listing sales, cash buyers, divorce settlements, estate settlements. (901) 487-6989
ABOUT JO GARNER-MORTGAGE LOAN OFFICER: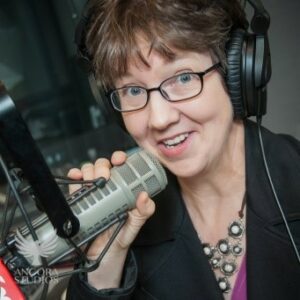 WHAT DO YOU WANT TO ACCOMPLISH WITH YOUR MORTGAGE?
www.JoGarner.com (901) 482 0354 jo@jogarner.com twitter @jogarner NMLS# 757308 (currently working with Sierra Pacific Mortgage, Inc)
"Whatever YOUR personal priorities are, my job is to help you get the mortgage terms that will give you bragging rights when you talk about it and help you score on hitting your goals ."
As a mortgage loan officer, my job is to help you get to the benefits you want from your financing terms. What is most important to you? I can help you find the financing terms that will help you get to what you want. What is your comfort level on a house payment? How much are you comfortable paying down,? What type of financing do you need to get the house you want to buy or refinance?
Different clients have different priorities in life—some are buying their first home with very little down payment funds. Some are recovering from medical challenges, divorces or preparing to send children to college and some are embarking on a long term goal of buying properties to build rental income."
Jo Garner is a mortgage officer with extensive knowledge in tailoring mortgages to her customers who are refinancing or purchasing homes all over the country. She offers conventional, FHA, VA or other loan programs for refinancing and purchases.
Jo can help you look at rent vs buy, when it makes sense to refinance, how to get the best deal on your home purchase financing.
Jo Garner has been in the real estate/financing business for over 25 years.  She got her start in Portland, Maine where she first began her real estate career. She received her real estate education from the University of Southern Maine  and was personally mentored in San Diego, California  by Robert G. Allen, author of Nothing Down, Creating Wealth and The Challenge.
On moving back to West Tennessee in 1987, she went into business buying and selling discounted owner-financed notes secured on real estate.  In 1990 Jo went to work for a residential mortgage company and has been a mortgage loan officer for over 25 years.  Her goal is to offer excellent, affordable service to her customers, tailoring the loan programs to the specific needs of her clients. 
In addition to her work in the mortgage field, Jo Garner  is the primary sponsor and founder of Talk Shoppe in Memphis. www.TalkShoppe.com Jo Garner also host the radio show Real Estate Mortgage Shoppe airing on News Radio AM 600 WREC and iHeart Radio with podcasts and show notes published on www.JoGarner.com