Today on Real Estate Mortgage Shoppe we want to encourage you not to give up on your dream of homeownership. If you want to own a home but don't have enough money down or run into other obstacles, don't give up. There is a solution to every challenge. We will be talking about solutions for low-to-moderate income borrowers. Education, financing for repair and renovation and down payment assistance programs are available to many in the Memphis area. (You can find programs in your geographic area too around the country )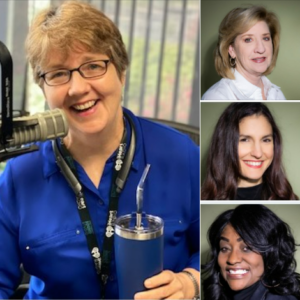 What do YOU want to accomplish with YOUR mortgage? Make your plan. Let's work your plan. If the deal works for you today, do it today. Call me and let's explore YOUR financing options. Subscribe for weekly Real Estate Mortgage Shoppe podcasts with show notes at www.JoGarner.com
To Your Success,
Jo Garner, Mortgage Loan Originator NMLS # 757308 (901) 482-0354 www.JoGarner.com
To listen to today's show please click below!
____________________________________________________________________________________________________________________________________
LET'S GET STARTED…
(Jo) (Good morning, Memphis! Welcome to our internet listeners and podcast listeners across the 50 states! You're on Real Estate Mortgage Shoppe. I'm your host, Jo Garner, Mortgage Loan Officer. You can connect with me at www.JoGarner.com. Our general topic is YOUR DREAM OF HOMEOWNERSHIP- HELP WITH EDUCATION, RENOVATION AND DOWN PAYMENT ASSISTANCE. Subscribe to get Real Estate Mortgage Shoppe weekly blogposts with podcasts at JoGarner.com Call us while we are live today October 29th, 2022 at 901 535 9732.
INTRODUCING TRUDIE MCCLELLAND OF UNITED HOUSING AGENCY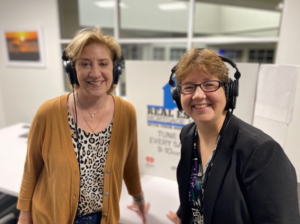 Back in the Real Estate Mortgage Shoppe studio we have Trudie McClelland of United Housing Agency here in Memphis. United Housing Agency has on your team Spanish-speaking representatives and instructors. Trudie, you are the Lending Department manager and Loan Officer at United Housing, Inc. a non-profit that has been in existence more than 25 years. You primarily work on the low-to-moderate income home repair loan program. Most importantly are a champion for the low-to-moderate income home buyer, helping people and their families enjoy owning their own home. (Trudie has about a minute to introduce herself and mention some of the programs offered by United Housing)
(Jo)

Whatever you are trying to achieve or overcome, don't give up. Think outside the box, ask for help, seek advice from professionals or someone knowledgeable and experienced in the direction you are going. But don't give up. There is a solution for every challenge. This reminds me of a story I have heard many times—you probably have too. It's called "

Learn from your problems."

A man's favorite donkey falls into a deep precipice. He can't pull it out no matter how hard he tries. This not-so-smart-not-so-nice guy therefore decides to bury the donkey alive. Soil is poured onto the donkey from above. The donkey feels the load, shakes it off, and steps on it. More soil is poured. It shakes it off and steps up. The more the load was poured, the higher it rose. By noon, the donkey was grazing in green pastures.
Carley Clemmon's Story Rising From the Ashes Following Divorce
Carley found herself in what felt like the ash heap of life following some grueling years going through a divorce process. She had to build back her credit and self confidence.
Divorce can be very devastating—not just financially but emotionally, and affects so many aspects of how people see life. Carley had been married for many years and she and her husband had always owned their own home. After the divorce she had to sell the house and go back to renting. It was over 3 years of building back her credit, paying off old bills and—reinventing herself as a person.
Carley had a choice to make. She could give in and let this resentment and negative events crush her in the dust, or she could choose to rise from the ashes, creating a quality life as a better person. Carley chose to reinvent herself and recreate a life she would love and help others in the process. A big part of living out this dream was to own her own home again. Carly would make the home her castle and security blanket—complete with a she-shed out back.
She found a house that she loved but she lacked funds to pay for the down payment and other costs. Down Payment Assistance enabled her to buy the house where she wanted to live. The down payment assistance program handed her the "keys" to start her new life.
(Jo) Trudie McClelland of United Housing Agency you have been helping low-to-moderate income homebuyers and homeowners for many years. Talk about some of the help you offer through United Housing starts launching into her topics until we go to 9:15 AM break to continue after break) United Housing Agency's special low-to-moderate income loan programs will accept a minimum credit score of 580 and higher. Maximum loan amount for home purchases is $125K. Interest rates are in the 4's at this present time. Maximum loan amount for renovation and repair loan is $15K. Repair loans put a high priority on the higher ticket items like Heating and Air Systems, Roofing, Plumbing, fixing code violations, weatherization and more. Loans take about six to eight weeks to process.
You're on Real Estate Mortgage Shoppe. I'm your host, Jo Garner, Mortgage Loan Officer. What do YOU want to accomplish with your mortgage? Make your plan. Let's work your plan if the deal works for you today, let's do it today. Connect with me at JoGarner.com. When we come back you will be hearing more from Trudie McClelland and Priscilla Reed of United Housing. Greg Inman of Next Day Access will be joining us after break too. We will see you back in just a moment.
2nd segment is after 9:15 break from about 9:18Am to 9:30 AM break
It's time to talk shop with Talk Shoppe's Business Tip For Real Estate Professionals. Talk Shoppe is a m
arketing company offering free education and networking to anyone interested in real estate or in business or health and wellness. Talk Shoppe is made possible by the financial support of its sponsors. For more about Talk Shoppe, go to www.TalkShoppe.com (shoppe) For our Talk Shoppe Business Tip today we have Talk Shoppe sponsor , Greg Inman of Next Day Access. Greg, you have some happy customers. You helped their aging or handicapped loved ones to remain safely and comfortably in their own home. You bring freedom to people who gain movement and mobility in their home when you install stair lifts, grab bars, wheel chair ramps and more. Greg Inman of Next Day Access, what is our Talk Shoppe Business Tip for Real Estate Professionals today?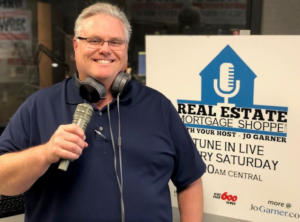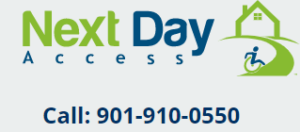 Greg Inman of Next Day Access (901) 881-6769 https://www.nextdayaccess.com/memphis-tn/
Talk Shoppe Business Tip from Greg Inman of Next Day Access:
The holidays are coming and you may plan to have family members come visit. If one or more of your family members is having difficulty moving around or is handicapped, talk with Greg Inman right away. Work a plan for making some simple modifications to your home to make it easy for your family to move around and be safe and comfortable.
TOPICS COVERED BY TRUDIE MCCLELLAND OF UNITED HOUSING AGENCY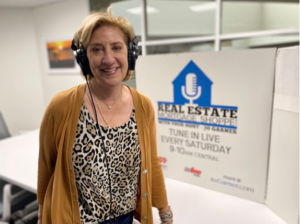 1. Overview of lending department
Cherry Mortgages and home  repair loans
Partner layering and dpa
Amy Schaftlein, Executive Director of United Housing Agency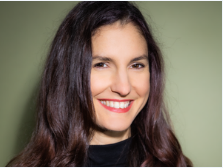 Overview of United Housing
Wolf River Bluffs
Veteran rental housing
Priscilla Reed, Director of Education and Counseling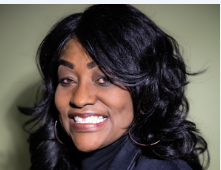 Home Buyer Education – who are the
classes geared toward
What can they expect from classes?
Whats the process to sign up?
When are the classes offered?
Trudie McClelland
Loan Officer 
o. 901-728-6936 | www.uhinc.org
2750 Colony Park Dr.  St 1
Memphis, TN  38118
________________________________
3rd segment following 9:30 break about 9:35 am to 9:45 am
TOPICS COVERED BY JO GARNER, LICENSED MORTGAGE LOAN ORIGINATOR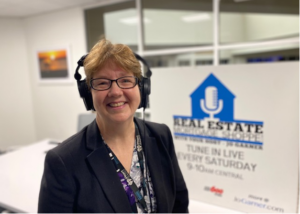 OTHER DOWN PAYMENT ASSISTANCE PROGRAMS TO HELP HOMEOWNERS
There are other down payment assistance programs available to first-time home buyers in other states other than Tennessee. Most of them have restrictions, similar to the programs we have been discussing today. Some of these restrictions are not owning a home within the last 3 years, income restrictions based on the number of people in the household and the location of the property. If you want to know more, Google "Down Payment Assistance" and the name of YOUR state and you should hit the jack pot. Many metropolitan cities have their own down payment assistance programs with certain restrictions. ask an experienced, reputable realtor in your area what programs THEY recommend. They usually know what programs are good and which ones may be not so advantageous. You can also check with Rob Chrane at Down Payment Resource, supported by Housing Finance Agencies across the country, for assistance programs in YOUR city and state. http://downpaymentresource.com/about/leadership/

TENNESSEE HOUSING DEVELOPMENT AGENCY WWW.THDA.ORG
If you are an active duty US military veteran or an honorably discharged service member, (or even a surviving spouse of a veteran in some cases), the VA loan allows you to purchase your home with zero down payment. There is an upfront VA funding fee added to the top of a VA mortgage but the veteran enjoys a mortgage without having to pay a monthly mortgage insurance fee.
You can use the VA mortgage program to purchase you primary residence and it can be a single-family home or duplex, tri-plex or quadra plex as long as the veteran lives in one of the units.
For more on Veteran Loans and dispelling myths go to :
http://jogarner.com/veteran-home-loans-benefits-veterans-realtors-serve/
The USDA Rural Housing 100% Mortgage Program– Are you considering buying in an area that is not so densely populated as the big city? If your household income does not exceed the USDA limit for your county and state and you can apply for the USDA Rural Housing 100% loan.
If the property is in an eligible area for USDA lending, and if my mortgage client needs a nothing down loan, my client and I compare the move-in costs and payment amount if they used an FHA loan or a USDA loan. The USDA usually is better because their upfront mortgage insurance added to the top of the loan and the monthly mortgage insurance is much lower using the 100% USDA loan versus the FHA loan program.
For more about the USDA Rural Housing 100% program:
https://www.rd.usda.gov/about-rd/agencies/rural-housing-service
FHA Government Insured Loan Program
The government FHA 3.5% down payment product. This loan is very popular but, due to the high amount of upfront mortgage and the monthly mortgage insurance that can remain in the mortgage payment for the life of the loan (in some cases.) For more about the FHA loan, go to: www.hud.gov
Fannie Mae's HomeReady 3% down conventional program- https://singlefamily.fanniemae.com/originating-underwriting/mortgage-products/homeready-mortgage
This 3% program is great to compare against the FHA loan. The HomeReady program has a maximum income household limit determined by the state and county where the subject property is located.
Freddie Mac has a conventional loan product that is also great to compare against the FHA loan. Freddie Mac's Home Possible requires 3% down payment. This program has a maximum household income limit determined by the state and county where the subject property is located. https://sf.freddiemac.com/working-with-us/origination-underwriting/mortgage-products/home-possible

The Conventional Community 97% loan is still around. This program has some interesting guidelines that allow homebuyers that do not meet some of the other programs to qualify for this one—especially in designated zip codes. For more about this 3% down payment loan program go to https://www.fanniemae.com/singlefamily/97-ltv-options

Several banks and mortgage companies have their own down payment assistance programs. The company I am with now has a down payment assistance program for our clients.

For real estate investors buying investment homes 1 to 4 units, the minimum down payment is 15% to 20% of the price. However, for some investors I have been able to combine other types of financing to get them into those rental investments for zero or close to zero down.
CELEBRATING WITH HOMEOWNERS WHO USED DOWN PAYMENT ASSISTANCE-THE JOHANASON'S STORY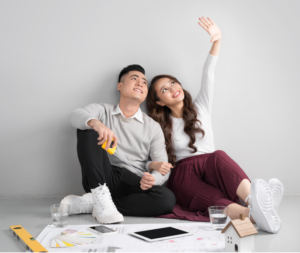 I got to attend the closing with two of my mortgage clients—a married couple who have spent much of their lives serving others overseas. On returning stateside they really wanted to own their first home. Their challenge was not having the funds to close on a home and not having a large income to afford a payment on a house like the one they needed.
The Johanssons (not their real names) put a good realtor on their team who listened to what they really wanted and needed in their home. The realtor watched the market daily for months until she found a home that the Johanssons knew was meant to be their home.
But the challenge was that the price of the house with a normal down payment would wreck their budget and leave them no emergency funds. The Johanssons laid out their boundaries on payments and move-in costs. Because of their income level and the location of the home they wanted to buy, they qualified for a special down payment assistance product that offered $15,000 down payment assistance and a lower than market interest rate. Using this product, the house was well within their grasp. The payment was comfortable and they had emergency funds left over too.
When we all arrived at the title office to complete the closing of the loan and transfer of title to the Johanssons, it was a celebration time. While Mr. Johansson signed the papers, Ms. Johansson talked excitedly about how she planned to decorate the home and make it a happy place for their family and friends to come visit. When the last paper was signed and notarized, Mr. and Ms. Johansson rushed into each other's arms in celebration of achieving he their dream of owning their own home. We were all laughing and cheering. It was a long won victory.
As we took pictures and shared more stories of the Johansson's journey to homeownership, I felt that rush of happiness and fulfillment, knowing I had a part in making a lifelong dream come true for this very deserving couple. I reminded myself, "This is why get up, get ready and get to work each day. This is why I do what I do as a mortgage loan officer."
4th segment following 9:45 am break about 9:48 to 9:56 am
REAL ESTATE TIP OF THE WEEK ( Trudie McClelland
Jo Garner's Tip: If you want to buy a home but are sitting on the fence because you think interest rates are high, let me encourage you to take advantage of this market. It is the first time in two years that you can find a house you truly want to live in and have a better chance of getting your offer accepted.
Don't buy a home if you can't afford it, but if you can rearrange your expenditures so that you can afford to buy a house you would really like to live in, let's look at your financing options.
Economists are saying that over the next year either houses will be going up in value and mortgage rates coming down. OR, mortgage rates will be going up and home prices coming down. Either way you look at it, the forecast is that buying a home will be less expensive today and more expensive tomorrow.
ANNOUNCEMENTS:
Talk Shoppe offers free networking & education to anyone interested in real estate or in business or in health and wellness. Talk Shoppe meets every Wednesday 9A-10A CT at Concorde Career College 5100 Poplar Ave 1st floor Memphis, TN (Clark Tower). You can also join the even on zoom. Go to www.TalkShoppe.com and click the Events tab for the link to get into the event online. This Wednesday November 2nd 2022 9A CT Jordan Oliver will be presenting "Credit Repair-What You Don't Know Can Hurt You!", J Dewitt Management, jdewittoliver@gmail.com, 901-205-6423
Thank you to these sponsors who make Talk Shoppe's free networking and education free to our community. Talk Shoppe could not offer the business building tools they offer without the special sponsors who contribute .
Thank you to Tim Flesner, our business consultant with Business Management Solutions Equip4success.biz Tim can help you get your business on track for success. He can help you move in a life like you want to live. 901 213-7830
Thank you to Brett Carter of Servicemaster by Cornerstone. When you have a fire, flood or bio hazard in your home or office, don't go it alone, call Cornerstone. Brett Carter 901 832-6005
HAPPY HALLOWEEN THIS WEEKEND! MAKE IT FUN AND MAKE SOME HAPPY MEMORIES
4. Subscribe at www.JoGarner.com and you can get our weekly blog posts with podcasts conveniently in your inbox.
5. Real Estate Mortgage Shoppe reminds you to MAKE YOUR PLAN. LET'S WORK YOUR PLAN. IF THE DEAL WORKS FOR YOU TODAY, DO IT TODAY.
LEGAL STUFF: SPECIAL NOTE: REAL ESTATE MORTGAGE SHOPPE RECOMMENDS THAT YOU CONSULT WITH A FINANCIAL, LEGAL OR OTHER CERTIFIED, LICENSED PROFESSIONAL BEFORE ACTING OR INVESTING ON ANYTHING YOU HEAR OR SEE FROM THE CONTENT ON THIS SHOW OR BLOG POSTS. THE INFORMATION WE SHARE ON REAL ESTATE MORTGAGE SHOPPE IS GENERAL IN NATURE MEANT FOR GENERAL EDUCATIONAL PURPOSES ONLY AND NOT AN OFFER TO LEND.. ALL EXAMPLES GIVEN FOR ILLUSTRATION PURPOSES ON REAL ESTATE MORTGAGE SHOPPE AND ARE BASED ON TRUE STORIES BUT WE USE FICTIONAL CHARACTERS AND DO NOT DIRECTLY REFLECT REAL PEOPLE OR EXACT DETAILS IN ANY OF THE SITUATIONS.
QUOTE CORNER: "Start where you are. Use what you have. Do what you can." Arthur Ashe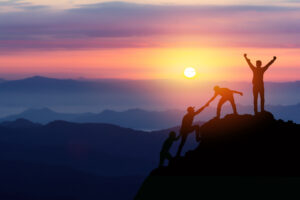 ____________________________________________________________________________________
REJOINDERS:
Pat Goldstein, Crye-Leike Realtors West TN and North Ms 901 606-2000
Troy and Lynn McDonald of Erin McDonald Insurance Agency 901 849-7101
Sonia Balcer, Montrose California
Transitional Music: "Home" by Daughtery; "The House That Built Me" Miranda Lambert ; "Home" by Roger Miller; "Taking Care of Business: by Bachman Turner Overdrive
PICK UP YOUR COPY OF "CHOOSING THE BEST MORTGAGE-THE QUICKEST WAY TO THE LIFE YOU WANT" by: JO GARNER
An essential guide for real estate professionals and their customers.
Now on Amazon and Barnes and Noble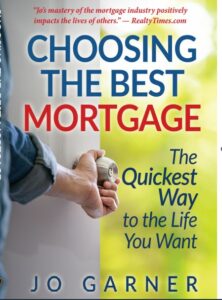 ABOUT TRUDIE MCCLELLAND, UNITED HOUSING AGENCY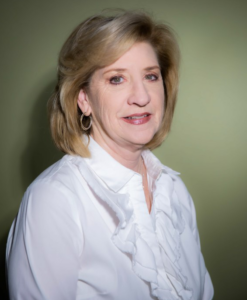 I am the Lending Department manager and Loan Officer at United Housing, Inc. a non-profit that has been in existence more than 25 years.
I was born and raised in Nashville in a Real Estate family.  My grandmother was the first female realtor in the State of TN.
I hold a BBA from the Business school at Memphis State and a Masters of Art for Teaching from the University of Memphis 😊
(Note the first time I graduated and the second )
I am a walking scorer volunteer for the Fed Ex  St. Jude championship for the past 22 years.
I will celebrate my 45th wedding anniversary to my college sweetheart in December.
The pride of my life is our precious one year old granddaughter, Anna.
I am thankful every day for my position at United Housing, where I am able to help people repair and maintain their largest asset their home!
Trudie McClelland
Loan Officer 
o. 901-728-6936 | www.uhinc.org
2750 Colony Park Dr.  St 1
Memphis, TN  38118
ABOUT JO GARNER-MORTGAGE LOAN OFFICER: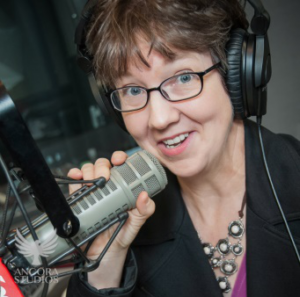 WHAT DO YOU WANT TO ACCOMPLISH WITH YOUR MORTGAGE?
www.JoGarner.com (901) 482 0354 jo@jogarner.com twitter @jogarner NMLS# 757308
(currently working with Cardinal Financial Company, Limited Partnership NMLS #66247 equal housing opportunity 2645 Appling Rd 102 Memphis, TN 38133 ) Online loan application https://online.cardinalfinancial.com/#/p/apply/jogarner
www.cardinalfinancial.org for licensing info www.nmlsconsumeraccess.org/EntityDetails.aspx/company/66247 "Whatever YOUR personal priorities are, my job is to help you get the mortgage terms that will give you bragging rights when you talk about it and help you score on hitting your goals ."
As a mortgage loan officer, my job is to help you get to the benefits you want from your financing terms. What is most important to you? I can help you find the financing terms that will help you get to what you want. What is your comfort level on a house payment? How much are you comfortable paying down,? What type of financing do you need to get the house you want to buy or refinance?
Different clients have different priorities in life—some are buying their first home with very little down payment funds. Some are recovering from medical challenges, divorces or preparing to send children to college and some are embarking on a long term goal of buying properties to build rental income."
Jo Garner is a mortgage officer with extensive knowledge in tailoring mortgages to her customers who are refinancing or purchasing homes all over the country. She offers conventional, FHA, VA or other loan programs for refinancing and purchases.
Jo can help you look at rent vs buy, when it makes sense to refinance, how to get the best deal on your home purchase financing.
Jo Garner has been in the real estate/financing business for over 25 years.  She grew up in West Tennessee and got her start in real estate in Portland, Maine where she first began her real estate career. She received her real estate education from the University of Southern Maine  and was personally mentored in San Diego, California  by Robert G. Allen, author of Nothing Down, Creating Wealth and The Challenge.
On moving back to West Tennessee in 1987, she went into business buying and selling discounted owner-financed notes secured on real estate.  In 1990 Jo went to work for a residential mortgage company and has been a mortgage loan officer for over 25 years.  Her goal is to offer excellent, affordable service to her customers, tailoring the loan programs to the specific needs of her clients. 
In addition to her work in the mortgage field, Jo Garner  is the primary sponsor and founder of Talk Shoppe in Memphis. www.TalkShoppe.com Jo Garner also host the radio show Real Estate Mortgage Shoppe airing on News Radio AM 600 WREC and iHeart Radio with podcasts and show notes published on www.JoGarner.com Pick up Jo Garner's book on Amazon or Barnes and Noble "Choosing the Best Mortgage-The Quickest Way to the Life You Want"