Good morning, Memphis! Welcome to our internet listeners and podcast listeners across the 50 states! You're on Real Estate Mortgage Shoppe. I'm your host, Jo Garner, Mortgage Loan Officer. You can connect with me at www.JoGarner.com.. Our general topic is. HOW TO FINANCE HOME IMPROVEMENTS. Today is March 26th, 2022. I am your host, Ed Hill of Masters Roofing—guest hosting for Jo Garner, Mortgage Loan Officer with Sierra Pacific Mortgage. Connect with Jo Garner at www.JoGarner.com To reach Ed Hill of Masters Roofing, call 901 273-6594.
To hear the audio of today's show click below!
Today we are sharing ways to finance your home improvements.
Our guest in the studio is manager of the Sierra Pacific Mortgage for the Memphis and Southaven offices and works with Jo Garner, Kyle Porter. Kyle is a very experienced mortgage officer and is a great source of advice if you are exploring methods to finance your home improvements. It does not cost anything to talk with the loan officers at Sierra Pacific Mortgage. To reach Kyle Porter at 901 590-7193
The process of getting preapproved for a mortgage.
If you want to purchase a home or refinance. Know what you want to accomplish. Know what you can afford monthly and upfront.
The loan officer can pull credit and show you terms on different types of loans to see which program will be the best fit for you. You don't have to pay the loan officer to talk with them. The loan officer gets paid by the mortgage company when the loan closes and you get your money.
Ways To Pay For Roof Repairs And Replacement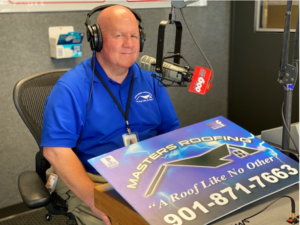 Ed Hill, Senior Consultant, Masters Roofing Midsouth
Roof Factoids
Roofing products are affected by the supply chain debacle

Roofing prices are going up now and will go even higher soon

Roofing protects your loved ones and your biggest investment
Roof Financing
Insurance

Savings

Cards

ReFis

Gifting

DIY

Payments

Bankers

Liquidation
Ed Hill, with Masters Roofing offers, assists customers with finding the right financial method that leads to resolving the roof problems and bring roofing peace to homes all over the Memphis region.
Ed Hill, Senior Consultant, with Masters Roofing Midsouth has helped homeowners resolve their roofing problems since 2008. With his help, almost 1000 homeowners have found roofing peace. Call 901-273-6594 for free, friendly expert roof advice, honest roof inspections, estimates and assistance with insurance claim work. Listen free to his home improvement show, MemphisHomeMaintenanceShow.Podbean.Com
____________________________
TOPICS COVERED BY KYLE PORTER
TOPICS COVERED BY DAVID CORWIN :
Program Overview – Well built, affordable housing is essential to the vitality of communities in rural America. Rural Development's Housing Programs give families and individuals the opportunity to buy, build, or repair affordable homes located in rural America. The Section 502 Guaranteed Loan Program assists approved lenders in providing low- and moderate-income households the opportunity to own adequate, modest, decent, safe and sanitary dwellings as their primary residence in eligible rural areas. Eligible applicants may purchase, build, rehabilitate, improve or relocate a dwelling in an eligible rural area with 100% financing. The program provides a 90% loan note guarantee to approved lenders in order to reduce the risk of extending 100% loans to eligible rural homebuyers – so no money down for those who qualify! Eligibility for these loans, loan guarantees, and grants is based on income and varies according to the average median income by county.
Single Close Construction – The single close loan process is utilized to close both the short term construction loan and long term permanent home loan simultaneously. The interest rate is fixed for both loans and the borrower only needs to sign one set of loan documents. The single close offers two payment options during construction, interest only or full PITI, and either can be escrowed along with a contingency reserve up to 10% of the cost of construction. The Loan Note Guarantee is issued after this closing, and the lender is protected before a shovel goes in the ground. Approved lenders must have appropriate construction lending experience and adequate controls for interim construction cost disbursements, but do not require any additional approval process through the Agency.
Manufactured Housing and Pilot – The Guaranteed Loan Program allows for the purchase of new manufactured homes, single- or multi-width units, placed on permanent foundations built to FHA guidelines (HUD Handbook 4960.3). Currently, an Agency Pilot program is in effect which allows for the purchase of existing manufactured units, on permanent foundations that meet HUD requirements, built Jan 1, 2006 or newer. States included in the pilot are: CO, IA, LA, MI, MS, MT, NV, NH, NY, ND, OH, OR, PA, SD, TN, TX, UT, VT, WA, WV, WI, and WY.
Interested applicants can apply for a Section 502 Guaranteed Loan through USDA Rural Development's network of approved lenders. These approved lenders are also your point of contact for any questions or scenarios you wish to have reviewed for possible eligibility. A list of active lenders, searchable by state, can be found here: https://www.rd.usda.gov/sites/default/files/RDGRH-AllStatesList.pdf . Interested lenders can reach out to us at sfhgld.lenderpartner@usda.gov .
For more information, visit our website at: https://www.rd.usda.gov/ .
(3rd SEGMENT starts at about 9:34am )
ANNOUNCEMENTS:
Talk Shoppe offers free networking & education to anyone interested in real estate or in business or in health and wellness. Talk Shoppe meets every Wednesday 9A-10A CT at Concorde Career College 5100 Poplar Ave 1st floor Memphis, TN (Clark Tower). You can also join the even on zoom. Go to www.TalkShoppe.com and click the Events tab for the link to get into the event online. This Wednesday March 30TH, 2022 9A- 10A Central Join us at Talk Shoppe for The Mastermind Principle based on the book "Think and Grow Rich" by Napoleon Hill. Break into a small group of business owners like yourself and give and receive resources, referrals and other help.
Talk Shoppe is offering business owners a chance to reach their target markets by word of mouth. Talk with us about a special limited-time offer for reaching your audience with your message over radio. Talk Shoppe has a special affordable way for you to achieve this. Call me Jo Garner at 901 482-0354 or email me at jo@jogarner.com
2. Let's solemnly and earnestly pray for those under attack in Ukraine.
4. Subscribe at www.JoGarner.com and you can get our weekly blog posts with podcasts conveniently in your inbox.
5. Real Estate Mortgage Shoppe reminds you to MAKE YOUR PLAN. LET'S WORK YOUR PLAN. IF THE DEAL WORKS FOR YOU TODAY, DO IT TODAY.
SPECIAL NOTE: REAL ESTATE MORTGAGE SHOPPE RECOMMENDS THAT YOU CONSULT WITH A FINANCIAL, LEGAL OR OTHER CERTIFIED, LICENSED PROFESSIONAL BEFORE ACTING OR INVESTING ON ANYTHING YOU HEAR OR SEE FROM THE CONTENT ON THIS SHOW OR BLOG POSTS. THE INFORMATION WE SHARE ON REAL ESTATE MORTGAGE SHOPPE IS GENERAL IN NATURE MEANT FOR GENERAL EDUCATIONAL PURPOSES ONLY. ALL EXAMPLES GIVEN FOR ILLUSTRATION PURPOSES ON REAL ESTATE MORTGAGE SHOPPE AND ARE BASED ON TRUE STORIES BUT WE USE FICTIONAL CHARACTERS AND DO NOT DIRECTLY REFLECT REAL PEOPLE OR EXACT DETAILS IN ANY OF THE SITUATIONS.
QUOTE CORNER:
____________________________________________________________________________________
REJOINDERS:
Suzan David, webandstorymedic.com

Sonia Balcer, Montrose, California

Rob Draughon and Shelley Rothman, Real Estate Attorneys at Griffin, Clift Everton and Maschmeyer (901) 752-1133
Transitional Music: "I Might Be Cheap, But I'm Not Broke" by Rik Roberts; "Fixing A Hole" by the Beatles; "If My Nose Was Running Money" by Aaron Wilburn
PICK UP YOUR COPY OF "CHOOSING THE BEST MORTGAGE-THE QUICKEST WAY TO THE LIFE YOU WANT" by: JO GARNER
An essential guide for real estate professionals and their customers.
"Choosing the Best Mortgage-The Quickest Way to the Life You Want" is an essential guide for consumers and real estate professionals that will give them a good understanding of the loan products out there. They will have at a guide to the advantages the disadvantages of those loan products—when to use them and when not to use them.
The people stories give examples to help real estate professionals. Consumers that are looking now will benefit and I could easily see this book as a great resource for anybody in the future who want to buy real estate or restructure their finances using a mortgage.
Now on Amazon and Barnes and Noble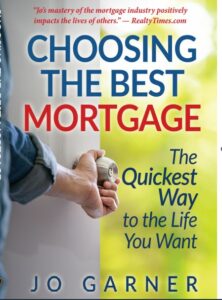 _
ABOUT ED HILL OF MASTERS ROOFING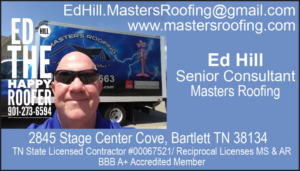 Ed Hill has been in the residential roofing industry since 2008 and has been Senior Consultant with Masters Roofing Memphis TN since 2010.  He has personally assisted about 800 homeowners with roof replacement and many others with roof and exterior repairs.  He is an active member of the Greater Memphis Business Network International chapter and is the official Masters Roofing consultant to TPC Southwind.  He holds three earned degrees including a doctorate but tries not to let those get in his way of serving his customers!  For free roof advice, free inspections, and free estimates and bids for roof replacement or roof repair call Ed Hill at 901-273-6594. Learn more at #EdHillMastersRoofing and at MemphisHomeMaintenanceShow.Podbean.Com
Ed Hill, Senior Consultant
Masters Roofing
2845 Stage Center Cove
Bartlett TN 38134
901-273-6594
EdHill.MastersRoofing@gmail.com
TN State Licensed Contractor #00067521/ Reciprocal Licenses MS & AR
BBB A+ Accredited Member Business
Platinum Preferred Contractor Owens Corning / GAF Master Elite Installer
Guild Quality Member / Angie's List
www.EdHillMastersRoofing.webs.com
Podcast https://MemphisHomeMaintenanceShow.podbean.com
You Tube Channel: Ed Hill Masters Roofing
http://Instagram.com/EdHillMastersRoofing
www.Facebook.com/EdHillMastersRoofing
ABOUT KYLE PORTER, BRANCH MANAGER OF SIERRA PACIFIC MORTGAGE CORDOVA, TENNESSEE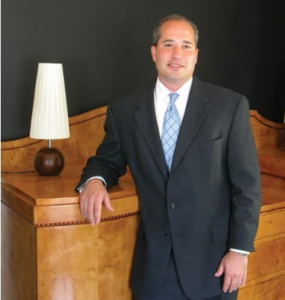 Kyle is a native Memphian that has been in mortgage banking in the Mid-South for 20+ years. Specializing in construction lending and first-time home buyers, Kyle and his team at Sierra Pacific Mortgage make it a point to treat every customer and client like they are family, making sure each one is given the hands-on attention that is needed in the mortgage process. Kyle is heavily involved in the real estate community, serving on the Affiliate Board for the Area Association of Realtors and is an active volunteer for Habitat for Humanity and Youth Villages.
ABOUT JO GARNER-MORTGAGE LOAN OFFICER: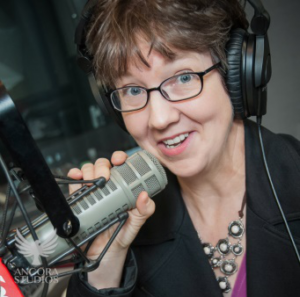 WHAT DO YOU WANT TO ACCOMPLISH WITH YOUR MORTGAGE?
www.JoGarner.com (901) 482 0354 jo@jogarner.com twitter @jogarner NMLS# 757308 (currently working with Sierra Pacific Mortgage, Inc)
"Whatever YOUR personal priorities are, my job is to help you get the mortgage terms that will give you bragging rights when you talk about it and help you score on hitting your goals ."
As a mortgage loan officer, my job is to help you get to the benefits you want from your financing terms. What is most important to you? I can help you find the financing terms that will help you get to what you want. What is your comfort level on a house payment? How much are you comfortable paying down,? What type of financing do you need to get the house you want to buy or refinance?
Different clients have different priorities in life—some are buying their first home with very little down payment funds. Some are recovering from medical challenges, divorces or preparing to send children to college and some are embarking on a long term goal of buying properties to build rental income."
Jo Garner is a mortgage officer with extensive knowledge in tailoring mortgages to her customers who are refinancing or purchasing homes all over the country. She offers conventional, FHA, VA or other loan programs for refinancing and purchases.
Jo can help you look at rent vs buy, when it makes sense to refinance, how to get the best deal on your home purchase financing.
Jo Garner has been in the real estate/financing business for over 25 years.  She got her start in Portland, Maine where she first began her real estate career. She received her real estate education from the University of Southern Maine  and was personally mentored in San Diego, California  by Robert G. Allen, author of Nothing Down, Creating Wealth and The Challenge.
On moving back to West Tennessee in 1987, she went into business buying and selling discounted owner-financed notes secured on real estate.  In 1990 Jo went to work for a residential mortgage company and has been a mortgage loan officer for over 25 years.  Her goal is to offer excellent, affordable service to her customers, tailoring the loan programs to the specific needs of her clients. 
In addition to her work in the mortgage field, Jo Garner  is the primary sponsor and founder of Talk Shoppe in Memphis. www.TalkShoppe.com Jo Garner also host the radio show Real Estate Mortgage Shoppe airing on News Radio AM 600 WREC and iHeart Radio with podcasts and show notes published on www.JoGarner.com Get the book by Jo Garner Choosing the Best Mortgage-The Quickest Way to the Life You Want at Amazon and Barnes and Noble.