Are you thinking about investing in real estate to bring some of your life dreams to fruition? Today we are visiting with a real estate trainer who can travel to your city and show you "hands on" how to find the right properties fund them, fix them and make a profit on them. We will look at tradional AND non-traditional mortgages to build your portfolio.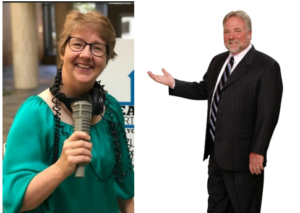 What do YOU want to accomplish with YOUR mortgage? I can make the mortgage process EASY. Call me or text me at (901) 482-0354. Subscribe to get weekly Real Estate Mortgage Shoppe podcast with show notes at www.JoGarner.com
Host #JoGarner #MortgageExpert
Guest #TonyYoungs #RealEstateInvestmentTraining
(1st segment 9:06am to 9:15Am) 1ST SEGMENT 9 MINUTES
(Jo)LET'S GET STARTED…(Jo) (Good morning, Memphis! Welcome to our internet listeners and podcast listeners across the 50 states! . You're on Real Estate Mortgage Shoppe. I'm your host, Jo Garner, Mortgage Loan Originator.You can connect with me at www.JoGarner.com. Our general topic YOUR NEXT REAL ESTATE INVESTMENT-FIND IT, FUND IT, FIX IT, MAKE A PROFIT FROM IT.
Introducing Tony Youngs of Tony Young's Real Estate Investing Training.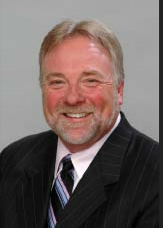 (Jo) You have been to the seminars.  You have bought the books and tapes. If you have not made a lot of money, the missing ingredient is hands-on "in the field" training.  Tony Youngs is a well-known real estate investment trainer who will come to your hometown and literally take you by the hand.  He will help you find the best deals, analyze them, inspect them, estimate repairs, do title searches, write the offers, and find a buyer for you and with you.  There is no better way to learn than by actually doing it in the real world.  (Tony has about 1.5 minutes or so to introduce himself and talk about the services he does for his clients)
(Jo) Reasons to Buy Real Estate
If I asked everyone listening to this show why they were interested in buying real estate, when you sift through to the core, the common reasons are to earn an extra income and become wealthier. To be successful at investing in real estate you need a much more detailed vision of how you will get started and carry through to the profit line on your wishes.
One way to avoid taking some very expensive "seminars" in making costly mistakes on your real estate investing journey, is to join and get engaged with your local real estate investor association. Connect regularly with people who have already established a successful track record with the real estate investing portfolio. Chances are good that they made a few bad mistakes. Learning from their mistake is much easier than learning from your own mistakes. Memphis Investors Group is a great resource of experienced investors that can help you in your journey. Check in your city for a local real estate investor group that can teach you the ropes.
Take classes on real estate financing through your real estate association or from adult continued education classes on real estate financing and other areas of study that can help you know your options for tenant screening, property management, and financing. Buy successful real estate investors lunch and get their advice when you need to make a decision.
Working as a mortgage loan officer for over 30 years, I can share with you a few things I learned from several successful real estate investor clients. Here is one motto they seem to all have: "Have multiple options, take many opportunities." Here is an example of a real estate investor who used a non-traditional mortgage option to acquire a very profitable property quickly and with ease.
Darrell Daeson- Less Paperwork-Quicker Closing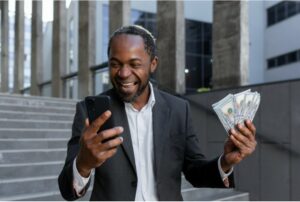 Darrell Daeson owned his home, his own business and was doing well as a landlord on two houses down the street. At a real estate investor meeting a friend told him about an opportunity to purchase a home at a good price where Darrell liked to buy. The house was bringing in good rent money. Darrell did some numbers in his head and realized this deal was too good to pass up.
Darrell's challenge was his tax returns. His business did not show a lot of profit the past year due to some infrastructure shifts that would pay off later. Darrell had an excellent tax accountant who helped him to legally lower his taxable income. But he knew a bank or mortgage company would say he did not make enough money to buy another house. How could he buy
For Darrell I presented the DSCR (Debt Service Cash Return) mortgage program. This program would still require Darrell to have good credit, twenty percent or more down payment since it was investment propert. He would need to verify his funds to close, good title and an acceptable appraisal.
Darrell liked the DSCR program because the mortgage company would not require income documents. Instead, the mortgage company would simply make sure that Darrell's new mortgage payment including taxes and insurance did not exceed the monthly rent income on that property.
Darrell could buy this home he wanted and start getting the rent income right away without having to wait another year for his next tax return income to look better. Other advantages to the program included that he would not have to give to the bank or mortgage company mounds of paperwork from his other rental properties to establish income. The interest rate was higher than the rates on traditional mortgages, but it was fixed for 30 years. One day he could look at refinancing if it made sense. Using the non-traditional DSCR mortgage program saved Darrell Daeson time AND money.
(Jo) Tony Youngs, you have mastered finding, funding, figuring out the costs and finally collecting the profit on buying, fixing up real estate property. Take a couple of minutes before we head to break to start launching into some of your great info.
(Tony Youngs has a couple of minutes or so to launch into his topics before 9:15 am break. We will continue with his topics following break)
You're on Real Estate Mortgage Shoppe. I'm your host, Jo Garner, licensed mortgage loan originator. What do YOU want to accomplish with your mortgage? I can make the home purchase mortgage process easy. It is easy to get started. Contact me at (901) 482-0354 or at www.JoGarner.com Real estate appraiser, Tom King will be sharing some more of his insights when we come back . See you back in just a moment.
2ND SEGMENT 13 MINUTES
TOPICS BY TONY YOUNGS OF TONY YOUNGS REAL ESTATE INVESTING TRAINING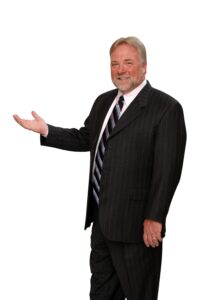 TOPIC One = Fears
One of the main things that holds people back is Fear. I will show you how my clients eliminated their fear and go from A to B to C and making a profit.
TOPIC Two = A System and Discipline
One of the first things I learned in a real estate seminar is you must have a system, and the discipline to follow that system. I will be teaching you how my clients and I find off market properties that others don't see.
TOPIC Three = What sets me apart from others
Every week, I plot a course of Foreclosures to visit, I then drive those neighborhoods and knock on doors of every house with no pride of ownership. Everyone is afraid of door knocking and I am glad. Because that leaves more deals for me and my clients. Everyone else uses the internet, and letters, I keep on knocking and I get the best deals.
TOPIC Four = The rising costs of Renovation
Be a supervisor of your rehabs, you do the hiring of subs and always get 3 estimates.
TIP OF THE WEEK: Attend a Foreclosure Auction
5 reasons,
Meet cash Buyers

Get a fresh list of Bankruptcies

Get a Fresh list of Bank owned properties

Find out what percentage homes are selling for (Ie. 80% of ARV)

Develop money partner relationships.
(3rd SEGMENT 9:34 AM to 9:45 AM CT)
3RD 11 MINUTES
TOPICS COVERED BY JO GARNER, LICENSED MORTGAGE OFFICER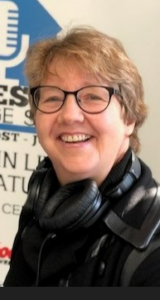 COMMON PLANS FOR PROFIT THAT REAL ESTATE INVESTORS USE IN THE CURRENT MARKET
Traditional vs Non-Traditional Financing Options for Investors
Non-Traditional Financing. We shared the story of Darrell Daeson earlier in this show. He used a temporary hard money loan to get the money that included in the one loan the funds to buy the house and tdo the repairs. He had to put down about 25% of his own money in the deal.
After doing the repairs on the house, he signed up a tenant. He then called me to let me know the repairs were done on the rental home and he had a tenant.
At that point Darrell and I put together permanent financing to pay off the hard money loan. I used a non-traditional DSCR (Debt Service Coverage Ratio) that only used income from the monthly rent on the property we were refinancing. No tax returns, no paystubs required. Easy peasy. Darrell had to have acceptable credit and funds to close. The property had to appraise for a value 25% higher than our new loan amount.
Traditional:
Example: Sales price on the single-family investment property 15% to 20% down
Sales price: $200,000
Down payment: $30K 15% down payment to $40K 20% down payment
Closing costs approx. $4,000 plus extra points if the lender charges them extra for the interest rate.
Prepaid taxes and insurance $3,500
= $47,500 + any extra points for the rate. 1 point = 1% of the loan amount
Sellers are allowed to pay up to 2% of the sales price toward the buyer's closing cost if these terms are negotiated into the home purchase contract.
=$45,500 plus the one or more points to buy the current interest rate.
HOW TO GET OVER BARRIERS TO BUY INVESTMENT REAL ESTATE
Niles Nelson's story -Slow But Sure Method of Real Estate Investing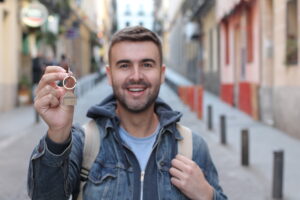 A The most popular and well-known real estate mortgage product is the 30 year fixed rate mortgage where the real estate investor who is buying a home to rent to tenants for income. They typically invest a 20% down payment with some closing costs added too. The interest rate on the 30 year investment loan is about 1% or so higher than the lower rate paid by homebuyers buying a home to use as their primary residence. (And an important note—When you are buying a primary residence, you can get into a home with as little down as 3.5% or zero down payment. If you are buying a primary residence and not rental property, there is also no limit on how many other real estate properties you have financed.)
Niles found a house in a stable neighborhood. He did some research on Craig's List and with his realtor and determined that the area supported a strong rental market too with rents going up steadily per year. Niles paid close to the list price –not a bargain price since the value came in around the price he paid.
Niles got great terms though-a 30 fixed rate with 20% down payment. The principal and interest payment that would never go up The rent income? Niles was getting in his mailbox every month enough rent so that he had an almost instant positive cash flow per month. Rents were going up and Niles figured the following year or the year following he could raise the rent and enjoy an even higher positive cash flow.
Niles could have put down only 15% if he did not mind paying a little bit in private mortgage insurance. Niles could have borrowed against his 401k or he could have used funds from his home equity line of credit secured on his primary residence if he was short funds to put down on the house he purchased.
On real estate investment loans, the borrower is allowed a maximum of 10 financed properties in his or her name. He or she can own a lot more than 10 properties but only 10 financed properties—not including commercial buildings. Because of this maximum financed property rule, Niles planned to get about 8 properties over the course of time and eventually pull some of the equity out of a few of them to pay off the rest of the properties completely so he could enjoy 30 year fixed rates on even more of his property purchases.
Some investors who own additional homes with equity built up can do a cash out refinance and use the cash out for a down payment on purchasing the next rental home.
In a rising interest rate market, real estate investors are trying to buy properties right now using a fixed rate mortgage. On loans with no prepayment penalties the option is still there to refinance to a lower rate and payment later if mortgage rates should creep back down.
Another popular real estate investment property mortgage product is what I call the Quick Cash Back Refinance. For investors who have cash or credit lines set up to purchase fixer upper properties for cash and fix them up, they can get the money they used to purchase the house back right after they finish the repairs without having to wait out the 6 months seasoning requirement. The 12-month seasoning requirement on the traditional 15, 20 or 30 year cash out refinance on investment property means that people buying a home for investment must own the property for at least 12 months before doing a refinance and getting cash back from the loan.
Traditional Financing
Some of the safest and most common mortgage products used by real estate investors
Standard 30 year fixed rate conventional mortgage. I see investors using the 30-year fixed rate mortgage as a tool to create bigger positive cash flows because, as the rental income these investors receive each month continues to increase, their principal and interest payment on their 30-year mortgage stays the same. The investor's profit is the expanding margin between the higher rents they receive and the fixed, low principal and interest payment that never changes.

Renovation and repair mortgages for homeowners and investors too.
With the high demand for homes in the current market and the shortage of homes available for sale, you have to know where to look to find a bargain in this competitive market. You also have to know how to finance these bargain properties since so many of the bargain priced properties are fixer-uppers. It takes a special loan to finance a home needing major repairs and renovation.
Give me a call and let's talk about the property YOU want to buy.
Hard money- when to use it. Hard money is usually money from private sources and not through the bank or mortgage company. Real Estate investors tend to use hard money when they need money fast to purchase a home and renovate it but only need the money for a short time. Hard money tends to have a much higher interest rate than the market rates and requires upfront cash to pay for the use of the funds. To pay back the hard money, investors usually sell the home at a higher price after fixing it up and pay off the hard money loan at the closing and pocket the profits. If you are not going to keep the property very long, hard money can be a convenient.

Credit lines – Credit lines are great for temporarily getting funds to pay cash quickly for a home to fix up and resell or refinance after repairs are done to pay off the credit lines and pocket the positive Some of my investors have borrowed temporarily on their 401k retirement funds, cash value on life insurance policies and they have used an equity line of credit that is secured on their primary residence or other properties.
If the real estate investor plans to keep the home for a good while for rental income, usually we work out a plan to for me to refinance the property with a fixed rate, permanent mortgage to pay off the credit lines and private money loan so that those lines of credit will be available for purchasing the next real estate bargain.
Non-Traditional Financing
DSCR
Purchase loan:
1:1 ratio PITI payment to monthly lease amount
Monthly House payment including principal and interest, taxes, insurance, mortgage insurance and any association fees cannot exceed the monthly lease amount. The lender wants to make sure you are losing money each month
Minimum 20% down payment for purchase loan for investment properties. The lender will require source of funds to close to be properly verified. Rate term refinances maximum loan-to-value is 75%. True cash out refinances, like when borrowers are paying off a temporary hard money loan or paying off credit lines they used to buy and repair the property.
Homes must be in good condition
Good title
Good credit
Benefits for using the DSCR:
For DSCR borrowers who are self-employed and do not show enough income to qualify for the loan after taking legal tax write offs. The income on the DSCR loan concentrates on the rental property income and not personal income.
For DSCR borrowers who own several rental properties and do not want to take the time and trouble to produce mounds of paperwork to verify income and expenses on the other properties as they are required to do on traditional financing. Since the DSCR loan is only looking at the income on the subject property being purchased or refinanced, documentation on Income and expenses on the other properties are not required.
Borrowers buying or refinancing a rental property can do the loan in the name of their LLC in most cases.
.
If you are using hard money to purchase the property and renovate the home, then your hard money loan needs to be one mortgage including the price of the home and the funds for repairs all in the same loan. The reason it is important to have both the purchase price and the repairs into one loan is because, if you want to refinance to a permanent loan you can pay off the one loan and lenders do not consider it a cash out refinance. The will allow you to refinance as soon as the repairs are completed.
If you have the purchase and the repairs financed separately into two separate loans permanent lenders will consider this a cash-out refinance and -out refinance and ou will be required to wait 12 months from the day your purchased the home before you can refinance to pay off the 2nd lien loan.
What do YOU want to accomplish with YOUR mortgage?
I can make the home purchase or refinance loan easy for you.
It is EASY to get started. Just call or text me at 901 482-0354
Email me at Jo@JoGarner.com
Or connect at www.JoGarner.com
4th segment following 9:45 am break about 9:48 to 9:56:51 am CT
4TH SEGMENT 8 MIN 51 MIN
REAL ESTATE TIP OF THE WEEK
Tony Young's tip ( approx. 1 min ): To meet more home repair contractors, hang out at your local Home Depot, Lowes or other home improvement stores. When contractors come in to buy sheet rock, paint or other home repair items, ask them for their business card. You never know when you will need one of these contractors when other contractors you have used before are not available.
Jo Garner's mortgage tip:
Are you waiting for rates to get lower before you buy a house? You are paying a 100% interest rate if you are paying rent, because you are paying 100% to the landlord and earning ZERO equity for yourself.
Connect with me at (901) 482-0354 Jo@JoGarner.com www.JoGarner.com
ANNOUNCEMENTS FROM SPONSORS:
Talk Shoppe offers free networking & education to anyone interested in real estate or in business or in health and wellness. Talk Shoppe meets every Wednesday 9A-10A CT at Concorde Career College 5100 Poplar the 1st floor in the Memphis Clark Tower and also on zoom. Go to www.TalkShoppe.com and click the Events tab for the link to get into the event online. This Wednesday November 15th, 2023, Donate gift cards and come and bid on mystery purses at the Talk Shoppe Old Bag Charity Auction. "Ma and Pa McDonald" (Troy and Lynn Mcdonald) and Lance Walker of Walker Auctions will be auctioning purses filled with gift cards and other items. Proceeds will benefit the Neighborhood Christian Center kids
For more about this auction , go to www.TalkShoppe.com or call Lynn McDonald at 901 849-7101.
Thank you to Craig Jennings and Marla Roethe of Avalon Capital for your sponsorship and support for this radio show. For temporary money to buy and renovate an investment property, Avalon Capital has the funds you need to build your real estate portfolio. Connect with Avalon Capital at 901 417 8727.
Talk Shoppe could not offer this education and networking free to our community without some very giving sponsors. Thank you to sponsors Randy and Sherry Harbur of Harbur Realty. Sherry Harbur is the realtor you want to call when you want to buy land, or commercial real estate or real estate investment property. Sherry Harbur can guide you to safe harbor with your real estate purchase. Call Sherry Harbur of Harbur Realty at 901 878-3308
Today is Veteran's Day. Thank you to our veterans who sacrificed for your freedom. Thank you for your sacrifice for our freedom.
Subscribe to get weekly Real Estate Mortgage Shoppe podcasts with show notes at www.JoGarner.com
5. Real Estate Mortgage Shoppe reminds you to MAKE YOUR PLAN. LET'S WORK YOUR PLAN. IF THE DEAL WORKS FOR YOU TODAY, DO IT TODAY.
LEGAL STUFF: SPECIAL NOTE: REAL ESTATE MORTGAGE SHOPPE RECOMMENDS THAT YOU CONSULT WITH A FINANCIAL, LEGAL OR OTHER CERTIFIED, LICENSED PROFESSIONAL BEFORE ACTING OR INVESTING ON ANYTHING YOU HEAR OR SEE FROM THE CONTENT ON THIS SHOW OR BLOG POSTS. THE INFORMATION WE SHARE ON REAL ESTATE MORTGAGE SHOPPE IS GENERAL IN NATURE MEANT FOR GENERAL EDUCATIONAL PURPOSES ONLY AND NOT AN OFFER TO LEND.. ALL EXAMPLES GIVEN FOR ILLUSTRATION PURPOSES ON REAL ESTATE MORTGAGE SHOPPE AND ARE BASED ON TRUE STORIES BUT WE USE FICTIONAL CHARACTERS AND DO NOT DIRECTLY REFLECT REAL PEOPLE OR EXACT DETAILS IN ANY OF THE SITUATIONS.
QUOTE CORNER: QUOTE CORNER "Ninety percent of all millionaires become so through owning real estate. More money has been made in real estate than in all industrial investments combined. The wise young man or wage earner of today invests his money in real estate." – Andrew Carnegie, billionaire industrialist
____________________________________________________________________________________
REJOINDERS:
Don Hutson, best-selling author and Hall of Fame Speaker www.donhutson.com

Suzan David, Web Master www.webandstorymedic.com

Vincent Demps, private investigator with Masterchek.com
Transitional Music: "The Future Looks Good" by OneRepublic," "Almost Got Away" by 6982 MotesJones.com; "The Story of Your Life" by Matthew West; "Taking Care of Business" by Bachman Turner Overdrive for the Talk Shoppe Business Tip For Real Estate Pros
PICK UP YOUR COPY OF "CHOOSING THE BEST MORTGAGE-THE QUICKEST WAY TO THE LIFE YOU WANT" by: JO GARNER
An essential guide for real estate professionals and their customers.
Now on Amazon and Barnes and Noble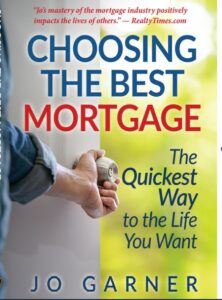 ___________________________________________________________________
ABOUT TONY YOUNGS, TONY YOUNG'S REAL ESTATE INVESTMENT TRAINING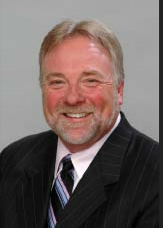 Tony began his real estate investment career after attending a seminar in 1986. By applying the techniques he learned, he was able to make a profit on his first deal equal to a years wages at his regular full time job as an aircraft mechanic, an occupation he eventually gave up forever.
Tony found his niche in the distressed single family industry and has mastered the art of going out in the market and finding unlisted properties. He is the author of the amazing "Hidden Market" System, a system of finding and acquiring properties with no for sale signs, no advertising, no competition, whatsoever. These discoveries have earned him prestigious speaking engagements on some of the biggest real estate events in the world with audiences of 30 people to 80,000.
Over time he has been involved in more than a thousand successful real estate transactions, he has negotiated with approximately 200 distressed property owners per year, averages close to 100 property inspections a year, He has attended foreclosure auctions in just about every state in the nation and established hundreds of contacts from cash investors around the country. Tony has done about 100 title searches per year by mastering the courthouse records room in all fifty states.
Tony Youngs has been a featured guest on countless radio, and television programs and has contributed articles and information to several magazines and data collecting services, including realtytrac. Tony has trained over nine thousand students to become successful real estate investors.
ABOUT JO GARNER-MORTGAGE LOAN OFFICER: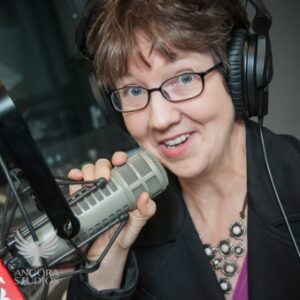 "Whatever YOUR personal priorities are, my job is to help you get the mortgage terms that will give you bragging rights when you talk about it and help you score on hitting your goals ."
As a mortgage loan officer, my job is to help you get to the benefits you want from your financing terms. What is most important to you? I can help you find the financing terms that will help you get to what you want. What is your comfort level on a house payment? How much are you comfortable paying down,? What type of financing do you need to get the house you want to buy or refinance?
Different clients have different priorities in life—some are buying their first home with very little down payment funds. Some are recovering from medical challenges, divorces or preparing to send children to college and some are embarking on a long term goal of buying properties to build rental income."
Jo Garner is a mortgage officer with extensive knowledge in tailoring mortgages to her customers who are refinancing or purchasing homes all over the country. She offers conventional, FHA, VA or other loan programs for refinancing and purchases.
Jo can help you look at rent vs buy, when it makes sense to refinance, how to get the best deal on your home purchase financing.
Jo Garner has been in the real estate/financing business for over 25 years.  She grew up in West Tennessee and got her start in real estate in Portland, Maine where she first began her real estate career. She received her real estate education from the University of Southern Maine  and was personally mentored in San Diego, California  by Robert G. Allen, author of Nothing Down, Creating Wealth and The Challenge. 
On moving back to West Tennessee in 1987, she went into business buying and selling discounted owner-financed notes secured on real estate.  In 1990 Jo went to work for a residential mortgage company and has been a mortgage loan officer for over 25 years.  Her goal is to offer excellent, affordable service to her customers, tailoring the loan programs to the specific needs of her clients.  
In addition to her work in the mortgage field, Jo Garner  is the primary sponsor and founder of Talk Shoppe in Memphis. www.TalkShoppe.com Jo Garner also host the radio show Real Estate Mortgage Shoppe airing on News Radio AM 600 WREC and iHeart Radio with podcasts and show notes published on www.JoGarner.com Pick up Jo Garner's book on Amazon or Barnes and Noble "Choosing the Best Mortgage, The Quickest Way to the Life You Want"