Today on Real Estate Mortgage Shoppe we will be visiting some reasons that people love owning their own home. You might get an idea on how to better monetize and enjoy some of the advantages of owning your own home. Pat Goldstein will be giving some tips for those out looking to buy a home or sell their home. Miranda Griffin of healthymidsouth.net will be giving us some health tips on how to live better so we can enjoy more of our families in the home.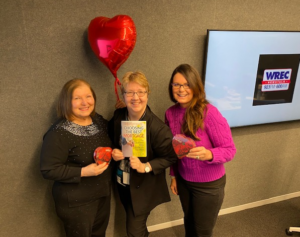 What do YOU want to accomplish with YOUR mortgage? Make your plan. Let's work your plan. If the deal works for you today, let's do it to day. Connect with me at www.JoGarner.com (901) 482-0354
To Your Success,
Jo Garner, Mortgage Loan Officer NMLS# 757308 Sierra Pacific Mortgage NMLS# 1788 Memphis, TN (Equal Housing Lender)
_______________________________________________________________________________________________________________________________________________________________________
Good morning, Memphis! Welcome to our internet listeners and podcast listeners across the 50 states! You're on Real Estate Mortgage Shoppe. I'm your host, Jo Garner, Mortgage Loan Officer. You can connect with me at www.JoGarner.com. Our general topic is A BETTER LIFE WITH LOVE AND A LEGACY WITH THE RIGHT HOME AND HOME LOAN. Thank you to real estate attorneys Rob Draughon and Shelly Rothman of Griffin Clift Everton and Maschmeyer for sponsoring this episode of Real Estate Mortgage Shoppe. For your real estate purchase or refinance, all Rob and Shelley at (901) 752-1133. Subscribe to get our weekly blogposts with podcasts at www.JoGarner.com. Call us while we are live today February 12TH, 2022 at 901 535 97321
(Jo) Back in the studio we have Pat Goldstein of Crye-Leike Realtors. Pat has over 35 years experience in the West Tennessee and North Mississippi real estate markets. She has won several awards in her real estate career and earned many designations. Pat, people in our networking groups call you the "Gold Standard" in real estate. You certainly are! Take a moment and tell our listeners a little bit about yourself and what you do for your clients. (Pat has about 1.5 minutes to tell our listeners about herself and what she does for her clients.)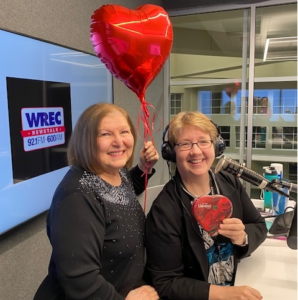 (Jo)
Work Smarter Not Harder-Raymond Ridley's Story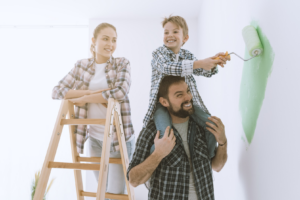 Owning your own home can bring joy and satisfaction in so many ways having nothing to do with money. A home is your castle. It is the neighborhood where your children grow up, where family memories are made and are retold for years during family gatherings. These things are priceless … but the financial benefits can be great, too.
Raymond Ridleya licensed real estate broker and full-time investor, has successfully owned, rehabbed, and sold over 500 homes and apartment units. Raymond started out as a hard-working, money-making realtor, but having to shovel half of his earnings over to Uncle Sam for taxes wasn't his cup of tea. Working harder was not the answer. He had to figure out how to work smarter.
Raymond told a bunch of fellow realtors and investors, "I have probably made more money in real estate than anyone in this room, and I have probably lost more money in real estate than anyone in this room. When someone earns an hourly wage, he has to be on the job every day to earn his pay. When he builds wealth by buying real estate, the tenants pay him rents—even when he is on vacation."
Raymond presented six reasons to enjoy investing in real estate:
Cash flow on a rental property is equal to the monthly income minus the mortgage payment including taxes and insurance. (So: Income – PITI = Cash Flow).
If you plan to keep the rental house a long time, the 30-year fixed-rate mortgage is a great tool. With a 30-year mortgage, you enjoy a principal and interest payment that stays the same for the life of the loan. This means that every rent increase affords you a pay raise. While the rent goes up, your payments stay the same, which gives you a bigger and better margin.
Appreciation is the rate that the house value increases every year. Raymond pointed out that there is a direct correlation between positive cash flow and appreciation. Cash flow is usually less per month in areas with higher appreciation rates. For example, real estate investors who buy homes in areas that are going up in value faster compared to other areas usually pay a higher price with a smaller profit each month on rent income.
Real estate can provide a wonderful tax shelter enabling an investor to make a six-figure income and pay zero taxes.(consult with your tax professional.) Raymond confessed that sheltering almost all of his income was where he learned to work smarter and not harder.
To shelter $50,000 per year in income, an investor would need approximately $1,000,000 in real estate. Raymond prefers having ten houses valued at about $100,000 over 30 houses valued at $30,000. With ten houses, he has only ten tenants and ten potential dramas, which sounds a lot better than 30 tenants with a potential 30 problems.
Thanks to amortization, with each mortgage payment the principal balance is paid down at a faster pace. The investor builds equity on the house as the mortgage is paid off. Later, the investor may choose to borrow against this equity to purchase another property.
The fifth advantage of owning real estate is leverage. Real estate is one of the few investments that allows the investor to borrow almost the entire value of the investment without a large lump sum of cash.
Last but not least: investing in real estate opens opportunities for family relationship bonding while working together in the investment business.
What do YOU want to accomplish with YOUR mortgage? Do you plan to buy a home, a vacation home or rental property? The Federal Reserve is vowing to move their Fed rate up multiple times this year and next year, which can send rates and payments on variable rate debt uncomfortably beyond your budget. Do you want to explore a refinance of your home to include your home equity line of credit and credit cards all into one fixed-rate mortgage? Let's explore the best loan terms to help you feel some love toward your home AND your loan. You will feel good about yourself too for taking action to shelter your wealth. Connect with me at JoGarner.com or call and we can talk (901) 482-0354.
(Jo) Pat Goldstein, what do some of your real estate clients love about owning their home? (Pat can start to launch into her topics until we get to the 9:15 break-about 2 -3 min)
You're on Real Estate Mortgage Shoppe. I'm your host, Jo Garner, Mortgage Loan Officer. What do YOU want to accomplish with your mortgage? Make your plan. Let's work your plan if the deal works for you today, let's do it today. When we come back Pat Goldstein, a realtor with Crye-Leike, will be sharing some tips for people trying to buy a home and people who want to sell their home. Miranda Griffin of www.HealthyMidsouth.net will be here to offer us some tips on setting up quick and easy healthy routines.
TALK SHOPPE BUSINESS TIP FOR REAL ESTATE PROS
2nd segment after 9:15 advertising break – (producer to start the song "Taking Care of Business" by Bachman Turner Overdrive –but bring the volume down before the lyrics start) It's time to talk shop with Talk Shoppe's Business Tip For Real Estate Professionals. Talk Shoppe is a marketing company offering free education and networking to anyone interested in real estate or in business. Talk Shoppe is made possible by the financial support of its sponsors and advertisers. For more about Talk Shoppe, go to www.TalkShoppe.com (shoppe) For our Talk Shoppe Business Tip today we have Talk Shoppe sponsor Miranda Griffin of www.healthymidsouth.net . I am personally sold on your JuicePlus vegetables and fruits in a capsule. I can get my daily requirement for vegetables and fruits with a glass of water. Its quick and easy and part of my routine. You help so many people set up easy routines to stay healthy. Miranda Griffin of www.HealthyMidsouth, what is our Talk Shoppe Business Tip for Real Estate Pros ?
Miranda Griffin www.HealthyMidsouth.net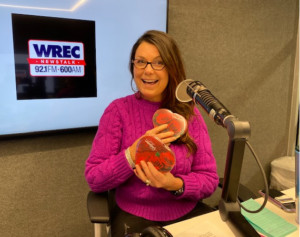 Miranda Griffin of www.healthymidsouth.net talks about the importance of movement during your daily routine to keep your heart healthy. It is Heart Awareness Month. Add movement to your daily routine to exercise your heart muscle. Twenty minutes per day of cardio helps you stay healthy
___________________________________________________________
TOPICS COVERED BY
PAT GOLDSTEIN, REALTOR WITH CRYE-LEIKE
What are some of the top reasons you see that cause people to love owning their own home?

Give some examples (without revealing the person's identity)

What are some of your top tips for those wanting to buy a home?

What are some of your top tips for sellers who are considering selling their home?
TOPICS COVERED BY JO GARNER, MORTGAGE LOAN OFFICER: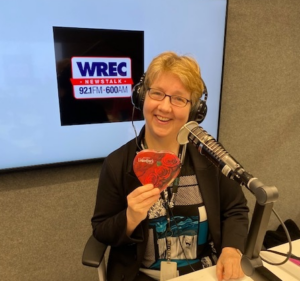 YOUR HOME, AN INVESTMENT IN A BETTER LIFE
(Jo) Just like the realtors, it is an adrenaline rush on closing day when I see my mortgage client's joy when they sign the last paper and reach for the house keys. Buying a home is one of the biggest investment people will ever make, but not just because of the dollar amount of the purchase. But because they are buying a home where their family will build relationships in the community and weave life-long memories.
RENT VS BUY
For people who are planning to remain in the geographical area for 3 or more years, I can think of six big reasons that will bring about those feelings of love for OWNING a home instead of renting. One of the advantages of OWNING your own home is that feeling of financial security when you realize historically real estate has enjoyed long term, stable APPRECIATION of about 5% to 2% each year from 1972 through 2014 according to the National Association of Realtors. We saw a dip during the housing crisis a few years ago, but values are still up on a cumulative basis. AND, US households are expected to rise 10-15% over the next decade keeping demand for housing ongoing.
JO GARNER, MORTGAGE EXPERT COVERS 6 REASONS TO LOVE OWNING YOUR HOME:
APPRECIATION- One of the advantages of OWNING your own home is that feeling of financial security when you realize historically real estate has enjoyed long term, stable APPRECIATION in value over the years. . Values increases over 15% over the last couple of years. AND, US households are expected to rise 10-15% over the next decade keeping demand for housing ongoing.

TAX BENEFITS – There are plenty of ways to get tax benefits from owning your home that you would not get from renting. I see homeowners who itemize their tax deductions can writing off mortgage interest, private mortgage insurance (in some cases.) Property taxes and a percentage of expenses if they use part of their home to rent to someone else or operate a business. ( consult with your tax professional)

BUILDING WEALTH- Whether you decide to rent a home or buy one, you're going to make a mortgage payment either way—yours or your landlord's. Do you really want to dedicate your hard-earned money to paying off the landlord's mortgage? When YOU own the house, every payment you make lowers the loan balance owed, building more equity in the house or value that belongs to YOU and not the bank.
As prices go up on homes and as you pay down the balance on your mortgage, it is like lighting a candle at both ends. You get rid of the candle MUCH faster. Before you know it, you own your home free and clear with NO MORE MORTGAGE PAYMENT! What you do differently today in your life if you did not have to pay rent or a mortgage payment?
READY SAVINGS ACCOUNT- Unlike rent, when you make payments on your mortgage, the balance that you owe on the loan goes down and the amount of the value in the house that belongs to you goes UP slowly or quickly depending on the values of homes in your area and depending on the amount you pay to reduce the principal balance of the loan.
Several of my mortgage customers, once they have built up quite a bit of value in their home, they take out a 2nd lien credit line loan to buy income-producing rental property. Later they get a fixed rate mortgage on the rental property and pay off the credit line so they can use it again to buy more rental property and so on.
These investors use their 2nd lien credit line that is secured on their home to gradually acquire more and more income-producing assets. Before too long, they don't have to work a job anymore. The income-producing properties are earning passive income for these investors. SWEET!
Other clients have used their equity in their homes to help fund college for kids or for unexpected home improvements. Some of my self-employed clients have used the 2nd lien credit union for investment in their businesses.
Stable payment- If you are trying to decide to rent a home vs buying a home, consider that rents have been going up 5% to 10% per year in many areas. You are NOT in control of when your landlord slaps you with yet another rent hike each year—or worse—notifies you he doesn't want to rent the property anymore, forcing you to move.
The fixed-rate mortgage, on the other hand, has a fixed principal and interest payment every month that never goes up. The amount of property taxes and insurance can go up occasionally and you will need to budget for some repairs. For the most part you can count on the principal and interest payment NEVER moving.
The fixed-rate 30-year mortgage is an ESPECIALLY profitable tool for real estate investors on the income-producing properties they keep for the long haul. As rents increase 5% to 10% per year, it's like they give themselves a 5% to 10% raise in income each year since their principal and interest mortgage payment expense is fixed.
ROOTS- One of the advantages of owning a home is that it encourages you to build some roots in the community where you live and where your children go to school. When you invest in your community, the community tends to give back to you too. Long-standing relationships and service to an area can offer opportunities later for school graduates getting good jobs, family support during hard times and a chance to truly make a lasting, positive difference in the world where you live.
LEGACY –Another advantage to owning a home and getting the mortgage paid off, is that you have something of great value to leave as part of your legacy to those you leave behind. Having a home that is paid for can offer a leg-up for younger family members to have a head start getting ahead. They can live in the home or sell it and use the funds to buy in a neighborhood where they want to build their life.
WHEN YOU OWN YOUR HOME, YOUR HOME CAN SOMETIMES TAKE CARE OF YOU
Betty Bercoff
"My husband took care of the finances. When he suddenly died, it was up to me to survive on my own."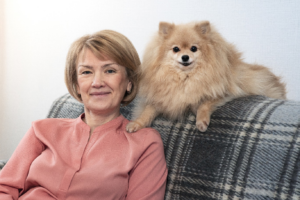 Life was good for Betty Bercoff and her husband. They trekked through their routine of going to work, coming home to share about their day over dinner. They enjoyed time with their friends and neighbors who would come to visit. The Bercoffs had downsized to a smaller home with less to clean and repair, and a little low maintenance landscaping to eliminate the back-breaking yard work of their previous years.
Betty's husband took care of the finances, and Betty took care of the cleaning, cooking, and making their house a home.
When Betty's husband suddenly passed away, she was plunged into a world utterly foreign to her. She still worked her job. She got help from friends … and she began taking stock of her financial situation. Her husband had left her with a small life insurance policy that did not pay off the mortgage, but it did give her time to make a budget and rearrange her spending habits.
Just as it looked like smoother roads were ahead, the Great Recession hit … and she lost her job. Even after finding a part-time job, the income was small. Her heart ached for her husband to be there to help her. She felt like a failure when she had to declare bankruptcy, but at least she was able to save her house.
Betty Bercoff was not a quitter. She knew she was a survivor. She got a second job and, over time, rebuilt her credit. She and her little dog Barkley were living sparsely but making it. Then the heating system went out in her house. The repairman told her it would cost her about $8,000 to replace it, requiring a home improvement loan that would crush her budget. That is when she called me to see if she could do a cash-out refinance to pay for the heat to be fixed.
"It takes less than 30 days to close a cash-out refinance," I told her.
Unfortunately, it was already winter and too cold to wait that long. Betty took the home improvement loan with the whopping big payment. Meanwhile, she and I worked together to get approval for her cash-out refinance with the home improvement loan added to the refinance loan.
Because of the amount she had already paid down on the existing mortgage and the lower interest rate she got on the refinance, her new payment with the two loans together was LESS than what she had been paying before. Betty not only survived this setback, but she also TRIUMPHED.
REAL ESTATE TIP OF THE WEEK (Miranda Griffin has 1 to 1.5 minutes to share her tip Miranda Griffin of www.healthymidsouth.net reminds us to eat leafy vegetables every day to keep our bodies healthy. Drink lots of water with the leafy vegetables. ):
Pat Goldstein can share a tip too: remember that, when you are negotiating to purchase a home, price is not the only point. Price is important but try to make the transaction work for everyone—like on the date of possession of the home, items concerning repairs, and more.
Jo Garner—The St Louis Federal Reserve president Bullard this week was seriously trying to get the Fed to raise their rates by more than the typical .25 increments and he suggested they raise the rates between meeting times and at meeting times. If the Fed does raise their rates this much, this often to curb inflation, this could put a significant hardship on borrowers with variable rate loans like home equity lines and credit cards. Let's explore a cash out refinance to combine these variable rate debts into one low, fixed rate mortgage to shelter your finances from rising borrowing costs.
ANNOUNCEMENTS:
Talk Shoppe offers free networking & education to anyone interested in real estate or in business and health and wellness. Talk Shoppe meets every Wednesday 9A-10A CT at Concorde Career College 5100 Poplar Ave 1
st
floor Memphis, TN (online go to www.Talkshoppe.com and click on Events tab to get the vitual meeting room. This Wednesday February 16th, 2022 join Talk Shoppe for
Kristen Miller, PSC, CDP Owner/Consultant "Is Your Business Prepared for the Silver Tsunami"

2. HAPPY VALENTINE'S DAY EVERYONE!
Thank you to Peggy Lau of Seacret for her financial support of our business community. Want to take 5-star vacations and only pay a fraction of the costs? Talk with Peggy Lau at 901 279-0747
3. Thank you to real estate attorneys Rob Draughon and Shelley Rothman of Griffin Clift Everton and Maschmeyer. Call Rob and Shelly for your real estate purchase or refinance closing (901) 752-1133.
4. When you want to keep your data safe and backed up, contact Tim Gilliland of Backuprx.com You can enjoy peace of mind knowing when your computer crashes, you can restore quickly your data to the new drive Backuprx.com
4. Subscribe at www.JoGarner.com and you can get our weekly blog posts with podcasts conveniently in your inbox.
5. Real Estate Mortgage Shoppe reminds you to MAKE YOUR PLAN. LET'S WORK YOUR PLAN. IF THE DEAL WORKS FOR YOU TODAY, DO IT TODAY.
SPECIAL NOTE: REAL ESTATE MORTGAGE SHOPPE RECOMMENDS THAT YOU CONSULT WITH A FINANCIAL, LEGAL OR OTHER CERTIFIED, LICENSED PROFESSIONAL BEFORE ACTING OR INVESTING ON ANYTHING YOU HEAR OR SEE FROM THE CONTENT ON THIS SHOW OR BLOG POSTS. THE INFORMATION WE SHARE ON REAL ESTATE MORTGAGE SHOPPE IS GENERAL IN NATURE MEANT FOR GENERAL EDUCATIONAL PURPOSES ONLY. ALL EXAMPLES GIVEN FOR ILLUSTRATION PURPOSES ON REAL ESTATE MORTGAGE SHOPPE AND ARE BASED ON TRUE STORIES BUT WE USE FICTIONAL CHARACTERS AND DO NOT DIRECTLY REFLECT REAL PEOPLE OR EXACT DETAILS IN ANY OF THE SITUATIONS.
QUOTE CORNER:
The quote of the week: "All of us have moments in our lives that test our courage. Taking children into a home with white carpet is one of them.." Erma Bombeck
"I think that when you invite people to your home, you invite them to yourself" Ophrah Winfrey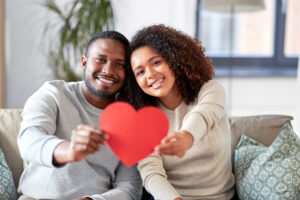 From Pinterest "Be with someone who ruins your lipstick, not your mascara."
____________________________________________________________________________________
REJOINDERS:
Genell Holloway Eagle Hollow Enterprises (901) 653-5323

Eve Sotiriou

Don Lawler www.storytellersmemphis.com telling your personal or business brand story via video (901)485-3027
Transitional Music: "If My Nose Was Running" Money by Aaron Wilburn ; "These are Things You Do Not Say To Your Wife", Tim Hawkins; "That's Why I Love You Like I Do" by   Roger Miller "Memphis" by Johnny Rivers for the Look Back Memphis Trivia Contest
"Taking Care of Business" by BTO for the Talk Shoppe Business Tip for Real Estate Pros
________________________________________________________________________ ABOUT PAT GOLDSTEIN, REALTOR WITH CRYE-LEIKE
(901) 606-2000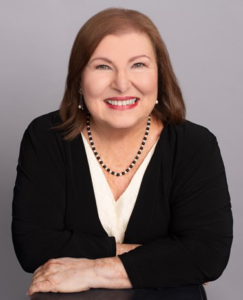 2006 MAAR Realtor Associate of the Year 2005 MAAR Presidential Award Recipient TAR Leadership Graduate Member National Association of Realtors
         Life Member of the Multi-Million Dollar Club. Toastmasters Division Governor CBS (Certified Builder Specialist)
         CRA (Certified Relocation Associate)
         CRS (Certified Residential Specialist)
         GREEN (Green Agent)
         GRI (Graduate, Realtors Institute)
         MMDC (Crye-Leike Multi-Million Dollar Club)
         SRES (Seniors Real Estate Specialist)
         SRS (Seller Representative Specialist)
         Vice-President (Circle of Excellence)
ABOUT MIRANDA GRIFFIN, WELLNESS COORDINATOR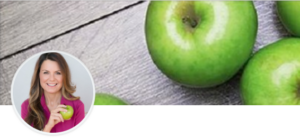 Miranda Griffin is a native Memphian with deep Southern roots.
Her journey from being diagnosed with RA & Lupus about 6 years ago, to getting off all 8 of her medications until now has placed a burning desire in her to share with others that it is never too late to start getting healthy.
In the past three years she has teamed up with other local healthcare professionals where they educate small groups, schools, churches, library's and businesses simple steps for a healthier lifestyle and longevity.
Understanding that you cannot thrive without your health and you cannot enjoy life if you are sick or have a debilitating illness or disease.
She always says
" invest in you you're all you've got!"
(901) 859-2410
ABOUT JO GARNER-MORTGAGE LOAN OFFICER: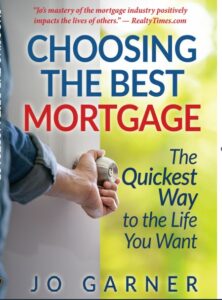 WHAT DO YOU WANT TO ACCOMPLISH WITH YOUR MORTGAGE?
www.JoGarner.com (901) 482 0354 jo@jogarner.com twitter @jogarner NMLS# 757308 (currently working with Sierra Pacific Mortgage, Inc Cordova, TN NMLS # 1788 An Equal Housing Lender)
"Whatever YOUR personal priorities are, my job is to help you get the mortgage terms that will give you bragging rights when you talk about it and help you score on hitting your goals ."
As a mortgage loan officer, my job is to help you get to the benefits you want from your financing terms. What is most important to you? I can help you find the financing terms that will help you get to what you want. What is your comfort level on a house payment? How much are you comfortable paying down,? What type of financing do you need to get the house you want to buy or refinance?
Different clients have different priorities in life—some are buying their first home with very little down payment funds. Some are recovering from medical challenges, divorces or preparing to send children to college and some are embarking on a long term goal of buying properties to build rental income."
Jo Garner is a mortgage officer with extensive knowledge in tailoring mortgages to her customers who are refinancing or purchasing homes all over the country. She offers conventional, FHA, VA or other loan programs for refinancing and purchases.
Jo can help you look at rent vs buy, when it makes sense to refinance, how to get the best deal on your home purchase financing.
Jo Garner has been in the real estate/financing business for over 25 years.  She got her start in Portland, Maine where she first began her real estate career. She received her real estate education from the University of Southern Maine  and was personally mentored in San Diego, California  by Robert G. Allen, author of Nothing Down, Creating Wealth and The Challenge.
On moving back to West Tennessee in 1987, she went into business buying and selling discounted owner-financed notes secured on real estate.  In 1990 Jo went to work for a residential mortgage company and has been a mortgage loan officer for over 25 years.  Her goal is to offer excellent, affordable service to her customers, tailoring the loan programs to the specific needs of her clients. 
In addition to her work in the mortgage field, Jo Garner  is the primary sponsor and founder of Talk Shoppe in Memphis. www.TalkShoppe.com Jo Garner also host the radio show Real Estate Mortgage Shoppe airing on News Radio AM 600 WREC and iHeart Radio with podcasts and show notes published on www.JoGarner.com Pick up her book "Choosing the Best Mortgage-The Quickest Way to the Life You Want on Amazon.com and BarnesandNoble.com