Have you been talking with friends and family about possibly buying a different home or moving a family member into your current home? Today we will be looking at some ways to cut costs on your moving expenses and ways to set up your mortgage to save you money today and five years down the road.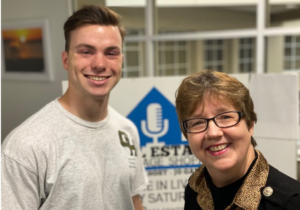 What do YOU want to accomplish with YOUR mortgage? Make you plan. Let's work your plan. If the deal works for you today, let's do it today. Connect with me at JoGarner.com or call me at 901 482-0354. Subscribe for weekly Real Estate Mortgage Shoppe podcasts and show notes at www.JoGarner.com
To listen to today's show just click below!
To Your Success,
Jo Garner, Mortgage Loan Originator NMLS# 757308
(1st segment 9:06am to 9:15Am) LET'S GET STARTED…
(Jo) (Good morning, Memphis! Welcome to our internet listeners and podcast listeners across the 50 states! You're on Real Estate Mortgage Shoppe. I'm your host, Jo Garner, Mortgage Loan Officer. You can connect with me at www.JoGarner.com. Thank you to real estate closing attorneys Rob Draughon and Shelley Rothman of Griffin Clift Everton and Maschmeyer for sponsoring this episode of Real Estate Mortgage Shoppe. For your home purchase or refinance, call Rob Draughon and Shelley Rothman at 901 752-1133. Our general topic is ARE YOU THINKING ABOUT A REAL ESTATE TRANSITION? TIPS FOR YOUR MOVE & YOUR MORTGAGE. Subscribe to get Real Estate Mortgage Shoppe weekly blogposts with podcasts at JoGarner.com Call us while we are live today DECEMBER 3RD, 2022 at 901 535 9732.
INTRODUCING GARRET WINGET, GARRETT'S HAULING MOVING COMPANY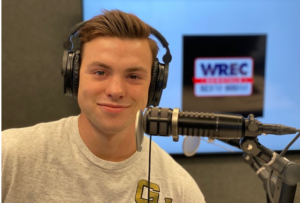 For the first time in our Real Estate Mortgage Shoppe studio, we have Garrett Winget of Garrett's Hauling Moving Company. I believe, Garrett, you always say, "When You're Callin', Garrett's Hauling." Congratulations on winning Top 3 Memphis MOST award from the Commercial Appeal. You were voted in the top 3 moving companies in the Memphis area. Take a minute or so and tell our audience a little bit about yourself and what Garrett's Hauling does for you customers. (Garrett has about 1.5 min to intro himself and talk about the services he offers his clients. When you are planning a move, remember the seven "P's.")
(Jo)
As a mortgage loan originator for over 30 years, I have served as the lender for many families trying to decide the best way to care for an aging parent.
Some common options to consider:
Do we get someone to offer assistance to help our aging parent remain safely and comfortably in their own home? What are the costs of getting this care?

Do we renovate our home so that our parent can move in with us and still have their private area of the house? What will be the costs to renovate the house to fit this need?

Do we renovate Mom or Dad's house to accommodate our family moving in with Mom or Dad? What would the costs be to do this?

Do we sell our houses and buy a different house that already meets our needs with having to renovate? What homes that meet our needs are available? Is it affordable?
Here is the story of a customer who considered all of the above options but found the answer in a specialized loan product-the Reverse Mortgage: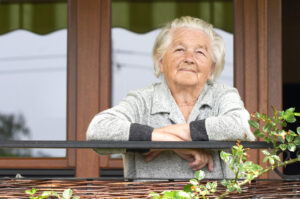 Let me introduce you to Ms. Opal Osborn. Let's start with Opal Osborn's story. Ms. Osborn's husband of 50 years had passed away. She did not have much money left after her husband's death, but she owned her home worth about $175,000 free and clear.
Her son called me after listening to Real Estate Mortgage Shoppe, radio show I host, and told me his mother wanted desperately to continue living in her home but needed money to make some repairs and, after her husband passed away, she lost some of the income they had been enjoying. She was going to be forced to move unless we could find a solution.
After checking into some things, we were able to get Ms. Osborn approved for a reverse mortgage where she could get part of the money upfront to make the needed repairs on her home and then she could receive income each month from the reverse mortgage program. The reverse mortgage was a god-send for Ms. Osborn.
What do YOU want to accomplish with YOUR mortgage? Make your plan. Let's work your plan. If the deal works for you today, let's do it today. Connect with me at JoGarner.com or call me directly at 901 482-0354.
Garrett, we are getting to close to break time, but take a couple of minutes and launch into some of your topics until our 9:15 am break? (Garrett launches into his topics to be continued after the 9:15 break. Gives advice on moving for Do-It-Yourselfer on how to properly pack)
You're on Real Estate Mortgage Shoppe. I'm your host, Jo Garner, licensed Mortgage Originator. Connect with me at www.JoGarner.com What do YOU want to accomplish with YOUR mortgage? Make your plan. Work your plan. If the deal works for you today, let's DO IT TODAY. When we come back you will be getting more tips from Garrett Winget of Garrett's Hauling Moving Company. We will also be hearing from Leah Anne Morse of All Things New (organizing you to downsize and make transitions.) See you back in just a moment.
2nd segment is after 9:15 break from about 9:18Am to 9:30 AM break
TALK SHOPPE BUSINESS TIP TO REAL ESTATE PROS BY LEAH ANNE MORSE OF ALL THINGS NEW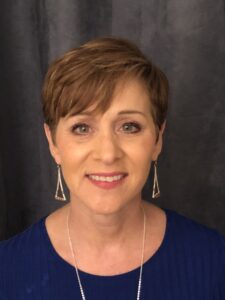 It's time to talk shop with Talk Shoppe's Business Tip For Real Estate Professionals. Talk Shoppe is a marketing company offering free education and networking to anyone interested in real estate or in business or health and wellness. Talk Shoppe is made possible by the financial support of its sponsors. For more about Talk Shoppe, go to www.TalkShoppe.com (shoppe) For our Talk Shoppe Business Tip today we have Talk Shoppe Sponsor who is known for organizing her clients for down sizing, moving and making transitions a POSITIVE experience. Leah Anne Morse of All Things New what is our Talk Shoppe Business Tip for Real Estate Professionals today? (Leah Anne Morse has about a 1 minute to share her tip) Before the actual move, systematically over a period of time go through closets and drawers and sort items you have not used in a long while into a DONATE box and THROW AWAY box. There is less to pack and transport and its less expensive to move too. )
(Leah Anne, take a few extra seconds to talk about the services your company, All Things New offers your clients. )
Organizing home and office/ organizing a move to downsize/ organizing to be ready for a lifestyle change and more
Leah Anne has about 30 seconds to give more info on the services she offers and her contact info
(901-488-9733)
TOPICS COVERED BY GARRETT WINGET OF GARRETT'S HAULING
What are some tips you can share for making a move with a moving company a lot less expensive?

What are tips for choosing the right moving company?

What are some extra things you do when moving your clients that add value to the client hiring you as a professional mover vs doing the packing and moving themselves?

Use an example of how you have worked with a client
________________________________
3rd segment following 9:30 break about 9:35 am to 9:45 am
TOPICS COVERED BY JO GARNER, LICENSED MORTGAGE LOAN ORIGINATOR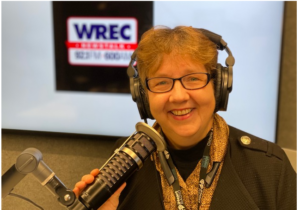 Real estate and financial markets moving into 2023.
As we said earlier—Historically homeowners with a fixed-rate mortgage found a hedge of protection for their finances when inflation burned high a few decades ago. People with high variable-rate debt did not fare so well and neither did renters.
For homebuyers it is important that you already know your comfort level on a monthly mortgage payment amount and the amount of money you can put down to buy the home you want. Stay within that shelter zone. Some common advice from financial advisors is the keep your total house payment under 25% of your gross income and no more than 33% of income. They suggested keeping the total of your house note and other minimum required payments on debt under 38% of gross income and no more than 45% of income.

Aspiring home-buyers have to be persistent at making offers on homes until they get their offer accepted on a home. The most effective strategy was we see it from the mortgage desk, buyers who are prepared with a strong preapproval letter win the competitive bidding game many times—even if they did not make the highest offer price, can be the winner over other would-be buyers. Today is December 3rd, 2022 and the market is becoming more balanced between being a seller's market vs a buyer's market. Sometimes sellers will pay the buyer's closing costs and there are multiple down payment assistance programs that can keep your move-in costs down.
RENT VS BUY
Should we buy a home or rent? Brent and Bella Beaumont's story-MULTIPLE EXIT STRATEGIES
Brent and Bella had been renting an apartment in an neighborhood that seemed to be attracting more crime. When they first got married and moved into the apartment the rent was less than $900/month but now it was over $1,000 per month. When Brent and Bella got the news they were going to have their first baby, the apartment, they realized was too small for their growing family. The payment was too large.
How were they going to find a bigger home with a smaller payment? They wanted to be in a good area where their children could go to the same schools that Bella attended growing up The other challenge was they had very little in savings to put down on a house.
The decision to rent vs buy? Brent and Bella didn't think they had a choice. But, they talked with a realtor who explained to them that, right now, in the Memphis area, they really could find a bigger home in an area where they wanted their children to grow up with a smaller payment and for less than $1,000 to pay at the closing table.
The realtor showed Brent and Bella several homes and they made several offers. Finally, the seller on a nice 3 bedroom home accepted their offer and even agreed to pay the Beaumont's closing costs. Their realtor pointed out two advantages of buying the home they were purchasing. As their loan officer, I pointed out two more advantages that would give the Beaumont's, not one, but multiple exit strategies so they would never have to feel stuck.
The first advantage, the realtor pointed out, was that in the neighborhood where Brent and Bella had decided to buy, home values had traditionally increased in value over time. That meant that 3 to 5 years down the road, they could probably sell the home and buy another home if the need arose to move.
The second advantage, the realtor pointed out after she researched the area, was that the property the Beaumont's were purchasing was located in a strong rising rental market. If the trend of rising rent rates remained steady, the Beaumont's would also have a choice of buying a new home later on and using this property for income-producing rental income -just in case the home selling market was tougher a few years down the road when and if the Beaumont's decided to move to a different home.
The third advantage, as their mortgage officer I got to point out to them, was that the mortgage program they were using was a government FHA assumable loan. That meant, if the Beaumonts could not sell their home outright in a future market and they did not want to use the property as an income-producing rental, they could allow someone to qualify with their mortgage company to take over payments or assume their mortgage instead of the future buyers having to get a new loan. If mortgage rates were much higher in the future when the Beaumont's decided to sell, they buyers might even pay the Beaumont's more upfront for equity to have the privilege of qualifying and taking over the existing much lower interest rate mortgage.
The Beaumont's had three possible positive exit strategies on buying their first home. They could enjoy that peaceful feeling of being free and not stuck. They got some down payment assistance from the city of Memphis and some gift money from parents too and bought their home with about $500 down. They moved into a much larger home than the former cramped apartment with a fixed interest rate payment a couple of hundred dollars less per month than what they had been paying rent. A very SWEET deal for the Beaumont's and their sweet little one on the way.
Other people feeling some pain from inflation are those people with fixed incomes and no other way to absorb the higher costs of goods and services.
Sid Stenner Takes Clever Steps to Safeguard His Income and Savings With the Right Mortgage Loan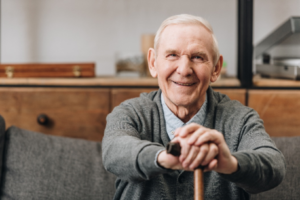 Sid Stenner has been living alone for the last several years and doing just fine on his fixed retirement income and the money he makes in his small home-based business. A few years ago Sid needed money for his business and he took out a bank loan secured on his home.
This loan was quick and easy when he got it, but now the fixed rate term is ready to switch to a variable interest rate. He used some variable interest rate credit cards and still had unpaid balances lingering. But in a rising-rate, inflationary market with the Federal Reserve promising to raise their rates, it seemed like a good time to somehow convert the risky variable rate debt to a safer fixed rate. But how?
We looked at several options. Mr. Stenner decided to refinance his home and replace his risky variable rate mortgage with a low, fixed rate mortgage. He decided to roll into this refinance loan the variable credit card balances too. When inflation and higher Federal Reserve rates come knocking, Mr. Stenner's rate will stay low and the variable rate from credit cards will be gone too. Those cards were paid off with the loan from the refinance.
Mr. Stenner said, "I'm going to work another five years, if the good Lord lets me. While I have both my retirement income and my business income, I'm going to pay extra each month to get my mortgage paid down as low as possible. Then when I retire, I might refinance to a lower payment or get a reverse mortgage." Mr. Stenner was thinking ahead and preparing a good life for himself now and later.
Other people are buying homes with some exit strategies for later
Others are building a home of their choosing
Another family found their needle in a haystack buying a home that needs renovation and repair. They are using a special renovation loan to make this happen.
4th segment following 9:45 am break about 9:48 to 9:56 am
REAL ESTATE TIP OF THE WEEK ( Garrett Winget gives a money-saving or other good tip If you are doing a move Do-It-Yourself, always pad items you are moving Stay in communication with your mover on changing days and times. Plan early and have a back up schedule plan in case the original plan gets delayed or has to be executed early)
Real Estate Tip by Jo Garner:
After listening to Federal Reserve Chairman, Jerome Powell, chief economist for the National Assocation of Homebuilders and other notable housing market economic experts, here is the summary of what we can expect now and into 2023:
If mortgage rates go up, home prices will come down. It will cost you more per month but not so much on the price.
If mortgage rates go down, home prices will go up. It would cost you so much in mortgage interest, but you will be paying an even higher price for the home.
It is looking like buying a home will cost you LESS to buy a home now than later.
ANNOUNCEMENTS:
Talk Shoppe offers free networking & education to anyone interested in real estate or in business or in health and wellness. Talk Shoppe meets every Wednesday 9A-10A CT at Concorde Career College 5100 Poplar Ave 1st floor Memphis, TN (Clark Tower). You can also join the even on zoom. Go to www.TalkShoppe.com and click the Events tab for the link to get into the event online. Tim Flesner, Business Consultant
"Finishing Strong With Your Business Goals-Holidaze and That's A Wrap!
Business Management Solutions, 901-213-7830Thank you to these sponsors who make Talk Shoppe's free networking and education free to our community. Talk Shoppe could not offer the business building tools they offer without the special sponsors who contribute .
Thank you to Brett Carter of Servicemaster by Cornerstone. For restoring your home or office following a fire, flood or bio hazard, don't go it alone, call Servicemaster by Cornerstone. (901) 832-6005
Thank you to Santa Claus for your contributions to our business community. Santa wants to help you make lasting memories this Christmas . Be a hero to your family, your children and grandchildren by booking Santa to visit your home, your office or your event. Contact Santa's booking agent Chuck Bohannan at HoHoOnTheGo50@gmail.com
Thank you again to real estate attorneys Rob Draughon and Shelley Rothman of Griffin Clift Everton and Maschmeyer for sponsoring this episode of Real Estate Mortgage Shoppe. For your home purchase or refinance call Rob and Shelley at 901 752-1133
Jack Redden's Challenge: Who do you know at work, your business network, your family who is alone or suffering a loss? Spend time with that person over coffee this holiday. Be the friend that person really needs. You may never know this side of heaven the value of this time spent being a friend.
4. Subscribe at www.JoGarner.com and you can get our weekly blog posts with podcasts conveniently in your inbox.
5. Real Estate Mortgage Shoppe reminds you to MAKE YOUR PLAN. LET'S WORK YOUR PLAN. IF THE DEAL WORKS FOR YOU TODAY, DO IT TODAY.
LEGAL STUFF: SPECIAL NOTE: REAL ESTATE MORTGAGE SHOPPE RECOMMENDS THAT YOU CONSULT WITH A FINANCIAL, LEGAL OR OTHER CERTIFIED, LICENSED PROFESSIONAL BEFORE ACTING OR INVESTING ON ANYTHING YOU HEAR OR SEE FROM THE CONTENT ON THIS SHOW OR BLOG POSTS. THE INFORMATION WE SHARE ON REAL ESTATE MORTGAGE SHOPPE IS GENERAL IN NATURE MEANT FOR GENERAL EDUCATIONAL PURPOSES ONLY AND NOT AN OFFER TO LEND.. ALL EXAMPLES GIVEN FOR ILLUSTRATION PURPOSES ON REAL ESTATE MORTGAGE SHOPPE AND ARE BASED ON TRUE STORIES BUT WE USE FICTIONAL CHARACTERS AND DO NOT DIRECTLY REFLECT REAL PEOPLE OR EXACT DETAILS IN ANY OF THE SITUATIONS.
QUOTE CORNER: "You'll never be bored when you try something new. There's really no limit to what you can do ." Dr. Seuss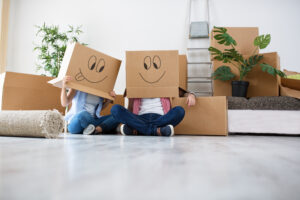 ____________________________________________________________________________________
REJOINDERS:
Pat Goldstein, Crye-leike Realtors

Troy and Lynn McDonald of Erin McDonald Insurance Agency

Ed Hill, Masters Roofing
Transitional Music: On the Road Again by Willie Nelson; Moving on Up-Theme from the Jeffersons; On my Way by Phil Collins; "Taking Care of Business: by Bachman Turner Overdrive for Talk Shoppe Business Tip For Real Estate Pros
PICK UP YOUR COPY OF "CHOOSING THE BEST MORTGAGE-THE QUICKEST WAY TO THE LIFE YOU WANT" by: JO GARNER
An essential guide for real estate professionals and their customers.
Now on Amazon and Barnes and Noble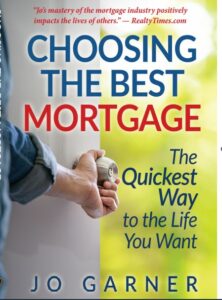 ABOUT GARRETT WINGET, GARRETT'S HAULING MOVING COMPANY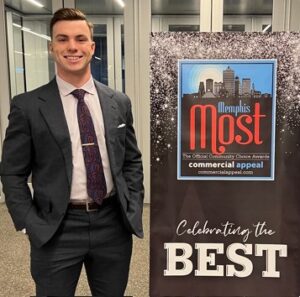 Garrett Winget is a native Memphian. He graduated from ETSU with an Accounting Degree in May 2021. After college, he worked at other moving companies to gain knowledge and experience, then immediately founded Garrett's Hauling in June 2021 with the slogan "WHEN YOU'RE CALLING, GARRETT'S HAULING".
Starting with a pickup and a trailer, his company has quickly grown to a 32 foot moving truck, dump trailer, 24 foot enclosed trailer and junk removal trailers.
Garrett's Hauling is  a fast growing multi-function company, encompassing relocation, junk removal, equipment and material delivery, furniture  and hot tub delivery, and is eager  to meet any moving need. As of December 2022 the company has 5 employees and is looking to hire more.
When not working and managing a thriving business, his interests vary widely. He holds a black belt in Wateroo Karate, a white belt in Brazilian Jiu-Jitsu, works out at multiple gyms, and is actively enrolled at Spain-Dewitt Airport for Aviation Classes to obtain his pilot's license.
He is active in his local Church and loves to give back to the community that has supported him and his company by volunteering at Homeless shelters and with the Park Rangers to help keep our national parks clean.
To contact Garrett you can call 901-483-9686 or email at gh@garrettshauling.com
ABOUT JO GARNER-MORTGAGE LOAN OFFICER: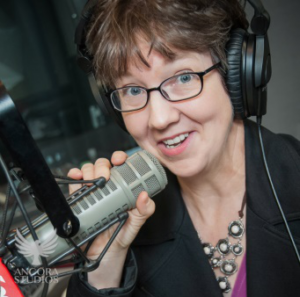 WHAT DO YOU WANT TO ACCOMPLISH WITH YOUR MORTGAGE?
www.JoGarner.com (901) 482 0354 jo@jogarner.com twitter @jogarner NMLS# 757308
(currently working with Cardinal Financial Company, Limited Partnership NMLS #66247 equal housing opportunity 2645 Appling Rd 102 Memphis, TN 38133 ) Online loan application https://online.cardinalfinancial.com/#/p/apply/jogarner
www.cardinalfinancial.org for licensing info www.nmlsconsumeraccess.org/EntityDetails.aspx/company/66247 "Whatever YOUR personal priorities are, my job is to help you get the mortgage terms that will give you bragging rights when you talk about it and help you score on hitting your goals ."
As a mortgage loan officer, my job is to help you get to the benefits you want from your financing terms. What is most important to you? I can help you find the financing terms that will help you get to what you want. What is your comfort level on a house payment? How much are you comfortable paying down,? What type of financing do you need to get the house you want to buy or refinance?
Different clients have different priorities in life—some are buying their first home with very little down payment funds. Some are recovering from medical challenges, divorces or preparing to send children to college and some are embarking on a long term goal of buying properties to build rental income."
Jo Garner is a mortgage officer with extensive knowledge in tailoring mortgages to her customers who are refinancing or purchasing homes all over the country. She offers conventional, FHA, VA or other loan programs for refinancing and purchases.
Jo can help you look at rent vs buy, when it makes sense to refinance, how to get the best deal on your home purchase financing.
Jo Garner has been in the real estate/financing business for over 25 years.  She grew up in West Tennessee and got her start in real estate in Portland, Maine where she first began her real estate career. She received her real estate education from the University of Southern Maine  and was personally mentored in San Diego, California  by Robert G. Allen, author of Nothing Down, Creating Wealth and The Challenge.
On moving back to West Tennessee in 1987, she went into business buying and selling discounted owner-financed notes secured on real estate.  In 1990 Jo went to work for a residential mortgage company and has been a mortgage loan officer for over 25 years.  Her goal is to offer excellent, affordable service to her customers, tailoring the loan programs to the specific needs of her clients. 
In addition to her work in the mortgage field, Jo Garner  is the primary sponsor and founder of Talk Shoppe in Memphis. www.TalkShoppe.com Jo Garner also host the radio show Real Estate Mortgage Shoppe airing on News Radio AM 600 WREC and iHeart Radio with podcasts and show notes published on www.JoGarner.com Pick up Jo Garner's book on Amazon or Barnes and Noble "Choosing the Best Mortgage-The Quickest Way to the Life You Want"