Asking the right questions can empower you to ponder, innovate and take action. Today we took questions from callers and provided some answers to common mortgage financing and home improvement questions. Jo Garner, Mortgage Expert. Ed Hill of Masters Roofing (& home improvements) with Zach Callicutt, electrician with Tiger City Electric. Mark McLaurine of Refrigeration Unlimited featured too and others.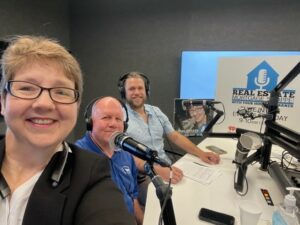 Connect with Jo Garner, licensed mortgage originator NMLS# 757308 and talk show host at (901) 482-0354. Subscribe for weekly Real Estate Mortgage Shoppe podcasts with show notes at www.JoGarner.com
To your Success!
(1st segment 9:06am to 9:15Am)
LET'S GET STARTED…(Jo) (Good morning, Memphis! Welcome to our internet listeners and podcast listeners across the 50 states! You're on Real Estate Mortgage Shoppe. I'm your host, Jo Garner, Mortgage Loan Officer. You can connect with me at www.JoGarner.com. Our general topic ASK THE EXPERTS- Q & A ABOUT YOUR MORTGAGE FINANCING & HOME IMPROVEMENTS. Today is May 13th, 2023. Call us in the studio while we are live at 901 535-9732.
INTRODUCING ED HILL OF MASTERS ROOFING
Ed Hill, Senior Consultant with Masters Roofing of Memphis, so we have the expert in our Real Estate Mortgage Shoppe studio today. You can also pick up more from Ed Hill on his podcast MemphisHomeMaintenanceShow.podbean.com Ed Hill, the people I know who have used Master Roofing say that you do a terrific job! Tell our listeners a little about yourself and what Masters Roofing does for your customers. (Ed Hill has about 1min to intro himself and talk about the way he serves his roofing clients)
Ed Hill, Masters Roofing introduces Zach Callicutt, of Tiger City Electric
(Ed Hill introduces Zach Callicutt) Zach has about 1 min to intro himself and talk about the services he offers his clients)
(Jo) Today our phone lines are open and the experts are at your service. Ask your question and we will all be smarter as a result. I was reading an article from American Express, believe it or not. The focus of the article was, not so much on the answer, but on the power of asking the right question. The "beautiful question" is one that causes you to ponder, innovate and take action. This story is a perfect example of a "beautiful question."
From the article I just mentioned. "Back in the 1940s, Edwin Land was on vacation with his 3-year-old daughter. He snapped a photograph of her, using a standard camera. But she wanted to see the results right away, not understanding that the film must be sent off for processing.
She asked, "Why do we have to wait for the picture?" After hearing his daughter's why question, Land wondered, what if you could develop film inside the camera? Then he spent a long time figuring out how—in effect, how to bring the darkroom into the camera.
That one why question inspired Land to develop the Polaroid instant camera. It's a classic Why/What if/How story. But it all started with a child's naive question—a great reminder of the power of fundamental questions."
Yesterday I was having lunch with my real estate investor friends from Memphis Investor Group- a non-profit real estate club here in Memphis. Some of these investors have worked hard, learned from mistakes, asked questions and are enjoying the fruits of their successes. They share their wisdom and are always willing to help someone else.
I have been working with First-Time Freddie, an investor who paid too much for a house and spent too much on the repairs. He asked me for a cash out refinance mortgage to pay off the existing temporary first mortgage and pull some cash out to pay himself back for some repairs he did. The problem?
Mortgage rates had moved up higher over the last year and his credit scores had dropped lower. The combination of the lower credit scores and higher interest rates in the marketplace made the total mortgage payment higher than the monthly rent he was receiving from the tenants.
The loan he needed was a special program that required the new monthly mortgage payment not to exceed the monthly lease income. The new mortgage payment would be higher than the rent income, so I could not use the mortgage product he needed.
As I was sitting at the table eating lunch with my experienced investor friends, I described First-Time Freddie's situation and asked them what they would do if they were this investor. They came up with some great solutions. One solution was to sell the house and forego some profit. Another idea was to end the month-to-month lease with the current tenant and lease to a corporate temporary housing company who would pay higher rent so that the mortgage payment would be less than the rent income. Then he could meet the requirements of the loan he needed. So many innovative ideas from this one beautiful question…
The learning nugget: It pays to ask the right question to the right people. Sometimes just asking the question gets your creative mind working and when you take action, you can amaze yourself. What do YOU want to accomplish with YOUR mortgage? I can make the process easy for you when you want to buy a home or refinance your home. Make your plan. Work your plan. If the deal works for you today, let's do it today. It's easy to get started. Call or text me at 901 482-0354 or email me at Jo@JoGarner.com
(Jo) Ed Hill what are some common questions people ask you about roofing? Zach, what are some questions people ask you about their home's electrical systems? (Ed and Zach had about 2 minutes to launch their topic to be continued after 9:15 break)
You're on Real Estate Mortgage Shoppe. I'm your host, Jo Garner, Mortgage Loan Officer. What do YOU want to accomplish with your mortgage? Connect with me at JoGarner.com. When we come back you will be hearing more from our home improvement experts, Ed Hill of Masters Roofing and Zach Callicott of Tiger City Electric. We will also hear from our heating and air conditioning expert, Mark McLaurine of Refrigeration Unlimited. See you back in a few minutes…
2nd segment after 9:15 advertising break – (producer to start the song "Taking Care of Business" by Bachman Turner Overdrive –but bring the volume down before the lyrics start) It's time to talk shop with Talk Shoppe's Business Tip For Real Estate Professionals. Talk Shoppe is a marketing company offering free education and networking to anyone interested in real estate, business and health and wellness. Talk Shoppe is made possible by the financial support of its sponsors and advertisers. For more about Talk Shoppe, go to www.TalkShoppe.com (shoppe) For our Talk Shoppe Business Tip today we have Talk Shoppe financial sponsor, Mark McLaurine of Refrigeration Unlimited. Mark McLaurine, the stellar testimonials from your customers never stop. They just keep coming. Even though you can repair and install heating and air systems, you are known as the "heating and air strategist." You got that name because you look all around and behind the immediate problem to fix underlying issues that caused the problem in the first place Mark McLaurine, of Refrigeration Unlimited, I believe you have our Talk Shoppe Business Tip For Real Estate Pros….(Mark offers his tip)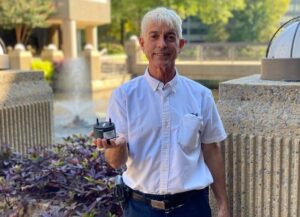 TIP: Change your hvac filters every 90 days so the system can "breathe" and stay working. Also, cut away plants around your outside unit. Plants create pollen and other things that keep the system from being able to "breathe."
Mark McLaurine, how do we best contact you? 901 216-7782 www.myhvacman.com
TOPICS BY ED HILL, MASTERS ROOFING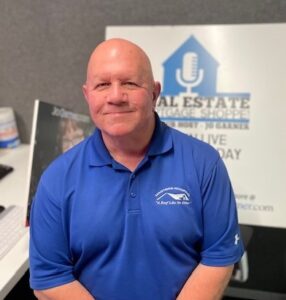 3rd segment following 9:30 break starting about 9:35 to 9:45 AM
WHAT ARE THE FOUR MOST COMMON QUESTIONS ASK YOU AS A HOME REPAIR COMPANY AND ROOFER? (Here are the answers)
Will insurance cover my roof damage? It is harder to get a roof insurance claim accepted than it has every been in the history of the world. Have a reputable roof company inspect before filing a claim. Ed Hill and Masters Roofing can do this. Depending on the extent of the damage and the amount of your insurance deductible, it might be cheaper to pay the repair out of pocket.
What steps should I take if my roof gets damaged? Don't hire the first contractor who knocks at your door. Check out the reviews and credentials.
TOPICS COVERED BY ZACH CALLICUT, ELECTRICIAN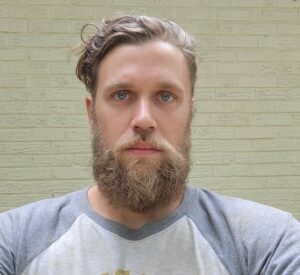 WHAT ARE THE TOP THREE QUESTIONS HOMEOWNERS ASK ABOUT ELECTRICIAL PROBLEMS?
(Here are the answers)
If your lights at your home are flickering, it's not a ghost. Call the electrician.
If your power goes out to an outlet every time you turn on your microwave, try moving other appliances to other outlets.
If your plugs are falling out of the outlets, Zach, the electrician can help.
TOPICS COVERED BY JO GARNER, LICENSED MORTGAGE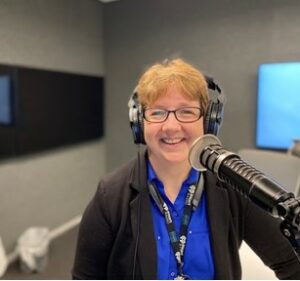 What are the four common questions mortgage borrowers ask their mortgage officer? (Here are the answers)
What is the maximum price house I can afford? What is my payment and down payment?
How do I fix my credit?
What can I do if I don't have enough money to put down to buy a house?
What can I do if I don't show enough income to qualify for the house I want to buy?
If you need to qualify for a higher mortgage loan amount in order to buy the house you want, here are some methods you can use to help make the higher mortgage amount more affordable.
Find a co-signer or co-borrower

Improve your credit score

Boost your income

Pay off other debts

Make a larger down payment

Explore a different loan program

Buy down rate
Coborrowers and Cosigners
Marlene was working two jobs as a registered nurse. She loved her work at the hospital and a year ago took a second job in the medical field, which she intended to keep for the long-term. When Marlene came in to qualify for a mortgage to buy a home, the mortgage company could not use her second income because she did not have a minimum of two years history working two simultaneous jobs.
For Marlene, due to loan regulations, only two-thirds of her income was being used to qualify her. The one income source was not enough to get Marlene qualified for the larger home in the neighborhood where she wanted to live. But she knew she could personally afford the higher payment because of the second job income.
The answer for Marlene was her uncle cosigned for her. He had good credit, very little debt and a stable income that was high enough to more than cover his own bills and help Marlene out too. Her uncle could have gone on title to the property with Marlene and he would have been a coborrower. Instead, he just signed on the loan with her, making the commitment to the lender that, if Marlene should default on the loan, he would pay. Her uncle knew Marlene was a hard-worker and he knew she would be able to make her payments.
How can I overcome a problem with the appraisal?
Roof causing a leak in mortgage approval -Tal and Tia Thompkins' story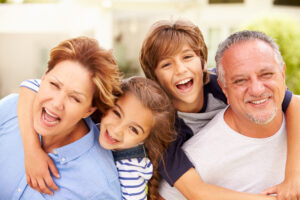 Tal and Tia Thompkins are empty-nesters and want to down size to a home with just enough room to have the kids and grandkids over to visit but not big enough for everyone to get comfortable moving back in with mom and dad. Their spacious 5 bedroom-3.5 bath mansion with a barn and acreage to mow was cramping their budget.
One of the life-long dreams Tal and Tia have yearned for is to travel around the world doing cruise ship vacations with a travel group of friends. The obstacle stubbornly preventing the Thompkins from getting to see the world was MONEY—or not enough of it.
The Thompkins were excited about reinventing themselves as frequent cruise ship adventurers. They were smitten by a very small, sort of rustic older place with a minute sized storage shed to match the style of the home and a low maintenance, postage stamp sized lawn. Tal and Tia felt at home in the quaint neighborhood and the smaller place would expand their free time and money too.
Bad news came like a black cloud with the home inspection though. The home needed a major roof repair which was going to cost about $3,500. The mortgage company required this to be repaired before closing since it affected the structure and habitability of the house. It looked like a stalemate since the sellers would not have enough money to pay for it until the home closed and the Thompkins did not want to spend $3,500 on a roof for a home they did not own yet.
In this case, the realtor helped negotiate for the seller to pay for the roof repair AND have it done before closing, but only AFTER the Thompkins mortgage was fully approved subject only to the repair being done. The roofing contractor agreed to be paid the day the home sold and the sellers had received their money at the closing table. It was a happy ending helped by the realtor, the lender and the buyer and sellers being willing to negotiate creatively.
4th segment following 9:45 am break about 9:48 to 9:56 am
REAL ESTATE TIP OF THE WEEK: Ed Hill offers a real estate tip (about 1.5minutes)
Jo Garner offers a tip
If you want to buy a house but you are afraid values on homes may come down, remember that homes have appreciated over time. If you don't plan to buy it and then sell right away, history shows us that houses tend to go up in value over time." .
ANNOUNCEMENTS FROM SPONSORS:
Talk Shoppe offers free networking & education to anyone interested in real estate or in business or in health and wellness. Talk Shoppe meets every Wednesday 9A-10A CT at Concorde Career College 5100 Poplar the 1st floor in the Memphis Clark Tower and also on zoom. Go to www.TalkShoppe.com and click the Events tab for the link to get into the event online. This Wednesday May 17th, 2023 9AM CT

Stroke Awareness
Director Michelle Abt, Encompass Health Rehabilitation Hospital, anne.adt@encompasshealth.com
Team Lead Callie Hurst, Encompass Health Rehabilitation Hospital this Health Talk is brought to you by Home Helpers -non medical assistance at home
Thank you to Real Estate Attorneys Rob Draughon and Shelley Rothman of Griffin Clift Everton and Maschmeyer for helping Talk Shoppe offer free education and networking to our real estate and business community. For your home purchase or refinance, call Rob and Shelley at 901 752-1133
Thank you to Leah Anne Morse of All Things New. When the job of organizing to live in your home or getting packed and moved to a new home, is too big to handle alone, call Leah Morse of All Things New. They can help you organize and they can move you and your belongings to wherever you want to go. Connect with Leah Anne Morse at 901 488-9733

Stay tuned after Real Estate Mortgage Shoppe. The man, the legend, talk show host, Andrew Clark Sr will be on air a little early today right after our show. The phone lines will remain open and he will be taking your calls.

Subscribe at www.JoGarner.com and you can get our weekly blog posts with podcasts conveniently in your inbox.

Happy Mothers Day!

Enjoy some Greek culture this weekend in Memphis OPA!
5. Real Estate Mortgage Shoppe reminds you to MAKE YOUR PLAN. LET'S WORK YOUR PLAN. IF THE DEAL WORKS FOR YOU TODAY, DO IT TODAY.
LEGAL STUFF: SPECIAL NOTE: REAL ESTATE MORTGAGE SHOPPE RECOMMENDS THAT YOU CONSULT WITH A FINANCIAL, LEGAL OR OTHER CERTIFIED, LICENSED PROFESSIONAL BEFORE ACTING OR INVESTING ON ANYTHING YOU HEAR OR SEE FROM THE CONTENT ON THIS SHOW OR BLOG POSTS. THE INFORMATION WE SHARE ON REAL ESTATE MORTGAGE SHOPPE IS GENERAL IN NATURE MEANT FOR GENERAL EDUCATIONAL PURPOSES ONLY AND NOT AN OFFER TO LEND.. ALL EXAMPLES GIVEN FOR ILLUSTRATION PURPOSES ON REAL ESTATE MORTGAGE SHOPPE AND ARE BASED ON TRUE STORIES BUT WE USE FICTIONAL CHARACTERS AND DO NOT DIRECTLY REFLECT REAL PEOPLE OR EXACT DETAILS IN ANY OF THE SITUATIONS.
QUOTE CORNER:
"One who never asks questions either knows everything or nothing." Malcolm Forbes
"All us have moments in our lives that test our courage. Taking children into a house with a white carpet is one of them." -Erma Bombeck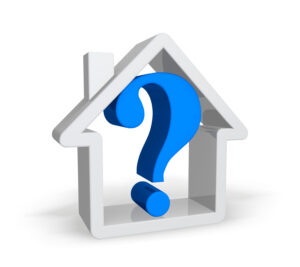 ____________________________________________________________________________________
REJOINDERS:
Lynn and Troy McDonald of Erin McDonald Insurance Agency

Taylor Morse of Cartridge World of Collierville

Kelly Inman of Next Day Access
Transitional Music: "Does Your Chewing Gum Lose It's Flavor On The Bedpost Overnight" by Lonnie Donegan; "How Many Biscuits Can You Eat" by Tennessee Ernie Ford and June Carter; "Good Advice" by Allan Sherman; "Taking Care of Business" by BTO for the Talk Shoppe Business Tip for Real Estate Pros

PICK UP YOUR COPY OF "CHOOSING THE BEST MORTGAGE-THE QUICKEST WAY TO THE LIFE YOU WANT" by: JO GARNER
An essential guide for real estate professionals and their customers.
Now on Amazon and Barnes and Noble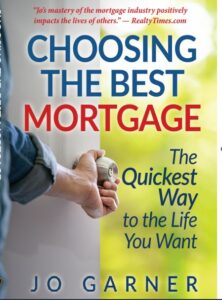 Caller: Carol Murray, did pricing go up for mortgage borrrowers with Higher, better credit scores?
Answer. It is still less expensive for a borrower with high credit scores to borrow money as opposed to borrowers with riskier, lower credit scores. Keep your credit scores high
Caller: Pat Goldstein, the "Gold Standard" in real estate , serving as a realtor for West TN, North MS for home buyers and home sellers. (901)-606-2000 Pat has worked with Ed Hill, Zach Callicott and Mark McLaurine. She gave them endorsements
Caller: Sherry Harbur of Harbur Real Estate -offers tip to home buyers. Make sure you are working with a mortgage officer who is recognized and respected in the local market. Make sure you have a strong preapproval letter with credit, assets and income verified. (901) 496-8193
Caller: Gary Yenser, Speedpro Memphis East (Great Big Graphics) (901) 446-2696 Gary has used Ed Hill and asked a roofing question . It is important to clean debris away from shingles when you are cleaning gutters.
Caller: Mark Loden, of MKL Monthly Budgeting Service (901) 493-2069 called to ask Ed Hill a question. He asked how does Masters Roofing protect the house and landscaping below when installing a roof. Ed said they use plywood and other materials to build protective structures around the landscaping until the installation is complete.
ABOUT ED HILL OF MASTERS ROOFING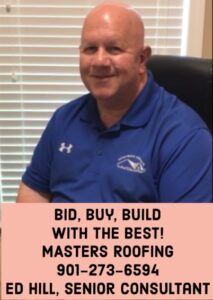 Ed Hill has been in the residential roofing industry since 2008 and has been Senior Consultant with Masters Roofing Memphis TN since 2010.  He has personally assisted about 800 homeowners with roof replacement and many others with roof and exterior repairs.  He is an active member of the Greater Memphis Business Network International chapter and is the official Masters Roofing consultant to TPC Southwind.  He holds three earned degrees including a doctorate but tries not to let those get in his way of serving his customers!  For free roof advice, free inspections, and free estimates and bids for roof replacement or roof repair call Ed Hill at 901-273-6594. Learn more at #EdHillMastersRoofing and at MemphisHomeMaintenanceShow.Podbean.Com
Ed Hill, Senior Consultant
Masters Roofing
2845 Stage Center Cove
Bartlett TN 38134
901-273-6594
EdHill.MastersRoofing@gmail.com
TN State Licensed Contractor #00067521/ Reciprocal Licenses MS & AR
BBB A+ Accredited Member Business
Platinum Preferred Contractor Owens Corning / GAF Master Elite Installer
Guild Quality Member / Angie's List
www.EdHillMastersRoofing.webs.com
Podcast https://MemphisHomeMaintenanceShow.podbean.com
You Tube Channel: Ed Hill Masters Roofing
http://Instagram.com/EdHillMastersRoofing
www.Facebook.com/EdHillMastersRoofing
ABOUT ZACH CALLICUTT, ELECTRICIAN WITH TIGER CITY ELECTRIC
901 376-4476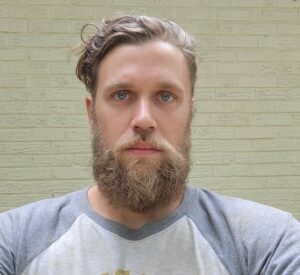 Electrical knowledge gives you a skill set you can take anywhere in the country and make a living. I started doing electrical in 2015 with a company based in West Memphis. I learned how to wire everything from a plug in your house to when we built a prenatal hospital wing in Tulsa Oklahoma. We built it in a warehouse and shipped it to Kansas in Sections then went and tied all the circuitry back together after it was cemented into the foundation.
We did a fertilizer plant in Arkansas where I first learned how to read prints and lay underground pipe for  large commercial spaces. I got to help work on The crosstown concourse and bring the old sears building back to life! I even worked at one of the supply houses based in midtown for most of 2020 during the initial pandemic. It gave me a much greater understanding of how supply chains operate and how larger companies schedule their projects.
I have always loved working with my hands and electrical has given me a way of doing that and providing for my family all in one.
I love tackling new construction projects from the ground up. Or if someone wants a custom food truck put together or maybe they want to finally remodel a room to make their dream home theater. Maybe they need a new ceiling fan or an outlet moved or an outlet added we can help.
___________________________________________________________________
ABOUT JO GARNER-MORTGAGE LOAN OFFICER: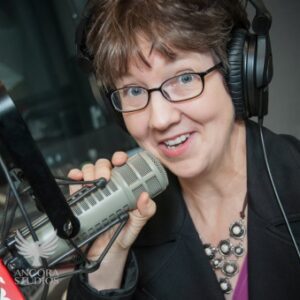 WHAT DO YOU WANT TO ACCOMPLISH WITH YOUR MORTGAGE?
www.JoGarner.com (901) 482 0354 jo@jogarner.com twitter @jogarner NMLS# 757308
(currently working with Cardinal Financial Company, Limited Partnership NMLS #66247 equal housing opportunity 2645 Appling Rd 102 Memphis, TN 38133 ) Online loan application https://online.cardinalfinancial.com/#/p/apply/jogarner
www.cardinalfinancial.org for licensing info www.nmlsconsumeraccess.org/EntityDetails.aspx/company/66247 "Whatever YOUR personal priorities are, my job is to help you get the mortgage terms that will give you bragging rights when you talk about it and help you score on hitting your goals ."
As a mortgage loan officer, my job is to help you get to the benefits you want from your financing terms. What is most important to you? I can help you find the financing terms that will help you get to what you want. What is your comfort level on a house payment? How much are you comfortable paying down,? What type of financing do you need to get the house you want to buy or refinance?
Different clients have different priorities in life—some are buying their first home with very little down payment funds. Some are recovering from medical challenges, divorces or preparing to send children to college and some are embarking on a long term goal of buying properties to build rental income."
Jo Garner is a mortgage officer with extensive knowledge in tailoring mortgages to her customers who are refinancing or purchasing homes all over the country. She offers conventional, FHA, VA or other loan programs for refinancing and purchases.
Jo can help you look at rent vs buy, when it makes sense to refinance, how to get the best deal on your home purchase financing.
Jo Garner has been in the real estate/financing business for over 25 years.  She grew up in West Tennessee and got her start in real estate in Portland, Maine where she first began her real estate career. She received her real estate education from the University of Southern Maine  and was personally mentored in San Diego, California  by Robert G. Allen, author of Nothing Down, Creating Wealth and The Challenge.
On moving back to West Tennessee in 1987, she went into business buying and selling discounted owner-financed notes secured on real estate.  In 1990 Jo went to work for a residential mortgage company and has been a mortgage loan officer for over 25 years.  Her goal is to offer excellent, affordable service to her customers, tailoring the loan programs to the specific needs of her clients. 
In addition to her work in the mortgage field, Jo Garner  is the primary sponsor and founder of Talk Shoppe in Memphis. www.TalkShoppe.com Jo Garner also host the radio show Real Estate Mortgage Shoppe airing on News Radio AM 600 WREC and iHeart Radio with podcasts and show notes published on www.JoGarner.com Pick up Jo Garner's book on Amazon or Barnes and Noble "Choosing the Best Mortgage-The Quickest Way to the Life You Want"