Are you thinking about buying a house? Do you plan to sell your house? Pat Goldstein will share simple steps you can take to prepare you to be proud of your decision. You can feel good about your financing too. We will look at three areas to help you get the best terms on your loan.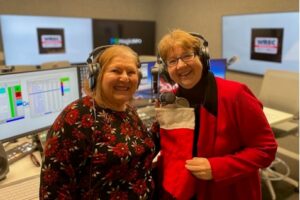 What do YOU want to accomplish with YOUR mortgage? Make your plan. Let's work your plan. If the deal works for you today, let's do it today. Connect with me and we can explore your financing options. (901) 482-0354 jo@jogarner.com Subscribe to get weekly Real Estate Mortgage Shoppe podcasts with show notes at www.JoGarner.com
To listen to today's show just click below!
LET'S GET STARTED…
(Jo) (Good morning, Memphis! Welcome to our internet listeners and podcast listeners across the 50 states! You're on Real Estate Mortgage Shoppe. I'm your host, Jo Garner, Mortgage Loan Officer. You can connect with me at www.JoGarner.com. Our general topic is Buying or Selling Your Home and Choosing Your Loan- How to Be Prepared and Proud of Your Decision
Subscribe to get Real Estate Mortgage Shoppe weekly blogposts with podcasts at JoGarner.com Call us while we are live today December 17th, 2022 at 901 535 9732.
INTRODUCING PAT GOLDSTEIN, REALTOR WITH CRYE-LEIKE REALTORS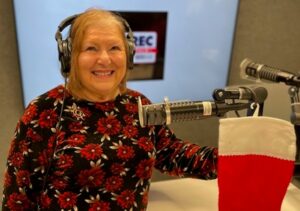 Back in the studio we have realtor Pat Goldstein of Crye-Leike Realtors. Pat has over 35 years experience in the West Tennessee and North Mississippi real estate markets. She was voted Realtor Associate of the Year from the Memphis Area Association of Realtors and earned many other designations. Pat, people in our networking groups call you the "Gold Standard" in real estate. You certainly are! Take a moment and tell our listeners a little bit about yourself and what you do for your clients. (Pat has about 1.5 minutes to tell our listeners about herself and what she does for her clients.)
YOU HAVE TO START TO BE GREAT—LES BROWN'S STORY OF FAME AND FORTUNE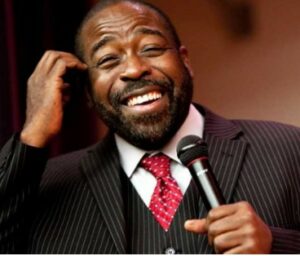 (Jo) Motivational speaker, Les Brown said, "You don't have to be great to get started but you have to get started to be great." Les Brown's mother raised him and his siblings as a single-mother. She did not have much money but she poured into her children her belief that you have the power to get out of life what you put into it.
Les Brown wanted have his own radio show, but he was young and no one would hire him. Time after time Les came to the radio station manager in the town where he lived and asked for a job. Each time the manager would try to shoo Les out saying, "I told you we aren't hiring! We have everyone we need." Still Les continued coming back and asking for a job until the manager hired him to do menial tasks and run errands.
For months, when Less got home from work, he would practice being a DJ and radio personality. Without anyone at work knowing Les Brown had prepared and practiced his imaginary show until he had it memorized.
One day Les Brown was at the station alone, doing some of the low-skilled work assigned to him when the DJ on the air fell started drinking, slurring his speech until he fell out of his chair in the studio, unable to complete his show. The manager called and Les was the only person at the station, so the manager reluctantly allowed Les to jump in and finish the DJ's show.
Les came in after each song with his catchy phrases and captivating cadences he had practiced at home. The audience LOVED LES! That was the catalyst that catapulted Les Brown to become the world-renowned motivational speaker that he is today.
What do You want to accomplish in YOUR life? Do you want to own your home? Do you want to own several real estate properties? Do you want to be debt-free? Let's start with some simple steps.
To get the best terms on your mortgage to buy a home or refinance one, common areas to concentrate are these:
Credit -I plan to cover some easy steps to work on getting your credit score the highest you can with the least amount of investment. The higher your credit score, the lower your interest rate in so many cases.

Funds to Close – We can talk about this more later in the show. Let's look at the quickest, easiest plan for you. Connect with me by calling or texting me at 901 482-0354. You can also connect with me at www.JoGarner.com

Preapproval lender letter that is very strong. Go ahead and provide the lender with your income and assets documentation and have them reviewed. A lender can note the reviewed and accepted documents to make your prequalification letter MUCH STRONGER than some else competing with you to buy the same house.
Pat, let's jump into some of your topics before the break. What are some tips you would offer a first-time homebuyer? Pat launches into tips (1-2 min) and continues after break – minutes)
(jo) Your listening to Real Estate Mortgage Shoppe. I'm your host, Jo Garner, Mortgage Loan Originator. What do YOU want to accomplish with YOUR mortgage? Make your plan. Let's work your plan. If the deal works for you today, let's do it today. Connect with me at JoGarner.com When we come back, we will be hearing more from Pat Goldstein, realtor with Crye-Leike in West TN and North Mississippi.
2nd segment is after 9:15 break from about 9:18Am to 9:30 AM break
2nd segment after 9:15 break: It's time for the Look Back Memphis Trivia Contest. The Look Back Memphis Trivia Contest is brought to you by notable Memphis historian, Jimmy Ogle. To find Jimmy's entertaining lectures, google Jimmy Ogle and the Pink Palace or find Jimmy at www.JimmyOgle.com . Our Look Back Memphis Trivia Contest is sponsored by John and Jennifer Lawhon of Lawhon Landscape (901) 754-7474 the Lawhon's can help you plan your landscaping if you have a BIG, BIG project or a smaller project . The Lawhons are giving away a $25 gift card to the first person with the correct trivia answer. If you know the answer to our trivia question, call us at 901 535 WREC 901 535-9732.
ANSWER :BEN-HUR- A TALE OF CHRIST (or Ben-Hur-A Tale of Christ by General Lew Wallace)
Question: What is the name of the book written by a Civil War general who served at one time at Union Station which is now Bartlett, TN ?
Hint: This book as published by Harper and Brothers on November 12, 1880 and held a best-seller position until 1936
Hint: This book was the first book to be blessed by the Pope
Hint: In 1950 MGM produced a move adaptation of the book. This film went on to win 11 academy awards on 1960.
Final Hint: The main character in the novel was a charioteer
What is the name of the book? If you don't know the name of the book, we will accept the name of the Civil War general who wrote it.
ANSWER: Ben-Hur-A Tale of Christ (or Ben-Hur) by General Lew Wallace
TIPS FROM REALTOR, PAT GOLDSTEIN "THE GOLD STANDARD IN REAL ESTATE"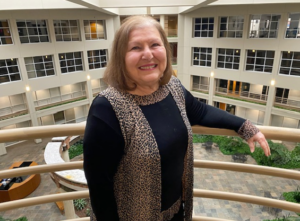 QUESTIONS ANSWERED BY PAT GOLDSTEIN
What are some common tips you offer your clients who are buying their first home?
Talk about the importance of checking with a knowledgeable realtor about the price you can likely get selling your home. Do this before accepting an offer from an investor calling you on the phone.
Talk about list of Priorities from Top to Bottom and how that works to help you and your customers find the house they truly like.
What strategies do you use when buyers need to negotiate for the sellers to pay some of their costs? Get a strong preapproval letter

What are the most important steps a seller needs to make to prepare their home to get the highest offers? Declutter, clean and provide good lighting and good landscaping
QUESTIONS ANSWERED BY JO GARNER:
________________________________
3rd segment following 9:30 break about 9:35 am to 9:45 am
TOPICS COVERED BY JO GARNER, LICENSED MORTGAGE LOAN ORIGINATOR
Prepare BEFORE YOU PAY—REN'S STORY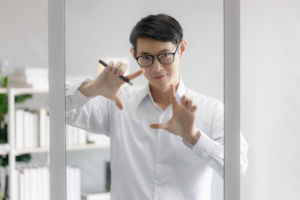 Not long ago, Ren (not his real name) called me and said he was finally ready to buy his first home. He announced that "I am going to use my money to pay off ALL of my bills before I come in to see you. Don't you think that is the best thing?" My suggestion was, "Before you spend a dime paying anything off, Ren, let's get a snapshot of where you are right now."
Money Talks Loudest
Ren's lease would be up soon on his apartment and he knew he needed a strong prequalification letter and a quick approval to be in the new house before he had to get out of his apartment. He was worn out with paying rent money every month when he could be investing in owning his own home. He had just enough saved to pay the 3% to 5% down payment on the house he wanted but knew he had some other debt too.
I truly appreciated Ren's willingness to go the extra mile to help me get his loan file looking its best. But, the top priority with the mortgage underwriting software systems is to show an adequate amount of money available in the bank to make the down payment and pay some costs, and it always looks good to have reserve funds left for emergencies.
Good Credit Can Take You Far
The second important factor in making a borrower like Ren look good is to show a high credit score Ren's ability to show that he pays creditors and only owes a small percentage on the credit lines available to him. I pointed out to Ren that a great credit score is a score over 780. An average score is around 700. When the borrower's credit score is 650 or 640, then he can probably still get a standard mortgage, but some loan programs will cost more money to get the same mortgage rate.
Income-To-Debt Ratios-Can You Make the Payment
After looking at funds available and the credit profile, underwriters look at income-to-debt ratios. Ren's income-to-debt ratio added the new proposed house payment including principal, interest, taxes, insurance, and mortgage insurance together with all the minimum payment amounts from credit cards, the car loan, and other installment accounts. This total divided into the gross income amount equaled the income-to-debt ratio. For Ren, his debt-to-income ratio –total monthly debt divided into his gross income— was around 45 percent. Not bad.
However, in some cases, the mortgage underwriting program could have prequalified Ren with a 50 percent income-to-debt ratio because he keeps more than enough cash available in his bank account. Ren's prequalification letter was very strong. He was confident going into the real estate market to purchase his first home. We looked at some down payment assistance programs for Ren also.
Once the home appraisal and title work were done, Ren got all of his income and asset supporting documents into the file, then a human underwriter reviewed the information and made the ultimate decision. The three decisions underwriters make are to approve the loan, suspend the loan subject to further documentation or deny the loan. Approve is the goal.
CREDIT TIPS-" did you know?"
Myths about what affects your FICO score1.
Myth # 1 To obtain a high score, you have to have a debt balance create a score
Truth: You need some credit history over the last two years, but you do NOT have to carry a balance on a credit card in order to obtain a high score.
Myth # 2 Your income affects your score.
Truth: Your income does NOT affect your score.
Myth # 3 You and your spouse share a credit score.
Truth: You and your spouse do NOT share a credit score. You each develop your own unique scores based on your individual activity.
Myth # 4 Closing all my accounts is a good thing.
Truth: Closing all your accounts is NOT a good thing. Keeping the credit card accounts open and in good standing is a good thing, especially if the accounts are older.
Myth: If I borrow the maximum on my credit cards, this shows I can handle more credit and helps my credit score
Truth: If you show you are using over 50% of your credit limit on each card, you hurt your credit score.
If you keep your owed balances below 30% of your credit limit on each credit card, you can help your credit score. The way you use your revolving credit like credit cards makes up 30% of your credit score criteria
Myth: 12-months-same-as-cash are good accounts to have
Truth: Stay away from 12-months-same-as-cash. They can bring your credit score down very low because they score as a maxed out credit card.
Check with the credit bureau or a licensed credit counselor. If the collection agency does not have your social security on file, they may not have any debt instruments signed by you either. Do not give them your full social security number. Only give the last 4 digits of social for identification. If they have no record you owe them, you may consider writing them a registered letter asking them to remove any derogatory reports regarding the collection account.
FUNDS TO CLOSE
Verify money in your bank that has been there for at least 60 days
Funds to close on a home cannot be borrowed unsecured.
Don't move money around. The funds you bring to closing needs be already verified in the account the lender has verified
GET A STRONG PREAPPROVAL LETTER FROM YOUR LENDER.
I suggest that you go ahead and send to me as a lender your income and asset documents to have the underwriter review and preapprove.
SPECIAL LOANS FOR SPECIAL PROPERTIES
Condos
New construction
Renovation and repair loans
Investment properties
Shoot me a text or call me with your specific questions and I am happy to help you. (901) 482-0354 Jo@JoGarner.com
4th segment following 9:45 am break about 9:48 to 9:56 am
REAL ESTATE TIP OF THE WEEK ( PAT GOLDSTEIN OFFERS A HELPFUL TIP FROM THEIR INDUSTRIES (ABOUT 1.5MIN)
Jo offers tip: For the first time in over two years, some sellers are willing to pay closing costs and repairs for home buyers. Coupling the seller paying costs and using a down payment assistance program, I am seeing buyers able to buy a home for little or nothing down. This is an opportunity!
ANNOUNCEMENTS:
Talk Shoppe offers free networking & education to anyone interested in real estate or in business or in health and wellness. Talk Shoppe meets every Wednesday 9A-10A CT at Concorde Career College 5100 Poplar Ave 1st floor Memphis, TN (Clark Tower). You can also join the even on zoom. Go to www.TalkShoppe.com Talk Shoppe will not meet until January 4th 2023
We one to thank one of Talk Shoppe's sponsors- Reverend Jo Rook, Director of Healing and Wellness at Church of the Harvest in Olive Branch, MS. Thank you, Rev. Jo Rook, for your contributions to Talk Shoppe and our business community. Connect with Jo Rook at Jo@JoRook.com
If you are in business and want to spread the word about your product or service over the airwaves, call me after the show. Talk Shoppe can offer you a chance to buy premium radio advertising at a lower-than-market price. Your customers can hear you on iheart stations and you can get streaming services too. Call me after the show 901 482-0354
During the holiday season, spend time with your friends and family. Take time for yourself.
Take up Jack's Challenge: Jack Redden who passed away in 2012 was a retired mental health counselor. He spent his time attending networking groups like Talk Shoppe. When someone was going through a hard time, Jack would invite them to coffee to listen and be a friend. Every holiday season, Jack Redden would issue this challenge to us at Talk Shoppe. Now I give YOU this challenge: Who do you know in your circle who will be alone this Christmas? Who do you know who may be experiencing a tough time? Invite them to coffee and be the friend they need. You may never know this side of heaven the positive impact you will make.
Merry Christmas to all of our friends! May this holiday bring you warm and memorable experiences.
4. Subscribe at www.JoGarner.com and you can get our weekly blog posts with podcasts conveniently in your inbox.
5. Real Estate Mortgage Shoppe reminds you to MAKE YOUR PLAN. LET'S WORK YOUR PLAN. IF THE DEAL WORKS FOR YOU TODAY, DO IT TODAY.
LEGAL STUFF: SPECIAL NOTE: REAL ESTATE MORTGAGE SHOPPE RECOMMENDS THAT YOU CONSULT WITH A FINANCIAL, LEGAL OR OTHER CERTIFIED, LICENSED PROFESSIONAL BEFORE ACTING OR INVESTING ON ANYTHING YOU HEAR OR SEE FROM THE CONTENT ON THIS SHOW OR BLOG POSTS. THE INFORMATION WE SHARE ON REAL ESTATE MORTGAGE SHOPPE IS GENERAL IN NATURE MEANT FOR GENERAL EDUCATIONAL PURPOSES ONLY AND NOT AN OFFER TO LEND.. ALL EXAMPLES GIVEN FOR ILLUSTRATION PURPOSES ON REAL ESTATE MORTGAGE SHOPPE AND ARE BASED ON TRUE STORIES BUT WE USE FICTIONAL CHARACTERS AND DO NOT DIRECTLY REFLECT REAL PEOPLE OR EXACT DETAILS IN ANY OF THE SITUATIONS.
QUOTE CORNER: "You don't have to be great to get started but you have to get started to be great."
― Les Brown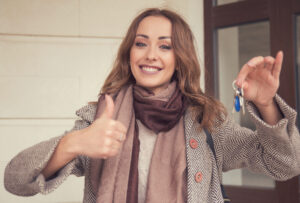 _____________________________________________________________________________________________________________________________________________
REJOINDERS:
Genell Holloway Eagle Hollow Enterprises

Ed Hill of Masters Roofing

David Corwin, USDA Rural Housing
Transitional Music: "Roar" by Katey Perry; "Whatever It Takes" by Imagine Dragons; "We Bought A House" by Alex and Kate; "Memphis" by Johnny Rivers for the Look Back Memphis Trivia Contest
PICK UP YOUR COPY OF "CHOOSING THE BEST MORTGAGE-THE QUICKEST WAY TO THE LIFE YOU WANT" by: JO GARNER
An essential guide for real estate professionals and their customers.
Now on Amazon and Barnes and Noble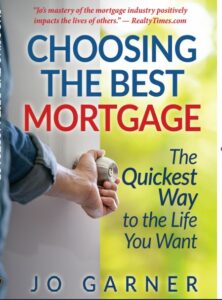 ABOUT PAT GOLDSTEIN, REALTOR WITH CRYE-LEIKE
(901) 606-2000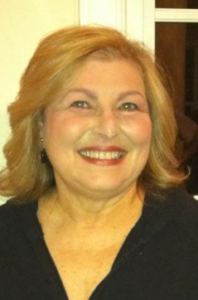 2006 MAAR Realtor Associate of the Year 2005 MAAR Presidential Award Recipient TAR Leadership Graduate Member National Association of Realtors
·         Life Member of the Multi-Million Dollar Club. Toastmasters Division Governor CBS (Certified Builder Specialist)
·         CRA (Certified Relocation Associate)
·         CRS (Certified Residential Specialist)
·         GREEN (Green Agent)
·         GRI (Graduate, Realtors Institute)
·         MMDC (Crye-Leike Multi-Million Dollar Club)
·         SRES (Seniors Real Estate Specialist)
·         SRS (Seller Representative Specialist)
·         Vice-President (Circle of Excellence)
ABOUT JO GARNER-MORTGAGE LOAN OFFICER: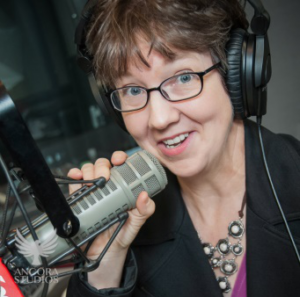 WHAT DO YOU WANT TO ACCOMPLISH WITH YOUR MORTGAGE?
www.JoGarner.com (901) 482 0354 jo@jogarner.com twitter @jogarner NMLS# 757308
(currently working with Cardinal Financial Company, Limited Partnership NMLS #66247 equal housing opportunity 2645 Appling Rd 102 Memphis, TN 38133 ) Online loan application https://online.cardinalfinancial.com/#/p/apply/jogarner
www.cardinalfinancial.org for licensing info www.nmlsconsumeraccess.org/EntityDetails.aspx/company/66247 "Whatever YOUR personal priorities are, my job is to help you get the mortgage terms that will give you bragging rights when you talk about it and help you score on hitting your goals ."
As a mortgage loan officer, my job is to help you get to the benefits you want from your financing terms. What is most important to you? I can help you find the financing terms that will help you get to what you want. What is your comfort level on a house payment? How much are you comfortable paying down,? What type of financing do you need to get the house you want to buy or refinance?
Different clients have different priorities in life—some are buying their first home with very little down payment funds. Some are recovering from medical challenges, divorces or preparing to send children to college and some are embarking on a long term goal of buying properties to build rental income."
Jo Garner is a mortgage officer with extensive knowledge in tailoring mortgages to her customers who are refinancing or purchasing homes all over the country. She offers conventional, FHA, VA or other loan programs for refinancing and purchases.
Jo can help you look at rent vs buy, when it makes sense to refinance, how to get the best deal on your home purchase financing.
Jo Garner has been in the real estate/financing business for over 25 years.  She grew up in West Tennessee and got her start in real estate in Portland, Maine where she first began her real estate career. She received her real estate education from the University of Southern Maine  and was personally mentored in San Diego, California  by Robert G. Allen, author of Nothing Down, Creating Wealth and The Challenge.
On moving back to West Tennessee in 1987, she went into business buying and selling discounted owner-financed notes secured on real estate.  In 1990 Jo went to work for a residential mortgage company and has been a mortgage loan officer for over 25 years.  Her goal is to offer excellent, affordable service to her customers, tailoring the loan programs to the specific needs of her clients. 
In addition to her work in the mortgage field, Jo Garner  is the primary sponsor and founder of Talk Shoppe in Memphis. www.TalkShoppe.com Jo Garner also host the radio show Real Estate Mortgage Shoppe airing on News Radio AM 600 WREC and iHeart Radio with podcasts and show notes published on www.JoGarner.com Pick up Jo Garner's book on Amazon or Barnes and Noble "Choosing the Best Mortgage-The Quickest Way to the Life You Want"