Today we I will be sharing some of my "Hall of Fame Mortgage Customer" stories and how these clients structured their financing to propel them faster to a better home and better life.
Mary Lou Nowak of Mid-South Home Helpers will be talking about some new comprehensive care services they can offer to help you or your aging or handicapped loved one enjoy living safely and comfortably at home.
What do YOU want to accomplish with YOUR mortgage? Connect with me at (901) 482-0354
www.JoGarner.com Jo@JoGarner.com
To Your Success,
Jo Garner, Mortgage Loan Officer NMLS#757308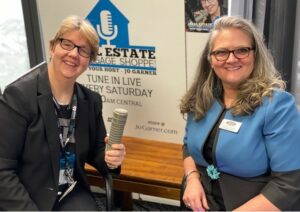 Good morning, Memphis! Welcome to our internet listeners and podcast listeners across the 50 states! You're on Real Estate Mortgage Shoppe. I'm your host, Jo Garner, Mortgage Loan Officer. You can connect with me at www.JoGarner.com. Our general topic is CARING FOR YOUR FAMILY & YOUR FINANCES- A BETTER HOME, A BETTER LOAN, A BETTER LIFE. Subscribe to get Real Estate Mortgage Shoppe podcasts with show notes at www.JoGarner.com Call us while we're live today February 27, 2021 at (901) 535-9732.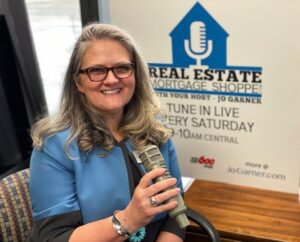 Back in the co-host chair we Mary Lou Nowak of Mid-South Home Helpers. You offer non-medical assistance to help our aging and handicapped loved ones stay comfortably and safely in their homes. You have a lot of people singing your praises, Mary Lou. People say you truly Know What to Do. Tell our listeners a little bit about yourself and what Mid-South Home Helpers does for your clients. (Mary Lou has about a minute to introduce herself and share about the services Home Helpers offers their clients…)
(Jo) I know so many of my mortgage clients make decisions to buy a home or restructure their finances in an effort to make, not just their lives better, but their families' lives better. Today if February 27th, 2021. The prices on mortgage rates have been going up this week due to the fear of inflation. When you are preparing to get a mortgage to buy a home or refinance a home you already own, INFLATION IS NOT YOUR FRIEND. Don't miss the boat to a better home, a better loan and a better life by waiting too long to make a move on buying a home or refinancing one.
Here is a snap shot from some of the mortgage closings we have celebrated:
Noel and Norah Nowling (not there real names) had been renting from their landlord for a couple of years and they liked the house and the neighborhood. The problem? They needed to buy a house and be investing their rent money into something that would build a nest egg one day for their child. Noah and Norah wanted to spend time with their child, and not traipsing around looking for a house to buy. They did not want to move and they did not have a big down payment. It felt like they were in between a rock and a hard place.
Noah and Norah were pondering their predicament one day when Norah sighed and said, " I wish we could just buy this house." And that is exactly what they did. They called their landlord and asked if they could buy the house they were renting. The landlord said YES. (The answer is always NO if you don't ask.) With some help from a down payment assistance program the Nowlings are now homeowners and are still free after work to spend time together as a family.
Here are some mortgage clients with bragging rights who snapped up this opportunity to make themselves a better loan and a better life:
Karen Kenner's story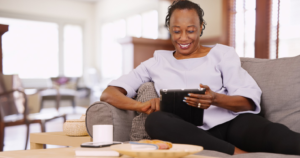 Karen Kenner had always wanted to get her mortgage paid off before she retired. But one day, when she was evaluating what her income would be when she retired, she realized it was almost time to retire and the income would not be enough. For Karen, she told me she wanted to refinance to a lower mortgage rate and go back to the 30- year loan with a note a few hundred dollars less per month. She said she would continue to make extra payments each month, but would feel much more secure knowing that she did not have to make the bigger mortgage note when she retired.
The Myers story
The Myers had been on a debt elimination program and were doing quite well but still saw the opportunity with the low interest rates to refinance and eliminate about 10 years off the mortgage and keep their monthly note about the same. "It's like FREE MONEY," they cheered! There estimated time to get totally debt free just got moved closer by a decade.
Randall Ratcliff
Randall Radcliffe had some bragging rights too. He refinanced to a lower rate and consolidated some high interest rate, high payment debt into the low fixed rate mortgage. They, Randall set up a regular payment plan to the mortgage company that included very large prepayments toward the principal with the almost $1,000 per month he saved by the debt consolidation with the cash out refinance
What do YOU want to accomplish with YOUR mortgage? Make your plan. Work Your Plan. If the Deal Works for your today, Let's do it today. Call me at (901) 482-0354 or email Jo@JoGarner.com
(Jo) Mary Lou Nowak of Mid-South Home Helpers, you offer a great service and you now have additional helpful services for your clients who are looking for solutions for their aging or handicapped family members enjoy staying in their own home. (Mary Lou launches into her topic until 9:15 break to resume after the break)
You're on Real Estate Mortgage Shoppe. I'm your host, Jo Garner, Mortgage Loan Officer. What do YOU want to accomplish with your mortgage? Make your plan. Let's work your plan if the deal works for you today, let's do it today. When we come back Mary Lou Nowak of Mid-South Home Helpers will be sharing some more solutions that just may help you give your family a better life. See you back in just a moment.
THE LOOK BACK MEMPHIS TRIVIA CONTEST
2nd segment after 9:15 break: Our Look Back Memphis Trivia Contest is brought to you by notable Memphis historian, Jimmy Ogle. Twelve of his Memphis History lectures entitled Making Memphis – Storytelling by Jimmy Ogle may be viewed by Googling "JIMMY OGLE PINK PALACE". View at JimmyOgle.com. . The Look Back Memphis Trivia Contest is sponsored by John and Jennifer Lawhon of Lawhon Landscape (901) 754-7474 the Lawhon's can help you plan your landscaping if you have a BIG, BIG project or a smaller project or you can do the big project in phases . The Lawhons are giving away a $25 gift card to the first person with the correct trivia answer. If you know the answer to our trivia question, call us at 901 535 WREC 901 535-9732.
Trivia Answer: Collierville
Question: Originally known as Oak Grove, I was incorporated in 1870 in Shelby County. Who am I?
Hint: I am the third largest municipality in Shelby County.
Hint: I was the home of the Wonder Horse Factory in the mid-20th century.

Hint: I won a national recognition in 2014 from Parade magazine.
Final Hint: My 151st birthday will be celebrated on February 17,2021. Who am I?
Answer: Collierville With its Downtown a jewel of Victorian-era homes and old churches surrounding a historical town square, Collierville, Tennessee, retains a small-town charm that keeps longtime residents rooted and draws increasing numbers of new citizens yearly. Once a stagecoach rest stop and later a railroad stop on the Memphis and Charleston line, the town anchors the southeast corner of Shelby County. The Union army recognized the importance of the town's location during the Civil War. Battles to take the town were waged on both sides, and in one battle, Maj. Gen. William Tecumseh Sherman escaped capture at Collierville Depot.
The name and even Collierville's home state were in question at various times throughout the 19th century. Jesse R. Collier, a local real estate entrepreneur, advertised lots for sale in the Memphis Enquirer as "The Town of Collier" in 1836. Even after its first formal incorporation in 1850, the town was also known as Oak Grove and mistakenly referred to as "Colliersville". Known for cotton, cattle, dairies and cheese in the early years, it became home to the famous Wonder Horse Factory in the mid-20th century
More than 50,000 people now call Collierville home. The town covers 18,500 acres, with another 13,700 acres in reserve for future use. A thriving business community includes antique and specialty shops and unique restaurants in addition to larger retail venues and nationally known restaurants. As urban expansion approaches from metropolitan Memphis, the community leaders and citizens strive to maintain and protect the town's unique history, its values, and personality. From a list of over 2,000 communities, Collierville was recognized as "America's Best Main Street" by Parade magazine in 2014.
Jimmy Ogle has retired from walking tours in Memphis. Twelve of his Memphis History lectures from the Pink Palace entitled Making Memphis – Storytelling by Jimmy Ogle, and now more than ten hours Downtown Walking Tours are FREE on the internet at . . . You Tube Jimmy Ogle.
View JimmyOgle.com for more info!
___________________________________________________________
TOPICS COVERED BY MARY LOU NOWAK, MID-SOUTH HOME HELPERS
___________________________________________________________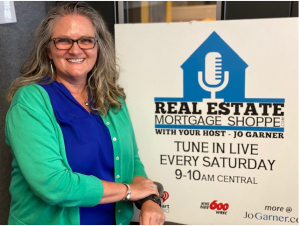 SUMMARIZE AGAIN SOME OF THE SERVICES MID-SOUTH HOME HELPERS OFFERS YOUR CLIENTS

GIVE SOME EXAMPLES OF EACH OF THE SERVICES YOU OFFER AND HOW YOUR CLIENTS BENEFIT FROM THEM

TALK ABOUT THE EXPANDED 4-PRONGS OF CARE SERVICES THAT YOU OFFER YOUR CLIENTS
Care by care-givers safely in the client's own home

Monitoring devices available like the panic button to call for help

Wellness calls

Prepared meals and very light house keeping tasks to help the clients
GIVE SOME EXAMPLES OF HOW THIS WORKS FOR THE FAMILIES AND YOUR CLIENTS

WHAT ARE THE SIGNS THAT AN AGING PARENT OF LOVED ONE NEEDS SOME ASSISTANCE?

WHAT ARE SOME EFFECTIVE TECHNIQUES OF COMMUNICATING WITH THE LOVED ONE AND WORKING WITH THEM ON A SOLUTION?
TOPICS COVERED BY JO GARNER, MORTGAGE LOAN OFFICER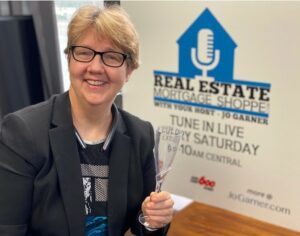 The biggest motivator for a lot of us is to do something to make life better for our families. Yes, it is wonderful to see them cared for and enjoying a better life. It is also can give you a pretty good feeling inside knowing that it was you who took action to help make that better life a reality.
Do you remember the analogy of the narrow steel pole that was laid from one side of the Niagara Falls to the other side? Then, you are asked if you would walk across the steel pole. Most people would say, "no way!"
Then, while you are emphatically refusing to walk across the Niagara Falls on that narrow pole, your child wanders out halfway across the chasm. You hear them crying in fear. Are you going across that pole to save your child? Of course you are.
What made the difference in your decision to venture out or not venture out? You know the answer. We will move out in directions we would not normal bother going if we are doing it to help someone we love.
As I mentioned earlier the prices on mortgage rates bounced up a little bit this week on the fear of inflation. Mortgage rates are not tied the Federal Reserve Rate. Mortgage rates are loosely tied to the 10-year Treasury yield. If you are trying to get a mortgage to buy a house or refinance a home you already own, INFLATION IS NOT YOUR FRIEND. Inflation is the archenemy of low mortgage rates. Rates are still good though. Your opportunity to better your financing is still there for now. Just don't miss the boat on a better loan and a better life.
Earlier in the show I mentioned the four most common examples of where I see my mortgage clients getting bragging rights.
Buying a home has got to be one of the biggest. I shared a story about a young couple who loved the place where they rented but knew they wanted to buy a home so they could be building wealth each month for their growing family.
Multi-generational household- Move-up and Modify Trends
Another common trend we are seeing in the mortgage office is families moving in together—children moving back with parents, parents moving in with children and having a multi-generational household. It is called Intergenerational Bonding. These families usually call to look at making modifications and improvements to their existing home to accommodate the other family members who will be living together in the home. The other call is from families who want to buy a bigger home.
The move-up buyers are surprised when they see the payment on the bigger home. They will say things like, "We looked at buying in that neighborhood a couple of years ago and it was going to costs us $800 more a month on a payment than what we were paying on the old house. Now it will only costs us about $300 per month more."
The reason for this silver lining in the cloud is because the move-up family is selling their home that, two years ago was worth only $500,000 and they were able to sell now for over $100,000 higher. They netted $300,000 to put down on the new home. Yes, the new home was selling for higher too at $800,000, but the key was mortgage rates over a full point lower than when they first looked at buying up. Now instead of costing $700 more per month, it was only costing them about $300 per month more. The bigger home would allow them the separate living section of the home for their parents to live with them and still enjoy their privacy. The bonus was that their parents helped provide some of the down payment and helped with the monthly payment too. It was a win-win for both this couple and the parents.
If you already have a mortgage and a home, let's explore ways that you might financially benefit from refinancing to a lower rate, maybe get your mortgage paid off sooner, or consolidate some debt to free up monthly money to get other debt paid off quicker. If you are paying a high interest rate and want to lower your interest rate but you have less than 10 years left on your mortgage, you may not want to refinance since almost all of you monthly payment is for principal and not interest at this point.
BRENT AND BELINDA BARTON'S STORY-LOOKING PAST THE OBVIOUS FOR PROFITABLE OPPORTUNITIES
For Brent and Belinda Barton, (not their real names) their story was different. Brent called me and said, "Okay, I've heard you challenge me over the radio to just call and explore my refinance options. We really are fine with the mortgage we have in the upper 3's. What are our options?
Brent gave me some information about his loan and I agreed at first with him that he had a good rate and he should just keep the loan he had. Then, he suddenly pointed out, "Hey, but I have these 3 high interest loans still plaguing me from a couple of years ago when we went through a bad situation. What if we paid those off with the new mortgage at the much lower rate?
"Brent, you are brilliant," I said to him! He and I worked through a couple of scenarios and found one that would pay off his current mortgage and roll in 3 of the large high interest rate bills, saving Brent and Belinda about $1,000/month.
At that point Belinda, asked me how fast they could get their new mortgage paid off if they applied back to prepayment to principle the $1,000/month saved from the refinance. Because of the lower rate and the amount of regular principle reduction each month, the Bartons would be completely rid of the mortgage in a shorter time than the original loan they had. We celebrated together at the closing table. Kudos! to Brent and Belinda for finding a quicker, less expensive way out of debt.
Now, back to how to calculate how fast you can recapture your closing cost on a cash out refinance. You can look at it from several angles, but the way the Barton's saw it, they were saving $1000 per month of cash going out of their bank accounts each month. The closing costs, in their minds was recaptured in in less than 6 months.
There are some fancy formulas you can find on the web to calculate recapture times. At Real Estate Mortgage Shoppe, we recommend that you consult with your licensed financial adviser or investment adviser when it comes to your money.
Whatever it is that you want to accomplish with YOUR mortgage, don't wait until your train has left the station to decide to go do it.
No one has a crystal ball,l but some of the mortgage market consultants say that there are signs that inflation edging in closer. Inflation has historically been an archenemy of the bond market. When inflation hits, the bond market, that affects your mortgage rates, is forced to raise bond yields which pushes mortgage rates up. Mortgage rates tend to go up faster than they come down.
Let's explore YOUR mortgage options. Connect with me at www.JoGarner.com Email me at Jo@JoGarner.com or just call. I would like to hear your story and your goals. (901)482-0354.
What do YOU want to accomplish with YOUR mortgage? Make your plan. Let's work your plan. If the deal works for you today, let's do it today. Connect with me at www.JoGarner.com or call me the old fashioned way. I want to hear your story. Let's explore your opportunities. (901) 482-0354
REAL ESTATE TIP OF THE WEEK (Mary Lou Nowak of Mid-South Home Helpers shares a tip -about 1 to 1.5 minutes roughly)
ANNOUNCEMENTS:
Talk Shoppe offers free networking & education to anyone interested in real estate or in business. Talk Shoppe meets every Wednesday 9A-10A by going to www.TalkShoppe.com (shoppe), then click the Upcoming Events tab. You will see the virtual zoom web address. This Wednesday March 3rd, 2021 9AM join us for Tax Attorney, Wis Laughlin, "21st CenturyTax Planning" The Krone Law Firm, 901-218-7820
Talk Shoppe events are free thanks to supporters like business coach Tim Flesner. If you want to move toward your goals faster in your business, connect with Tim Flesner at (901) 213-7830
Thank you to Talk Shoppe supporter Nita Black, business strategist. Nita can help you get your bookkeeping and financials in order and put you on the path to making more money info@nitablack.com
4. Subscribe at www.JoGarner.com and you can get our weekly blog posts with podcasts conveniently in your inbox.
5. Real Estate Mortgage Shoppe reminds you to MAKE YOUR PLAN. LET'S WORK YOUR PLAN. IF THE DEAL WORKS FOR YOU TODAY, DO IT TODAY.
SPECIAL NOTE: REAL ESTATE MORTGAGE SHOPPE RECOMMENDS THAT YOU CONSULT WITH A FINANCIAL, LEGAL OR OTHER CERTIFIED, LICENSED PROFESSIONAL BEFORE ACTING OR INVESTING ON ANYTHING YOU HEAR OR SEE FROM THE CONTENT ON THIS SHOW OR BLOG POSTS. THE INFORMATION WE SHARE ON REAL ESTATE MORTGAGE SHOPPE IS GENERAL IN NATURE MEANT FOR GENERAL EDUCATIONAL PURPOSES ONLY. ALL EXAMPLES GIVEN FOR ILLUSTRATION PURPOSES ON REAL ESTATE MORTGAGE SHOPPE AND ARE BASED ON TRUE STORIES BUT CHANGE NAMES AND CERTAIN DETAILS THAT DO NOT AFFECT THE INTEGRITY OF POINTS WE ARE MAKING IN THE EXAMPLES.
QUOTE CORNER:
Carson McCullers "The closest thing to being cared for is caring for someone else."
Lovethispic.com " I asked my grandpa, "After 65 years, you still call Grandma 'Darling,' 'Beautiful,' and 'Honey.' What's the secret?" He said, "I forgot her name 5 years ago. I'm scared to ask her."
____________________________________________________________________________________
REJOINDERS:
Genell Holloway, Eagle Hollow Enterprises (901) 270-1127 Insuring your trusted golden benefits)

Miranda Griffin, www.HealthyMidsouth.net simple routines that keep you healthy and with a longer, better qualify life

Kelly Inman, Next Door Access (wheel chair ramps, grab bars and stair lifts) (901) 617-4675
Transitional Music: "I'll Take Care of You"  by Ella Henderson; "Take Me Home" by Phil Collins; "A Better Life by Keith Urban; "Memphis" by Johnny Rivers for the Look Back Memphis Trivia Contest
________________________________________________________________________
ABOUT MARY LOU NOWAK OF MID-SOUTH HOME HELPERS
www.homehelpershomecare.com (901) 414-9696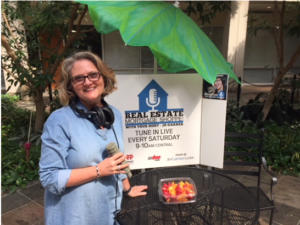 Mary Lou Nowak, managing partner of Mid-South Home Helpers and serves as Vice President of Marketing and 2018 Professional Conference Chairperson of Professional Network Of Aging. She is a professional who began client care at a 500 bed community hospital in 2001 and since, while working with seniors and their families as owner of Home Helpers became an expert in expediting long term care insurance policies saving families thousands. 
Home Helpers – (901) 414-9696
ABOUT JO GARNER-MORTGAGE LOAN OFFICER:

WHAT DO YOU WANT TO ACCOMPLISH WITH YOUR MORTGAGE?
www.JoGarner.com (901) 482 0354 jo@jogarner.com twitter @jogarner NMLS# 757308 (currently working with Sierra Pacific Mortgage, Inc)
"Whatever YOUR personal priorities are, my job is to help you get the mortgage terms that will give you bragging rights when you talk about it and help you score on hitting your goals ."
As a mortgage loan officer, my job is to help you get to the benefits you want from your financing terms. What is most important to you? I can help you find the financing terms that will help you get to what you want. What is your comfort level on a house payment? How much are you comfortable paying down,? What type of financing do you need to get the house you want to buy or refinance?
Different clients have different priorities in life—some are buying their first home with very little down payment funds. Some are recovering from medical challenges, divorces or preparing to send children to college and some are embarking on a long term goal of buying properties to build rental income."
Jo Garner is a mortgage officer with extensive knowledge in tailoring mortgages to her customers who are refinancing or purchasing homes all over the country. She offers conventional, FHA, VA or other loan programs for refinancing and purchases.
Jo can help you look at rent vs buy, when it makes sense to refinance, how to get the best deal on your home purchase financing.
Jo Garner has been in the real estate/financing business for over 25 years.  She got her start in Portland, Maine where she first began her real estate career. She received her real estate education from the University of Southern Maine  and was personally mentored in San Diego, California  by Robert G. Allen, author of Nothing Down, Creating Wealth and The Challenge.
On moving back to West Tennessee in 1987, she went into business buying and selling discounted owner-financed notes secured on real estate.  In 1990 Jo went to work for a residential mortgage company and has been a mortgage loan officer for over 25 years.  Her goal is to offer excellent, affordable service to her customers, tailoring the loan programs to the specific needs of her clients. 
In addition to her work in the mortgage field, Jo Garner  is the primary sponsor and founder of Talk Shoppe in Memphis. www.TalkShoppe.com Jo Garner also host the radio show Real Estate Mortgage Shoppe airing on News Radio AM 600 WREC and iHeart Radio with podcasts and show notes published on www.JoGarner.com