LET'S GET STARTED…(Jo) (Good morning, Memphis! Welcome to our internet listeners and podcast listeners across the 50 states! . Today is June 24th, 2023. Call us in the studio while we are live at 901 535-9732.You're on Real Estate Mortgage Shoppe. I'm your host, Jo Garner, Mortgage Loan Originator. You can connect with me at www.JoGarner.com.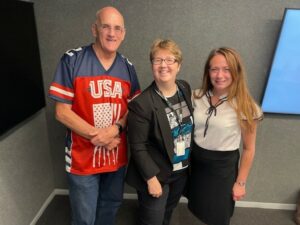 Our general topic CELEBRATING YOUR INDEPENDENCE OWNING YOUR OWN HOME Thank you to real estate closing attorneys Rob Draughon and Shelley Rothman of Griffin Clift Everton and Maschmeyer for sponsoring this episode of Real Estate Mortgage Shoppe. When you are ready to buy a home or refinance, contact Rob Draughon and Shelley Rothman at 901 752-1152.
To hear today's show just click below!!
https://soundcloud.com/jo-garner-3/celebrating-your-independence-owning-your-own-home
Are you trying to decide whether to buy or rent? Are you trying to make a decision to where to live when the number of family members in your home is changing? Let's look at the difference in buying versus renting. Let's explore a number of ways you can enjoy independence owning a home.
INTRODUCING TOM KING, BILL KING APPRAISAL COMPANY
Tom King of Bill King Appraisal Company is co-hosting Real Estate Mortgage Shoppe today. He has been appraising homes in the Mid-South for over 40 years. He has a front row seat seeing the wealth that real estate has brought to homeowners over the last few years. Tom, take a moment and talk about the services you offer your clients and what home values have been doing lately (Tom has about 3 minutes to talk about the services he offers and what values have been doing in the Mid-South)
(Jo) This spring the National Association of Realtors released their stats from their study comparing the wealth of homeowners compared to renters. Here is what they found: Over the last decade homeowner wealth is 40 times higher than the wealth of renters.
Excerpt from National Association of Realtors
"National Association of Realtors Chief Economist Lawrence Yun said, 'A monthly mortgage payment is often considered a forced savings account that helps homeowners build a net worth about 40 times higher than that of a renter.'
Along with these wealth gains, homeowners also saw their debt drop by 21% over the last decade, the report shows. In recent years, many homeowners were able to refinance their mortgages and consolidate some higher interest rate and variable rate debts all into one, single-digit, fixed-rate mortgage."
One of the benefits of building wealth in real estate is that it provides you with resources to make you a hero when you can help your family members.
DIVORCED, REMARRIED WITH CHILDREN. "I WANT TO PROVIDE WELL FOR MY CHILDREN & ONE DAY MY GRANDCHILDREN." Kaylen Kraemen's Story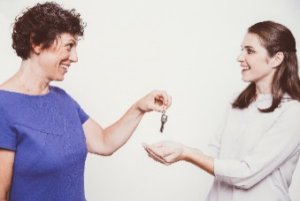 Kaylen recalls, "Those were tough years for my daughter KeKe. The divorce was hard on me and she was just a little girl going through a rough time too. Then I remarried and things were better but I always wanted to help my daughter and one day my grandchildren in ways I could not do when I was a struggling single parent."
Now Kaylen Kraemer's daughter was grown and about to be married. Kaylen knew the perfect gift to give her daughter—the house where Keke had grown up. Kaylen still owed on a mortgage for about 30% of the value of the home. She had kept the home to rent to tenants after remarrying and moving in with her new spouse. Now Kaylen could greatly help her daughter get a head start in her new marriage. A gift of equity was a way that Kaylen could help her daughter and hopefully her future grandchildren have a better life.
Kaylen and KeKe signed a home purchase agreement with Kaylen selling the home to KeKe for price just high enough to cover the small mortgage Kaylen still owed and to cover closing costs. KeKe got approved for a mortgage. The mortgage company showed the money down coming from KeKe's mother in the form of a Gift of Equity. This allowed Kaylen to pay off the mortgage on that property and her daughter's down payment and closing costs were paid for by Kaylen as a gift of equity.
You're on Real Estate Mortgage Shoppe. I'm your host, Jo Garner, licensed mortgage loan originator. What do YOU want to accomplish with your mortgage? I can make it easy for you on a home purchase or refinance. Connect with me at www.JoGarner.com When we come back, you will be hearing more from Tom King of Bill King Appraisal Company. Sherianne Bangham, realtor with Berkshire Hathaway Home Services Taliesyn Realty will also be joining us after this break. See you back in just a moment.
(2nd segment 9:17AM) TALK SHOPPE BUSINESS TIP FOR REAL ESTATE PROS
2nd segment after 9:15 advertising break – (producer to start the song "Taking Care of Business" by Bachman Turner Overdrive –but bring the volume down before the lyrics start) It's time to talk shop with Talk Shoppe's Business Tip For Real Estate Professionals. Talk Shoppe is a marketing company offering free education and networking to anyone interested in real estate, business and health and wellness.. For more about Talk Shoppe, go to www.TalkShoppe.com (shoppe) For our Business Tip today we have Sherianne Bangham, realtor with Berkshire Hathaway Home Services Taliesyn Realty in Cordova, TN. Sherianne, you are a Certified Divvy Lease to Own Agent AND a Certified QuickBuy Agent. You're licensed in Tennessee and soon to be licensed in Mississippi. Sherianne Bangham, what is our Talk Shoppe tip today for homebuyers?
Sherianne has about 1.5 minutes to share a tip for home buyers.
(Sherianne shares her tip)
(Jo ) Sheriann Bangham, what is the best way for our listeners to contact you?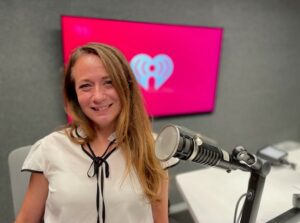 TIP: The best time to buy real estate is NOW. A couple of years ago there were so many more people making offers on homes than there were homes available for sale. Buyers were have to pay over listing price and it was rare to have a seller pay the costs for a buyer.
Today homebuyers are not challenged with quite as much competition and more sellers are willing to pay some of the homebuyers closing costs.
Ph: 901-466-4050
Cell: 901-275-4405
Email: sherianne@bhhstre.com
TOPICS BY TOM KING, BILL KING APPRAISAL COMPANY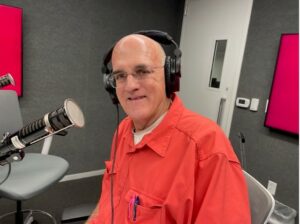 What are values in the Mid-South doing right now
Mortgage Firewalls
How to Properly Address a Low Appraisal
Difference Between a Conventional Appraisal and FHA or VA Appraisal
(3rd SEGMENT 9:35 AM)
TOPICS COVERED BY JO GARNER, LICENSED MORTGAGE OFFICER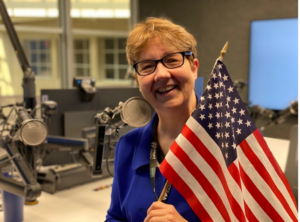 Reasons Real Estate Can Offer You Independence
Number one: The landlord is not knocking on your door every year to raise the rent higher and higher. The hard-earned money you pay each month to live in the house is not simply paying off someone else's mortgage, it is paying down your mortgage and continuing to give you more and more equity and wealth.
Byon's story…Buy a house. Start building personal wealth.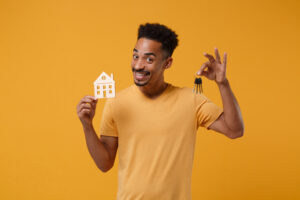 Byron's lease was about to expire on the apartment, and his neighbors had already told him to get ready for a hefty rent increase.
"Not this time," Byron vowed. He got his real estate team of professionals together to check out homes on the market and to get preapproved for the mortgage to give him the terms he wanted.
Bryon had some credit issues, but he set to work paying down some balances on his credit cards to show that he was using less than 30% of his credit limits on the credit cards. Bryon applied for some down payment assistance.
Getting his mortgage approved was not the only stone blocking his way to owning his own place. Other people were making offers to purchase the home he wanted. For Byron it was a game of persistence.
His realtor worked with him, and we put together some winning strategies so his home purchase offer would finally be accepted by a seller. Byron was on his way to owning his own home and building his own wealth and not his landlord's.
Number Two: The United States of America is the only country in the world that offers homeowners a true 30 -year fixed rate. That means you can lock in a fixed rate mortgage and the principle and interest on that mortgage NEVER CHANGES. As prices go up on things year after year, your neighbors who are renting are having to pay more and more each year to their landlord. But more and more of your budget is freed up to travel, invest and do other things you love because your house note is the same low payment year after year. (Taxes and insurance may go up marginally but not your principal and interest payment.)
Number Three: When you own your home, you have the freedom to live in it however you wish. Check the neighborhood covenants and restrictions. But, you can modify the home to fit your changing needs and wants. You cannot make major changes to a landlord's home. You may want to build a pool in the back yard with a covered patio an outdoor bar-b-que entertainment area. You may want a garden or any number of things that can make your life better.
Number Four: Check with the financial advisors. Ask about the many tax advantages to owning a home that you do not get from renting. One of them is the capital gains advantage. If you have lived in your home at least 2 years over the last 5 years, you can sell and make a profit up to $250,000 to $500,0000 WITHOUT BEING TAXED.
Number Five: You can buy a home with very little down, even zero down in some cases, and leverage this to get a home worth hundreds of thousands of dollars. There are many different government-backed mortgages and combinations of loan programs that allow you to get into a home for zero to very little down. USDA 100% loan, Veteran 100% loan, FHA 3.5% down, various down payment assistance programs for first-time homebuyers and some programs that can work for homebuyers who are NOT first-time homebuyers.
Number Six: Pride of ownership. Stable relationships with neighbors and associations in the area.
HAVING EQUITY IN YOUR HOME CAN HELP YOU RESTRUCTURE YOUR DEBT AND YOUR LIFE
Jimmy Jen Does the Math Then Refinances to Pay off Variable Rate Debt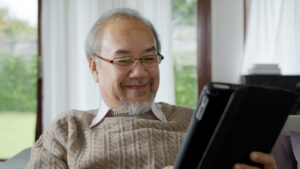 Jimmy Jen had been living in his home for many years and had paid his mortgage down to a little over $100,000. His home was worth over $500,000. Jimmy owned his own business that he almost lost during 2020. To survive the long shutdowns in 2020 Jimmy racked up variable rate debt on an equity line of credit and on his credit cards. With the Federal Reserve going up on their rate, making alarming hikes and promising to make more, Jimmy could see into the future that the cost on his variable rate debt would be hiking right along with the Fed. He called me after listening to Real Estate Mortgage Shoppe and said, "Then what can I do to lock down my debt into a fixed rate? "
The mortgage rate I quoted him to refinance and pay off his old mortgage was higher than the rate he was paying. At first, Mr. Jen hesitated –not wanting to give up his lower mortgage rate. But he discovered he was paying well over 15 % interest on the credit card debt and the interest and payments on this equity line of credit was moving up too. Mr. Jen did some math in his head and decided the refinance of his old mortgage to roll in the other debt would slam the lid down on the variable rate rising costs.
What do YOU want to accomplish with YOUR mortgage?
I can make the home purchase or refinance loan easy for you.
It is EASY to get started. Just call or text me at 901 482-0354
Email me at Jo@JoGarner.com
Or connect at www.JoGarner.com
4th segment following 9:45 am break about 9:48 to 9:56 am
REAL ESTATE TIP OF THE WEEK
Sherianne Bangham shares a tip to home sellers -declutter and remove personal decorating items from the home when you are listing the home for sale. Prospective homebuyers need to be able to picture themselves living there. Decluttering and cleaning a home opens opportunities in the mind of someone who is considering buying your home. Find a place to keep your pets while the house is being shown. Animals inside the home or barking dogs outside the home can be a negative distraction.
For more info and assistance, contact Sherianne Bangham, Realtor with Berkshire Hathaway Home Services- Taliesyn Realty
ANNOUNCEMENTS FROM SPONSORS:
Talk Shoppe offers free networking & education to anyone interested in real estate or in business or in health and wellness. Talk Shoppe meets every Wednesday 9A-10A CT at Concorde Career College 5100 Poplar the 1st floor in the Memphis Clark Tower and also on zoom. Go to www.TalkShoppe.com and click the Events tab for the link to get into the event online. This Wednesday July 5th, 2023 Investigator Vincent Demps of Mastercheck will be talking about "The Importance of CyberSecurity
Thank you to Talk Shoppe sponsor Retired US Navy Line Commander Peggy Lau. Peggy can show you ways to enjoy some independent living by taking first-class vacations at a bargain price. Connect with Peggy Lau of Club Seacret at 901 289-0747
Thank you to Darlene Kemp of Vistapoints.org. Darlene can help you set up a Special Needs Trust to make sure your special loved ones will be well cared for one day when you are not there to help them. Contact Darlene Kemp at www.VistaPoints.org.
Subscribe at www.JoGarner.com and you can get our weekly blog posts with podcasts conveniently in your inbox.

Happy Birthday, AMERICA! Enjoy your 4th of July Holiday
5. Real Estate Mortgage Shoppe reminds you to MAKE YOUR PLAN. LET'S WORK YOUR PLAN. IF THE DEAL WORKS FOR YOU TODAY, DO IT TODAY.
LEGAL STUFF: SPECIAL NOTE: REAL ESTATE MORTGAGE SHOPPE RECOMMENDS THAT YOU CONSULT WITH A FINANCIAL, LEGAL OR OTHER CERTIFIED, LICENSED PROFESSIONAL BEFORE ACTING OR INVESTING ON ANYTHING YOU HEAR OR SEE FROM THE CONTENT ON THIS SHOW OR BLOG POSTS. THE INFORMATION WE SHARE ON REAL ESTATE MORTGAGE SHOPPE IS GENERAL IN NATURE MEANT FOR GENERAL EDUCATIONAL PURPOSES ONLY AND NOT AN OFFER TO LEND.. ALL EXAMPLES GIVEN FOR ILLUSTRATION PURPOSES ON REAL ESTATE MORTGAGE SHOPPE AND ARE BASED ON TRUE STORIES BUT WE USE FICTIONAL CHARACTERS AND DO NOT DIRECTLY REFLECT REAL PEOPLE OR EXACT DETAILS IN ANY OF THE SITUATIONS.
QUOTE CORNER: "If you want something you have never had, you must be willing to do something you have never done." Anonymous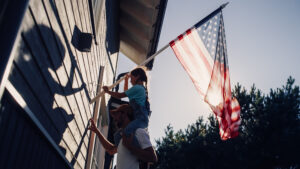 _____________________________________________________________________________________________
REJOINDERS:
Troy and Lynn McDonald of Erin McDonald Insurance Agency (901) 849-7101

Rob Draughon and Shelley Rothman of GCEM Law (901) 752-1132

Craig Jennings, Avalon Capital
Transitional Music: "America" by Neil Diamond; "America, Why I Love Her" by John Wayne;
"God Bless the USA" by Lee Greenwood; "Taking Care of Business" by BTO for the Talk Shoppe Business Tip.
PICK UP YOUR COPY OF "CHOOSING THE BEST MORTGAGE-THE QUICKEST WAY TO THE LIFE YOU WANT" by: JO GARNER
An essential guide for real estate professionals and their customers.
Now on Amazon and Barnes and Noble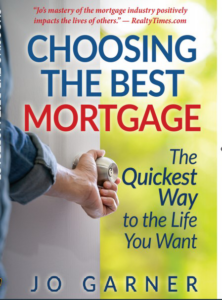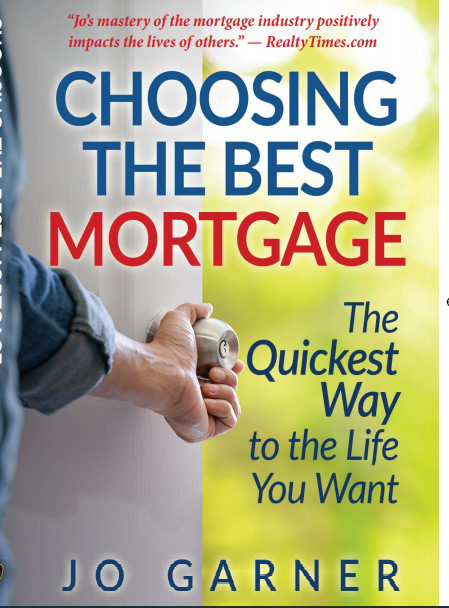 ABOUT SHERIANNE BANGHAM, REALTOR WITH BERKSHIRE HATHAWAY HOME SERVICES -TALIESYN REALTY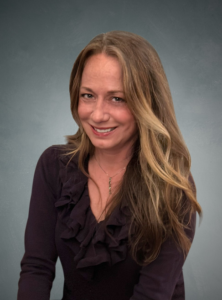 Sherianne Bangham is a licensed Affiliate Broker working with Berkshire Hathaway HomeServices Taliesyn Realty. She is also a Certified Divvy Lease to Own Agent, Certified QuickBuy Agent, and soon to be licensed in Mississippi. She has a true love for Memphis and the surrounding areas. Sherianne has served in a variety of volunteer roles, ranging from reading live for the visually impaired on a local radio station to planning a popular, annual fundraiser for an organization providing affordable health services to low-income families. Whether you are native or new to the midsouth, you'll find her an excellent resource to guide you through the purchase of your new home.
Ph: 901-466-4050
Cell: 901-275-4405
Email: sherianne@bhhstre.com
ABOUT TOM KING, REAL ESTATE APPRAISER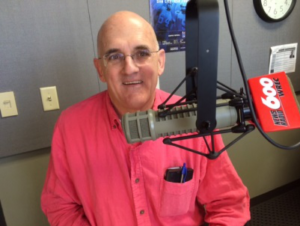 Tom is a well- respected and sought after appraiser in Memphis, Tennessee.  He is a second generation appraiser with 40 years of experience.  He has been elected to the Memphis Area Association of Realtors Board of Directors three times.  
Tom is a certified residential appraiser in Tennessee.  He have appraised over 20,000 homes in his career.  A graduate from the University of Tennessee with a degree in real estate, Tom is also a Certified Relocation Professional (CRP).  Tom also has vast experience in dealing appraising real estate for pre-listing sales, cash buyers, divorce settlements, estate settlements. (901) 487-6989
___________________________________________________________________
ABOUT JO GARNER-MORTGAGE LOAN OFFICER: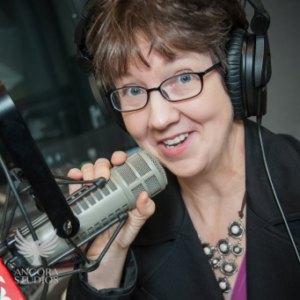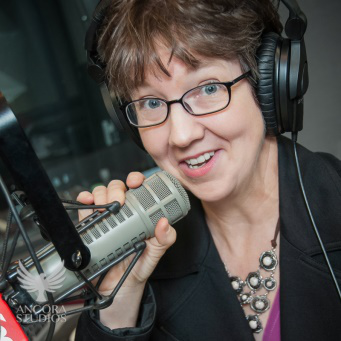 WHAT DO YOU WANT TO ACCOMPLISH WITH YOUR MORTGAGE?
www.JoGarner.com (901) 482 0354 jo@jogarner.com twitter @jogarner NMLS# 757308
(currently working with Cardinal Financial Company, Limited Partnership NMLS #66247 equal housing opportunity 2645 Appling Rd 102 Memphis, TN 38133 ) Online loan application https://online.cardinalfinancial.com/#/p/apply/jogarner
www.cardinalfinancial.org for licensing info www.nmlsconsumeraccess.org/EntityDetails.aspx/company/66247 "Whatever YOUR personal priorities are, my job is to help you get the mortgage terms that will give you bragging rights when you talk about it and help you score on hitting your goals ."
As a mortgage loan officer, my job is to help you get to the benefits you want from your financing terms. What is most important to you? I can help you find the financing terms that will help you get to what you want. What is your comfort level on a house payment? How much are you comfortable paying down,? What type of financing do you need to get the house you want to buy or refinance?
Different clients have different priorities in life—some are buying their first home with very little down payment funds. Some are recovering from medical challenges, divorces or preparing to send children to college and some are embarking on a long term goal of buying properties to build rental income."
Jo Garner is a mortgage officer with extensive knowledge in tailoring mortgages to her customers who are refinancing or purchasing homes all over the country. She offers conventional, FHA, VA or other loan programs for refinancing and purchases.
Jo can help you look at rent vs buy, when it makes sense to refinance, how to get the best deal on your home purchase financing.
Jo Garner has been in the real estate/financing business for over 25 years.  She grew up in West Tennessee and got her start in real estate in Portland, Maine where she first began her real estate career. She received her real estate education from the University of Southern Maine  and was personally mentored in San Diego, California  by Robert G. Allen, author of Nothing Down, Creating Wealth and The Challenge.
On moving back to West Tennessee in 1987, she went into business buying and selling discounted owner-financed notes secured on real estate.  In 1990 Jo went to work for a residential mortgage company and has been a mortgage loan officer for over 25 years.  Her goal is to offer excellent, affordable service to her customers, tailoring the loan programs to the specific needs of her clients. 
In addition to her work in the mortgage field, Jo Garner  is the primary sponsor and founder of Talk Shoppe in Memphis. www.TalkShoppe.com Jo Garner also host the radio show Real Estate Mortgage Shoppe airing on News Radio AM 600 WREC and iHeart Radio with podcasts and show notes published on www.JoGarner.com Pick up Jo Garner's book on Amazon or Barnes and Noble "Choosing the Best Mortgage-The Quickest Way to the Life You Want"