Good morning, Memphis! Welcome to our internet listeners and podcast listeners across the 50 states! You're on Real Estate Mortgage Shoppe. I'm your host, Jo Garner, Mortgage Loan Officer. You can connect with me at www.JoGarner.com. Our general topic is DON'T MAKE A BIG MISTAKE WHEN YOU ARE BUYING, SELLING OR FINANCING REAL ESTATE OR HIRING A CONTRACTOR. Subscribe to get our weekly blogposts with podcasts at www.JoGarner.com. Call us while we are live today February 19Th, 2022 at 901 535 9732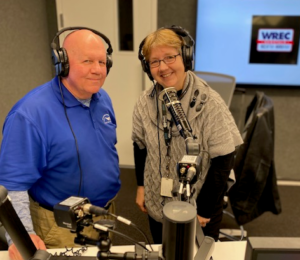 Don't like to make mistakes? Neither do I. Here are some facts and stories that hopefully will save you time money and frustrations. You can feel good making some good decisions and avoiding bad ones. Ed Hill of Masters Roofing will be giving some good advice on how to side-step "Whiz Bang" contractors in favor or reputable professionals that get the job done right.
(Jo) Back in the studio we have Ed Hill of the A+ BBB rated Masters Roofing company. Every person I talk to about you, Ed, says you have set the bar high for roofers when it comes to a good quality job and top service too. As senior consultant for Masters Roofing, you have assisted with over 800 roof repairs or replacements. You wrote the book on Home Improvements and your we can learn a lot from your podcasts too. Check it out at MemphisHomeMaintenanceShow.Podbean.Com . Take a minute to tell us a little about yourself and what you and Masters Roofing does for your clients. (Ed Hill introduces himself and talks about the benefits Masters Roofing offers their clients)
(Jo) As a mortgage officer for over 30 years, I try to help homebuyers and homeowners avoid some of the most common mistakes people make when they are buying, selling or financing a house.
The most common mistakes happen on home purchase contracts, credit snafus, appraisals, funds to close and income calculations,
Appraisal: The Garrisons had been making offers on houses for a couple of months. The house the Garrison's found next was a perfect layout but needed some paint and needed some better looking flooring. The sellers said they were strapped for cash until after the home sold. The Garrisons really wanted the house but really wanted the new flooring and paint done too and by their contractor of choice. So the buyer and seller were at an impasse.
The Garrisons negotiated for the sellers to agree to put money for the new paint and flooring in an escrow account to be paid directly to the vendor of the Garrison's choice after closing. The sellers would have the money after closing and the Garrison's would still get to pick the paint and the flooring they wanted.
Since the flooring and paint were simply cosmetic improvements to the property and not required to be completed before closing, this arrangement worked for both parties. But if they had not sought out advice from the realtor and lender on what to expect from the appraisal, they may not have been able to get the arrangement as perfectly as the did. Preparation….
Note: For contracts where the buyer will be getting a traditional mortgage—STAY AWAY FROM DECORATOR ALLOWANCES OR CARPET ALLOWANCES from the seller to the buyer. These cause problems and delays because of stricter lending guidelines. Take some advice from the way the Garrisons crafted their negotiations documenting that money did not flow through the buyer's hands.
The arrangement the Garrisons had with the seller may have also worked if the contractor had agreed to paint and get the flooring replaced before closing and wait to be paid when the house sold 3 or 4 days later.
Get with an experienced mortgage loan officer. Get prepared so you qualify with the exact right financing. Get an experienced realtor with a good reputation to help you. Keep searching until you find the house that you know will work for you. If you know other people are making offers to purchase the same home, then make the best offer you can to get it-but don't go past what you can comfortably afford. A good realtor who knows the market and can advise you of ways to form your home purchase offer to get you the best chance of having the seller accept yours over someone else's offer.
The former first lady of the United States, Eleanor Roosevelt said, "Learn from the mistakes of others. You can't live long enough to make them all yourself." That's some good advice! By putting experienced reputable real estate pros on your team, you can use their knowledge and experience to make some smart moves and avoid costly mistakes.
MAKE YOUR PLAN. LET'S WORK YOUR PLAN. IF THE DEAL WORKS FOR YOU TODAY, LET'S DO IT TODAY. Connect with me at www.JoGarner.com. Email me at Jo@JoGarner.com or just call me at (901) 482-0354.
(Jo) Ed Hill of Masters Roofing, before we go to break, what is some good advice you would offer homeowners who are shopping for a contractor to work on their home? (Ed has about 2 to 3 minutes to launch into his topics until 9:15 AM continuing his topics after 9:15 break)
You're on Real Estate Mortgage Shoppe. I'm your host, Jo Garner, Mortgage Loan Officer. What do YOU want to accomplish with your mortgage? Make your plan. Let's work your plan if the deal works for you today, let's do it today. Connect with me at www.JoGarner.com When we come back Ed Hill of Masters Roofing will be sharing with you tips on how avoid less-than-reputable "WhizBang" contractors
Riverside Drive
Question: Sometimes I am closed by nature, and some time by man.
What street am I?
Hint: My land did not exist for centuries!
Hint: A part of me was once the city dump!
Hint: Parts of me have also been known by the names of Arkansas Street or Fulton Street.
Final Hint: I am now one of the most pedestrian friendly streets in Memphis.
Answer: Riverside Drive. Having been around for less than a century, Riverside Drive opened in 1935 to connect Downtown Memphis to the Harahan Bridge, whose automobile portion had opened in 1917 for the Broadway of America (Highway 70 from San Diego to New York City). Memphis had grown from eight cars in 1904 to almost 52,000 in 1930 and the city population had grown to 250,000. Prior to 1935, the Mississippi River came to the bluffs and there was no road, no Tom Lee Park – just the industrial port of Memphis leading up the warehouses (now an area with condos and large homes with majestic views of the river and sunset). The Cobblestone Wharf was Memphis' major industrial river port (until 1952). The area was so forsaken that it became a prime location for the City dump materials! Part of the drive would flood annually and had to be sandbagged. The Delta Queen formerly landed at the south end of Riverside Drive at a spot known as John B. Edgar Point. A sidewalk was finally constructed in 2002!
In 1990-91, a major public works project occurred that permanently stabilized the Mississippi River channel, the bluffs, Riverside Drive and added 20 more acres of park land to Tom Lee Park. In 2014, a temporary Cycle Track plan was laid out on the southbound side of the drive for bicycles, joggers and pedestrian on a trial basis. The Memphis In May International Festival uses the area for its three major events annually and Riverside Drive is also an important link in numerous road races and marathons, such as next week's St. Jude Memphis Marathon. Riverside Drive now has its own restaurant – Riverside Bar & Grill at Beale Street Landing, which is also a major terminal for overnight passenger vessels on the Mississippi River, as well as local cruises.
Jimmy Ogle has retired from walking tours in Memphis. Twelve of his Memphis History lectures from the Pink Palace entitled Making Memphis – Storytelling by Jimmy Ogle, and now more than ten hours Downtown Walking Tours are FREE on the internet at . . . You Tube Jimmy Ogle.
View JimmyOgle.com for more info!
____________
TOPICS COVERED BY
ED HILL OF MASTERS ROOFING IN MEMPHIS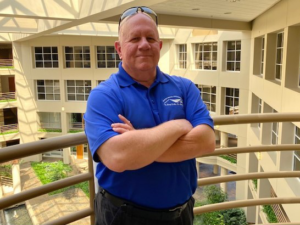 WHIZBANG CONTRACTORS WARNING!
Disclaimer: I do not know any company named WhizBang Contractors! (If that is your business name, pick another one, quick!)
Definition: Contractors who do not have a state license to do what they do and are not accountable to any contracting board. There is no legal record of proven knowledge and skills in their area of contracting. They may be WhizBang Roofers, Tree Service, Painting, Renovations, etc. Their tag line could be "We deliver explosive results!"
I don't gamble at all, but if you love gambling then you will LOVE WhizBang Contracting! Be prepared to risk it all.
Trades that do not require a state license are especially affected by WhizBang Contracting. They started 3 months ago but in their public marketing efforts they claim to be the most seasoned, trustworthy, skilled, highly rated contractor in town. Does that make sense to you? How can they be equal to proven state licensed contractors?
The last thing often said about a WhizBang Contractor is "I finally fired them."
They know just enough to get into your project, but might not know enough to satisfactorily complete your work.
When a sincere trades person has a Light Bulb Moment, "I can own my own contracting business! How hard can it be?" he doesn't know what he doesn't know. Though he has big dreams, his inexperience or lack of financial standing can become your home renovation nightmare.
The problem is that too often the trades person simply copies what he sees others doing. Suddenly WhizBang Contracting's signs, wrapped vehicles, door hangers and pushy sales reps start hitting your neighborhood and city. The surface, superficial appearance suggests that they are skilled experts on the same level as state licensed contractors who are REALLY licensed at the state level, ACTUALLY bonded and AUTHENTICALLY pay for workers comp and general liability insurance. Most of the time, none of that is true. They look like the real deal, but it is only because they are copying the visual image of the true professionals. They do not have the depth and ability of state licensed contractors, but they want you to think that they do.
What you should require from all prospective contractors is documentable, independently verifiable proof of state licensure, workers comp and general liability insurance and that bond has been posted with the state. Further, dig deep into online reviews and speak with customers they have served.
Never pay money down or upfront. If a contractor is the right one for your project, he will have a line of credit for materials and labor. He should NOT need any money in advance. Require a detailed, printed and signed contract.
Ed Hill, Senior Consultant, Masters Roofing Memphis can be reached at 901-273-6594 for free, friendly, expert roofing advice and can assist with free, honest roof inspections, roof repair and roof replacement estimates, and navigating complex insurance claims. Also, listen to free home improvement advice at MemphisHomeMaintenanceShow.Podbean.Com #EdHillMastersRoofing
TOPICS COVERED BY JO GARNER, MORTGAGE LOAN OFFICER: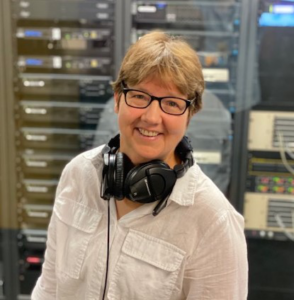 Mistakes on Contract Negotiations
In a competitive market like we are experiencing, You do have to be decisive and quick if you want your home purchase offer to win out over competing offers. But take some time to consider what you promise to do on the home purchase offer. Haste makes waste. The last thing you want is to paint yourself into a costly corner.
Here are some common real estate contract clauses that can cause problems for you:
Offering to pay $5,000 to $10,000 over the appraisal amount, but forgetting to state the maximum price you would pay for a home in case the appraisal came in much higher than you thought.

Offering to buy the home not contingent on the appraisal. That means you offer to pay $190,000 for the home, thinking it will appraise for that value. Instead, the appraisal value comes in at $175,000. Now you are contracted to pay $15,000 over and above the $8,500 you thought you were paying if the home had appraised at $175,000. Now your down payment is $8,500 plus $15,000 (the difference between $175k and $190k.) Your down payment is $23,500 plus the closing costs and prepaid taxes and insurance. Oops! Is this going to sink your savings?

Waiving the home inspection. Some realtors have assisted their clients in getting their home purchase offer accepted but negotiating the seller to pay any repairs required by the lender on the appraisal.
CLOSE CALL WITH COSTLY REAL ESTATE CONTRACT CLAUSE- MINDY MICHOLSON'S STORY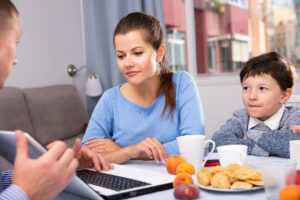 Mindy Micholson and her young son lease was ending in less than 45 days on the apartment where she had been renting. Mindy was motivated and she was mindful that she needed to live in a place that would allow her son to go to his same school. The clock was ticking and Mindy didn't have time to try again and again to get an offer accepted on a home in the area where she wanted to live.
She told her realtor, "I can't afford to lose the deal on this house. What can I do to push my offer ahead of everyone else's?" Based on the prices of homes selling in that area, it looked like the house Mindy wanted would easily appraise for the list price of $160,000. She asked her realtor to make her offer to pay $165,000–$5,000 over the list price. She also marked on the home purchase offer that she would pay this no matter what value the appraiser would report. And, just to make her offer even more irresistible, she paid a whopping $5,000 for earnest money. The sellers had agreed to pay for any lender required repairs.
Bad news came like a tsunami. The appraisal value came in at $155,000 instead of $165,000–$10,000 too low! Mindy's contract said she would pay $165,000 no matter what the appraisal value. Never did she or anyone else think the house would appraise for less than in the $160's. Mindy did not have the money to close and now it looked like she would lose her $5,000 earnest money, which would make it impossible to offer on another home.
In this case the realtors, the sellers and Mindy worked together for a solution. Mindy's uncle was a licensed home repair contractor. He agreed to complete the lender required repairs for free so the seller could save about $5,000 so the seller could lower the price by $5k.. Mindy's brother gifted her $5,000 and Mindy then had enough from her savings to close on the home. Whew! She was so grateful to be working with such experienced and reputable realtors. Because of their quick thinking and Mindy's faithful family members, Mindy and her son moved into their new home, happy and a lot wiser for the experience.
If you are considering buying a home or selling your home, check out the professionals that will be working with you on your team. Check reviews online and ask friends who may have worked with these professionals. Make sure you are working with a knowledgeable realtor who has proven himself or herself to be committed to help you get terms you want in a way that will not put you at too much risk. When you are working with the lender, make sure they are willing to take the time to listen to what YOU want to accomplish and the terms that fit your PERSONAL comfort level.
What are some other contract clauses that can cause problems?
Spelling the names of the buyers correctly and making sure to include the names of all parties that will be on title to the real estate.

Representing the exact correct address on the contract. Sometimes the exact address may include a North or South, East or West in the address, differentiating it from a property around the corner. I have seen some real messes over the years when the address was not representing correctly on the home purchase contract.
(story of the condo project and the worker mixing up the unit numbers he nailed to the doors of the condo units. Mr. and Ms. Smith thought they bought unit 1, only later to find out they bought the unit without the river view on the other side of the building. A big oopsie that got worked out by a diligent title company and title insurance company.)
Putting the wrong address on the contract can cause problems with the appraisal too. When the mortgage company sends the loan and the address of the property through the mortgage underwriting and gets an appraisal waiver, it saves the borrower about $500 and eliminates the risk that the loan could be turned down due to appraisal issues. But if the address was wrong, it is possible that a different address may not reward everyone with an appraisal waiver. This could cause a delay in closing or worse.
Clauses that indicate the seller is to pay the buyers' closing costs up to a certain percent of the sales price, can sometimes get misstated. I have seen contracts come across my desk that say the "seller is to pay 3% of the buyer's costs" instead of "3% of the sales price." On a $200,000 home, that could mean the seller is only paying $300 instead of $6,000.

If your contract to buy a home is contingent on you selling your current home first, make sure you clearly state this as a contingency in your home purchase offer. If you don't want to make the purchase contingent on your home, you can explore an equity line of credit on the home you are going to eventually sell or an equity line on the home your are buying to go with your mortgage. There are always options….

Stay away from clauses in the contract such as "seller gives buyer a decorator allowance." Mortgage companies prohibit the seller giving cash back to the home buyer.

If the contract mentions repairs to be done, then an appraiser will need to make sure these repairs are completed, even if they were not mentioned in the appraisal. Sometimes these type repairs can be completed after closing, but someone has to put up 1.5 times the amount a bona fide estimate shows on the cost of the repairs. The amount paid over actual cost is returned to the person who paid it once the appraiser sends an inspection report, clearing the repairs as done. This can costs extra money and can delay the closing.
Credit- Most everyone in this audience today has 3 credit scores from the 3 big credit bureaus—Equifax, Experian and Transunion. If you have high credit scores, then you should easily be able to get great terms when you go to buy a house or a car or a credit card. If you have low credit scores, you may get stuck with a higher down payment requirement, higher interest rates and payments or even no loan at all.
I do not represent a credit repair company and, when mortgage clients have errors on their credit reports, I refer them to the three big credit bureaus and to the merchant reporting the error to get the errors corrected. With almost 30 years experience in the mortgage business, I have some stories to share with you that I hope will help you develop credit habits that will keep your credit scores high and your life happy.
Do-It-Yourself Credit Fix-
If some of the negative credit reporting was not in error but was really bad credit on your part, then there may be some things you can do to lessen the negative blow.
If you have collection accounts showing with balances still owing, you may want to call he creditor a make a deal with them to get them to agree to stop reporting every month on that collection account. In the past collection agencies reported the collection once and never reported again. But today, they often continue to report month after month until.
Each time a negative late pay or 30 days or more or a collection account gets reported on your credit, it is like taking sucker punch to the gut because it drops your credit scores so badly. Even if you set up a small payment plan in exchange for the company not making any more negative reports about you.
INCOME:
Rule #1 Know your personal comfort level on what you can handle on the house payment and down payment. Don't depend on the mortgage officer to tell you. Know your own comfort level and don't allow emotion to rope you into a mortgage payment that will cause you stress.
Don't change jobs during the mortgage process.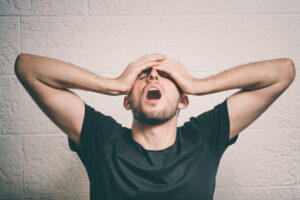 Don't even change the way you are paid from your job. Albert Abbott was freshly out of the military with a job as a new hire. The salary wasn't great but, at least he could qualify for the mortgage to buy the house that he wanted.
As we our mortgage team was processing Albert's mortgage papers, we noticed that, in the middle of the loan process, Albert had switched from a salaried employee where the employer withholds Federal Income taxes and other deductions, over to a 1099 subcontractor position.
As a 1099 worker, the employer no longer withheld Federal Taxes and other deductions. Now, that Albert was self-employed, he would have to pay his own taxes because now he was self-employed.
When I asked Albert about the switch from being an employee to being self-employed he said, "Because I can make a lot more money." His eyes bulged outward when I informed him that the government mortgage program he wanted would not allow us to count any of his self-employment income until he had been on the job or at least 2 years to set up a track record.
Albert decided that "less is more" and arranged with his employer to return him to his employee status, even if he was making less money. At least he would be able to qualify for his mortgage.
Some of my mortgage clients who have been self-employed for 2 years or more still have problems getting qualified for their mortgage loan because they don't show a lot of income on the front page of their tax return. An experienced lender can go into the back pages of the tax return to look for certain expenses that are allowed to be added back to the income.
______(initials) It is vitally important that you do not change anything on your asset statements after Jo has reviewed your bank statements. Any decrease in your assets could make or break your loan approval or cause a delay in your closing. ANY LARGE DEPOSIT NOT PAYROLL RELATED NEEDS TO HAVE THE SOURCE DOCUMENTED. (You can get images of the deposit and copies of deposit slips from your bank.)
______(initials) If you are legally married, and buying or refinancing a primary residence, even if your spouse is not on the loan nor on the title, your spouse will be required to sign a few key documents to keep your title clean under the state law. Change in marital status could cause problems on title.
______ (initials) When it comes time to provide bank statements or any asset account, or tax return, it is necessary to provide ALL pages of the statement, even if it is a blank page. On asset account statements, make sure the name of the bank, your name and at least part of the account number appears on any bank documentation you submit to us.
(If you turn in a 401k statement, please get a letter from the administrator stating terms of the plan including terms of withdrawal—even if you are not withdrawing funds)
_______ (initials) Please do not make any changes to your income or manner of payment from income from your business or employment. When it is time to send tax returns, please send ALL pages including any K-1s if applicable. Even if your income is increasing, under current loan guidelines some methods of income payment are not allowed to be counted as qualifying income so it is important to let your loan officer know of upcoming changes right away to make sure the type payment of income is acceptable for loan qualification purposes. If you own 25% or more of a business, please send all pages of the business tax returns for the past 2 years also. (In some cases underwriting may require a year-to-date Profit and Loss for self-employed borrowers.) Note: If your IRS transcripts or tax returns indicate that taxes are owed, you must document the source of funds to clear the taxes owed or show proof of accepted payment plan and proof of three months payments made to IRS or other agency to clear debt.
(PLEASE DISCLOSE ANY PAYMENT PLANS MADE TO IRS OR OTHER OUTSIDE AGREEMENTS THAT MAY NOT SHOW ON THE CREDIT REPORT. THESE PAYMENTS NEED TO BE CALCUATED TO DETERMINE YOUR TRUE DEBT-TO-INCOME RATIO.
PLEASE DISCLOSE ANY IRS OR OTHER LIENS THAT MIGHT SHOW UP ON OTHER REPORTS CONNECTED TO YOU. NOT DISCLOSING THESE CAN JEAPORDIZE YOUR LOAN APPROVAL LATER IN THE PROCESS)
________(initials) If you file your tax returns right before or during the loan process, this can delay your loan process by a month or more due to the time it takes the IRS to fully process and log your numbers into the government required IRS third-party transcript for that tax return that must be included in your loan file. You may consider filing an extension on filing your IRS return in order to avoid this delay. (Underwriting may ask for a year-to-date Profit and Loss for self employed borrowers.)

_______ (initials) Do not open any new credit accounts (and especially not a 12-months-same-as-cash account.) Do not add balances to any existing credit accounts. Do not apply for any new credit during the loan process. Do not make any changes on your credit status.

_______ (initials) Please check your tax returns and make sure you are not showing any business losses from a side business. If you are showing losses on your tax return from a business, please notify your loan officer.

________(initials) Make sure that you keep your accounts paid current during the loan process. Even though you are planning to pay off an account at closing, please do not allow this account or any others, including any mortgages, to go 30 days late even if the closing the delayed. (This could cause your credit scores to drop right before closing and jeopardize your loan approval.)

________(initials) If you are refinancing your home, please make sure the home has not been listed for sale on the market within the last 6 months. REMEMBER THAT ON A PRIMARY RESIDENCE, THERE IS A 3 DAY RIGHT OF RECISSION BEFORE MONEY IS DISBURSED.

_______(initials)Due to the new TRID government lending guidelines, there are mandatory delays set up throughout the process, giving you a chance to review the terms as the process moves forward. If you change anything that triggers a change in the final terms after final disclosures have been sent, this could delay your closing to wait on new documents to be received by you and the mandated delay period completed.

________(initials) Due to a rising number of incidences of hackers/scammers attempting to redirect wired closing funds, please do NOT have any funds wired before verifying the wiring information with your loan officer and the attorney's office. There may be additional steps to take to ensure your money is wired to the correct account.
REAL ESTATE TIP OF THE WEEK (Ed HILL has about 1 to 1.5 minutes to share a real estate related money-saving or time-saving tip):
ANNOUNCEMENTS:
Talk Shoppe offers free networking & education to anyone interested in real estate or in business and health and wellness. Talk Shoppe meets every Wednesday 9A-10A CT at Concorde Career College 5100 Poplar Ave 1
st
floor Memphis, TN (online go to www.Talkshoppe.com and click on Events tab to get the vitual meeting room. This Wednesday February 23rd, 2022 join Talk Shoppe for "The Mastermind Principle-based on the book Think and Grow Rich by Napoleon Hill."
2 Thank you Talk Shoppe's newest sponsors Nick and Amber Hadley of SyArch (creating software to streamline the processes of business' who want to be efficient.
Thank you to Leah Anne Morse of All Things New for supporting our business community with Talk Shoppe's free networking and education. When you or someone you know needs to down size or make a move, call Leah Anne Morse of All Things New to organize your move or your estate sale. (901) 488-9733
4. Subscribe at www.JoGarner.com and you can get our weekly blog posts with podcasts conveniently in your inbox.
5. Real Estate Mortgage Shoppe reminds you to MAKE YOUR PLAN. LET'S WORK YOUR PLAN. IF THE DEAL WORKS FOR YOU TODAY, DO IT TODAY.
SPECIAL NOTE: REAL ESTATE MORTGAGE SHOPPE RECOMMENDS THAT YOU CONSULT WITH A FINANCIAL, LEGAL OR OTHER CERTIFIED, LICENSED PROFESSIONAL BEFORE ACTING OR INVESTING ON ANYTHING YOU HEAR OR SEE FROM THE CONTENT ON THIS SHOW OR BLOG POSTS. THE INFORMATION WE SHARE ON REAL ESTATE MORTGAGE SHOPPE IS GENERAL IN NATURE MEANT FOR GENERAL EDUCATIONAL PURPOSES ONLY. ALL EXAMPLES GIVEN FOR ILLUSTRATION PURPOSES ON REAL ESTATE MORTGAGE SHOPPE AND ARE BASED ON TRUE STORIES BUT WE USE FICTIONAL CHARACTERS AND DO NOT DIRECTLY REFLECT REAL PEOPLE OR EXACT DETAILS IN ANY OF THE SITUATIONS.
QUOTE CORNER:
The quote of the week: "They say we learn from our mistakes…That's why I'm making as many as possible. I will soon be a genius." Random Vibez
The former first lady of the United States, Eleanor Roosevelt said, "Learn from the mistakes of others. You can't live long enough to make them all yourself."
____________________________________________________________________________________
REJOINDERS:
Mark McLaurine, Refrigeration Unlimited

Kurt Powers, Quest Trust Company

Tim Flesner, Business Consultant
Transitional Music: "It's a Mistake" Men At Work ; "Uh-oh" by Jimmie Rodger; "Do The Right Thing" by Simply Red; "Memphis" by Johnny Rivers for the Look Back Memphis Trivia Contest
________________________________________________________________________
ABOUT ED HILL OF MASTERS ROOFING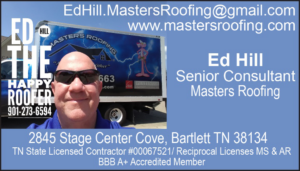 Ed Hill has been in the residential roofing industry since 2008 and has been Senior Consultant with Masters Roofing Memphis TN since 2010.  He has personally assisted about 800 homeowners with roof replacement and many others with roof and exterior repairs.  He is an active member of the Greater Memphis Business Network International chapter and is the official Masters Roofing consultant to TPC Southwind.  He holds three earned degrees including a doctorate but tries not to let those get in his way of serving his customers!  For free roof advice, free inspections, and free estimates and bids for roof replacement or roof repair call Ed Hill at 901-273-6594. Learn more at #EdHillMastersRoofing and at MemphisHomeMaintenanceShow.Podbean.Com
Ed Hill, Senior Consultant
Masters Roofing
2845 Stage Center Cove
Bartlett TN 38134
901-273-6594
EdHill.MastersRoofing@gmail.com
TN State Licensed Contractor #00067521/ Reciprocal Licenses MS & AR
BBB A+ Accredited Member Business
Platinum Preferred Contractor Owens Corning / GAF Master Elite Installer
Guild Quality Member / Angie's List
www.EdHillMastersRoofing.webs.com
Podcast https://MemphisHomeMaintenanceShow.podbean.com
You Tube Channel: Ed Hill Masters Roofing
http://Instagram.com/EdHillMastersRoofing
www.Facebook.com/EdHillMastersRoofing
___________________________________________________________________
ABOUT JO GARNER-MORTGAGE LOAN OFFICER: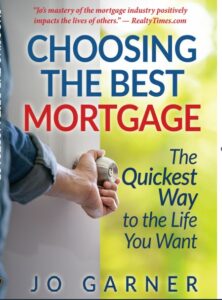 WHAT DO YOU WANT TO ACCOMPLISH WITH YOUR MORTGAGE?
www.JoGarner.com (901) 482 0354 jo@jogarner.com twitter @jogarner NMLS# 757308 (currently working with Sierra Pacific Mortgage, Inc Cordova, TN NMLS # 1788 An Equal Housing Lender)
"Whatever YOUR personal priorities are, my job is to help you get the mortgage terms that will give you bragging rights when you talk about it and help you score on hitting your goals ."
As a mortgage loan officer, my job is to help you get to the benefits you want from your financing terms. What is most important to you? I can help you find the financing terms that will help you get to what you want. What is your comfort level on a house payment? How much are you comfortable paying down,? What type of financing do you need to get the house you want to buy or refinance?
Different clients have different priorities in life—some are buying their first home with very little down payment funds. Some are recovering from medical challenges, divorces or preparing to send children to college and some are embarking on a long term goal of buying properties to build rental income."
Jo Garner is a mortgage officer with extensive knowledge in tailoring mortgages to her customers who are refinancing or purchasing homes all over the country. She offers conventional, FHA, VA or other loan programs for refinancing and purchases.
Jo can help you look at rent vs buy, when it makes sense to refinance, how to get the best deal on your home purchase financing.
Jo Garner has been in the real estate/financing business for over 25 years.  She got her start in Portland, Maine where she first began her real estate career. She received her real estate education from the University of Southern Maine  and was personally mentored in San Diego, California  by Robert G. Allen, author of Nothing Down, Creating Wealth and The Challenge.
On moving back to West Tennessee in 1987, she went into business buying and selling discounted owner-financed notes secured on real estate.  In 1990 Jo went to work for a residential mortgage company and has been a mortgage loan officer for over 25 years.  Her goal is to offer excellent, affordable service to her customers, tailoring the loan programs to the specific needs of her clients. 
In addition to her work in the mortgage field, Jo Garner  is the primary sponsor and founder of Talk Shoppe in Memphis. www.TalkShoppe.com Jo Garner also host the radio show Real Estate Mortgage Shoppe airing on News Radio AM 600 WREC and iHeart Radio with podcasts and show notes published on www.JoGarner.com Pick up her book "Choosing the Best Mortgage-The Quickest Way to the Life You Want on Amazon.com and BarnesandNoble.com
MARKETING NOTES (if needed):