Today let's look at ways I have seen my mortgage clients establish a strong financial foundation one step at a time—not immediately but getting what they wanted by taking strategic steps over time. Clint Cooper of Redeemers Group will talking about foundation repair, keeping Green and keeping your home on solid ground. Ed Hill of Masters Roofing will be joining us later.
What do YOU want to accomplish with YOUR mortgage? Make your plan. Let's work your plan. If the deal works for you today, let's do it today.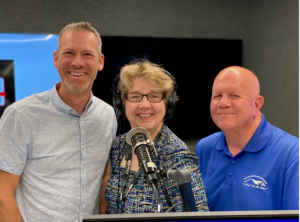 To your success,
Jo Garner, Mortgage Loan Originator NMLS 757308 (901) 482-0354 Radio talk show host site: WWW.JOGARNER.com
Online loan application: https://online.cardinalfinancial.com/#/p/apply/jogarner
Cardinal Financial , Limited Partnership NMLS #266247 2645 Appling Rd 102 Memphis, TN 38133 (equal housing lender)
To hear the audio of today's show please click below!
Good morning, Memphis! Welcome to our internet listeners and podcast listeners across the 50 states! You're on Real Estate Mortgage Shoppe. I'm your host, Jo Garner, Mortgage Loan Officer. You can connect with me at www.JoGarner.com.. Our general topic is. "Establish A Financial Foundation -Renovate or Modify Your Home to Make it Your Own" Call us while we are live today May 14th, 2022 at 901 535 9732
INTRODUCING CLINT COOPER, REDEEMERS GROUP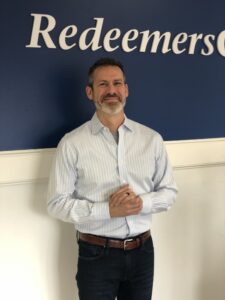 Back in the studio again is Clint Cooper, owner of Redeemers Group, an A+ BBB rated company specializing in foundation repair, crawl spaces, basement, mold prevention and more. You have seen Clint Cooper with Redeemers Group on television and you have heard him on the radio. Clint, take a moment to introduce yourself and tell our listeners a little bit about yourself and what Redeemers Group does for your clients. (Clint has a minute or minute and a half to introduce himself and talk about the services Redeemers Group does for their customers )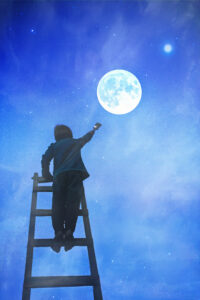 Steps to Climb To Establish The Life You Want
(Jo) The longest staircase in the world is the Niesenbahn Funicular stairs in Switzerland. This staircase has 11,674 steps. I have never climbed these stairs but I think, if I did, I would not look up because I would not want to glance up and stumble and fall. After climbing really high up, I probably would not want to look down either. When you can see and feel the life you want in your mind, don't give up and don't get discouraged. As a mortgage loan originator for over 30 years, I have seen so many people get successfully to the life they want. These people did not lie down at the bottom of the stairs one night and wake up the next morning at the top of the stairs. These people were persistent, prepared and willing to walk up the staircase—one step at a time to eventually get to the home they want to live the way they want.
Common ways people have stayed focused and walked into the life they wanted one step at a time.
Modifying the home you have to open the door to the way you want to live.DARIK DENNISON-SPEND MORE FAMILY TIME BY RECONSTRUCTING HOME DESIGN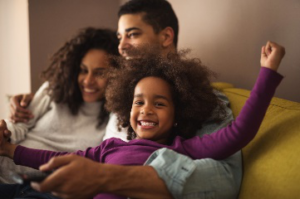 Another story about a client who wanted his house to be his castle comes from Darik Dennison, a hard-working professional who was spending way too much time at work and not at home with his wife and younger children. The Dennison's wanted to make some improvements to their home that would bring them together as a family more often.
They wanted to open up the kitchen area to allow them all to be in the same room while eating and doing other activities. They wanted to put in a nice gunite pool with a deck and extend the patio by building a covered area for grilling outside. With the pool and the deck and extended patio, the Dennison's could grill out or sit and read the paper while the kids swam in the pool with their friends. It was a brilliant plan to squeeze in more family time and make every moment count.
Their challenge was that they would have to get a variable rate Home Equity Line of Credit for over $75,000 and the variable rates have been forecasted to go up repeatedly for the next couple of years. This would mean their payment on the equity line of credit could continue to go up too, which could be a budget buster for the Dennison's.
The Dennison's explored a number of ways to try to get the money to complete the renovations to their home. Some of the investments he had considered using for the improvements was invested and making a good return. But using a variable rate Home Equity Line in a market where variable rates were predicted to go up multiple times was not working with a fixed budget.
Mr. and Ms. Dennison decided to keep all the financing on a stable, fixed rate loan by refinancing their existing first mortgage and getting cash out to pay for the home renovations and repairs. The entire financing package would be on a fixed rate loan with no prepayment penalty. The Dennisons would be able to pay extra on their new first mortgage and get the mortgage paid off early. They had their renovations, giving them quality family time and a payment that would not break their budget.
Clint Cooper of Redeemers Group, you are in the business of repairing and strengthening the foundation on your customers' homes. You help people live safely, in a healthy place and feel good about where they are. Take a couple of minutes start into some of the points you will be covering with us. (Clint Cooper has a couple of minutes or so to launch his topics until 9:15 AM to continue after break)
You're on Real Estate Mortgage Shoppe. I'm your host, Jo Garner, Mortgage Loan Originator. Make your plan. Let's work your plan if the deal works for you today, let's do it today. When we come back Clint Cooper of Redeemers Group will be giving us some advice about our home's foundation. Ed Hill of Masters Roofing has some wisdom to share also.
___________________________________________________________________________________________________________________________________________________________________________
(2nd segment starts at 9:18am )
TALK SHOPPE BUSINESS TIP FOR REAL ESTATE PROS
2nd segment after 9:15 advertising break – (producer to start the song "Taking Care of Business" by Bachman Turner Overdrive –but bring the volume down before the lyrics start) It's time to talk shop with Talk Shoppe's Business Tip For Real Estate Professionals. Talk Shoppe is a marketing company offering free education and networking to anyone interested in real estate or in business and health and wellness. Talk Shoppe sponsors like Ed Hill of Masters Roofing make the free education and networking from Talk Shoppe free to our business community. For more about Talk Shoppe, go to www.TalkShoppe.com (shoppe) Ed Hill, what is our business tip for real estate pros today? (Ed Hill has about a minute or so to share his roof related tip.)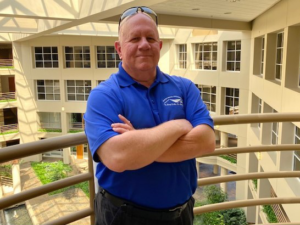 ____________________________
Topics Covered by Clint Cooper of Redeemers Group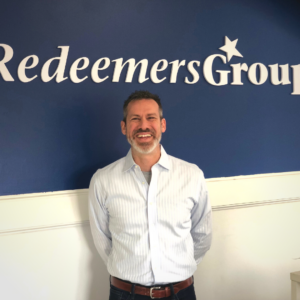 Going Green to save green; why you should replace your home's concrete instead of repairing it AND how you can save up to 35% on your home's HVAC costs per year
-Questions you should ask every contractor before they work on you or your client's home
Clint to share examples of how clients he knows have repaired and improved a home to make it their own to enjoy
SYMPTOMS
Clint: There are so many signs and symptoms, and the best thing you can do is to have it looked at as soon as you notice them to save you in the long run.
*Clint discusses all the different signs any symptoms
4. PolyLevel Script
What areas of concrete repair do we focus on?

Interior floor slabs

Driveways

Sidewalks

Patios/ Pool Decks

Steps and Porches

Additions to the home

Garage floors
Over time, these areas can encounter a variety of problems, including sinking and uneven concrete; broken and chipped concrete; pitting, flaking and deterioration of concrete surfaces and more.
A lot of homeowners like to put problems like these on the backburner… Thinking they can wait, but these problems will keep growing in number, as well as cost. The longer you wait to repair these problems, the more expensive the repair.
The Reasons Concrete Fail

The soil below your slab is poorly compacted.

Fill Soil

When land developers and builders moved soil around to prepare the site for construction, this created an additional top layer of fill soil. Concrete slabs are poured over these areas of fill. That film even if it was compacted well with special equipment, is not as stable as the native soils below. When fill soils consolidate and settle, voids form under the slab. The slab eventually cracks and falls into these voids. .

Your soil is too dry.

Dry- Out

Another common cause of concrete settlement is the drying and shrinking of the soil below the slab. During drought conditions (which we seem to be facing currently in Memphis), or even just seasons of high temps combined with low precipitation, the soil under the slab can dry out and shrink. This leaves voids for concrete above to crack and shrink into.

Your soil is too wet.

Wash- Out

When the rain returns after a dry-out, the water now has an easier pathway under the slab, due to cracks and crevices from the drier time. Soil under the slab becomes saturated and soft- or washes completely away.

Our Solutions

PolyLevel System

Uses lightweight, structural- grade polymers to lift, level, and stabilize slabs.

Minimum number of pea-sized holes are drilled into the slab (preserving the appearance of the slab), then specialized equipment is used to inject the polymers to lift, level, and stabilize slabs

After the voids are filled, the specially formulated material expands. This provides precise lifting and stabilization of the slab without adding any significant weight. In effect, the slab floats on this ultra-light, waterproof and wash-out-proof material without increasing pressure on weak or unstable soils.

Advantages

Improves appearance

Keeps friends and family safe (reducing trip hazards)

Restores property value

Best on problem soils

At less than 4 lbs. per cubic ft (vs. 120 lbs. with new concrete or mudjacking), it won't cause repeat sinking.

Little interruption

Waterproof and super long- lasting

High- capacity lifting strength

Typical lifting force ranges from 2,000 to 4,000 lbs per square ft.

Environmentally friendly

Doesn't deteriorate underground. As an alternative to concrete replacement, it also reduces demand for energy- intensive concrete production.
(3rd SEGMENT starts at about 9:34am )
TOPICS COVERED BY JO GARNER, MORTGAGE LOAN ORIGINATOR: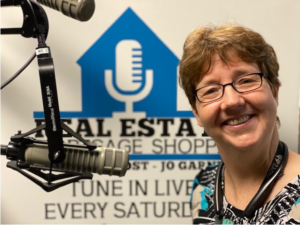 Renters are feeling the heat of rising rents.  Inflation  is on the rise, gnawing away at the value of your money.  Rents are increasing and predicted to go up for the next few years. Rising rents redirects the budget to pay more and more for the roof over the renters head.
From the mortgage desk ,I see renters making drastic moves to stop the crazy rise in the costs to rent a home.   
Some of moving back in with parents to live rent free while saving up to buy a home

Other renters are moving in with roommates to cut the costs of the lease

I am working with renters who have decided to enter the ring and get serious about buying a home and locking in a fixed rate mortgage.   It is a competitive market where would-be home buyers compete with others who are making home purchase offers on the same house.    It has been an exciting time in the mortgage office to make sure the preapproved mortgage customer has every advantage with a strong preapproval letter
Winners are people who own their home and enjoy a fixed-rate mortgage rate.   Even though inflation is pushing up the cost of food, gas and other goods, the home owner is watching the value of their real estate ramp up higher.  The homeowner's principal and interest payment on their mortgage stays low because it is a fixed rate.
Other homeowners are using cash or a cash out refinance mortgage to modify their home to allow an aging family members to come live with them. Some homeowners are using cash from a cash out to remodel their home so they can work at home  OR add a shop or simply renovate to raise the value.
COMING UP IN THE REAL ESTATE & FINANCING MARKETS
The demand for homes is still red hot with less inventory –not enough homes for the number of people trying to buy a home of their own. Economists predict a strong housing market with home values continuing to go up for the next couple of years, but at a more moderate pace.
Inflation is predicted to pack a punch until supply lines open back up and the FEDERAL RESERVE can raise their rate enough to push inflation back down.    The Federal Reserve has said they are committed to ratchet up their rates aggressively multiple times this year and may continue the rate hikes into next week.
Mortgage rates are predicted to continue their upward trek.  The good news about higher mortgage rates is that it cuts out the number of investors looking for a get-rich-quick plan by acquiring real estate.
MR. AND MS. LANCASTER-BUYING HOME NEEDING REHAB-203K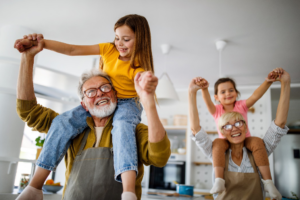 Mr. and Ms. Lancaster (not their real names) found a house in the country and close to other family. It had a perfect layout for enjoying their retirement with a bonus room for entertaining their grandchildren when they came to visit. The property was priced well below the other homes, making it very affordable to the Lancaster's on their income. It was truly a needle in a haystack
The flaw in the arrangement was that there was rotted wood that needed to be replaced and painted. There were some fixes that needed to be made to the electrical systems. The Lancasters were in a Catch-22. The mortgage company would not allow them to close on the home until the repairs were done. But they couldn't make the repairs until they owned the house.
The solution? An FHA 203K Renovation and Repair loan. Even with the price they paid for the home and the cost of the repairs, the home was worth quite a bit more than they had to spend. The Lancasters had quite a celebration day at closing and bragging rights when they went home to their new digs.
Buy a home you can build into
Buy a home that may not have the full shop with it, but it has a double garage that you can build out into a shop. Later, you may be able to sell that home for enough profit to launch you into a better home with the full shop you always wanted.
4th segment 9:47am REAL ESTATE TIP OF THE WEEK ( Ed Hill offers real estate tip) (Clint Cooper offers a tip )
ANNOUNCEMENTS:
Talk Shoppe offers free networking & education to anyone interested in real estate or in business or in health and wellness. Talk Shoppe meets every Wednesday 9A-10A CT at Concorde Career College 5100 Poplar Ave 1st floor Memphis, TN (Clark Tower). You can also join the even on zoom. Go to www.TalkShoppe.com and click the Events tab for the link to get into the event online. This Wednesday March 17th, 2022 9A- 10A Central come hear Shawn Coopwood, a massage therapist of The Lindsey Group POT "Is Technology Giving You A Pain In The Neck?"

Talk Shoppe thanks Tim Gilliland of BackupRX.com for keeping our data backup and easy to restore. Do you want that peace of mind knowing that if your computer system crashes or you lose your data, that you can restore it instantly? Connect with Tim Gilliland of www.BackupRX.

Are you looking for an electrician to help you with your home improvement project? Yates Service of Memphis. Yates Service of Memphis has an A+ BBB rating They show up on time and do what they say they will do Call Yates Service of Memphis at 901 277-7877.

Sign up to enjoy the 7th Annual Cooper Young Garden Walk May 21st to May 22nd and pick up some great ideas Contact Kim Halyak, Cooper Young Garden Walk 899 Blythe St Memphis, TN (901) 299-5887
5. . Subscribe at www.JoGarner.com and you can get our weekly blog posts with podcasts conveniently in your inbox.
6. Real Estate Mortgage Shoppe reminds you to MAKE YOUR PLAN. LET'S WORK YOUR PLAN. IF THE DEAL WORKS FOR YOU TODAY, DO IT TODAY.
SPECIAL NOTE: REAL ESTATE MORTGAGE SHOPPE RECOMMENDS THAT YOU CONSULT WITH A FINANCIAL, LEGAL OR OTHER CERTIFIED, LICENSED PROFESSIONAL BEFORE ACTING OR INVESTING ON ANYTHING YOU HEAR OR SEE FROM THE CONTENT ON THIS SHOW OR BLOG POSTS. THE INFORMATION WE SHARE ON REAL ESTATE MORTGAGE SHOPPE IS GENERAL IN NATURE MEANT FOR GENERAL EDUCATIONAL PURPOSES ONLY. ALL EXAMPLES GIVEN FOR ILLUSTRATION PURPOSES ON REAL ESTATE MORTGAGE SHOPPE AND ARE BASED ON TRUE STORIES BUT WE USE FICTIONAL CHARACTERS AND DO NOT DIRECTLY REFLECT REAL PEOPLE OR EXACT DETAILS IN ANY OF THE SITUATIONS.
QUOTE CORNER:
The quote of the week: Anonymous J
"You can't build a great building on a weak foundation." Gordan Hinckley
"Rock Bottom is the Solid Foundation on Which I rebuilt my life? J K Rowling
____________________________________________________________________________________
REJOINDERS:
Tim Flesner, Business Consultant with Business Management Solutions

Mary Lou Nowak, Mid-South Home Helpers

Pat Goldstein, Crye-Leike Inc
Transitional Music: "Unstoppable" by The Score ; "Born to Run" by Emma Lou Harris; "Whatever It Takes" by Imagine Dragons; "Taking Care of Business" by Bachman Turner Overdrive for the Talk Shoppe Business Tip For Real Estate Pros
PICK UP YOUR COPY OF "CHOOSING THE BEST MORTGAGE-THE QUICKEST WAY TO THE LIFE YOU WANT" by: JO GARNER
An essential guide for real estate professionals and their customers.
"Choosing the Best Mortgage-The Quickest Way to the Life You Want" is an essential guide for consumers and real estate professionals that will give them a good understanding of the loan products out there. They will have at a guide to the advantages the disadvantages of those loan products—when to use them and when not to use them.
The people stories give examples to help real estate professionals. Consumers that are looking now will benefit and I could easily see this book as a great resource for anybody in the future who want to buy real estate or restructure their finances using a mortgage.
Now on Amazon and Barnes and Noble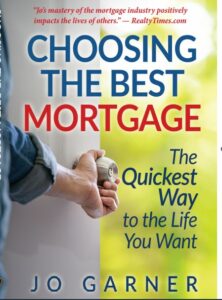 _
ABOUT CLINT COOPER, REDEEMERS GROUP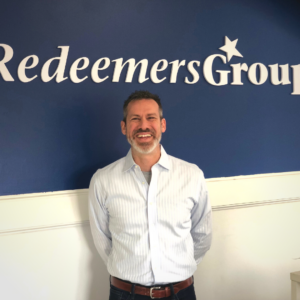 Since 2007, Redeemers Group has been improving and creating healthy living spaces for homeowners in Tennessee, Arkansas, and Mississippi. We are a locally-owned company that has been a staple in the Tri-state area since we were founded. Our purpose is to redefine the contractor industry by creating remarkable experiences for each and every life our company touches.
We specialize in concrete repair, foundation stabilization, crawl space repair and waterproofing in Memphis, Jonesboro, Little Rock, and surrounding areas. We offer free inspections for the homeowner. reach out today if you think you have a problem with your foundation, concrete or water intrusion into your home.
901 295-6276 www.redeemersgroup.com
_____________________________________________________________________________________________________________
ABOUT JO GARNER-MORTGAGE LOAN OFFICER: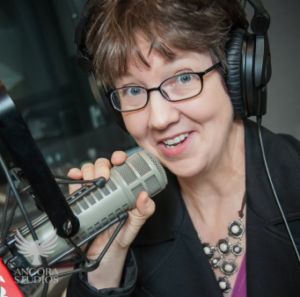 WHAT DO YOU WANT TO ACCOMPLISH WITH YOUR MORTGAGE?
www.JoGarner.com (901) 482 0354 jo@jogarner.com twitter @jogarner NMLS# 757308 (currently working with Sierra Pacific Mortgage, Inc)
"Whatever YOUR personal priorities are, my job is to help you get the mortgage terms that will give you bragging rights when you talk about it and help you score on hitting your goals ."
As a mortgage loan officer, my job is to help you get to the benefits you want from your financing terms. What is most important to you? I can help you find the financing terms that will help you get to what you want. What is your comfort level on a house payment? How much are you comfortable paying down,? What type of financing do you need to get the house you want to buy or refinance?
Different clients have different priorities in life—some are buying their first home with very little down payment funds. Some are recovering from medical challenges, divorces or preparing to send children to college and some are embarking on a long term goal of buying properties to build rental income."
Jo Garner is a mortgage officer with extensive knowledge in tailoring mortgages to her customers who are refinancing or purchasing homes all over the country. She offers conventional, FHA, VA or other loan programs for refinancing and purchases.
Jo can help you look at rent vs buy, when it makes sense to refinance, how to get the best deal on your home purchase financing.
Jo Garner has been in the real estate/financing business for over 25 years.  She got her start in Portland, Maine where she first began her real estate career. She received her real estate education from the University of Southern Maine  and was personally mentored in San Diego, California  by Robert G. Allen, author of Nothing Down, Creating Wealth and The Challenge.
On moving back to West Tennessee in 1987, she went into business buying and selling discounted owner-financed notes secured on real estate.  In 1990 Jo went to work for a residential mortgage company and has been a mortgage loan officer for over 25 years.  Her goal is to offer excellent, affordable service to her customers, tailoring the loan programs to the specific needs of her clients. 
In addition to her work in the mortgage field, Jo Garner  is the primary sponsor and founder of Talk Shoppe in Memphis. www.TalkShoppe.com Jo Garner also host the radio show Real Estate Mortgage Shoppe airing on News Radio AM 600 WREC and iHeart Radio with podcasts and show notes published on www.JoGarner.com Get the book by Jo Garner Choosing the Best Mortgage-The Quickest Way to the Life You Want at Amazon and Barnes and Noble.