Good morning, Memphis! Welcome to our listeners and podcast listeners across the 50 states! You're on Real Estate Mortgage Shoppe. I'm your host, Jo Garner, Mortgage Loan Originator. You can connect with me at www.JoGarner.com. Our general topic is "Financing to Construct and Remodel Your Home For Changing Family Needs." Thank you to real estate closing attorneys, Rob Draughon and Shelley Rothman of Griffin, Clift Everton and Maschmeyer. For your home purchase or refinance, contact Rob Draughon and Shelley Rothman at (901) 752-1133. For your questions or input, please call me directly after the show at (901) 482-0354. You can call us while we are live at (901) 535-9732. Today is June 4th, 2022.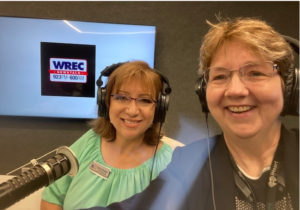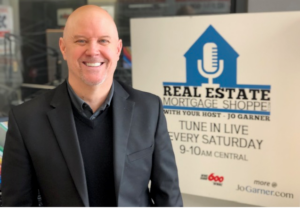 Today on Real Estate Mortgage Shoppe we are going to be sharing some stories and giving you some financing tools coming soon that you can use to construct, renovate, or modify your current home or a house you want to buy. Michael Brooks, Vice-president-National Construction and Renovation Division at Cardinal Financial Company, Limited Partnership will be describing existing loan products and some very unique programs coming soon. Also, joining us is realtor Silvana Piadade of EXP Realty.

To listen to today's show click below!
What do YOU want to accomplish with YOUR mortgage? Make your plan. Let's work your plan. If the deal works for you today, let's do it today. Subscribe to get weekly Real Estate Mortgage Shoppe podcasts with show notes at www.JoGarner.com Call and let's explore the best mortgage product for you.
INTRODUCING MIKE BROOKS OF CARDINAL FINANCIAL COMPANY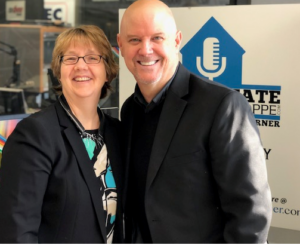 Back on Real Estate Mortgage Shoppe is Michael Brooks of Cardinal Financial Company. Mike and I worked together at a previous company where he coordinated one of the BEST suite of renovation and repair and construction products I have ever experienced in my entire career. For the last several months he has been working on rolling out these products for Cardinal Financial Company and we are working together again (Mike introduces himself and talks about what he does for Cardinal Financial Company)
INTRODUCING SILVANA PIADADE OF EXP REALTY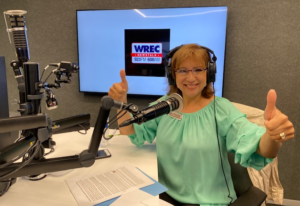 (JO) Also back on Real Estate Mortgage Shoppe we have realtor Silvana Piadade of EXP realty. Silvana, you have worked with several types of buyers and sellers, including with homes that need some repair. National Association of Hispanic Real Estate Professionals named Silvana Piadade one of the Top 100 Latino Real Estate Agents. Silvana, please take a minute and tell our listeners a little bit about yourself and what you do for your clients (Silvana briefly introduces herself and talks about what she does for her clients. )
(Jo) The whole subject of renovation and repair loans reminds me of a this story RENOVATION AND REPAIR LOAN- GI JERRY- FINDS HIS FOREVER HOME (BUT IT NEEDS WORK)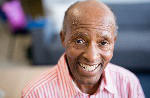 My phone was buzzing. When I picked it up a realtor friend was on the line. "Jo, you know I have been selling homes for many years but this client we just have to give him some extra help."
The realtor, a former military veteran, told of his elderly client who also was a veteran. After his years in the military, our customer GI Jerry spent most of his life driving an 18-wheeler. He never bought a home because he stayed on the road all the time. Now he was a widower and retired. The restless feeling he had fought off over the years since getting out of the military really tugged at him how. He wanted to have his own home where he could put his feet up on his own front porch.
A few years went by and Jerry would go look at houses for sale. "There were some really big ones, " he said. "There were some really pretty ones, but they didn't feel like home."
One day Jerry convinced his realtor friend to take him to see a home that had been sitting on the market for several months. The realtor advised Jerry that the old house was a waste of time. "It's abandoned. It's in terrible condition. No lender is going to want to lend on that house."
But when Jerry stepped through the front doorway, his mind and his heart resonated with a blissful, secure feeling of being home. He told the realtor and later told me, "No rhyme or reason—I just FELT peace when I stepped through the door. I KNEW I can rest here. I was finally home."
The roadblock for Jerry was the condition of the old home. But the realtor and our mortgage team went to work. We helped him get a good contractor with a itemized bid on what it would costs to fix up the old place.
We ended up getting Jerry approved for an FHA 203K renovation and repair loan so he could go ahead and close on his home and get draws from the repair escrow account gradually as the work was completed. Within a couple of months Jerry was able to move in to his newly renovated Home Forever Sweet Home.
If Jerry did not use the special renovation and repair loan, he would have been caught in a Catch-22 because the lender would not give him the mortgage until the structural repairs were done, but Jerry would not be able to do the repairs until he had the mortgage and owned the home. What do YOU want to accomplish with YOUR mortgage? Make your plan. Let's work your plan. If the deal works for you today, let's do it today. Call me so I can hear YOUR story (901) 482-0354 JO@JOGARNER.COM www.JOGARNER.com
You're on Real Estate Mortgage Shoppe and I'm your host, Jo Garner, mortgage originator. What do YOU want to accomplish with YOUR mortgage? Connect with me at www.JoGarner.com or call direct at 901 482-0354. When we come back we will be hearing more from Mike Brooks of Cardinal Financial Company and also Realtor Silvana Piadade of EXP Realty. See you guys back in just a few minutes.
2nd segment after 9:15 AM break:
We are talking on Real Estate Mortgage Shoppe today about Financing to Construct and Remodel Your Home For Changing Family Needs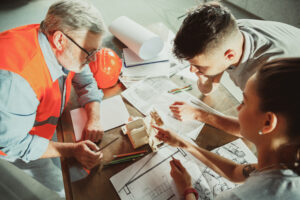 If you are looking for a bargain in real estate, they're still out there. Some of the bargains are disguised as fixer-uppers. Fixer-upper homes require special financing depending on the type repairs needed. When an appraiser notes repairs connected with the structure, the security or sanitation of the house, mortgage underwriters usually require these type repairs to be done BEFORE closing. Needing repairs to be completed BEFORE closing can put buyers in a Catch-22 because buyers are reluctant to pay a lot of money for repairs on a house they don't own, and yet, the repairs have to be completed before closing.
(there are some exceptions where the repairs can be done following closing, but the special renovation and repairs loans allows the buyer to finance the purchase of the home and the renovation costs.)
Silvana Piadade, you are a realtor with numerous
specialties. Share with us some advice for buyers or sellers on properties that need repairs?
(Silvana gives her top advice for buyers and sellers )
QUESTIONS ANSWERED BY MIKE BROOKS, CARDINAL FINANCIAL COMPANY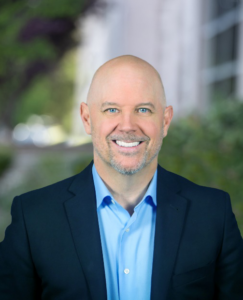 Why is renovation so Popular?
How do renovation programs work?
What are the benefits for consumers with renovation financing?
What type of repairs are allowed?
Are permits required?
Let's talk about contractors.
I Why should someone consider a renovation program as opposed to handling the renovation by themselves?
One-time closing program
What is coming for renovation and repair loan programs
_____________________________________________________________________________________________________________
QUESTIONS ANSWERED BY JO GARNER:
Mike Brooks and Silvana Piadade comments throughout this segment with Jo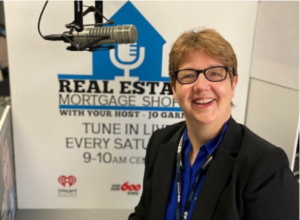 The economy is changing and families and individuals are modifying their living arrangements with the right financing. J.P. Morgan, CEO Jamie Dimon said this week, "brace yourself" for the economic hurricane. He was basing his prediction on the Federal Reserve's perceived plan to continue bumping their Fed rate up multiple times this year and into the following year to try and push down inflation. As the Fed continues to raise their rate and reduce their balance sheet of securities, the end result looks like a recession.
Typical consumer responses to the higher costs to buy goods and services is the tendency to restrict the number of purchases or switch to lower priced goods and services and keep more money in savings.
Here's some trends I see from the mortgage desk.
Renters escaping rising rents to buy their own home or build one.

Retirement brings about time to simply and downsize to a smaller home.

Parents, children and grandchildren moving back under the same roof and buying or building or modifying for the home they need.

Real Estate investors acquiring more income-producing properties.

Restructuring debt by refinancing to roll in variable-rate home equity line and credit card debt to enjoy one stable payment.
As a mortgage loan originator I see lenders working to provide just the right loan products to meet the needs from these trends.
First-time homebuyer programs to assist renters to buy their first home. Many of these products offer down payment assistance to minimize their funds needed to close

Cash-out refinance loans to allow borrowers to refinance their first mortgage to include paying off a variable-rate home equity loan and other adjustable-rate debt like credit cards. By including variable-rate debt like credit cards and home equity lines into one, fixed-rate mortgage, the homeowner can eliminate the higher costs of the variable-rate debt.

One-time closing loans that allow a borrower to lock in a mortgage rate for a year and not have to re-qualify during that time while their new house is being built. (Mike Brooks brings up the one-time closing program at Cardinal Financial Company with 360-day lock –no upfront fees)

Renovation and repair loans to help families affordably finance modifications to the home to allow for changing living arrangements. (Mike Brooks talks more about the upcoming renovation and repair products coming in 90 days and those rolling out in 120 days)
Looking back into history at how homeowners fared during high inflation:
Homeowners tended to fare MUCH better than renters, especially if the homeowner enjoyed the steady fixed-rate loan. Values went up on homes, giving homeowners more equity and flexibility to enjoy.
Let's you and I talk about YOUR plans to save on your mortgage costs or your plans to build your real estate portfolio. But you have to talk with me personally so I can work with you. You can connect with me at www.JoGarner.com or call me directly at (901) 482-0354. MAKE YOUR PLAN, LET'S WORK YOUR PLAN. IF THE DEAL WORKS FOR YOU TODAY, DO IT TODAY!
REAL ESTATE TIP OF THE WEEK (Silvana Piadade )
(Mike Brooks)
ANNOUNCEMENTS:
Talk Shoppe offers free networking & education to anyone interested in real estate or in business or in health and wellness. Talk Shoppe meets every Wednesday 9A-10A CT at Concorde Career College 5100 Poplar Ave 1st floor Memphis, TN (Clark Tower). You can also join the even on zoom. Go to www.TalkShoppe.com and click the Events tab for the link to get into the event online. This Wednesday June 8th, 2022 9A- 10A Central come hear Mark McLaurine Refrigeration Unlimited, "The NEW AND BRIGHT FUTURE OF HEATING AND AIR CONDITIONING, 901-216-7782

Talk Shoppe thanks Brett Carter of Servicemaster by Cornerstone for making Talk Shoppe's free education and networking free to our business community. For restoration of your home or office following a fire, flood or bio hazard, don't go it alone, call Cornerstone (901)832-6005

Thank you to Taylor Morse of Cartridge World of Collierville for your support of our business community. To save 30% or more on your printing costs, contact Taylor Morse at 901 489-9565

Thank you to real estate closing attorneys Rob Draughon and Shelley Rothman of Griffin Clift Everton and Maschmeyer for sponsoring Real Estate Mortgage Shoppe. For your real estate home purchase or refinance closing, call Rob and Shelley at 901 752-1133
4. SPECIAL NOTE: REAL ESTATE MORTGAGE SHOPPE RECOMMENDS THAT YOU CONSULT WITH A FINANCIAL, LEGAL OR OTHER CERTIFIED, LICENSED PROFESSIONAL BEFORE ACTING OR INVESTING ON ANYTHING YOU HEAR OR SEE FROM THE CONTENT ON THIS SHOW OR BLOG POSTS. THE INFORMATION WE SHARE ON REAL ESTATE MORTGAGE SHOPPE IS GENERAL IN NATURE MEANT FOR GENERAL EDUCATIONAL PURPOSES ONLY.
4. FOR THIS PODCAST OF REAL ESTATE MORTGAGE SHOPPE AND MORE, GO TO JOGARNER.COM
5. Real Estate Mortgage Shoppe reminds you that MAKE YOUR PLAN, LET'S WORK YOUR PLAN. IF THE DEAL WORKS FOR YOU TODAY, DO IT TODAY!.
QUOTE CORNER:
"Change is inevitable. Growth is optional." Countryliving.com
_____________________________________________________________________________________________________________________________________________________________________
REJOINERS:
Mark McLaurine of Refrigeration Unlimited

Mary Lou Nowak, Mid-South Home Helpers (non-medical assistance to help loved ones)

Leah Anne Morse of ALL THINGS NEW (help with downsizing and coordinate estates)
Transitional Music: "From the Ground Up" by Dan and Shay; "We Built This House on a Rock" Scorpions; "Good Life" by One Republic
PICK UP YOUR COPY OF "CHOOSING THE BEST MORTGAGE-THE QUICKEST WAY TO THE LIFE YOU WANT" by: JO GARNER
An essential guide for real estate professionals and their customers.
"Choosing the Best Mortgage-The Quickest Way to the Life You Want" is an essential guide for consumers and real estate professionals that will give them a good understanding of the loan products out there. They will have at a guide to the advantages the disadvantages of those loan products—when to use them and when not to use them.
The people stories give examples to help real estate professionals. Consumers that are looking now will benefit and I could easily see this book as a great resource for anybody in the future who want to buy real estate or restructure their finances using a mortgage.
Now on Amazon and Barnes and Noble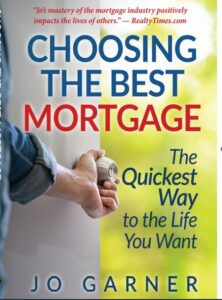 _
ABOUT SILVANA PIADADE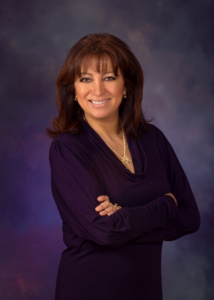 I moved from Houston Texas in 1997, I am originally from Latin America (Bilingual) fluent in Spanish. I have over 15 years of experience in residential real estate and hold several accreditations but for the purpose of this conversation: CDPE (Certified Distressed Property Expert, my forte in Short Sales. I earned my Broker's license. My previous training in customer satisfaction comes from a background in the hospitality industry and most of my clients are direct referrals. I love music and good food. Why me? Because I listen, I care and I deliver.
Silvana Piadade, CRS, ABR, CDPE, MRP, CPRES
Broker
TN Company Lic# 257511
TN Agent Lic# 289316
EXP Realty
Cell 901-647-6661
CB International President's Elite Award 2015-2014
2016 Real Trends – Best Real Estate Agents in America
Client Reviews: https://www.zillow.com/profile/user8150076/#reviews
CONTACT INFO:
Cell 901-647-6661
Website: www.FindHomesinMemphis.com
Facebook: www.facebook.com/silvanainmemphis/ Twitter: twitter.com/spiadade
Linkedin: linkedin.com/in/silvana-piadade-1a58871b/
________________________________________________________________________________________________________________________________________________________________________________
ABOUT MICHAEL BROOKS, CARDINAL FINANCIAL COMPANY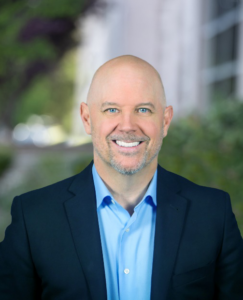 Michael Brooks Vice President National Construction & Renovation and Repair Division at Cardinal Financial Company, Limited Partnership. Mike has embraced the renovation for over 20 years.  Michael has successfully originated, underwritten, disbursed, trained and built renovation departments within the industry since 2000.  He has developed and is still rolling out excellent construction, renovation and repair mortgage programs that help loan originators and other real estate professionals with tools to get more loans closed.
______________________________________________________________________________ ABOUT JO GARNER-MORTGAGE LOAN ORIGINATOR: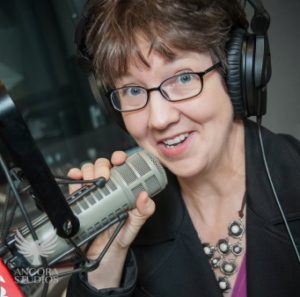 WHAT DO YOU WANT TO ACCOMPLISH WITH YOUR MORTGAGE?
www.JoGarner.com (901) 482 0354 jo@jogarner.com twitter @jogarner NMLS# 757308 (currently working with Cardinal Financial Company, Limited Partnership NMLS #66247 equal housing opportunity 2645 Appling Rd 102 Memphis, TN 38133 ) Online loan application https://online.cardinalfinancial.com/#/p/apply/jogarner
www.cardinalfinancial.org for licensing info www.nmlsconsumeraccess.org/EntityDetails.aspx/company/66247
"Whatever YOUR personal priorities are, my job is to help you get the mortgage terms that will give you bragging rights when you talk about it and help you score on hitting your goals ."
As a mortgage loan officer, my job is to help you get to the benefits you want from your financing terms. What is most important to you? I can help you find the financing terms that will help you get to what you want. What is your comfort level on a house payment? How much are you comfortable paying down,? What type of financing do you need to get the house you want to buy or refinance?
Different clients have different priorities in life—some are buying their first home with very little down payment funds. Some are recovering from medical challenges, divorces or preparing to send children to college and some are embarking on a long term goal of buying properties to build rental income."
Jo Garner is a mortgage officer with extensive knowledge in tailoring mortgages to her customers who are refinancing or purchasing homes all over the country. She offers conventional, FHA, VA or other loan programs for refinancing and purchases.
Jo can help you look at rent vs buy, when it makes sense to refinance, how to get the best deal on your home purchase financing.
Jo Garner has been in the real estate/financing business for over 25 years.  She got her start in Portland, Maine where she first began her real estate career. She received her real estate education from the University of Southern Maine  and was personally mentored in San Diego, California  by Robert G. Allen, author of Nothing Down, Creating Wealth and The Challenge.
On moving back to West Tennessee in 1987, she went into business buying and selling discounted owner-financed notes secured on real estate.  In 1990 Jo went to work for a residential mortgage company and has been a mortgage loan officer for over 25 years.  Her goal is to offer excellent, affordable service to her customers, tailoring the loan programs to the specific needs of her clients. 
In addition to her work in the mortgage field, Jo Garner  is the primary sponsor and founder of Talk Shoppe in Memphis. www.TalkShoppe.com Jo Garner also host the radio show Real Estate Mortgage Shoppe airing on News Radio AM 600 WREC and iHeart Radio with podcasts and show notes published on www.JoGarner.com Get the book by Jo Garner Choosing the Best Mortgage-The Quickest Way to the Life You Want at Amazon and Barnes and Noble.