We will be looking at some special programs and resources that are popular with Latino home buyers. They work for other buyers too. We have some stories of how home buyers and their families use these products and resources when they want to enjoy owning their own home.
What do YOU want to accomplish with YOUR mortgage? Make your plan. Let's work your plan. If the deal works for you today, let's do it today. Let's talk! Subscribe to get weekly Real Estate Mortgage Shoppe podcasts with show notes at www.JoGarner.com
To Your Success,
Jo Garner, Mortgage Loan Originator NMLS# 757308 Jo@JoGarner.com www.JoGarner.com (901) 482-0354
LET'S GET STARTED…
(Jo) (Good morning, Memphis! Welcome to our internet listeners and podcast listeners across the 50 states! You're on Real Estate Mortgage Shoppe. I'm your host, Jo Garner, Mortgage Loan Officer. You can connect with me at www.JoGarner.com. Our general topic is FOCUS ON REAL ESTATE & MORTGAGE RESOURCES & PROGRAMS POPULAR WITH LATINO HOME BUYERS. Subscribe to get Real Estate Mortgage Shoppe weekly blogposts with podcasts at JoGarner.com Call us while we are live today September 24h, 2022 at 901 535 9732.
We are celebrating Latin Fest 2022 going on at Overton Square in Memphis today. We will be looking at some special programs and resources that are popular with latino home buyers. They work for other buyers too. We have some stories of how home buyers and their families use these products and resources when they want to enjoy owning their own home.
INTRODUCING SILVANA PIADADE, LATINA REALTOR WITH EXP IN WEST TN AND NORTH MISSISSIPPI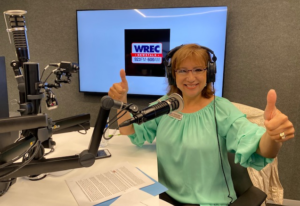 (Jo) Back with us on the Real Estate Mortgage Shoppe we have Silvana Piadade of EXP Realty in West TN and North Mississippi. Silvana, when it comes to your real estate buyers and sellers, you listen, you care and you deliver. National Association of Hispanic Real Estate Professionals named you one of the top 100 Latino Real Estate Agents. Real Trends named you "Best Real Estate Agents in America" three years in a row. Take a minute and introduce yourself to our listeners. Tell us what you do for your clients. (Silvana takes about a minute to intro herself and talk about the services she offers her clients)
INTRODUCING TRUDIE MCCLELLAND, UNITED HOUSING AGENCY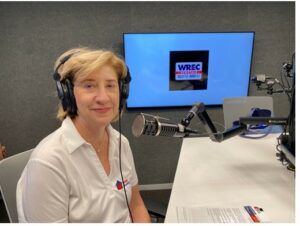 (Jo) For the very first time in the Real Estate Mortgage Shoppe studio, we have Trudie McClelland of United Housing Agency here in Memphis. United Housing Agency has on your team Spanish-speaking representatives and instructors. Trudie, you are the Lending Department manager and Loan Officer at United Housing, Inc. a non-profit that has been in existence more than 25 years. You primarily work on the low-to-moderate income home repair loan program. Most importantly you enjoy pouring your heart and soul into helping people and their families enjoy owning their own home. (Trudie has about a minute to introduce herself and mention some of the programs offered by United Housing)
(Jo Garner tells a mortgage story) FERNANDO AND FELISA FONSECA AND FAMILY —Common story of Home Buyers with ITIN instead of a social security number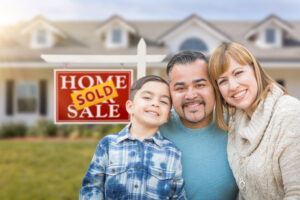 The Fonseca family desperately needed out of the small apartment because Mr. Fonseca's elderly parent needed assistance and would be moving in with them.
CHALLENGE: Credit snafu—Mr. Fonseca was turned down by a bank because he did not have a social security number. He did have a work visa permit and had been working in the United States for over two years with an ITIN number (Individual Tax Payer Identification Number.) He had tax returns and had built some credit with the credit bureaus.
Felisa is self-employed and her net income was too low to qualify for the mortgage. Everything looked like they were going to be stuck renting the apartment. Mr. Fonseca worried about how he could help his ailing parent.
Felisa uploaded all pages of her last two years' tax returns With the detail on the back pages, found some expenses we were allowed to add back to the income line. The income suddenly was enough to qualify.
The Fonseca's paid a 10% down payment plus closing costs and prepaid property taxes and insurance.
The Fonseca's had kept their money to close the bank for well over 2 months and it was not a problem to show it seasoned on the bank statement.
The 30-year fixed mortgage rate made the house payment comfortable so the family could have extra money each month in case of unexpected obligations.
"What do YOU want to accomplish with YOUR mortgage? Make your plan. Let's work your plan. If the deal works for you today, let's do it today." Connect with me, Jo Garner, at www.JoGarner.com (pronounced Jay-Oh-Garner-dot-com) or call me directly at (901) 482-0354.
(Jo) Silvana Piadade, as a Spanish-speaking, experienced realtor, what would you share with our listening audience about programs or resources for Latino borrowers that would be popular with these clients? We can continue with your topics when we come back from break. (Silvana talks about the Individual Tax Identification Number is not just for Hispanic borrowers, but for anyone who is not a US Citizen and does not have a social security numbers. But they have the ITIN number, pay taxes and have credit built up. These individuals are strong borrowers They have money to put down and are ready to buy a home. The minimum down payment on the ITIN loan is 10% down. Some lenders require 20% down payment. Lenders have different guidelines for their ITIN programs.
You're on Real Estate Mortgage Shoppe. I'm your host, Jo Garner, Mortgage Loan Officer. What do YOU want to accomplish with your mortgage? Make your plan. Let's work your plan if the deal works for you today, let's do it today. Connect with me at JoGarner.com. When we come back you will be hearing more from our award-winning Latina Realtor Silvana Piadade of EXP Realty. Trudie McClelland of United Housing Agency will be telling us about resources available through United Housing Agency here in Memphis. See you back in just a moment.
2nd segment is after 9:15 break from about 9:18Am to 9:30 AM break
HELPFUL TOOLS AVAILABLE TO HOME BUYERS THROUGH UNITED HOUSING AGENCY
TOPICS COVERED BY TRUDIE MCCLELLAND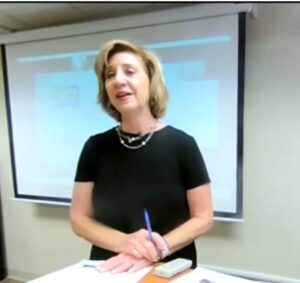 United Housing Agency has a bi-lingual staff member who teaches the Home Buyers Education courses in Spanish and also English. The courses offered by United Housing Agency are HUD-approved and can be used for people applying for down payment assistance programs and other special programs.
The United Housing Agency's HUD approved Home Buyer Education Classes are informative and practical and can save home buyers from making expensive mistakes.
United Housing Agency has loan programs for home repairs. There are different categories of programs. Some programs are designed for people with social security numbers. Another set of guidelines are in place for borrowers that do not have a social security number but they have a Individual Tax Identification Number and have built credit and file tax returns.
United Housing Agency can help you if you have a good credit score and also if you do NOT have credit. If you do NOT have a credit score, United Housing Agency can use non-traditional credit like verified rent, and other regular payments from other creditors that may not show up on the credit report.
Mission to help low-to-moderate homebuyers and homeowners with education and special programs
TOPICS COVERED BY SILVANA PIADADE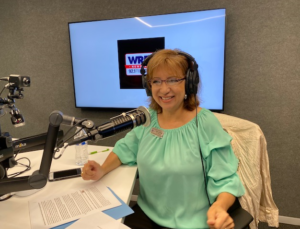 This is an opportunity for individuals who do not have social security numbers but actually have employment and pay their taxes.
ITIN (meaning) = Individual taxpayer identification number
These numbers are given to non-resident individuals who work and file their taxes
These borrowers for the most part receive a paycheck and can provide W2, others are self-employed (have their own business) and are required to provide other types of documentation to prove income.
These loans are available to foreign nationals and non-resident immigrant status ITIN/W7 US Tax Return.
To qualify for a mortgage to buy a home, it is important to have verifiable income. For example, a paystub and W2s showing income and the taxes being deducted. Lenders use the Gross income on employees.
Also 1099 and self-employed borrowers that file as self-employed on their tax return. Lenders use the NET income after expenses are deducted for 1099 and self-employed borrowers.
It is important to have verifiable funds to close that has been seasoned in a bank or other institution for at least the last 60 days. If there are large deposits, the source of the large deposits must be verified with a paper trail.
________________________________
3rd segment following 9:30 break about 9:35 am to 9:45 am
TOPICS COVERED BY JO GARNER, LICENSED MORTGAGE LOAN ORIGINATOR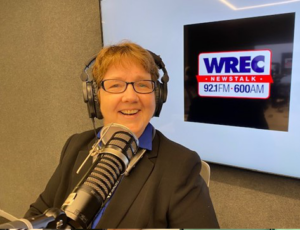 MARTINA-SAAVY REAL ESTATE INVESTOR-BUY FIX UP CASH OUT REFI AND DO IT OVER AND OVER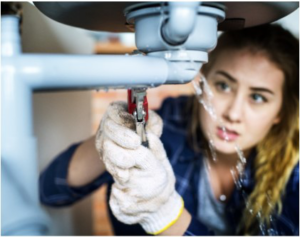 More details shared later about Martina—
MARTINA-SAAVY REAL ESTATE INVESTOR-BUY FIX UP CASH OUT REFI AND DO IT OVER AND OVER
Let me introduce you to a savvy real estate investor we will call her Martina. Martina was working a 9 to 5 job, but everyday her heart was yearning to bike across Europe with friends and sail into adventures around the world. She felt like Cinderella stuck in the drudgery of work she didn't like with no prince, no fairy godmother anywhere in sight—no financial way out.
Some of her friends had started making money buying and selling real estate encouraged Martina to buy her first rental property. Martina thought, "If I could buy enough income-producing real estate properties, after a while I could afford to jump into some of the adventures I've been daydreaming about."
Pushing down fear and calling up some chutzpah, Martina went in with one of her real estate investor friends and made a nice profit buying and upgrading a home are reselling for a profit.
Martina searched after work to find homes in stable areas that needed quite a bit of renovation and repair. Martina sold her motorcycle and borrowed against her 401K. She used some of the profit from the last real estate sale and paid cash for a house at a discounted price that needed some repairs. Martina made the repairs to the home and rented the property at a nice profit. Martina built multiple credit lines she could use to pay cash for houses and then later refinance these houses on a fixed rate mortgage on the homes she planned to keep long term. The fixed rate mortgage would allow her to make more positive cash flow any time she raised the rent.
Once the house is completed, she gave me a call to get a her permanent fixed rate mortgage approved on what I call my Quick Cash Back Refinance Program. Martina refinanced and paid back her 401k and pocketed some of the other profits. "Let's go do the next real estate purchase," she said happily.
Many investors want to buy and keep a home but don't want to pay cash for the property. These investors typically pay a 15% or 20% down payment plus closing costs and prepaid taxes and insurance at closing. They enjoy the principal and interest that never changes. When they raise the rent periodically, they raise their net income. There are some restrictions on these loans so please call me and I am happy to go through them with you. These investor loan products DO REQUIRE a social security number and acceptable credit. When you are buying an investment property, the seller can only pay up to 2% of the price of the home toward the buyer's costs. Gift money is not allowed on financing for investment, income-producing property.
_____________________________________________________________________________________________________________________________________________________________________________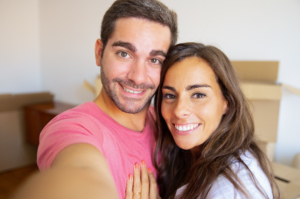 Luis and Lydia Lopez (avatar picture)
Here are some winners: First time homebuyers like Luis and Lydia Lopez. They had worked hard for several years trying to save the money needed to buy a house in the school district where they wanted their 5-year old to start school next year.
Every time they would get some money put back, some emergency would happen that sunk their savings and the rent kept going up each year. Lydia admitted she was the biggest problem, since she had sometimes made quick decisions to spend money on things she really thought their family needed, only to find out she should not have spent the money.
The Lopez' spent four months looking for houses, making offers only to get turned down over and over again. They needed a low mortgage payment and needed the least down payment at closing. Due to their lower credit scores, they needed a loan program lenient on credit that would still allow them a very low mortgage rate to keep their payments down.
Here was the solution for Mr. and Ms. Lopez:
After their daughter was tucked in one night, Mr. and Ms Lopez spent an evening after their daughter went to bed to look at bank statements and credit card statements from the last several months. They determined the maximum house payment that they could comfortably afford. They set a line in the sand on the max dollars they would pay down.
They got me their supporting paystubs, bank statements and asked us to review them. We did and I sent her an email about how good her documents were looking. They did not have a house to sell first and were willing to work with the seller on a possession date. They were prequalified for a government FHA loan with 3.5% down payment. We also had them prequalified on a conventional 3% down payment program—just in case the seller was concerned about the stricter appraisal inspection requirements.
Their realtor presented their letters with the home purchase offer. Hard work and perseverance paid off. The Lopez' got some assistance with the move-in costs and, because of the low mortgage interest rates, their house payment was much lower than the going rent in the same neighborhood. We celebrated together at the real estate closing table.
________________________________________________________________________________________________________________________________
4th segment following 9:45 am break about 9:48 to 9:56 am
REAL ESTATE TIP OF THE WEEK ( Silvana Piadade shares a tip: Before starting the home buying process, choose an experienced, reputable realtor to guide you. A good realtor will have the information you need about the market where you want to buy. Realtors have several resources they can offer to make the way smoother for buyers and avoid making expensive mistakes.
Trudie shares a real estate tip approx. Avoid making mistakes. Take advantage of the United Housing Agency HUD-approved 8-hour homebuyer class. These classes are informative and help give instruction, resources and advice from real estate professionals—realtors, lending, home inspectors, etc
Jo Garner 1 min tip credit tips The higher your credit scores, the lower the rate you pay on a mortgage.
Don't close older credit card accounts, but never use more than 30% of your credit limit on each card. If you have a credit limit of $1,000, never let the owed balance go over $300 at any time during the month.
Pay bills on time.
Stay away from 12 months same as cash accounts if you are planning a big purchase like purchasing a car or a home. The 12 months same as cash accounts score as a maxed out new credit card and can severely hurt your credit score.
Check your own credit for errors at www.annualcreditreport.com
ANNOUNCEMENTS:
Talk Shoppe offers free networking & education to anyone interested in real estate or in business or in health and wellness. Talk Shoppe meets every Wednesday 9A-10A CT at Concorde Career College 5100 Poplar Ave 1st floor Memphis, TN (Clark Tower). You can also join the even on zoom. Go to www.TalkShoppe.com and click the Events tab for the link to get into the event online. This Wednesday September 28th 2022 9A CT "City-Wide Networking Party" Get to know new people. Build your business. Sponsors of this event are Talk Shoppe, Greater Memphis Business Network International, Trusted Business Advisors, Generosity Network and 901 Moxey.
Talk Shoppe thanks these sponsors for making Talk Shoppe's education and business building opportunities free to our local community. Find out how YOU can equip, engage and empower YOUR business at Talk Shoppe talkshoppe.com
The Latin Festival is going on in Memphis at Overton Square. Head down there for some fun
4. Subscribe at www.JoGarner.com and you can get our weekly blog posts with podcasts conveniently in your inbox.
5. Real Estate Mortgage Shoppe reminds you to MAKE YOUR PLAN. LET'S WORK YOUR PLAN. IF THE DEAL WORKS FOR YOU TODAY, DO IT TODAY.
LEGAL STUFF: SPECIAL NOTE: REAL ESTATE MORTGAGE SHOPPE RECOMMENDS THAT YOU CONSULT WITH A FINANCIAL, LEGAL OR OTHER CERTIFIED, LICENSED PROFESSIONAL BEFORE ACTING OR INVESTING ON ANYTHING YOU HEAR OR SEE FROM THE CONTENT ON THIS SHOW OR BLOG POSTS. THE INFORMATION WE SHARE ON REAL ESTATE MORTGAGE SHOPPE IS GENERAL IN NATURE MEANT FOR GENERAL EDUCATIONAL PURPOSES ONLY AND NOT AN OFFER TO LEND.. ALL EXAMPLES GIVEN FOR ILLUSTRATION PURPOSES ON REAL ESTATE MORTGAGE SHOPPE AND ARE BASED ON TRUE STORIES BUT WE USE FICTIONAL CHARACTERS AND DO NOT DIRECTLY REFLECT REAL PEOPLE OR EXACT DETAILS IN ANY OF THE SITUATIONS.
QUOTE CORNER:
"It's not how big the house is, it's how happy the home is." Zazzle.com
"Home is Where the Heart is, even if you can't remember which box you packed it in"

____________________________________________________________________________________
REJOINDERS:
Bernice Ross, Inman News Austin, Texas
Terri Murphy, Author, Trainer and editor for Realty Times Memphis, TN
Dan Sater, Long Island, NY author of The Top 20 Toxic Mistakes People Make on Their Credit
Transitional Music: "South of the Border" Herb Albert; "Latino Dance Sport Music; "Vivir Mi Vida" by Marc Anthony ; "Memphis" by Johnny Rivers
PICK UP YOUR COPY OF "CHOOSING THE BEST MORTGAGE-THE QUICKEST WAY TO THE LIFE YOU WANT" by: JO GARNER
An essential guide for real estate professionals and their customers.
Now on Amazon and Barnes and Noble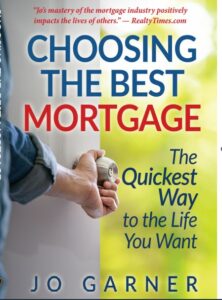 ABOUT TRUDIE MCCLELLAND, UNITED HOUSING AGENCY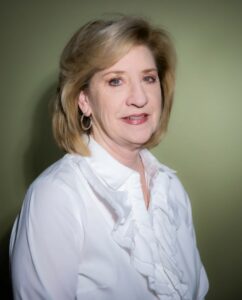 I am the Lending Department manager and Loan Officer at United Housing, Inc. a non-profit that has been in existence more than 25 years.
I was born and raised in Nashville in a Real Estate family.  My grandmother was the first female realtor in the State of TN.
I hold a BBA from the Business school at Memphis State and a Masters of Art for Teaching from the University of Memphis 😊
(Note the first time I graduated and the second )
I am a walking scorer volunteer for the Fed Ex  St. Jude championship for the past 22 years.
I will celebrate my 45th wedding anniversary to my college sweetheart in December.
The pride of my life is our precious one year old granddaughter, Anna.
I am thankful every day for my position at United Housing, where I am able to help people repair and maintain their largest asset their home!
Trudie McClelland
Loan Officer 
o. 901-728-6936 | www.uhinc.org
2750 Colony Park Dr.  St 1
Memphis, TN  38118
ABOUT SILVANA PIADADE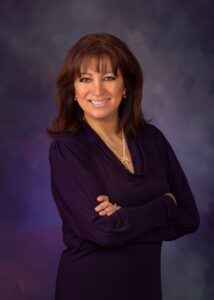 I moved from Houston Texas in 1997, I am originally from Latin America (Bilingual) fluent in Spanish. I have over 15 years of experience in residential real estate and hold several accreditations but for the purpose of this conversation: CDPE (Certified Distressed Property Expert, my forte in Short Sales. I earned my Broker's license. My previous training in customer satisfaction comes from a background in the hospitality industry and most of my clients are direct referrals. I love music and good food. Why me? Because I listen, I care and I deliver.
Silvana Piadade, CRS, ABR, CDPE, MRP, CPRES
Broker
TN Company Lic# 257511
TN Agent Lic# 289316
EXP Realty
Cell 901-647-6661
CB International President's Elite Award 2015-2014
2016 Real Trends – Best Real Estate Agents in America
Client Reviews: https://www.zillow.com/profile/user8150076/#reviews
CONTACT INFO:
Cell 901-647-6661
Website: www.FindHomesinMemphis.com
ABOUT JO GARNER-MORTGAGE LOAN OFFICER: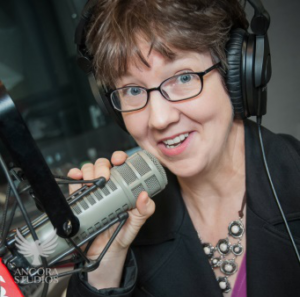 WHAT DO YOU WANT TO ACCOMPLISH WITH YOUR MORTGAGE?
www.JoGarner.com (901) 482 0354 jo@jogarner.com twitter @jogarner NMLS# 757308
(currently working with Cardinal Financial Company, Limited Partnership NMLS #66247 equal housing opportunity 2645 Appling Rd 102 Memphis, TN 38133 ) Online loan application https://online.cardinalfinancial.com/#/p/apply/jogarner
www.cardinalfinancial.org for licensing info www.nmlsconsumeraccess.org/EntityDetails.aspx/company/66247 "Whatever YOUR personal priorities are, my job is to help you get the mortgage terms that will give you bragging rights when you talk about it and help you score on hitting your goals ."
As a mortgage loan officer, my job is to help you get to the benefits you want from your financing terms. What is most important to you? I can help you find the financing terms that will help you get to what you want. What is your comfort level on a house payment? How much are you comfortable paying down,? What type of financing do you need to get the house you want to buy or refinance?
Different clients have different priorities in life—some are buying their first home with very little down payment funds. Some are recovering from medical challenges, divorces or preparing to send children to college and some are embarking on a long term goal of buying properties to build rental income."
Jo Garner is a mortgage officer with extensive knowledge in tailoring mortgages to her customers who are refinancing or purchasing homes all over the country. She offers conventional, FHA, VA or other loan programs for refinancing and purchases.
Jo can help you look at rent vs buy, when it makes sense to refinance, how to get the best deal on your home purchase financing.
Jo Garner has been in the real estate/financing business for over 25 years.  She grew up in West Tennessee and got her start in real estate in Portland, Maine where she first began her real estate career. She received her real estate education from the University of Southern Maine  and was personally mentored in San Diego, California  by Robert G. Allen, author of Nothing Down, Creating Wealth and The Challenge.
On moving back to West Tennessee in 1987, she went into business buying and selling discounted owner-financed notes secured on real estate.  In 1990 Jo went to work for a residential mortgage company and has been a mortgage loan officer for over 25 years.  Her goal is to offer excellent, affordable service to her customers, tailoring the loan programs to the specific needs of her clients. 
In addition to her work in the mortgage field, Jo Garner  is the primary sponsor and founder of Talk Shoppe in Memphis. www.TalkShoppe.com Jo Garner also host the radio show Real Estate Mortgage Shoppe airing on News Radio AM 600 WREC and iHeart Radio with podcasts and show notes published on www.JoGarner.com Pick up Jo Garner's book on Amazon or Barnes and Noble "Choosing the Best Mortgage-The Quickest Way to the Life You Want"