Today we are going to look at some obstacles you will be facing and some opportunities you will be taking in 2023 when you buy a home. What do you want your future to look like? What do you want to hear people saying about you and your home? Who will be making memories in your home with you?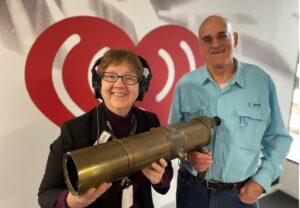 What do YOU want to accomplish with YOUR mortgage? Make your plan. Let's work your plan. If the deal works for you today, let's do it today. I can help you with a home purchase loan or refinance.
Subscribe to Real Estate Mortgage Shoppe for weekly podcasts with show notes. Let's connect at www.JoGarner.com (901) 482-0354.
To Your Success,
Jo Garner, Licensed Mortgage Originator NMLS# 757308
_____________________________________________________________________________________
(1st segment 9:06am to 9:15Am) LET'S GET STARTED…
(Jo) (Good morning, Memphis! Welcome to our internet listeners and podcast listeners across the 50 states! You're on Real Estate Mortgage Shoppe. I'm your host, Jo Garner, Mortgage Loan Officer. You can connect with me at www.JoGarner.com. Our general topic is FORGE YOUR OWN FUTURE-OBSTACLES & OPPORTUNITIES BUYING REAL ESTATE & FINANCING. Thank you to real estate attorneys Rob Draughon and Shelley Rothman of Griffin Clift Everton and Maschmeyer Law Firm for sponsoring this episode of Real Estate Mortgage Shoppe. For your home purchase or refinance call Rob Draughon and Shelley Rothman to close your transaction-901 752-1133. Call us while we are live today February 4th, 2023 at 901 535 9732.
INTRODUCING TOM KING, APPRAISER WITH BILL KING COMPANY
Back in the studio we have our expert real estate appraiser, Tom King of Bill King Company. Tom has been appraising homes in Shelby, Tipton and Fayette Counties in Tennessee for over 40 years. Not only have you learned a lot from the past but you have a pretty good vision for what's coming. You also brought into the studio our Magic Binoculars. If you look through one end of these binoculars you can gaze back into the lessons of the past and, looking through the opposite end you can catch a glimpse into the future. (The lense are a little foggy on that side) (Tom has about a minute and a half to introduce himself and talk about the services he offers his clients)
(Jo) If you are feeling some trepidation about moving into the future buying your home or buying a bunch of homes, let's remember some lessons we learned from the iconic movie "Back to the Future." Remember that movie? Doc Emmett played by Christopher Lloyd builds a time machine out of a car and sends Marty McFly played by Michael J Fox back into the past to make sure his future would turn out better for him and his family.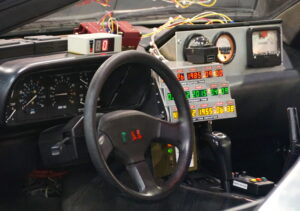 Here are some of the lessons: 1. Who needs roads? Dr. Emmett Brown: "Roads?!? Where we're going, we don't need roads."
2. Don't be afraid to make mistakes, it'll work out in the end.

In the movie the right guy got the right girl even though it looked doubtful for a minute.
3. The Future Doesn't Have to Weigh You Down -Dr. Emmett Brown: "There's that word again; 'heavy.' Why are things so heavy in the future? Is there a problem with the earth's gravitational pull?" Marty McFly replies, "

Nope, there isn't anything wrong with the earth's gravitational pull. The future doesn't have to be heavy, it's entirely up to you. You decide your density… I mean destiny!"
4. Create your future using your own flare and flavor–Dr. Emmett Brown: "The way I see it, if you're gonna' build a time machine into a car, why not do it with some style?"
5.  Even if looks impossible , it's still possible
6. Don't be afraid to take chances. If Marty McFly could return to 1985 even after all the things that went wrong with the time machine car, then you can accomplish anything. You have to start before you can finish.
You don't have to know a lot about real estate to make smart decisions when you buy real estate. You DO need an reputable and experienced realtor and lender and a good home inspector working on for you. These professionals can help you avoid pit falls and expensive mistakes. When you finally get the keys to your house, you get all of the bragging rights. Pretty good deal.
Today is February 4th 2023. Here are some opportunities if you want to buy a home. Mortgage rates have dropped to a 4-month low. You can enjoy a lower payment than a few months ago. Values are relatively stable in the Mid-South. Even though there is still a shortage of homes for sale, the spring buying crush has not begun yet. You still have a great chance to find a house you like and a better chance than several months ago to get your offer accepted by the seller.
If you are struggling as the interest rates on your credit card debt and variable rate home equity line ratchet higher, let's explore a scenario where you refinance your home and include into a new fixed rate mortgage all of your variable debt. The cash out refinance could be a good deal if you are exchanging high variable rate debt putting it securely into one fixed-rate mortgage. It is worth checking out.
What do YOU want to accomplish with YOUR mortgage? Make your plan lets work your plan. If the deal works for you today, let's do it today. I can make the mortgage process easy for you. Connect with me online or over the phone or in person www.JoGarner.com
Tom King has about 2 minutes to start into the topic which we will pick up again after advertising break (Tom to talk about what he sees with home values now and going into 2023 Tell buyers how to take advantage of the opportunity and how to get around some of the obstacles)
You're on Real Estate Mortgage Shoppe. I'm your host, Jo Garner, licensed Mortgage Originator. Connect with me at www.JoGarner.com What do YOU want to accomplish with YOUR mortgage? Make your plan. I can help you Work your plan. If the deal works for you today, let's DO IT TODAY. When we come back we will be hearing more from our expert appraiser as we push past the obstacles and take the opportunities in our 2023 real estate market.
2nd segment after 9:15 break: Our Look Back Memphis Trivia Contest is brought to you by notable Memphis historian, Jimmy Ogle. For information about Jimmy Ogle, go to www.JimmyOgle.com . The Look Back Memphis Trivia Contest is sponsored by John and Jennifer Lawhon of Lawhon Landscape (901) 754-7474 the Lawhon's can help you plan your landscaping if you have a BIG, BIG project or a smaller project . The Lawhons are giving away a $25 gift card to the first person with the correct trivia answer. If you know the answer to our trivia question, call us at 901 535 WREC 901 535-9732.
Garner # 124 * 03/10/18

Lakeland
Question: I was the site of an international dragstrip from 1960 to 1979. Who am I?
Hint: I was developed around a manmade lake in 1959.
Hint: I was incorporated in 1977.
Hint: My population is now over 12,000 citizens.
Final Hint: My amusement park had a large Brussels World's Fair Sky Ride over the lake.
Answer: Lakeland. Garner Lake is a man-made lake, built in 1959 as the centerpiece of Lakeland Amusement Park, which operated until 1976. Garner Lake is the largest lake in Shelby County at 240 acres. The lake is approximately one mile long and 1/2 mile wide at the dam. The shoreline is 8.44 miles and today has numerous residences on its shores. Lakeland Amusement Park opened in 1960 and featured a sky ride over the lake, two railroad trains (one we all remember as Huff-N- Puff), numerous kiddie rides, games, amusements and a paddle wheeler riverboat on the lake. It was one time touted as the "Disneyland of the Mid-South" and closed in 1977.
Lakeland Dragstrip, later knows as Lakeland International Dragway, opened on July 4, 1960. The visionary for Lakeland Drag Strip was Raymond Godman. The strip was featured in the 1971 cult film "Two lane Blacktop". In 1972 Big Daddy Don Garlits set an AHRA national E.T. record of 5.95 seconds. It was closed in 1979 and demolished in 2009 to make way for mixed-use industrial development, yet remnants of the trach remain. The Lake District, which will take the place of the former Belz Factory Outlet Mall at I-40 and Canada Road, is an upscale 160+ mixed-use community surrounding a 10-acre lake and waterways. Designed to be an urban village, The Lake District will open in 2019 (thelakedistrict.us).
The City of Lakeland was incorporated in 1977. Lakeland (now between Highway 70 and Highway 64 in northeast Shelby County) has grown from 612 residents in 1980 to over 12,400 residents in the 2010 census. Stonebridge Country Club is a 6,768-yard, tree-lined golf course opened in 1973. The Lakeland School System (LSS) is one of the highest performing school districts in Tennessee with its students scoring in the top 2% of all schools in the state. Lakeland Prep High School is scheduled to open in August, 2020. A 3-year project to completely redo the I-40 interchange (Exit 20) is now complete. In 2017, the City of Lakeland was designated as an Adventure Tourism District by the Tennessee Department of Tourist Development! Today, Wyatt Bunker is the Mayor of Lakeland. www.lakelandtn.gov
TOPICS COVERED BY TOM KING OF BILL KING APPRAISAL COMPANY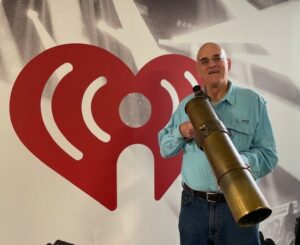 Outlook for residential real estate values in the City of Memphis
Outlook for residential real estate values in the suburbs of Memphis
What areas do you see increasing in value today?
What are the hottest trending items for homes today and into 2023
How do sellers take advantage of the opportunities and overcome obstacles
How do buyers take advantage of the opportunities and overcome the obstacles?
3rd segment following 9:30 break about 9:35
TOPICS COVERED BY JO GARNER, /
MORTGAGE LOAN ORIGINATOR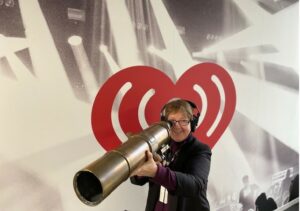 What do you see in the future for the Housing and Mortgage market?
Here are some quick snap shots from the economists on our real estate and mortgage markets for 2023
New home construction is picking up by 2.3% in December. If mortgage rates keep dipping lower, the new home construction market will do better this year. If you are worried about what could happen in the economy and with mortgage rates during the several months your home is being constructed, let's talk about the one-time construction loan to permanent loan. You close once when you start the house and as long as your home is completed in a year, your rate is locked in too.

Low number of homes for sale is still an obstacle for some home buyers because other buyers are competing to buy the same house. The competition has not been near as stiff over the last few months. Now that mortgage rates are at a 4-month low, more buyers are climbing off the fence and making offers again. Connect with me and let's get you a very strong and compelling preapproval lending letter to give you an advantage.

The job market appears strong because of the overwhelming number of new jobs. Beware though. A good number of those jobs are parttime jobs. There are still big companies starting to lay off workers or cut their hours. Having money in an emergency fund can give you peace of mind

The Federal Reserve says they will continue to raise their rates until we can get inflation back down around 3%. We still have a long way to go to get their. When the Fed goes up on their rate, it raises the interest rate costs on your variable rate debt like credit cards and home equity lines. Let's explore a cash out refinance to see if it will stop the bleeding for you.

Good news! Mortgage rates are not tied to the Fed. As inflation is gradually coming down, mortgage rates have dipped down too. Some economists say mortgage rates will go lower this year. Others say watch out for market shakers abroad and within our system that could take inflation up again. Mortgage rates would likely go up with inflation.
What are some good rules of thumb you use when trying to determine when to refinance or which mortgage product to choose when buying a home that will work today and in the future?
If you are risk adverse, stay away from adjustable rates, especially those with no safety caps like on most Home Equity Lines of Credit. Watch out for accumulating credit card debt. Credit card companies can charge you a double digit interest rate and without a lot of notice. Check with our financial advisors to see where you can eliminate the biggest risks.

Always keep adequate emergency funds on hand. Don't pay so much down buying a house that you don't have the money to move into it. There are low down payment special programs out there if we need to look there. Call me and I'll help you go treasure hunting for places to get your down payment.

Make sure you have plenty of breathing room in your budget to make the full payment, including principal, interest, taxes and insurance and any mortgage insurance or association fees. Some gurus say the full house payment should not exceed 25% or 36% of your gross income. But some of the mortgage programs allow you to go a LOT higher than that. You know your personal comfort level. Stay within your comfort level on the payments because, if you're human, the unexpected life event can come calling on you when you least expect it and it can be expensive.

Here's a great rule: If you are on a fixed income, get a fixed rate loan and stay away from adjustable rates. EXCEPT—if you know you are paying down 30% or more on the owed balance on the mortgage within the first year of getting the home. If that's the case, then let's you and I pull out my payment calculator because I am thinking the adjustable rate mortgage that changes every year with some tight safety nets called annual and life time rate caps will make it so that your payment is ALWAYS lower year after year even if the rate goes up to the maximum of its annual cap each time, because the payment on the adjustable rate program is calculated ONLY ON THE UNPAID balance. Call me if you want to go through these types of scenarios or others to see if they work for you. But you have to call me directly at (901) 482-0354 or connect with me at www.JoGarner.com .
Mortgage Customers Making Winning Smart Moves In This Economy
Stephanie Step-Up If you can't afford the big house that you want today, buy a smaller home to sell later as a first-step toward getting your bigger forever home.
Hard Money Harry Get a hard money loan from a private lender to buy a fixer-upper home with funds to renovate the home. Refinance the temporary hard money loan when the renovations are complete. Do a cash-out refinance to pay off the hard money loan and get some cash to go do your next real estate deal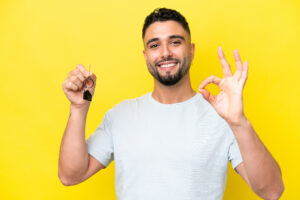 Frankie First-Time Home Buyer- Frankie is tired of paying rent and ready to forge his own better future. He has okay credit but not a lot of money to put down. Frankie qualifies for a fixed-rate government-backed loan with down payment assistance. Every time Frankie makes a mortgage payment he is building equity and wealth by owning his own home.
Let's talk about some ways you can accomplish some of your life dreams using just the right mortgage.
Connect with me at www.JoGarner.com You can call me or text me at jo@jogarner.com. I can help you make the process easy and you will feel great about your accomplishment.
4th segment following 9:45 am break about 9:48 to 9:56 am
REAL ESTATE TIP OF THE WEEK Tom King has about a minute to give a real estate tip
If you want to buy a home, prepare by submitting your income AND asset documentation to your lender to get a much stronger prequalification letter. The stronger letter of recommendation from a lender is very compelling when a seller is considering multiple offers. I can help you with that.
ANNOUNCEMENTS:
Talk Shoppe offers free networking & education to anyone interested in real estate or in business or in health and wellness. Talk Shoppe meets every Wednesday 9A-10A CT at Concorde Career College 5100 Poplar the 1
st
floor in the Memphis Clark Tower and also on zoom. Go to www.TalkShoppe.com and click the Events tab for the link to get into the event online.
Feb 8th, 2023 9AM CT
Terez Jones of Evernest Property Management will be presenting, "Managing Your Rentals Without the Stress"
2. Thank you to real estate attorneys Rob Draughon and Shelley Rothman of Griffin Clift Everton and Maschmeyer Law Firm for sponsoring this episode of Real Estate Mortgage Shoppe. For your home purchase or refinance call Rob Draughon and Shelley Rothman to close your transaction-901 752-1133.
3. If you have experienced a fire, flood or bio hazard at your home or office, don't go it alone, call Servicemaster by Cornerstone. Call Brett Carter of Servicemaster by Cornerstone to restore your home or office back to normal 901 832-6005.
4. If the you are tired of the cold weather and want to take off to a warm beach somewhere, call Peggy Lau of Club Seacret. Peggy has been helping us enjoy high quality vacations at only a fraction of the costs. She can help you too. Call Peggy Lau at 901 289-0747.
4. Subscribe at www.JoGarner.com and you can get our weekly blog posts with podcasts conveniently in your inbox.
5. Real Estate Mortgage Shoppe reminds you to MAKE YOUR PLAN. LET'S WORK YOUR PLAN. IF THE DEAL WORKS FOR YOU TODAY, DO IT TODAY.
LEGAL STUFF: SPECIAL NOTE: REAL ESTATE MORTGAGE SHOPPE RECOMMENDS THAT YOU CONSULT WITH A FINANCIAL, LEGAL OR OTHER CERTIFIED, LICENSED PROFESSIONAL BEFORE ACTING OR INVESTING ON ANYTHING YOU HEAR OR SEE FROM THE CONTENT ON THIS SHOW OR BLOG POSTS. THE INFORMATION WE SHARE ON REAL ESTATE MORTGAGE SHOPPE IS GENERAL IN NATURE MEANT FOR GENERAL EDUCATIONAL PURPOSES ONLY AND NOT AN OFFER TO LEND.. ALL EXAMPLES GIVEN FOR ILLUSTRATION PURPOSES ON REAL ESTATE MORTGAGE SHOPPE AND ARE BASED ON TRUE STORIES BUT WE USE FICTIONAL CHARACTERS AND DO NOT DIRECTLY REFLECT REAL PEOPLE OR EXACT DETAILS IN ANY OF THE SITUATIONS.
QUOTE CORNER:
Alan Key "The only way to predict the future is to build it."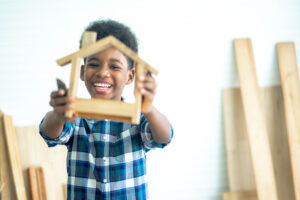 ____________________________________________________________________________________
REJOINDERS:
Suzan David, webandstorymedic.com

Ed Hill of Masters Roofing Memphis

Tim Flesner, Business Management Solutions
Transitional Music: "Back to the Future" Huey Lewis and the News; "Million Dreams" by Pink; "Welcome to the Future" by Brad Paisley; "Memphis" by Johnny Rivers for the Look Back Memphis Trivia Contest
PICK UP YOUR COPY OF "CHOOSING THE BEST MORTGAGE-THE QUICKEST WAY TO THE LIFE YOU WANT" by: JO GARNER
An essential guide for real estate professionals and their customers.
Now on Amazon and Barnes and Noble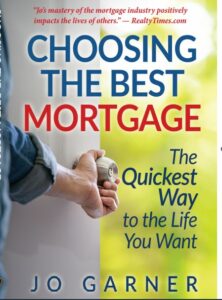 ABOUT TOM KING, REAL ESTATE APPRAISER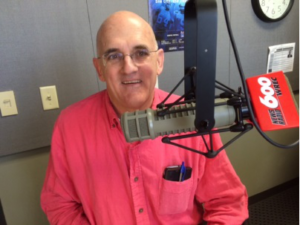 Tom is a well- respected and sought after appraiser in Memphis, Tennessee.  He is a second generation appraiser with 40 years of experience.  He has been elected to the Memphis Area Association of Realtors Board of Directors three times.  
Tom is a certified residential appraiser in Tennessee.  He have appraised over 20,000 homes in his career.  A graduate from the University of Tennessee with a degree in real estate, Tom is also a Certified Relocation Professional (CRP).  Tom also has vast experience in dealing appraising real estate for pre-listing sales, cash buyers, divorce settlements, estate settlements. (901) 487-6989
ABOUT JO GARNER-MORTGAGE LOAN OFFICER: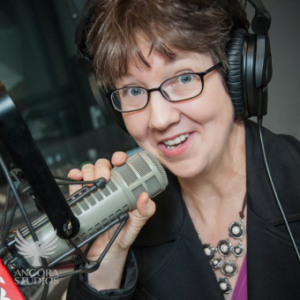 WHAT DO YOU WANT TO ACCOMPLISH WITH YOUR MORTGAGE?
www.JoGarner.com (901) 482 0354 jo@jogarner.com twitter @jogarner NMLS# 757308
(currently working with Cardinal Financial Company, Limited Partnership NMLS #66247 equal housing opportunity 2645 Appling Rd 102 Memphis, TN 38133 ) Online loan application https://online.cardinalfinancial.com/#/p/apply/jogarner
www.cardinalfinancial.org for licensing info www.nmlsconsumeraccess.org/EntityDetails.aspx/company/66247 "Whatever YOUR personal priorities are, my job is to help you get the mortgage terms that will give you bragging rights when you talk about it and help you score on hitting your goals ."
As a mortgage loan officer, my job is to help you get to the benefits you want from your financing terms. What is most important to you? I can help you find the financing terms that will help you get to what you want. What is your comfort level on a house payment? How much are you comfortable paying down,? What type of financing do you need to get the house you want to buy or refinance?
Different clients have different priorities in life—some are buying their first home with very little down payment funds. Some are recovering from medical challenges, divorces or preparing to send children to college and some are embarking on a long term goal of buying properties to build rental income."
Jo Garner is a mortgage officer with extensive knowledge in tailoring mortgages to her customers who are refinancing or purchasing homes all over the country. She offers conventional, FHA, VA or other loan programs for refinancing and purchases.
Jo can help you look at rent vs buy, when it makes sense to refinance, how to get the best deal on your home purchase financing.
Jo Garner has been in the real estate/financing business for over 25 years.  She grew up in West Tennessee and got her start in real estate in Portland, Maine where she first began her real estate career. She received her real estate education from the University of Southern Maine  and was personally mentored in San Diego, California  by Robert G. Allen, author of Nothing Down, Creating Wealth and The Challenge.
On moving back to West Tennessee in 1987, she went into business buying and selling discounted owner-financed notes secured on real estate.  In 1990 Jo went to work for a residential mortgage company and has been a mortgage loan officer for over 25 years.  Her goal is to offer excellent, affordable service to her customers, tailoring the loan programs to the specific needs of her clients. 
In addition to her work in the mortgage field, Jo Garner  is the primary sponsor and founder of Talk Shoppe in Memphis. www.TalkShoppe.com Jo Garner also host the radio show Real Estate Mortgage Shoppe airing on News Radio AM 600 WREC and iHeart Radio with podcasts and show notes published on www.JoGarner.com Pick up Jo Garner's book on Amazon or Barnes and Noble "Choosing the Best Mortgage