Today you will get a peek behind the scenes from the mortgage desk and the appraisal office to forecast the future of 2021. Real estate appraiser Tom King and I will be looking at where the financial trends are taking us and how those changes can impact us.
What do YOU want to accomplish with YOUR mortgage? Let's talk. Call me at 901 482-0354. Subscribe for Real Estate Mortgage Shoppe weekly podcasts and show notes at www.JoGarner.com
To Your Success,
Jo Garner, Mortgage Loan Officer NMLS 757308 Sierra Pacific Mortgage 46 Timber Creek Dr Cordova, TN 38018 ______________________________________________________________________________
WELCOME! LET FREEDOM RING!
Good morning, Memphis! Welcome to our internet listeners and podcast listeners across the 50 states! You're on Real Estate Mortgage Shoppe. I'm your host, Jo Garner, Mortgage Loan Officer. You can connect with me at www.JoGarner.com. Thank you to real estate attorneys Rob Draughon and Shelley Rothman of Griffin Clift Everton and Maschmeyer for sponsoring Real Estate Mortgage Shoppe today. Our general topic is FREEDOM TO PROSPER-FORECASTING THE 2021 SUMMER REAL ESTATE & MORTGAGE MARKET. Subscribe to get our weekly blogposts with podcasts at www.JoGarner.com. Call us while we are live today July 3rd, 2021 at 901 535 9732
INTRODUCING TOM KING, EXPERT APPRAISER WITH MAGIC BINOCULARS
(for seeing back into the past and looking into the future)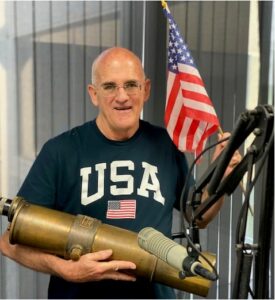 Back in the studio we have expert appraiser, Tom King of Bill King Appraisal Company. Tom sees what is happening in our Midsouth real estate market up close and behind the scenes. Tom brought our famous Magic Binoculars. If you look through one end, you can see back into the murky mists of Memphis past. If you flip it around and look through the other end, you can kind-of-sort-of see into the future. The lenses looking from that end of the Magic Binoculars are a little foggy. Tom, take a minute or so and tell our new listeners a little about yourself and what you do as an appraiser for your clients. (Tom introduces himself and services he offers as an appraiser)
(Jo) In the winter of 1620 the Pilgrims, on the famous Mayflower ship, landed at Plymouth Rock. The Pilgrims had been sailing 66 days from across the ocean and did not know what the future held for them in the New World. To survive, they scouted the land and took stock of the local resources. They had big dreams and a vision for a prosperous future, free to work, to worship and make a good life. Today we still do not know the future. We still look at our current financial trends. We take stock of the resources we have to build our lives the way we want to live.
Looking into the future for the real estate and mortgage markets, Lawrence Yun, chief economist for the National Association of Realtors, predicts that we will see more houses available for sale in the second half of 2021 due to the government forbearance program ending and homebuilders building more homes.
Lawrence Yun continues his predictions saying, "Home price growth will steadily moderate with the increased supply of homes for sale, but the decline in prices is unlikely." Mr. Yun explains that the low mortgage rates are compelling more and more homebuyers into the home buying arena. In addition, low inventory looks to keep the real estate market strong into 2022.
Aside from the home buying market, renters are not feeling as much freedom as rents continue to increase. As a result, more renters are pulling up stakes and striking out to buy their own homes. Millennials are leading the charge, making up the largest segment of the home buying market. Generation Z is stepping into action too.
The Federal Reserve is talking about winding down the celebration on low mortgage rates with their plan to taper their mortgage-backed-security purchases. As a tool to keep the mortgage rates at historic lows last year, the Federal Reserve started buying billions of dollars in mortgage-backed securities each month. However, now that the job market looks like it may be moving back to normal, the Fed has indicated they may wind down the aggressive buying, which would pressure mortgage rates to rise.
Here are some areas that are trending:
First-time homebuyers make up over 30% of homebuyers in many areas around the nation.

Intergenerational bonding has been a growing trend for the last decade. This trend occurs when parents move in with the adult children or children and grandchildren to move under the same roof with the parents or grandparents.

High home values and low mortgage rates create an excellent opportunity for homeowners to refinance and restructure their debt, remodel their homes or reinvent their lifestyle.

Relocation for people who are making moves for employment in a post-pandemic marketplace.
MAKE YOUR PLAN. LET'S WORK YOUR PLAN. IF THE DEAL WORKS FOR YOU TODAY, LET'S DO IT TODAY. Connect with me at www.JoGarner.com. Email me at Jo@JoGarner.com or just call me at (901) 482-0354.
Tom what are seeing for trends in the real estate market now that we are half way through 2021? (Tom shares his insights on what trends are doing and how they impact home buyers and homeowners etc ) about 2 min
You're on Real Estate Mortgage Shoppe. I'm your host, Jo Garner, Mortgage Loan Officer. What do YOU want to accomplish with your mortgage? Make your plan. Let's work your plan if the deal works for you today, let's do it today. When we come back Tom King, appraiser, will be sharing more from behind the scenes See you back in a moment.
TALK SHOPPE BUSINESS TIP FOR REAL ESTATE PROS
It's time to talk shop with Talk Shoppe's Business Tip For Real Estate Professionals. Talk Shoppe is a marketing company offering free education and networking to anyone interested in real estate or in business. Talk Shoppe is made possible by the financial support of its sponsors and advertisers. For more about Talk Shoppe, go to www.TalkShoppe.com (shoppe) For our Talk Shoppe Business Tip today we have Talk Shoppe sponsor Pat Goldstein, Realtor with Crye-Leike. Pat is known as the "gold standard for buying and selling real estate in the Mid South and North Mississippi. Pat Goldstein, what is our Talk Shoppe Business Tip for Real Estate Professionals today?
Pat Goldstein, realtor with Crye-Leike, how do we contact you? (901) 606-2000
Pat Goldstein gives Talk Shoppe business tip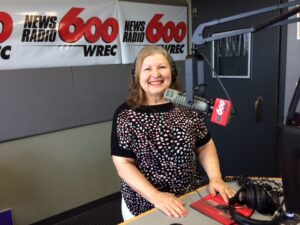 Be ready to go when your agent calls. Homes are moving very quickly so if you don't have the opportunity to see it in the first couple of days you may be out of luck.
___________________________________________________________
TOPICS COVERED BY TOM KING OF BILL KING APPRAISAL SERVICE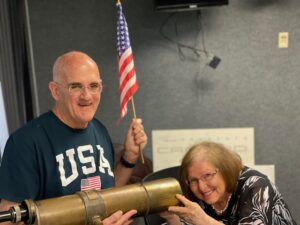 What real estate trends are you seeing today in the Midsouth market?

Do you see any changes in the real estate trends over the last 90 days in the Midsouth market?

What trends do you predict over the next 6 months? One year?

Give some examples of people you see from the appraisal desk who are winning in this market.
TOPICS COVERED BY JO GARNER, MORTGAGE LOAN OFFICER: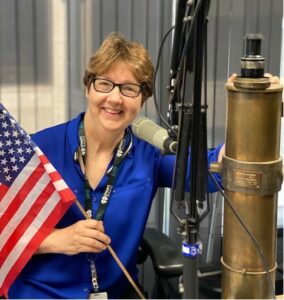 What forecasts do you see in the real estate and mortgage market for the rest of 2021?

Who are the people winning in this market?

Give examples of people who are winning during these market trends?
MILITARY VETERANS COMING HOME AND USING THE VETERAN LOAN
Since it is the 4th of July weekend, we are celebrating our country and our freedom. Some of the winners during these times of high home values and low rates are our active military. If they meet certain criteria, they can use the Veteran Home Loan program with zero down payment and a low fixed rate mortgage.
G.I. JOHN-THE SOLDIER WHO BUILT AN EMPIRE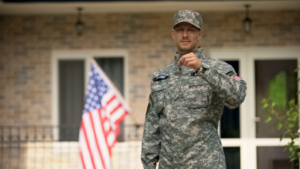 When John first started out he bought a house in the city where he was stationed using a 100% veteran loan. He put together a plan to get wealthy during his military career moving from station to station buying a house each move and keeping the other homes for rental income.
The challenge that threatened to shoot holes in his life plan was the fact that the more property he bought, the more specialized mortgage products he needed since his VA eligibility was limited to one or two properties. He needed an experienced mortgage loan officer who could continue to come up with additional mortgage loan programs that fit each situation, so he could continue buying properties at terms that would allow him to make money.
It has been a joy and inspiration getting to work with John as his mortgage officer. John continues to build his real estate portfolio. Since he has done so well with his rental properties, many of his houses are paid off and he no longer has to work. He is finishing up a long military career. Now I see pictures on Facebook of John and his wife regularly on a Carribbean Cruise, on a beach, in the mountains and other exotic places. Thank you, John, for your service to our country. Kudos! to you for making your plan, working your plan, and when the deal worked for you, you did it.
PIVOT TO PROFIT -ADAPTING QUICKLY IN UNUSUAL CIRCUMSTANCES 2020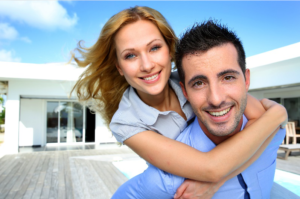 From the mortgage desk I have seen some of my mortgage customers pivot fast and jump on opportunities. Some of my clients have refinanced and lowered their mortgage rates. Some have refinanced and not only lowered their mortgage rate but shortened the term on their mortgage by ten years or more without even raising the monthly payment amount. Big Bragging rights for these rock star mortgage customers
Here's another example: Maynard and Marlene Mueller (not their real names) had yearned to move for a couple of years now to a more upscale neighborhood where some of their friends live. But the price tag on the monthly note would have been $800 higher than what they were paying then on their current home. That plan was insanely out of reach for them in 2018.
However, this year the Muellers considered the deep dip in the mortgage rates TOGETHER with the simultaneous spike in their current home value. Now they finally could make the positive pivot to the bigger, beautiful home. They sold their current home at top price and took the $300,000 net profit and put it down on that more upscale home with a $200,000 higher price tag. Their payment was a little higher than they were paying at the old place, but making this transition today with lower rates compared to 2018 made the $300 bump in payment very affordable–a happy day for the Muellers.
Make Time For The Important Things-Gary Guyton's Story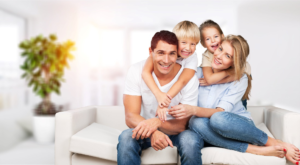 Avatar picture of Gary Guyton and his family
Gary Guyton loved his profession and spent a lot more than 40 hours working at what he loved to do. In the past, Gary regretted being so busy that he missed very important opportunities to be present with loved ones when they needed him. He also regretted missing financial opportunities because he was nose-to-the-grindstone working without looking up.
But, with the help of some friends, Gary blocked out time each week to spend with his loved ones and time to really put thought into how he was spending his money. He called me not long ago and we explored some refinancing scenarios.
By refinancing his loan of a little less than $170,000, to a 15 year term with a lower interest rate, Gary was able to eliminate about four and a half years off his remaining mortgage term and lower the overall interest costs over the loan amount. The refinance to a 15 year term from a 30 year term would save him over $40,000 over the next 15 years. His payment would go up about $100/month but that was manageable for Gary.
In the past, Gary would have been too busy to take time to look into the benefits of a refinance. But, he DID call and now he was happy and feeling VERY good about his decision to make over $40,000 in financing savings over such a short time.
REAL ESTATE TIP OF THE WEEK PAT GOLDSTEIN
Be ready to make your highest and BEST offer the first time. You may not get a second chance!
And as always get a solid preapproval letter. It has to be presented when you make the offer or it may not be considered.
ANNOUNCEMENTS:
Talk Shoppe offers free networking & education to anyone interested in real estate or in business and health and wellness. Talk Shoppe meets every Wednesday 9A-10A by going to www.TalkShoppe.com (shoppe), then click the Upcoming Events tab. You will see the virtual zoom web address. You can also attend Talk Shoppe live at the Concorde Career College 5100 Poplar Ave (The Clark Tower) first floor. This Wednesday July 7th 2021 Jo Garner, licensed mortgage loan officer, author and host of Real Estate Mortgage Shoppe presents "Choosing The Best Mortgage-The Quickest Way to the Life You Love."
Talk Shoppe events are free thanks to supporters like Tim Gilliland of www.backup.rx. When you want the peace of mind that if you should lose your computer data, you can get it restored quickly when you are using www.backuprx.com to keep your data backed up and retrievable.
Thank you to Miranda Griffin of www.healthymidsouth.net. Miranda Griffin offers simple routines for your diet and lifestyle to keep you feeling good and staying healthy. One day at Talk Shoppe, Miranda told us, " If you could swallow your entire daily requirement for fruits and vegetables in a capsule, would you do it?" I said, "yes." Today I enjoy getting my body's daily requirement for fruits and vegetables in two Juice Plus capsules as I drink my morning glass of water. Connect with Miranda Griffin at www.healthymidsouth.net
2. Thank you to real estate attorneys Rob Draughon and Shelley Rothman of Griffin, Clift Everton and Maschmeyer for sponsoring Real Estate Mortgage Shoppe today. For your real estate closing contact Rob and Shelley at 901 752-1133.
2.. HAPPY BIRTHDAY, AMERICA! God bless America and God bless all you, our listeners.
4. Subscribe at www.JoGarner.com and you can get our weekly blog posts with podcasts conveniently in your inbox.
5. Real Estate Mortgage Shoppe reminds you to MAKE YOUR PLAN. LET'S WORK YOUR PLAN. IF THE DEAL WORKS FOR YOU TODAY, DO IT TODAY.
SPECIAL NOTE: REAL ESTATE MORTGAGE SHOPPE RECOMMENDS THAT YOU CONSULT WITH A FINANCIAL, LEGAL OR OTHER CERTIFIED, LICENSED PROFESSIONAL BEFORE ACTING OR INVESTING ON ANYTHING YOU HEAR OR SEE FROM THE CONTENT ON THIS SHOW OR BLOG POSTS. THE INFORMATION WE SHARE ON REAL ESTATE MORTGAGE SHOPPE IS GENERAL IN NATURE MEANT FOR GENERAL EDUCATIONAL PURPOSES ONLY. ALL EXAMPLES GIVEN FOR ILLUSTRATION PURPOSES ON REAL ESTATE MORTGAGE SHOPPE AND ARE BASED ON TRUE STORIES BUT WE USE FICTIONAL CHARACTERS AND DO NOT DIRECTLY REFLECT REAL PEOPLE OR EXACT DETAILS IN ANY OF THE SITUATIONS.
QUOTE CORNER:
The quote of the week: "The only way to predict the future is to build it." Alan Kay
"The only real prison is fear, and the only real freedom is freedom from fear." Aung San Suu Kyi
____________________________________________________________________________________
REJOINDERS:
Mark McLaurine of Refrigeration Unlimited (heating and air repair and replacement) www.myhvacman.com
Troy and Lynn McDonald of Erin McDonald Insurance Agency (901) 849-7101

Ed Hill of Masters Roofing in Memphis (901) 273-6594
Transitional Music: "God Bless the USA" by Lee Greenwood; "America The Beautiful"  by Ray Charles; "America, Why I Love Her"  John Wayne; "Taking Care of Business" by Bachman Turner Overdrive.
________________________________________________________________________
ABOUT PAT GOLDSTEIN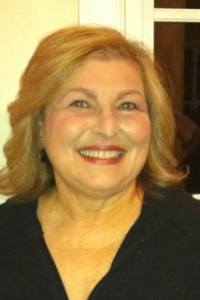 The "Gold Standard In Real Estate"
Crye-Leike Realtors
For buying or selling residential real estate
For West TN and North Mississippi
(901) 606-2000
ABOUT TOM KING, REAL ESTATE APPRAISER
Tom is a well- respected and sought after appraiser in Memphis, Tennessee.  He is a second generation appraiser with 40 years of experience.  He has been elected to the Memphis Area Association of Realtors Board of Directors three times.  
Tom is a certified residential appraiser in Tennessee.  He have appraised over 20,000 homes in his career.  A graduate from the University of Tennessee with a degree in real estate, Tom is also a Certified Relocation Professional (CRP).  Tom also has vast experience in dealing appraising real estate for pre-listing sales, cash buyers, divorce settlements, estate settlements. (901) 487-6989
___________________________________________________________________
ABOUT JO GARNER-MORTGAGE LOAN OFFICER: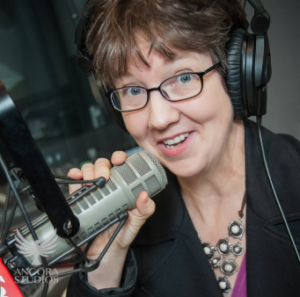 WHAT DO YOU WANT TO ACCOMPLISH WITH YOUR MORTGAGE?
www.JoGarner.com (901) 482 0354 jo@jogarner.com twitter @jogarner NMLS# 757308 (currently working with Sierra Pacific Mortgage, Inc)
"Whatever YOUR personal priorities are, my job is to help you get the mortgage terms that will give you bragging rights when you talk about it and help you score on hitting your goals ."
As a mortgage loan officer, my job is to help you get to the benefits you want from your financing terms. What is most important to you? I can help you find the financing terms that will help you get to what you want. What is your comfort level on a house payment? How much are you comfortable paying down,? What type of financing do you need to get the house you want to buy or refinance?
Different clients have different priorities in life—some are buying their first home with very little down payment funds. Some are recovering from medical challenges, divorces or preparing to send children to college and some are embarking on a long term goal of buying properties to build rental income."
Jo Garner is a mortgage officer with extensive knowledge in tailoring mortgages to her customers who are refinancing or purchasing homes all over the country. She offers conventional, FHA, VA or other loan programs for refinancing and purchases.
Jo can help you look at rent vs buy, when it makes sense to refinance, how to get the best deal on your home purchase financing.
Jo Garner has been in the real estate/financing business for over 25 years.  She got her start in Portland, Maine where she first began her real estate career. She received her real estate education from the University of Southern Maine  and was personally mentored in San Diego, California  by Robert G. Allen, author of Nothing Down, Creating Wealth and The Challenge.
On moving back to West Tennessee in 1987, she went into business buying and selling discounted owner-financed notes secured on real estate.  In 1990 Jo went to work for a residential mortgage company and has been a mortgage loan officer for over 25 years.  Her goal is to offer excellent, affordable service to her customers, tailoring the loan programs to the specific needs of her clients. 
In addition to her work in the mortgage field, Jo Garner  is the primary sponsor and founder of Talk Shoppe in Memphis. www.TalkShoppe.com Jo Garner also host the radio show Real Estate Mortgage Shoppe airing on News Radio AM 600 WREC and iHeart Radio with podcasts and show notes published on www.JoGarner.com