LET'S GET STARTED…(Jo) (Good morning, Memphis! Welcome to our internet listeners and podcast listeners across the 50 states! .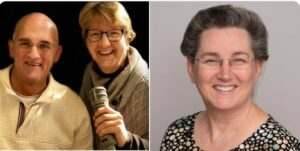 Today is July 15th, 2023. Call us in the studio while we are live at 901 535-9732.You're on Real Estate Mortgage Shoppe. I'm your host, Jo Garner, Mortgage Loan Originator. You can connect with me at www.JoGarner.com. Our general topic Getting to the Value and Getting Financing for Inherited Houses, Divorce Settlements and Cash Home Sales
Introducing Tom King, Appraiser with Bill King Company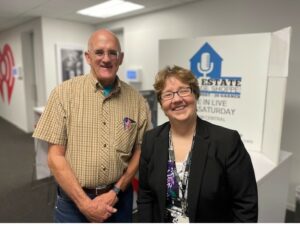 In the co-host chair we have Tom King, Appraiser with Bill King Company. Tom you are the perfect expert to be in the Real Estate Mortgage Shoppe studio today. Tom, you have been appraising homes in the Shelby County, Fayette County and Tipton County TN areas for over 40 years. You can do appraisals for mortgage companies but you also specialize in home appraisals for estate settlements, divorce settlements and cash buyers. Take a minute or so to tell our new listeners a little bit about yourself and what you do for your clients. (Tom has about 1 minute and a half to intro himself and talk about the types appraisals he does for his clients)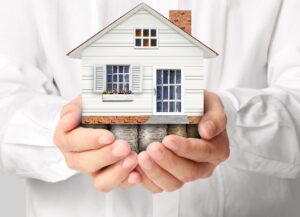 (Jo) When I am working with a mortgage customer buying an inherited house, a home just coming through a divorce settlement or cash buyers, you can bet there are some extra steps and precautions you need to take.
#1. Make sure the property has a clear title with no liens, claims or encumbrances on it. The real estate attorney can help you check on this.
#2 Make sure the home will appraise for the value you need. Mortgage companies will use an appraisal ordering company to randomly assign an appraisal for you. If you are paying cash or using a private, hard money loan to purchase the home, make sure you get preapproved on a permanent mortgage so you can get your cash back on a refinance later or pay off the higher priced private loan.
#3 Check for needed repairs on the home before you buy a home. Mortgage companies will require any repairs connected to the structure, sanitation or security of home to be repaired before closing in most cases. If you are paying cash for a home or using a temporary private or hard money loan, see if you can include the costs to finish the repairs in the initial purchase loan. You will then have the funds to buy the home and complete the repairs. You are ready to resell the home at a higher price of refinance to a permanent mortgage and pay off the private loan or replenish your cash account.
BARRY-REAL ESTATE INVESTOR DESIRE TO SPEND MORE TIME WITH GRANDKIDS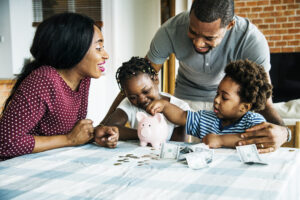 Meet Barry (not his real name) Barry had a dream of buying enough rental real estate that he could quit his job and spend time with his family. Barry is not ready to quit his job, but he is well on his way. Here's how Barry offers the seller cash to get the best price and the quickest closing.
(Barry) who committed to do the tasks needed to move him toward his dream, he is now buying 2 to 3 rental properties per year. He buys the home at a bargain price because it usually needs some fix-ups. For that reason, he buys the house using his home equity line secured on his primary residence or a line of credit secured on something other property so he can give the seller a cash offer. The seller usually is more willing to sell at a bargain price because Barry is using money not connected with the house he is buying so there is no need to wait on an appraisal and he can close quicker.
Barry is pretty happy at the closing. Barry has a plan. He gets the keys to the house he bought and heads over there with his fix it up crew. Within a couple of weeks or more Barry's bargain house is fixed up, painted up and ready for some happy tenants to move in and start paying him rent.
Since I am Barry's mortgage officer, he and I work together a lot. I already know he wants to pay his variable credit line back as soon as possible and get his low fixed rate 30-year mortgage in place. Before Barry even closes on a house, he and I have already started processing his loan request for the long term fixed rate mortgage. Once Barry has driven the last nail and painted the last wall in the house, I have done an appraisal for his permanent loan and gotten him approved.
Now he closes on the fixed low interest 30-year mortgage with me and he uses the funds to pay off the credit lines he used to purchase the home. Once his credit lines are paid off, they are ready for him to use to make his next bargain purchase.
What do YOU want to accomplish with YOUR mortgage? I can make the home purchase or refinance loan easy for you. It is EASY to get started. Just call or text me at 901 482-0354 Email me at Jo@JoGarner.com Or connect at www.JoGarner.com
Tom King, our home appraisal expert, if we are facing a divorce or trying to settle an estate where we will need sell an inherited house, what do we need to know about getting a proper value on the real estate? (Tom has about 2 to 3 minutes to launch his topic until we go to break at 9:15)
You're on Real Estate Mortgage Shoppe. I'm your host, Jo Garner, licensed mortgage loan originator. What do YOU want to accomplish with your mortgage? Connect with me at www.JoGarner.com When we come back, you will be hearing more from Tom King of Bill King Appraisal Company. Sherry Harbur of Harbur Realty will also be joining us with some great tips to remember if you are a cash buyer or dealing with an inherited home See you back in just a moment.
2nd segment is after 9:15 break from about 9:18Am to 9:30 AM break
LET'S TALK SHOP—TALK SHOPPE'S BUSINESS TIP FOR REAL ESTATE PROS:
2nd segment after 9:15 advertising break – (producer to start the song "Taking Care of Business" by Bachman Turner Overdrive –but bring the volume down before the lyrics start) It's time to talk shop with Talk Shoppe's Business Tip For Real Estate Professionals. Talk Shoppe is a marketing company offering free education and networking to anyone interested in real estate or in business. Talk Shoppe is made possible by the financial support of its sponsors. For more about Talk Shoppe, go to www.TalkShoppe.com (shoppe) For our Talk Shoppe Business Tip today we have Sherry Harbur of Harbur Realty. Sherry of Harbur Realty is knowledgeable with a great reputation for taking care of their buyers and sellers. They also specialize in helping real estate investors. Sherry, what is our Talk Shoppe Tip today?


TIP #1 — (INVESTOR RELATED)
There are a lot of #inherited homes out there these days! I think you are going to talk with us today about how a family can #refinance an inherited home to keep it in the family. But, many times, they don't want to keep for one reason or another. It could need a lot of work, need updating, or it could just be in the wrong town. These are great homes for investors to purchase as they have the team in place to get it market ready quickly. As an investor, there can even be a partnership with the investor and family so they can then sell at the top of the market. We have done these #investor joint ventures ourselves sometimes for our clients.
You know the author in me has already written a book about this topic as we were getting so many questions about how to deal with an inherited home. We have expertise in how to deal with the family in the process, what to do or not to do before putting it on the market, updates that are important to do or whether it is just better to sell as is to an investor.
TOPICS BY TOM KING, EXPERT APPRAISER BILL KING COMPANY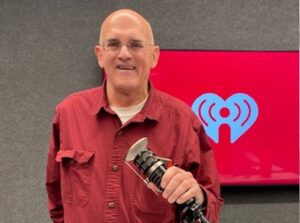 1. What specific knowledge do we need to know about getting the right value for inherited homes?
2. What specific knowledge do we need to know about real estate value and divorce settlements
3. What do we need to know about home values on Cash Buyer Sales?
(3rd SEGMENT 9:35 AM)
TOPICS COVERED BY JO GARNER, LICENSED MORTGAGE OFFICER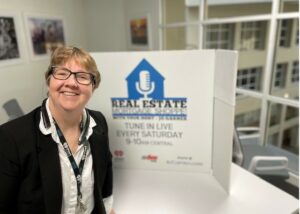 TIANA TRISKIN-GOT OFFER ACCEPTED ON HOUSE IN PROBATE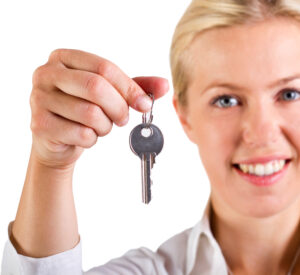 Tiana Triskin owned her own business that she and her husband had spent the last few years building. They sold custom items to home builders and the recent real estate crash had caused them to lose their nest egg of savings. Just as their business had started coming back, Tiana's husband fell ill and passed away suddenly.
Without her husband's help and without the extra income, Tiana felt she needed to downsize to a smaller home so that she could better manage the money situation. She still wanted a quality home in the general area where she and her husband had lived, but felt like she could not afford on her own what it would cost. She needed to find a needle in a haystack.
Tiana knew several realtors in her line of business, and through word of mouth, she discovered a home that belonged to family who had just lost a loved one. There were several siblings living away out of state and it was in their best interest to simply sell the home and split the proceeds. None of the siblings wanted to deal with replacing part of the roof that was leaking and a few other repair items.
At the advice of a realtor friend, Tiana made an offer high enough to allow the estate of the deceased family member to pay a roofing company to fix the roof right before closing on the transaction. Since the roof repair was required by the mortgage company had to be done before closing and Tiana did not have the money to pay for that, she offered a little higher price for the home so the family members could realize the same amount of profit and still pay for the roof repair. Another word for this transaction was a WIN-WIN situation.
Listing price was $160,000.
Partial Roof Repair Cost $ $2,000
Tiana offered $162,000 for the house with the contract requiring the seller to pay for the $2,000 roof repair right before closing. This would keep the mortgage company happy too.
The sellers could still net what they would have netting if they sold it for the $160,000 listing price. The extra $2,000 in price covering the roof repair
Joseph Jeffords Story – "I love my kids. I want a house that I can make a home where they will love to come spend time with their dad."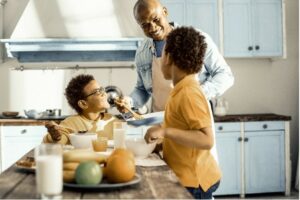 The one thing Joseph Jeffords loved more than life were his two elementary school age sons, Jimmy and Jack. Joseph tried everything to keep his family together, but his wife wanted a divorce and she wanted full custody of their two sons.
Joseph was heartbroken and financially hurting too. His credit was messed up from some jointly held bills that the martial dissolution agreement said was his wife's responsibility to pay. She didn't. The creditors came after Joseph anyway. Nothing seemed fair.
Joseph worked two jobs, paid more legal fees and fought to keep custody of his children. Nothing seemed to work. But, he sought wise advice from some reputable professionals, and after several attempts, the agreement allowed his boys to stay with him every other weekend and alternating holidays.
It took Joseph about a year to get his credit cleaned up and a little emergency savings put back. When he came to get preapproved for his mortgage he said, " I love my kids. I want a house that I can make a home where they will love to come spend time with their dad."
Joseph put a good realtor on his team and got his home with a low, affordable payment and very little down payment. The low house payment made the treehouse and other fun times with his children affordable. The
low money down left him with his emergency fund and a lot of peace of mind.
If you are dealing with a divorce situation and you want to buy a house for yourself or with you and your children, remember that mortgage companies can only use alimony and child support if the income is coming in regularly and is likely to continue over a full three years or more from the day you close on our loan to buy a house. What does that mean?
That means that if you think it will take you a couple of years to get your credit cleaned up and in a position to purchase a home, you probably need to negotiate over five years of child support and alimony. If it takes you two years to be ready to buy a home you still need at least 3 years of the alimony agreement left in place in order for the mortgage company to use that income for qualifying you.
What do YOU want to accomplish with YOUR mortgage?
I can make the home purchase or refinance loan easy for you.
It is EASY to get started. Just call or text me at 901 482-0354
Email me at Jo@JoGarner.com
Or connect at www.JoGarner.com
4th segment following 9:45 am break about 9:48 to 9:56 am
REAL ESTATE TIP OF THE WEEK
Sherry Harbur has about a minute to share a real estate tip.
TIP #2 – REAL ESTATE TIP
Back to talking about #Inherited Homes – I cannot stress enough about how important it is to have your home protected from Creditors and #Health Care Liens and in a Trust to save your family the hassles of #probate and the extended time and expense it takes to get a home sold.
It is devastating to a family who still need to make a house payments, taxes, utilities and insurance when they cannot access the banking accounts or sell the home just because the house was not set properly to sell quickly and they failed to add beneficiaries on their bank accounts.
Tom King has about a minute or so to offer a tip from his industry:
Jo Garner's mortgage tip:
Connect with me at (901) 482-0354 Jo@JoGarner.com www.JoGarner.com
ANNOUNCEMENTS FROM SPONSORS:
Talk Shoppe offers free networking & education to anyone interested in real estate or in business or in health and wellness. Talk Shoppe meets every Wednesday 9A-10A CT at Concorde Career College 5100 Poplar the 1st floor in the Memphis Clark Tower and also on zoom. Go to www.TalkShoppe.com and click the Events tab for the link to get into the event online. This Wednesday July 19th, 2023 Lynn Doyle of Unity Psychiatric Care will be presenting "Navigating the Psychiatric System" This is a Health Talk sponsored at Talk Shoppe by Mid-South Home Helpers.
Talk Shoppe could not offer the free educational networking events free to our community without some very giving sponsors. Thank you to Talk Shoppe sponsor Santa Claus for your BIG giving to help Talk Shoppe. Santa Claus is hanging out a LOT in the Memphis area this summer. Contact Chuck Bohannan, booking agent for Santa Claus at HoHoOnTheGo50@gmail.com. Contact Chuck to book Santa Claus at YOUR birthday party, family reunion or other event.
Thank you to Suzan David of WebandStoryMedic.com for her Talk Shoppe sponsorship and great web designs and digital media promos for her customers. If you want a website that really works to make you a profit, connect with Suzan David of webandstorymedic.com
Sherry Harbur announces her training on Senior Housing
We want to invite your to get your FREE copy of the book #Senior Housing Roadmap – You can download a link for a free e-book immediately on our website at #www.HarburRealty.com but you can also get a printed copy delivered right to your door just by registering for one of our Workshops.
In our #Senior Housing Roadmap Training we have a great panel of experts to answer questions about what the next step in your housing journey could look like – we offer professional advice and tips on how to #protect your house from health care liens, renovating your house to age in place, legal questions and even answering that question if the right time to sell is NOW, and if I sell, where do I go? Is a #Senior Community Right for ME?
Our next live event is THIS THURSDAY, July 20th at noon. We have the details on our website at www.HarburRealty.com H-a-r-b-u-r-r-e-a-l-t-y.com or you can call me direct on my cell phone – 901-496-8193. Again, that is 901-496-8193. This is #Sherry Harbur with Harbur Realty and we hope to see you Thursday at Noon with your Senior Housing Questions! We will have the panel there that can answer those questions!
Subscribe to get weekly Real Estate Mortgage Shoppe podcasts with show notes at www.JoGarner.com
5. Real Estate Mortgage Shoppe reminds you to MAKE YOUR PLAN. LET'S WORK YOUR PLAN. IF THE DEAL WORKS FOR YOU TODAY, DO IT TODAY.
LEGAL STUFF: SPECIAL NOTE: REAL ESTATE MORTGAGE SHOPPE RECOMMENDS THAT YOU CONSULT WITH A FINANCIAL, LEGAL OR OTHER CERTIFIED, LICENSED PROFESSIONAL BEFORE ACTING OR INVESTING ON ANYTHING YOU HEAR OR SEE FROM THE CONTENT ON THIS SHOW OR BLOG POSTS. THE INFORMATION WE SHARE ON REAL ESTATE MORTGAGE SHOPPE IS GENERAL IN NATURE MEANT FOR GENERAL EDUCATIONAL PURPOSES ONLY AND NOT AN OFFER TO LEND.. ALL EXAMPLES GIVEN FOR ILLUSTRATION PURPOSES ON REAL ESTATE MORTGAGE SHOPPE AND ARE BASED ON TRUE STORIES BUT WE USE FICTIONAL CHARACTERS AND DO NOT DIRECTLY REFLECT REAL PEOPLE OR EXACT DETAILS IN ANY OF THE SITUATIONS.
QUOTE CORNER "People say that money is not the key to happiness. But I always figured , if you have enough money, you can have a key made" Joan Rivers
"Ninety percent of millionaires because so through owning real estate" Andrew Carnegie
____________________________________________________________________________________
REJOINDERS:
Reverend Jo Rook, Healing and Wellness Director at Church of the Harvest Olive Branch, MS

Don Lawler, videographer of Brand Aid for businesses storytellersmemphis.com

Kim Halyak of Cooper Young Garden Walk in Memphis
Transitional Music: "Our House" by Madness; "This House is Not for Sale" Bon Jovi; "Home" Phillip Phillps; "Taking Care of Business" by Bachman Turner Overdrive for the Talk Shoppe Business Tip for Real Estate Pros
PICK UP YOUR COPY OF "CHOOSING THE BEST MORTGAGE-THE QUICKEST WAY TO THE LIFE YOU WANT" by: JO GARNER
An essential guide for real estate professionals and their customers.
Now on Amazon and Barnes and Noble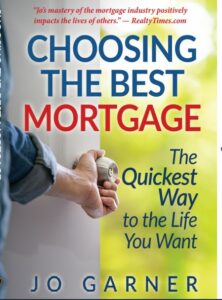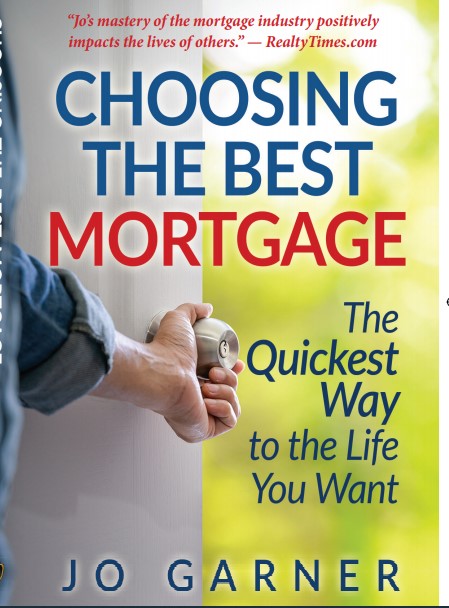 SHERRY HARBUR, REALTOR WITH HARBUR REALTY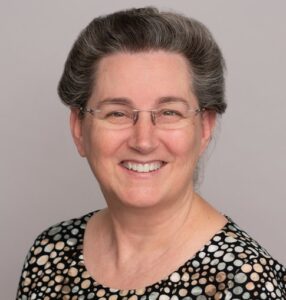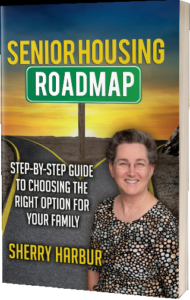 Sherry Harbur, Broker and Owner of Harbur Realty.  1984 started my real estate journey in New Mexico and it has been a pleasure assisting buyers and sellers in the Memphis/Midsouth market since 2000! I've worked through up and down markets and we get creative to make things happen for our clients best interest, no matter what the market decides to do! 
Today, we still work hard for our first-time home buyer, relocation buyers and sellers, and helping our buyers and sellers right size for their current housing needs. We've appreciated working with multiple generations in the same family! We also love helping investors build their portfolios while making sure they truly understand our Memphis market before investing here. 
We are very passionate about representation for our 55+ community. We have witnessed some serious senior abuse in their housing sales and it is heartbreaking to know their one asset that they could live on was sold at steeply discounted prices.  We are adamant about taking education to our communities to help protect this class, so this last year we wrote a book called "Senior Housing Roadmap".  We want to get this into as many hands as possible for our senior community or their families. We deliver the books for free or can send them a digital link if they want to read it on their phone or iPad.
We then offer free workshops and provide a free workbook for them to work with — we call it a "Roadmap", because it helps avoid a WRECK in their real estate planning. This is for anyone that owns a home and do not have a PLAN for what to do going forward. It allows them to know what their "Scenic Route" ahead would look like if all goes as planned, but it also gives direction for their family in the event things turn and they have to "Fast Track" into different housing. It's always nice when we know what our loved ones desire and we can work towards that goal even if they are not able to communicate that to us at some point. 
Sherry Harbur, Realtor
Harbur Realty
(901) 496-8193
ABOUT TOM KING, REAL ESTATE APPRAISER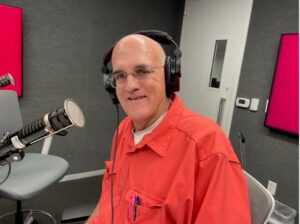 Tom is a well- respected and sought after appraiser in Memphis, Tennessee.  He is a second generation appraiser with 40 years of experience.  He has been elected to the Memphis Area Association of Realtors Board of Directors three times.  
Tom is a certified residential appraiser in Tennessee.  He have appraised over 20,000 homes in his career.  A graduate from the University of Tennessee with a degree in real estate, Tom is also a Certified Relocation Professional (CRP).  Tom also has vast experience in dealing appraising real estate for pre-listing sales, cash buyers, divorce settlements, estate settlements. (901) 487-6989
ABOUT JO GARNER-MORTGAGE LOAN OFFICER: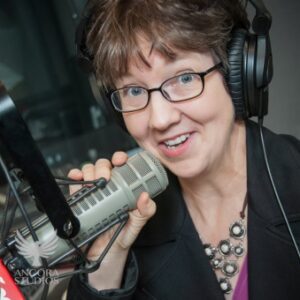 WHAT DO YOU WANT TO ACCOMPLISH WITH YOUR MORTGAGE?
www.JoGarner.com (901) 482 0354 jo@jogarner.com twitter @jogarner NMLS# 757308
(currently working with Cardinal Financial Company, Limited Partnership NMLS #66247 equal housing opportunity 2645 Appling Rd 102 Memphis, TN 38133 ) Online loan application https://online.cardinalfinancial.com/#/p/apply/jogarner
www.cardinalfinancial.org for licensing info www.nmlsconsumeraccess.org/EntityDetails.aspx/company/66247 "Whatever YOUR personal priorities are, my job is to help you get the mortgage terms that will give you bragging rights when you talk about it and help you score on hitting your goals ."
As a mortgage loan officer, my job is to help you get to the benefits you want from your financing terms. What is most important to you? I can help you find the financing terms that will help you get to what you want. What is your comfort level on a house payment? How much are you comfortable paying down,? What type of financing do you need to get the house you want to buy or refinance?
Different clients have different priorities in life—some are buying their first home with very little down payment funds. Some are recovering from medical challenges, divorces or preparing to send children to college and some are embarking on a long term goal of buying properties to build rental income."
Jo Garner is a mortgage officer with extensive knowledge in tailoring mortgages to her customers who are refinancing or purchasing homes all over the country. She offers conventional, FHA, VA or other loan programs for refinancing and purchases.
Jo can help you look at rent vs buy, when it makes sense to refinance, how to get the best deal on your home purchase financing.
Jo Garner has been in the real estate/financing business for over 25 years.  She grew up in West Tennessee and got her start in real estate in Portland, Maine where she first began her real estate career. She received her real estate education from the University of Southern Maine  and was personally mentored in San Diego, California  by Robert G. Allen, author of Nothing Down, Creating Wealth and The Challenge.
On moving back to West Tennessee in 1987, she went into business buying and selling discounted owner-financed notes secured on real estate.  In 1990 Jo went to work for a residential mortgage company and has been a mortgage loan officer for over 25 years.  Her goal is to offer excellent, affordable service to her customers, tailoring the loan programs to the specific needs of her clients. 
In addition to her work in the mortgage field, Jo Garner  is the primary sponsor and founder of Talk Shoppe in Memphis. www.TalkShoppe.com Jo Garner also host the radio show Real Estate Mortgage Shoppe airing on News Radio AM 600 WREC and iHeart Radio with podcasts and show notes published on www.JoGarner.com Pick up Jo Garner's book on Amazon or Barnes and Noble "Choosing the Best Mortgage-The Quickest Way to the Life You Want"