Our topic is about being thankful or grateful for good things we can identify in the homebuying process or in life. Gratitude is a positive emotion that you can experience when you acknowledge good things that make you happy or things that benefit you.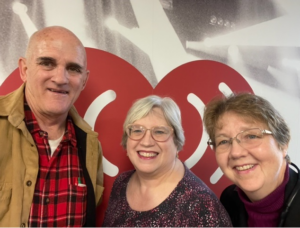 What do YOU want to accomplish with YOUR mortgage? I can make the process easy for you on a home purchase mortgage or a cash out refinance. Call or text me at 901 482-0354. Subscribe for weekly Real Estate Mortgage Shoppe podcasts with show notes at www.JoGarner.com
To Your Success,
#JoGarner #MortgageExpert
#TomKing #realestateappraiser (901 487-6989
#GenellHolloway #healthinsurancebenefits (901) 270-1127
#helpforhomebuyers #homebuyers #memphisrealestate #memphismortgage
#memphishealthbenefits #realestate #mortgage #memphisappraiser
(1st segment 9:06am to 9:15Am) 1ST SEGMENT 9 MINUTES
(Jo)LET'S GET STARTED…(Jo) (Good morning, Memphis! Welcome to our internet listeners and podcast listeners across the 50 states! . You're on Real Estate Mortgage Shoppe. I'm your host, Jo Garner, Mortgage Loan Originator. You can connect with me at www.JoGarner.com. Our general topic HELP FROM LENDERS & SELLERS—REASONS FOR HOMEBUYERS TO BE THANKFUL
Today is November 18th, 2023. Call us live in the studio at 901-535-9732
Introducing Tom King, Bill King Appraisal Company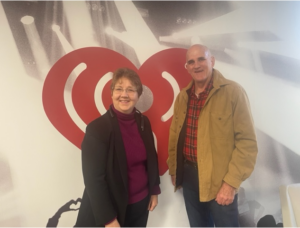 Our expert appraiser is back in the studio. Tom King of Bill King Appraisal Company. Tom, you see a lot of the Mid-South from your job appraising homes in Shelby County, Tipton and Fayette Counties in TN. Some of our listeners may not know that you see a lot of the area when you are riding your bike and when you were skydiving. Take a moment and tell our new listeners a little bit about yourself and the types of appraisals you do for your customers. (Tom has about 1. 5 min approx. to introduce himself and talk about the types of appraisals he does )
(Jo) Today our topic is about being thankful or grateful for good things we can identify in the homebuying process or in life. Gratitude is a positive emotion that you can experience when you acknowledge good things that make you happy or things that benefit you.
Two decades ago, a landmark study, headed up by psychologist Robert A. Emmons, sought to understand how people benefit from gratitude, a question that scientists had rarely explored until then. "Gratitude heals, energizes and changes lives," Dr. Emmons said. "It is the prism through which we view life in terms of gifts, givers, goodness and grace."
If you really want to own your home and you can afford the payment on a home, what is holding you back from buying? Is it fear of making a bad decision? Is it fear of paying too much on the house or the mortgage?
If the majority of your thoughts are on the things you fear or negative things you have heard about buying a house or some other endeavor in life, let's make an equal number of positive aspects of buying a home and compare the pros and cons equally.
If you are paying rent and waiting on mortgage rates to come down before buying a home, the rent you are paying is like paying a 100% interest rate, because you are paying 100% of your rent to someone else with zero coming back to you.
When you get a mortgage to buy a home, each month part of your payment goes to pay down the mortgage. Over time, the house tends to go up in value and your mortgage gets paid down. This creates wealth for you while you sleep. Building wealth in your sleep is a great reason to be grateful.
When mortgage rates are on the high side, demand drops off and the home buyer doesn't have to fight against as many competing offers. There is a higher likelihood that you as the homebuyer will be able to find the house you really want to a buy it at a reasonable price. There is still a shortage of homes for sale, so the forecast is, when and if mortgage rates start down again, the stampede of home buying shoppers will be plying sellers with offers, driving the price of homes up. Are you really going to win if you wait? You might get a lower mortgage rate, but if you have to pay thousands of dollars over the asking price, did you really get a good deal
If you buy the home today, you can be grateful that you did not have to compete with over a dozen competing bidders for the same house. If you buy the house you want today, you can always refinance to a lower rate later if and when mortgage rates come down.
You can be grateful as a homebuyer today that many lenders AND home sellers are offering to help the buyer with closing costs. If mortgage rates start coming down and hords of buyers hit the market, chanes are good lenders and sellers will not offer to pay any costs for the homebuyer.
You can be grateful that after owning the home over time, you can borrow against the equity in your home to reinvest for higher returns or just enjoy some things in life you always wanted to experience.
(JO) As a mortgage officer, I see our housing and financial markets from one angle. As an appraiser, you see the real estate from a different prospective. What are some of your observations about our housing market in the Mid-South? (Tom has a couple of minutes or so to start launching into his topics before 9:15 AM break)
You're on Real Estate Mortgage Shoppe. I'm your host, Jo Garner, licensed mortgage loan originator. What do YOU want to accomplish with your mortgage? I can make the home purchase mortgage process easy. It is easy to get started. Contact me at (901) 482-0354 or at www.JoGarner.com Real estate appraiser, Tom King will be sharing some more of his insights when we come back . See you back in just a moment.
2ND SEGMENT 13 MINUTES
LET'S TALK SHOP—TALK SHOPPE'S BUSINESS TIP FOR REAL ESTATE PROS:
2nd segment after 9:15 advertising break – (producer to start the song "Taking Care of Business" by Bachman Turner Overdrive –but bring the volume down on queue) It's time to talk shop with Talk Shoppe's Business Tip For Real Estate Professionals. Talk Shoppe is a marketing company offering free education and networking to anyone interested in real estate or in business. Talk Shoppe is made possible by the financial support of its sponsors and advertisers. For more about Talk Shoppe, go to www.TalkShoppe.com (shoppe) For our Talk Shoppe Business Tip today we have Talk Shoppe sponsor, Genell Holloway of Eagle Hollow Enterprises . Genell has helped so many people make good decisions about getting affordable health benefits. Genell, you know of special programs to help our self-employed business people and people needing medicare benefits. . Genell, What is our Talk Shoppe Business Tip for Real Estate Professionals today? Has about 1 minute or so to share a tip (Jo says, "Thanks, Genell. How do we contact you?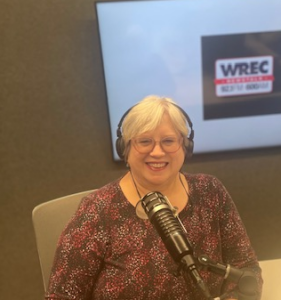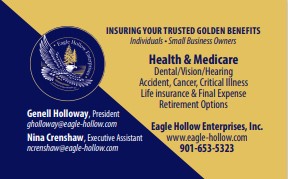 Tis the season for thanksgiving and planning.   The planning comes in that it is Annual Enrollment season for Medicare and for those who need health insurance.   You have until December 7 to make any changes on your Medicare plans and until January 15 to make any changes for those not on Medicare.   If you want coverage for January 1, you will need to make a selection no later than December 15.   50% of all bankruptcies are caused by being on the wrong insurance plan.   Don't let that happen to you?  Call me today at 901.270.1127 to help find the best plan for you and your family within your budget.
901.270.1127
TOPICS BY TOM KING OF BILL KING APPRAISAL COMPANY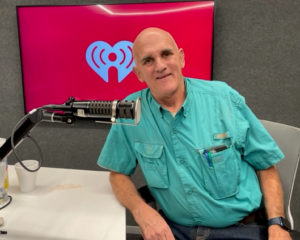 Talk about the types of appraisals you do for your customers.

Explain the mortgage fire wall

What is the market like for sellers right now?

What is the market like for buyers?

What is a seller/lender concession and are you seeing lenders and sellers paying some closing costs for home buyers?
(3rd SEGMENT 9:34 AM to 9:45 AM CT)
3RD 11 MINUTES
TOPICS COVERED BY JO GARNER, LICENSED MORTGAGE OFFICER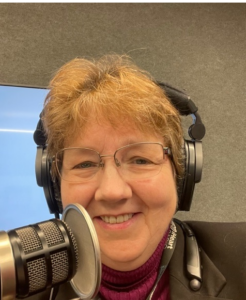 SPECIAL LOW-INTEREST RATE MORTGAGE HELPED JOSLIN GET THE HOUSE SHE REALLY WANTED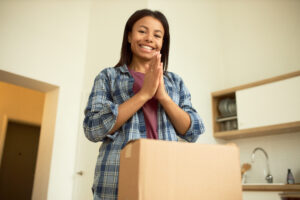 Joslin wanted to own her own house. She could picture coming home from work and relaxing on her own back patio looking around at the flowers in her garden. The time she served in the U.S. Armed Services taught her the value of discipline, and she knew better than to buy a house she could not afford. During her coffee breaks and at night, she pondered how to make buying a home possible.
One of her co-workers at the hospital pointed her to a realtor he had used to buy his home. The realtor and the mortgage officer agreed that the house payment using a common government loan would cause the monthly house payment to be too high for Joslin's budget.
That night the mortgage officer called Joslin with some good news. Due to her income, good credit and the fact that she was a military veteran, Joslin qualified for a special down payment assistance program that also included a first mortgage with a much lower-than market interest rate. The program offered a rate that was almost a full point below market mortgage rates which would brought the monthly house payment much lower than on the regular government programs.
Joslin was so grateful on the day of closing. She was counting her blessings that she did not give in to negative thinking. She was grateful for a knowledgeable realtor and a mortgage officer that knew the right product with the low interest rate and down payment assistance to help too.
The Tennessee Housing Development program with the lower-than-market mortgage rate and down payment assistance can help veterans, police, paramedics and firefighters and regular citizens too. Around the country other states have special mortgage programs like this too.
Carter and Claire Caldwell story– Bounding over Barriers To Be With The Grandbabies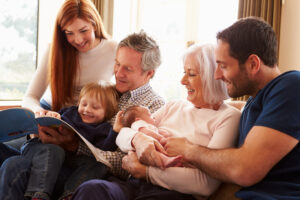 What about making your home pay YOU back? Have you considered a reverse mortgage if you are over 62 years old?
Here is a brilliant idea from one of my past "rock star" mortgage clients. Carter and Claire Caldwell were both over 62 years old. They loved their home next to the lake and their longstanding neighbors and friends. But, the Caldwell's yearned to spend time playing with their toddler grandchildren who lived several hundred miles away. These grandparents were motivated to financially mastermind a way to get a second home near their grandkids. Want to know their brilliant idea????
Since the Caldwell's were over 62 years old and they had paid off their mortgage early, they applied and got a Reverse Mortgage. The Reverse Mortgage on their primary residence was now paying them each month, so they had the income to afford to spend a five whole months at a time playing and making memories with the grandkids. If you want to see STUNNINGLY BRILLIANT strategy, observe what happens when grandparents are determined to spring themselves across the miles to hold their grandbabies in their laps.
________________________________________________________________________
2-1 Buydown
You pay your mortgage based on a rate in the 5's the first year
You pay your mortgage based on a rate in the 6's the second year
You pay your mortgage based on a rate in the 7's thereafter.
If mortgage rates move lower after the next couple of years, you can refinance and enjoy a lower rate and payment.
What do YOU want to accomplish with YOUR mortgage?
I can make the home purchase or refinance loan easy for you.
It is EASY to get started. Just call or text me at 901 482-0354
Email me at Jo@JoGarner.com
Or connect at www.JoGarner.com
4th segment following 9:45 am break about 9:48 to 9:56:51 am CT
4TH SEGMENT 8 MIN 51 MIN
REAL ESTATE TIP OF THE WEEK
Genell's 2nd tip: What keeps you up at night?   Is it a crisis that could happen to your loved ones?   I can't keep a crisis from happening but I can surely help you protect your most valued assets from when a medical crisis strikes.   There are a number of options that will help you have choices in your health care and protect you financially.  Life insurance, long term care insurance, cancer insurance just to name a few.   Call me today at 901.270.1127 to bridge the gaps in your current health plan and let's reduce your financial risk when a medical crisis hits your family.
Tom King's real estate tip: Make sure you have an 18-inch clearance in your crawl spaces under your house. On some loan programs this amount of clearance is needed
Connect with me at (901) 482-0354 Jo@JoGarner.com www.JoGarner.com
ANNOUNCEMENTS FROM SPONSORS:
Talk Shoppe offers free networking & education to anyone interested in real estate or in business or in health and wellness. Talk Shoppe meets every Wednesday 9A-10A CT at Concorde Career College 5100 Poplar the 1
st
floor in the Memphis Clark Tower and also on zoom. Go to www.TalkShoppe.com and click the Events tab for the link to get into the event online at www.talkshoppe.com/auction or call Lynn McDonald at 901 849-7101.
This Wednesday November 22, 2023 Join us for Open Microphone. Meet other business people. Casual setting for the day before Thanksgiving. Everyone has a turn at the microphone.
Last week at Talk Shoppe the Old Bag Charity Auction to benefit the kids at the Neighborhood Christian Center. Thank you to Lance Walker of Walker Auctions for serving as the auctioneer.

www.WalkerAuctions.com

. Thank you to Lynn and Troy McDonald of Erin McDonald Insurance Agency for moderating the auction as Ma and Pa Kettle.
Thank you to Peggy Lau of Club Seacret. When traveling is on your bucket list, Peggy can help you make wonderful memories with people you love. Contact Peggy Lau of Club Seacret for lotions and potions and beaches and oceans. 901 289-0747
Thank you to business coach, Keith Potts of Evolve Business Coaching for your contributions to make Talk Shoppe's free networking and education free to our community. To get to where you want to go with your business, contact Keith Potts at

keith@evolvebusinesscoaching.net
Subscribe to get weekly Real Estate Mortgage Shoppe podcasts with show notes at

www.JoGarner.com
5. Real Estate Mortgage Shoppe reminds you to MAKE YOUR PLAN. LET'S WORK YOUR PLAN. IF THE DEAL WORKS FOR YOU TODAY, DO IT TODAY.
LEGAL STUFF: SPECIAL NOTE: REAL ESTATE MORTGAGE SHOPPE RECOMMENDS THAT YOU CONSULT WITH A FINANCIAL, LEGAL OR OTHER CERTIFIED, LICENSED PROFESSIONAL BEFORE ACTING OR INVESTING ON ANYTHING YOU HEAR OR SEE FROM THE CONTENT ON THIS SHOW OR BLOG POSTS. THE INFORMATION WE SHARE ON REAL ESTATE MORTGAGE SHOPPE IS GENERAL IN NATURE MEANT FOR GENERAL EDUCATIONAL PURPOSES ONLY AND NOT AN OFFER TO LEND.. ALL EXAMPLES GIVEN FOR ILLUSTRATION PURPOSES ON REAL ESTATE MORTGAGE SHOPPE AND ARE BASED ON TRUE STORIES BUT WE USE FICTIONAL CHARACTERS AND DO NOT DIRECTLY REFLECT REAL PEOPLE OR EXACT DETAILS IN ANY OF THE SITUATIONS.
QUOTE CORNER: The more you practice thankfulness, the more you have to be thankful for Norman Vincent Peale.
____________________________________________________________________________________
REJOINDERS:
Ed Hill of Masters Roofing 901 273-6594

Taylor Morse of Cartridge World of Collierville (901) 853-3132

Chuck Bohannan, Santa Claus HoHoOnTheGo50@gmail.com
Transitional Music: "It's A Wonderful World" by Louis Armstrong, "Grateful" by Fearless Soul; "Good Life" by OneRepublic; "Taking Care of Business" by Bachman Turner Overdrive for the Talk Shoppe Business Tip For Real Estate Pros
PICK UP YOUR COPY OF "CHOOSING THE BEST MORTGAGE-THE QUICKEST WAY TO THE LIFE YOU WANT" by: JO GARNER
An essential guide for real estate professionals and their customers.
Now on Amazon and Barnes and Noble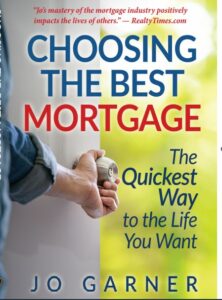 ___________________________________________________________________
ABOUT TOM KING, REAL ESTATE APPRAISER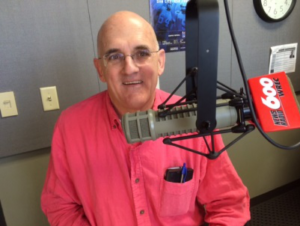 Tom is a well- respected and sought after appraiser in Memphis, Tennessee.  He is a second generation appraiser with 40 years of experience.  He has been elected to the Memphis Area Association of Realtors Board of Directors three times.  
Tom is a certified residential appraiser in Tennessee.  He have appraised over 20,000 homes in his career.  A graduate from the University of Tennessee with a degree in real estate, Tom is also a Certified Relocation Professional (CRP).  Tom also has vast experience in dealing appraising real estate for pre-listing sales, cash buyers, divorce settlements, estate settlements. (901) 487-6989
ABOUT JO GARNER-MORTGAGE LOAN OFFICER: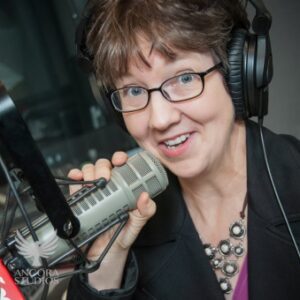 "Whatever YOUR personal priorities are, my job is to help you get the mortgage terms that will give you bragging rights when you talk about it and help you score on hitting your goals ."
As a mortgage loan officer, my job is to help you get to the benefits you want from your financing terms. What is most important to you? I can help you find the financing terms that will help you get to what you want. What is your comfort level on a house payment? How much are you comfortable paying down,? What type of financing do you need to get the house you want to buy or refinance?
Different clients have different priorities in life—some are buying their first home with very little down payment funds. Some are recovering from medical challenges, divorces or preparing to send children to college and some are embarking on a long term goal of buying properties to build rental income."
Jo Garner is a mortgage officer with extensive knowledge in tailoring mortgages to her customers who are refinancing or purchasing homes all over the country. She offers conventional, FHA, VA or other loan programs for refinancing and purchases.
Jo can help you look at rent vs buy, when it makes sense to refinance, how to get the best deal on your home purchase financing.
Jo Garner has been in the real estate/financing business for over 25 years.  She grew up in West Tennessee and got her start in real estate in Portland, Maine where she first began her real estate career. She received her real estate education from the University of Southern Maine  and was personally mentored in San Diego, California  by Robert G. Allen, author of Nothing Down, Creating Wealth and The Challenge. 
On moving back to West Tennessee in 1987, she went into business buying and selling discounted owner-financed notes secured on real estate.  In 1990 Jo went to work for a residential mortgage company and has been a mortgage loan officer for over 25 years.  Her goal is to offer excellent, affordable service to her customers, tailoring the loan programs to the specific needs of her clients.  
In addition to her work in the mortgage field, Jo Garner  is the primary sponsor and founder of Talk Shoppe in Memphis. www.TalkShoppe.com Jo Garner also host the radio show Real Estate Mortgage Shoppe airing on News Radio AM 600 WREC and iHeart Radio with podcasts and show notes published on www.JoGarner.com Pick up Jo Garner's book on Amazon or Barnes and Noble "Choosing the Best Mortgage, The Quickest Way to the Life You Want"