Today on Real Estate Mortgage Shoppe we are going to talk about where we see mortgage rates and home prices going. We will be looking at some important factors to consider when determining the best time to buy a home. We have a special guest today who is known for being able to read the economy and make strategic moves at the right time.
What do YOU want to accomplish with YOUR mortgage? I can make the mortgage process EASY for you. Let's stay connected! Subscribe for weekly podcasts with show notes at www.JoGarner.com
Host #JoGarner #MortgageExpert
Guest:   #MarkRuleman #WealthAdvisor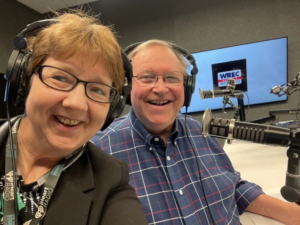 Good morning, Memphis! Welcome to our internet listeners and podcast listeners across the 50 states! You're on Real Estate Mortgage Shoppe. I'm your host, Jo Garner, Mortgage Loan Officer. You can connect with me at www.JoGarner.com.. Our general topic is HOW DO I KNOW WHEN IS THE BEST TIME TO BUY A HOME OR INVEST IN REAL ESTATE? Subscribe to get our weekly blogposts with podcasts at .www.JoGarner.com. Call us while we are live today, November 4th, 2023 at 901 535 9732
INTRODUCING MARK RULEMAN, WEALTH ADVISOR – RULEMAN ASSET MANAGEMENT & PLANNING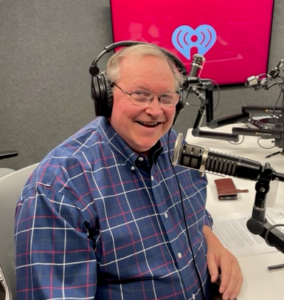 Back in the studio we have Mark Ruleman, Wealth Advisor with Ruleman Asset Management & Planning. Mark, you are known in local networking groups as the "Great Communicator" when it comes to reading the economic indicators and helping his clients plan and prepare for their financial futures. Mark, you have shared your market views here on Real Estate Mortgage Shoppe, at Talk Shoppe and other venues. You have some great information to share with us today on mortgage rate trends, ways to invest in real estate. (Mark introduces himself and talks about ways he helps his investment clients)
(Jo) This is the weekend that we turn our clocks back one hour. We are talking about ways to know if the timing is right to buy a home other real estate. If you have ever tried to teach a child how to hit a baseball, you know the feeling of frustration when the timing is off. You also know the feeling of exhilaration when the timing is just right. In baseball, if you miss the timing as a batter, you can usually make up some lost points at the pitcher's mound.
If you have failed in the past, think through why you failed. What could you have done differently for better results? Our mistakes make us better because we can learn from them. Your next venture can be more successful because you know better how to avoid the pitfalls. Like the baseball player, if you don't score as a batter, you can still be a success on the pitcher's mound. Timing is key in lots of decisions we make in life, especially when it comes to big decisions like buying a house or buying income-producing real estate.
Timing right now can be perfect for some and not-so-perfect for others.
HOW IS YOUR TIMING ON THESE FACTORS?
Do you WANT to buy a house? Are you tired of wasting money on rent? Are you ready for the money you spend each month to help you build your OWN wealth? Do you need more living space?

What is the maximum house payment that you can COMFORTABLY afford on a house payment? Can you restructure some debt to make more breathing room with the house payment? Can you make a list of products or services you use that can be substituted things that can give you the same benefit but at a lower costs? Can you trade or barter with others for things you need instead of spending your cash?

How much will you keep in your emergency fund after paying money for closing when you buy your home? There are plenty of financial advisors online and in books who suggest that you keep enough in an emergency fund to cover 3 – 6 months of living expenses. Some say you need a year of living expenses put back if you are self-employed.

How does your credit look? The higher your credit score, the better terms you can get on a mortgage. There are some three things you can do to boost your credit scores. Check your credit for free at www.annualcreditreport.com Call me and we can go over ways to get your credit scores higher.
Mark Ruleman, you are the wealth advisor known as The Great Communicator. We will be hearing a lot more from you after the break. But give us a little bit now of what you will be sharing later in the show (Mark Ruleman shares his insights on our economy historically and the probabilities of where the Fed is going now…)
You're on Real Estate Mortgage Shoppe. I'm your host, Jo Garner, Mortgage Loan Officer. Make your plan. Let's work your plan if the deal works for you today, let's do it today. When we come back Mark Ruleman, Wealth Advisor with Ruleman Asset Management & Planning will be sharing more of his economic insights. See you back in just a moment.
THE LOOK BACK MEMPHIS TRIVIA CONTEST
2nd segment after 9:15 break: Our Look Back Memphis Trivia Contest is brought to you by notable Memphis historian, Jimmy Ogle. Twelve of his Memphis History lectures entitled Making Memphis – Storytelling by Jimmy Ogle may be viewed by Googling "JIMMY OGLE PINK PALACE". View at JimmyOgle.com. . The Look Back Memphis Trivia Contest is sponsored by Home Inspector, Mike Aukerman of National Property Inspections. For your home inspection. For your home inspection contact Mike Aukerman at 901 674-6868
Opened in 1875 at 180 N. Main, this Memphis shop is still in business, although at a different location. What is the name of that shop?
a) Burke's Book Store.
b) The Peanut Shoppe.
c) A. Schwab Dry Goods.
d) Dinstuhl's Fine Candies. 
ANSWER: (A) Burke's Book Store, which has survived the depression and two World Wars, was begun in 1875 as a family business and stayed that way for 3 generations. Walter Burke Sr. gave birth to Burke's Book Store at 180 N. Main Street shortly after the Civil War, selling books, newspapers, slates, tin toys. Walter Burke Jr. (born above the book store) took ownership in 1911, adding public and parochial textbooks to the inventory in1946. William Burke followed in his father's footsteps, taking ownership in 1958 and began selling used and antiquarian books.
During the 60's Burke's Book Store moved to 634 Poplar.
____________________________
TOPICS COVERED BY MARK RULEMAN OF RULEMAN ASSET MANAGEMENT & PLANNING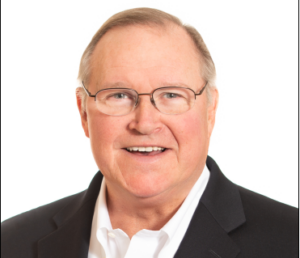 What do you think interest rates will do in the next six months & how will that affect mortgage rates?
How do you help people invest in real estate?
What is a REIT?  How is it different from buying a house or an apartment building?
Inflationary pressures persisting?
Does the stock market have any seasonality?
Why is it important to plan for retirement?
How do you talk to your clients about risk & risk taking in investing?
Who is a good referral for you?
How can someone reach you?
Mark B. Ruleman 
Wealth Manager
Ruleman Asset Management & Planning
6000 Poplar Avenue
Suite 250
Memphis, TN. 38119
901-800-2329  office
901-261-5404  fax
901-488-8228  cell
3rd segment 9:35AM to 9:45AM
TOPICS BY JO GARNER, MORTGAGE LOAN ORIGINATOR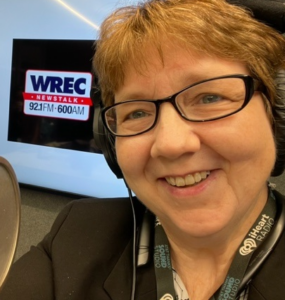 GOOD TIMING VS NOT SO GOOD TIMING
Tale of Two Home Buyers
Tale #1: Lei Le Longh Decides to Rent Instead Buy The House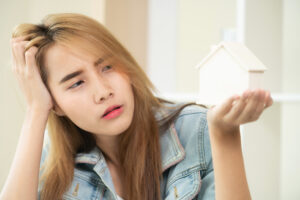 Lei Le Longh was faced with a big decision that she had to make really fast. Her landlord gave her a short notice that he was going to sell the house she had been renting and she needed to be out in 30 days. She could buy the home down the street for about $250,000 and almost zero down. A sinking fear moved on her. Did she really want the commitment of owning a house? 1. The rent would be about the same as the house payment. 2. Taxes and insurance would go up if she owned the house and she would have to pay it. 3. She would probably remain living in the same general area for many years to come. Lei Le Longh worked at her job everyday and the thought of sitting down with a pen, paper and calculator to research a buy vs rent strategy on her home felt too overwhelming right now. Maybe next time she would buy, but for now she would just rent another place. The rent for the home next door to the one for sale was about $2,100 per month. It would be tight on her budget but it would do for now.
Cho Chin Decides to BUY Instead of Rent The Home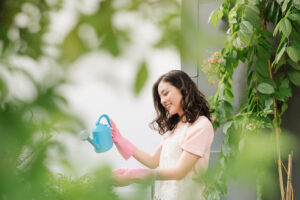 Tale #2: Cho Chin found herself in a similar situation as Lei Le Longh. Cho Chin needed to move out of the place she had been renting. Cho realized that now was the time to buy a home instead of just renting another place. At first the idea of searching for a home and getting a mortgage seemed daunting, but Cho remembered meeting a realtor at an open house on the street where she lived. Cho called the realtor to talk about her house buying plans. Cho called the mortgage originator recommended by the realtor. The mortgage officer explored with Cho various financing options, but Cho was excited about the almost zero down program for first-time homebuyers with the extra low interest rate. 1. The mortgage payment of $2,200 per month was $100 higher than the rental on the house across the street. 2. Cho reviewed the scenarios she got from her realtor and her loan officer. It looked like property taxes and insurance might go up over time, but the mortgage rate and principal and interest payment were fixed. The realtor and the mortgage officer showed Cho the forecast for home values to go up about 3% annually and that rents were expected to rise 6% per year. If these national companies were right on their forecasts, Cho saw advantages in buying and not renting. Cho bought her home instead of renting a home.
Five years later… Lei Li Longh, who decided to rent five years ago, walks across the street to talk to her neighbor Cho Chin who is out watering her flowers. They start talking about the time five years ago when they decided to move into the neighborhood.
Lei Le Longh shares her frustration with the constant rent increases. "I started out paying a little over $2,000 per month for rent five years ago. The landlord goes up on my rent every year and now I am paying $3,500 per month. It seems like I can never get ahead!"
Cho assures her neighbor Lei Le that she would not want to lose her as a neighbor. Then Cho offers to connect Lei Le to her realtor and mortgage loan officer. Cho explains that when she bought the house where she is living, the mortgage had a fixed interest rate that never changes. Cho says, "The only things that have changed are the taxes and insurance and it has changed only a little bit over these last five years. I have done some repairs now and again too, but it has been a small price to pay for the ability to own my own home. Values have been going up on homes in our neighborhood and my house is now worth over $30,000 more than the price I paid five years ago."
So I ask you, our listeners: Are you trying to decide whether to rent or buy your next home? If you are planning to move away from the geographic area in the next 3 to 4 years, you may want to consider renting. Seek qualified financial advisors in your decision. Depending on how the market moves, real estate tends to be a better investment the longer you own it.
If you plan to stick around for five years or more, let's explore some financing options available to you. I can make getting the mortgage on your next home EASY. Connect with me at (901) 482-0354 www.JOGARNER.com
OPTIONS FOR KEEPING YOUR HOME PURCHASE AFFORDABLE
The 3-2-1 buydown for rates in the 4's the 1st year, 5's the 2nd year, 3rd year rates in the 6's and then rate in the 7's the following years. This program helps keep the mortgage affordable if you use some lender and seller concessions to pay for the buydown. If mortgage rates go down enough in the next year or two, you can refinance to a lower rate and get the unused buydown funds paid toward lowering your mortgage balance.
There are other special loan programs with below-market interest rates.
Down Payment Assistance programs. There are several different programs available that can work if you are a first-time homebuyer or not. Some have income restrictions and some programs do not have restrictions. Call me and we can explore programs that might work for you to lower your move-in costs, helping you keep more money in your emergency fund.
Step-up homes. If you can't afford your dream home today, buy a house that you can improve to make it what you want over time. Or, buy a house where you will be happy living. Build up some equity in the house over time, then buy the home you REALLY want later. You can sell your current home and use the equity to make a bigger down payment on the new home. This is one of many ways to make the home you buy more affordable.
MR. FIX-IT TAKES ONE STEP AT A TIME TOWARD HIS DREAM HOME (competitive market)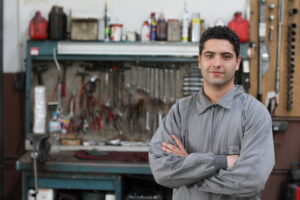 Meet Ricky. Ricky is barely out of his twenties and wants a shop next to
his house so he could work on cars and fix stuff. He also wants to be in a particular upscale neighborhood. His dream house was like having champagne taste on a beer budget. Ricky engages his imagination and some ingenuity.
He found a house in a neighborhood that was going steadily up in value, even though it wasn't the upscale area he initially wanted. The property had a garage. This house would not break the bank for Ricky. Ricky took action with a smart offer and beat out any competition to buy his house. Over time he transformed the garage into an awesome shop by installing a work bench and later some racks for his tools. The house was going up in value too. Ricky would one day be able to launch from this home up to the more upscale neighborhood he originally wanted.
What do YOU want to accomplish with YOUR mortgage? Make your plan. Work Your Plan. If the Deal Works for your today, Let's do it today. Call me at (901) 482-0354 or email Jo@JoGarner.com
4th segment 9:47am REAL ESTATE TIP OF THE WEEK ( Mark Ruleman has a minute or so to offer a good tip to our listeners.. Mark relates story of when he bought his first home in 1983 at 13% mortgage rate. He pointed out that we have seen mortgage rates going down for decades. Some forecasters say Fed Rates and mortgage rates will come down soon. Others indicate we could see rates continue their climb upward due to national and global policies and actions.
Key point The best time to buy a house was yesterday. The next best time is today.
Jo Garner offers a tip "It may not be the right time to buy a home or investment property if you budget is too tight and there is no way to restructure your debt to make room for the house payment. It may not be the right time for you to buy a home if you can't keep some money in your emergency fund after your home closing.
If you can restructure your debt to lower your payments on other accounts, if you can use trading or bartering to still get the products and services you need but at a lower costs, you may be ready to buy a home. If you can substitute other lower costs products and services that give you the benefits you enjoy to make room for the house payment, then you are probably ready to buy your home. Consult with your financial advisor, a good realtor and I would like to sign up for being on your mortgage journey.
ANNOUNCEMENTS:
Talk Shoppe offers free networking & education to anyone interested in real estate or in business or in health and wellness. Talk Shoppe meets every Wednesday 9A-10A CT at Concorde Career College 5100 Poplar Ave 1st floor Memphis, TN (Clark Tower). You can also join the even on zoom. Go to www.TalkShoppe.com and click the Events tab for the link to get into the event online. This Wednesday November 8th, 2023 9A- 10A Central Louis Milite of Ave Maria Home will be presenting. This is a Health Talk sponsored by MidSouth Home Helpers, Powered by Resource4Care and hosted by Talk Shoppe.
Talk Shoppe could not offer the free educational networking events free to our community without some very giving sponsors. Thank you to Talk Shoppe sponsor Darlene Kemp of VistaPoints.ORG Connect with Darlene Kemp to set up a special needs trust to provide for your special loved one for one day when you are not able to help them. Darlene Kemp VistaPoints.org
Thank you to Talk Shoppe sponsor, Genell Holloway of Eagle Hollow Enterprise. Genell can help you get the right insurance coverage, Medicare or other benefits. Connect with Genell Holloway of Eagle Hollow Enterprises at 901 653-5323
Remember to turn your clocks back an hour before you go to bed tonight so you will be won't be an hour early tomorrow morning to church or wherever you are going
4. Subscribe at www.JoGarner.com and you can get our weekly blog posts with podcasts conveniently in your inbox.
5. Real Estate Mortgage Shoppe reminds you to MAKE YOUR PLAN. LET'S WORK YOUR PLAN. IF THE DEAL WORKS FOR YOU TODAY, DO IT TODAY.
SPECIAL NOTE: REAL ESTATE MORTGAGE SHOPPE RECOMMENDS THAT YOU CONSULT WITH A FINANCIAL, LEGAL OR OTHER CERTIFIED, LICENSED PROFESSIONAL BEFORE ACTING OR INVESTING ON ANYTHING YOU HEAR OR SEE FROM THE CONTENT ON THIS SHOW OR BLOG POSTS. THE INFORMATION WE SHARE ON REAL ESTATE MORTGAGE SHOPPE IS GENERAL IN NATURE MEANT FOR GENERAL EDUCATIONAL PURPOSES ONLY. ALL EXAMPLES GIVEN FOR ILLUSTRATION PURPOSES ON REAL ESTATE MORTGAGE SHOPPE AND ARE BASED ON TRUE STORIES BUT WE USE FICTIONAL CHARACTERS AND DO NOT DIRECTLY REFLECT REAL PEOPLE OR EXACT DETAILS IN ANY OF THE SITUATIONS.
QUOTE CORNER: Success Coach Dave Martin, "To let opportunities pass you by is to invite defeat, but to learn how to wait for a good opportunity and then to recognize it when it is right in front of you is the most basic element of success."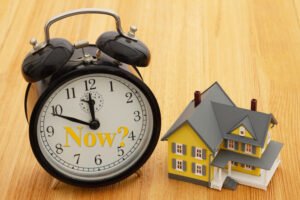 REJOINDERS:
Lynn and Troy McDonald of Erin McDonald Insurance Agency home and auto and life insurance 901 849-7101

Pat Goldstein, Crye-Leike Realtors in West Tennessee and North Mississippi (901) 606-2000

Rob Draughon and Shelley Rothman, real estate closing attorneys with Griffin Clift Everton and Maschmeyer 901 752-1133
Transitional Music: "Time of the Season, by the Zombies "Rock Around the Clock" Bill Haley and the Comets; "Time" by Pink Floyd;' "Memphis" by Johnny Rivers for the Look Back Memphis Trivia Contest
PICK UP YOUR COPY OF "CHOOSING THE BEST MORTGAGE-THE QUICKEST WAY TO THE LIFE YOU WANT" by: JO GARNER
An essential guide for real estate professionals and their customers.
"Choosing the Best Mortgage-The Quickest Way to the Life You Want" is an essential guide for consumers and real estate professionals that will give them a good understanding of the loan products out there. They will have at a guide to the advantages the disadvantages of those loan products—when to use them and when not to use them.
The people stories give examples to help real estate professionals. Consumers that are looking now will benefit and I could easily see this book as a great resource for anybody in the future who want to buy real estate or restructure their finances using a mortgage.
Now on Amazon and Barnes and Noble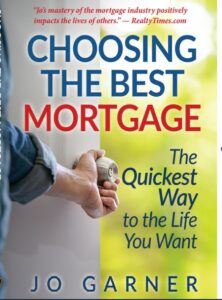 _
ABOUT MARK RULEMAN, WEALTH MANAGER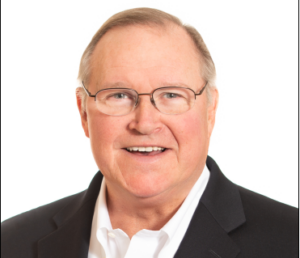 MARK B. RULEMAN
Wealth Manager
Ruleman Asset Management & Planning
A Wealth Strategy Boutique
35 years as financial advisor
Discretionary money manager for 27 years
Financial planner for 22 years
Previous property manager
901-800-2329. www.markruleman.com
___________________________________________________________________
ABOUT JO GARNER-MORTGAGE LOAN OFFICER:
WHAT DO YOU WANT TO ACCOMPLISH WITH YOUR MORTGAGE?
Connect at www.JoGarner.com (901) 482 0354 jo@jogarner.com twitter @jogarner. For mortgage- NMLS# 757308 (currently serving as Loan Originator at Cardinal Financial NMLS #266247 2645 Appling Rd 102 Memphis, TN 38133 -equal housing lender )
"Whatever YOUR personal priorities are, my job is to help you get the mortgage terms that will give you bragging rights when you talk about it and help you score on hitting your goals ."
As a mortgage loan officer, my job is to help you get to the benefits you want from your financing terms. What is most important to you? I can help you find the financing terms that will help you get to what you want. What is your comfort level on a house payment? How much are you comfortable paying down,? What type of financing do you need to get the house you want to buy or refinance?
Different clients have different priorities in life—some are buying their first home with very little down payment funds. Some are recovering from medical challenges, divorces or preparing to send children to college and some are embarking on a long term goal of buying properties to build rental income."
Jo Garner is a mortgage officer with extensive knowledge in tailoring mortgages to her customers who are refinancing or purchasing homes all over the country. She offers conventional, FHA, VA or other loan programs for refinancing and purchases.
Jo can help you look at rent vs buy, when it makes sense to refinance, how to get the best deal on your home purchase financing.
Jo Garner has been in the real estate/financing business for over 25 years.  She got her start in Portland, Maine where she first began her real estate career. She received her real estate education from the University of Southern Maine  and was personally mentored in San Diego, California  by Robert G. Allen, author of Nothing Down, Creating Wealth and The Challenge.
On moving back to West Tennessee in 1987, she went into business buying and selling discounted owner-financed notes secured on real estate.  In 1990 Jo went to work for a residential mortgage company and has been a mortgage loan officer for over 25 years.  Her goal is to offer excellent, affordable service to her customers, tailoring the loan programs to the specific needs of her clients. 
In addition to her work in the mortgage field, Jo Garner  is the primary sponsor and founder of Talk Shoppe in Memphis. www.TalkShoppe.com Jo Garner also host the radio show Real Estate Mortgage Shoppe airing on News Radio AM 600 WREC and iHeart Radio with podcasts and show notes published on www.JoGarner.com Get the book by Jo Garner Choosing the Best Mortgage-The Quickest Way to the Life You Want at Amazon and Barnes and Noble.