On Real Estate Mortgage Shoppe we are going to be looking at ways real estate investors free up the funds they need to invest in real estate. I will be sharing some stories of how I have seen my mortgage clients come up with funds to reinvest. Kurt Power of Quest Trust Company will be sharing some examples and do's and don'ts on how he his customers use a self-directed IRA to build wealth.
Good morning, Memphis! Welcome to our internet listeners and podcast listeners across the 50 states! You're on Real Estate Mortgage Shoppe. I'm your host, Jo Garner, Mortgage Loan Officer. You can connect with me at www.JoGarner.com. Our general topic is HOW REAL ESTATE INVESTORS HAVE FREED UP FUNDS BY INVESTING IN SELF-DIRECTED IRAS. Thank you to real estate attorneys Rob Draughon and Shelley Rothman of Griffin Clift Everton and Maschmeyer for sponsoring this program today. For your real estate purchases and refinances call Rob and Shelley at 901 752-1133. Subscribe to get our weekly blogposts with podcasts at www.JoGarner.com. Call us while we are live today October 2, 2021 at 901 535 9732.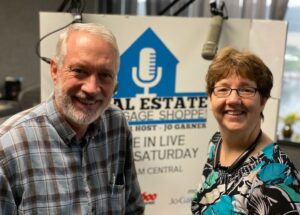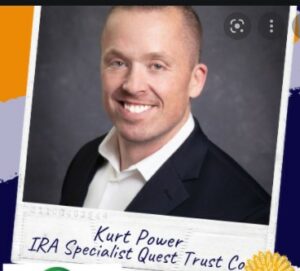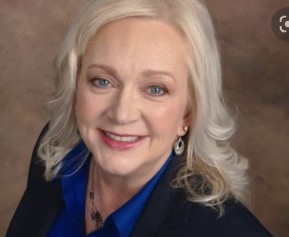 In the studio for the first time we have Kurt Power, Certified IRA Specialist at Quest Trust Company.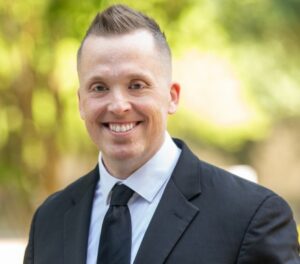 Kurt, I have heard some good things about your company from our local Memphis Investor Group from people there who use your services. Quest Trust Company is the largest in the state of Texas and the fastest growing self directed IRA custodian in the country. Take a minute or so and tell our listeners a little about yourself and the services that Quest Trust Company offers. (Kurt intros himself and talks about the services offered by Quest Trust Company)
Introducing Jim Trimble, real estate investor and private money lender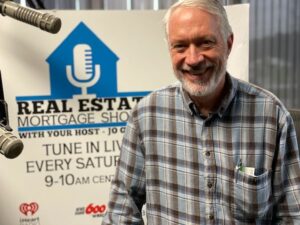 Also in the studio is a very successful real estate investor, Jim Trimble. Jim, you buy houses and you are a private money lender too. You and I both are members of our local Memphis Investors Group. Take a minute and tell our listeners a little bit about yourself and what you do. (Jim introduces himself and talks about what he does as a real estate and private lending)
Where's The Cash?
(Jo) Yesterday I had lunch with a bunch of our Memphis Investor Group friends over that the Butcher Shop Steakhouse. The subject of cash came up. This has been a common subject amount homebuyers, realtors and investors. In a market where there are more people trying to buy homes than there are homes for sale, someone offering cash to buy a home becomes very compelling to a seller. One of the top questions I get asked is, "Where can I find enough cash so I can offer an all cash offer to purchase the home?"
Grab your shovel and let's go treasure hunting. Here are some places where we can sink our spade:
Gift From Family: Gifts can come from family members or employers. The amount of the donation varies according to different loan programs when you are purchasing a primary residence. . If the family member giving the money does not want to cash in a certificate of deposit or stock fund, he can borrow against the asset to give to the donee.
Gifts do not work well though if you are buying real estate property as investment and not a primary residence. You could wait 6 months from the day you purchased the rental property. At that point your could refinance the home and pay back a family member or use the freed up funds to buy an additional rental property.
Family can lend money to homebuyer's too. When it comes time to refinance on a traditional mortgage, family members would need to document details on the loan terms. Depending on how long you have owned the property, the family member might have to document the source of funds they used to to lend their loan funds.
Borrower's Forgotten Assets: Whole life insurance policies or annuities may have a cash value that can be borrowed. Many times the borrower does not realize the insurance she purchased years ago has a cash value that can be borrowed to pay the move-in costs.
Loans secured on certificates of deposit, stocks and bonds, and durable assets such as cars can be used as acceptable sources of funds to close as long as the loan is secured on an asset owned by the borrower. The payment must be added into the debt-to-income ratios for qualifying purposes.
401(k)s and Retirement Funds. There can be heavy financial penalties for pulling money from these sources. However, many companies allow the homebuyer to borrow against these assets with no penalty. The repayment terms may be calculated in the borrower's debt-to-income ratio.
Later in the show we plan to cover some examples of how to use Hard Money Lending.
(Jo) Kurt Power of Quest Trust Company- let's jump in and talk some about how real estate investors can free up funds for real estate investment by investing in a self-directed IRA.(Kurt launches into his topic)
(Jim Trimble said that he has used self-directed IRAs to fund his real estate investments. He has used other companies but Quest Trust Company has given him the very best service. Jim Trimble shared his numbers and rate of return on a real estate purchase using his self-directed IRA. An outstanding rate of return for Jim. )
You're on Real Estate Mortgage Shoppe. I'm your host, Jo Garner, Mortgage Loan Officer. What do YOU want to accomplish with your mortgage? Make your plan. Let's work your plan if the deal works for you today, let's do it today. When we come back Kurt Power of Quest Trust Company and real estate investor Jim Trimble will be sharing more of their wisdom.
___________________________________________________________
TALK SHOPPE BUSINESS TIP FOR REAL ESTATE PROS
It's time to talk shop with Talk Shoppe's Business Tip For Real Estate Professionals. Talk Shoppe is a marketing company offering free education and networking to anyone interested in real estate, business and health and wellness. Talk Shoppe is made possible by the financial support of its sponsors and advertisers. For more about Talk Shoppe, go to www.TalkShoppe.com (shoppe) For our Talk Shoppe Business Tip today we have Talk Shoppe financial sponsor, Darlene Kemp of VistaPoints.org. Vista Points is a non-profit special needs trust company. Darlene you help so many of your clients who want to set up a special needs trust to care for special needs loved ones even after your client is no longer there to care for them. Darlene Kemp of VistaPoints.org, I believe you have our Talk Shoppe Business Tip For Real Estate Pros….(Darlene offers her tip)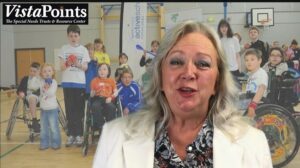 Darlene Kemp, VistaPoints.org (888) 422-4076
Special Needs Trust are to establish provision for your special needs loved one. The special needs trust can purchase homes and maintain the home. If the trust does not have enough money in it to maintain the home for long term, then the trust cannot purchase the home. The special needs trust custodian evaluates each case to decide if a home can be purchased for your special needs loved ones.
COVERED BY KURT POWER, QUEST TRUST COMPANY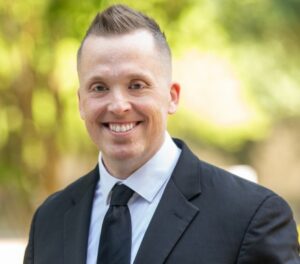 Who is Kurt Power?

Who is Quest Trust Company and what is the Quest difference?

What is a self-directed IRA?

What types of accounts can be self-directed

What can I invest my IRA in at Quest?

How easy is it for the IRA to take title to an investment with Quest?

What are some Do's and Don'ts to using a Self-Directed IRA?

What is the proposed legislation and what does it mean for IRAs? What is Quest doing to fight the proposal?
Kurt gives us a call to action to contact your Senator and Congressman TODAY if you want to continue to have the freedom to invest in private placement investments. In the current 800-page bill being discussed right now, there are a couple of sections that take away your freedom to invest in real estate, local small businesses and assets that you know well and understand. Currently you do not have to be at the mercy of Wall St. You can invest in assets and areas that you know well and understand. But, this bill will take your freedom away. Please contact your Senator and Congressman and let them know you want to keep your freedom to invest in private placement assets to put in your self-directed IRA.
TOPICS COVERED BY JIM TRIMBLE, REAL ESTATE INVESTOR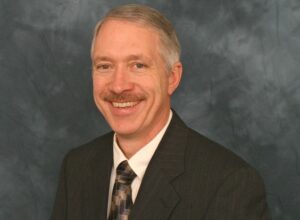 Jim shares some advantages that he has found by using a self-directed IRA as a tool

Jim talks about the good quality experience he has had with Quest Trust Company
TOPICS COVERED BY JO GARNER, MORTGAGE LOAN OFFICER: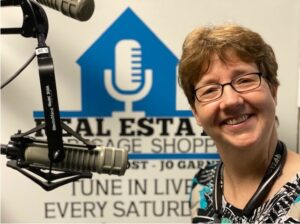 Where to find funds to buy real estate?
In the first part of this show we covered some places you can sink your shovel to find pay dirt when you need funds to buy real estate.
HARD MONEY AND PRIVATE LENDERS
Private loans from individuals and Hard Money loans can be a source of funding for real estate properties. Most of the time the borrower wants to refinance to more favorable terms within six months to a year when using hard money loans.
Hard money lenders usually provide funds for a short time with a high-interest rate. The advantage of hard money is a quick closing in one or two weeks as compared to a month with traditional financing. Hard money lenders usually finance both the home purchase and the renovation and repair costs.
GETTING THE DEAL CLOSED USING HARD MONEY LENDERS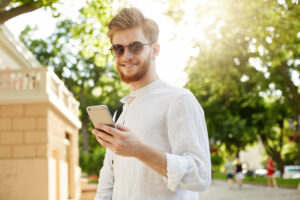 Douglas Drewman was already a successful real estate investor and rehabber from the Memphis area when he got a call from someone ready to sell a multi-unit property at a cut-rate price. The deal was too good to let go, but Douglas had a big problem. He and his family were going out of state the next day on a much-needed weeklong vacation. To grab this deal, Douglas had to arrive at the closing table with cash the day after he returned.
A good number of people would resign themselves to kissing this sweet deal good-bye … but Douglas had a plan. He punched in the number for his private lender Audrey Akerman, also known as "The Mortgage Money Lady." It didn't take long for Douglas to give Audrey the details of the deal including the value, cost to repair, and the projected profit once the property was completely rehabbed.
Audrey did a quick check on the property value and repair costs. She already had credit and background checks on Douglas from previous transactions. Her last words to Douglas before he left town went something like this, "Go have a great time on your vacation, Doug. I'll have the money ready for your closing when you return."
These quick money lenders are sometimes pictured as sinister hoodlums lurking in dark alleys waiting to break borrower's kneecaps when they can't repay. However, professional hard money lenders are NOT the mob, but they are not the mama either. Interest rates can go well into the double digits with upfront points depending on the risk factors.
Generally, the hard money loan is a temporary loan until the borrower can secure permanent financing or another method. The main differences between a professional hard money lender like Audrey Akerman and an unscrupulous predatory lender are the design of the loan terms and the type of borrower. The unscrupulous lender structures the loan so that borrowers inevitably fail and the lender/predator can take the house in foreclosure. On the other hand, the professional hard money lender structures reasonable terms because he wants his money and fees—not the borrower's house.
There are probably as many different hard money lending loan terms as there are hard money transactions. Douglas Drewman and Audrey Akerman's loan structure looked something like this:
(this transaction took place around 2005)
The sale price on "AS IS" multi-unit: under $ 20,000
Cost to repair property: $ 50,000
Value of property "AS IS" $108,000
Hard Money Loan 65% LTV: $ 70,200
Points paid by Douglas to "The Mortgage Lady" at time of payoff: $ 7,200 (plus interest paid monthly)
Term of hard money loan: 6 months
Douglas' PROFIT at the end of the deal: !!!!!$ 60,000 !!!!!
Hard money lenders fill a niche in mortgage lending, helping consumers who have specialized needs. They can be found all over the United States and the world.
Another technique for a no-money-down purchase of a rental property normally requiring a 15% or 20% down payment is to finance with other assets the buyer owns.
Financing to Buy a Home with Funding Secured on a Different Asset
There are many cases and situations, like with a real estate investor we will call Molly. She wanted to buy a home that was in such poor condition that the mortgage company would not accept it as collateral. Molly found a way to get some money to pay cash for the fixer-upper. We did a mortgage secured on one of the other homes Molly owned that was in good condition. She used the cash out refinance funds from that mortgage to pay cash to buy the fixer-upper property.
REAL ESTATE TIP OF THE WEEK (Kurt has about 1 to 1.5 minutes to share a real estate related tip connected with self-directed IRAs): Kurt said if you are already investing, check out doing your investing using a self-directed IRA.
Jim Trimble shared a money-saving tip on how other people with self-directed IRA's can help fund real estate deals for an unrelated investor buying a home to put in their self-directed IRA.
ANNOUNCEMENTS:
Talk Shoppe offers free networking & education to anyone interested in real estate or in business or in health and wellness. Talk Shoppe meets every Wednesday 9A-10A CT at Concorde Career College 5100 Poplar Ave 1st floor Memphis, TN (Clark Tower). You can also join the even on zoom. Go to www.TalkShoppe.com and click the Events tab for the link to get into the event online. This Wednesday October 6, 2021 our co-host today, Kurt Power of Quest Trust Company will be presenting "Advantages of Using a Roth IRA for Investing in Real Estate."
Talk Shoppe events are free thanks to sponsors like Don Lawler of Storytellers of Memphis. Don is a videographer who can use the power of professional video to tell the story of your business brand. Connect with Don Lawler at don@storytellersmemphis.com
Thank you to Talk Shoppe sponsor Peggy Lau of Club Seacret, formerly World Ventures. Peggy is taking one of her lavish vacations this week out west. She can help you travel the world with five-star vacations at only a fraction of the normal costs. Contact Peggy at 901 289-0747.
Thank you to real estate attorneys Rob Draughon and Shelley Rothman of Griffin Clift Everton and Maschmeyer for sponsoring this show. Call Rob and Shelley for your home purchase or refinance (901) 752-1133.
Jo Garner's new book "Choosing the Best Mortgage-The Quickest Way to the Life You Want." An essential mortgage guide with stories of people finding the right loan and overcoming common barriers. If you will be buying a home or if you are a real estate and financing professional helping others make financial decisions, you can have your own copy and a few for you clients.
Buy on Amazon and Barnes and Noble or www.JoGarner.com/best-mortgage-book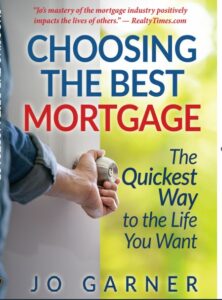 6. Real Estate Mortgage Shoppe reminds everyone to keep our friends and family in Collierville TN in your thoughts and prayers following the terrible incident earlier this week.
5.. Subscribe a www.JoGarner.com and you can get our weekly blog posts with podcasts conveniently in your inbox.
5. Real Estate Mortgage Shoppe reminds you to MAKE YOUR PLAN. LET'S WORK YOUR PLAN. IF THE DEAL WORKS FOR YOU TODAY, DO IT TODAY.
SPECIAL NOTE: REAL ESTATE MORTGAGE SHOPPE RECOMMENDS THAT YOU CONSULT WITH A FINANCIAL, LEGAL OR OTHER CERTIFIED, LICENSED PROFESSIONAL BEFORE ACTING OR INVESTING ON ANYTHING YOU HEAR OR SEE FROM THE CONTENT ON THIS SHOW OR BLOG POSTS. THE INFORMATION WE SHARE ON REAL ESTATE MORTGAGE SHOPPE IS GENERAL IN NATURE MEANT FOR GENERAL EDUCATIONAL PURPOSES ONLY. ALL EXAMPLES GIVEN FOR ILLUSTRATION PURPOSES ON REAL ESTATE MORTGAGE SHOPPE AND ARE BASED ON TRUE STORIES BUT WE USE FICTIONAL CHARACTERS AND DO NOT DIRECTLY REFLECT REAL PEOPLE OR EXACT DETAILS IN ANY OF THE SITUATIONS.
QUOTE CORNER:
The quote of the week: Rebel Circus "Maybe money doesn't buy happiness, but I'm accepting donations to test that theory."
____________________________________________________________________________________
REJOINDERS:
Rob Draughon and Shelley Rothman, attorneys with Griffin Clift Everton and Maschmeyer

Greg Inman of Next Day Access

Mary Lou Nowak, Home Helpers
Transitional Music: "Money Honey" by Elvis Presley; "Money Song" by the Muppets; "Money Changes Everything" by Cyndi Lauper; "Taking Care of Business" by Bachman Turner Overdrive for the Talk Shoppe Business Tip for Real Estate Pros."
____________________________________________________________________________
ABOUT JIM TRIMBLE, REAL ESTATE INVESTOR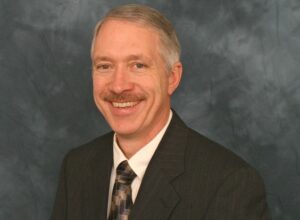 Jim Trimble has been a real estate investor for over 17 years in Memphis. He served on the Board of Directors of the Memphis Investment Group for 4 years and continues as an active member. He is also a member of the National Real Estate Investment Association.
As a full-time Investor, Jim has years of experience as a buy and hold landlord, a fix and flip investor, and a private money lender for other investors.
For the past 12 years, he has utilized his Roth IRA to invest in Real Estate. This investment strategy can save you lots of money in taxes.
Jim is actively looking for new properties to buy. He pays cash for houses as-is, any condition, and any area. If you have a property you are considering selling, give him a call.
(901) 605-5202
________________________________________________________________________
ABOUT KURT POWER OF QUEST TRUST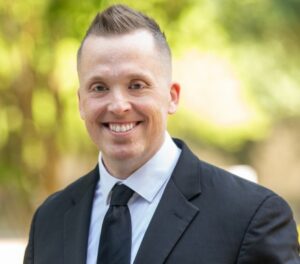 Kurt Power is a Certified IRA Specialist and in charge of Business Development at Quest Trust Company, the largest Self-Directed IRA custodian in . Kurt has been in Real Estate for seven years in various roles. He helped create Think Realty in Kansas City, which is now the world's largest media platform for real estate investors. He then moved to Pinnacle Storage Properties in Houston, TX as VP of Investor Relations, where he managed $30M in private equity and a $100M self-storage portfolio. At Quest Trust Company, Kurt enjoys the opportunity to show investors of all experience how to take more control oftheir investments and retirement by utilizing self-directed IRAs. He speaks from both his experience at Quest, as well as personal experience in self-storage investing.
___________________________________________________________________
ABOUT JO GARNER-MORTGAGE LOAN OFFICER: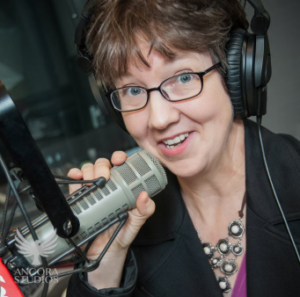 WHAT DO YOU WANT TO ACCOMPLISH WITH YOUR MORTGAGE?
www.JoGarner.com (901) 482 0354 jo@jogarner.com twitter @jogarner NMLS# 757308 (currently working with Sierra Pacific Mortgage, Inc)
"Whatever YOUR personal priorities are, my job is to help you get the mortgage terms that will give you bragging rights when you talk about it and help you score on hitting your goals ."
As a mortgage loan officer, my job is to help you get to the benefits you want from your financing terms. What is most important to you? I can help you find the financing terms that will help you get to what you want. What is your comfort level on a house payment? How much are you comfortable paying down,? What type of financing do you need to get the house you want to buy or refinance?
Different clients have different priorities in life—some are buying their first home with very little down payment funds. Some are recovering from medical challenges, divorces or preparing to send children to college and some are embarking on a long term goal of buying properties to build rental income."
Jo Garner is a mortgage officer with extensive knowledge in tailoring mortgages to her customers who are refinancing or purchasing homes all over the country. She offers conventional, FHA, VA or other loan programs for refinancing and purchases.
Jo can help you look at rent vs buy, when it makes sense to refinance, how to get the best deal on your home purchase financing.
Jo Garner has been in the real estate/financing business for over 25 years.  She got her start in Portland, Maine where she first began her real estate career. She received her real estate education from the University of Southern Maine  and was personally mentored in San Diego, California  by Robert G. Allen, author of Nothing Down, Creating Wealth and The Challenge.
On moving back to West Tennessee in 1987, she went into business buying and selling discounted owner-financed notes secured on real estate.  In 1990 Jo went to work for a residential mortgage company and has been a mortgage loan officer for over 25 years.  Her goal is to offer excellent, affordable service to her customers, tailoring the loan programs to the specific needs of her clients. 
In addition to her work in the mortgage field, Jo Garner  is the primary sponsor and founder of Talk Shoppe in Memphis. www.TalkShoppe.com Jo Garner also host the radio show Real Estate Mortgage Shoppe airing on News Radio AM 600 WREC and iHeart Radio with podcasts and show notes published on www.JoGarner.com